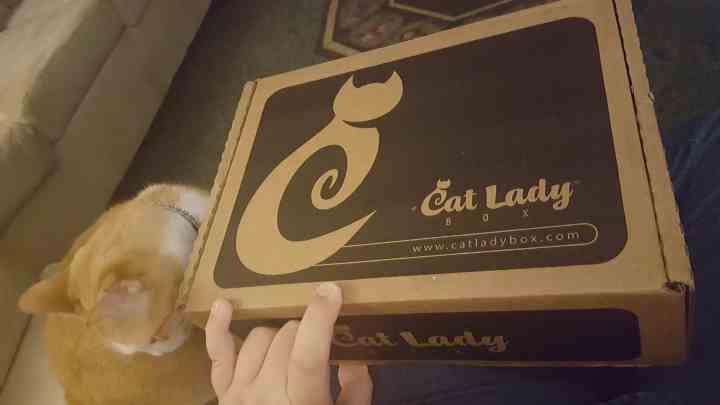 The Cat Lady Box is a monthly subscription box for those "crazy cat ladies." It is a box with cat-themed items for you and your cat or you can order a box just for you. Each box could contain cat-themed shirts, jewelry, home decor, accessories, art, and more – all delivered in a box your cat can keep.
Since it is close to Mother's Day, I decided to share the opening of the box with my little fur baby Ginger. She was excited to see this box.
DEAL:  Save 10% on any level, any length subscription through 5/22! Just use coupon code TENOFF  at checkout!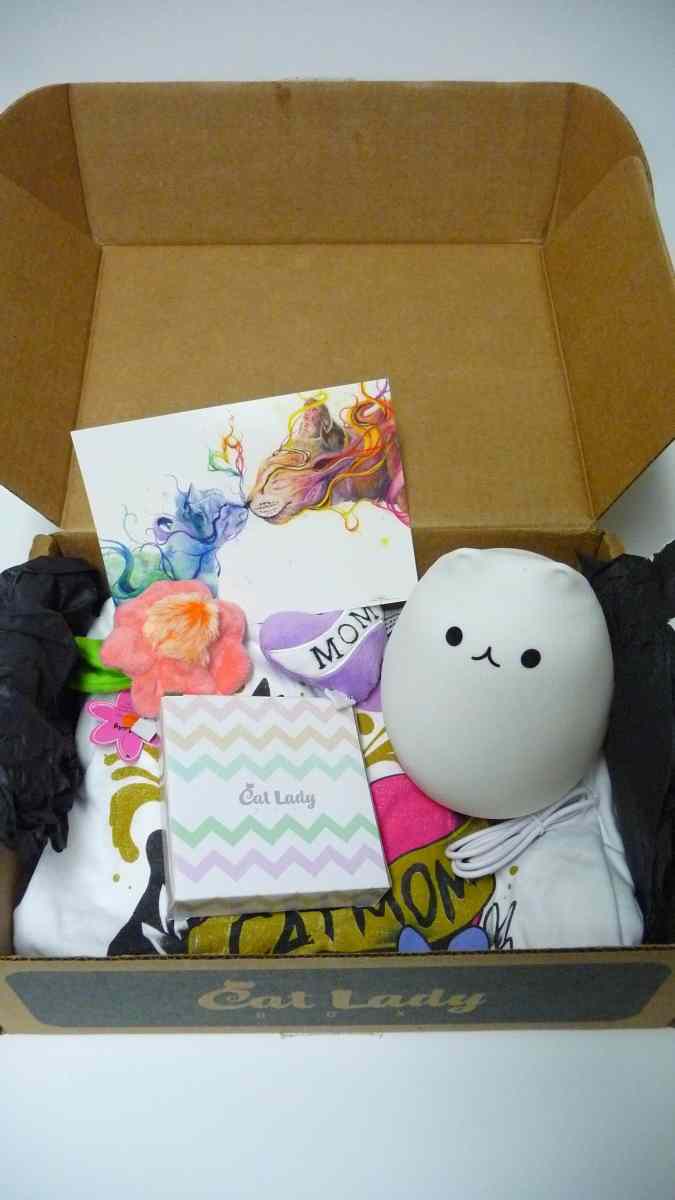 Happy Mother's Day!!!
Yes, I am a crazy cat lady!!! Are you? My Ginger is my third child and she is spoiled. My box came with items for me and my "baby." This month's box theme is "Cat Mom's Day."
TIP: Looking for a coupon code? Subscribe to notifications for CatLadyBox in the directory to get an email when the next one is released!
Each box comes with an insert to tell you what's in the box.
This month's box held items celebrating moms of the two legged and four legged variety.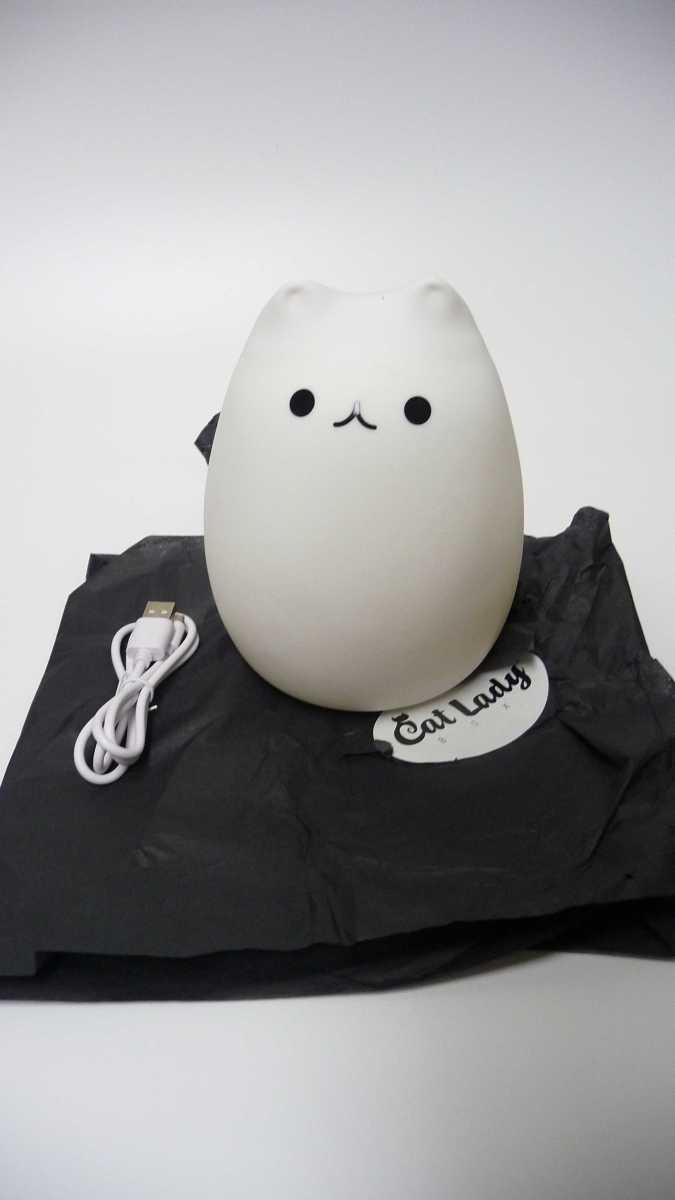 My first item is sooooo cute!!! It is a Color-changing Cat Light ($15.99) It is made of silicone and has a USB charge cord. It can have be just white light or tap the light again for a multi color nightlight. All you do is tap this light to operate it.
Check it out!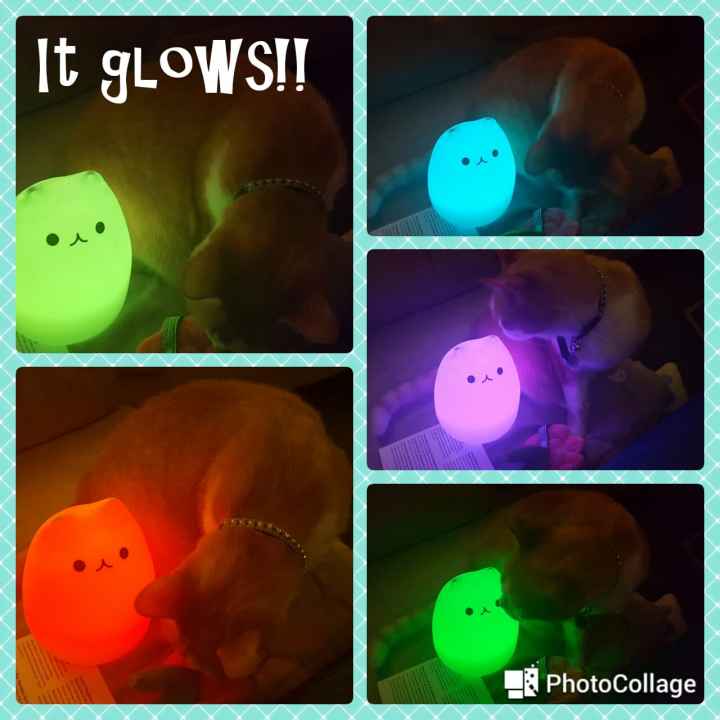 Ginger did not know what to make of it.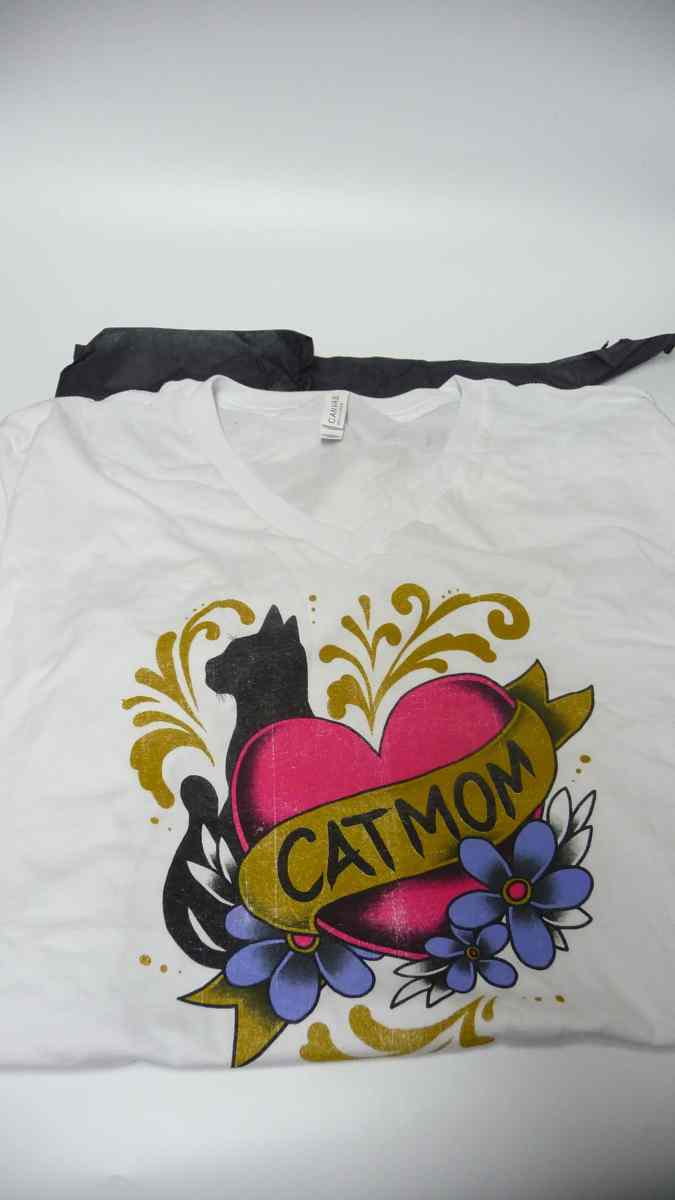 The next item is a little something me to wear to show my love for my Ginger. It is a CAT MOM Tattoo shirt ($22.99). I did wear this to work the other day and told by several people how cute it was.
The shirt was quite comfortable and i just love the design on the front. I am definitely a cat mom. I have had Ginger since she was 6 weeks old (she's now 9 years old). What do you think of the design?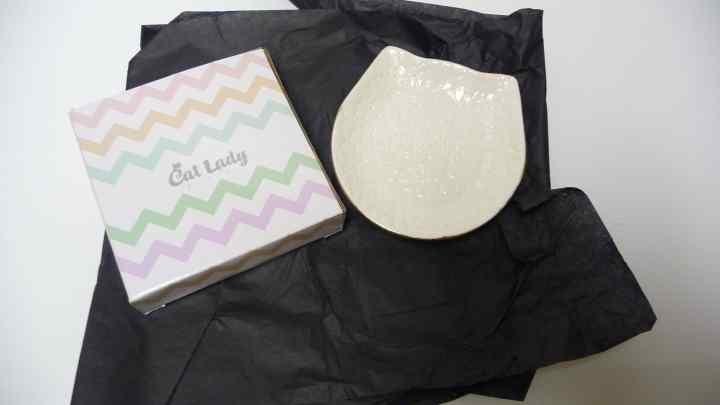 Also in the box is a Gold Trim Cat Trinket Dish ($12.99). I am going to have to buy more jewelry just to fill up the trinket dishes I have. The dish is ceramic with gold trim and in the shape of a cat head. It is adorable. It can also be used to feed the kitties treats.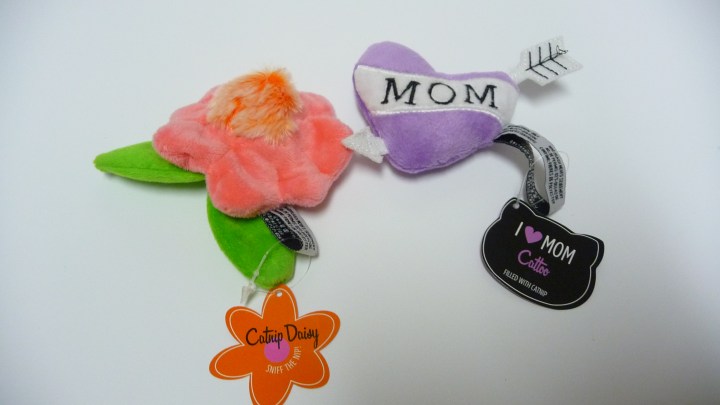 Also in the box were two little catnip toys for my catnip addicted kitty, Mom Cattoo Cat toy ($4.99) and a Catnip Daisy Toy ($4.99). Both toys were a big hit with Ginger. I just love the Cattoo toy. Ginger was more partial to the Catnip Daisy.
On the back of the insert card is a Featured Cat Lady Artist. This month is Dany Lizeth. Ms. Lizeth is a 19-year-old artist and the piece featured was made for her mom. It fits this month's theme purrfectly. Nothing like the bond between a mother and her child.
What do you think?
All our items were well worth the subscription cost. Especially when you see how happy your kitty is. The Cat Mom shirt was perfect for Cat Mom's Day and Ginger & I had a great time with all the items in this month's box!