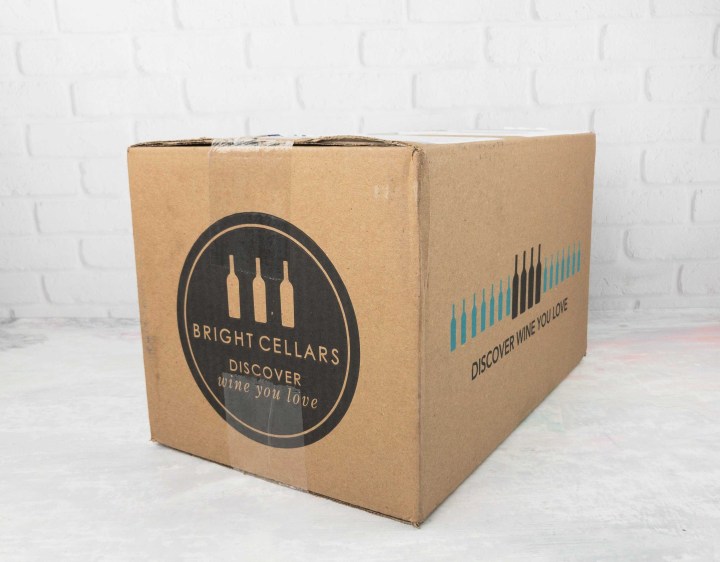 Bright Cellars brings you wines that match your personal taste based on your answers in a fun, short quiz. You'll get 4 bottles per month for $60 per box + $8 shipping.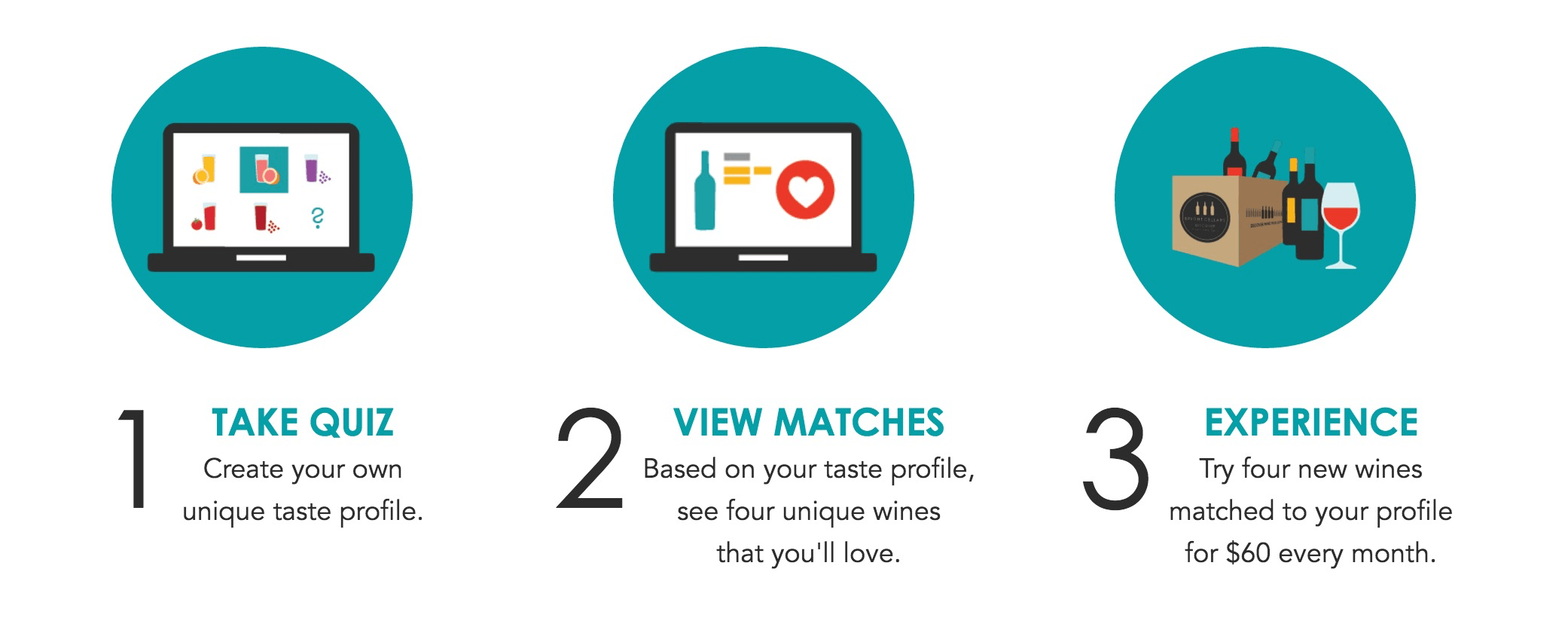 Bright Cellar's shtick is that it was founded by two MIT grads – the more wines you review, the better your matches.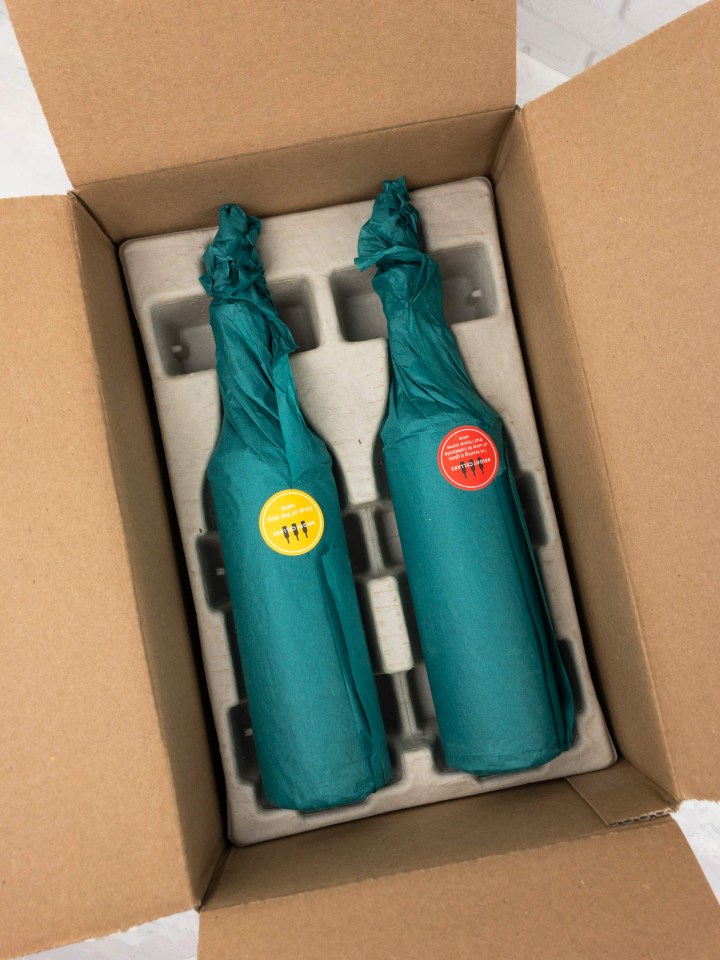 The quiz is simple and asks basic taste questions (including on candy, juice, and tea) as well as some lifestyle questions. "The Bright Points algorithm scores each wine by comparing 18 attributes to your preferences, matching you with your monthly experience."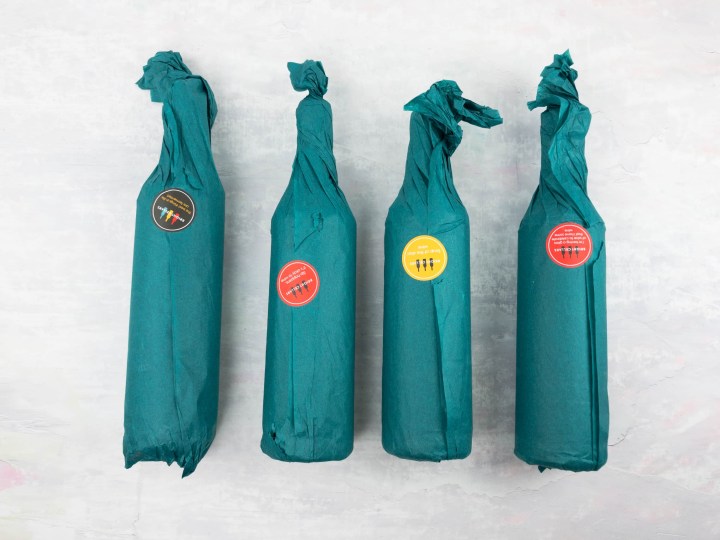 The turquoise tissue paper keeps the wine a surprise.
DEAL:  Get 50% off your first shipment! A $30 value! Use this link to get the deal.
Each month has a card with some pearls of wisdom relating to wine and the enjoyment thereof. This month's card focuses on the appearance of wine – how to view your glass and what the color tells you about the wines preparation and aging.
The presentation of the shipped bottles is better than other services, with each bottle being treated to a separate wrapping.
The stickers used to seal the tissue share some fun wine-related humor.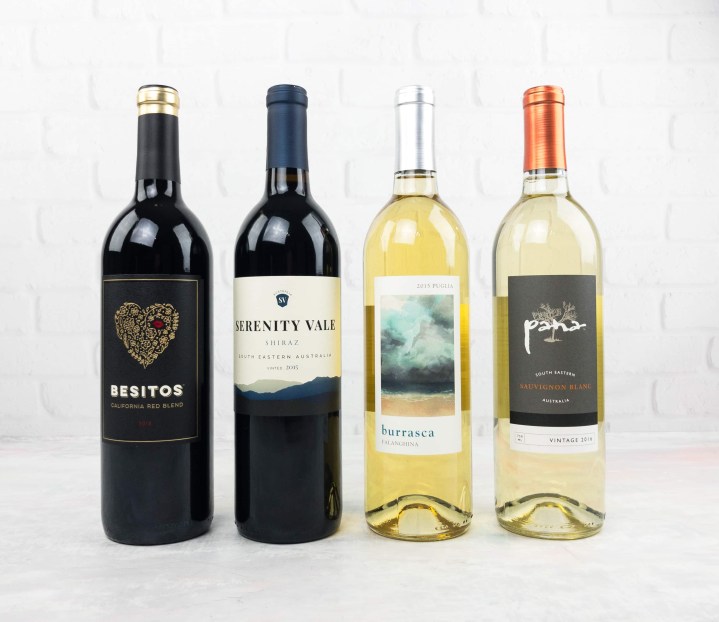 All the wines this month from Bright Cellars!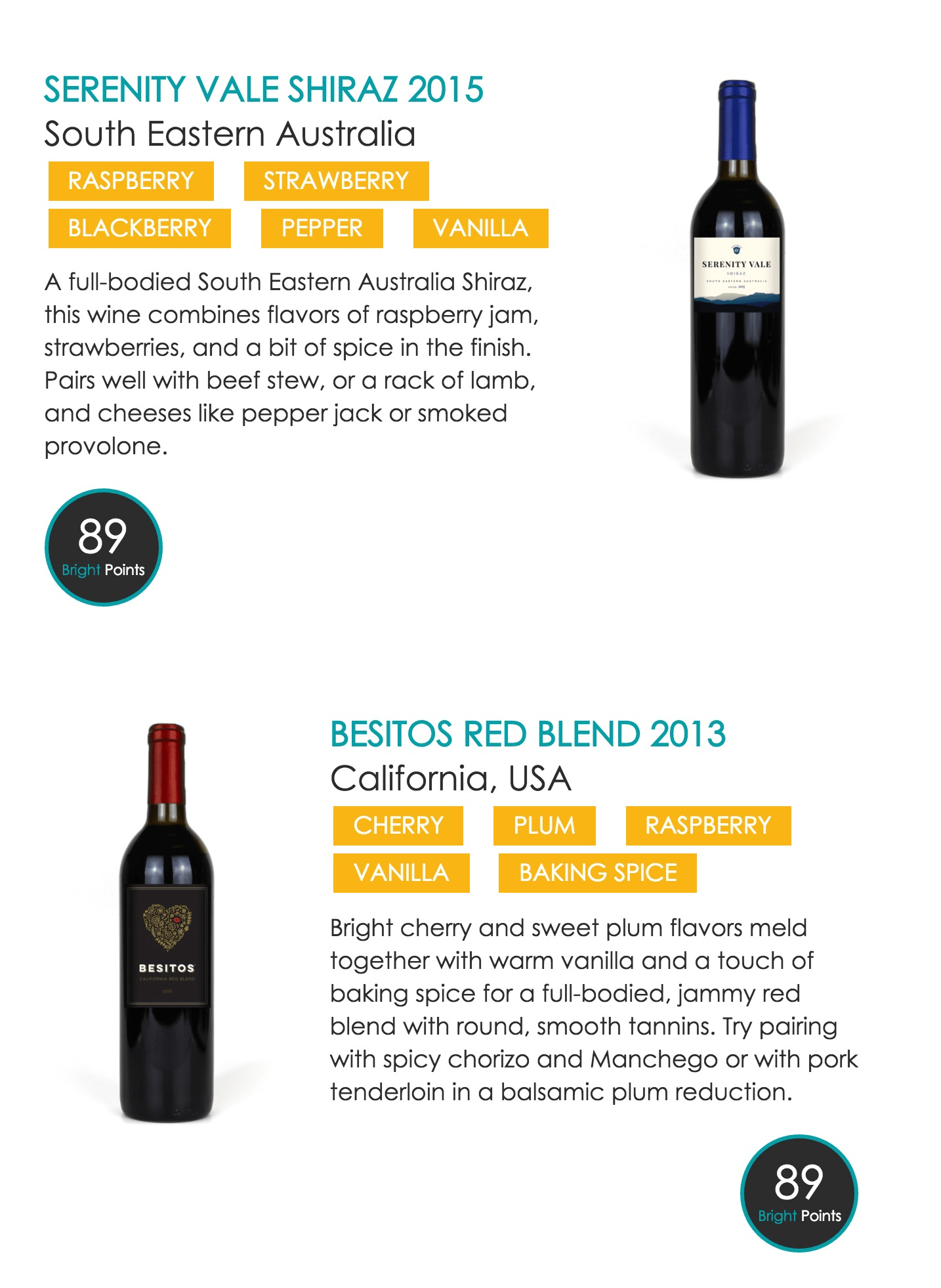 No information actually comes in the box, just online (the above are screenshots from my account). For that reason, this subscription is iffy for gifting, apart from the nice presentation of the wrapped bottles. It's really one that you purchase yourself – you want to rate the wines and get it personalized. However, they do have a system where you can gift a membership – send it to someone that you know would be interested in the online features and rating their wines.
The White Wines.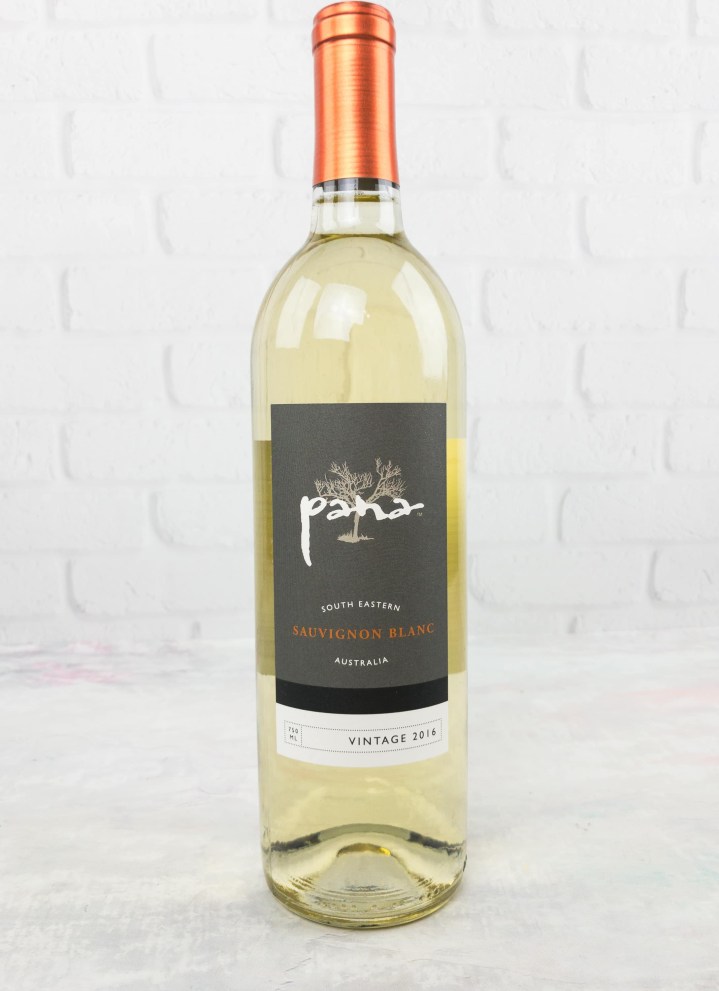 2016 Pana Sauvignon Blanc Australia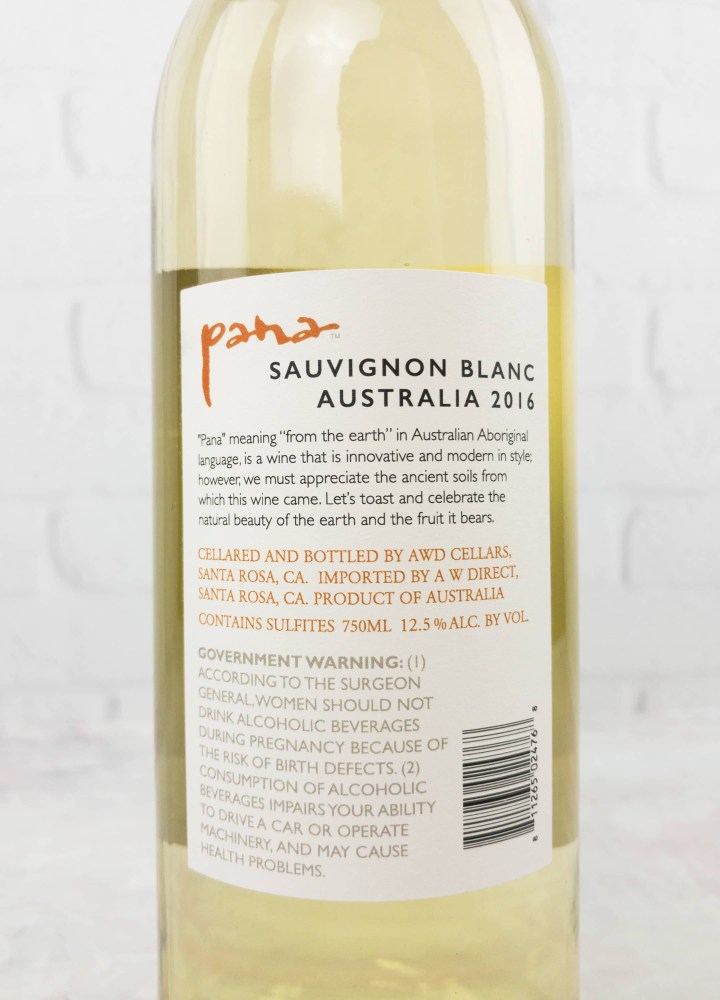 This wine was lightly acidic and maybe our favorite wine in this box! [We're having an argument between this and the Besitos, perhaps the Besitos may win!]
Bright Cellars rated this as citrusy and herby, but the grape was really pure and with an excellent mouthfeel that we just really enjoyed – it was thick and syrupy like grape juice, except dry. A+.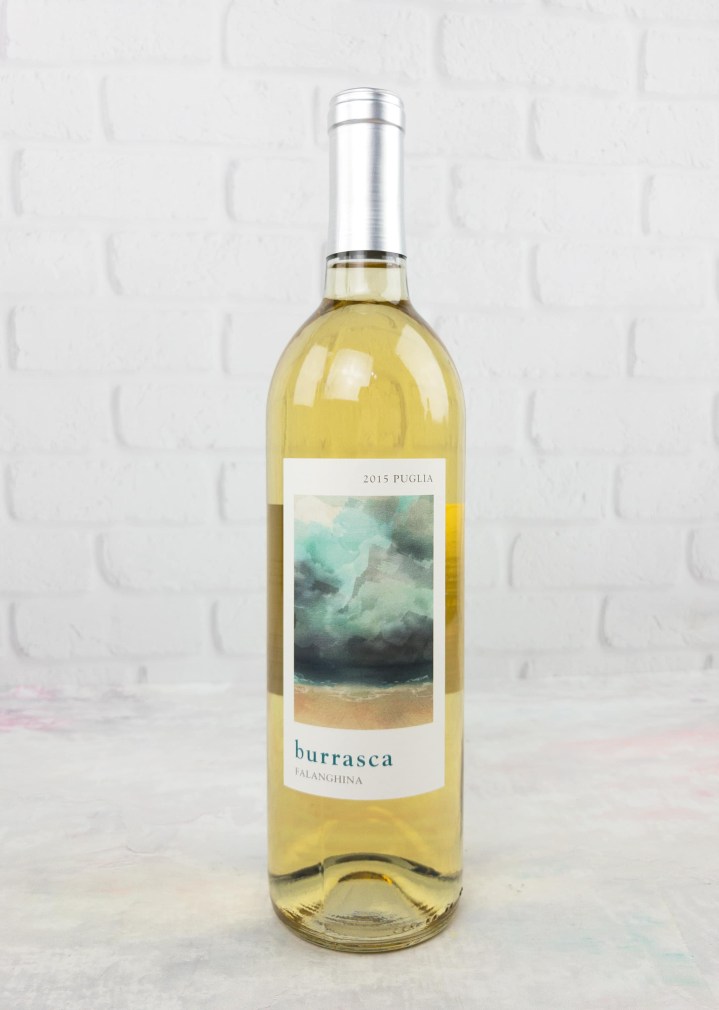 2015 Burrasca Falanghina Puglia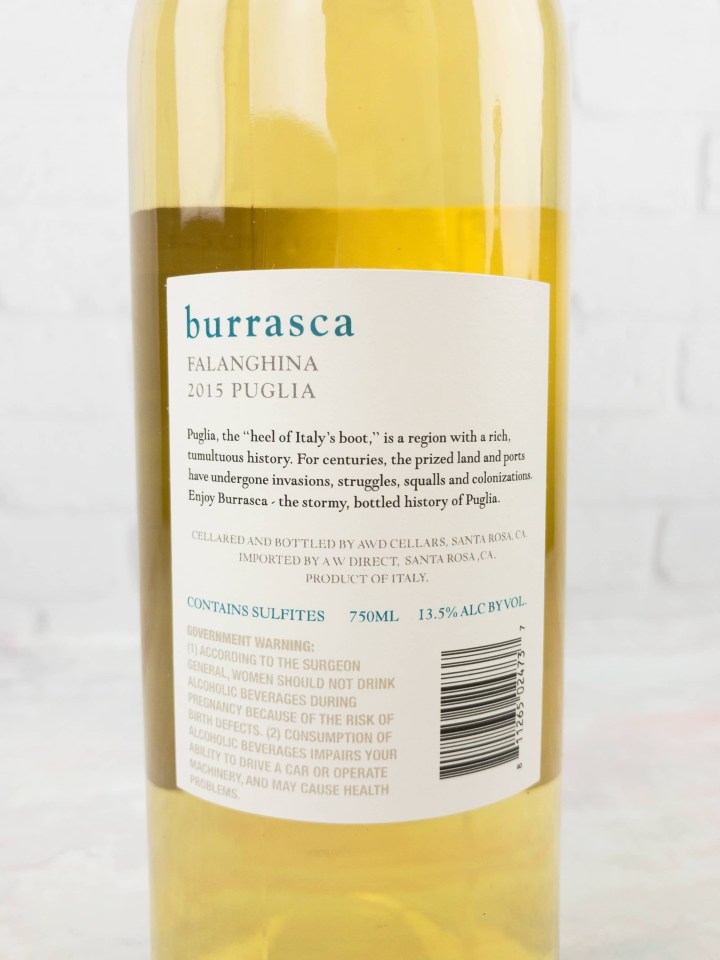 Falanghina is a new to us grape! This is a classic grape variety that pairs really well with fish and is mostly cultivated in Southern Italy.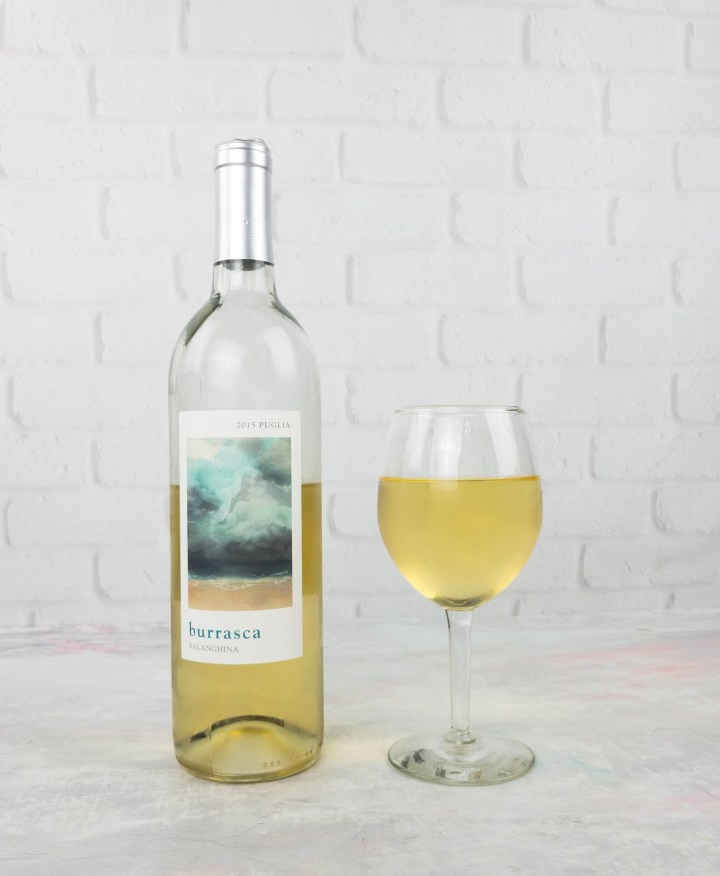 This drink was super sharp upon the first half glass or so, and is quite acidic, we didn't get any of the tropical flavors Bright Cellars noted – perhaps a little tangerine. For us, this is pretty low on our list.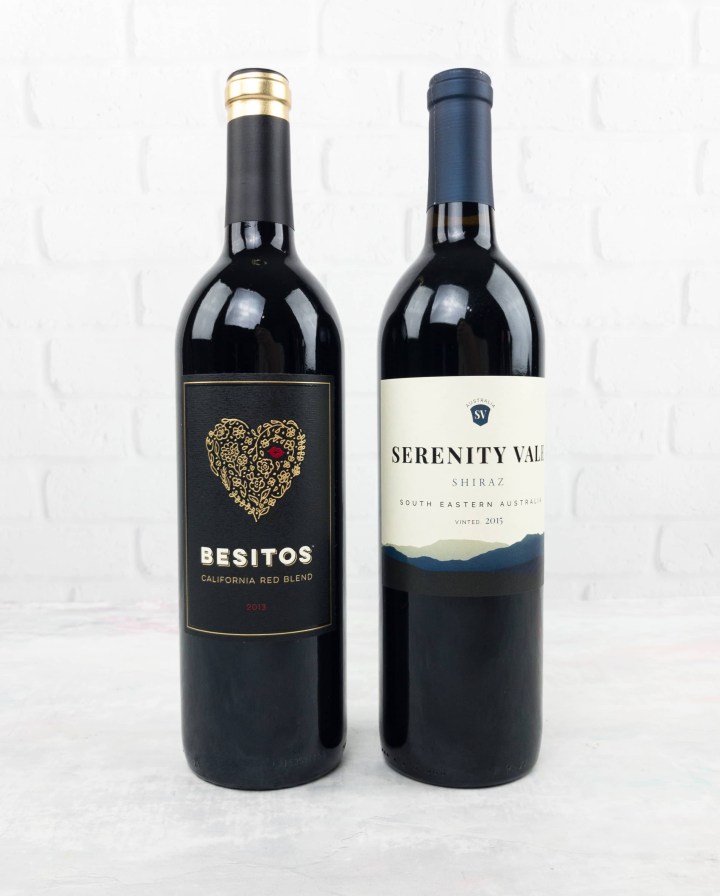 Our Reds.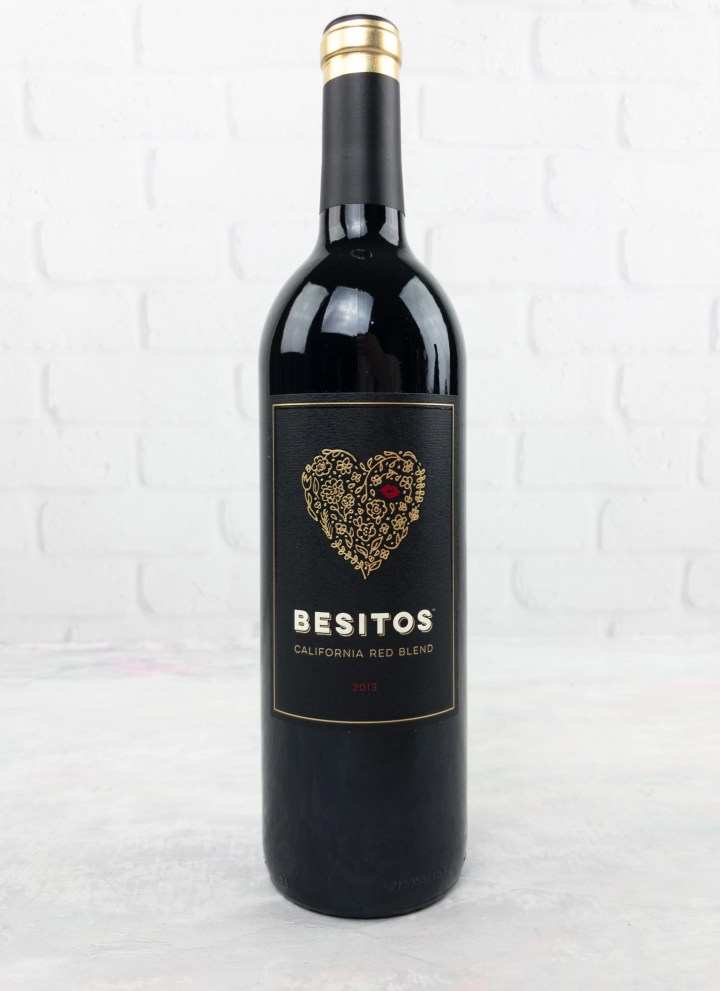 2013 Besitos California Red Blend
This blend is certainly smooth and full of juicy rich berry flavor, but tempered by a bit of spice.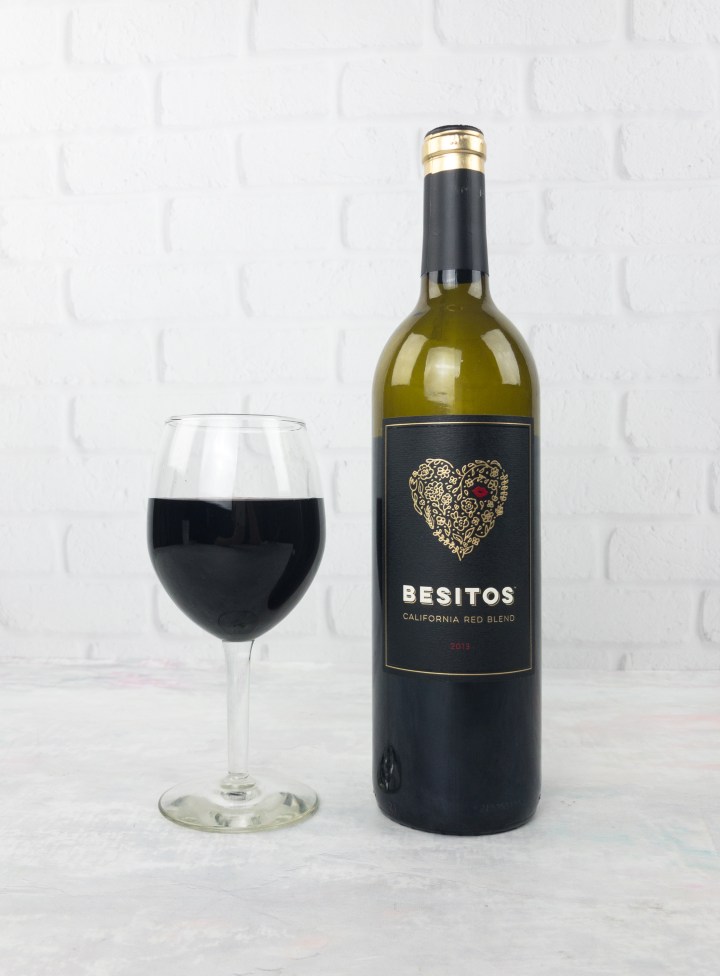 This is a good red when you want a red but don't want it to get in the way of anything. Sipping this wine is almost like drinking the juice leftover after pitting cherries.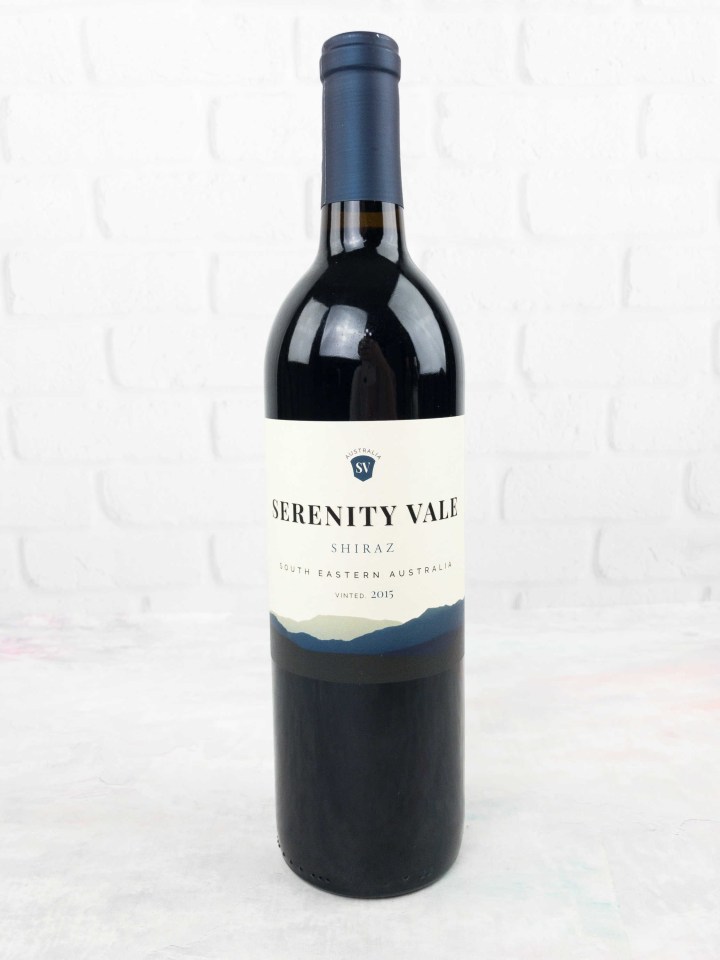 2015 Serenity Vale Shiraz Australia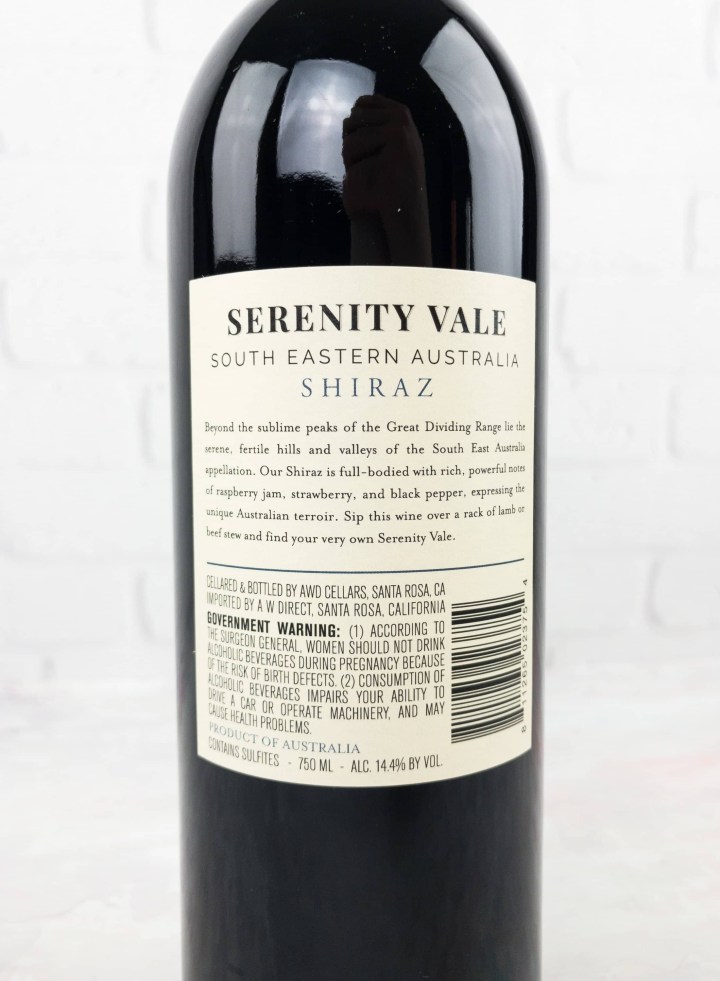 The first few sips of this Shiraz are strong and sharp, and the tannins somewhat slap you in the face.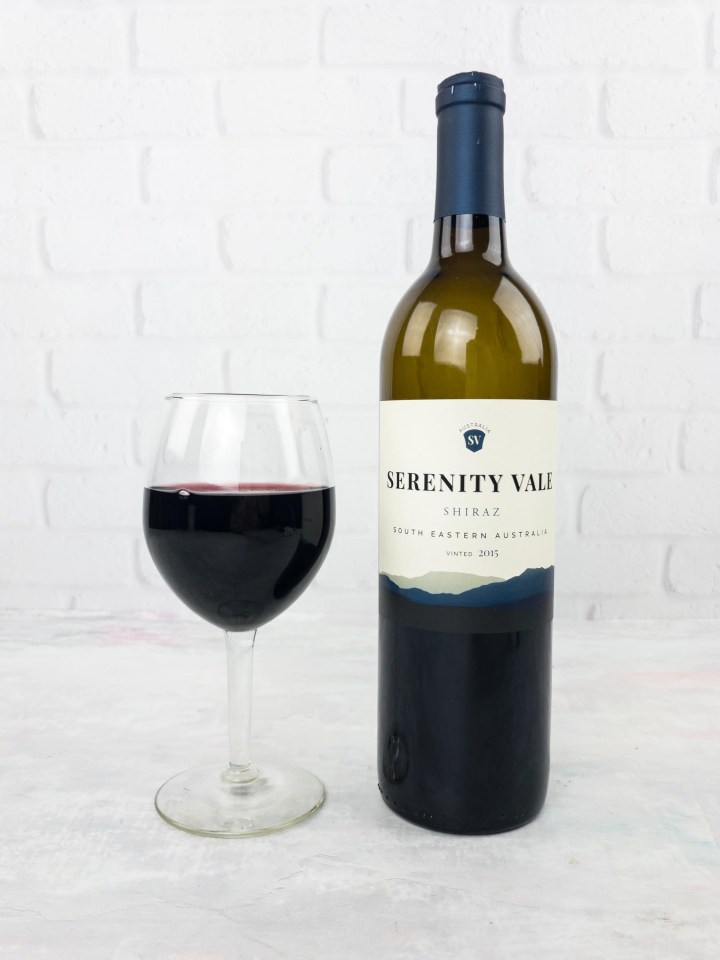 This one took at least half a glass to settle into the jammy flavor, but after the first glass it was all good! Because of the peppery finish this would really be great with a hard cheese.
So far our favorite box, and we can feel the personalization working (with any personalized box you have to give them enough data to start to make actual predictions). We're going to continue with this subscription to see if they can 100% nail a box for us. We loved 2 of the wines in this box, and the other two were definite nos – maybe they can narrow down our personal preferences with this new info!
One last item of note: Bright Cellars called us 3-4 times over the past several weeks. I finally emailed them to ask them why they are calling (they don't leave a message). They noted that they are calling to check in about your membership and seeing how you enjoyed it. Their number is 844-223-5527. Annoying me by phone is the easiest way to lose my money. I don't answer it unless I know who's calling, and even then, I probably won't answer it. They promptly added us do their do not phone list but we wish they wouldn't have called to begin with!