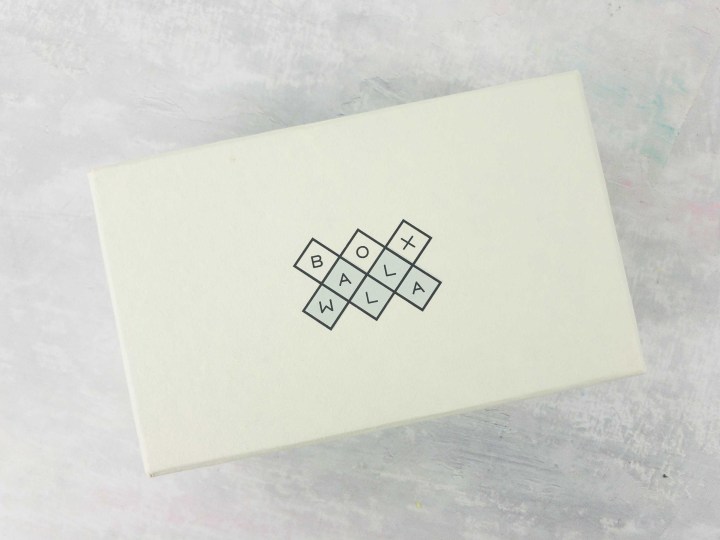 Boxwalla is a new bi-monthly subscription. It's a bit unusual that you can select from one of four themes – natural beauty, artisanal food, international film, or books! In Boxwalla, you'll be able to discover great artisans and artists from across the globe. The Boxwalla Beauty Box contains non-toxic and cruelty-free products sourced from artisans in the US.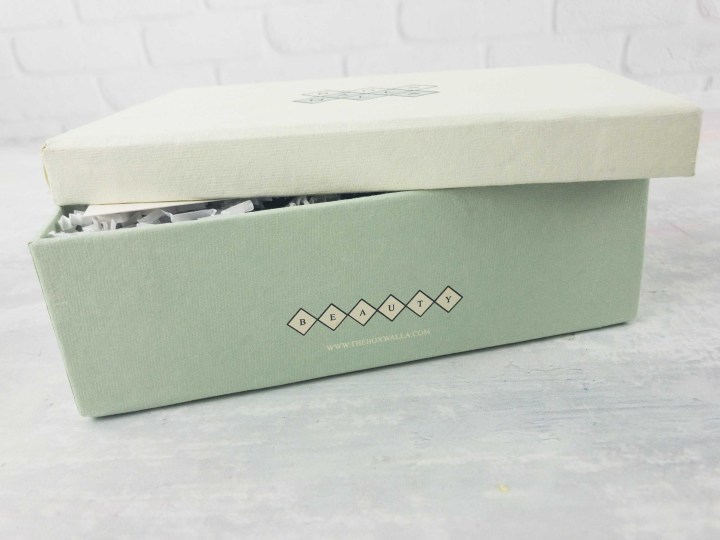 I love the box itself, which is gorgeous, and save all of mine. The box itself is a luxe cotton rag paper covered box handcrafted by artisans in Rajasthan, India, and no child labor is ever used. The outside of the reusable box indicates which variety of Boxwalla you received. I love how the box itself supports socially and environmentally conscious goals.
The information card is a letter from "The Drunken Boxwallas" detailing each of the products.The theme for this box is The Wandering Woman's English Spring!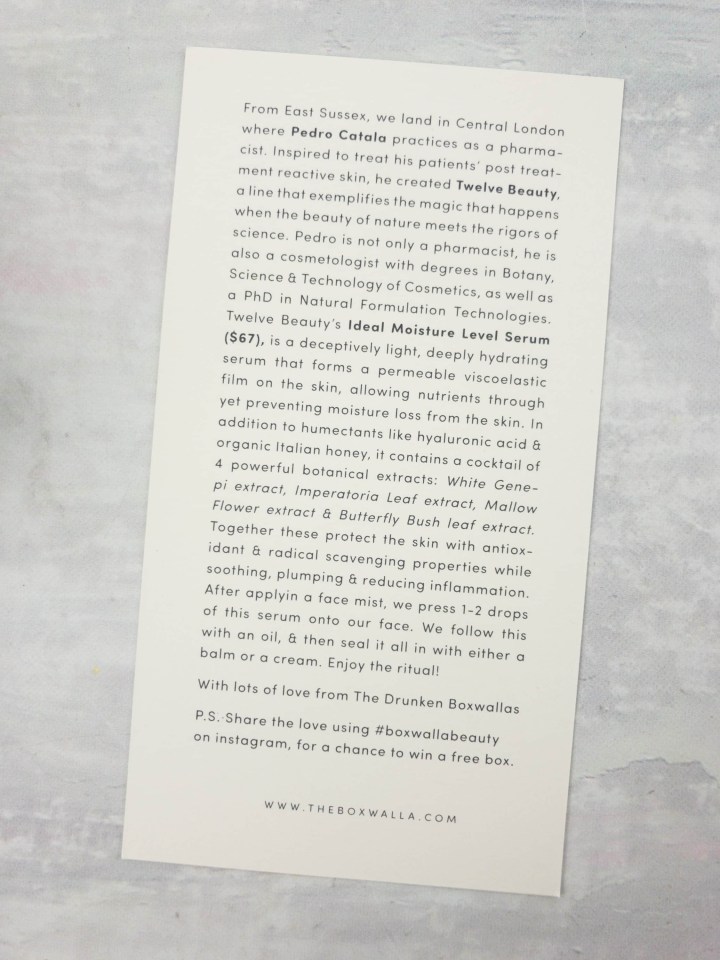 This box focuses on the necessary hydrating steps of a balanced skincare routine featuring "ultra-effective, actives-packed, humectant filled products from two British brands with cult followings!"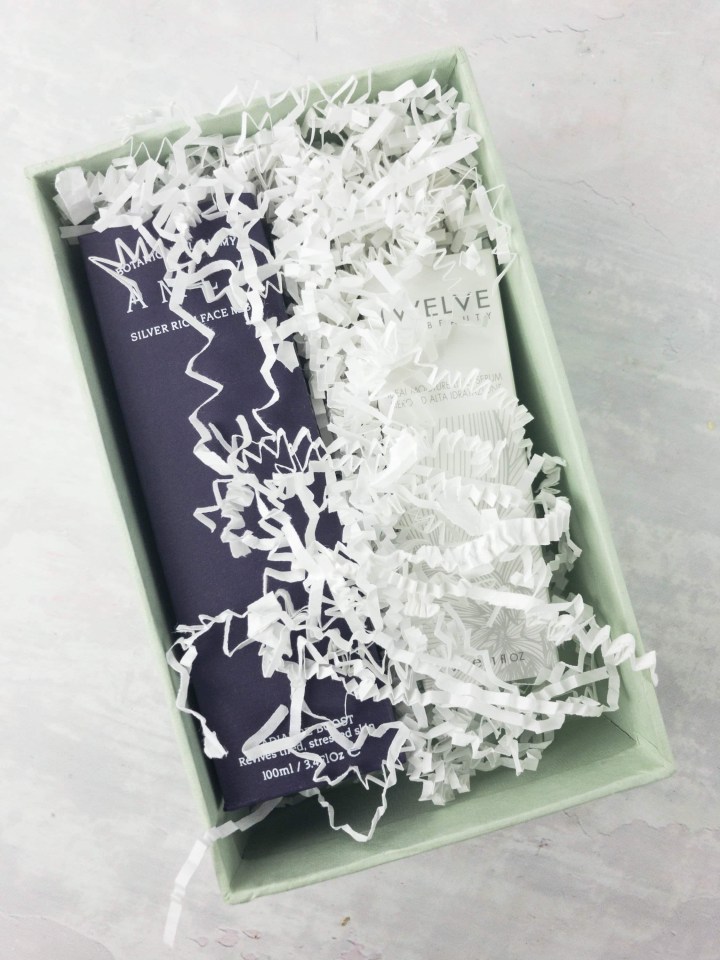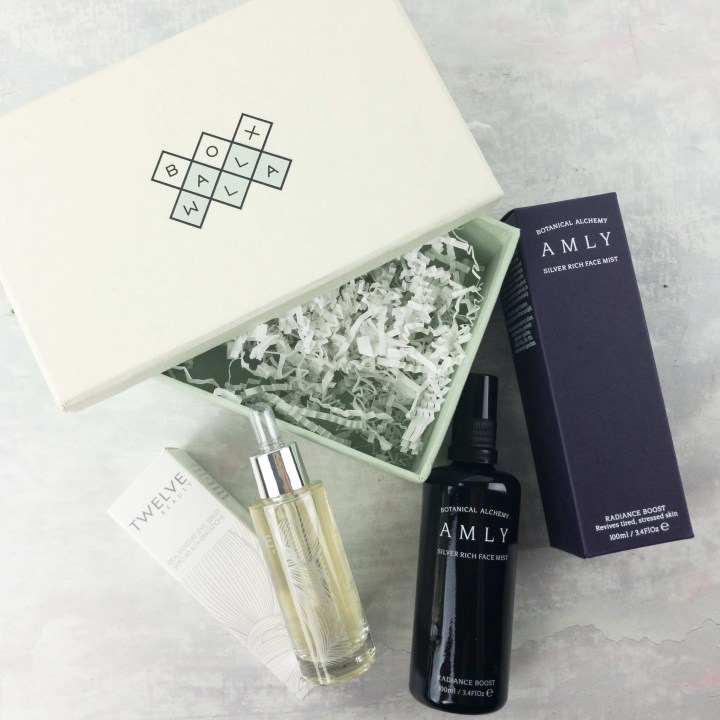 Everything in the April 2017 Boxwalla Beauty Box!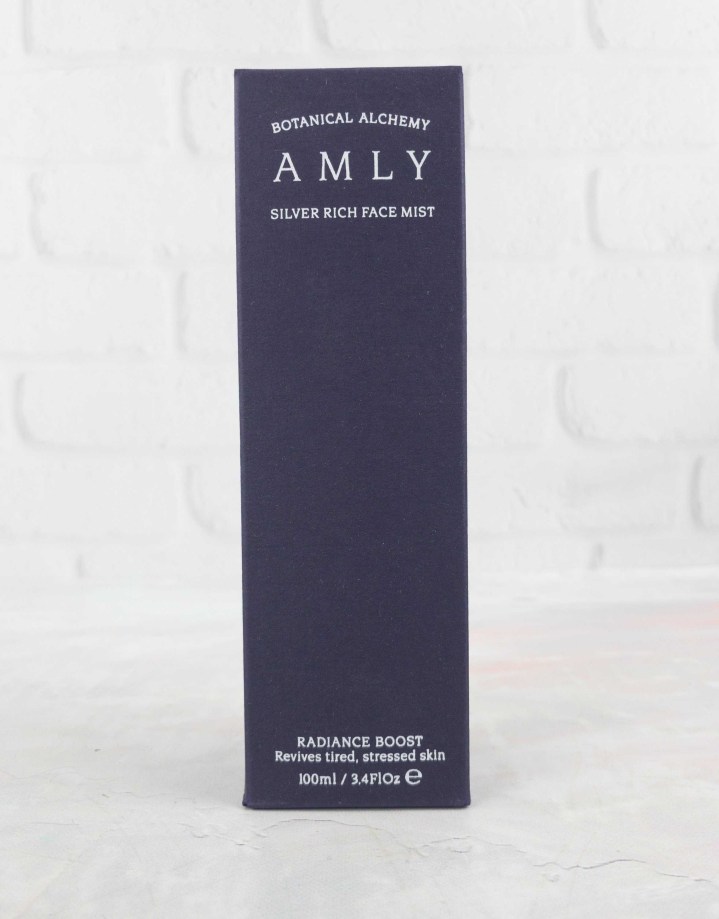 Amly Botanicals' Silver-Rich Radiance Boost Facial Mist ($58)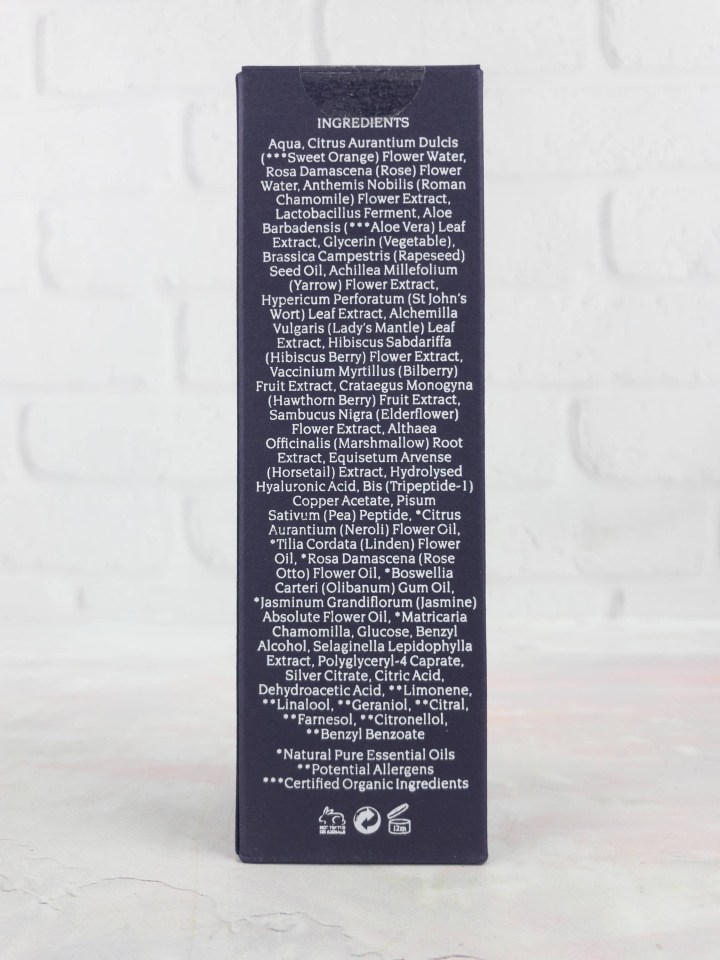 This mist is definitely absolutely full of natural actives and pure essential oils!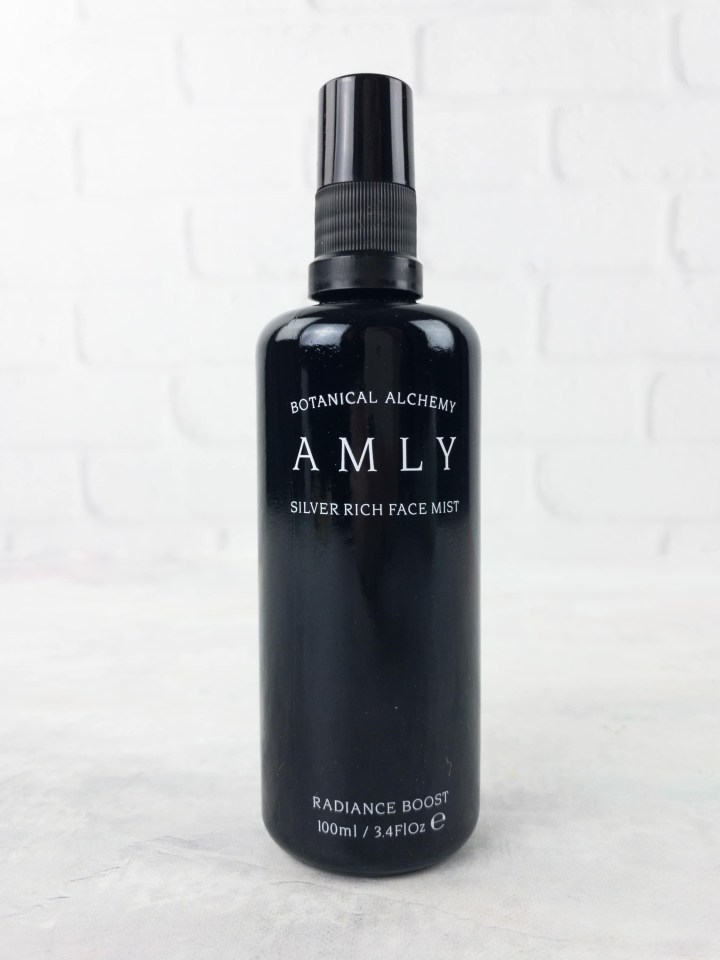 I love face mists, which are a super refreshing way to rehydrate without mussing makeup. This mist originates in East Sussex and uses silver-rich spring water, said to clarify and heal. The healing waters are infused with organic flowers, hedgerow fruit, native herbs and essential oils of Neroli, Jasmine, Rose Otto, Chamomile, Linden Blossom and Frankincense. It also uses hyaluronic acid, copper peptides, and probiotics to plump, smooth, and protect skin.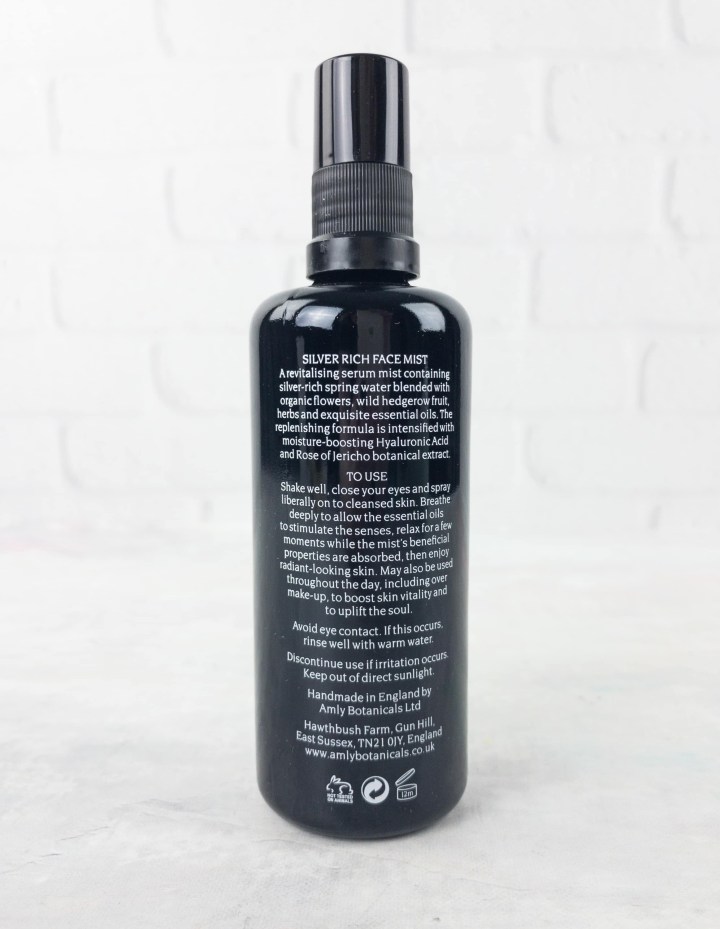 The scent is pure, and I love the info card's description – it's like bottling the life force of a whole wildflower meadow. I tried this out when I was in desperate need of a few minutes of calm, and it helped center me as well as hydrate. It's the perfect mini relaxation tool!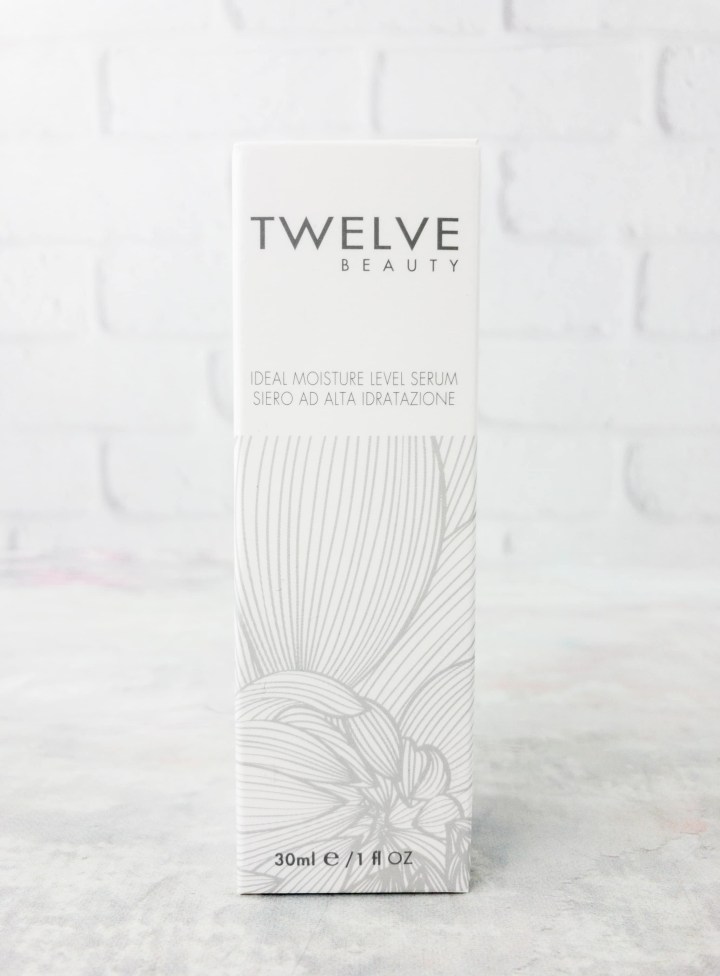 Twelve Beauty Ideal Moisture Level Serum ($65) This product hails from London and was created to combat dry, reactive skin commonly seen after cosmetic procedures.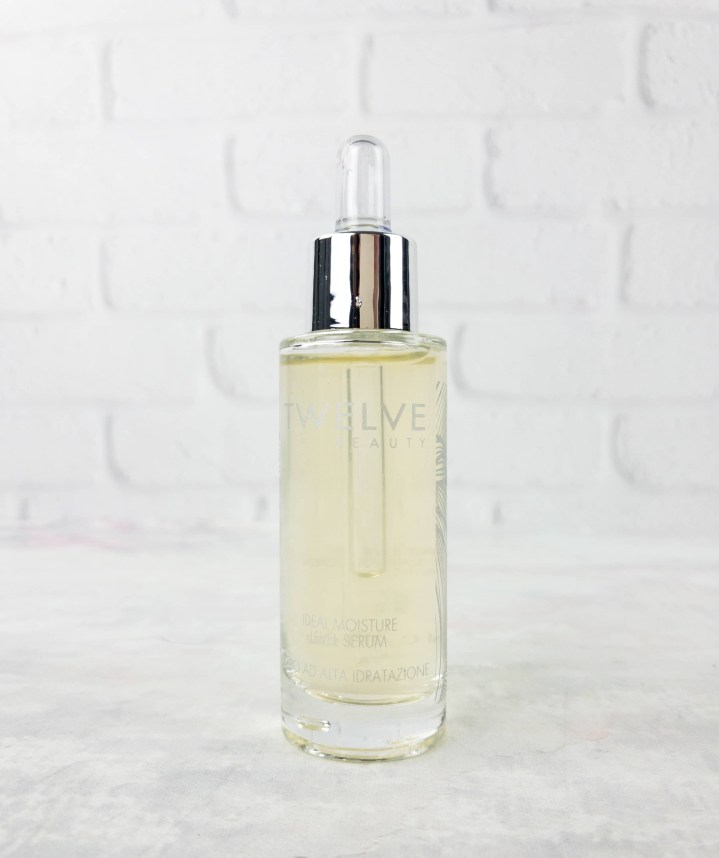 The serum itself is light and incredibly hydrating, it locks in the moisture while treating skin with plant-based antioxidants (every item in the Twelve Beauty line contains this blend):
White Genepi extract – protects the skin with anti-oxidant and radical scavenging properties.
Imperatoria Leaf extract – has an astrigent action along side strong anti-inflammatory properties.
Mallow Flower extract – a soothing, anti-irritant with gentle moisturising properties.
Butterfly Bush leaf extract – offers anti-oxidant protection against UV.
The information card says to follow misting with a few drops of this beauty serum, then follow with an oil and seal it in with a balm or cream. I love that they provided the steps, it's incredibly useful to know just where to put these items in my routine!
Although only 2 products this month, they were both full-sized artisan boutique beauty products, and the total value was $123. This is really an amazing multiplier for top-tier beauty products. I love the wildflower field in a bottle and the serum was light while staying hydrating. Definitely a win!
What did you think about this month's Boxwalla Beauty box?