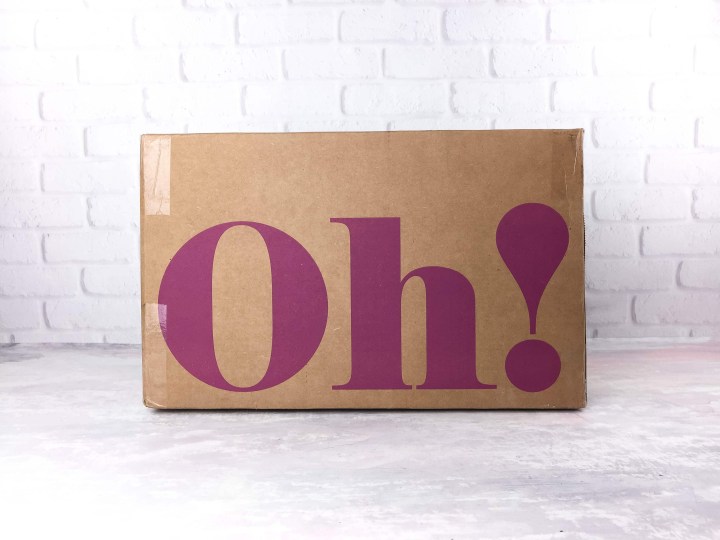 Vine Oh! is a new quarterly subscription box and one of the first wine subscription boxes to include lifestyle items for women. Each seasonal boxwill include 2 bottles of wine (either whites, reds or both), plus full-size items that are fun, rejuvenating and delicious. Every box will have a retail value of $120 or more!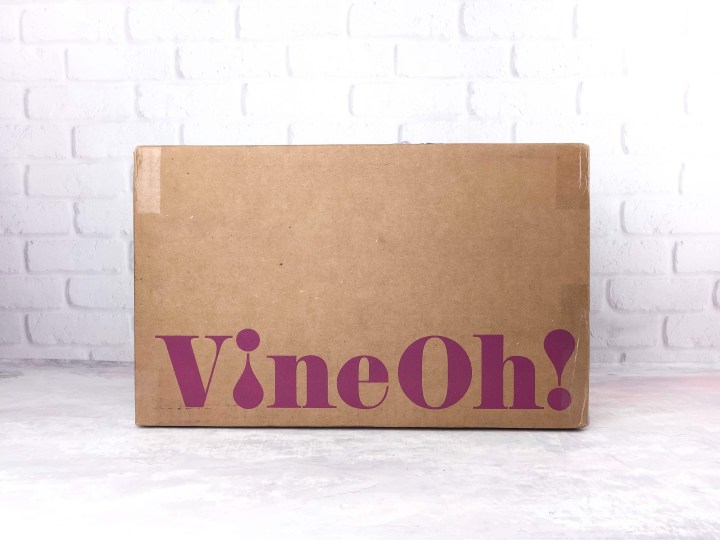 DEAL:  Save $15 on your first box with coupon code HELLOWINE. Expires 05-14-2017 OR use HelloWhite or HelloRed for an extra bottle of the same grape wine PLUS an extra $40 off an annual subscription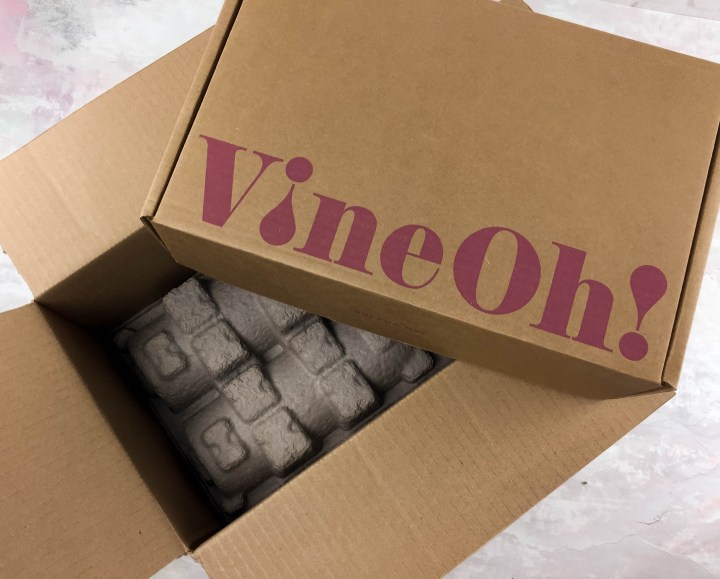 The large outer box comes with a smaller box inside, plus the wine below.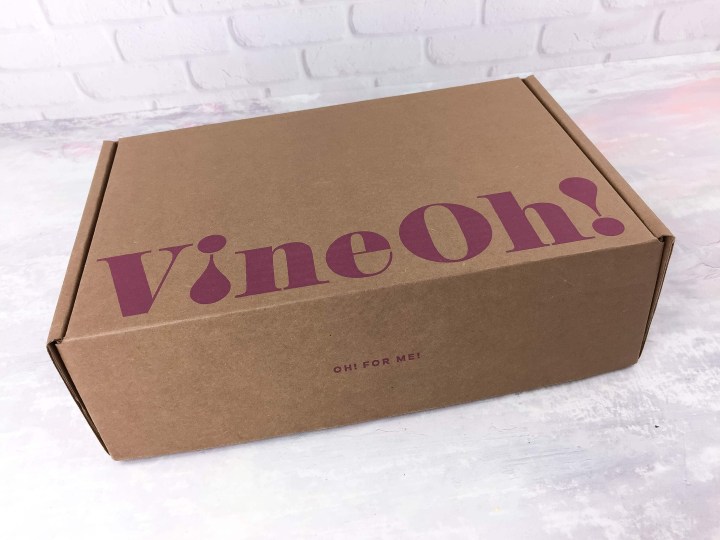 The inner box holds the lifestyle goodies.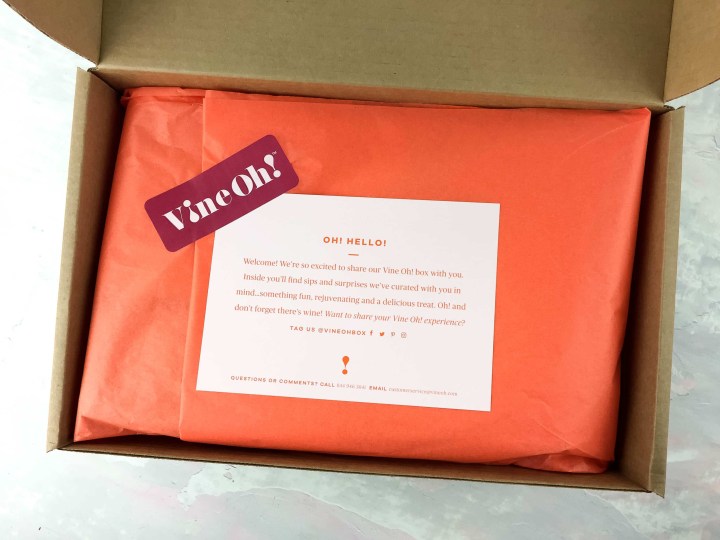 Everything is packaged super neatly!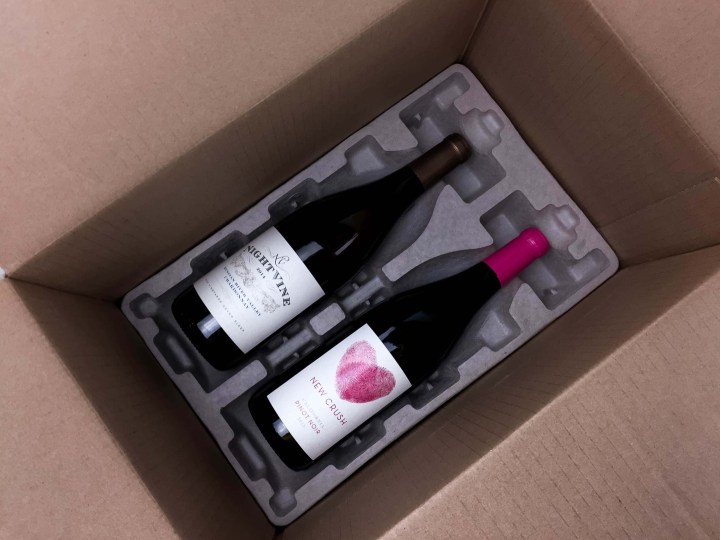 The wines are secured underneath the goodies box.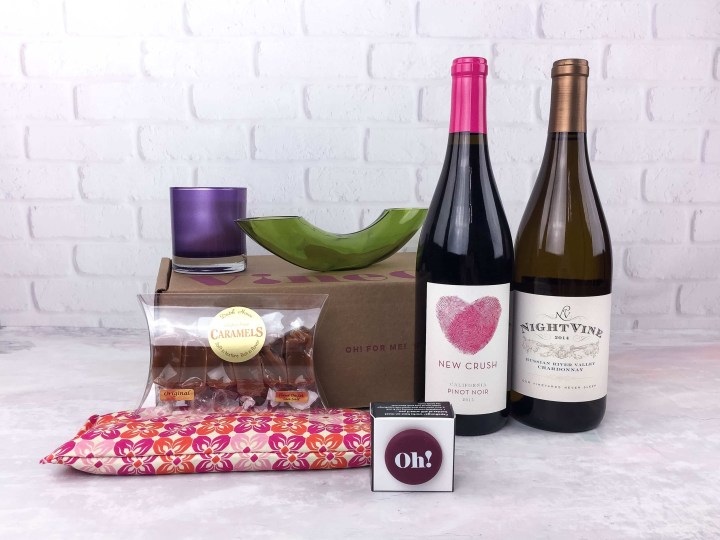 Everything in my Spring 2017 box!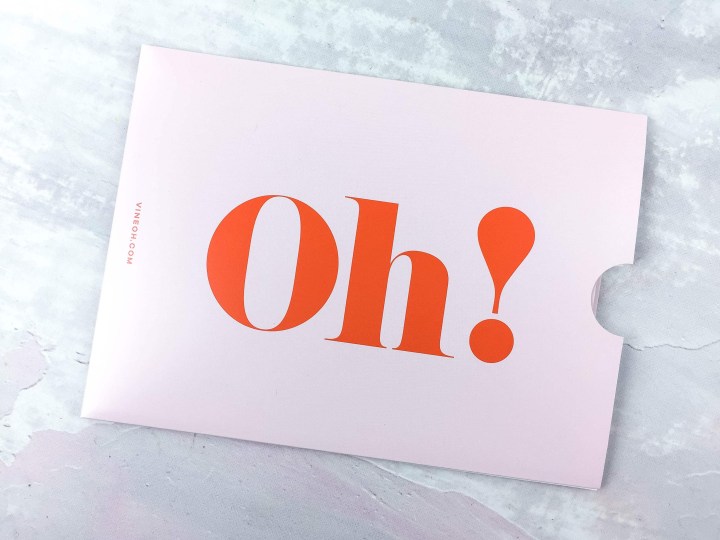 The theme this season is Oh Happy Day!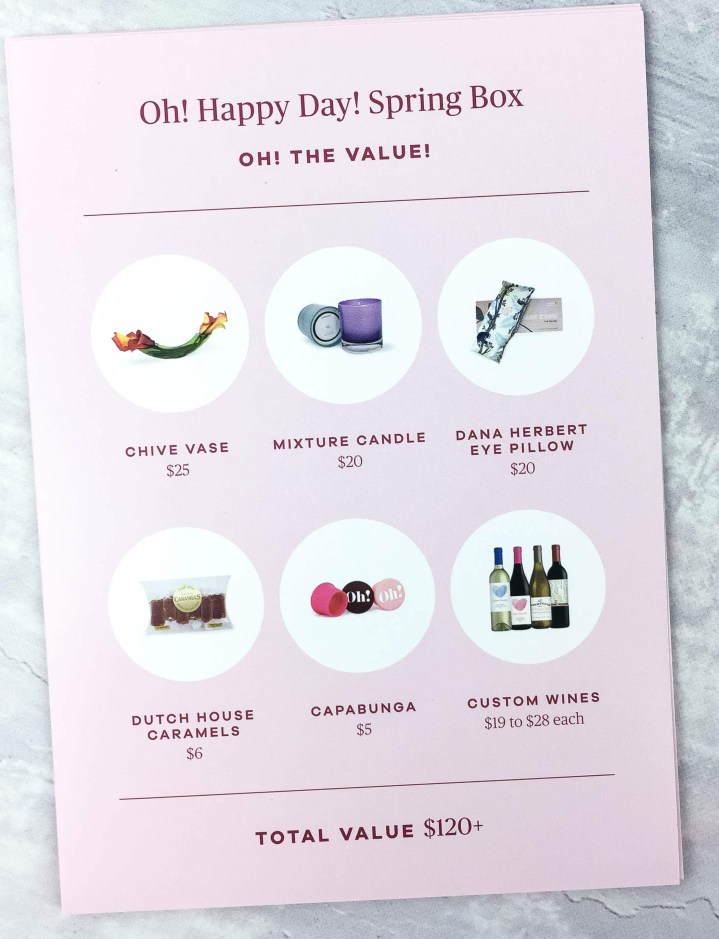 The information card gives you a list of all the items, plus their retail values!
The wines in the box are custom made for VineOh! and you can buy more in their shop.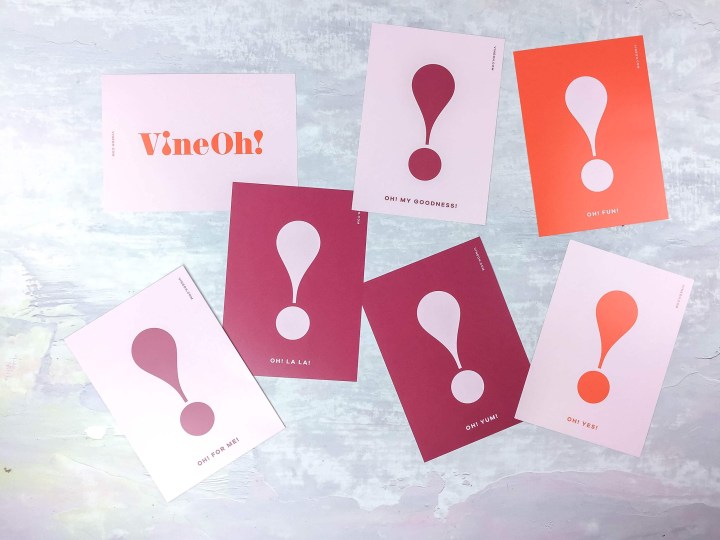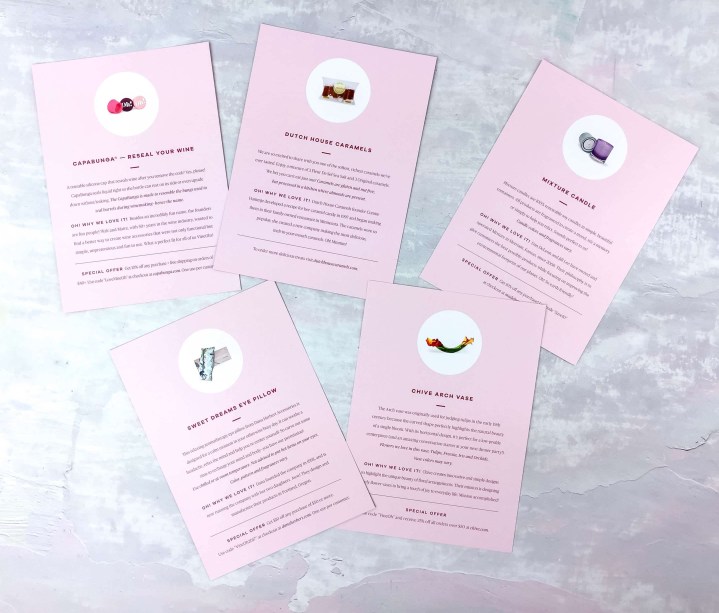 There are individual cards for each item.
Now on to the wine!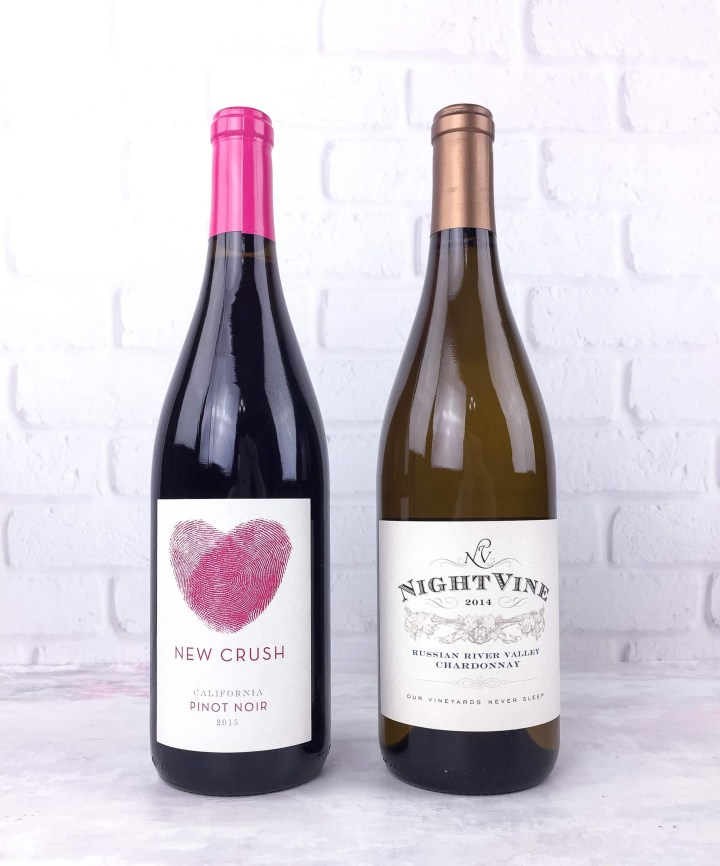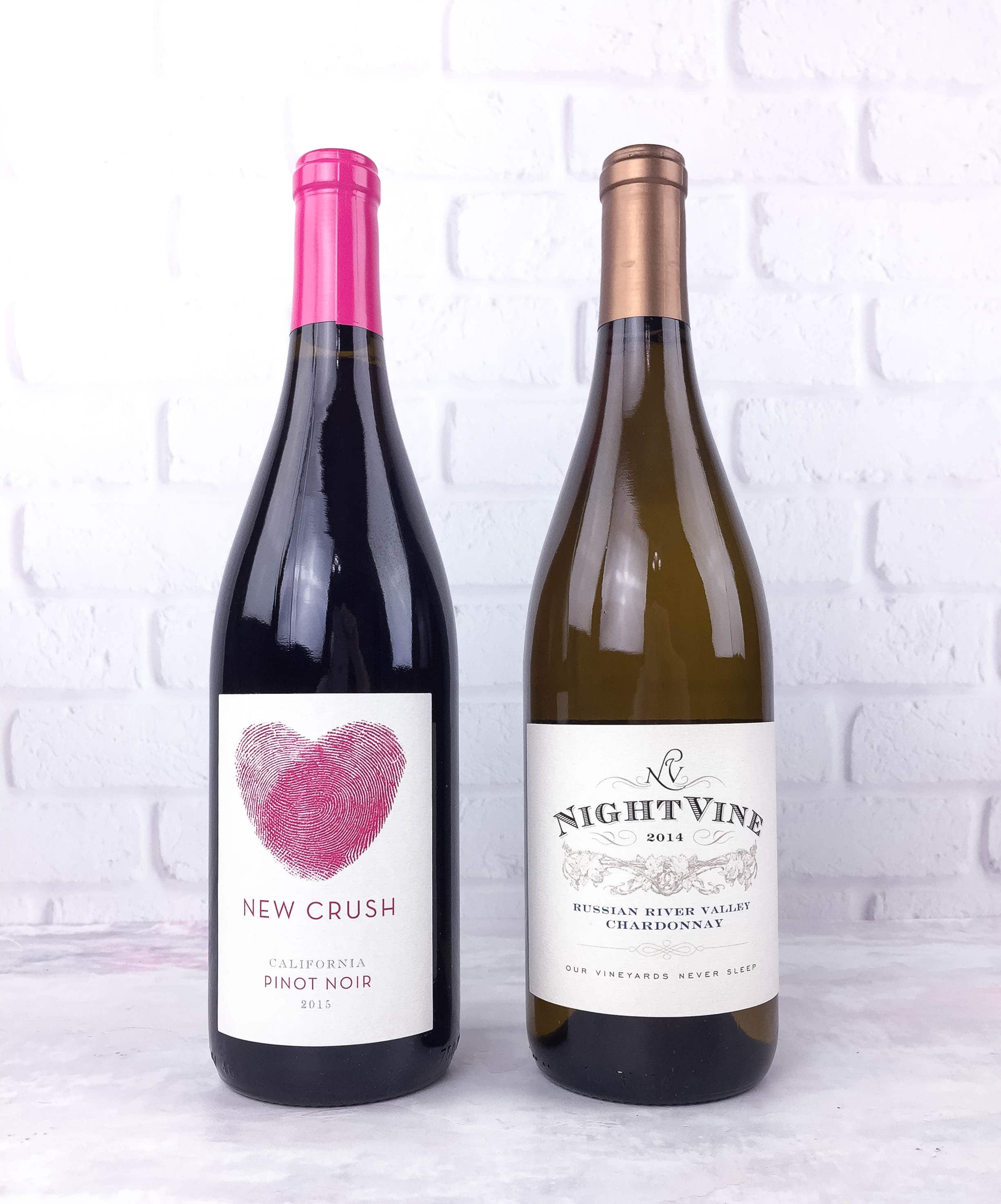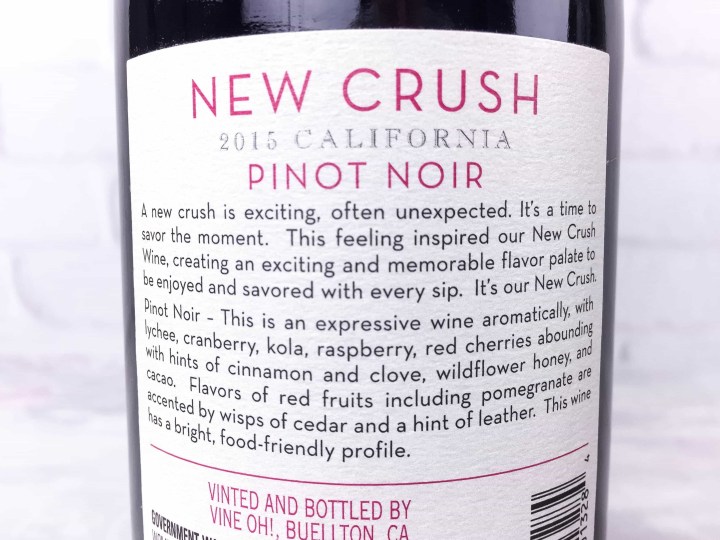 New Crush Pinot Noir is rich aromatically with lychee, cranberry, kola, raspberry, red cherries with hints of cinnamon and clove, wildflower honey, and cacao. Flavors of red fruits including pomegranate are accented by wisps of cedar and a hint of leather make this wine a bright, food-friendly companion.
2015 New Crush California Pinot Noir ($19.99) Doesn't this just have the cutest bottle? It's a heart made out of fingerprints! ? This wine had a cranberry and red cherry flavor, a tart berry freshness. This grape is extremely susceptible to its terroir, which makes it interesting and unique with every new bottling. There's a bit of unexpectedness here too with some great chocolate flavors underpinning the sips.
2014 Night Vine Russian River Valley Chardonnay ($27.99) I love a good white wine! This was a bit thicker than you'd think it'd be for a Chardonnay, which we ascribe to the "whipped cream" flavors hinted at on the bottle, with a nice pear finish.
NightVine Chardonnay is perfect for the nights that require reflection and rejuvenation. This wine is from one of the most respected areas for Chardonnay in the Russian River Valley. Delivers aromas of ripe pear, vanilla, caramel, and citrus leading to flavors of whipped sweet cream, balanced oak and a buttery finish.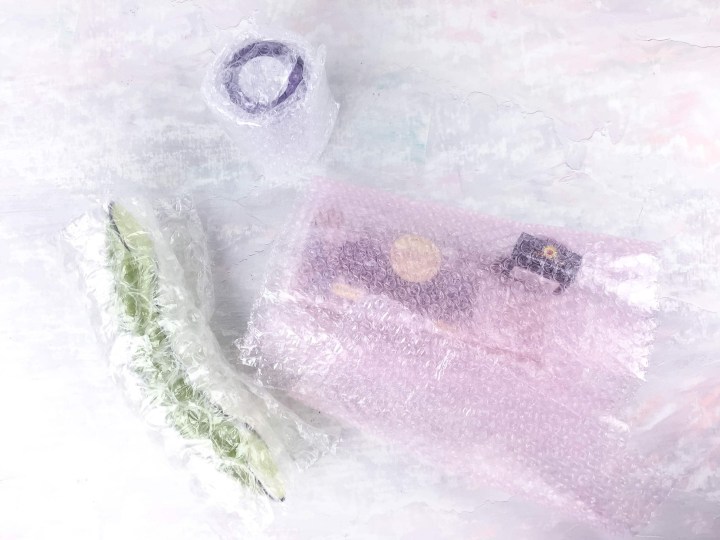 All the lifestyle items were incredibly well protected.
Chive Arch Vase ($25) This vase is such a fun and unique item! The Arch vase was originally used for judging tulips in the early 19th century because the curved shape highlights the natural beauty of a flower – plus nobody could have an artificial advantage if all the vases were the same.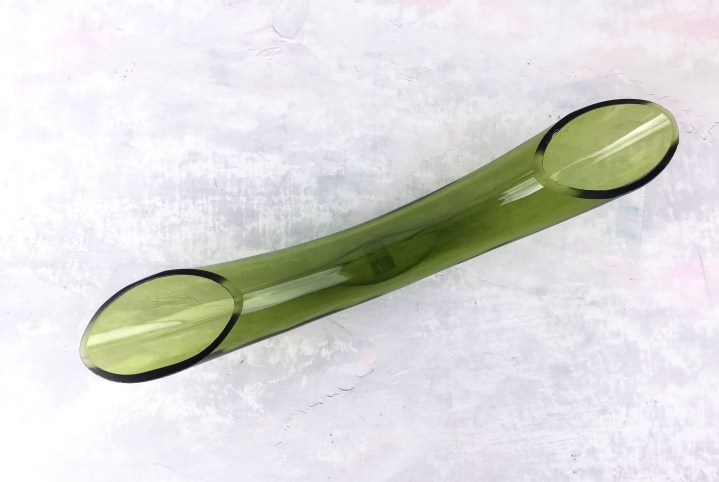 I love how unobtrusive this vase is!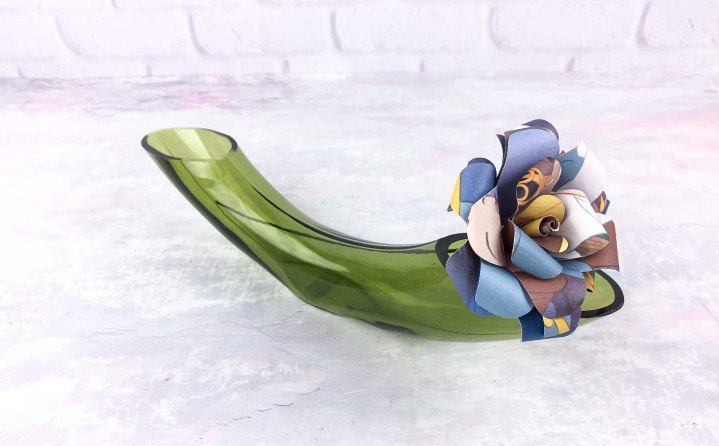 I'm pretty in love with this vase and with everything on the Chive shop. I'm hoping to see future items from them in this box in the future too!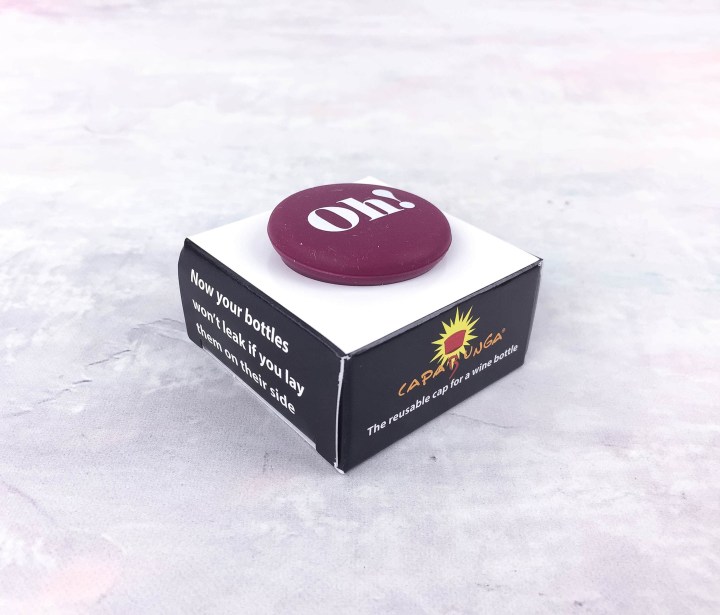 Capabunga – The Reusable Cap For A Wine Bottle ($5) Oh this is perfect for when my husband & I want to drink different bottles – we can just reseal mine up and I can save it again for the next night!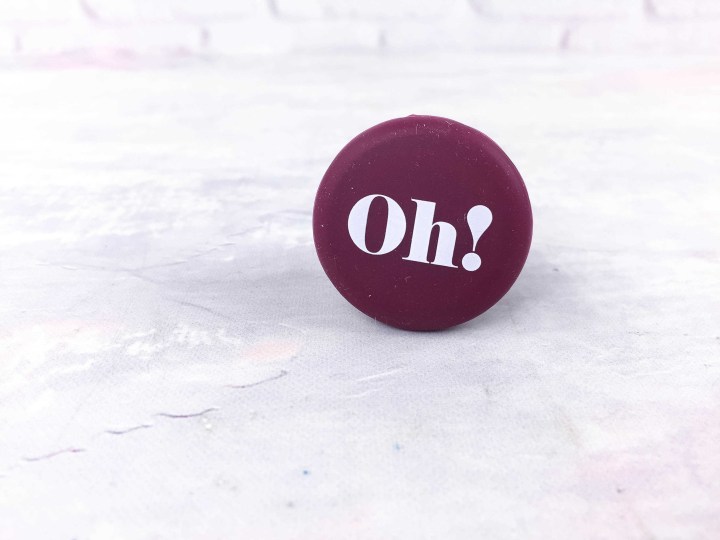 It has cute Vine Oh! branding on it.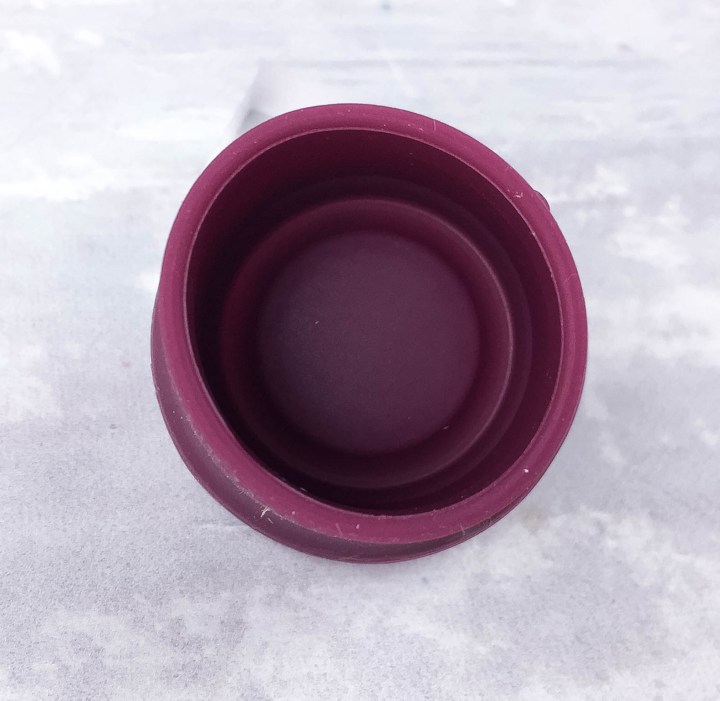 It just pops right onto your bottle.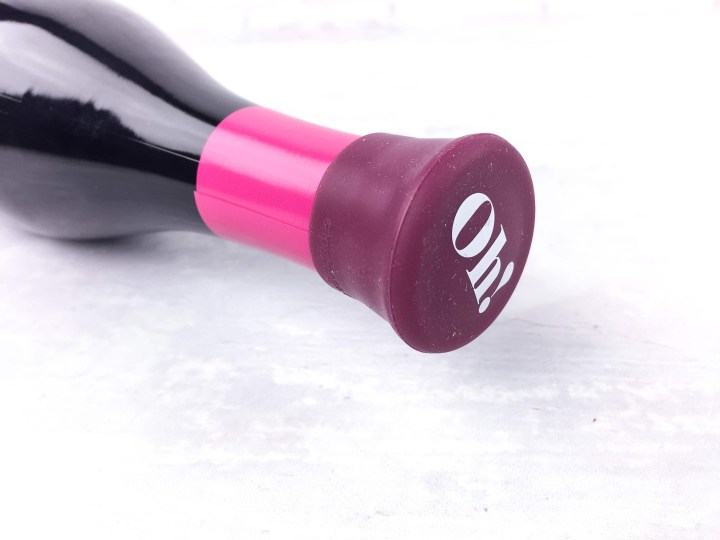 And even works lying down. I'm actually pretty in-awe of the product discoveries I'm seeing from this box. Capabunga makes a cap for bubbly too!
Dutch House Caramels ($6) These caramels are absolutely gigantic – about 2-3 normal caramels in each individual one, I spent an entire night nibbling on a single caramel. They're super soft, gooey, and delicious.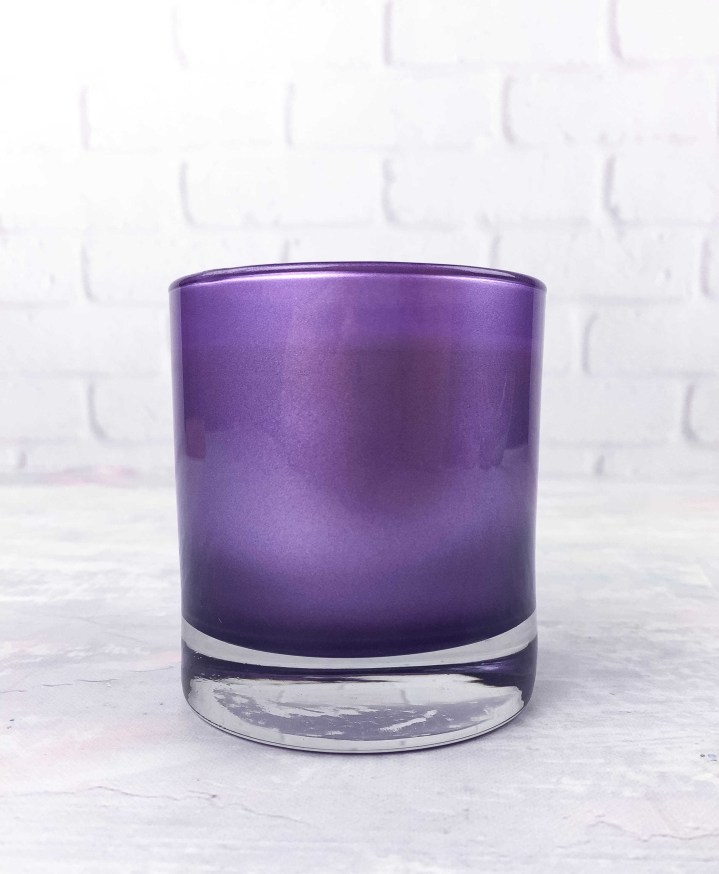 Mixture Hand Poured Soy Candles ($20)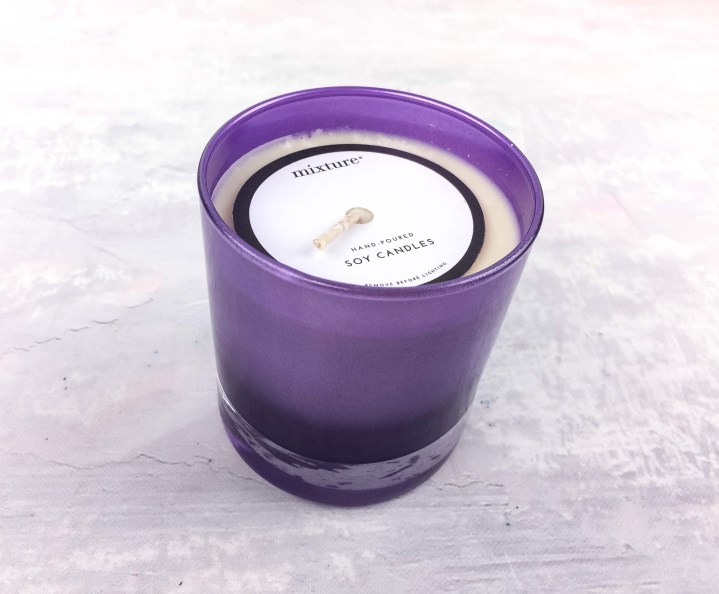 Subscribers receive different colors of this hand-poured soy wax candle, which has an irresistible citrus vanilla scent.
It's very yummy and I've been using it to brighten up my space.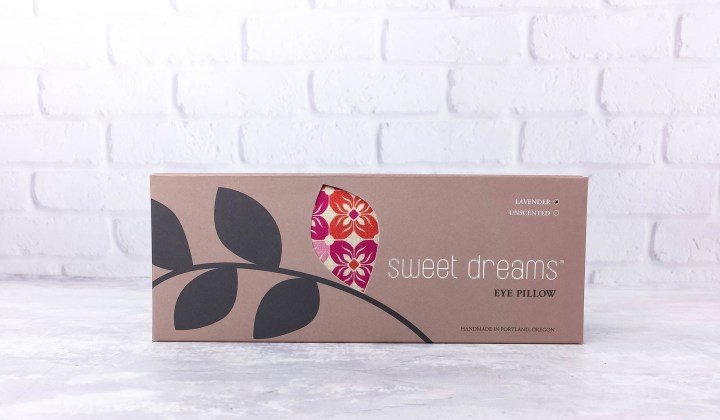 Dana Herbert Eye Pillow ($20) Also included was a relaxing eye pillow.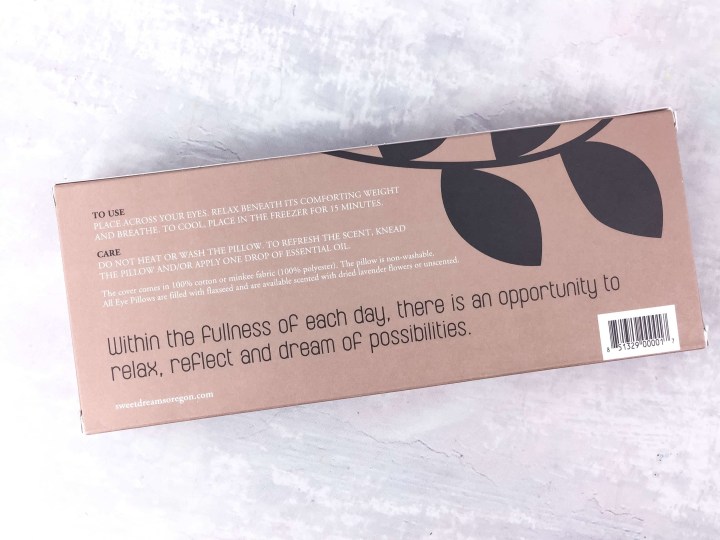 Each pillow is filled with flaxseed or flaxseed and lavender (some are geranium scented) with a 4″ x 9″size.
Mine came with an awesome sort of midcentury modern print! I love it!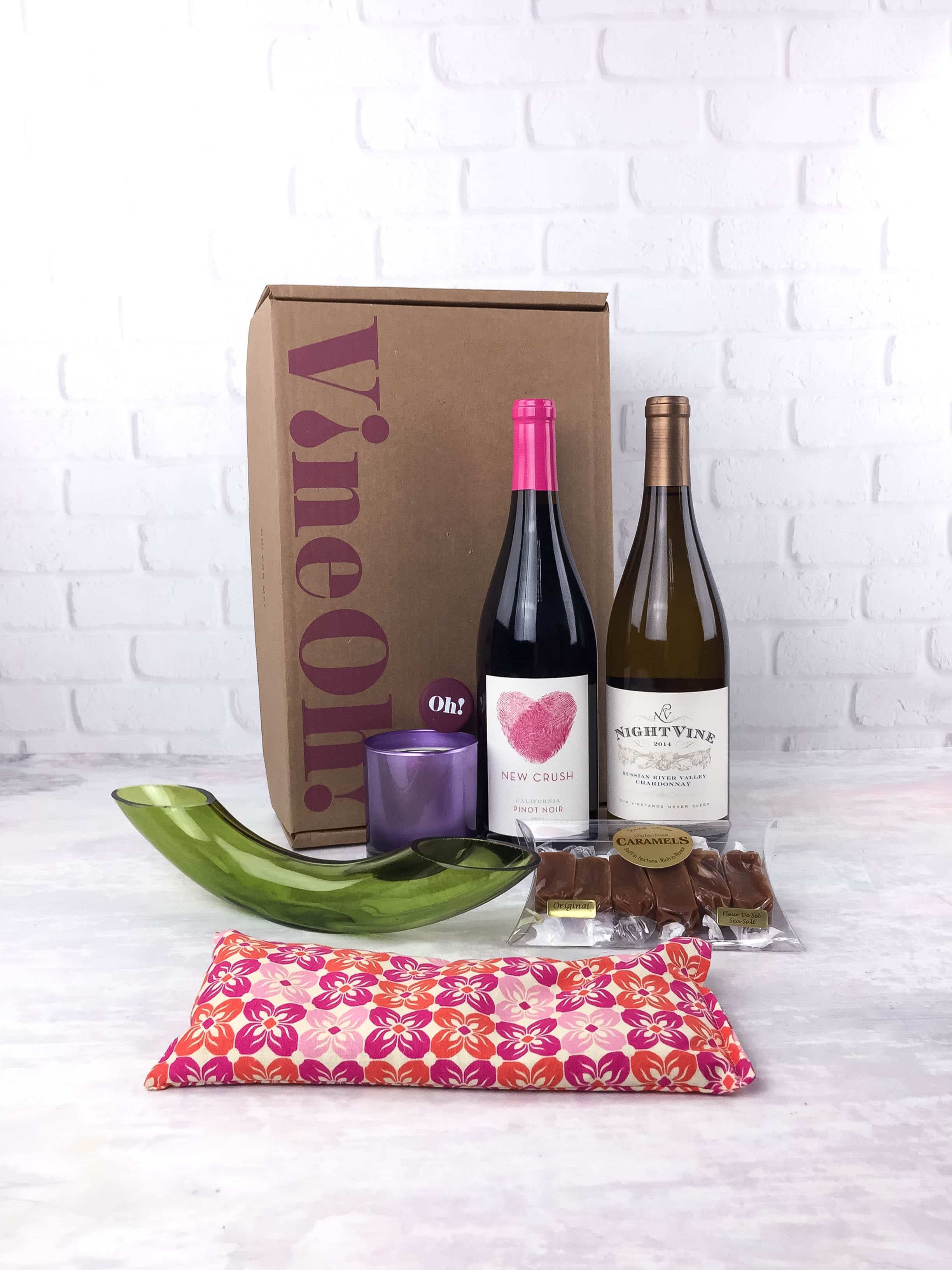 I loved the combo of wine & fun goodies in this box, and it's executed so well! I think it's fantastic that the lifestyle items were new brands that I hadn't heard of yet. Plus, wine in my regular subscription boxes is a great new concept that I'm totally loving.
What did you think of Vine Oh? This box is still available to ship, and would make a great gift. Don't forget the coupon code HELLOWINE to save $15 on your first box!