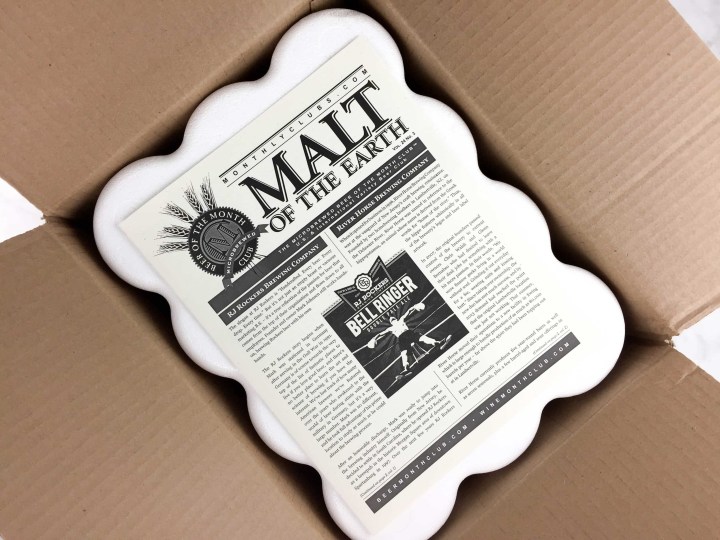 The U.S. and International Variety Beer Club by The Microbrewed Beer of the Month Club delivers the best domestic and international beers the world has to offer. For $32.95 per per month (plus $15 for s&h), you'll get 12 beers (4 different beer styles x 3 bottles or cans) from US based craft breweries, as well as imported beers from renowned beer-crafting countries like Belgium, Germany and England.
DEAL:$10 off any 4 shipment order with coupon code SAVE10, $15 off 6 with SAVE15, and $25 off 12 with SAVE25.
TIP: You can customize your membership with any of the Monthly Clubs subscriptions.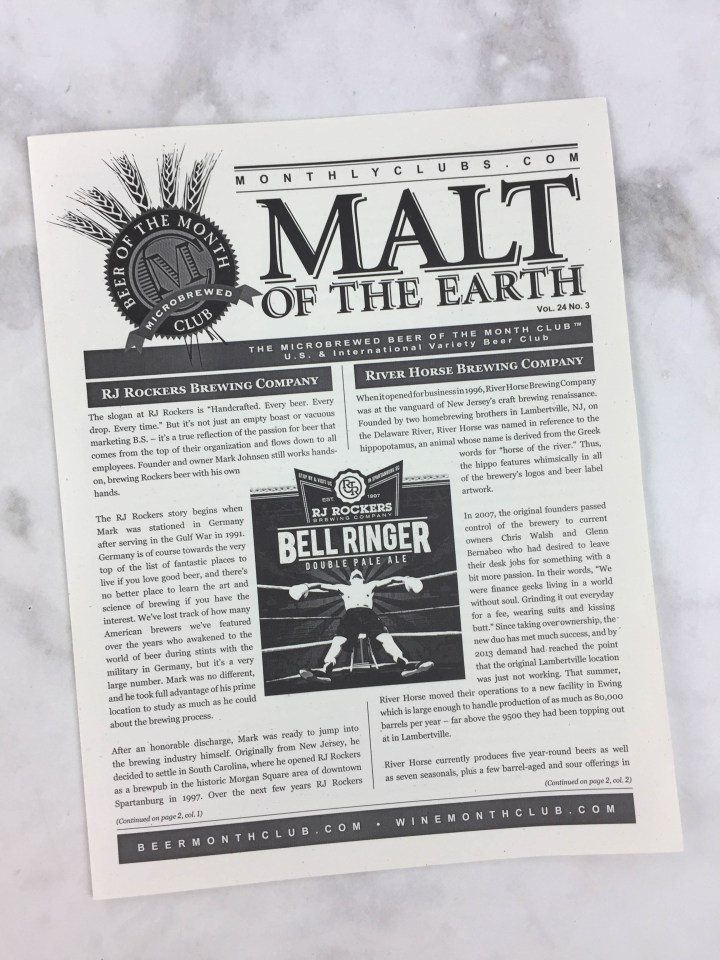 The box comes with a monthly newsletter called Malt Of The Earth. It is packed with quite a bit of info on the month's selections, including details the history of the brewery behind each of the month's beers.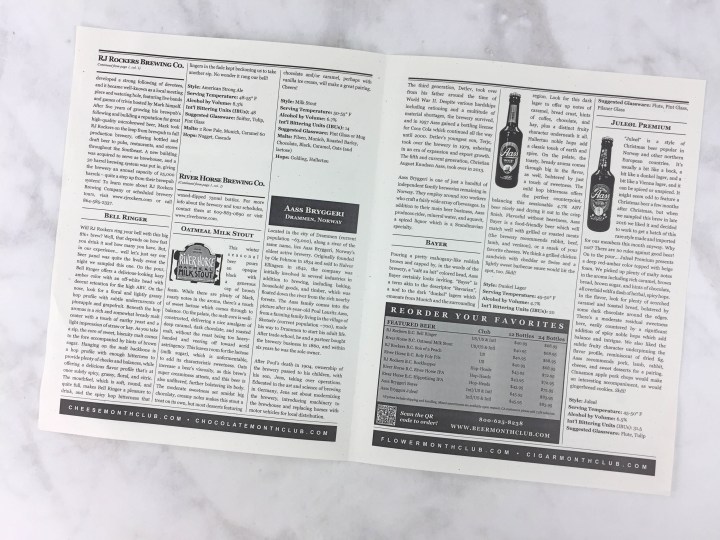 It also provides a thorough description the individual beers, including notes on its characteristics (plus the IBU's, style, and hop varietals used) and proper serving temp and vessel. You can also reorder your favorites by the 12 pack or case!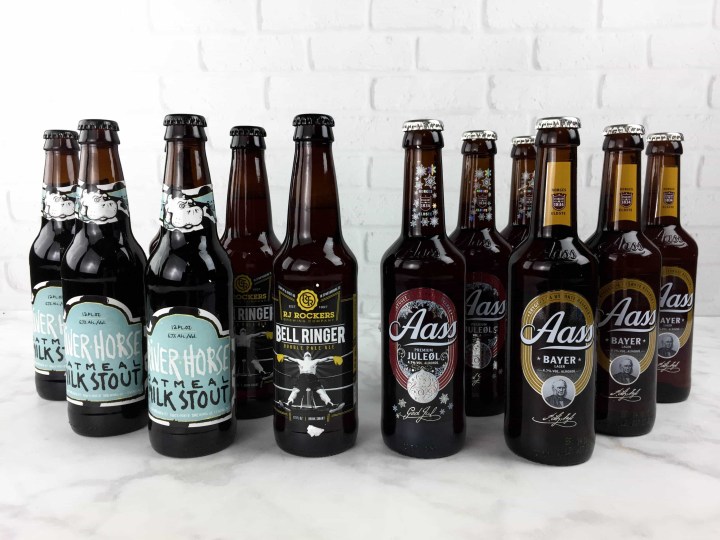 Everything in my March The U.S. and International Variety Beer Club box! This month featured two domestic selections and two imports, the usual composition of the box.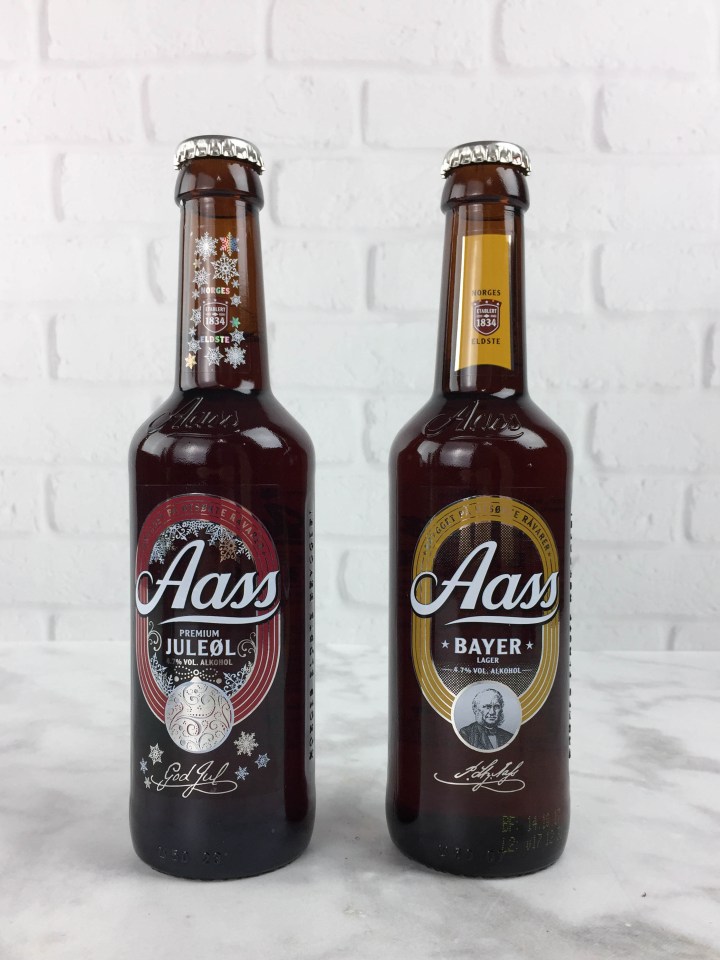 This subscription doesn't always select both of its international beers from the same brewery, but the quality of Aass made it worth doing so (plus its fun to say!). This independent Norwegian brewery has been solely owned by the Aass family since 1866.
Aass Bryggeri Juleol Premium: This beer is brewed as a seasonal holiday brew, and it has a deep, spicy profile that certainly evokes the season. Though this version is not spiced, it tastes as if it could be, with hints of cardamom, allspice, and herbs emerging naturally from the hops. The malt imparts both a rich, deep color and a brown bread and spice cake type tone.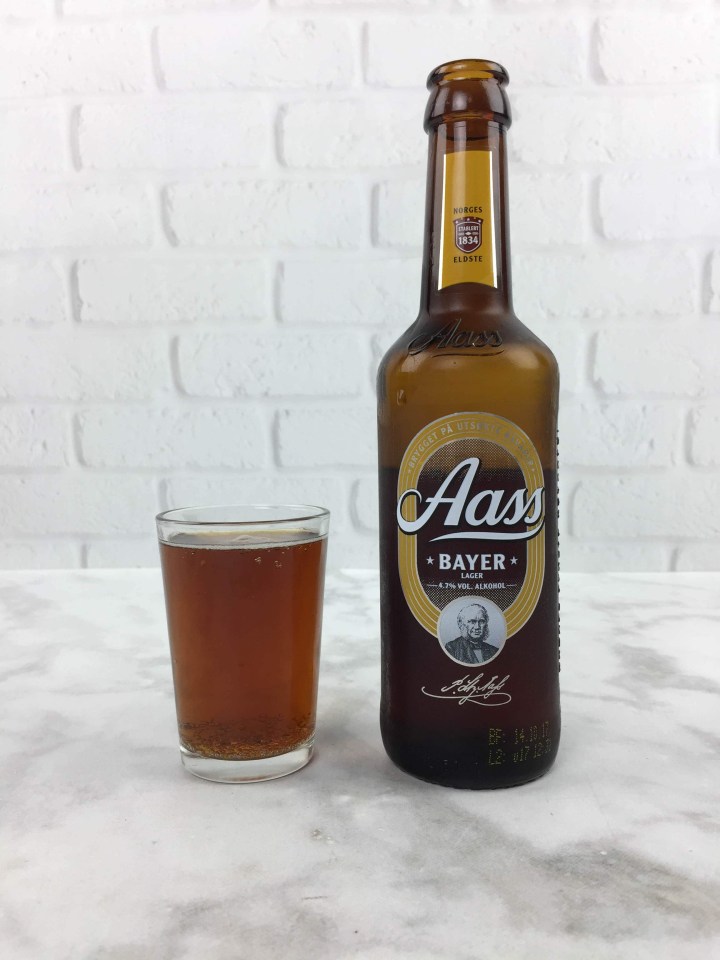 Aass Bryggeri Bayer: This dark, Dunkel style lager has a beautiful mahogany color and a gentle hopping. It has a tasty notes of fresh bread and caramel, with a surprising variety of lesser notes, ranging from chocolate to fruit, popping through. It has a strong, crisp presence, without being heavy. Once your palate becomes accustomed to the deeper notes, the florals and warm notes come to the fore, keeping each sip light and interesting.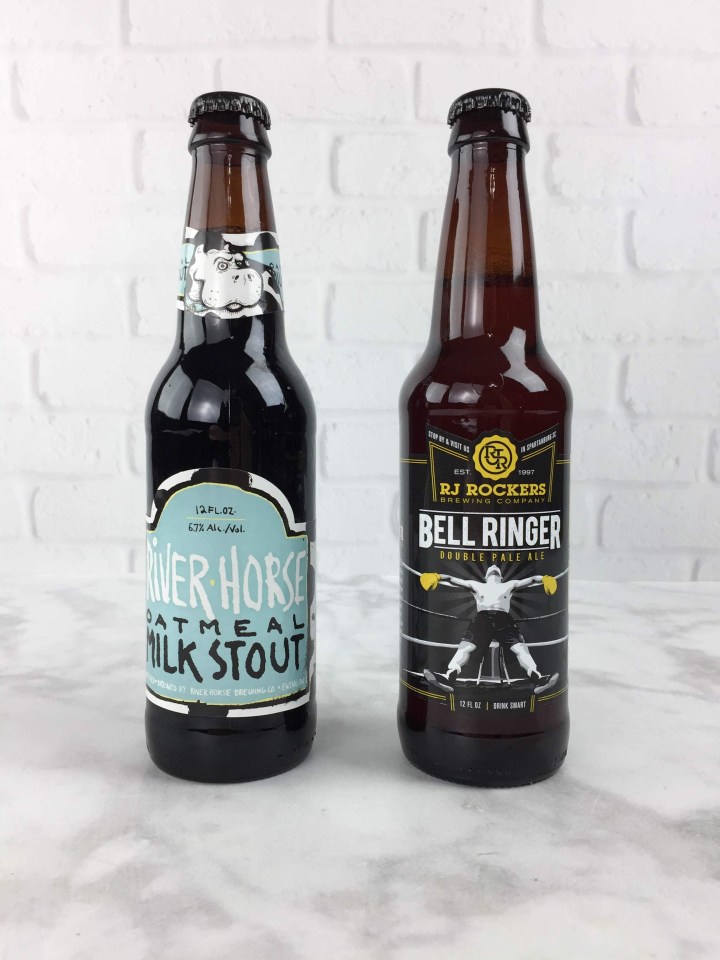 The domestic selections include an oatmeal milk stout from River Horse Brewing in New Jersey, and RJ Rockers Brewing in South Carolina.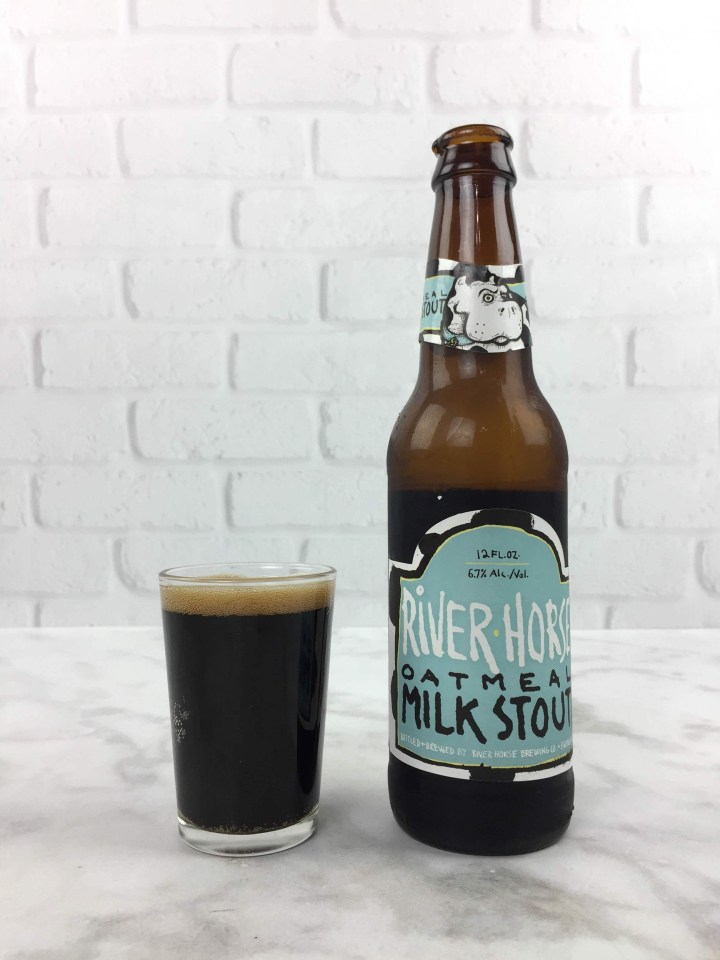 River Horse Brewing Co. Oatmeal Milk Stout: Deep and opaque, this unfiltered stout has all the roasty, chocolate and malt flavors you would expect in such a dark beer. It's not charred or smoky tasty, though, and the non-fermentable lactose lends a distinctive sweetness that balances the dark roast. Adding to the unique character of the beer is a silky viscosity, a product of the oatmeal included in the recipe. It seems every beer box feels obligated to include a stout or porter every month, but this milk stout earns a spot with its peculiar balance of depth, sweetness, creaminess and character.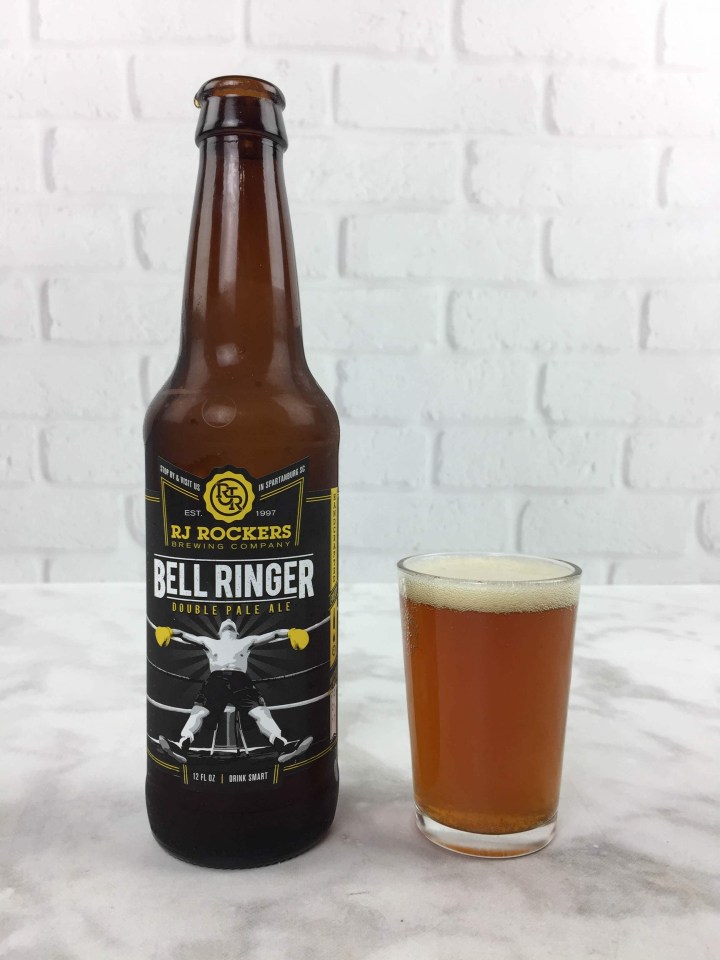 RJ Rockers Brewing Co. Bell Ringer: This beer was a standout amongst great beers. With an assertive citrus with strong notes of grapefruit and a bit of sweet pineapple, this beer balances citrus and fruit with full, bready and green notes for a massive flavor presence. Though dubbed a "double pale ale," the beer never attains an overly bitter character, with the hops always properly paired to the malt. The result is an engaging glass with nice, cloudy color, assertive mouthfeel and flavor profile, and a long finish. Most American takes on a strong beer go too dark, too bitter, or too hot (ending up tasting like malt liquor), but this one lured me in with a slightly lambic first sip and enduring balance.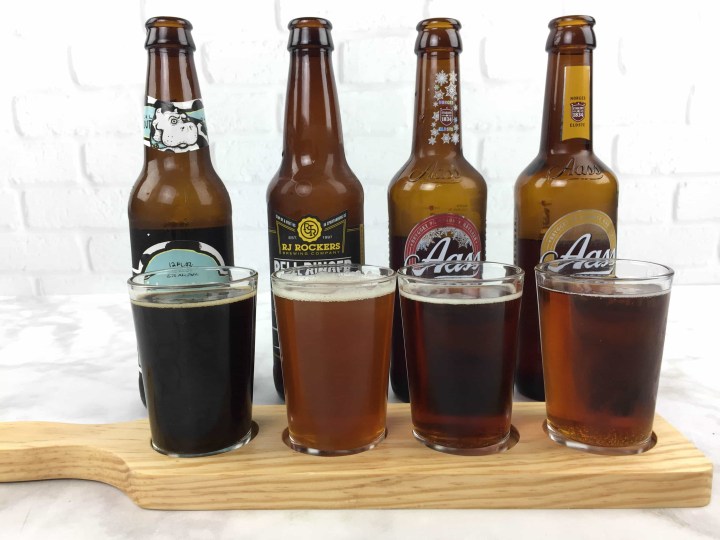 This was definitely another great month! I was pleased that they selected two beers from the same Norwegian brewer, given that one was a seasonal beer. Seasonals are often a bit out of the ordinary character of the brewer, and having a second, year-round offering made for some fun contrasting and comparison. The domestic selections were great, too – each was very tasty and earned a spot based on quality of product, as proven by the taste.
Visit The U.S. and International Variety Beer Club by The Microbrewed Beer of the Month Club to subscribe or find out more!