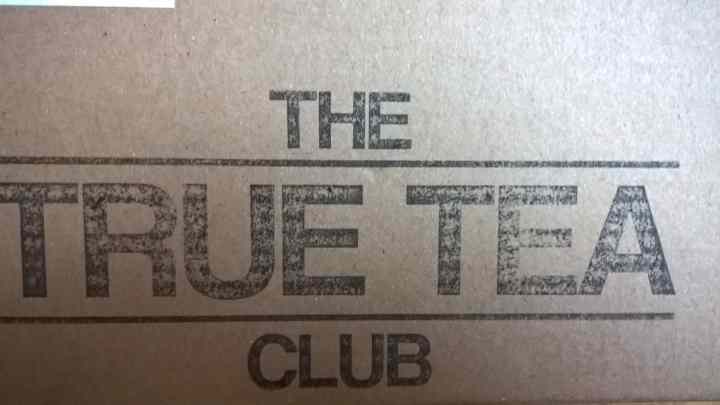 The True Tea Club is a subscription company based in York, UK. They specialise in 9 loose leaf teas (white tea, green tea, black tea, oolong, chai, honeybush, rooibos, fruit infusions and herbal tea). With over 200 fresh loose leaf teas in their library, the True Tea Club monthly subscription box will introduce you to a variety of the finest loose leaf teas from around the world.
Each box includes: 4 different loose leaf teas, 4 empty tea bags, welcome card and business card.
DEAL:
  Get 50% off your first monthly box! Use coupon code 
LOVE
.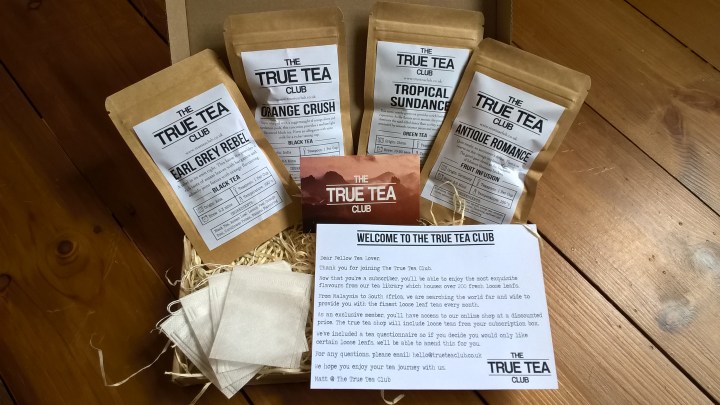 Here's everything in April's box.
The welcome card includes a useful loose leaf brewing guide.
4 tea bags are essential for brewing the perfect cuppa.
Each of the teas come in a re-sealable pouch to help keep things fresh, and each contains enough loose tea to brew several cups. The pouches also include interesting and useful details on the blend ingredients, the tea location of origin, and full brewing instructions.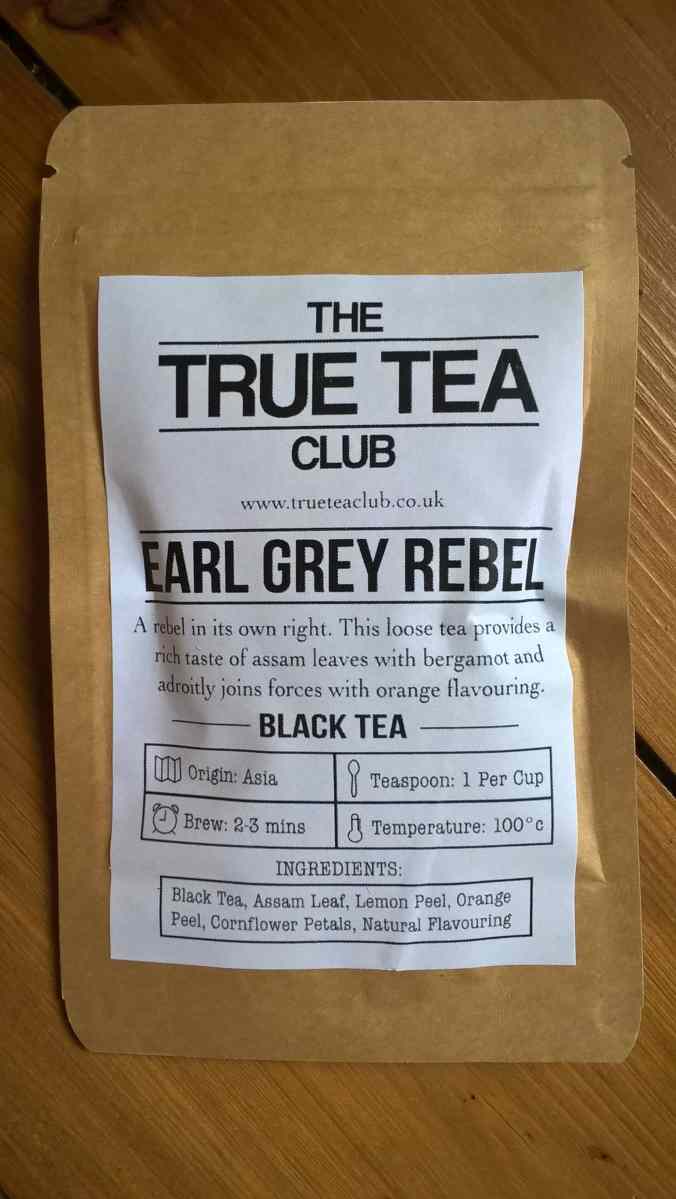 First up: Earl Grey Rebel.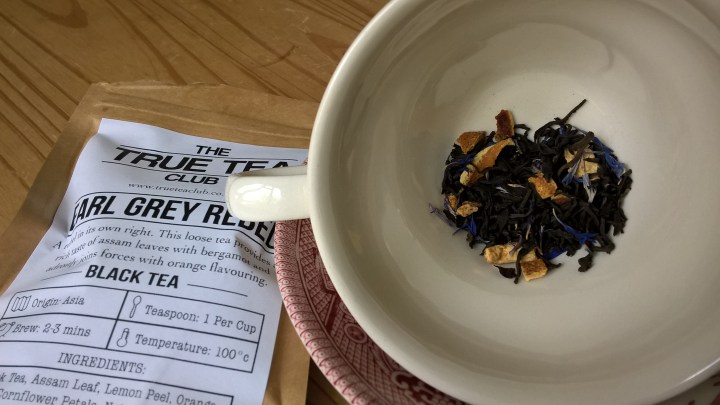 This tea has an aroma of citrus, with lots of lemon and orange.  The loose tea was so pretty with the bits of dried cornflower!
I brewed the tea for just 2 minutes as suggested. This is a really nice mellow Earl Grey, with a more complex flavour than most. The bergamot was brighter and fresher than I expect in an Earl Grey, which made for a really enjoyable cup of tea.
Orange Crush, a medium light black tea, is next up.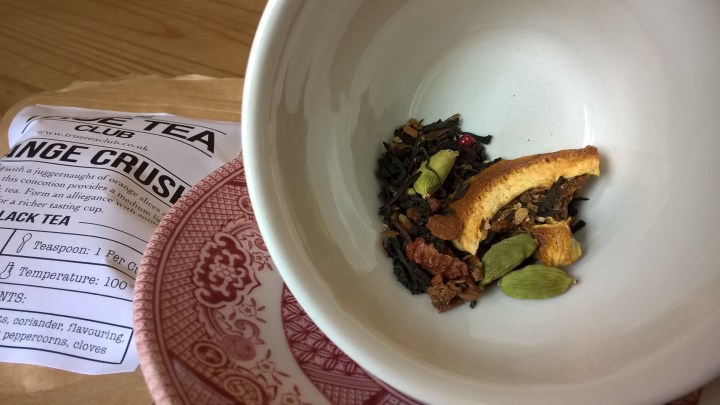 Orange Crush has an aroma of peppercorn and clove, all enrobed in the mellow sweetness of orange.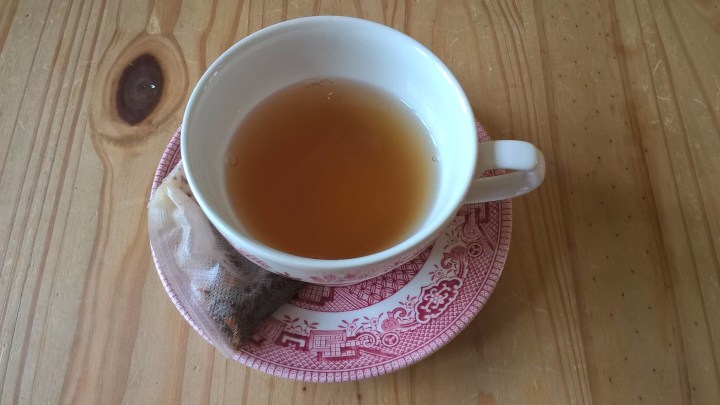 Taken plain after 3 minutes brewing, the tea taste of an inviting Indian spice blend with cardamom and coriander, against a backdrop of orange black tea. I tasted notes of vanilla although this isn't listed in the ingredients. When served with a splash of milk, as suggested on the packet, it tasted a bit like an orange creamsicle.
Tropical Sundance is a fruit-filled green tea.
This tea has a delicious aroma of sweet candied pineapple with a hint of coconut.
At first, I brewed for the 20 seconds suggested on the packaging. I was sceptical that this would be enough brewing time and, sure enough, it definitely needed to steep longer to get the full flavour. This tea has a very delicate taste of pineapple. It is super light and refreshing, and ideal for drinking on a warm summer day.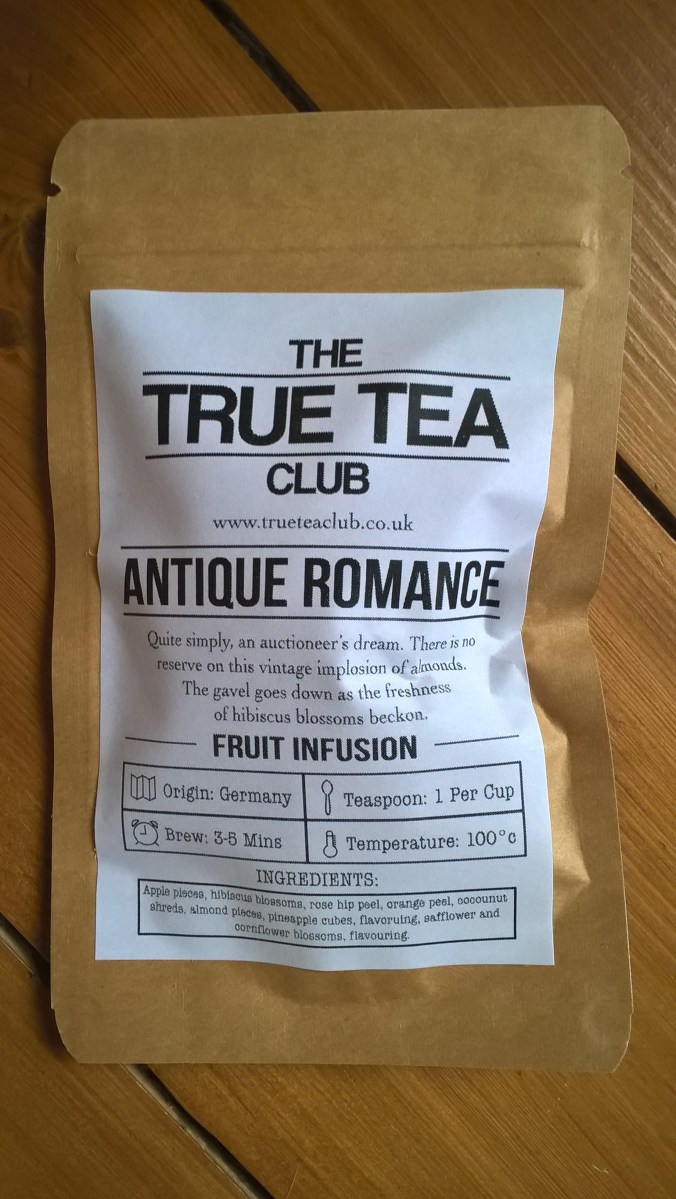 Last up is the fruit infusion Antique Romance.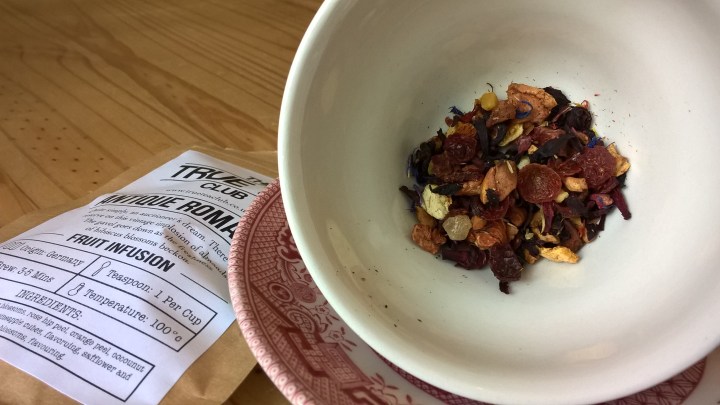 Antique Romance looks gorgeous and smells insanely good, like maraschino cherries!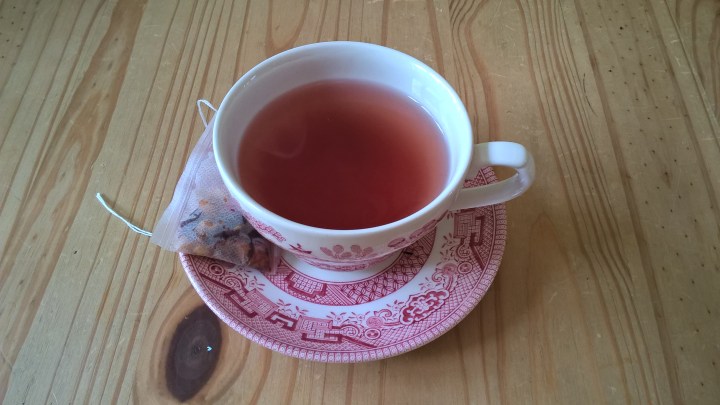 This delightful fruit infusion is rich with the taste of hibiscious, sweet fruit and a touch of almonds. It has a well-balanced and complex flavour that makes an ideal afternoon treat.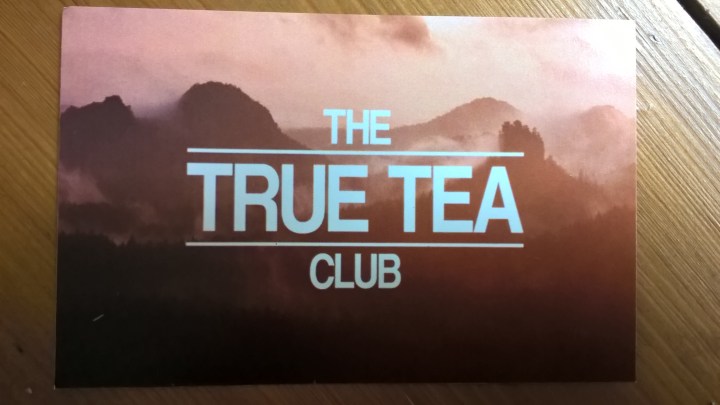 As an avid tea drinker, I really enjoyed experiencing each of the four unique selections in the True Tea Club box.   This is a great subscription box for adventurous tea lovers in search of exciting new flavours.
Visit True Tea Club to subscribe or find out more!