TokyoTreat is a Japanese treat box that is shipped directly from Japan. TokyoTreat has three levels of boxes, which seems to be the norm with snack boxes. Shipping is included with the boxes ($14.99 for mini, $24.99 for regular, $34.99 for premium). For their third year, TokyoTreat has revamped their box — it's bigger in height and width but is shallower than the old box.
DEAL: Save $3 on your first box! Use coupon code 3off.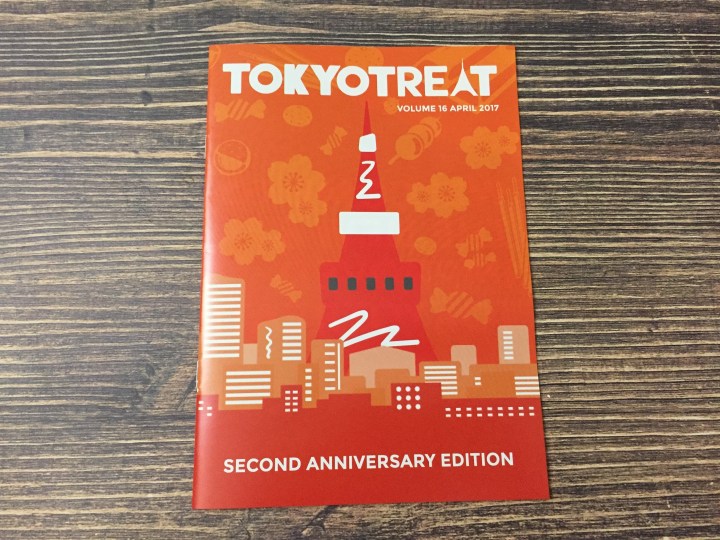 The TokyoTreat magazine is read right to left like Japanese books and comics. It includes the product information as well as information on Japanese culture, the monthly giveaway, instructions for the DIY kit, and other features.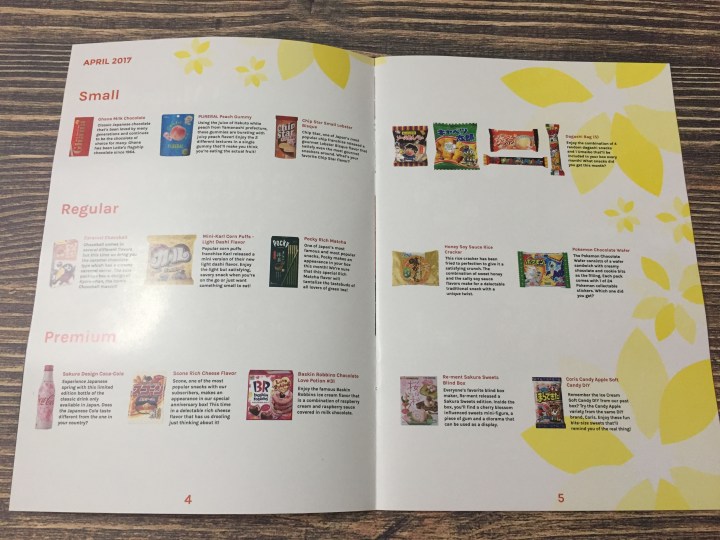 Most of the popular snack boxes have this sort of tiered system with three levels of size!
Here's what's included in the small box!
Lobster Bisque Chip Star Chip Star are similar to Pringles — they stack nicely in the can. I'm not brave enough for lobster chips so I didn't try these.
Pureal Peach Gummies I love anything peach flavoured so I really liked these. I love Japanese gummies — they're a lot softer than ours.
Lotte Ghana Milk Chocolate A bar of plain chocolate by Lotte, one of the major chocolate makers in Japan.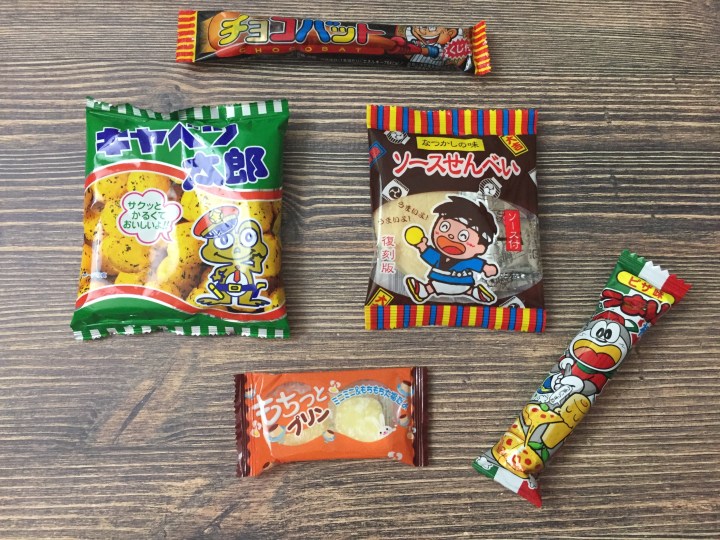 Dagashi Snack Bag To celebrate the anniversary, everyone received a dagashi bag of assorted snacks. I recognise the umaibo (pizza-flavoured!) as well as some corn snacks. I think the one on the bottom is some sort of mochi snack.
The regular box includes all of the above, plus: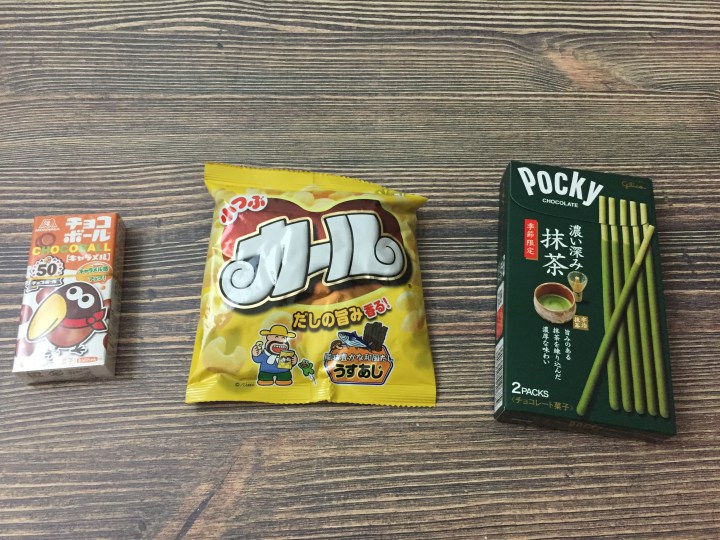 Caramel Chocoball Hard chocolate balls with caramel inside. These remind me of Caramilk chocolate bars.
Mini-Kari Corn Puffs These were really good! They had a salty savoury flavouring.
Rich Matcha Pocky I'm not a big green tea fan so these are being sent to my friend who LOVES matcha.
Honey Soy Sauce Rice Cracker This was HUGE. And my favourite kind of rice cracker so I ate it in like 5 seconds.
Pokemon Chocolate Wafer I've received this before and it's good — a chocolate wafer cookie sandwich and a sticker, too! I like giving these ones to my boss for her sons who LOVE Pokemon.
And finally, the premium box, which includes everything in the small and regular, plus:
Sakura Coca Cola Last year TokyoTreat sent out the Cherry Blossom Pepsi, which was pink and sakura flavoured. The sakura Coke, on the other hand, is just normal Coke but in limited edition packaging. Japanese Coke itself is a much lighter flavour — it reminds me of that new Coke Life that is made with cane sugar instead of corn syrup. It doesn't taste as "thick" and leave that feeling in your mouth that our Coke does.
Baskin Robbins Chocolate Love Potion #31 The name of these is so cute. These are individually wrapped chocolates that I'm taking into work to share!
Cheese Skon My favourite thing in the bag — Skon are like crunchy Cheetos, and these are a rich cheese flavour. I really liked these and wish the bag was bigger…
DIY Candy Apple Kit I was SO bummed by this kit. Not only is it super easy, it didn't taste very good. Spheres of taffy are dipped into syrup then into sprinkles. No effort required and the taffy was kind of bland.
Re-ment Sakura Sweets Blind Box Re-ments are miniatures and they are SO adorable. This is a green tea themed sweets set and here's what I got!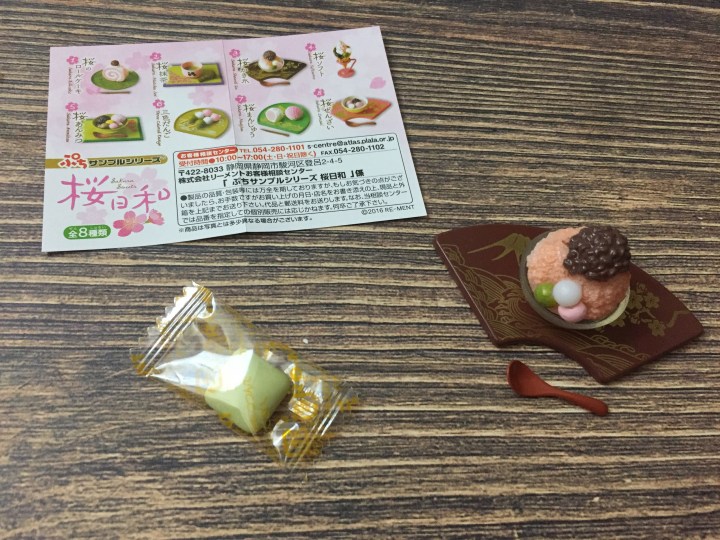 A little shaved ice in a bowl and a tiny spoon! There's a piece of apple gum as well.
I really liked the April TokyoTreat box. I think it was a great selection of items for their anniversary. My favourite items have to be the Coke, the Cheese Skon, the giant rice cracker, and the miniature kit. I really like how TokyoTreat continues to send sweet and savoury snacks and doesn't lean towards one or the other. I love bringing in my leftover treats to share with my friends at work; we have a lot of fun trying everything!
What did you guys think of this month's Tokyo Treat?
Visit Tokyo Treat to subscribe or find out more!