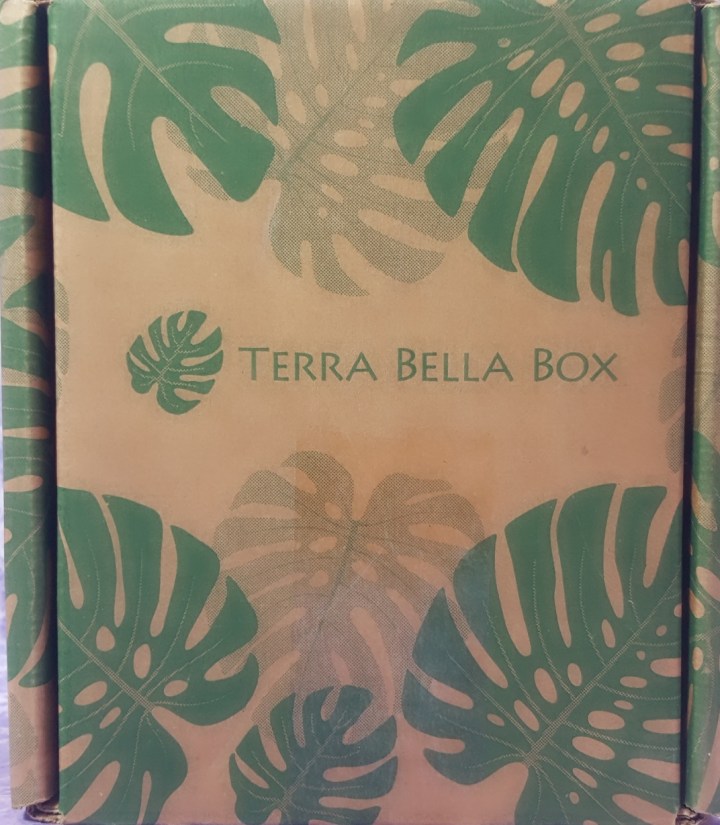 Terra Bella is a monthly subscription box of natural, artisan products for your bath and beauty routine. Each box has 3-4 products and free shipping in the U.S. This box looks earthy and natural from the outside with the leaf print all the way through the brown box and the whole color scheme.
The products are handmade, animal cruelty-free, and made in small batches by small businesses from ethically sourced ingredients. Products can include cleansers, moisturizers, masks, exfoliators, hand and nail products, hair products, bath products and such. Terra Bella was created by Kate Gray. Her goal is to fill your cabinets with every beauty product that you might need. And with that in mind, each month is filled with a wide variation of useful products.
DEAL: Save 10% on your subscription! Use coupon code HELLO10.
First look into my box and I wish I had smelloputer so that you could smell the box. It smells fantastic and really I'm just smelling it over and over again. This box always smells great but this month is especially good.
Everything in my April box. The Terra Bella Box is $32.95 a month, auto renewing. The Make Up Edit box (which is at least 3 make up only products) is $29.95. You can switch between Terra Bella or the Make Up Edit each month.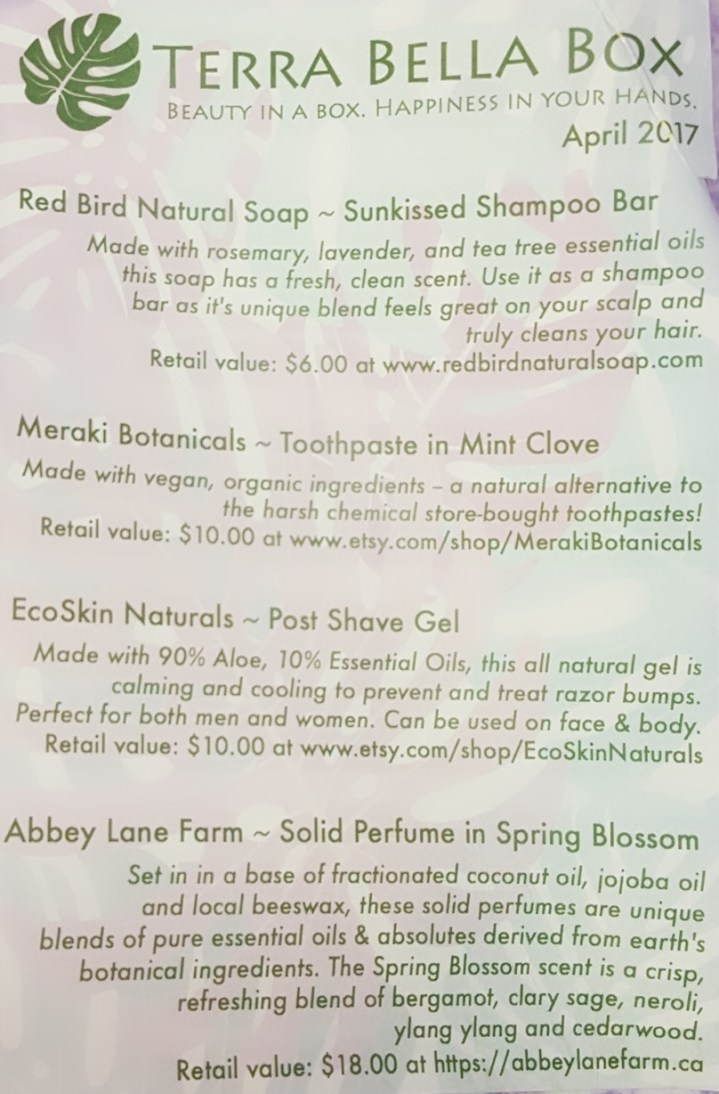 Each box comes with an info sheet that tells what is included in the box and then links to find them online when you want to order more. My card was wrapped around the side of the products this month so it got a bit wrinkled up but not a worry since its on a thicker cardstock and is still readable.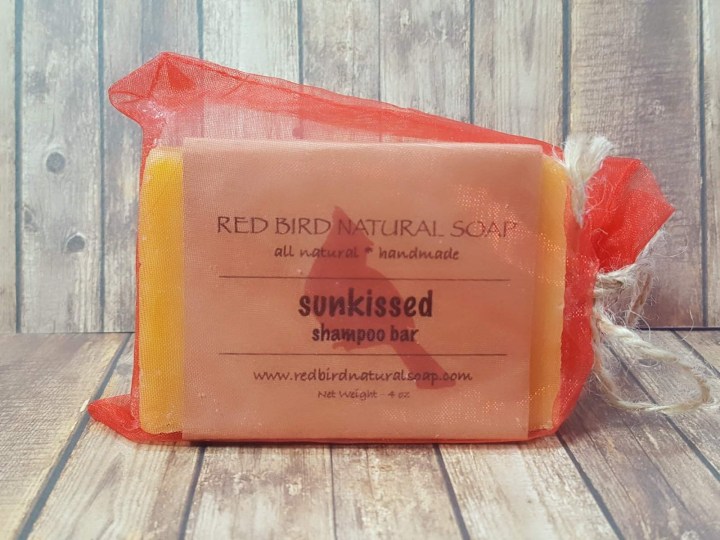 Red Bird Natural Soap Sunkissed Shampoo Bar ($6.00) – I have never used a shampoo bar before and since I don't normally use bar soap at all I'm just not sure about this one. It smells great but I'm just not sure. Has anyone else used a shampoo bar before? Let me know if I'm missing out on something great.
Mint Clove Toothpase by Meraki Botanicals ($10.00) – Another new to me item. This is a black toothpaste!  It is made with vegan and organic ingredients for a natural alternative to the harsh chemicals in store-bought toothpaste however its BLACK!  I'm just so not sure. My sister was all excited when I was telling her about it so I'll probably pass it on to her.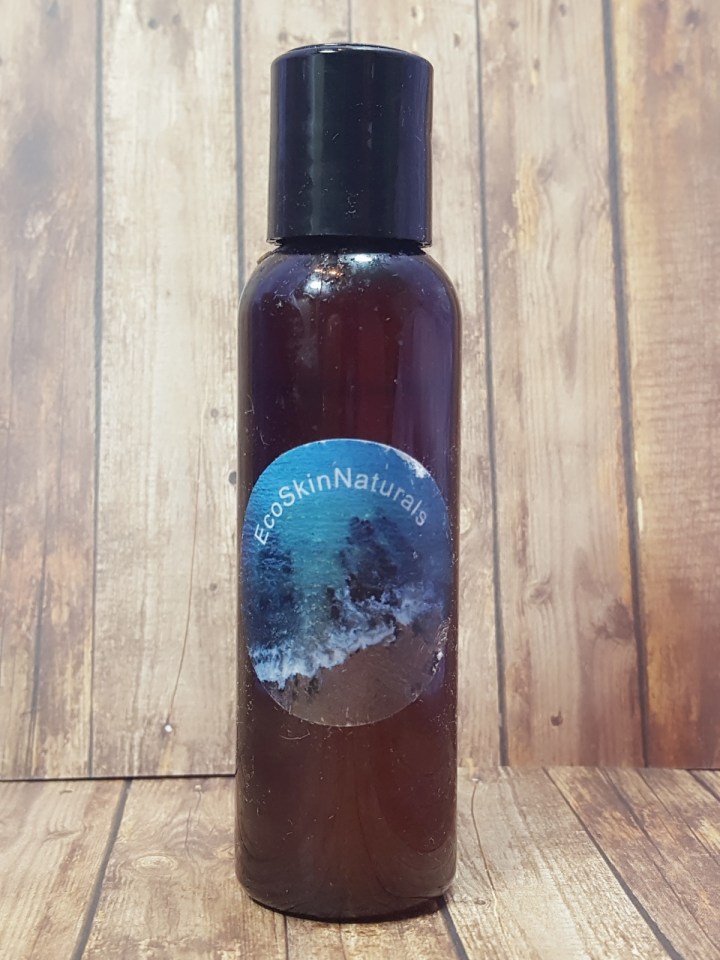 EcoSkin Naturals Post Shave Gel ($10.00) – It is getting to be that time of year where I need to shave more often then in the winter. Which is a good and back thing. I love the warmer weather but I can't stand stubble at all so I'm always shaving. I'm always looking for some gel to help with the razor bumps so I can't wait to try this one out.
Abbey Lane Farm Solid Perfume in Spring Blossom ($18.00) – This is great to travel. I am horrible with perfume and when I travel I feel like I'm always leaking liquid perfume and I've never thought of a solid. This smells great and I'm going to a it to my stash.
Another unique month from  Terra Bella Box. All of the items are new to me and I can't wait to try them out (well except the toothpaste).  As the weather gets warmer and I'm home more I'm going to be into try new and cleaner products and these will be great. I'm sure I'm missing the boat on the shampoo bar since I've never tried it so make sure to let me know if you already love them. The more I look at it the more I'm really getting into it. I can't wait to see what they send next month!
Which product was your favorite in this month's Terra Bella Box?