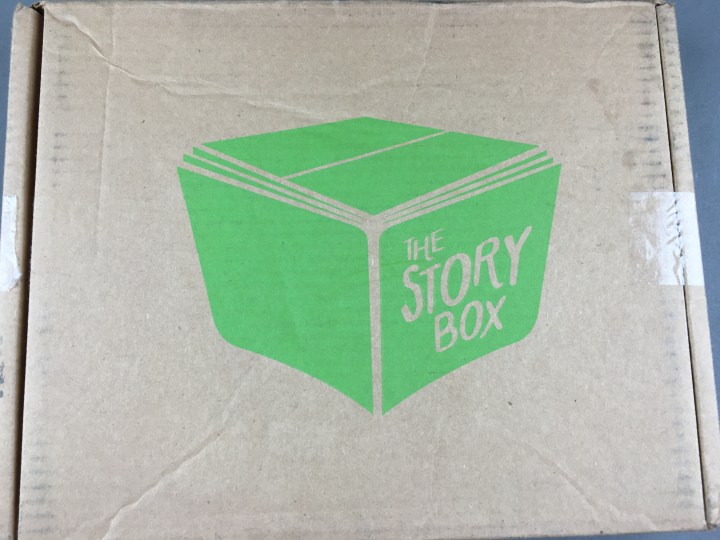 The Story Box is a subscription box that sends two children's books to your home each month. The subscription is curated by a speech language pathologist, and notes are included with each shipment that offer suggestions for extending learning at home.
There are three subscriptions available: board books for children younger than 2 1/2 ($14.99); picture books for children 2 1/2 through 6 years of age ($19.99); and a family subscription for families with one child in each age group that includes one board book and one picture book ($17.99). Since I have a toddler and a preschooler at home, I signed up for the $17.99 family subscription. Shipping is free, and there are no discounts for longer-term memberships.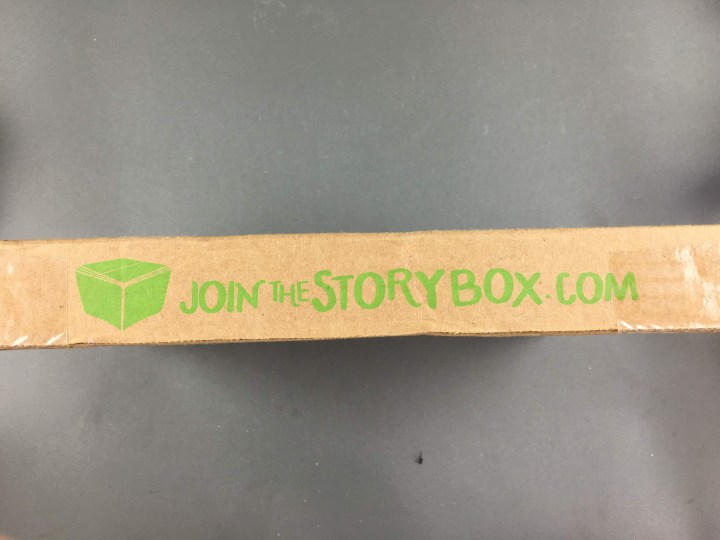 The curator of Story Box donates a portion of the proceeds of each box to purchase books and other educational materials for children with disabilities and as well as children from low-income households.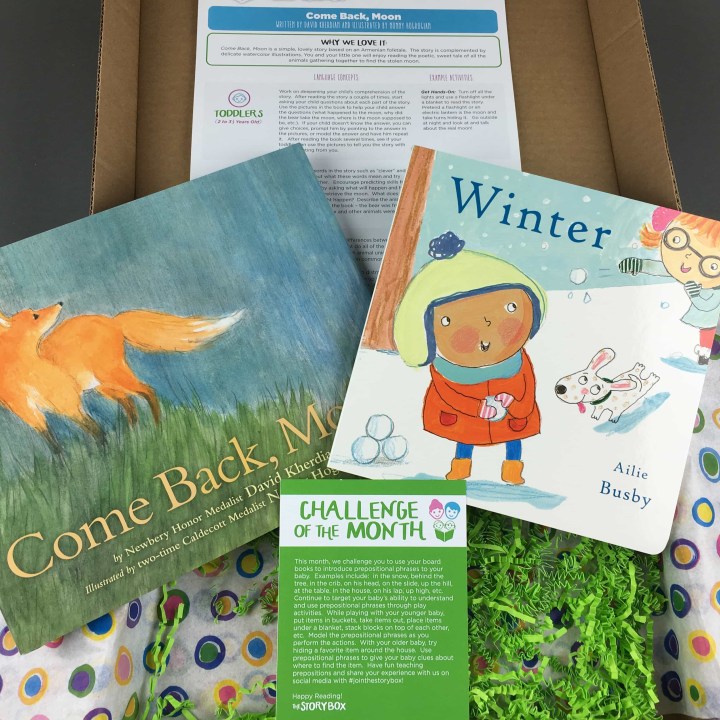 Each shipment arrives well-packaged with squiggles and tissue paper. Everything looks good!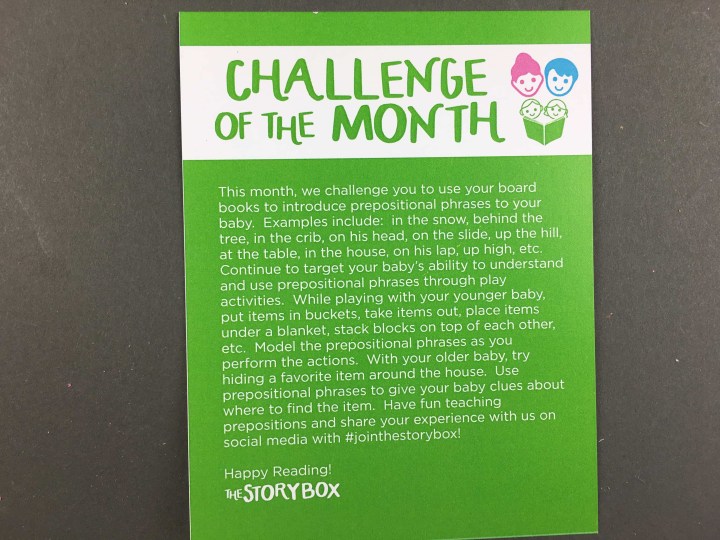 This month's challenge to parents is about introducing prepositional phrases to their children using the books.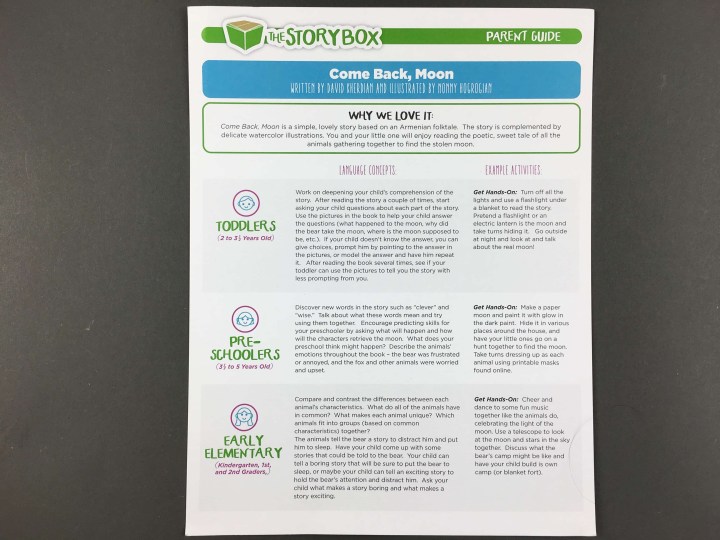 I like how The Story Box includes tips and advice on how to develop language skills in children, as well as suggested activities.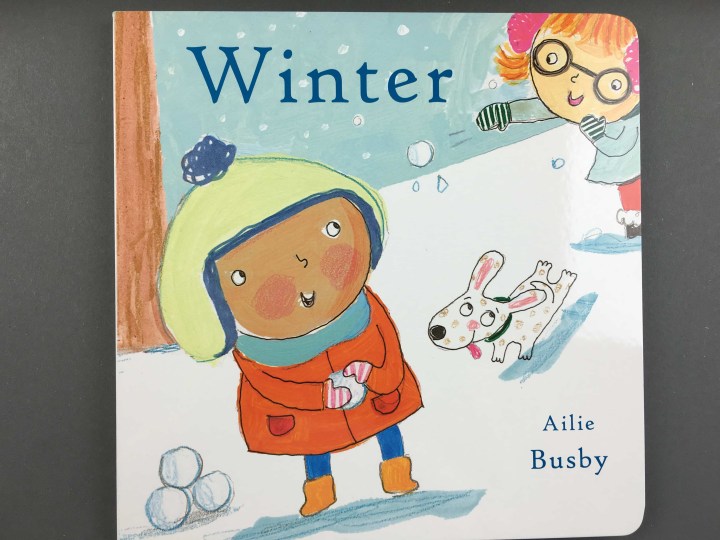 We were so happy to receive Winter by Ailie Busby ($3.79)!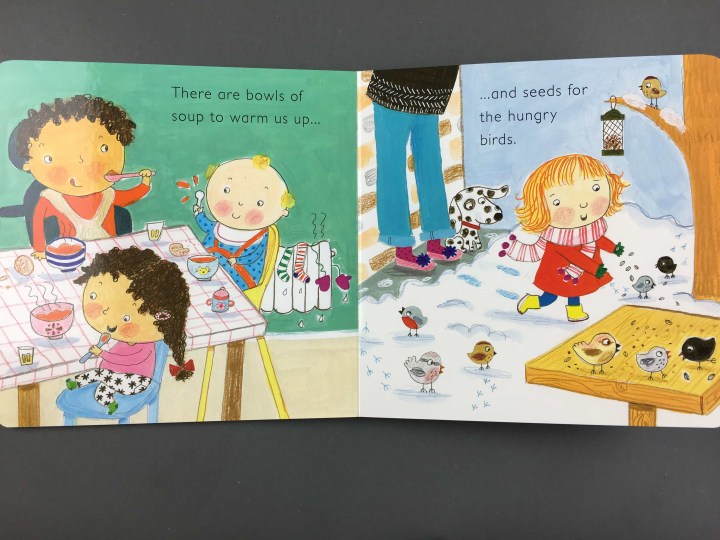 It is about discovering and exploring the uniqueness of winter. The book is sensory and detailed – something that can spark imagination even long after the snowfall is over.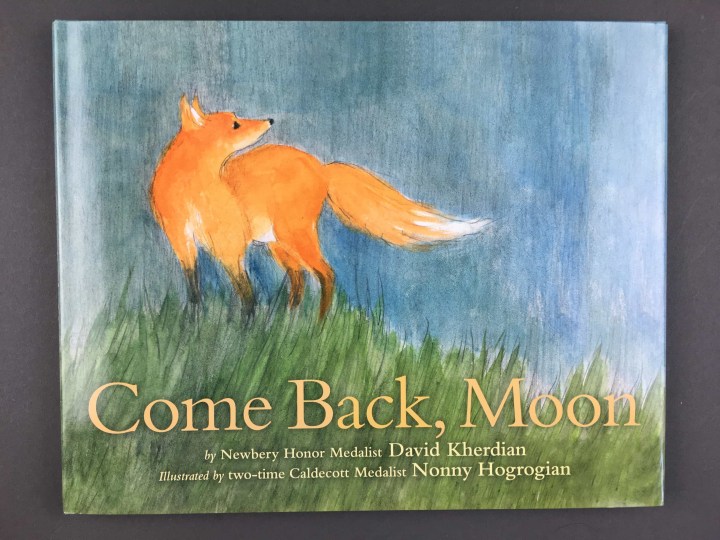 "Come Back, Moon" by David Kherdian ($7.02) was a hit too.
The kids love animals and stories like this make them even excited about reading time! The watercolor-and-pencil illustrations were wonderful and the storytelling was simple yet fun. We all agreed that the ending to the story was great because it was inclusive and positive.
What a fun month for The Story Box! Both books were awesome and got everyone hooked. As always, we appreciated the included ideas for supporting literacy. This subscription would be great for kids who are just starting to discover the wonders of language and reading!