Sew Surprised is a subscription box designed to guide and educate the novice sewer. The first box sets you up to sew with everything you need to begin the learning process. You provide the sewing machine and they send you everything else that you need to get started sewing!!! Subsequent boxes will include what you need to complete a project which teaches a new skill. Each month that you subscribe will bring a slightly more complex project.
We received the third box in the series for review.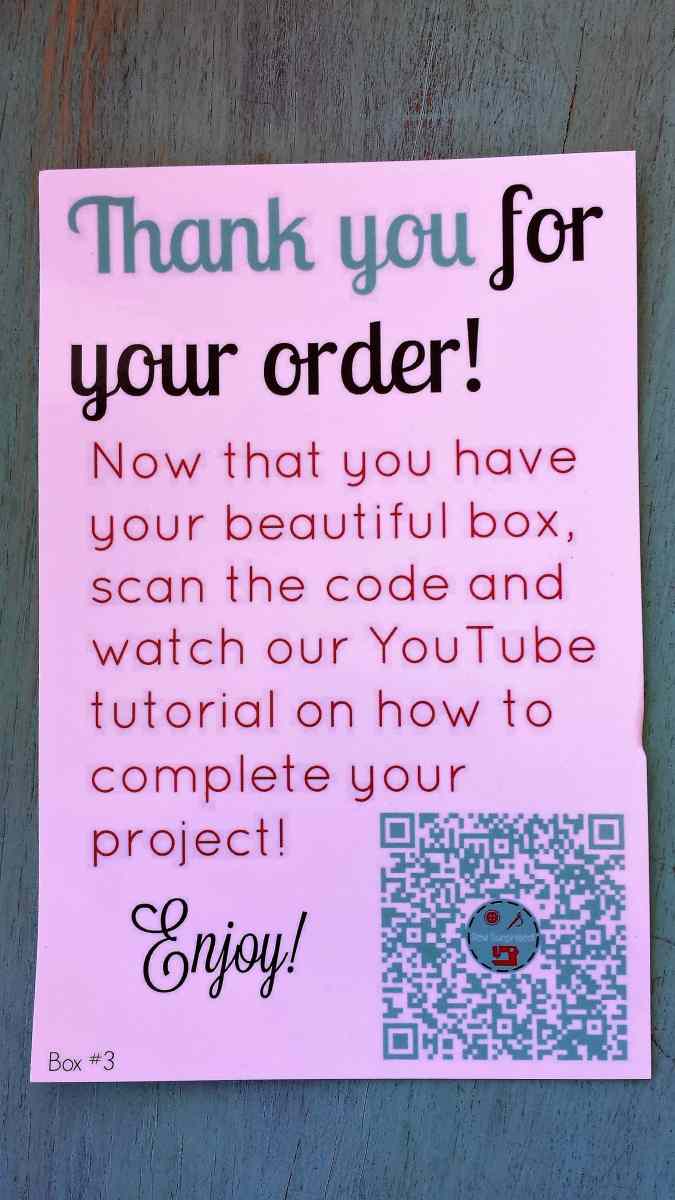 The postcard welcoming us to the box had a QR code on it for a YouTube video on how to use your sewing kit.
DEAL: Get free shipping on your first box! Use coupon code HELLOFREESHIP.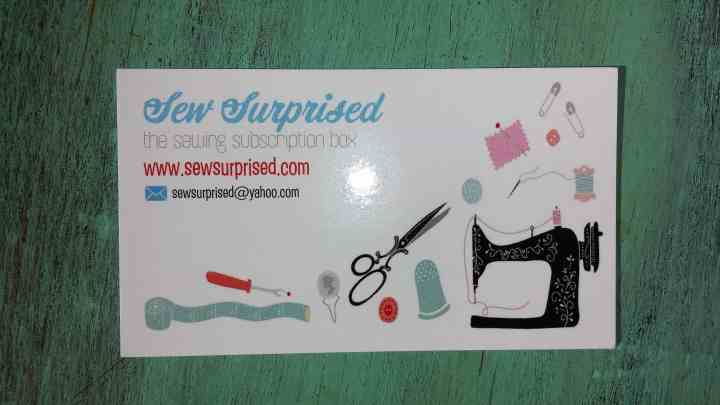 The Sew Surprised subscription box comes in three options, boy, girl, or teen/adult. The subscription is priced at $25 when you subscribe month to month and drops from there when you prepay to as low as $22 a month when you choose to prepay for one year. I was surprised by the very reasonable price of this box considering everything in it!
The back of their business card invites you to find out more about them on social media.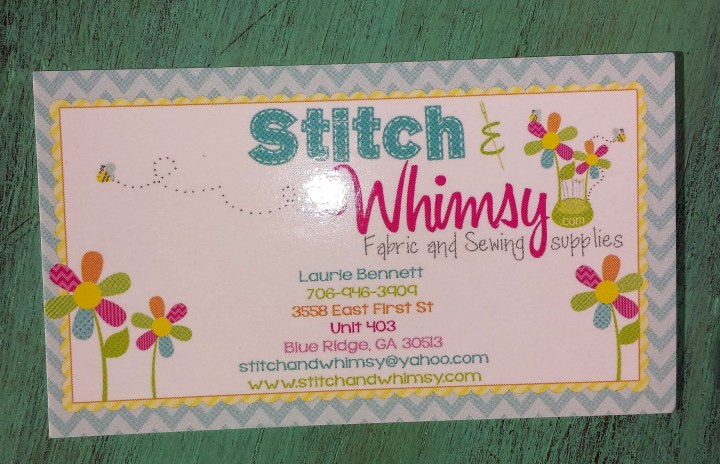 The Sew Surprised box is curated by Stitch & Whimsy Fabric and Sewing Supplies out of Blue Ridge, GA.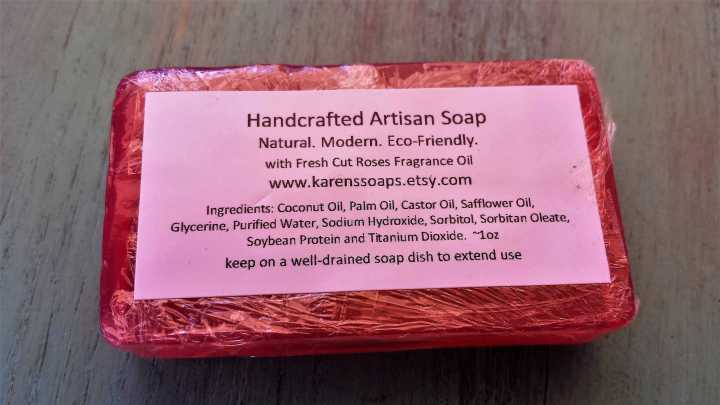 This cute little bar of handmade artisan soap was in the box as a thank you for ordering.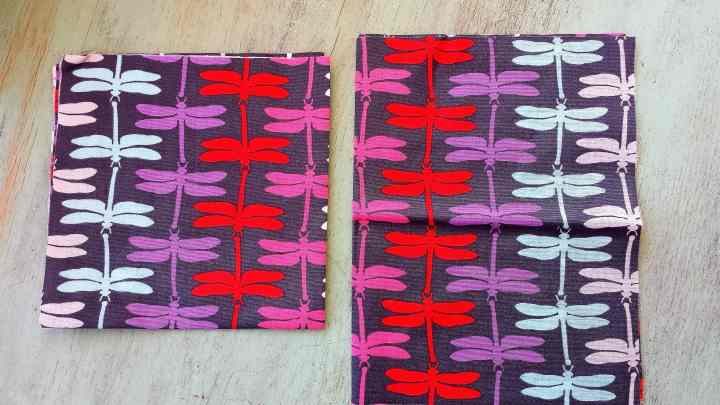 This month's box featured a pillow kit for you to make. The fabric was a cute dragon-fly print and came pre-cut and ready to sew into your pillow.
This handy Point Turner & Seam Creaser from Dritz was in the box. This little tool worked great for a quick seam crease when you didn't want to wait for the iron to warm up.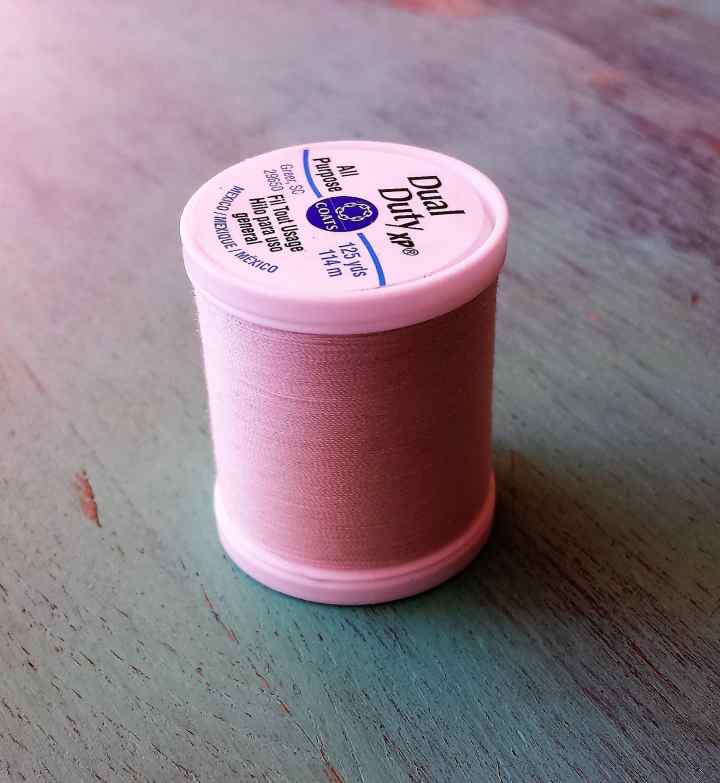 This spool of thread from Coats in a cream color was in the box to complete your project with. (If you received their initial box in the series you have everything else that you could possibly need to sew up a storm! Check out the review for it here.)
They included a 12″x 12″ pillow form to fill out your pillow.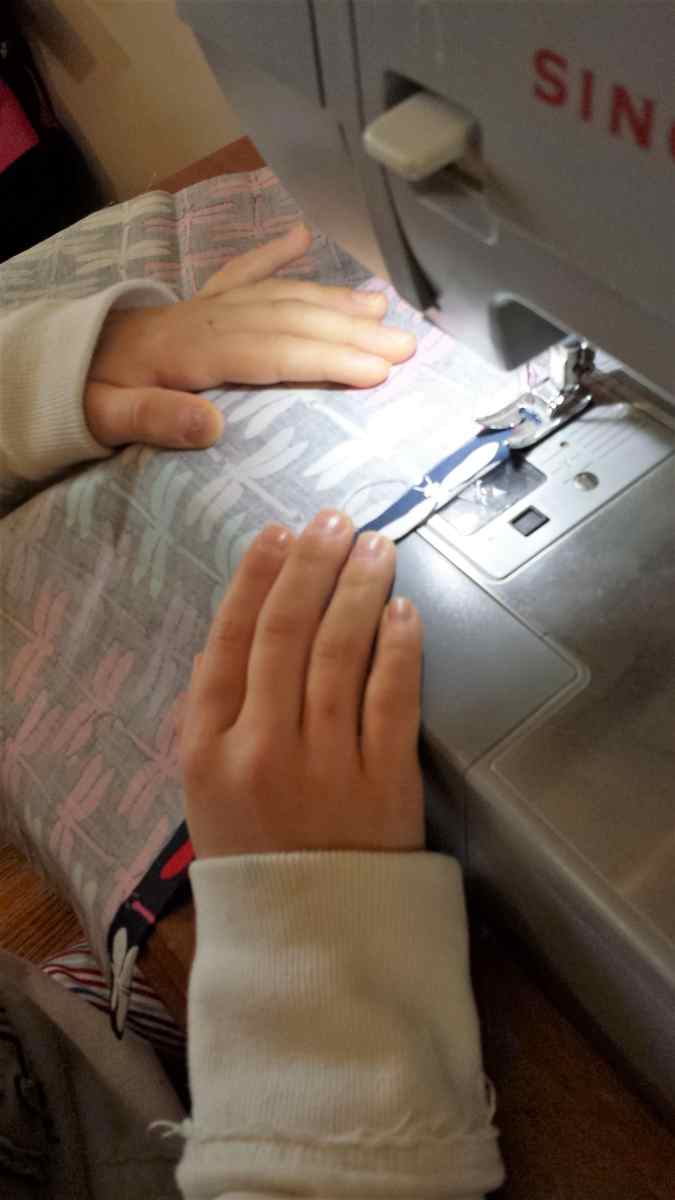 One of my daughters sewed up the pillow. She was so excited to make her own pillow! The project was perfect for her. The fact that the fabric was already cut was great so that she didn't have to try to cut with "big" scissors and try to keep lines straight. And, all the sewing lines where straight with no complicated additions.
She was so proud of herself! She carries it around with her everywhere!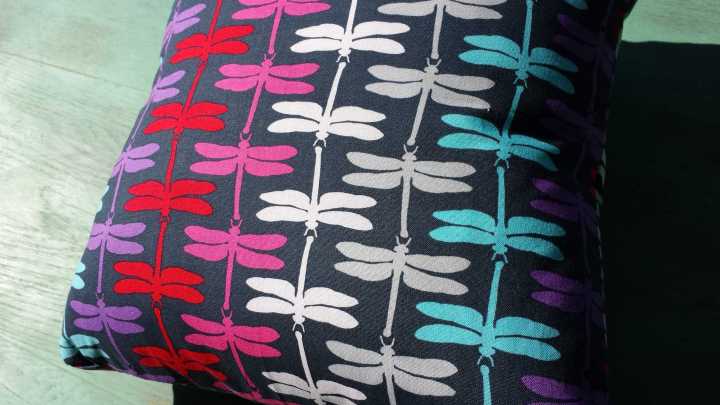 Sew Surprised is a great way to learn to sew! Their initial box was overflowing with all the essentials that you needed to start sewing and this box was the perfect beginner's project. It was easy to follow the online instructions and the project turned out beautifully which helped to build much-needed confidence in the novice sewer.  I am loving this subscription box!