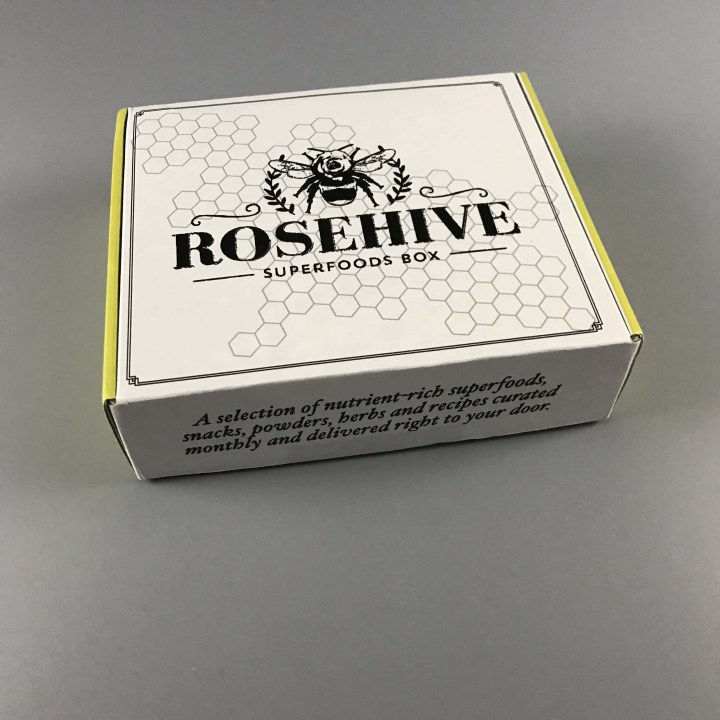 Rosehive Superfoods Box is a monthly snack box. Every box comes with 1 Superfood Snack (think Cacao Covered Goji Berries), 1 Superfood Drink (think Kombucha), 1 Herb (to start building your own at home apothecary & learn how to make elixirs, tonics, herbal lattes), 1 Superfood Powder (think Chlorella), 1 Cooking Ingredient (think Black Bean Pasta), and a recipe card to cook with these superfoods at home. This subscription's goal is to open your world to unique staples that come from the earth in healthy and sustainable ways.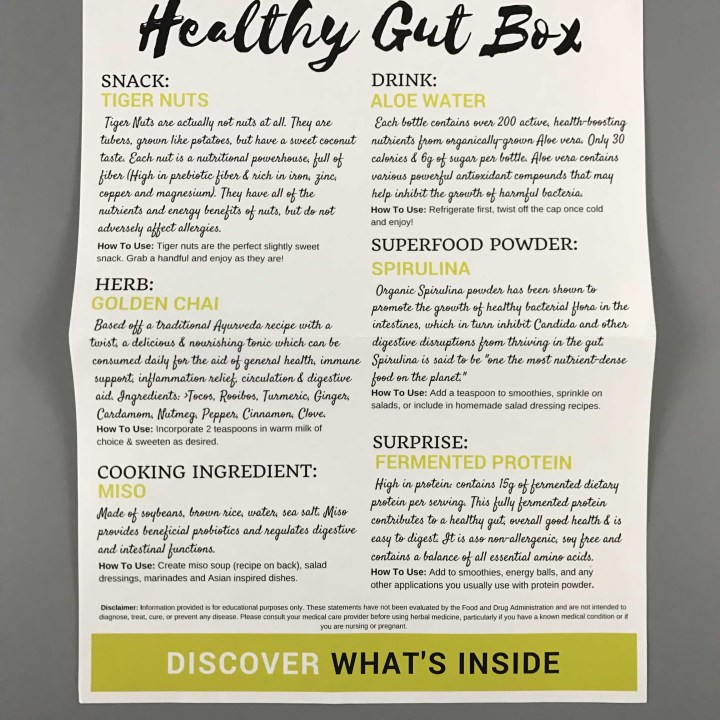 This month's theme is Healthy Gut Box.
DEAL:
  Get 10% off Rosehive Superfoods Box! Use coupon code 
HOLA10
.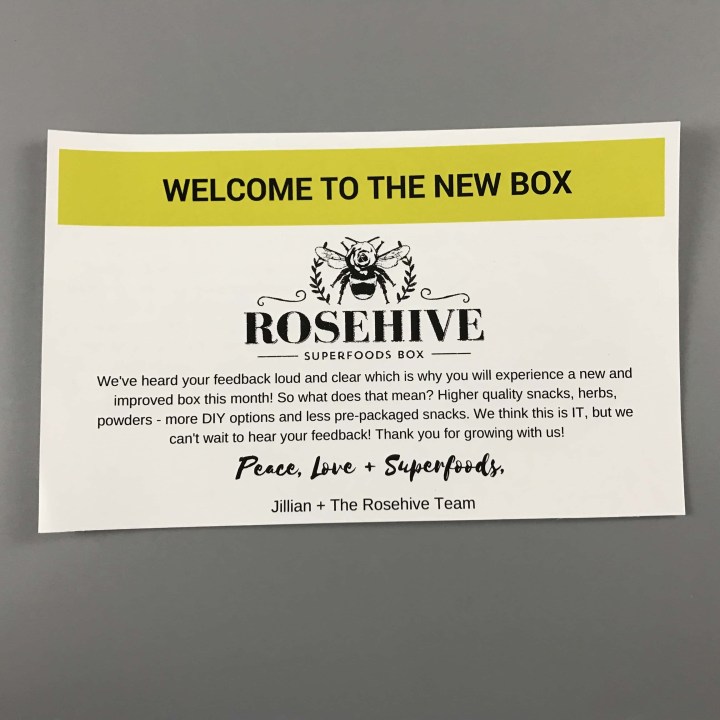 A nice letter explaining the new box and asking for continued feedback on this subscription. Sounds like they are really looking to make a great box that stands out, so please call out the good and the not so good so we can continue to get wonderful products to make our lives that much better.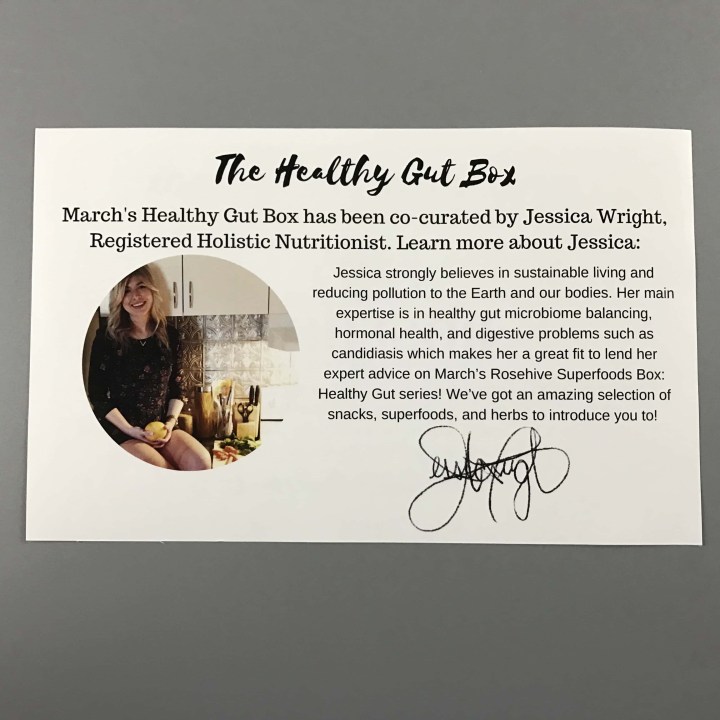 This month, Rosehive teamed up with co-curator Jessica Wright. She's a registered holistic nutritionist that believes in sustainable living and reducing pollution to the Earth and our bodies.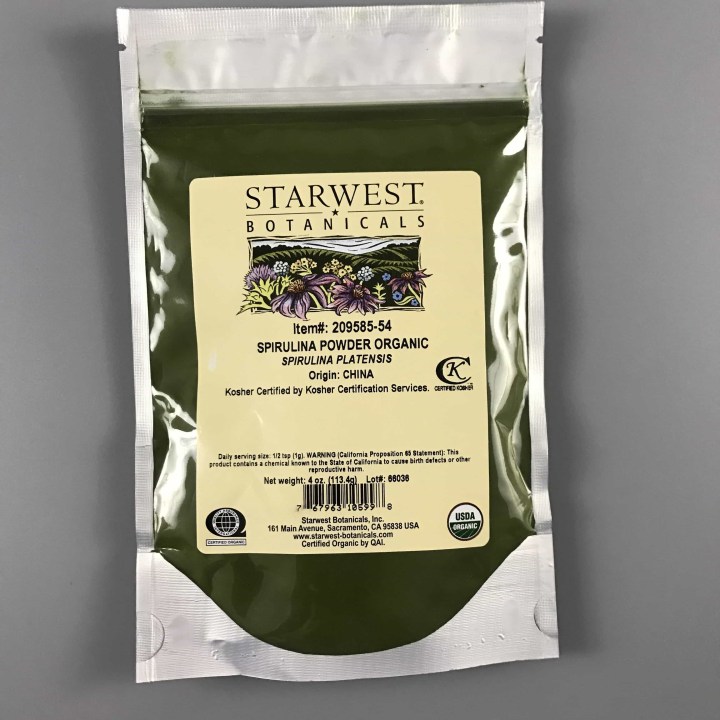 Starwest Botanicals Spirulina Powder. Spirulina is said to be one of the most nutrient-dense foods on the planet. Add a teaspoon to smoothies, homemade salad dressings, or sprinkle on salads. If you are pregnant or trying, read the warning about birth defects or other reproductive harm.
Tiger Nuts. These have a sweet coconut taste but are very chewy and dry. They have all the nutrients and energy benefits of nuts without the adverse allergies. I'd definitely keep them in my bag for a quick pick me up.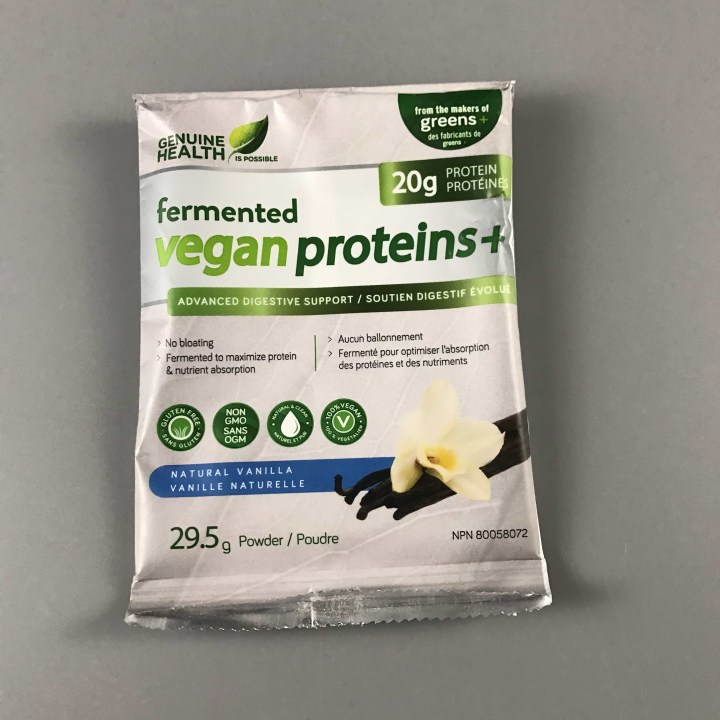 Genuine Health Fermented Vegan Protein. This is packed with 20 grams of protein and no GMO's. I added it to a fruit smoothie and it gave me  punch of protein with  nice amount of vanilla flavor. I'd love to use this in protein balls too.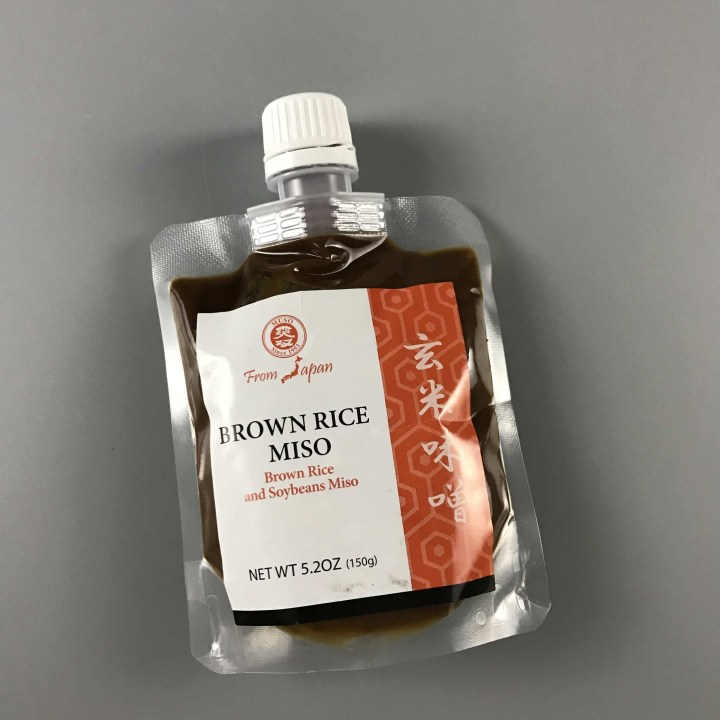 Brown Rice Miso. Can be used to create Miso soup (recipe included), salad dressings, marinades and Asian-inspired dishes. I love that just a little bit of this paste will go a long way, just wish I liked Miso soup.
Return to the Roots Golden Chai Powder. This easy to use chai powder is delicious. I added it to my favorite lactose free milk for a warm, nourishing treat. It's gentle enough to consume daily to boost general health and immune support.
Alone Water in Coconut-Lime. I have never been a fan of aloe water but thought I'd give it another try… still not a fan and I was sad because it smells so wonderful. The coconut lime flavor wasn't enough to mask the aloe taste for me an added a lot of ice. I was really looking forward to like it too, with only 30 calories and 6 grams of sugar it could have been my new go to drink.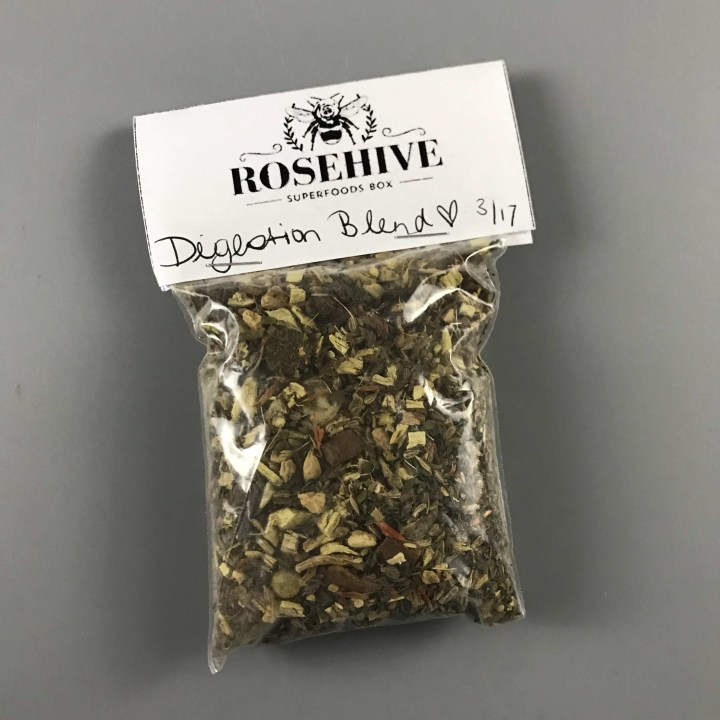 Rosehive Digestion Blend Tea. This infusion of licorice root, anise seed, dried pinapple, and others made for a nice strong cup of tea. It was sweet enough that no sugar was needed and I can't wait to steep it for an hour to get a stronger infusion. This might have been my favorite item in this box.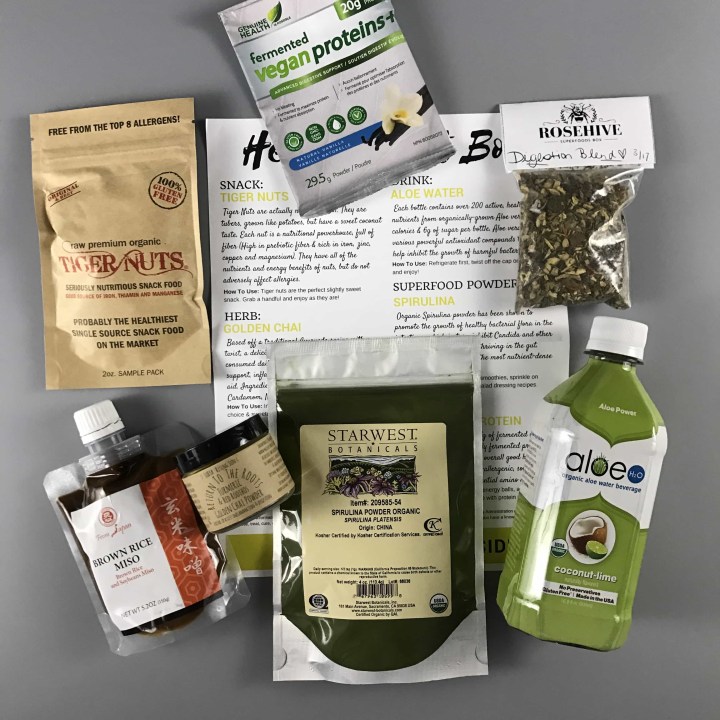 Rosehive Superfoods Box is very neat. I like that there are suggestions on how to use the products as well as well-researched reasons to add each item to your healthy lifestyle. I was super happy to see that there isn't any filler paper and the packaging used is either recyclable or very compact. Having a subscription box that is all about teaching me to be kinder to the Earth and my body is awesome! They have done the hard work for me, all I have to do is choose the items I like best and find ways to incorporate them into my daily life.
Visit Rosehive Superfoods Box to subscribe or find out more!