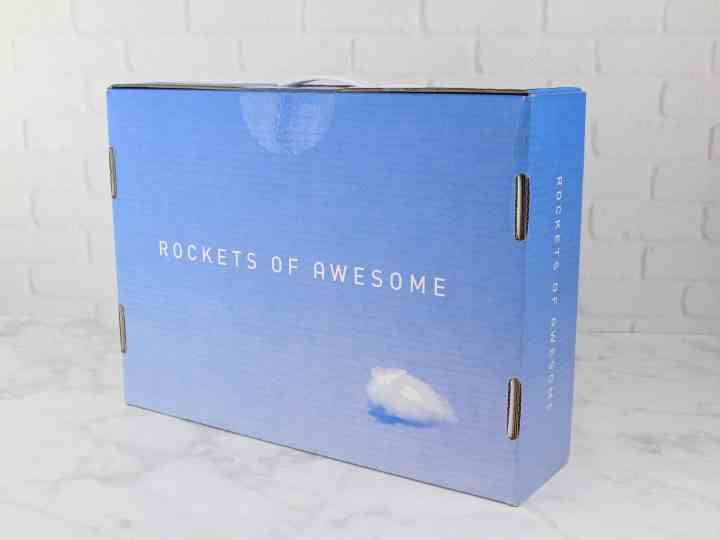 Rockets of Awesome is a quarterly clothing and accessories personal styling subscription box for kids. Each season, you'll get a box filled with high-quality, stylish and comfy clothes. There's no styling fee – just pay for what you'd like to keep and return the rest. Free shipping, both ways.trf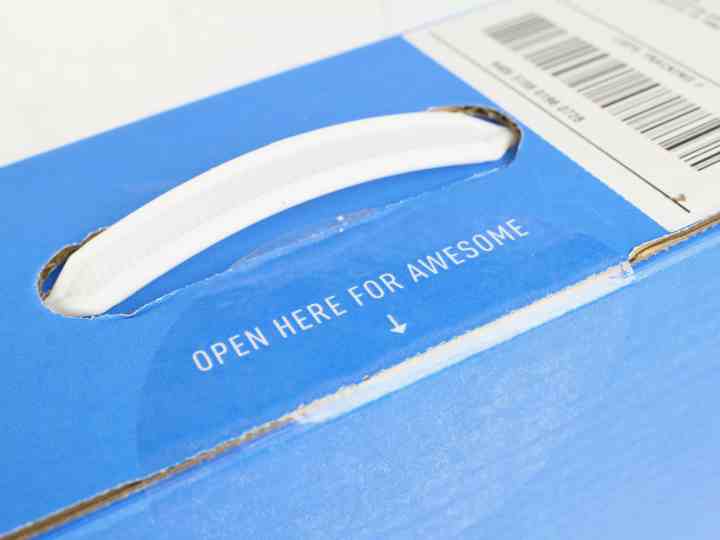 Boxes are available for both boys and girls. In every box you'll get 8-12 pieces, all from the Rockets of Awesome brand.
When you sign up you'll answer a quick and easy quiz to help set your style preferences for your child.
The box is filled with awesome clothes to the brim!
The information sheet with the item list and retail price is folded inside a bi-fold booklet. The sheet also comes with a set of instructions on how to return your item(s). Shipping is free both ways!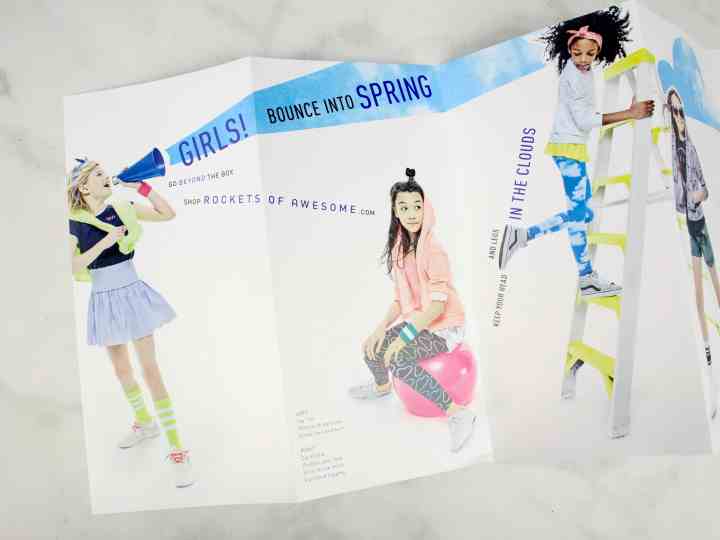 A look at even more styles available this season.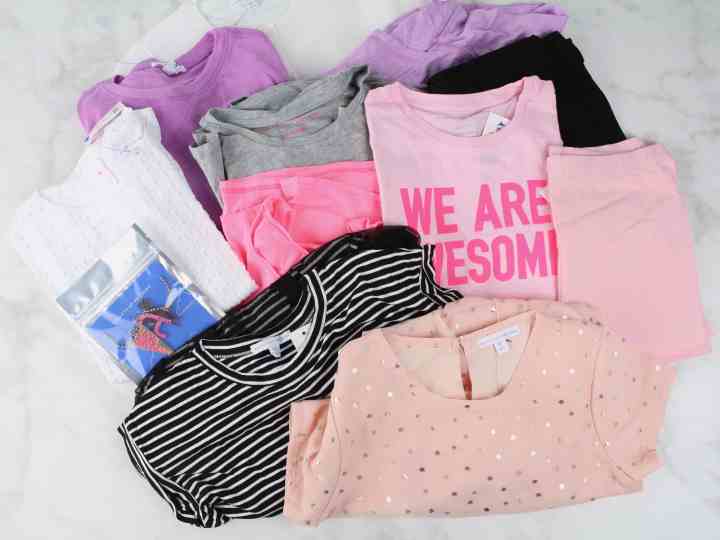 Everything in my Spring 2017 Rockets of Awesome Girls box!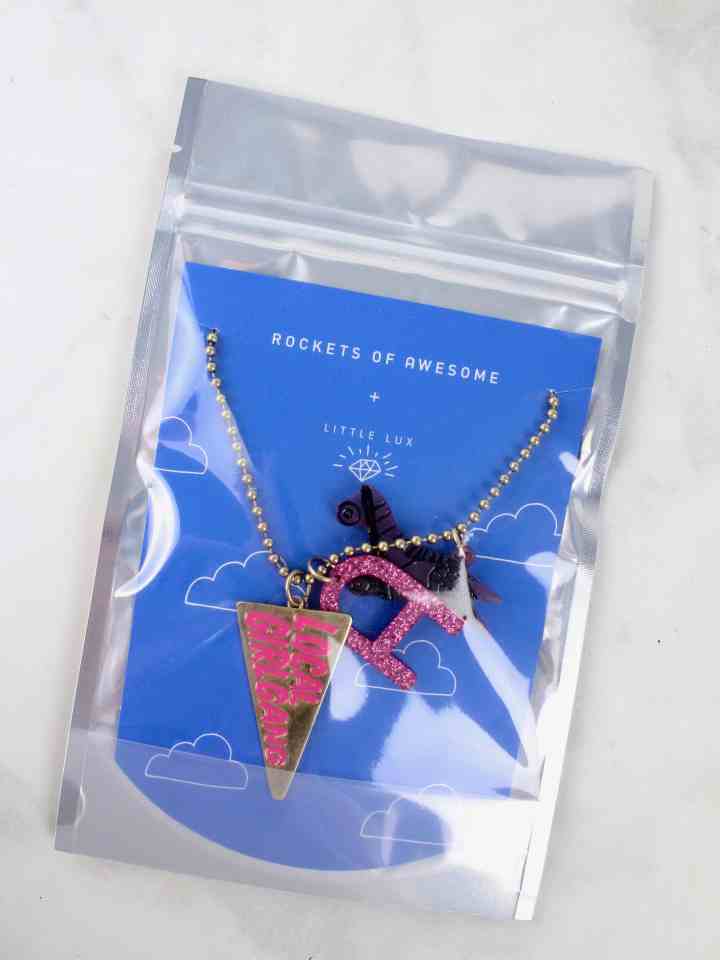 Roller Girl Necklace ($15)
This was an auto must have for my daughter – her. Some starts with an A.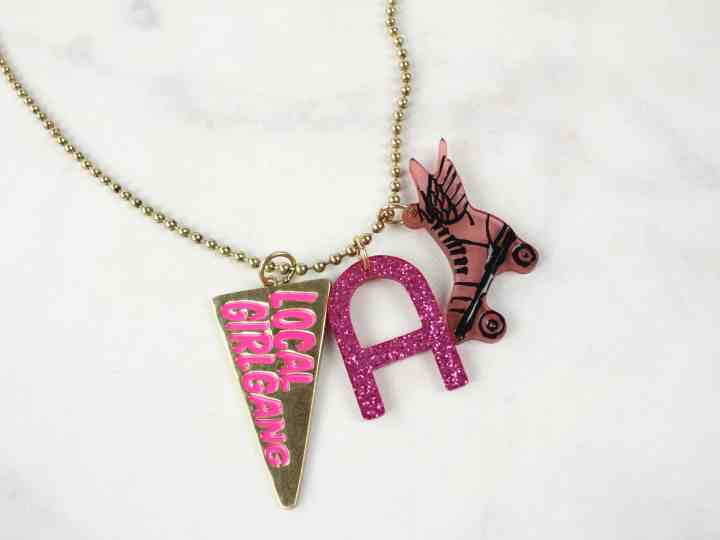 As far as I can tell from instagram the A was for Awesome and not personalized so this worked out well for us, but not for everyone. She wears this necklace all the time.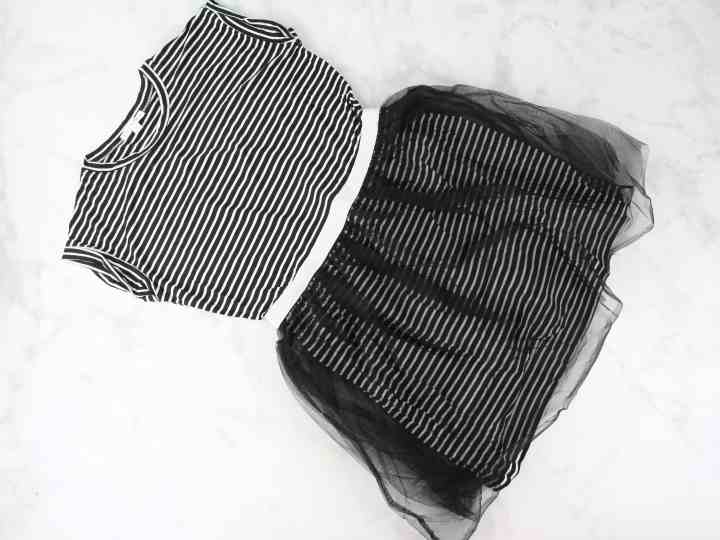 Stripe Tulle Dress ($34)
This stripey dress featured a flouncey tulle skirt overlay.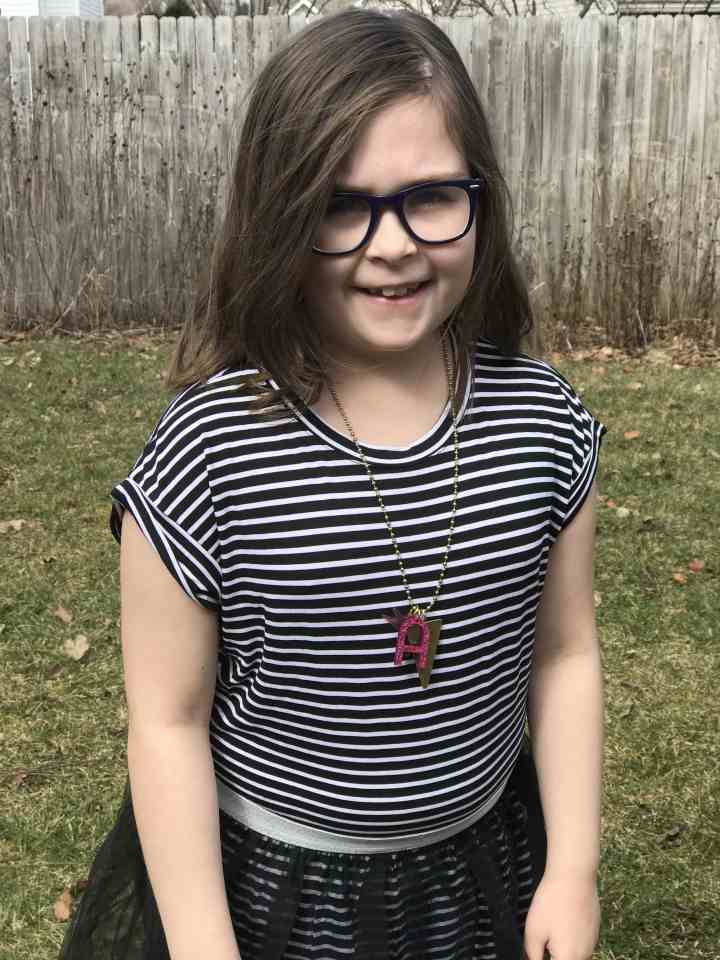 Edgy and fashion forward but not a good choice for my girl's body type.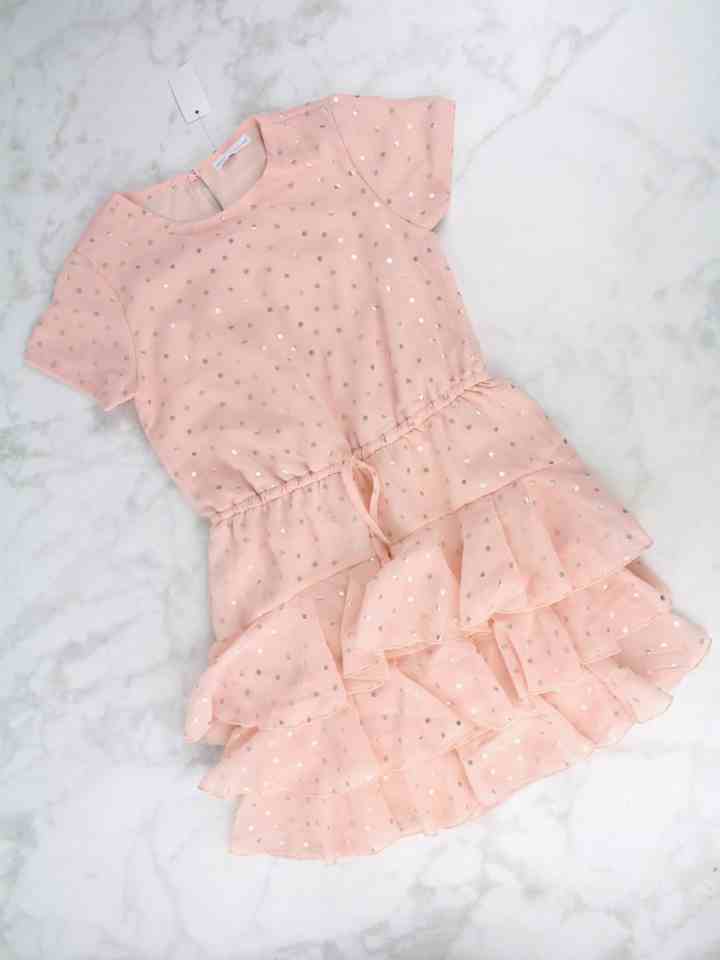 Dot Twirl Dress ($36)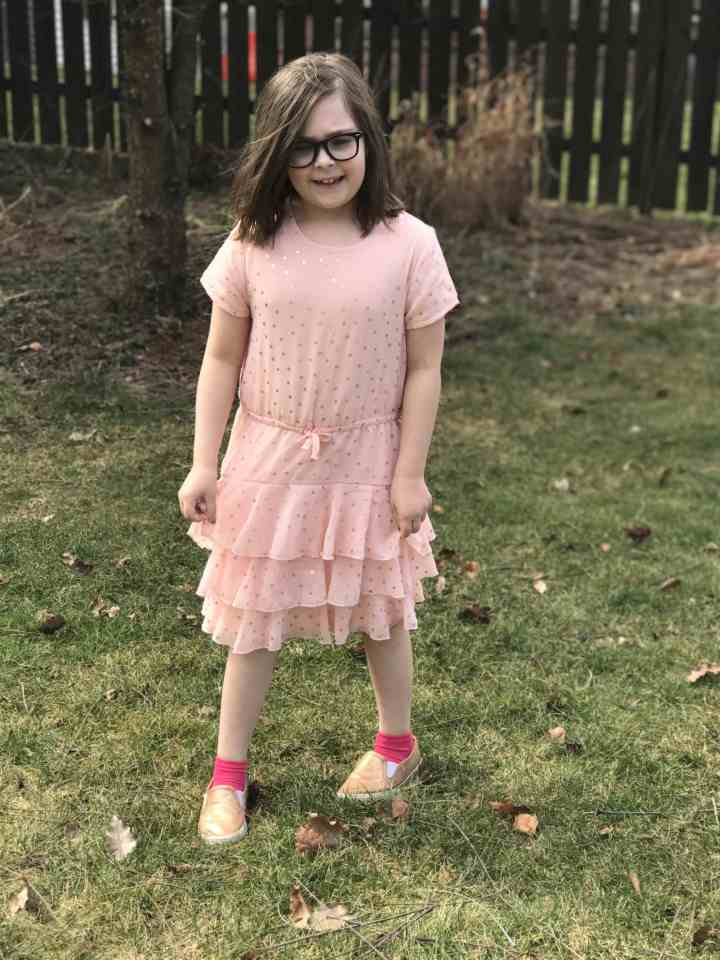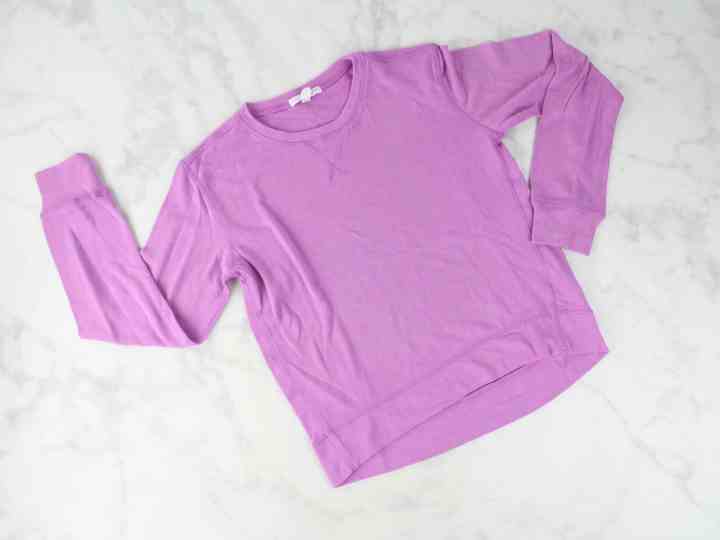 Comfy Crew Sweater ($26)  This pretty orchid color takes a basic sweater and turns it into a must have!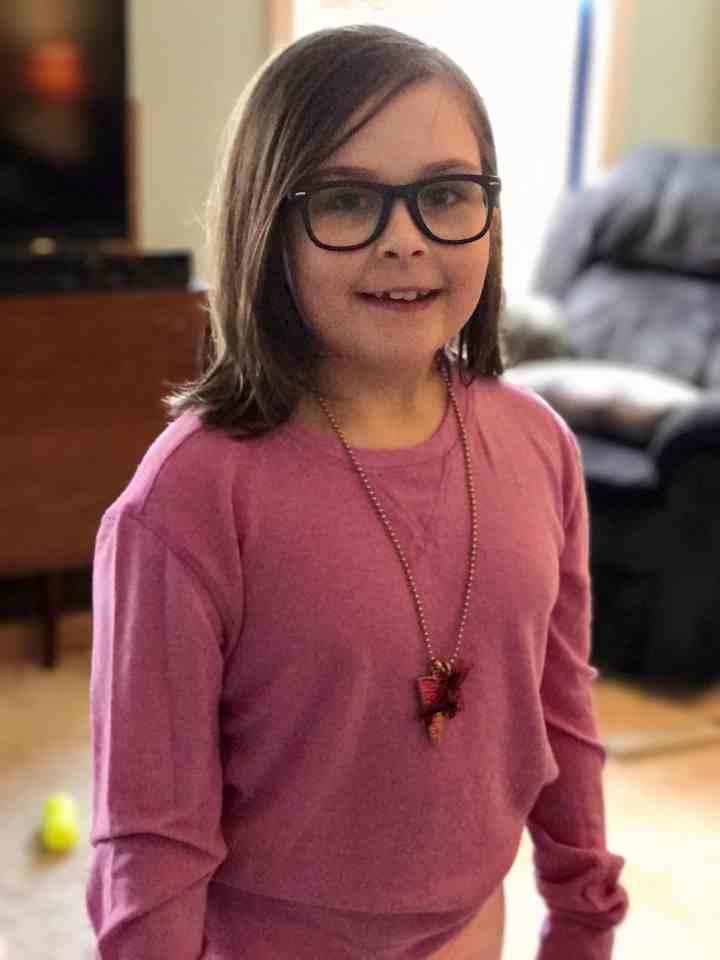 Soft and warm and fuzzy! This Spring box arrived in February so it was a well timed piece.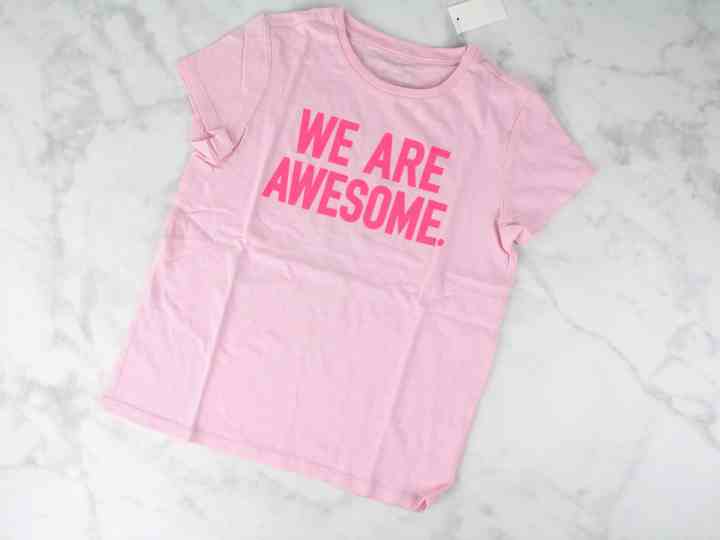 Awesome Tee ($18)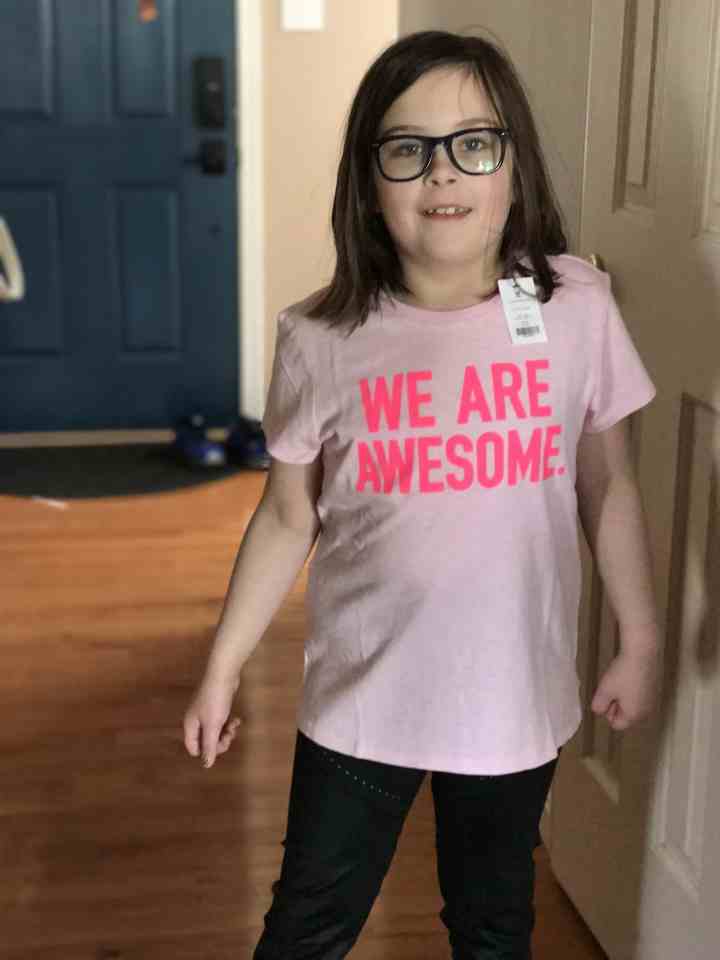 Rockets of Awesome just updated their style profile to ask about words on shirts. We generally like them but they can now be excluded.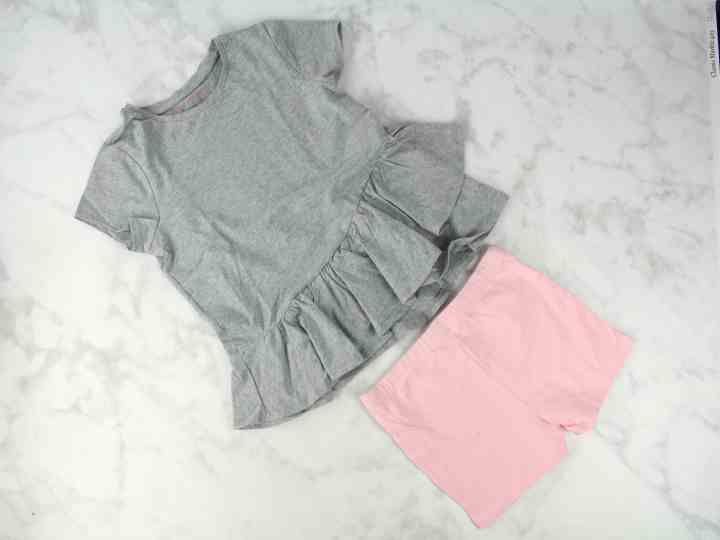 Slant Ruffle-Hem Top ($22) I love how this was a different twist on a basic tee! Edgy and girly at the same time!
Tumble Short ($10) We are always needing more playground shorts! This pair is cute and pink!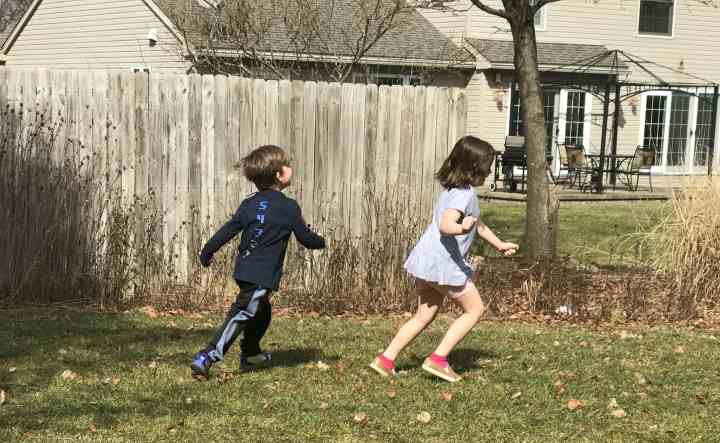 So much squealing! The clothes are perfect for active kids. My son is wearing clothes from his Rockets of Awesome box too.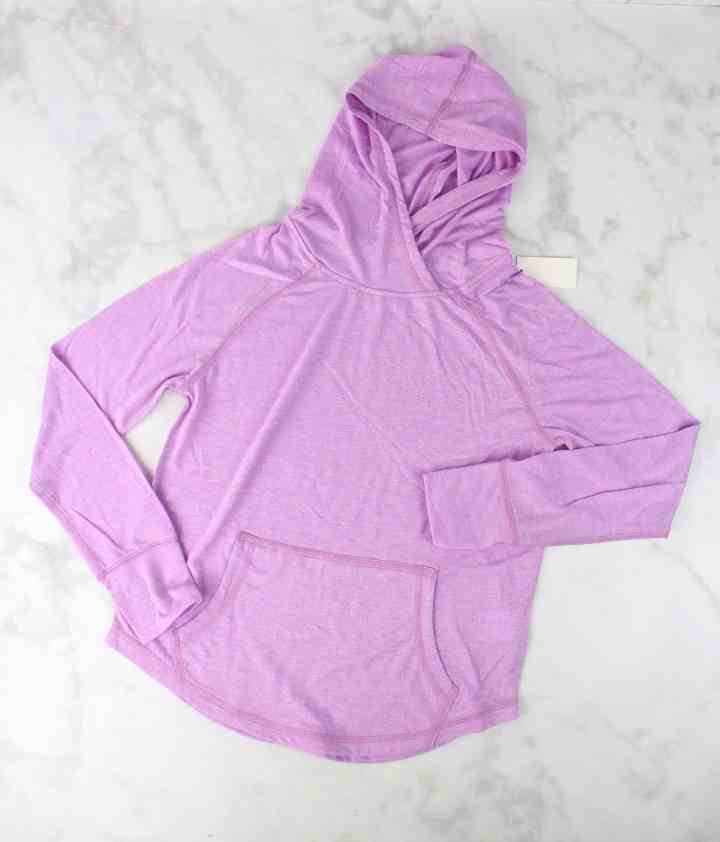 Active Hoodie ($24)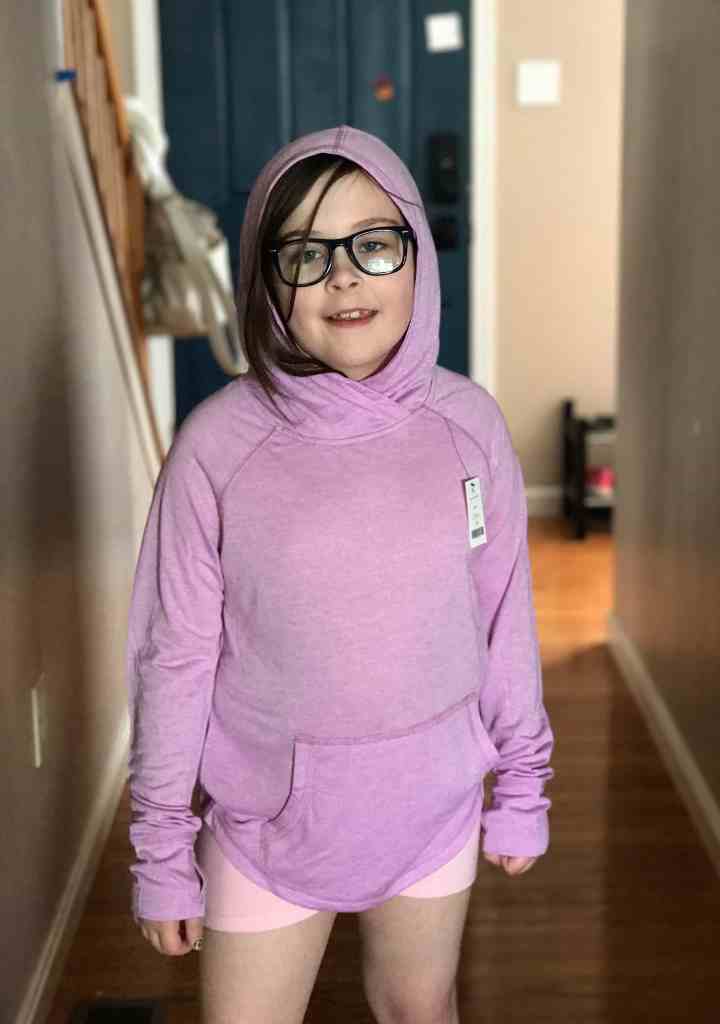 Styled for activity, this hoodie has a great crossover stay put design for the hood plus thumbholes and a kangaroo pocket! We are in love with this orchid color!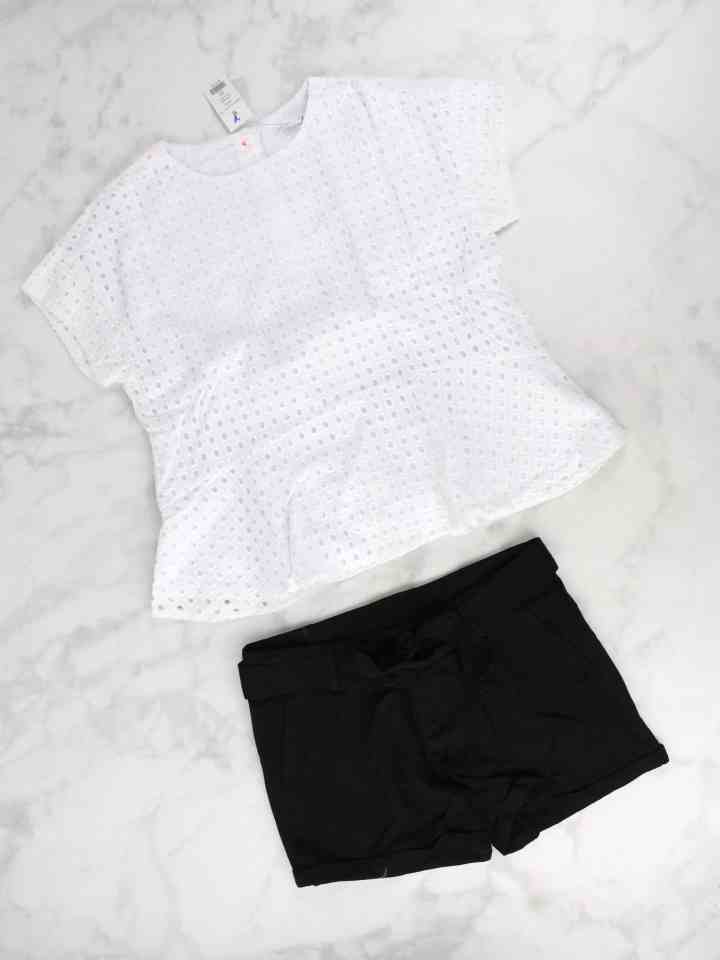 Eyelet Flounce Top ($24) There's usually a bit of dressy wear in these boxes and I guess for spring  it was this flouncey eyelet top. We liked the cut but we don't do white. Good news – Rockets of Awesome style profile now accommodates more color preferences.
Tie Waist Short ($22) These shorts fasten with a clasp and have a decorative tie. They didn't work for my daughter – too small! They were cute but probably the tie accent would have been lost anyways since she doesn't tuck shirts in.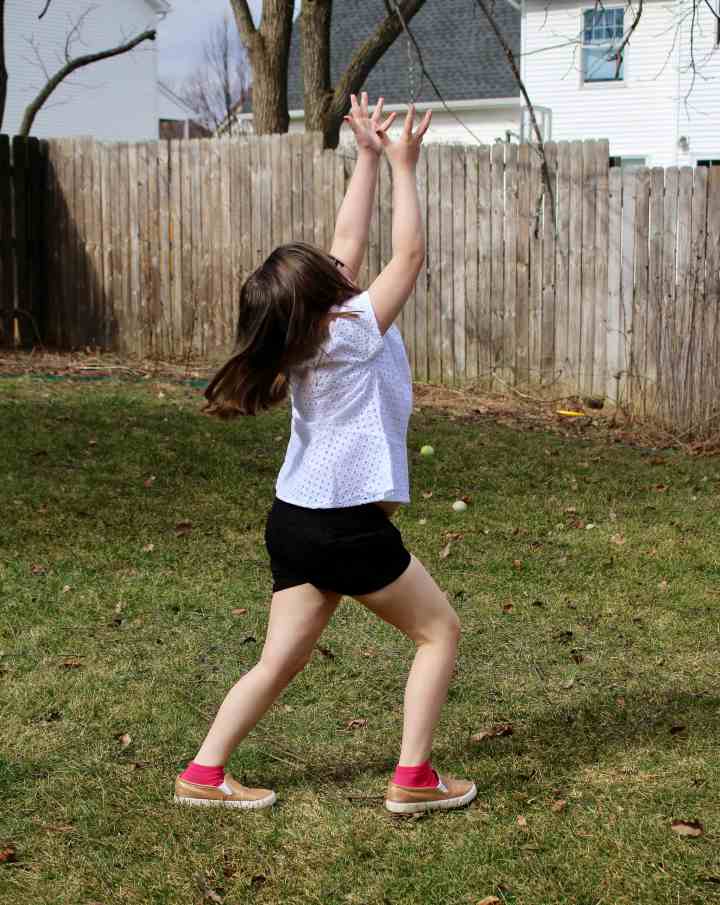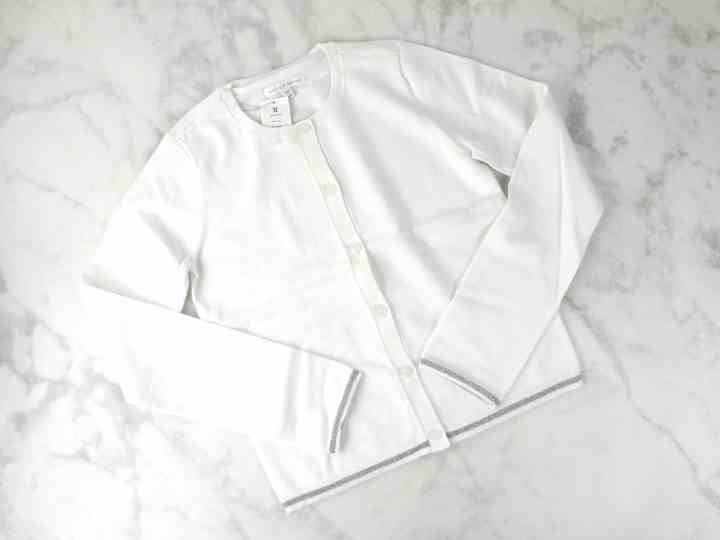 White Cardigan ($26) This cardigan is super traditional but edged with fun silver thread.
Swing Tank ($14) Just a basic tank, but my daughter's favorite color!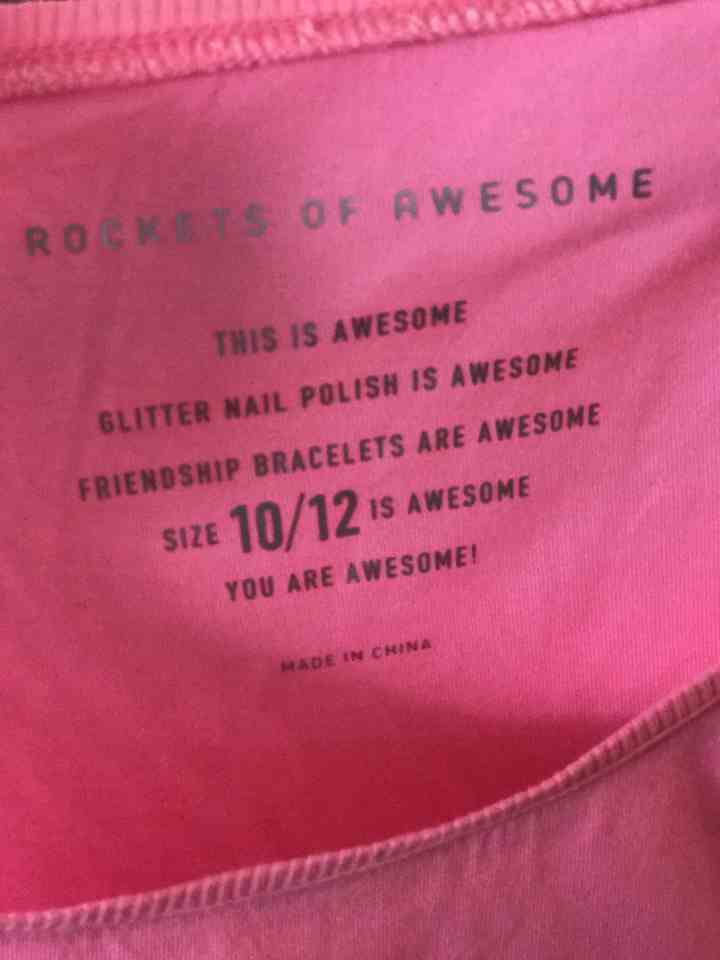 I love that this top told her that she is awesome and her size is awesome. LOVE.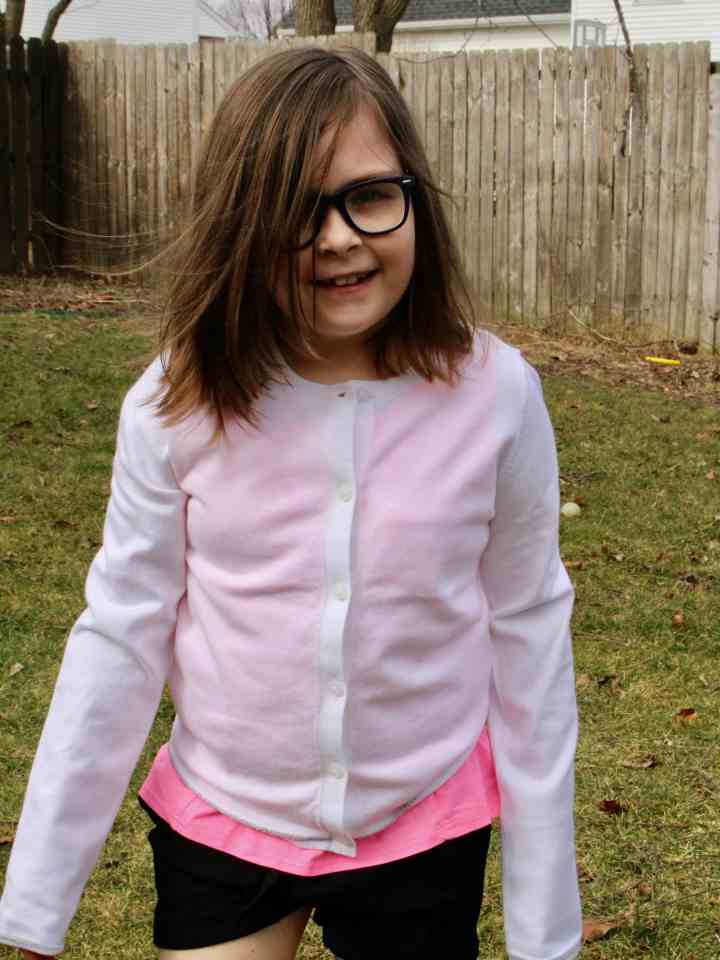 I don't know about this styling choice, but she is awesome – you do you sweetheart!
I think we got one of everything in this box! I actually really appreciated that there was something for all spring occasions and that we could keep what we wanted and send the rest back. Some of the items really missed the mark for us but I do think that the new ability to exclude white from our boxes will dramatically increase the number of items that I will be forced by my budding fashionista to purchase.
Based on the purchases from our last few boxes I can also say that the clothing is impressively sturdy. We love that it's made to last and holds up well in the wash too. My daughter likes the colors and the sort of basic girliness of the clothes seems to mix and match well with the rest of her closet!