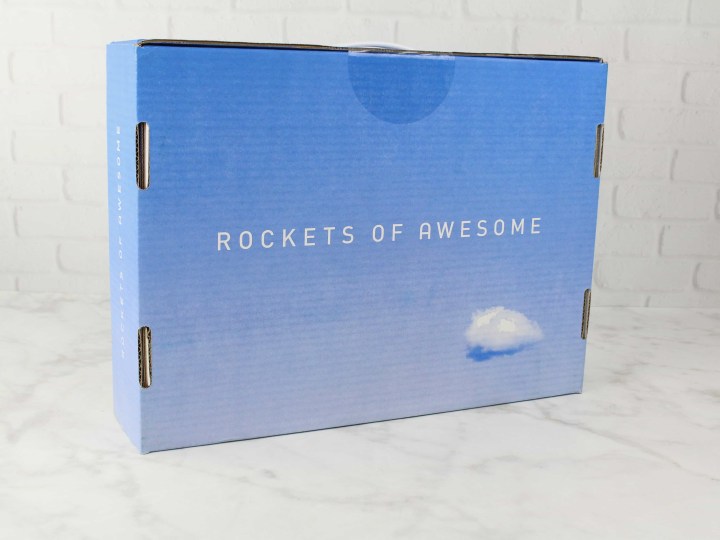 Rockets of Awesome is a quarterly clothing and accessories personal styling subscription box for kids. Each season, you'll get a box filled with high-quality, stylish and comfy clothes. There's no styling fee – just pay for what you'd like to keep and return the rest.
Boxes are available for both boys and girls. In every box you'll get 8-12 pieces, all from the Rockets of Awesome brand.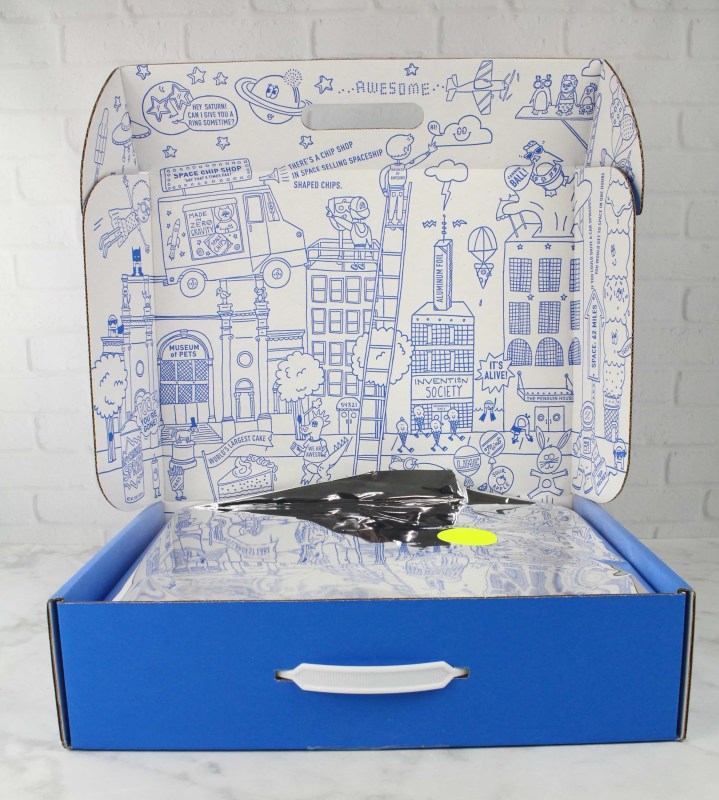 When you sign up you'll answer a quick and easy quiz to help set your style preferences for your child.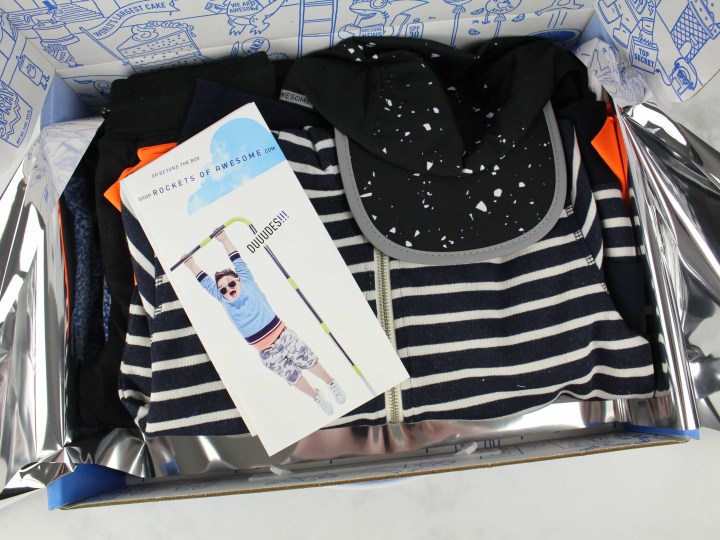 The box is filled with awesome clothes to the brim!
The information sheet with the item list and retail price is folded inside a bi-fold booklet. The sheet also comes with a set of instructions on how to return your item(s).
A sampling of the boys looks available this spring!
Everything in my Spring 2017 Rockets of Awesome Boys box!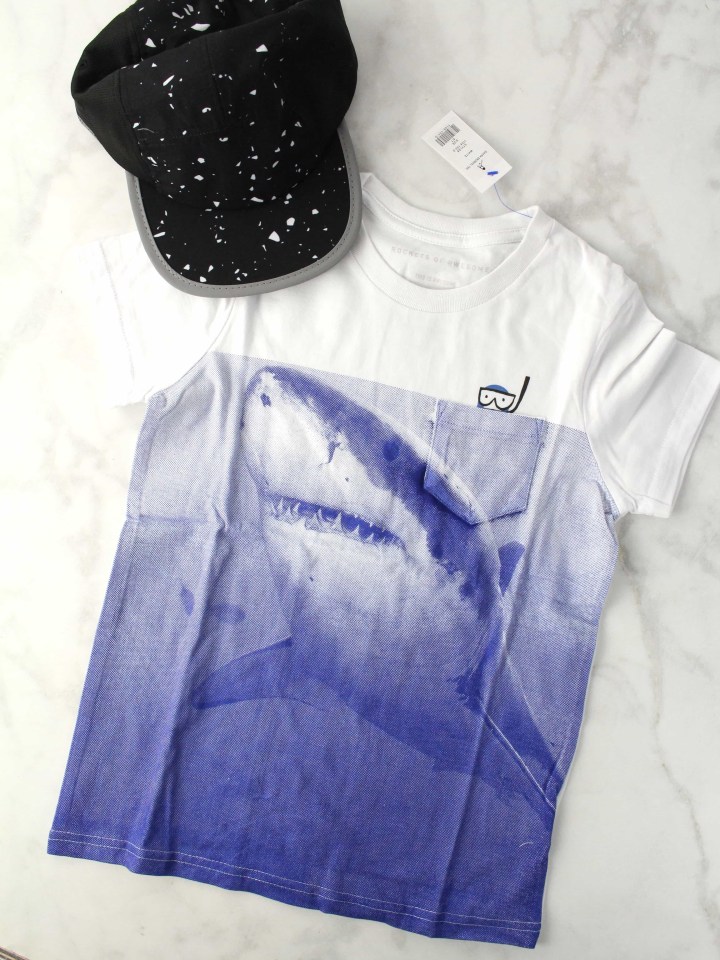 Five Panel Subway Hat ($15) I do like this nice unbranded splatter/composition notebook one. Actually everything is branded – it's just not something you'd recognize as a brand.
Shark Snorkel Tee ($16) I'm not a super fan of the white shirt. I don't really care if my kids' clothes get stained, but I want them to be teed up to have the most success at looking moderately neat. That usually doesn't mean starting with a white shirt. But hey, sharks!
I like that they're sending out boys' accessories!
GREAT news though – after gathering data for the past year, Rockets of Awesome has updated their style profile information! Along with the additional colors they now collect, there's more style questions to help you get a perfect box so moms like me can avoid white clothing and a greater variety of colors the kids don't care for, and get the ones they love.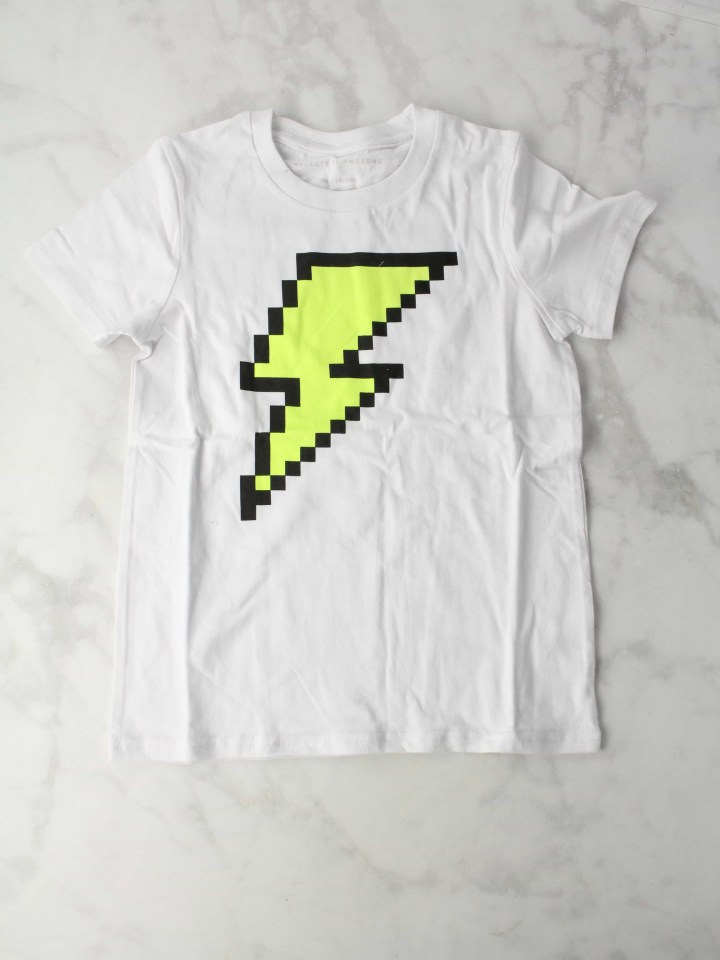 Awesome Generator Tee ($16) As much as I like the awesome generator meme thing, it's another white shirt. I'm just too practical for white shirts in my house but I don't expect this to be an issue for us going forward.
I would feel the awesome from this shirt if it weren't white!
Active Graphic Tee ($18) Put the pedal to the metal because we're going from zero to awesome! Nice little sport tech shirt.
Active Short ($18) A matching short in a micro camo print. It may have a secret hidden message.
A fun sporty outfit! Now that this box has been around for a while, one of the things I can tell you that I'm loving about it is that the clothes are supersturdy.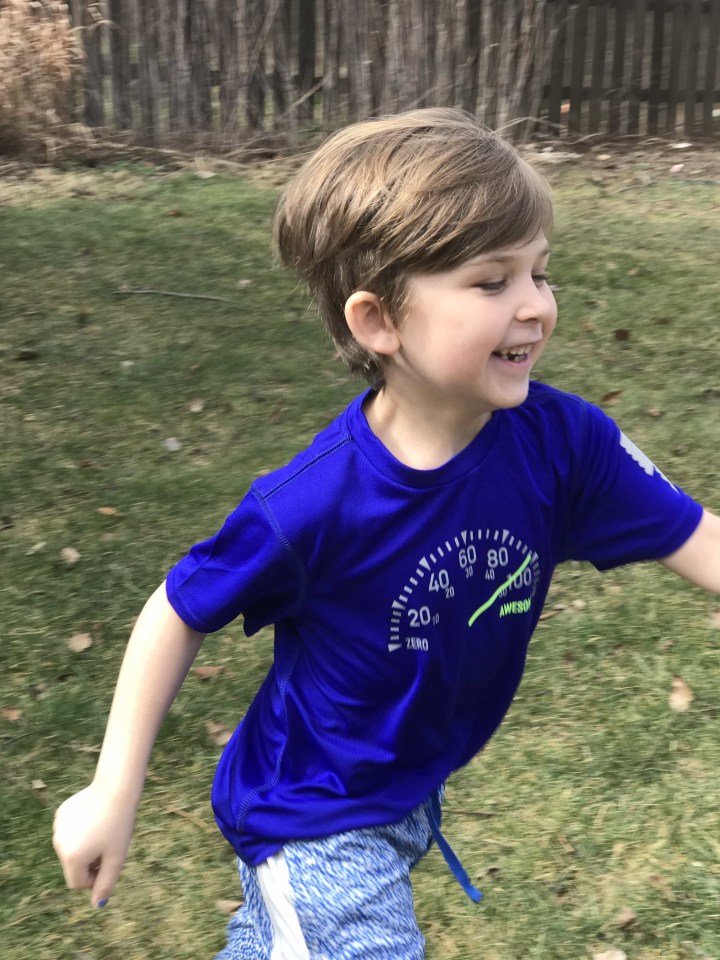 This outfit was great for running around!
Stripe Hoodie ($28)
Knit Pull-On Short ($20)
This stripe hoodie coordinates with pants we already have from this box, and the shorts are just a shorter version of those. They're great, quality basics and really hold up in the wash. They have a french terry fabric so they don't get pilled up, either.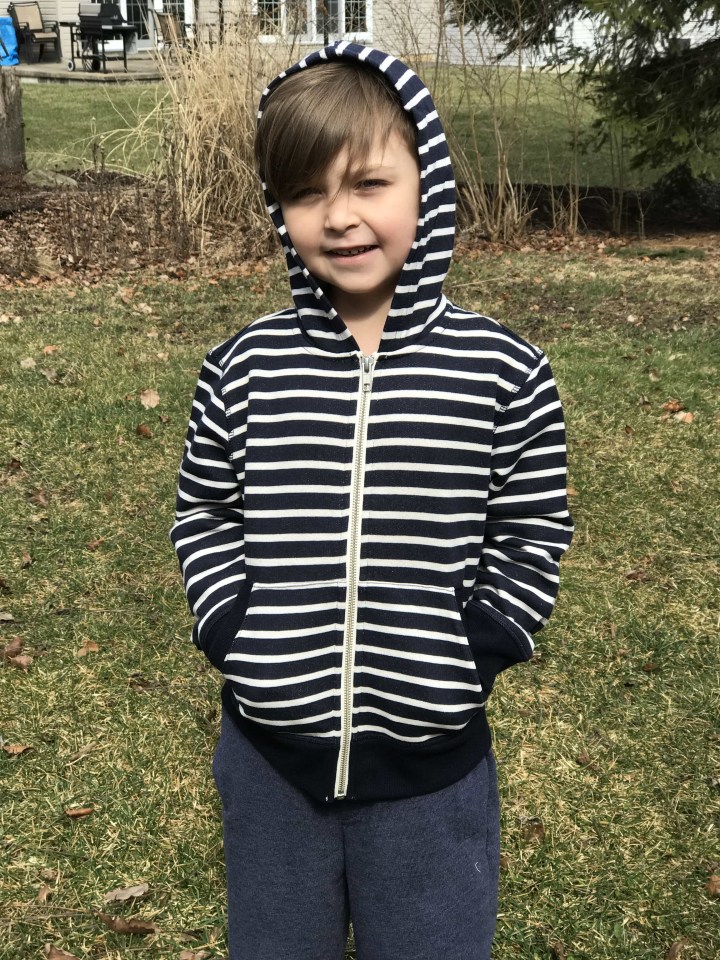 He's a hoodie fan!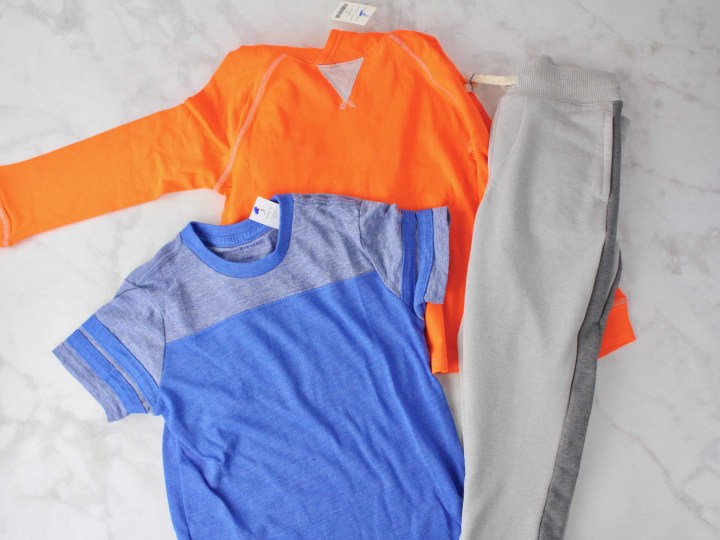 Pullover Hoodie ($24) This orange hoodie is loud! My son really liked it and we liked that it was form fitting but not snug or loose. It just fit really well.
Football Tee ($18) This blue shirt has ringer sleeves and a colorblock front, and definitely matched my son's style preferences.
Side Stripe Jogger ($22) A great practical pair of pull-up pants – my little guy's preferred style!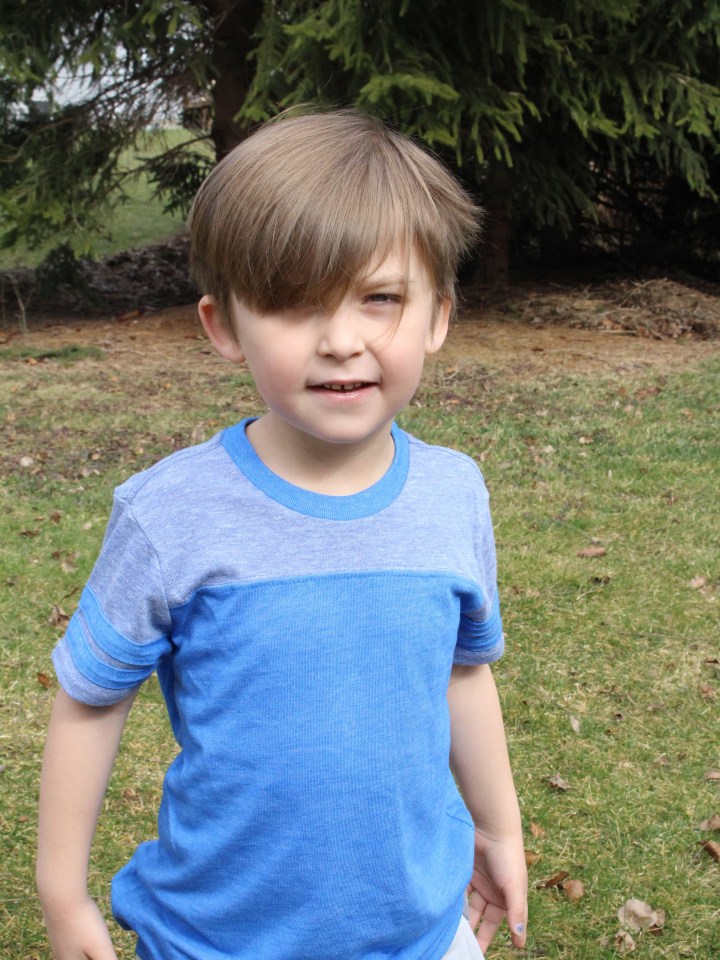 This outfit was a hit!
Pizza Rocket Tee ($22)
Active Mesh Jogger ($24)
This is his favorite shirt!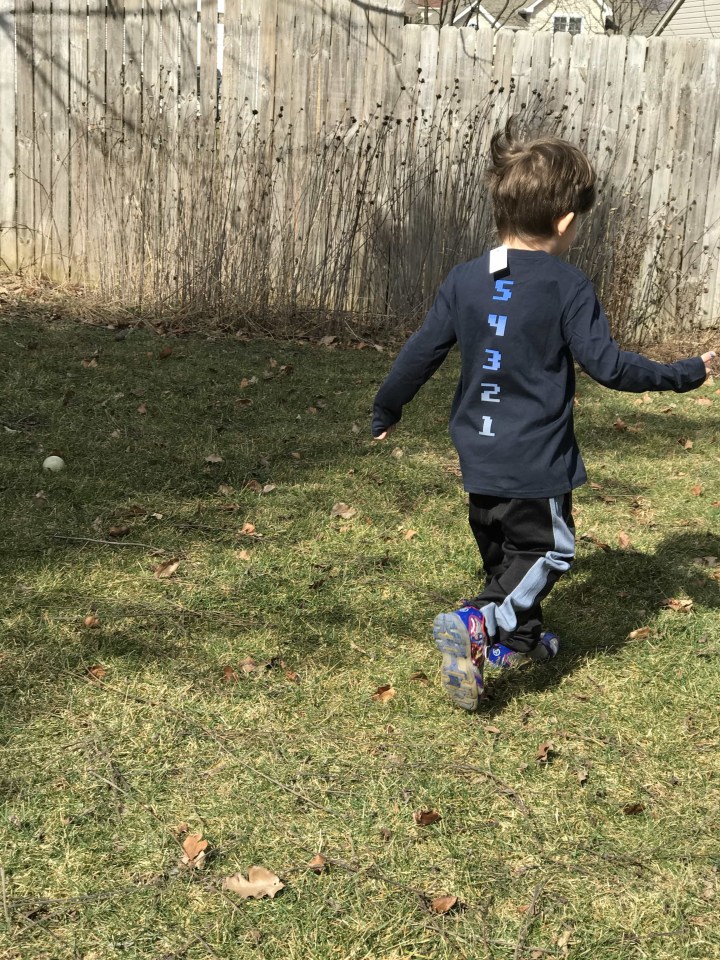 Blastoff!  Rockets of Awesome has great, quality clothes, and it's free to try! The garments themselves seem pricier, but after having some Rockets of Awesome clothes in rotation for months they're some of the best kids clothes we've bought in terms of construction and longevity.
I wanted to see a lot more patterns, stripes, graphics, and COLOR in our boxes (yes to that awesome orange top!). When Rockets of Awesome hit the mark, they really hit the mark (hello pizza rocket!) and I would just love to see this box perfectly match clothes to kids. I think with the new style files they rolled out this week that our next box is really going to be amazing awesome.
One of the things that really impressed me about this box is that I received some items to coordinate with clothes from previous seasons that I'd bought and I thought that was a nice touch.