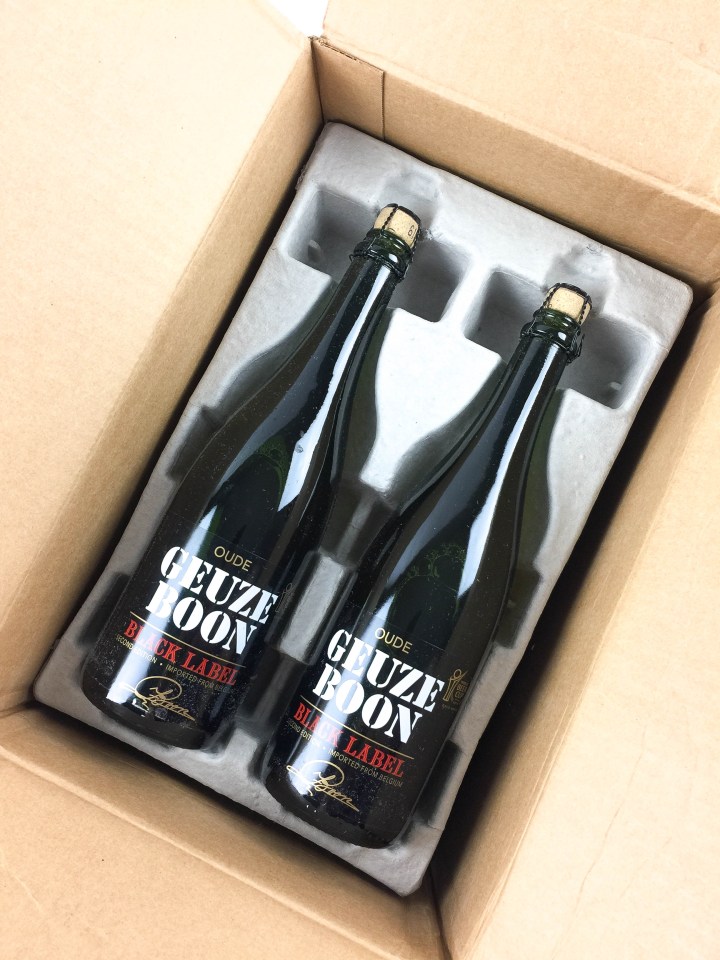 Rare Beer Club by The Microbrewed Beer of the Month Club is a limited-release beer subscription. Each box comes with a total of 4 bottles (750 ml each), from two different breweries. Selections include styles, often ideal for cellaring, like Farmhouse Ales, Russian Imperial Stouts, Belgian Abbey Ales, varied Imperial and Grand Cru offerings, oak and other cask-aged ales, and much more.
The Rare Beer Club is only $35.95 per per month.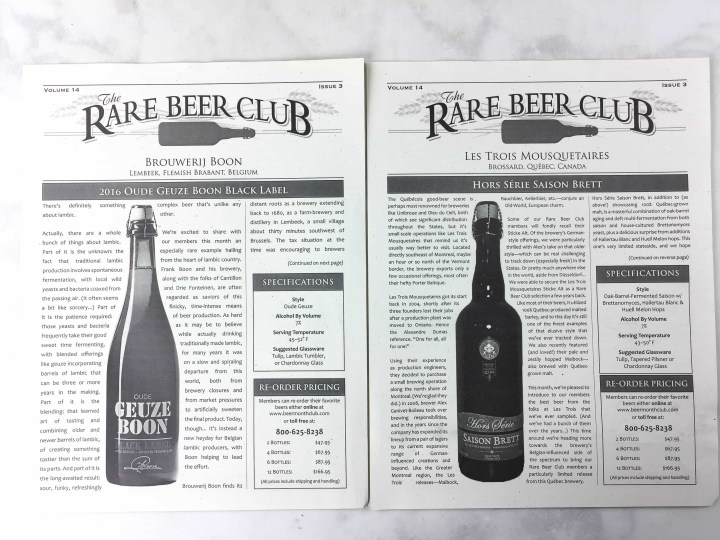 The box comes with a detailed information sheet that features the history of each brewery behind the month's beer selections. This month's featured brewers are Montreal's Les Trois Mousquetaires, and Brewerij Boon, a Belgian brewery in the town of Lembeek, birthplace of lambic style beer.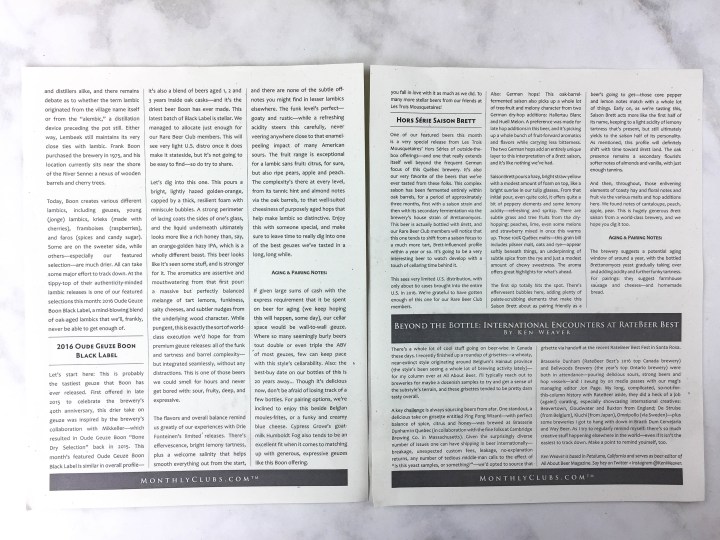 It also provides a thorough description of each beer, including notes on its characteristics and proper serving temp and vessel. Pairings are suggested, as well as notes on aging potential and expected changes are included, too, since the Club chooses beers that are generally good for cellaring.
Everything in my March 2017 Rare Beer Club box!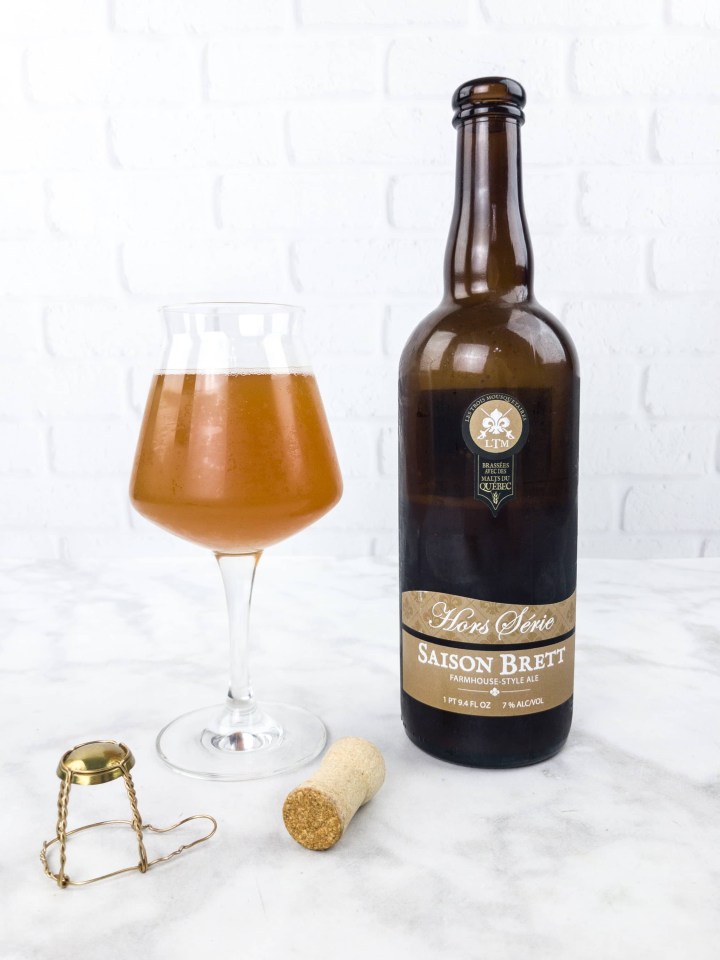 Les Trois Mousquetaires Hors Serie Saison Brett: This farmhouse style ale is intensely citric, with an addictive sour flavor and dry, pleasant body. All of the malts used for this beer are grown in Quebec, and the beer acquires creaminess from the addition of oats, as well as a distinctive spiciness from the rye. This one is loaded with bright lemon tartness, with some melon and strawberry emerging after some of the bubbles burn off. It is a lip-smacker, and it remains exciting sip after sip.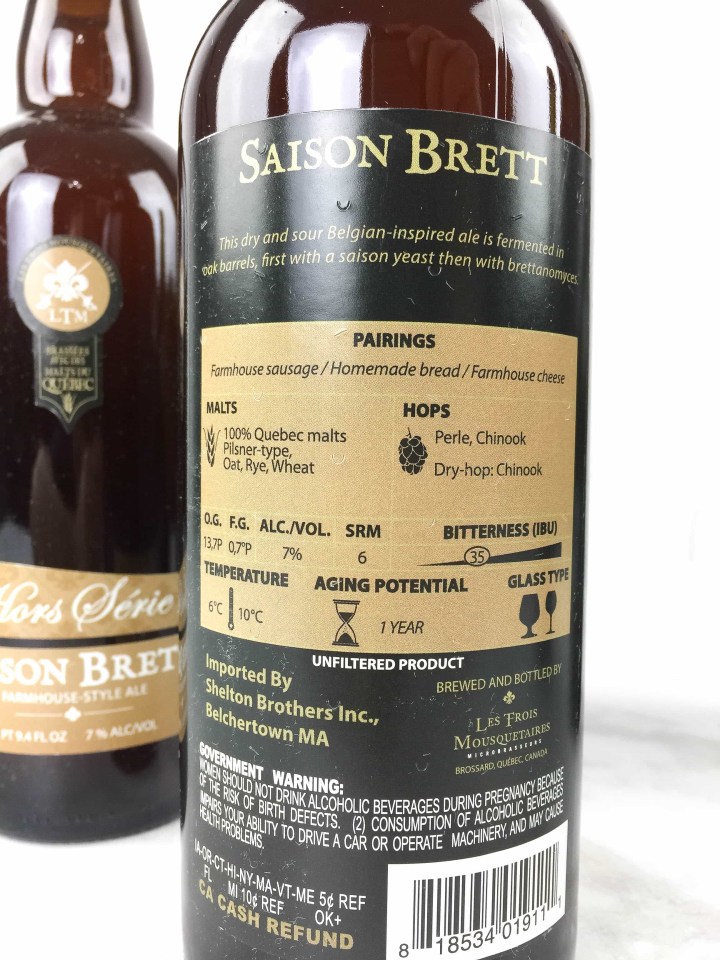 The beer is fermented in oak with a saison yeast, then it is further fermented with brettanomyces before being bottled. The result of this double yeast fermentation is a beer exhibiting the fruity brightness of a saison as well as the tartness of a brett.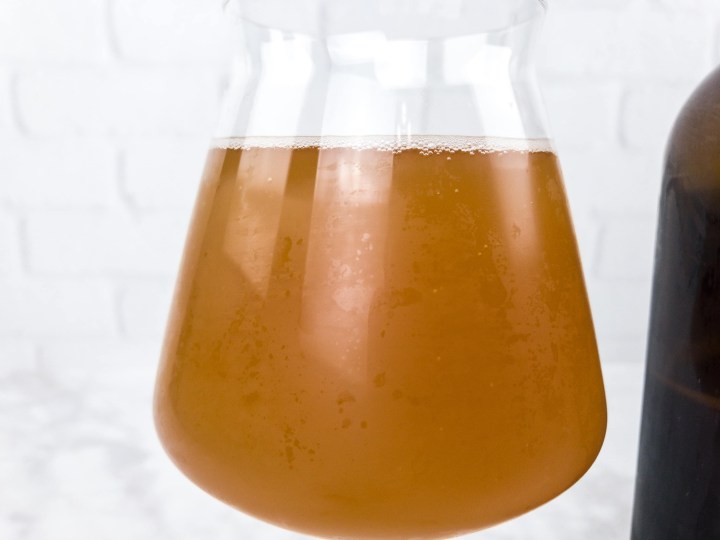 The finished beer is unfiltered, and the brettanomyces yeast provides the carbonation and continues to work in the bottle. The result is a beer that has a thick, opaque look to it. It retains a nice bit of effervescence and an incredibly intense mouthfeel. As the beer cellars, the "brett" transforms the flavor profile, making it drier and shifting the overall flavor from that of a saison to a drier and more tart beer.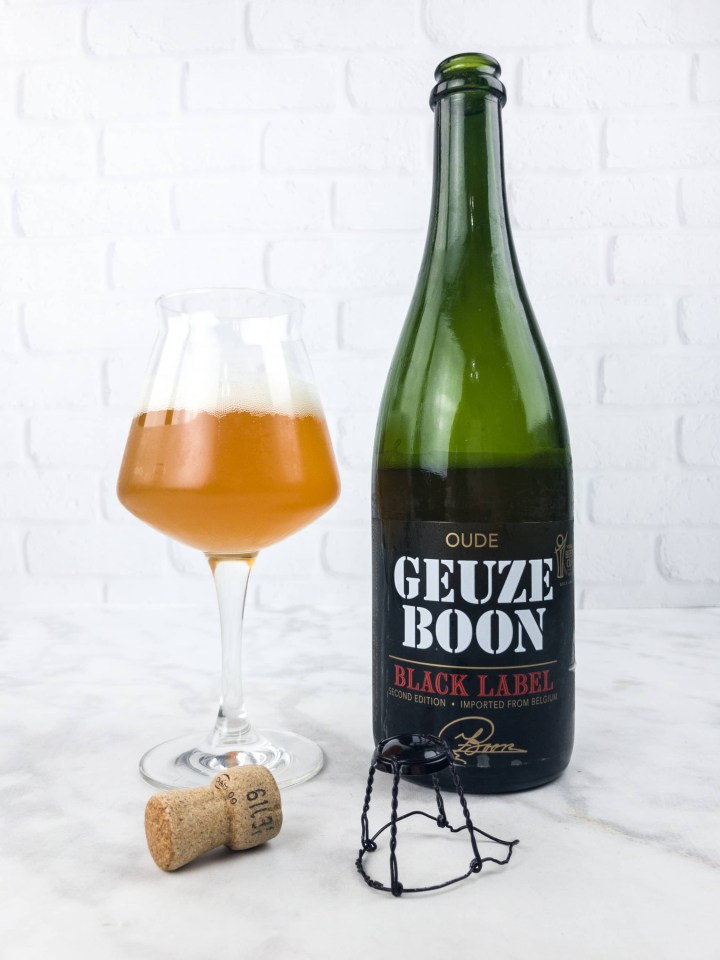 Brouwerij Boon – 2016 Oude Geuze Boon Black Label: The brewery producing this beer is known as being greatly responsible for revitalizes interest in the lambic style of beer because of its superior offerings. The Geuze Boon (or "bone dry") is the driest of their offerings to date, and it is a rare treat to receive stateside. One not familiar with this style of beer might not take it for a beer at all, as it resembles other beverages more than it does "beer" – it has the scent and bubbliness on the tongue of a brut champagne, the tartness and shining character of a crisp white wine, and fruit-laden tart sweetness one would expect in a hard cider.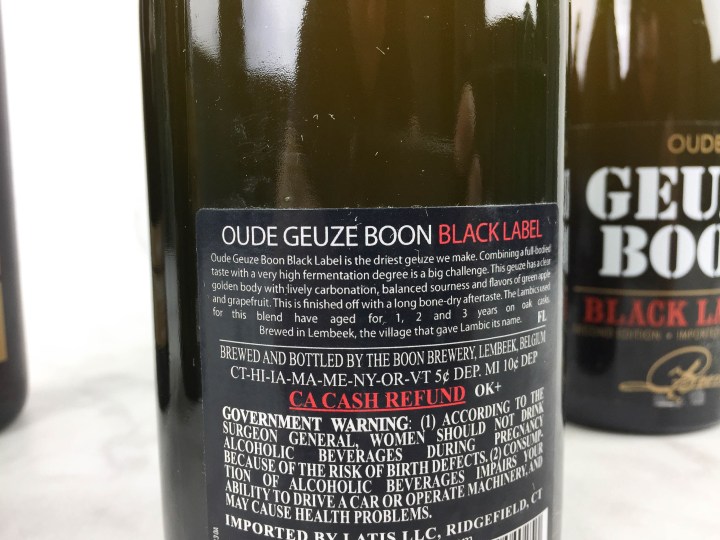 This bottle combines beers aged in oak casks for 1, 2, and 3 years. The three are expertly blended, creating a single beer with intense, yet balanced, sourness and flavor. There is a surprising amount of fruit in the body, with tart apples accompanying intense lemon notes. The oak aging imparts a bit of extra dryness, as well as a note of orgeat that is a superb complement to the bright citrus notes that headline the profile.
I detected none of the funk, innocuous or otherwise, detailed in the tasting notes. Instead, I found a tart, creamy, and boisterous glass with endless complexity and seductive flavor. The poured beer has an unctuous look in the glass and a warm orange-tawny color. Though not cellared, my bottle had aggressive carbonation already, with a very lovely Champagne-like fizz and relatively resilient head of tiny bubbles.
This Rare Beer Club was even better than our last one! The focus on sour beers this time around really resonated with me, and they selected stellar exemplars. I love that you can order more of your favorites – it'd be sad to fall in love with a rare beer and not be able to get more – they also cellar well, so they are great selections to keep around for special occasions.
Visit Microbrewed Beer of the Month Rare Beer Club to subscribe or find out more!