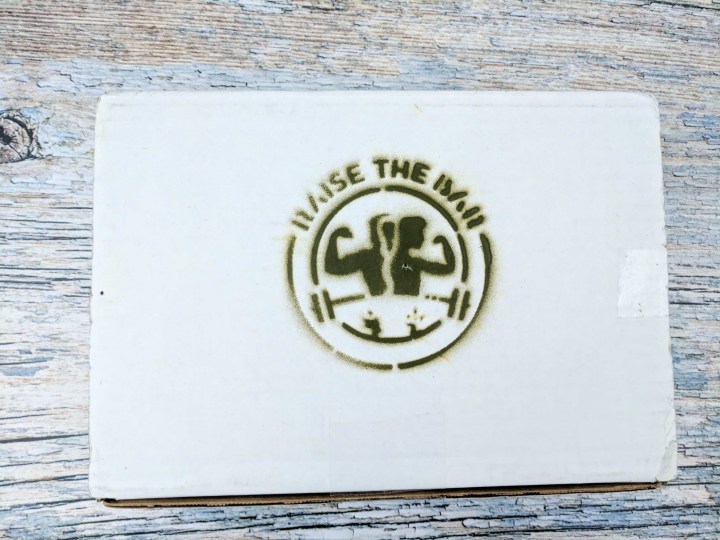 Raise the Bar Box is a monthly healthy snack subscription that will bring you the healthiest gourmet snack bar to your door to help you achieve your desired health goal. Each box will have an assortment of tasty protein bar and boosting tea to supplement your workout! You have three different box sizes option, from 5 protein and snack bars for $17.99 to 20 protein and snack bars for $64.99. This review is for the Starter Box with 5 curated protein bars.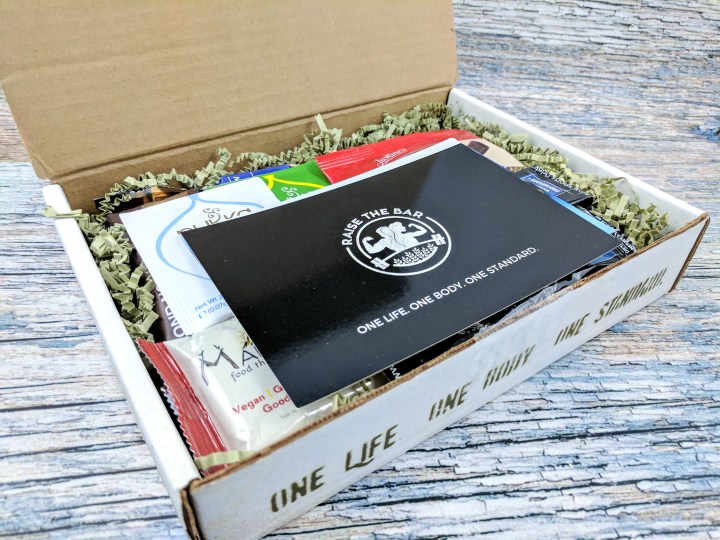 You are welcome to share a picture of your box on Instagram for a chance to win your next box!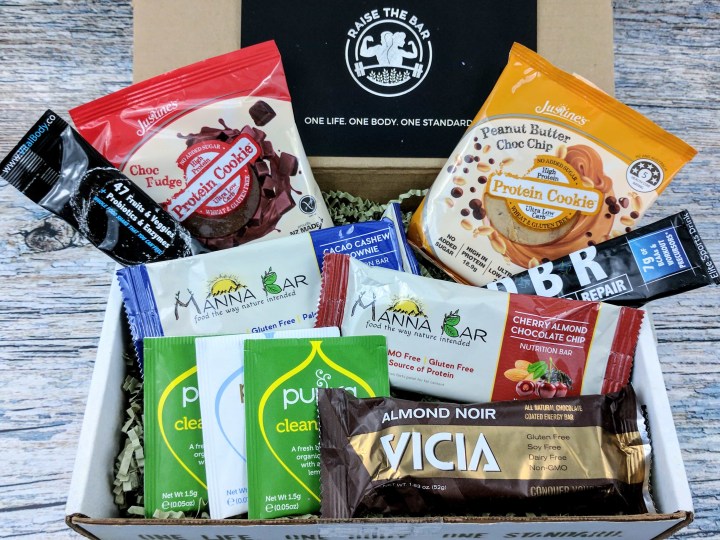 Look at this haul!
Manna Bar – Cherry Almond Chocolate Chip and Cacao Cashew Brownie ($5 each). I need to find more of the cherry almond chocolate chip. It's so delicious! This is a keeper!
Vegan, GMO-free, gluten-free. They are not too soft or hard and they have the right amount of sweetness to them. Those tiny bits of nuts were so satisfying under the teeth! The chocolate is not overwhelming, so I didn't feel like I was eating a chocolate bar. Each bar is 230 calories with 7g of proteins.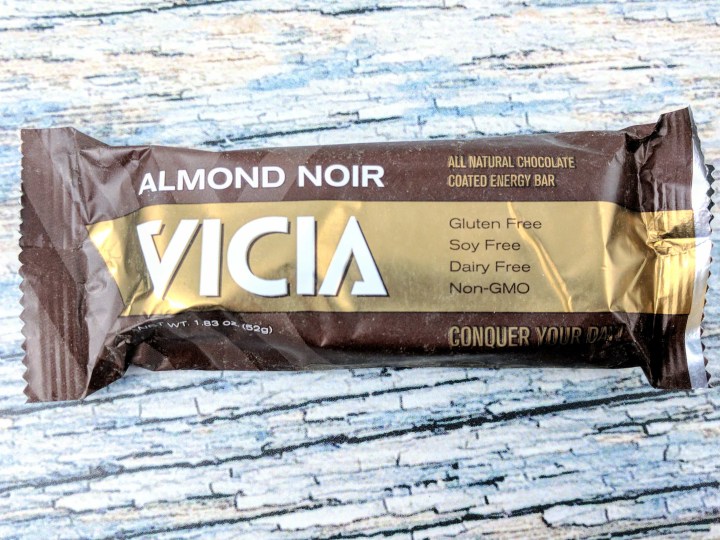 Vicia Almond Noir ($2.4). Packed with 10g of plant proteins, this bar felt more like a chocolate bar to me, with a not quite creamy nougat in the middle.
There's little pieces of what looked like rice puffs, giving it an interesting texture. It was a nice bar.
Justine's Protein Cookie. Choc Fudge and Peanut Butter Choc Chip. No added sugar and high in protein, my husband found the Choc fudge one pretty delicious! He was a bit worried about the no added sugar, but that wasn't a problem at the end. He said he would be happy to find that kind of cookie in his gym bag after his work out. We are a Peanut Free house, so I'll give the second cookie away.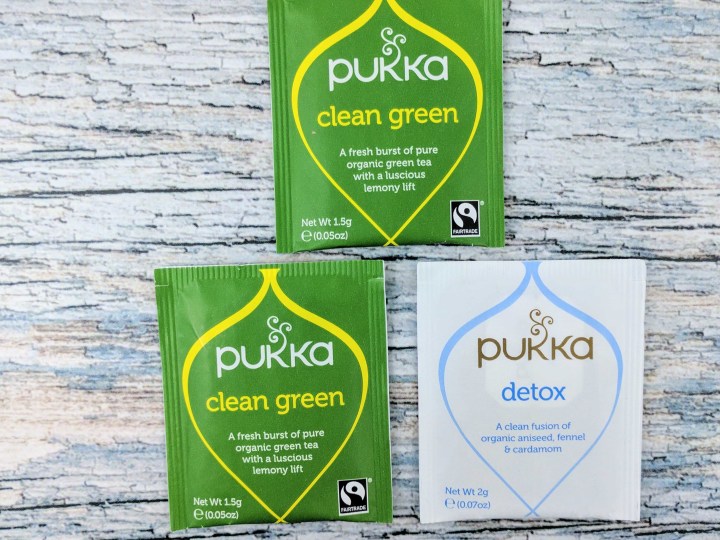 On top of the five protein bars, we received three Pukka Tea. I love Pukka Tea, and the clean green tastes soooo good!
Samples! Vital Body included two samples in this box. A Pink Lemonade Recovery Drink and a 47 Fruits and Veggies Probiotics and Enzymes drink. Both were quite nice.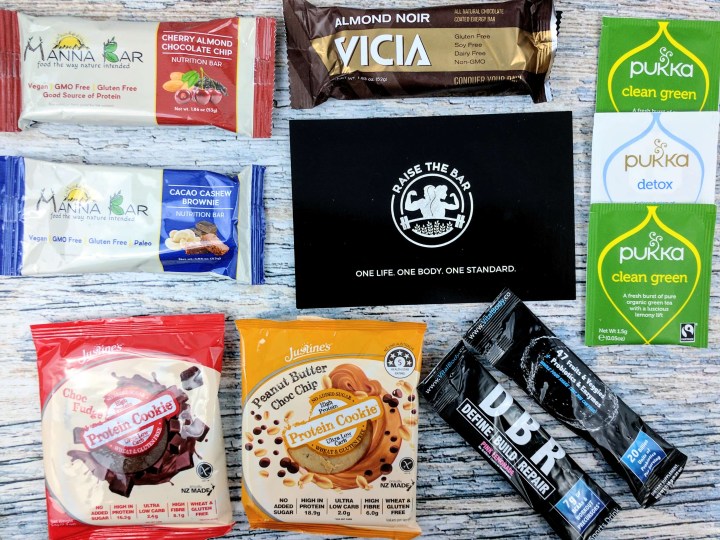 I was really happy with my Raise The Bar box! The protein bars were all very tasty, and I even found a new favourite (the cherry almond Manna Bar). This is the perfect box to get to discover new protein and snack bars to add variety to your pre or post workout snacks, delivered at your door every month!
What did you think of this month's Raise the Bar Box?