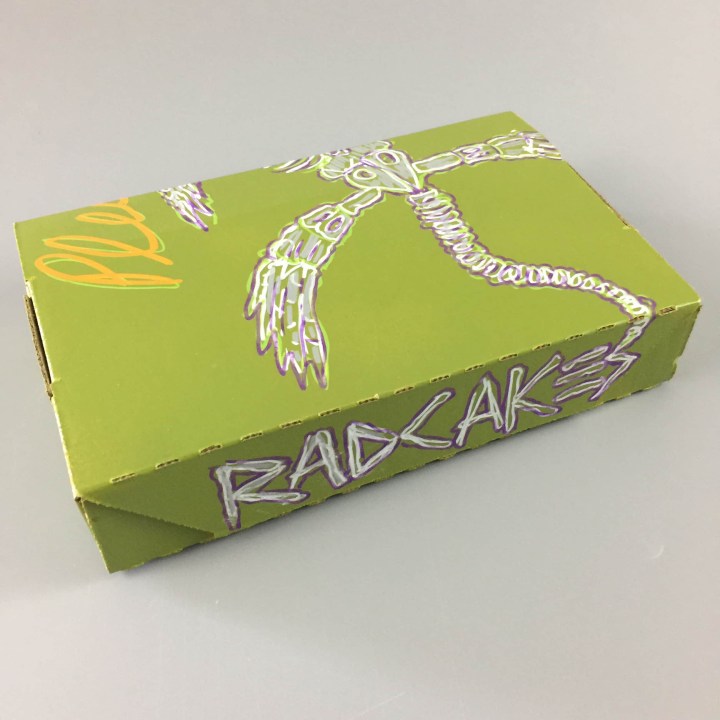 Radcakes is a monthly t-shirt subscription box that features some of the most fun and interesting prints you can find. Each box contains a t-shirt and other rad items!
Plus, what's totally rad is that there's original artwork on the outside of the box, every month!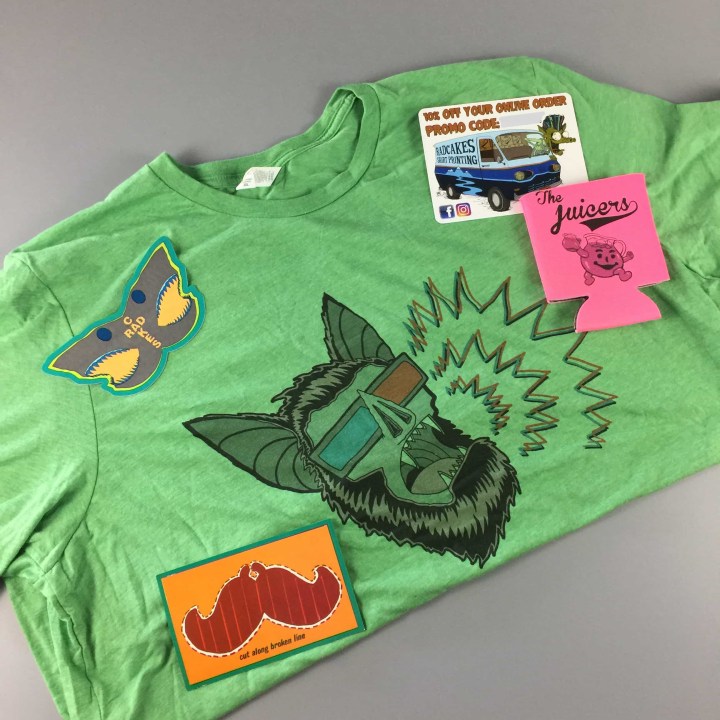 The items I received!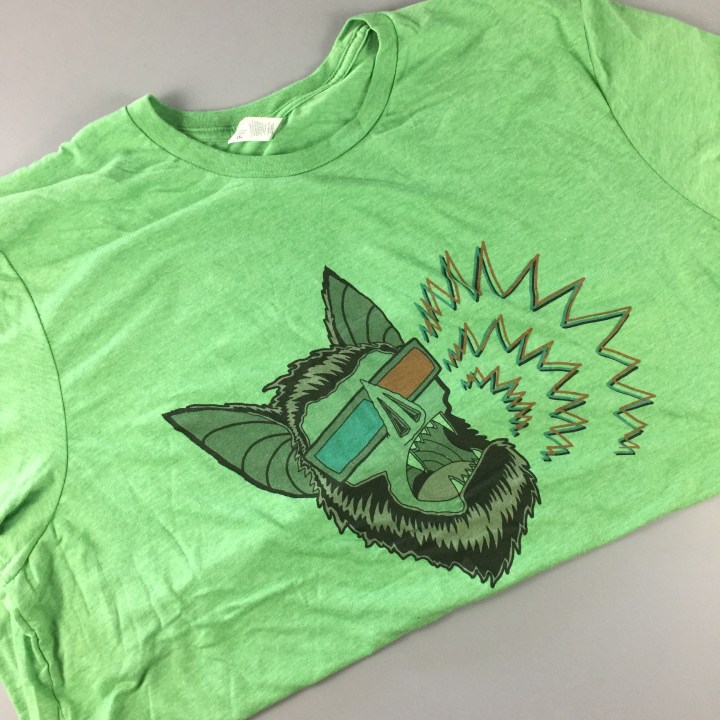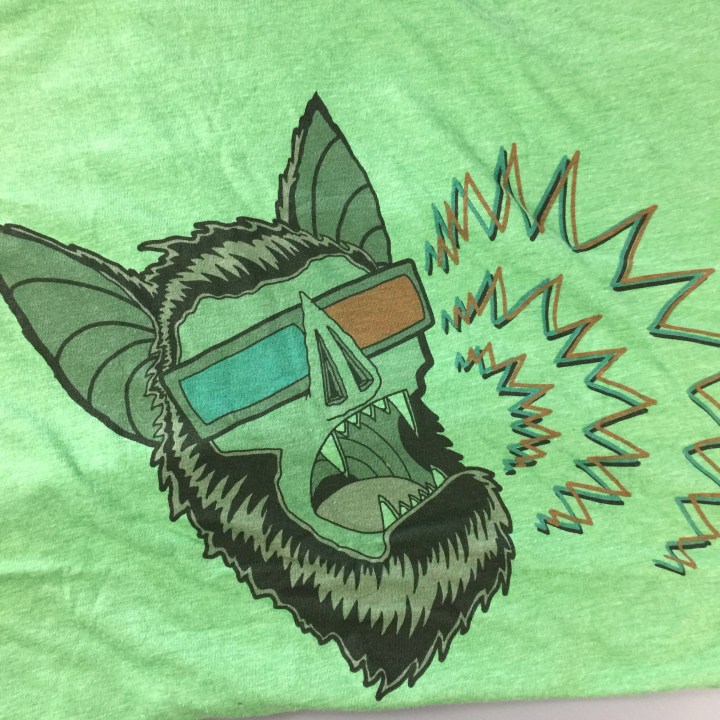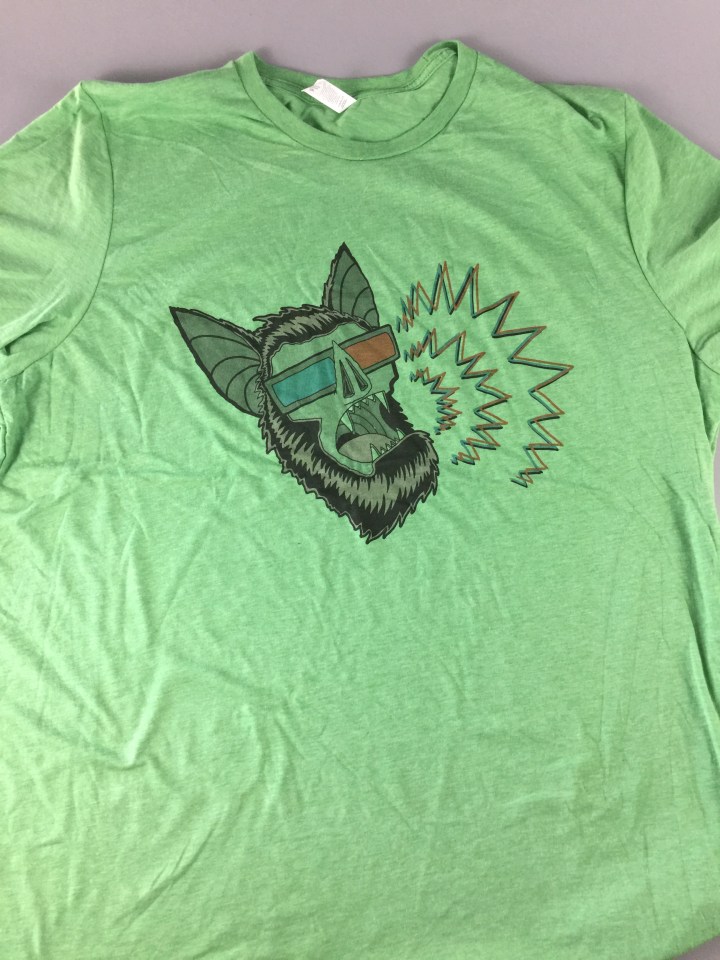 3D Batty T-Shirt.  There's something fun about anyone (or anything) wearing old-school 3-D glasses. It's a great looking t-shirt and it is super soft.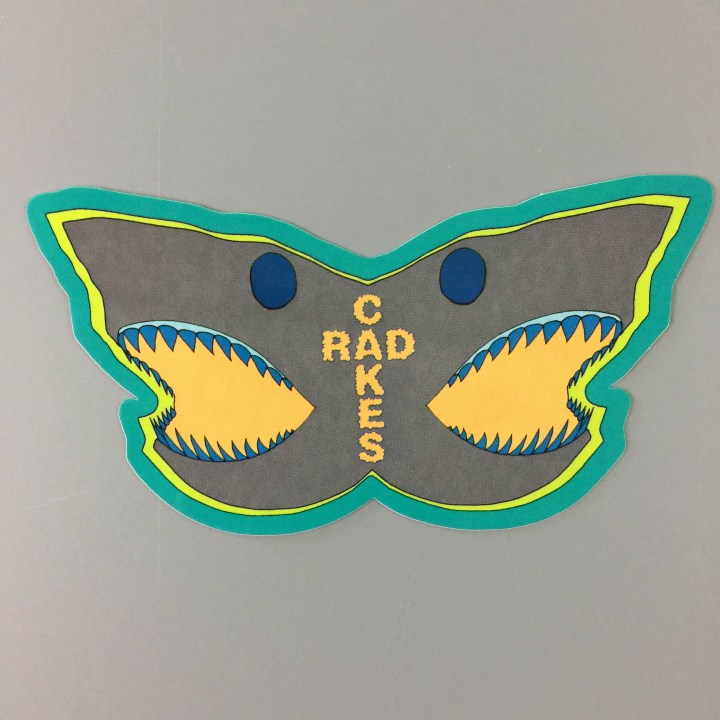 Radcakes Shark Sticker. It kind of looks like a two-headed shark. The colors look cool and it's a heck of a way to get the Radcakes name out there.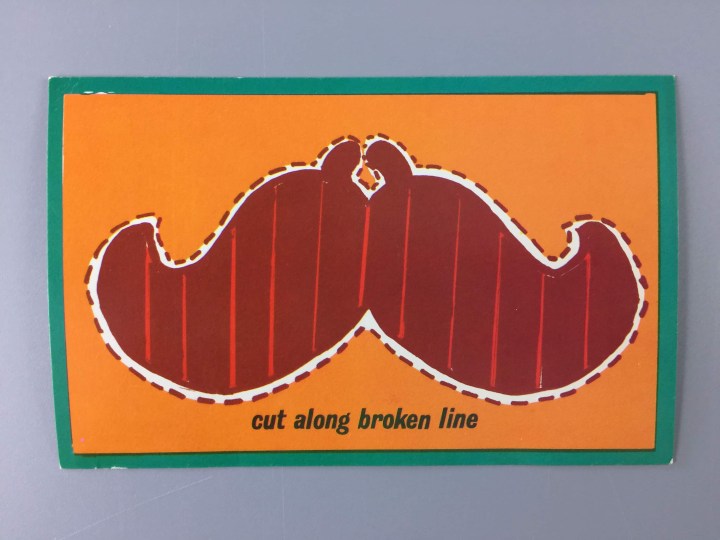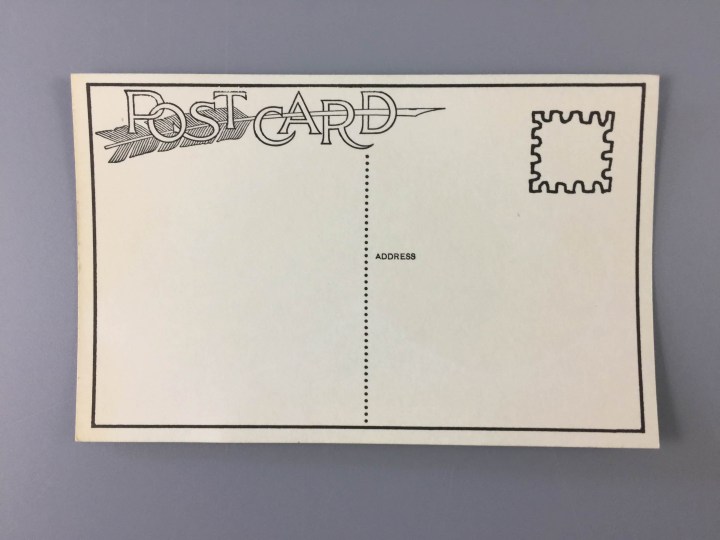 Mustache Postcard. This is one of the more clever looking postcards I have seen. You can cut it out and wear it as well.
Juicers Koozee. The Kool-Aid Man on a pink koozee looks fantastic.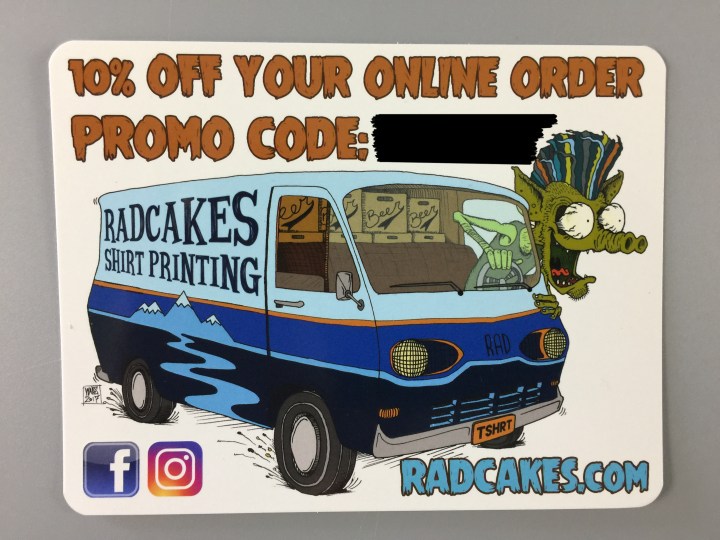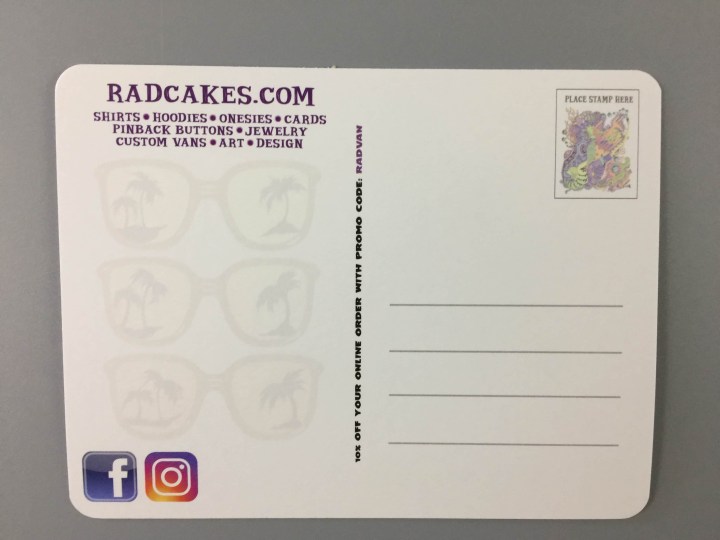 Postcard Coupon. You can share 10% with a friend. You're going to have to order your own Radcakes box if you want the code as well (sorry).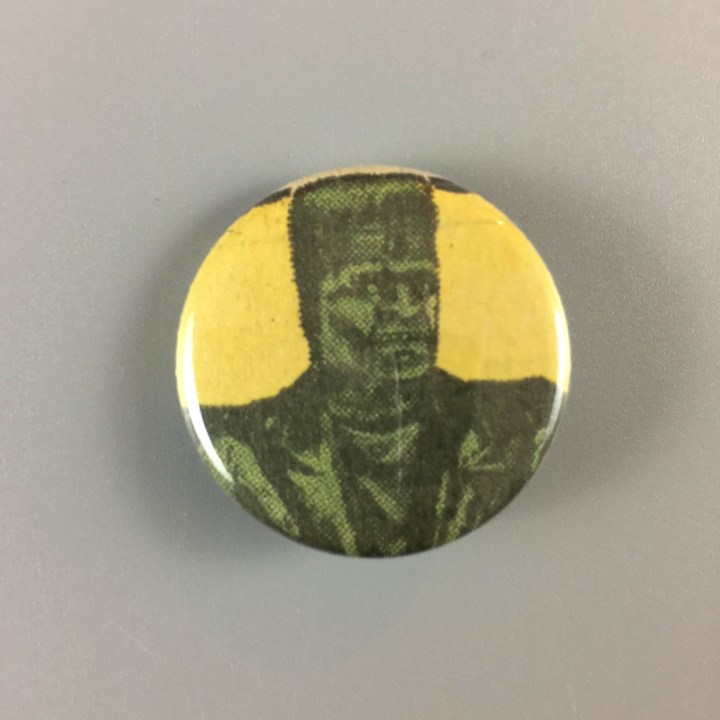 Radcakes Pin. I'm a fan of classic monsters and Frankenstein's monster looks awesome with the yellow background. It would make a great t-shirt as well.
Radcakes is super fun and I really enjoy their designs. I look forward to seeing what each box has in store.