The Rad Dad Box delivers useful products to help fathers navigate through their daily dad life. Each box is only $20 per month, and contains variety of Dad Must-Haves like soaps, care kits, toys, apparel, and a lot more!
DEAL: Get 10% off our one-time gift boxes! Use coupon code HELLO.
The theme for April is "Morning Glory." The information card gives you an idea what dad products are included in this month's box.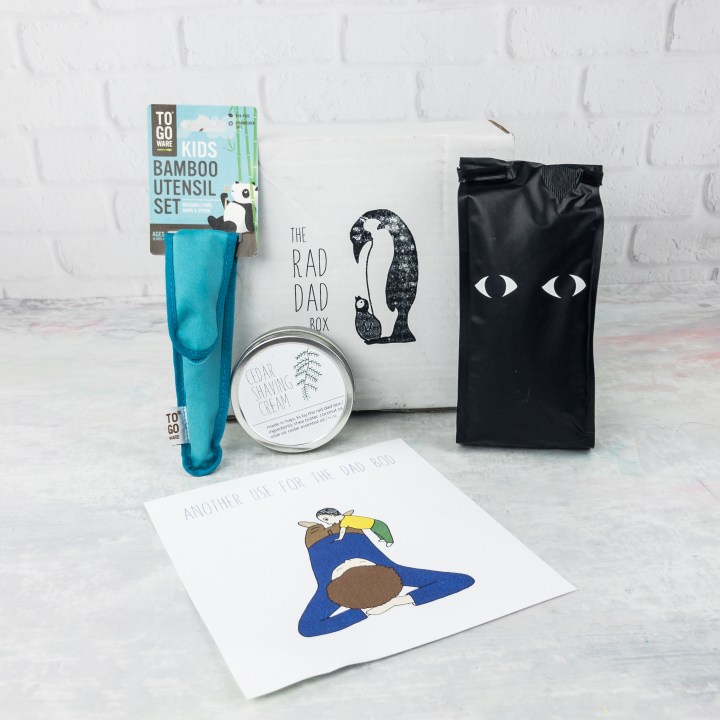 Everything in my box!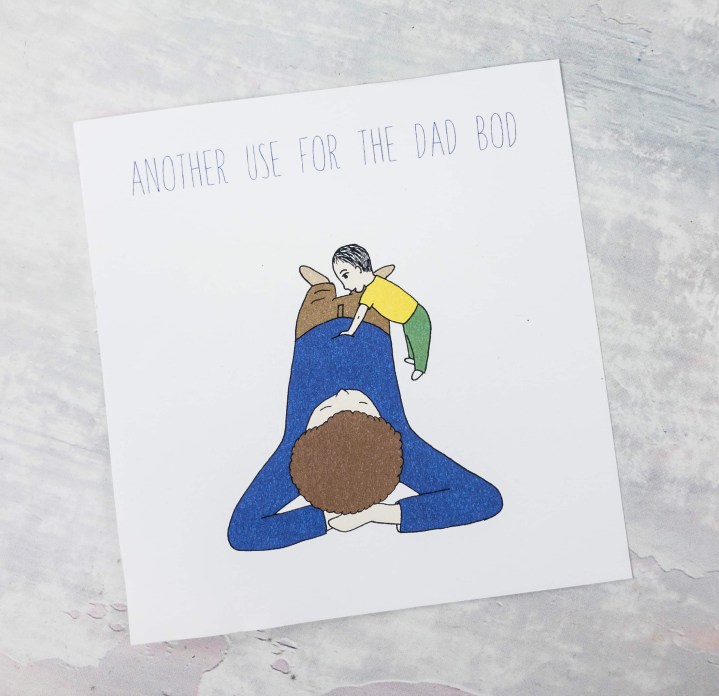 Milk Rice Comics Fatherhood Comics: This clever little print highlights a sad truth about being a dad – it lends itself to having a soft tummy. The kids don't seem to mind, though.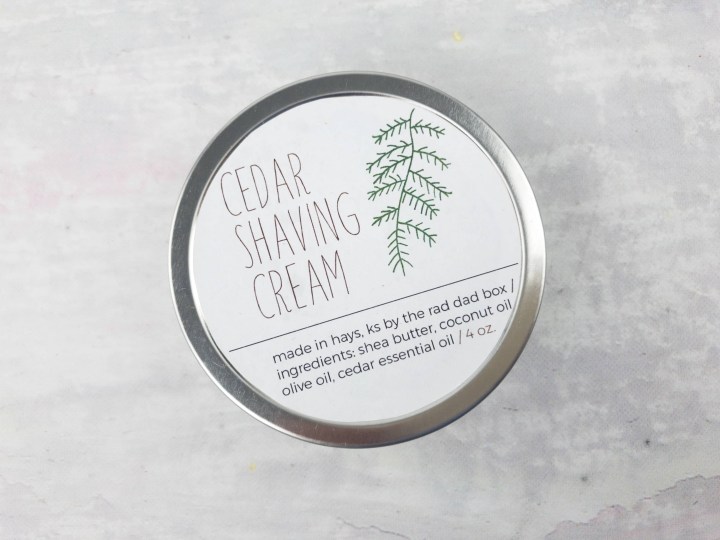 Cedar Shaving Cream: Shea butter based, this rich cream has the dry, warm scent of cedar. It is masculine and comforting, and it doesn't have any minty or alcohol burn.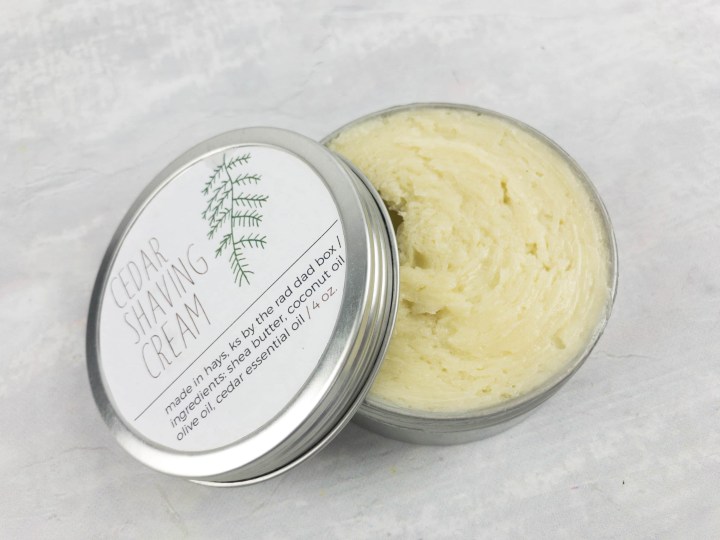 It looks like whipped butter and has a similar texture. With three beneficial oils, it moisturizes while protecting your face.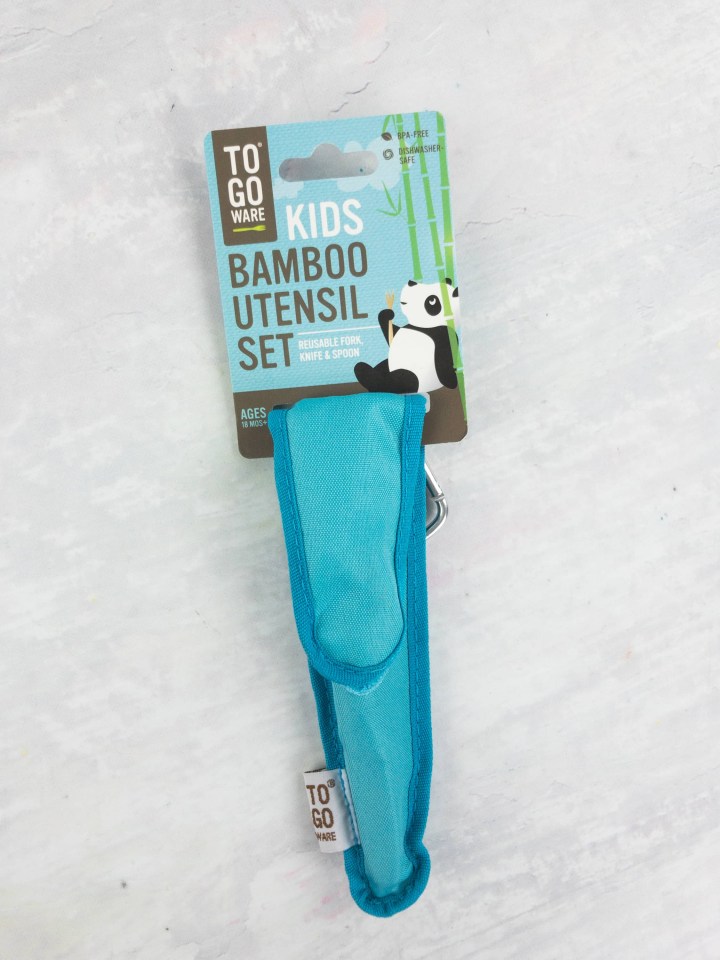 To-Go Ware Bamboo Utensils ($8.24): When kids are hungry, they don't care if a table setting is available. This kit lets you be prepared for those impromptu, park bench and floor of the mall snack sessions.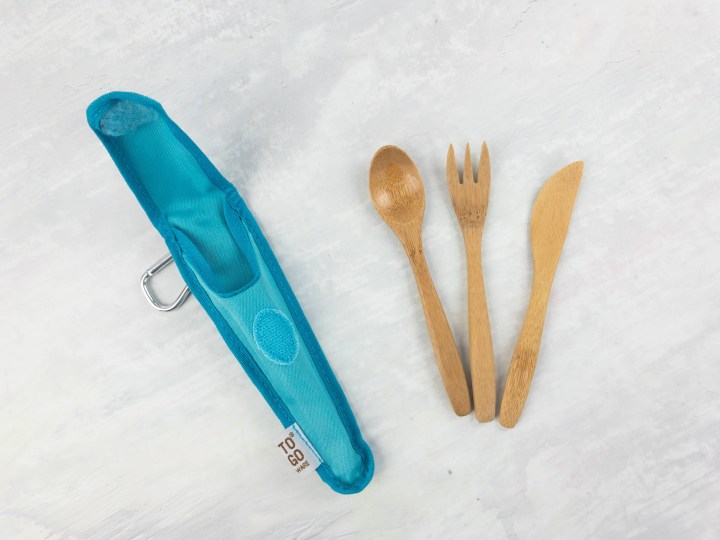 The case has a heavy-duty sewn nylon seam and hook and loop closure. A carabiner easily attaches to any diaper bag, stroller loop, or even a belt loop. Bamboo is a superb material, as it is sturdy and also has some antibiotic properties.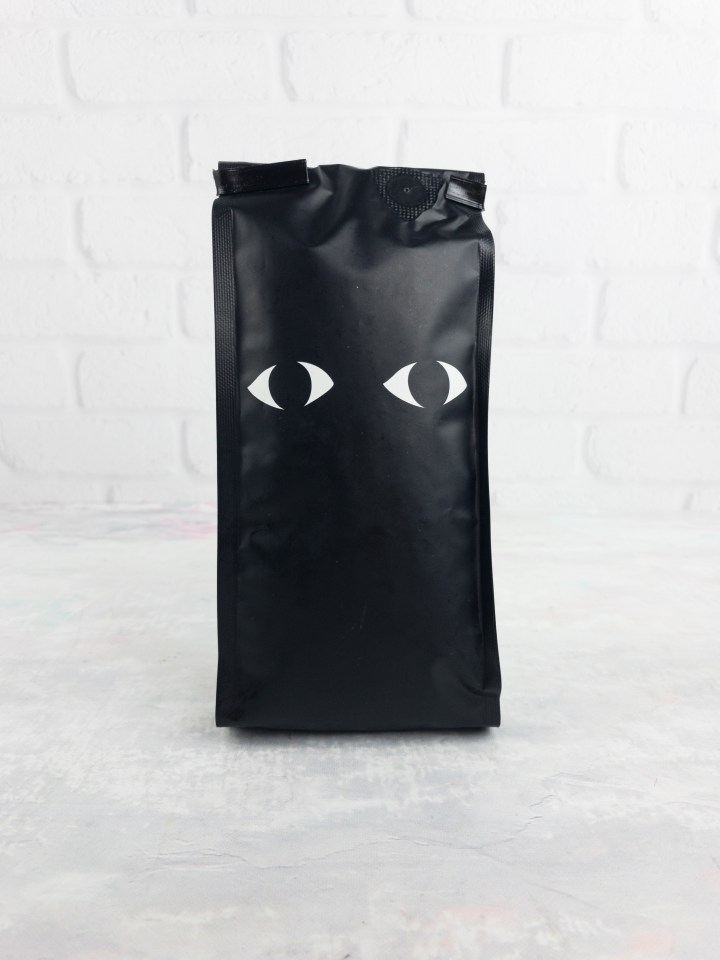 Blend Station Maragogype Coffee Beans: Dads need coffee. Grown in Chiapas, Mexico, these Maragogype beans are roasted in-house at Blendstation. They are whole bean to retain freshness until you are ready to grind and use them.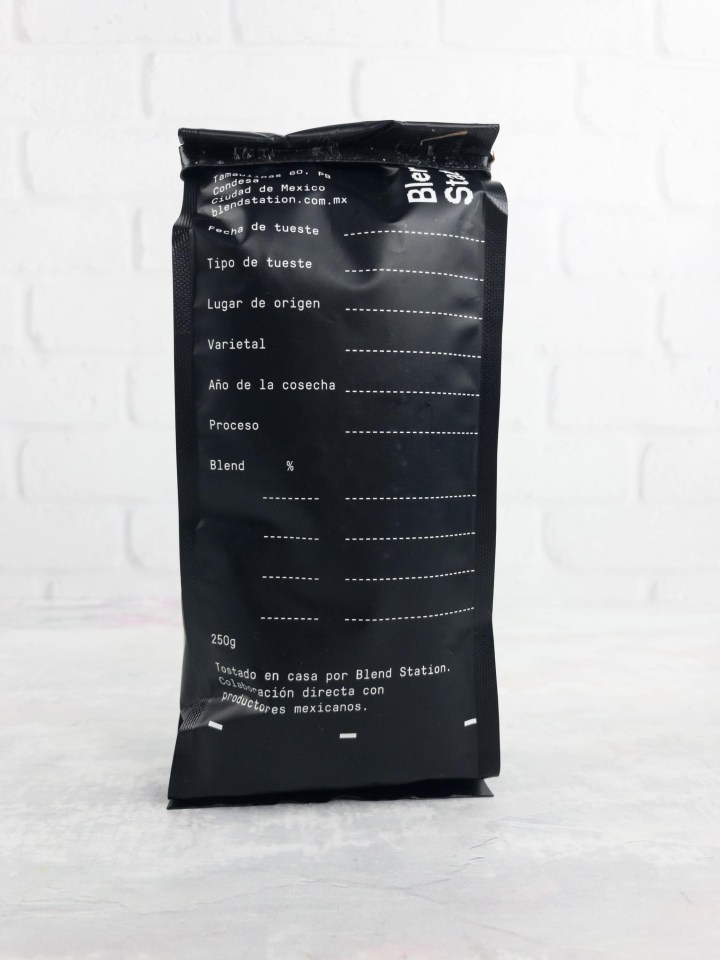 The back of the bag has room for tons of info, but none seemed to be filled out. Maragogype is a fairly rare type of coffee, a Brazilian mutation of the Typica Arabica bean that is large and porous.
This was a fun box with some Dad essentials. The defining characteristic of parenthood is a persistent lack of sleep, so the coffee and shaving cream (for the persistent 5 o'clock shadow) are very welcome. The little utensil set was very thoughtful and will become part of our diaper bag kit for sure.
Visit The Rad Dad Box to subscribe or find out more!