Purr-Packs is a monthly cat subscription that is run by a team of dedicated kitty owners that specializes in finding new and innovative products for your cats. They realize that one size does not fit every cat family and offer four different plans with customization available. The Slim Pack contains 4-5 toys. The Teaser Pack contains 5-7 items and includes toys, treats, and surprises. The Fun and Love Pack contains 7-9 items and includes toys, treats, and surprises. The pack can be customized with flavors, colors and more. The Multi-Cat Mega-Pack includes at least nine items that are toys, treats, and surprised. It also can be customized by flavors, colors and more. All treats are made in the USA and each size pack is gift ready. Purr-Packs donates at least 10% of all retail subscription profits to local and national rescue and/or adoption programs.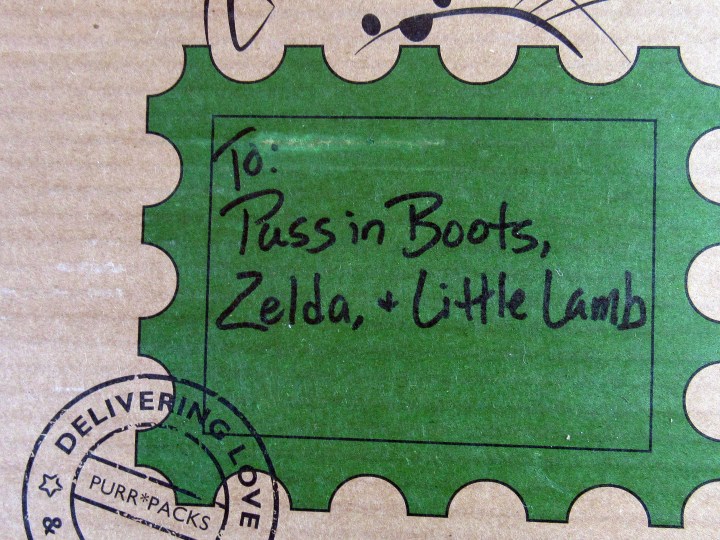 DEAL:  Use coupon code Hello20 to save 20% on your first box!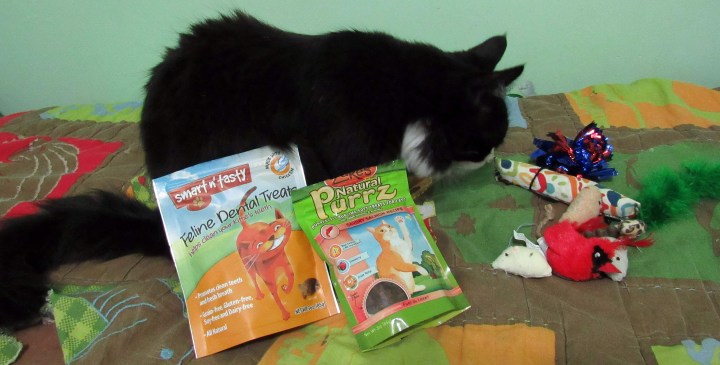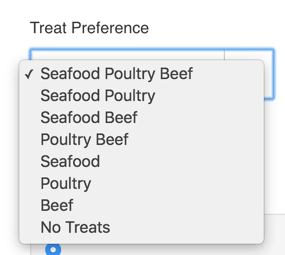 You'll be able to set up your treat preference when you check out. Personalize the box by listing your cats' names on the box along with filling out the flavor profile and coat profile.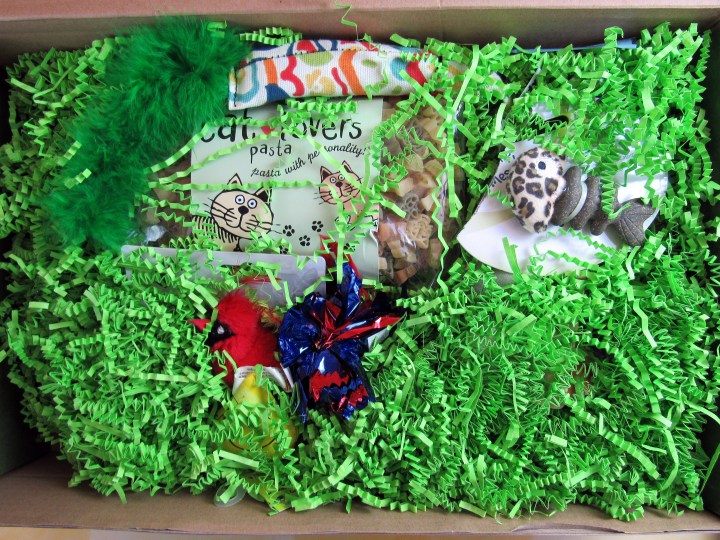 FYI –  Purr-Packs has made improvements to their website. You can now select how often you want your box shipped. Shipping charges are $4.95 to the United States. There are additional shipping charges to the UK and Canada. A fourth selection has been added for kitties that want toys only. The change that I find to be the most innovative is that you can now select your shipping date. Go to your account, click ship now, and that date will be your new shipping date going forward.
 This month the contents of the box are listed
online
.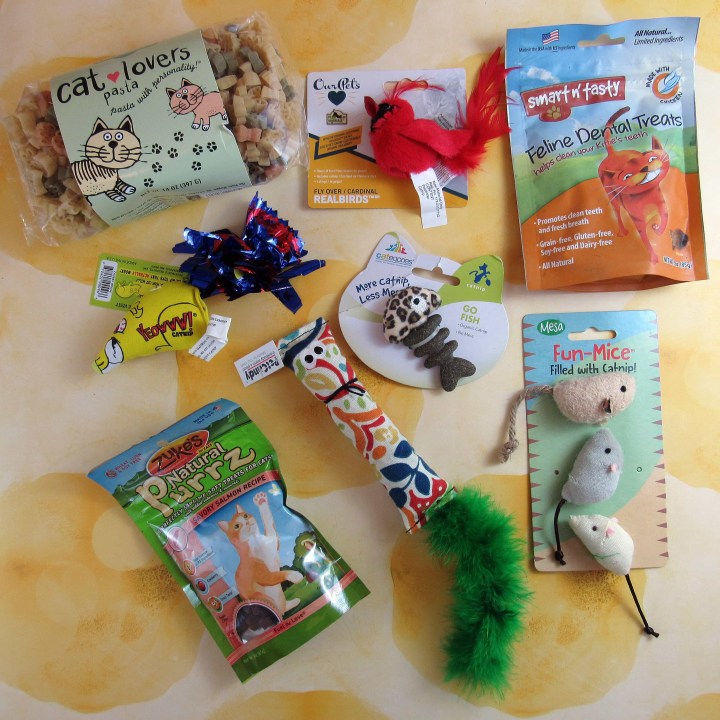 Here are the items for the medium-sized March Purr Packs Fun and Love edition. I was surprised to see that there was no scratching board included this month. It does state on the website that a scratcher is included most months.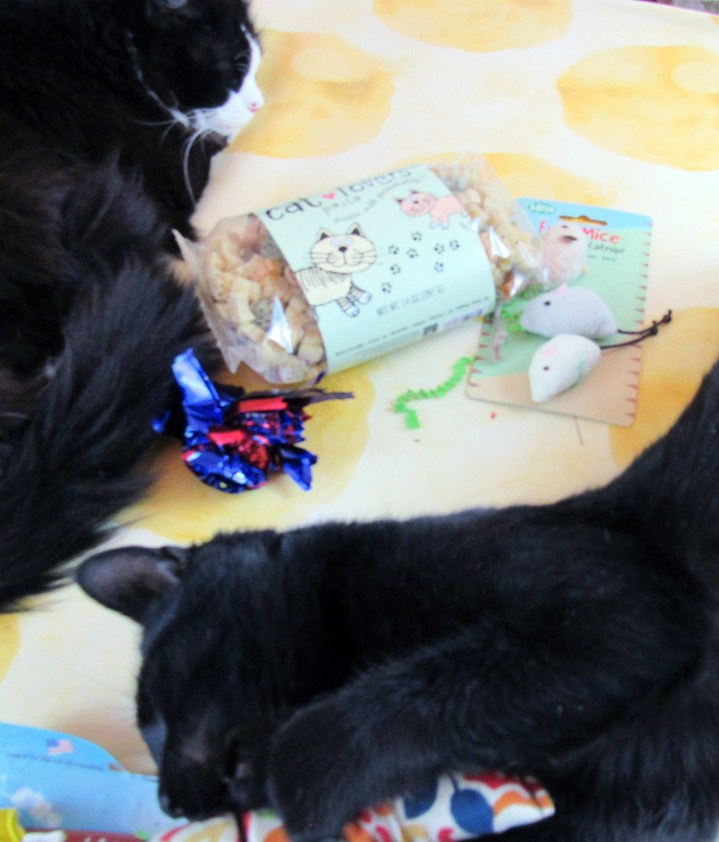 It took me forever to unbox Purr-Packs because Midna would not stop playing with the squirrel toy. Sylvester stayed on the left-side of the backdrop while I took box photos.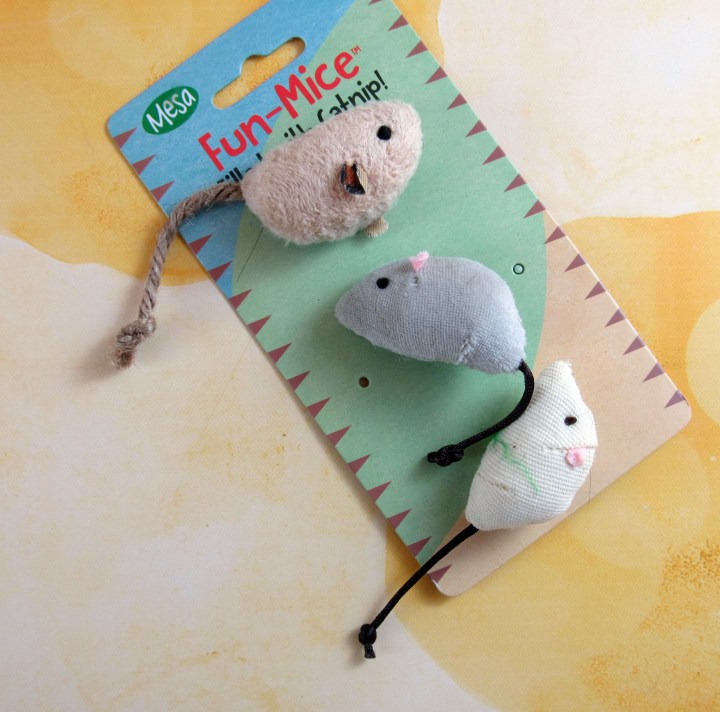 Will the Mesa Fun-Mice ($3.99) outsmart the kitties? They might because they are full of catnip. My cats lose their minds when it comes to catnip. I think I lost my mind too because I read it as MENSA.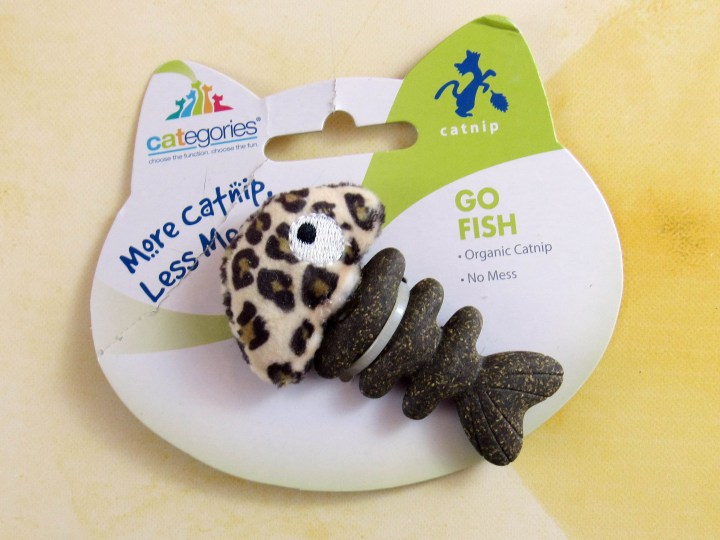 The Categories Go Fish Organic Catnip Toy ($3.99)  is made out of pressed catnip and has a plush head.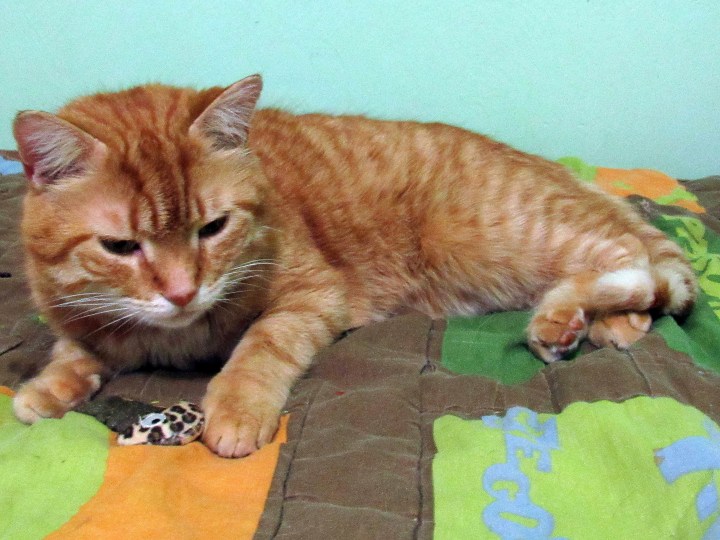 Garfield enjoyed playing with the catnip toy. He would bat it around and lick it. Not bad for a 9 year-old-cat!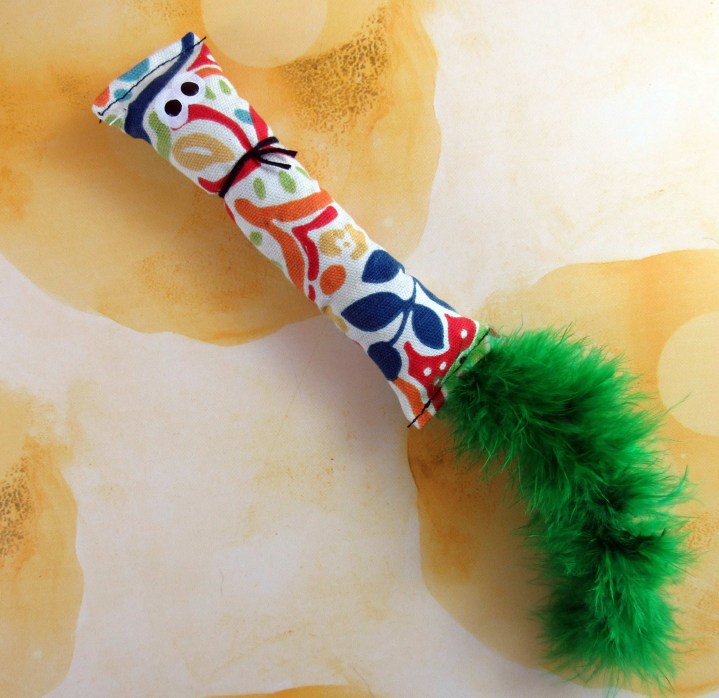 Midna was fascinated with the Pet Candy Squirrel ($10.49). The USA handmade toy is filled with 100% catnip.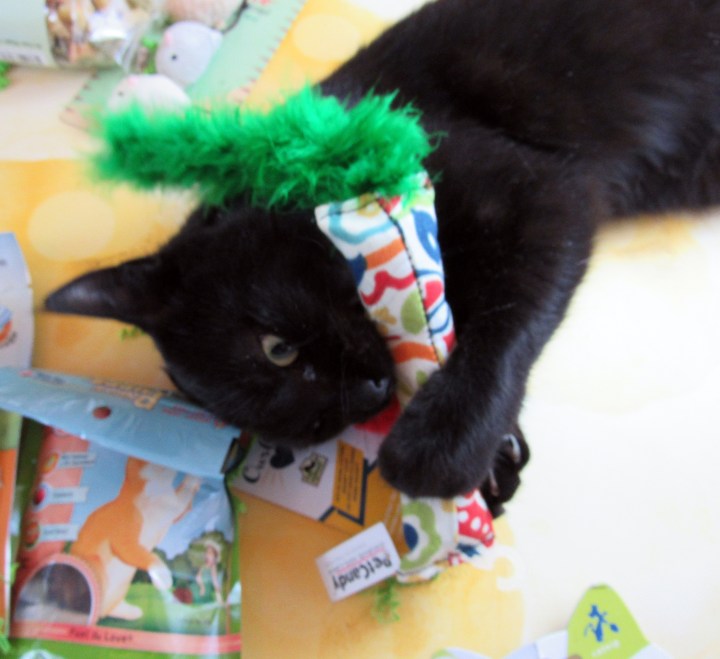 She had a blast playing with the toy as I tried to unpack the box. She was a whirlwind of black fur as she played.
The cats perked up over the OurPets RealBirds Fly Over Cardinal Toy ($8.75). Most of the cats were unimpressed when they realized it was a toy. Tiger Lilly is playing with the bird as I write the review.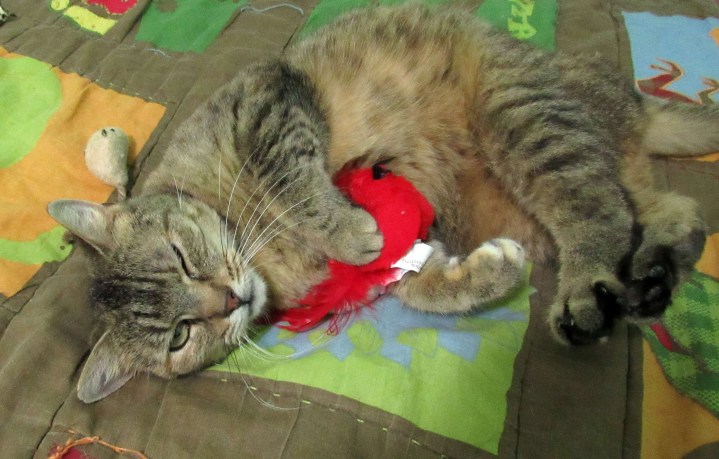 Chancey enjoyed playing with it. It has feathers!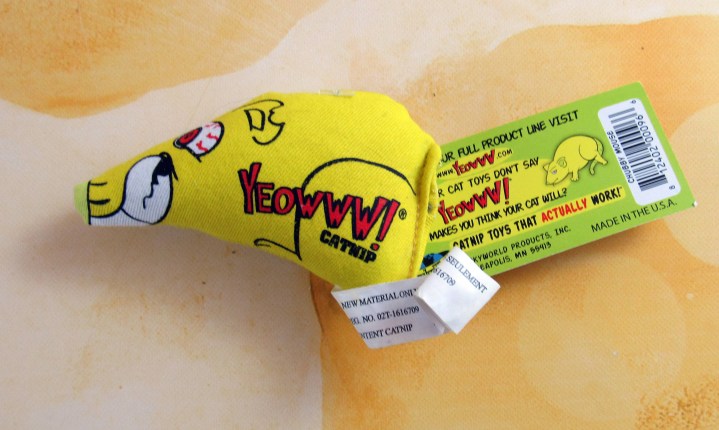 I was excited to see the 
Yeowww! Chubby Mouse
($5.49). My kitties love Yeoww! which I purchased from the local pet store. The made in the USA toy is filled with organically grown catnip.
Chancey thought it was an amazing toy!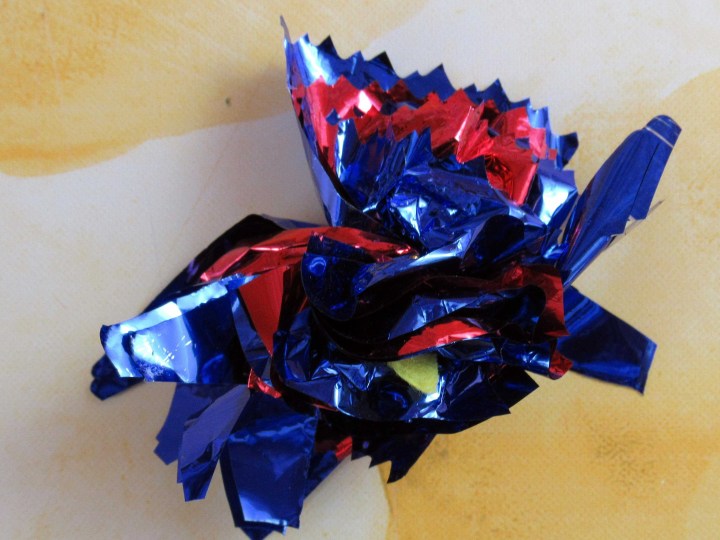 The Rascal Whirly Bird ($0.99) was batted around by the kitties.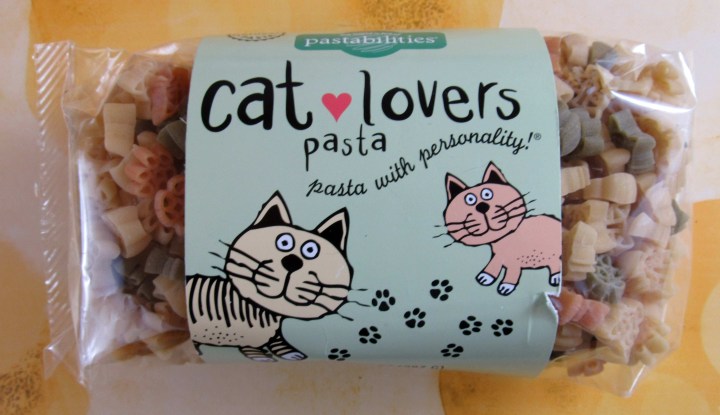 Our 8-year-old can't wait to eat the cat paws pasta. The Cat Lovers Pasta (14 oz, $7.48) is made in small batches. We think the human treat is purrfect for making macaroni and cheese.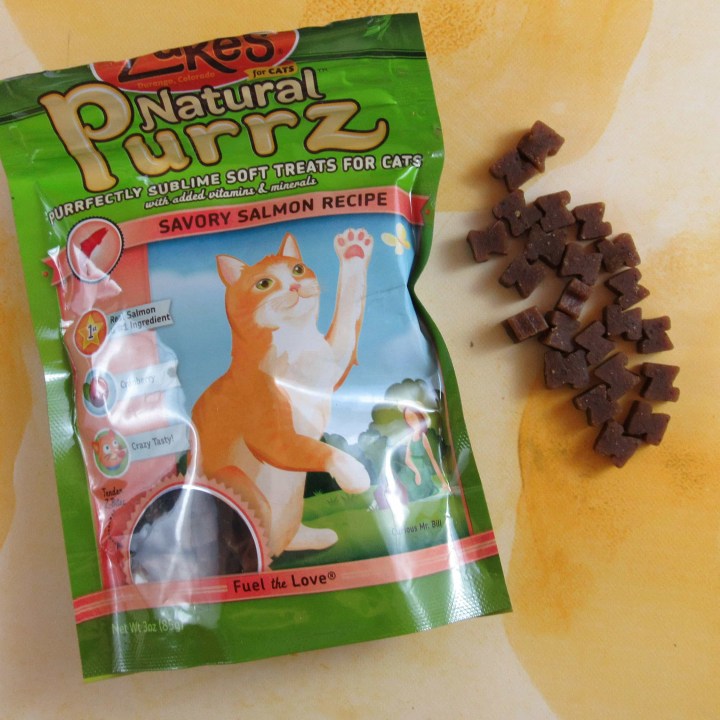 The tasty Zukes Natural Purrz Savory Salmon Recipe Treats (3 oz, $3.19) left the cats purring. The made in the USA treat has salmon as its first ingredient.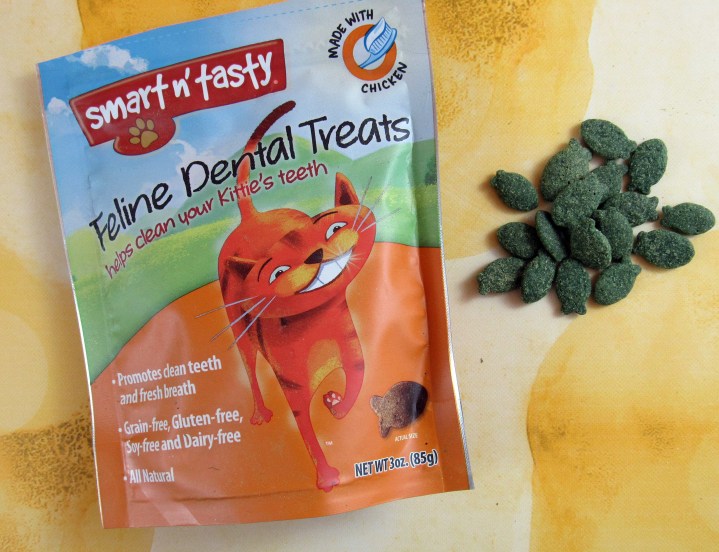 The cats appreciate how easy it is to keep their teeth clean by eating the smart n' tasty Feline Dental Treats (3 oz, $2.97). The sourced and made in the USA treats help reduce plaque and tartar buildup.
Time for kitty photos which my sister and I both took. A couple of the farm cats are showing off their review skills. Little Lamb and Puss in Boots are acting like teenage cats and declined to be in the review.
Sylvester is making sounds at me as I play with him. He can't decide if he should whacked the squirrel or relax. Typical of the kitty born a day later than his siblings.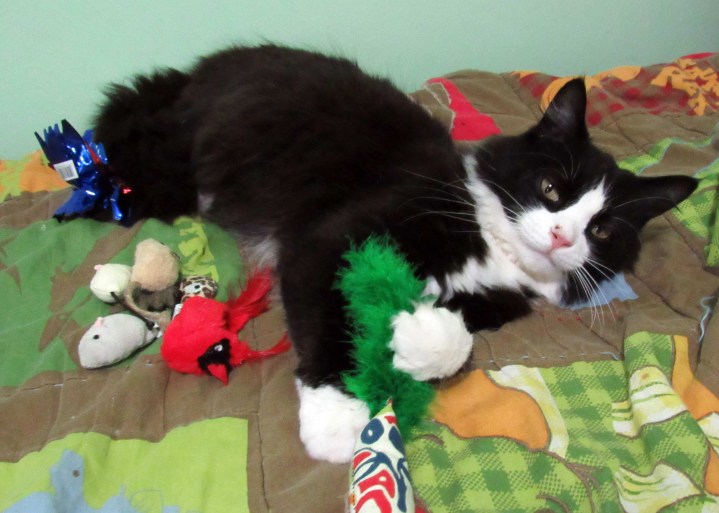 It's much better to relax and hold the squirrel! He ended up kicking the whirly bird behind the bed.
Whiskers, his mother, enjoyed sitting with the toys as she was plotting her escape because the neighbors love spoiling her rotten when she is in town.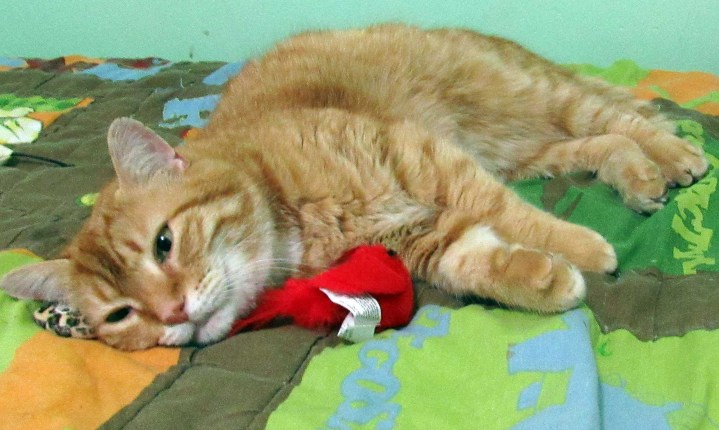 Garfield is content to sleep on top of the pressed catnip fish. He enjoyed playing with his toy.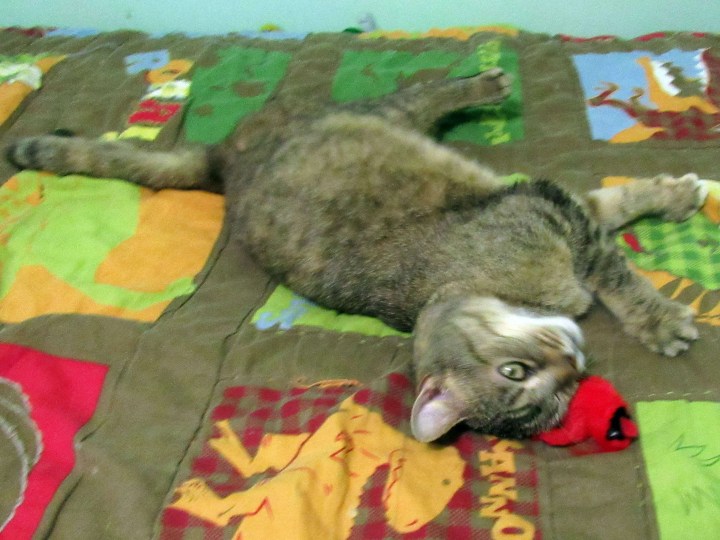 Chancey was a stray that showed up at the farm during a bad snowstorm a few years back. She loves J, age 8.
She is content playing with the toys.
The cats were delighted with their March Purr Packs Box. They played, batted, licked, and did bunny kicks with their toys. they also enjoyed their kitty treats. The pasta is a big hit with our eight-year-old.  The medium-size box provided enough toys and treats for all the kitties to enjoy throughout Meowrch. The medium size box had an approximate value of $47.00which is excellent for a $29.99 cat box.
What do you think of Purr-Packs?