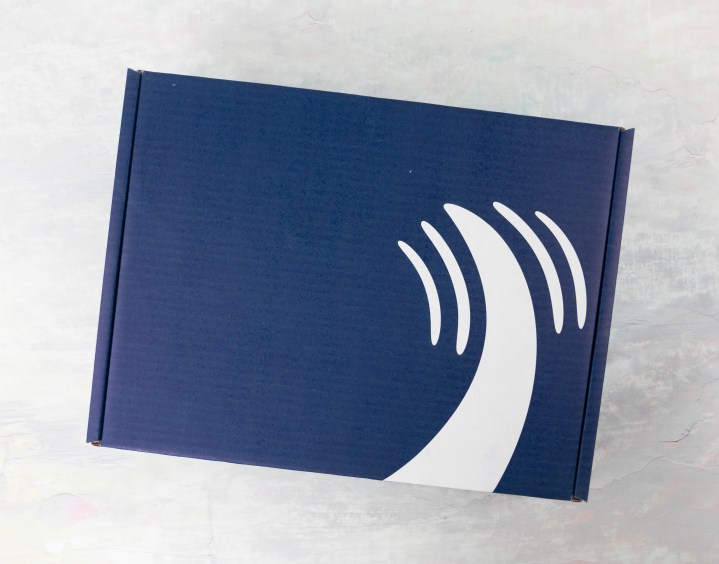 Pupjoy is a subscription box for dogs that delivers the healthiest dog treats with all-natural ingredients and clear labeling, as well as well-crafted dog toys and artisan accessories. You can choose from monthly, bi-monthly or quarterly subscriptions, and then have it customized for your dog's specific needs. To date, PupJoy has a total of 28 options to customize your box.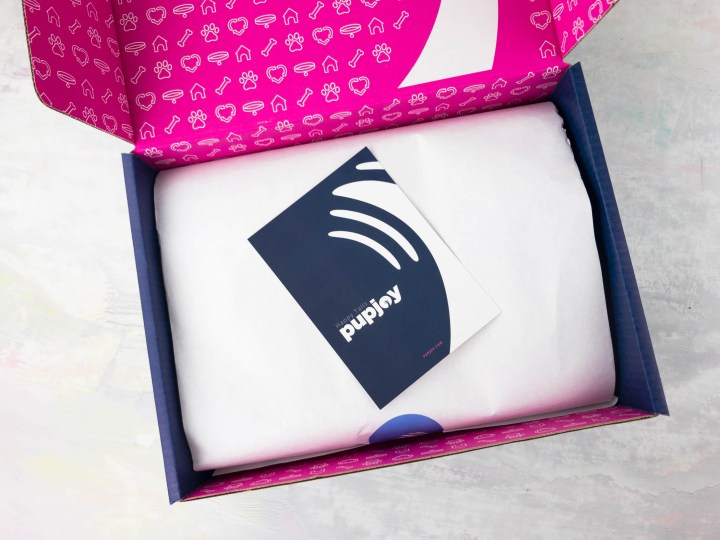 You can choose either an Uno Box, great for single dog households or a Grande Box, a plus-sized box for a multiple dog household. There is also an option to receive a combination of toys, treats & accessories, or you can limit the subscription to toys & accessories only. If you wish, you can even opt to receive treats only. You can skip renewals and edit or cancel a subscription – anytime, without penalty.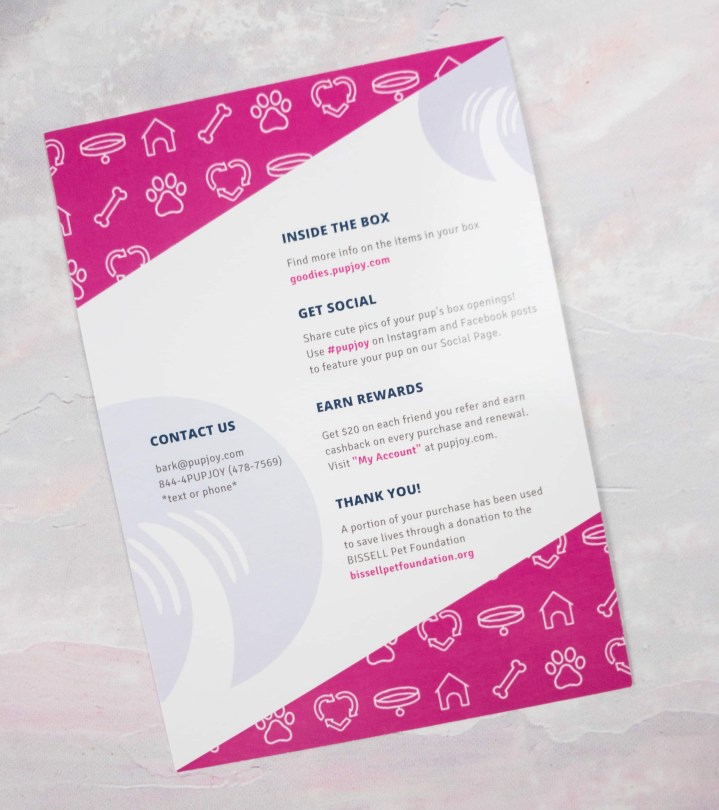 As always, our box is full of dog goodies! The first thing you will notice is a welcome card on top – it contains information about PupJoy and how to share pup photos to get featured on their social pages. PupJoy works directly with small manufacturers. They support independent businesses and they give back through charitable programs too.
DEAL: Take $10 off any subscription plan! Use coupon code HELLOSUBSCRIPTION.
Everything in the box!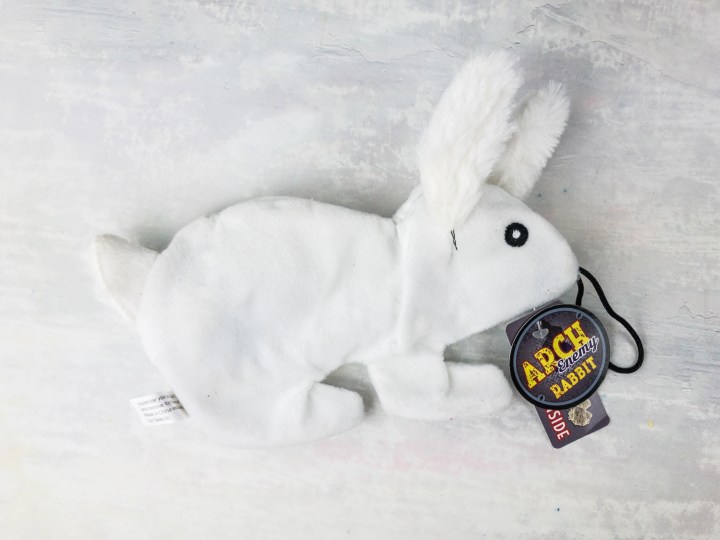 Arch Enemy Rabbit: This toy is super cute and well timed for Easter and spring! It's a flat bunny with a rope inside and a squeaker too!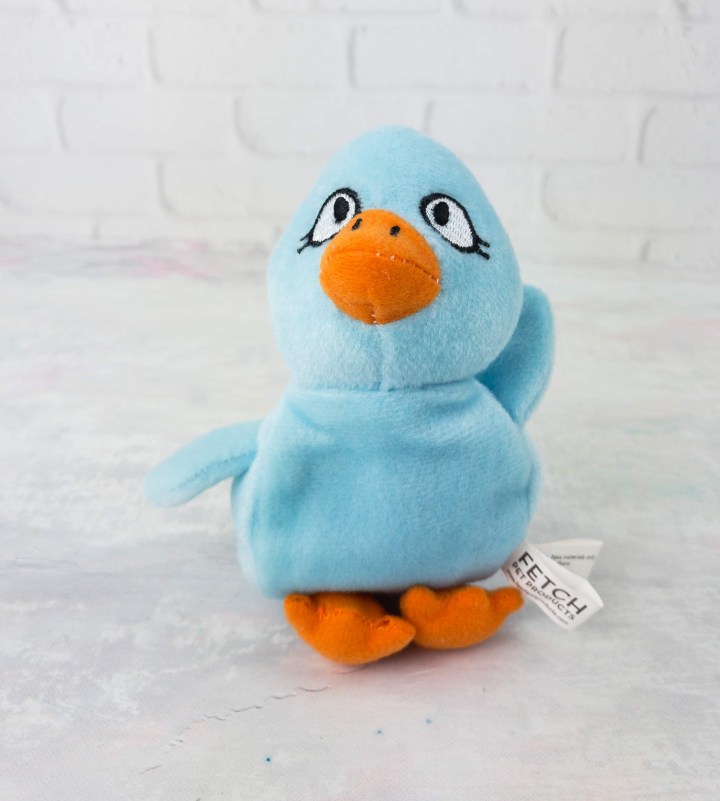 Fetch Pet Products Hatchables Blue Bird Inside-Out Dog Toy ($6.99) And this blue ducky is the perfect spring match!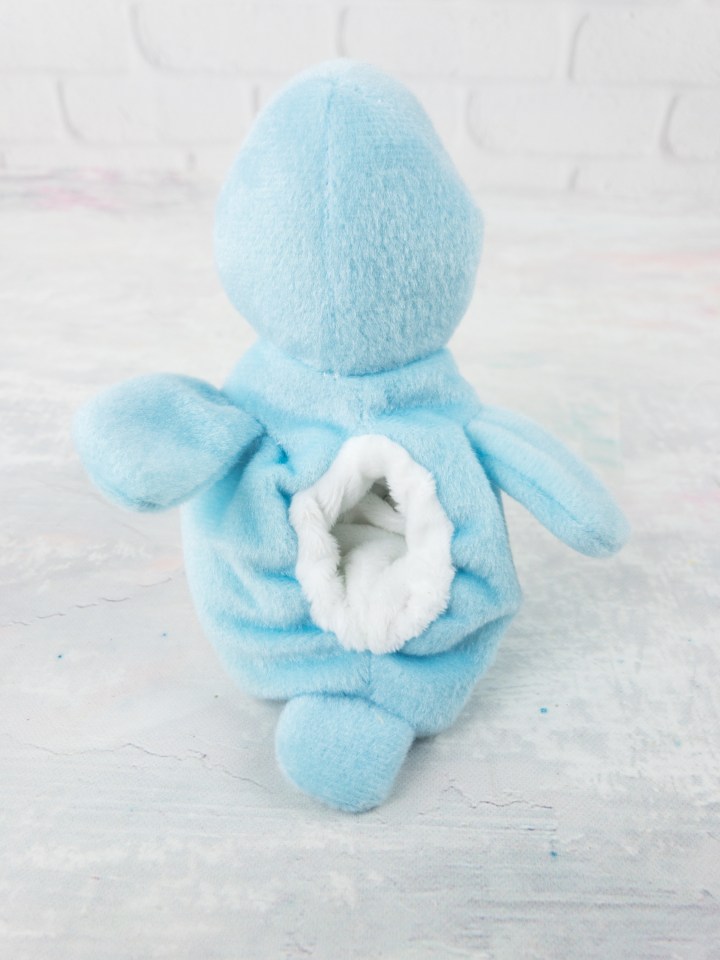 He has a hole in the back and actually turns completely inside out!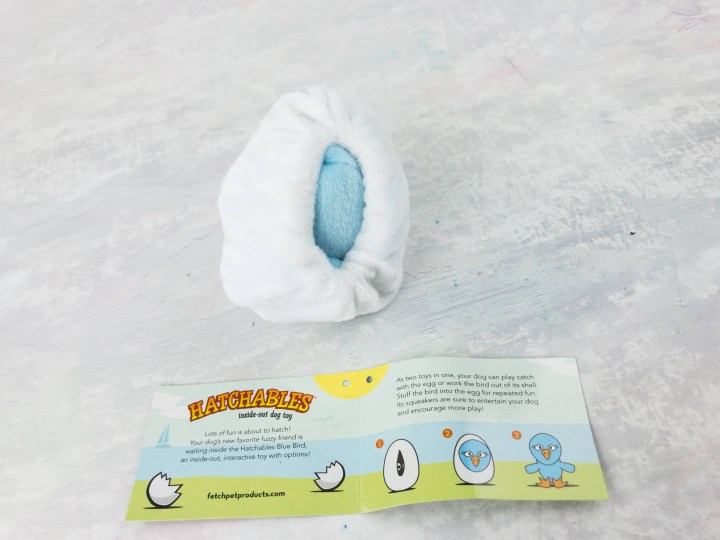 Just tuck his body inside and it will drive your dog wild "hatching" the duck!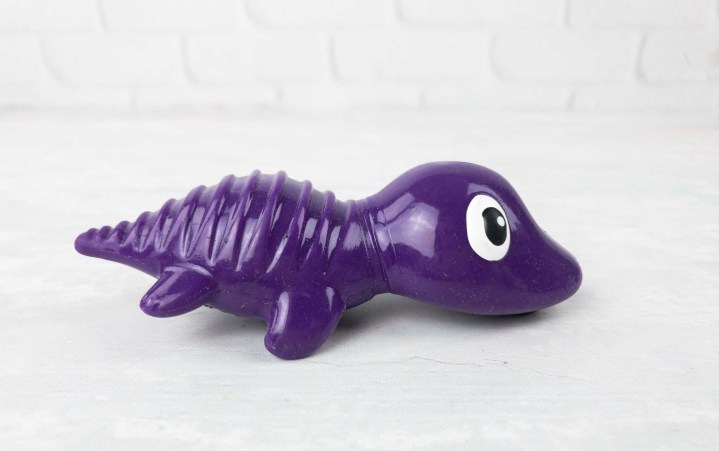 Cycle Dog Dino Dog Toy ($4.35) Cycle Dog toys are SUPER tough, and they float too!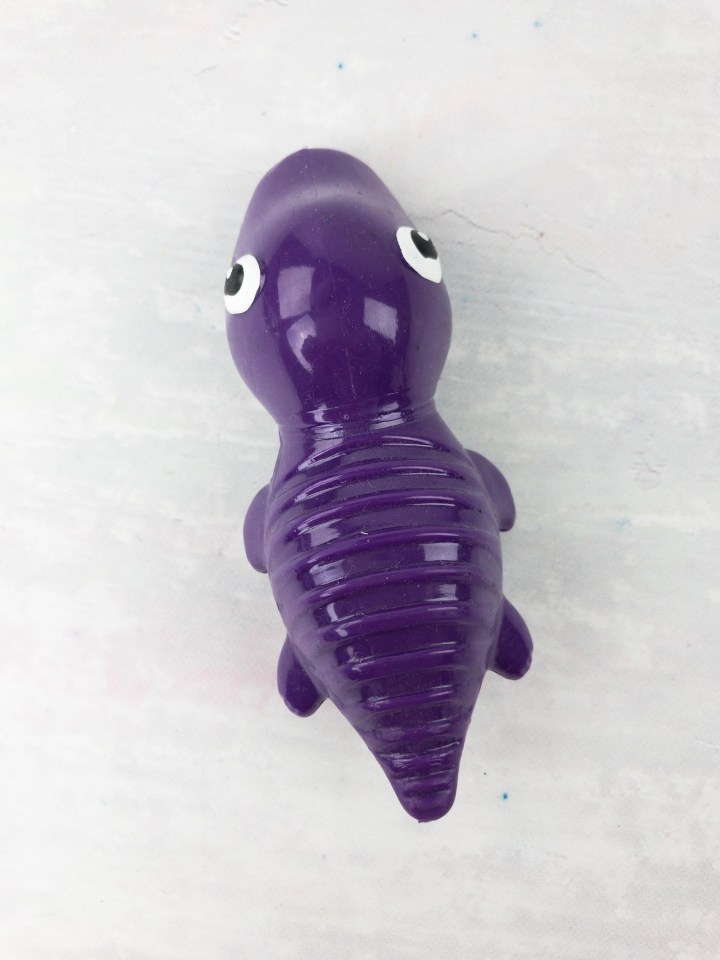 This dino has great nubs for gum stimulation.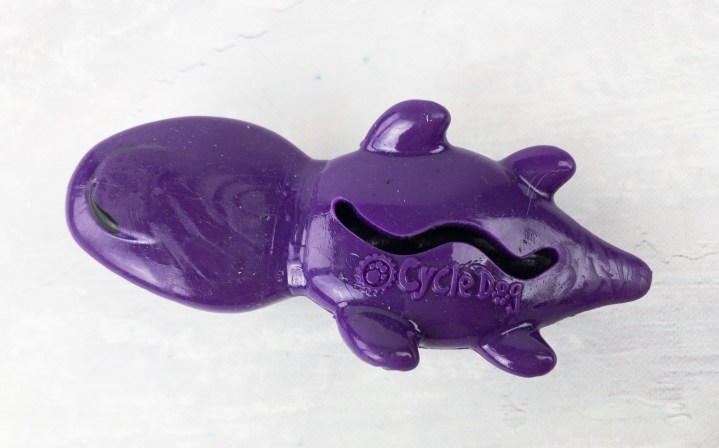 And you can tuck treats or kibble inside his belly for extra fun!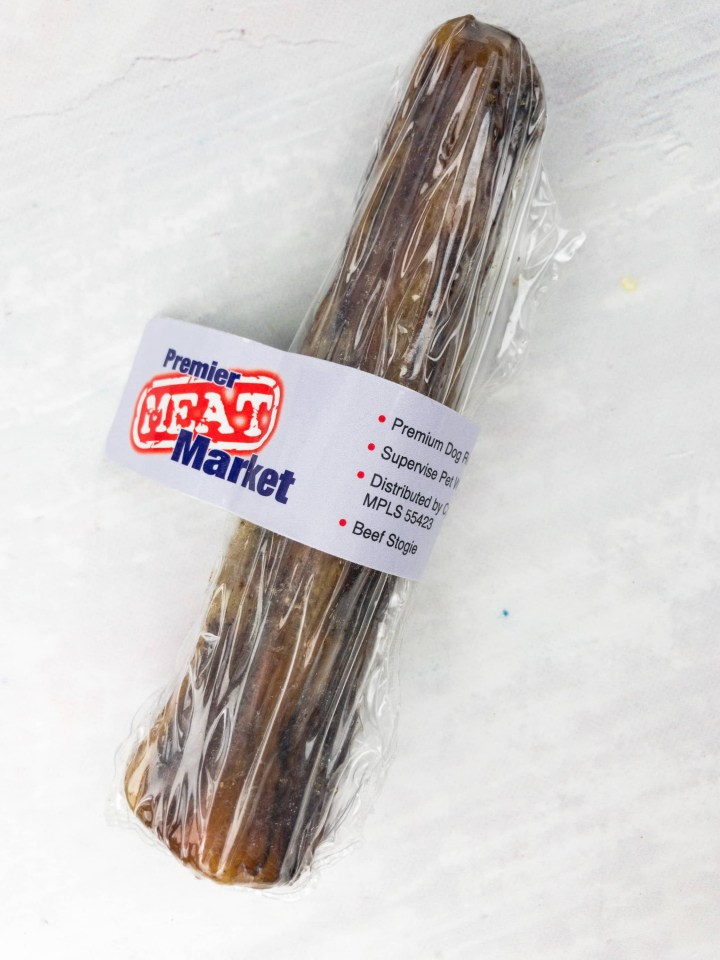 Premier Meat Market Beef Stogie Dog Treat
Earth Rated Dog Waste Bags ($7.99) I love that this box takes care of all the every day things too – an entire box of unscented dog waste bags were included.
The bags are leak proof and fit right into a standard dispenser – and everything is made from recycled products!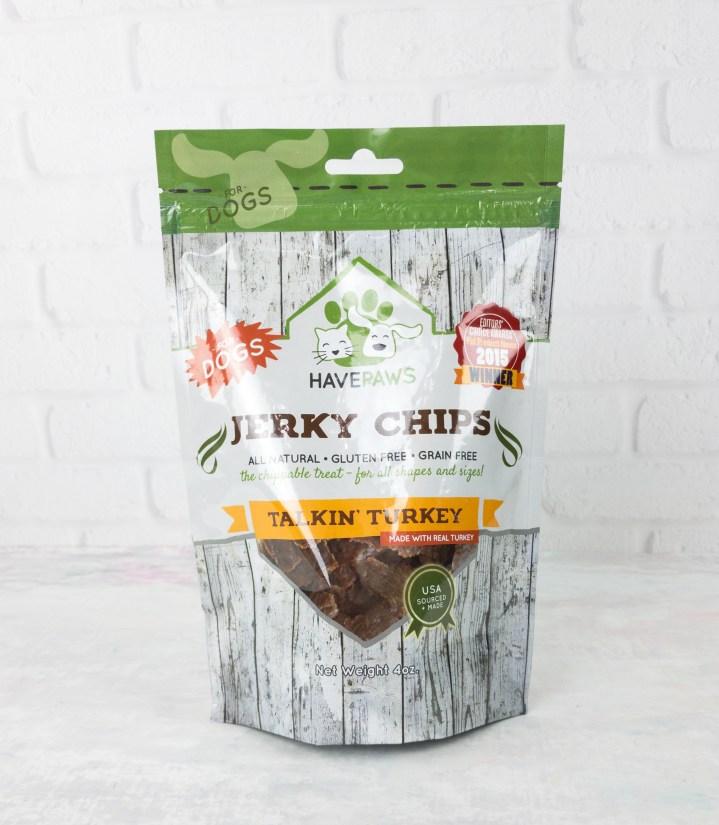 Have Paws Talkin' Turkey Jerky Chips ($9.99)  These treats are USA sourced and made plus they're all natural, gluten free, and grain free too.
You just chip off how much you want to treat your dog from the great big piece – this is the perfect treat for a walk and our dog found them delectable.
Boo Boo's Best Kurobuta & Wild Boar Dehydrated Raw Treats & Food Toppers for Dogs ($7.99) These boosters are meant for topping off your dog's regular dish, as well as treating!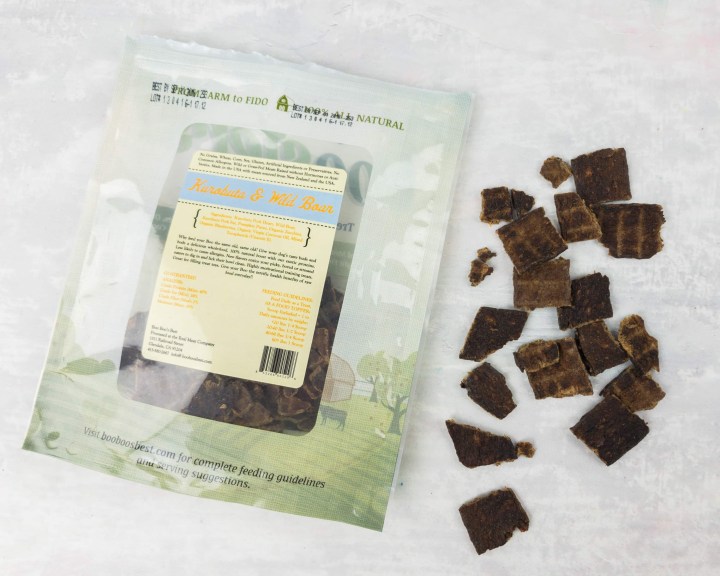 They're made from Kurobuta pork, wild boar, organic virgin coconut oil, and for our dog Lindy, the most important part was the pumpkin and zucchini! Blueberries are also a favorite for her, and pork is her favorite meat. This is one of her favorites of all time!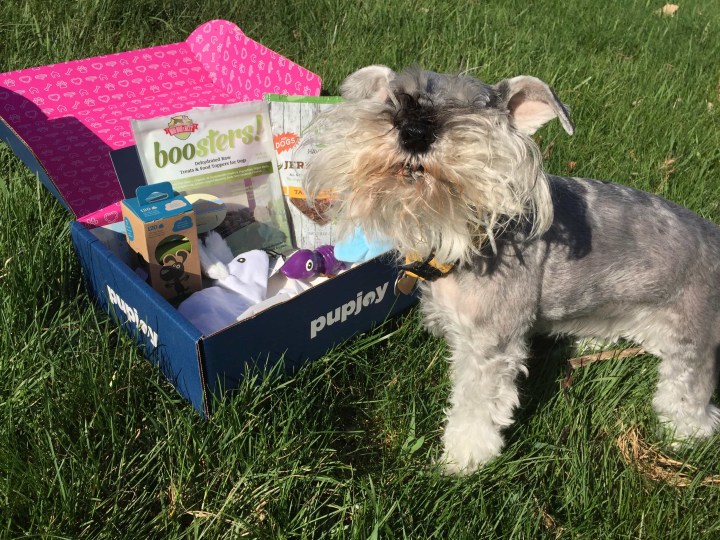 Pupjoy is a good subscription for any dog, and it can be tailored quite a bit to suit your pup's nutrition and play needs. The treats come in large, full-size packs, and our dog always enjoys them. We really love Pupjoy's curation criteria, because have never once had to worry about the ingredients in a treat Pupjoy sends us, and the toys are always high quality too. Most of the products in this box are produced by small businesses that really care about your pets, and we think that their careful selections really distinguish this box from the rest!