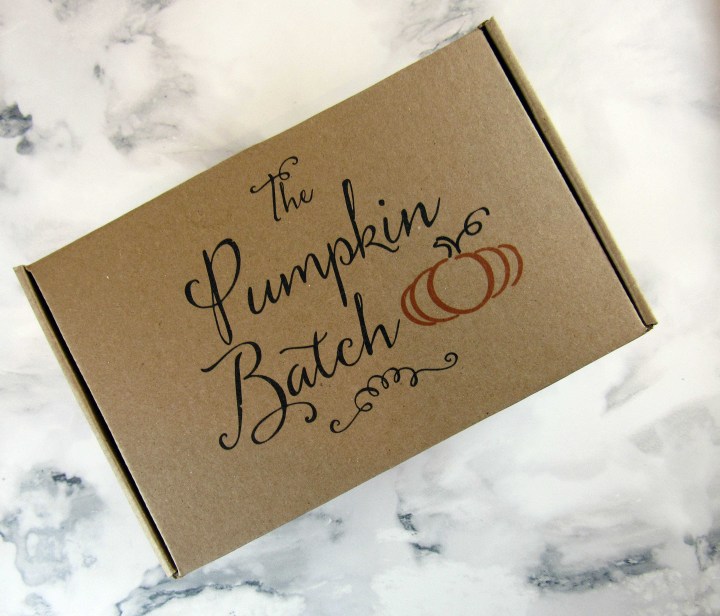 The Pumpkin Batch is a monthly subscription box for pumpkin lovers – every month you'll receive 4-6 products for pumpkin and pumpkin spice lovers – all year round! Products are sourced from small businesses all across the US!
Please note that Pumpkin Batch subscription has temporarily ended.
The February Theme is "Sweet Pumpkin Love." Yummy!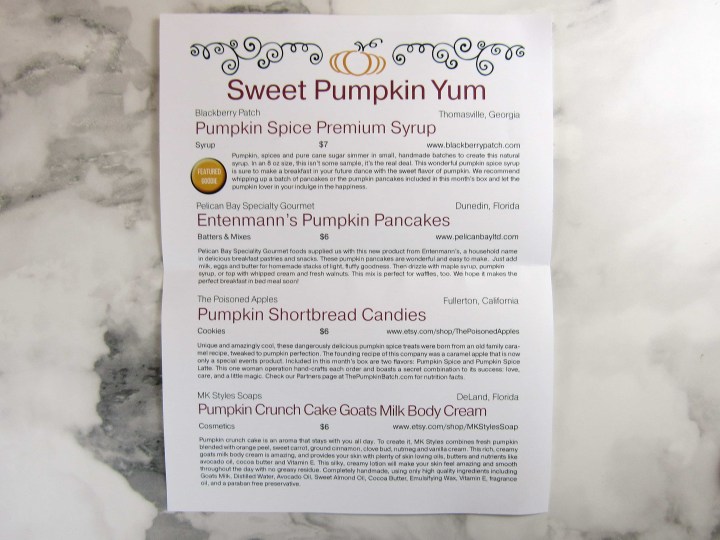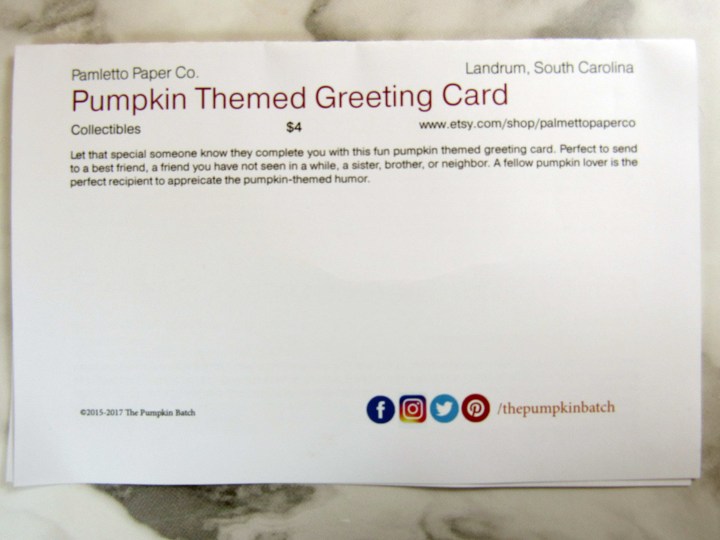 The information card has complete details on each item, including the value, the maker, and the ingredients or other necessary information.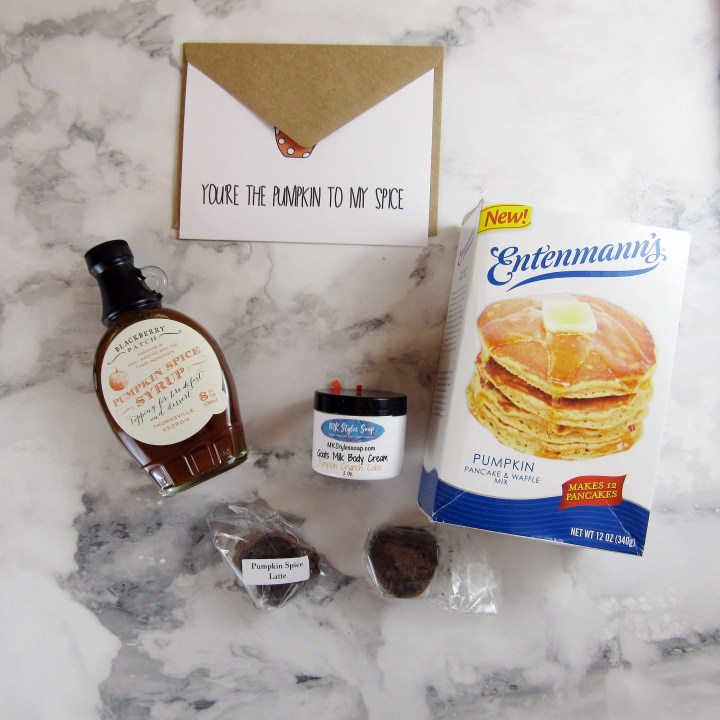 Here are the items in the February Pumpkin Batch Box. The family is ready to start eating!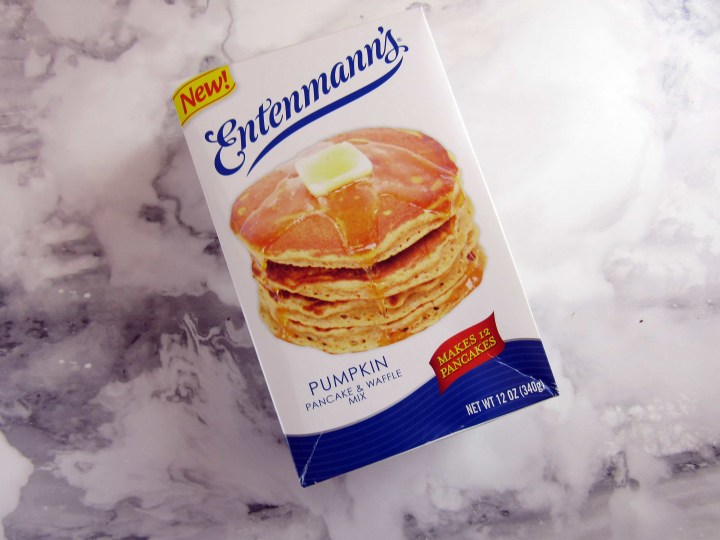 I was surprised to see Entenmann's Pumpkin Pancakes (12 oz, $6.00) in the box. I did not know Entenmann's made pancake mixes and wasn't able to find the mix on its website. I have mixed feelings about the pancakes. I would have preferred a small artisanal brand, but it is exciting to discover a new product that will be in stores nationwide.
The Blackberry Patch Pumpkin Spice Premium Syrup (8 oz, $6.99) is handmade in small batches. Blackberry Patch has pumpkin syrup recipes including one for a pumpkin latte. I plan to use the syrup to make Pumpkin Marshmallow Popcorn for our next movie night.
The MK Styles Soaps Pumpkin Crunch Cake Goats Milk Body Cream (2 oz, $6.00) smells good enough to eat. The whipped goat's milk body cream is moisturizing and non-greasy. Meghan Styles makes all her creams by hand with high-quality ingredients. Her description explains what I mean by the amazing scent.
One of my favorite fall scents, pumpkin crunch cake is something that lingers all day and will have everyone you pass asking "what is that amazing smell?!" Fresh pumpkin blended with orange peel, sweet carrot, ground cinnamon, clove bud, nutmeg and vanilla cream
It's a favorite new find!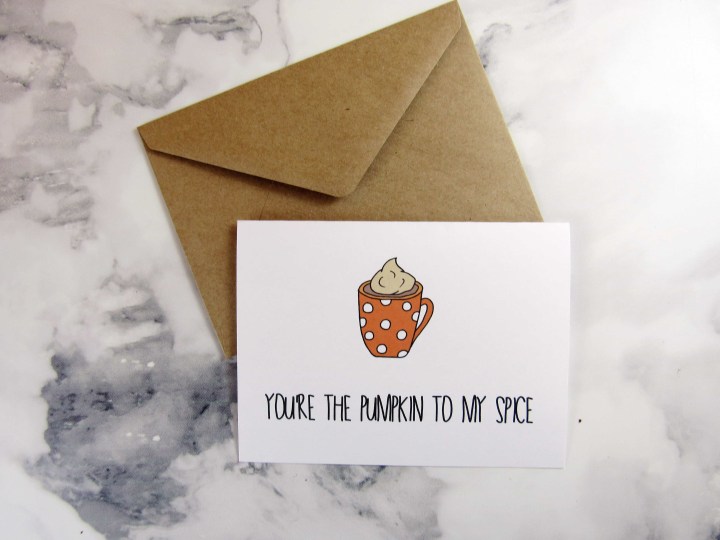 It's the perfect Valentine or anytime card for Pumpkin lovers! The Pumpkin Themed Greeting Card ($4.00) is blank on the inside. I like it because not only can it be used for a significant other, it is also appropriate to send to a good friend. The card is printed on 110 lb cardstock paper and comes with an A7 envelope. My pumpkin-loving teenager grabbed the card right away.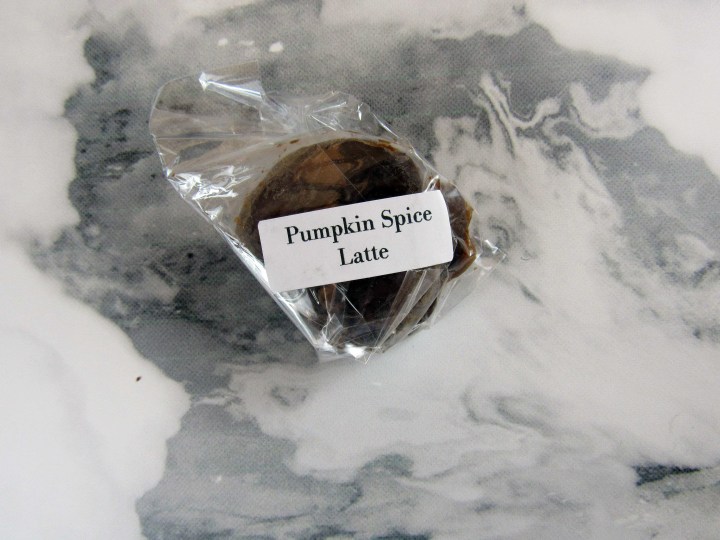 The Pumpkin Spice Latte Candy ($3.00) was claimed by our eighteen-year-old. He loved the pumpkin spice latte flavor although he found the cookie to be very sweet.
The Pumpkin Shortbread Caramel Candy ($3.00) was devoured by my husband. He said it had a great pumpkin caramel taste and was very sweet.
Breakfast, a card, a little bit of pampering, and sweets made the February Pumpkin Batch Box a delightful box for the month of love! My favorite item is the Pumpkin Crunch Cake Goat's Milk Body Cream. The value of the box came to almost $29.00. I can't wait for the Pumpkin Batch to relaunch its subscription box in the fall because it's a wonderful treat for pumpkin lovers year round!
What did you think of this month's Pumpkin Batch?