Pro Wrestling Loot delivers collectible items from the world of professional wrestling. This box is $19.99 per month + $6.50 shipping. The items come from the major wrestling companies and also from some of the independent federations. Each month has a different variety of items so let's take a look at what this month had to offer.
As you can see, there are items from a multitude of wrestling companies.
DEAL: Receive 10% off your first box with code SAVE10!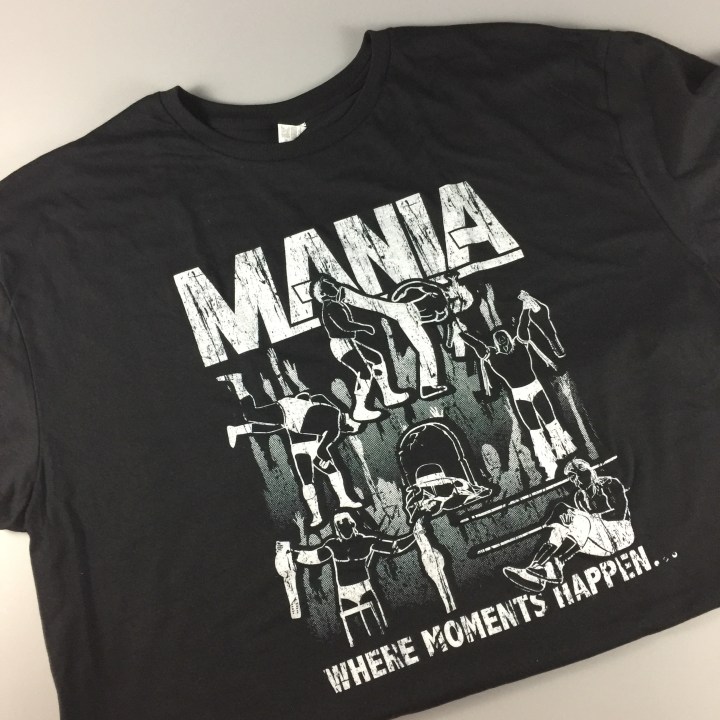 Mania – Where Moments Happen T-Shirt – There seems to be a lot of familiar moments on this shirt…
What's your favorite moment?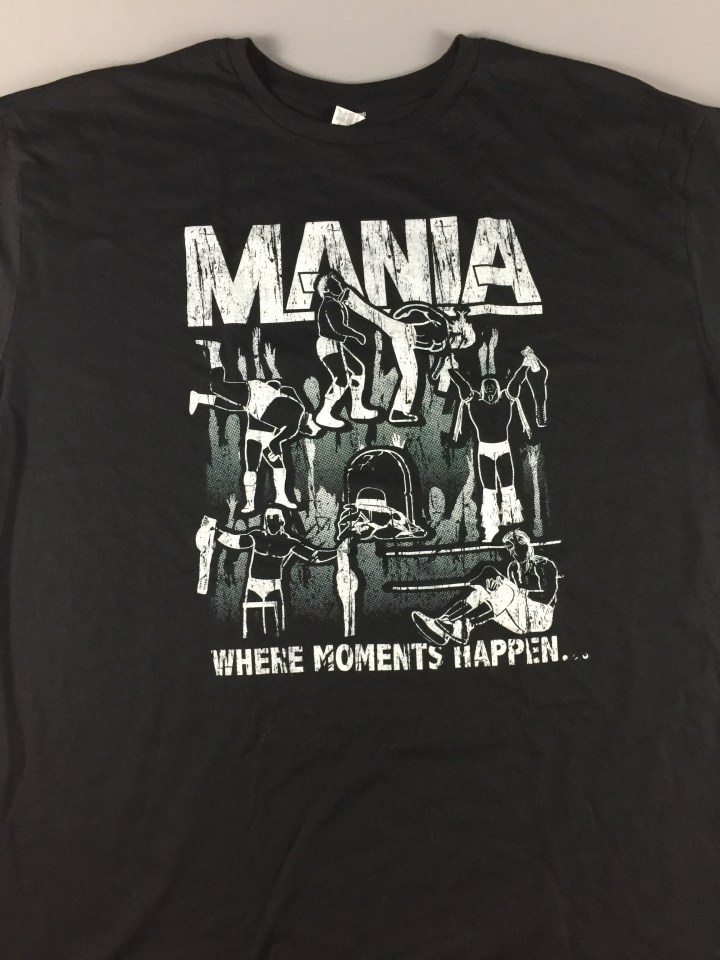 The worn look of the logo is a nice touch on the all black background.
Macho VS Dragon Poster. One of the greatest wrestling matches in history happened at Wrestlemania III when Randy "Macho Man" Savage wrestled Ricky "The Dragon" Steamboat.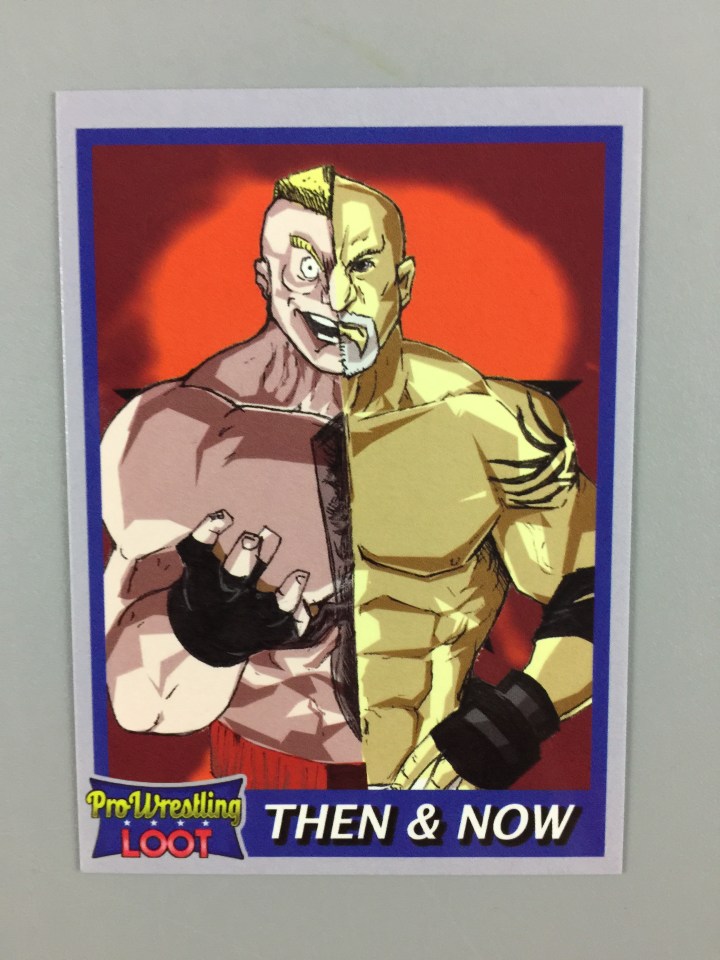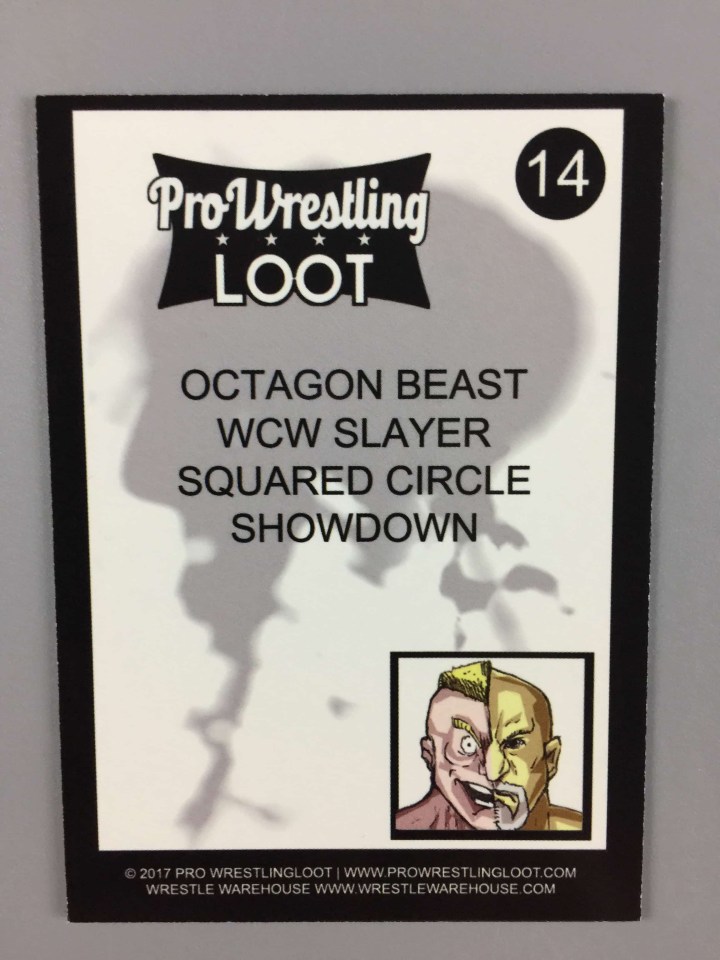 PWL Trading Card – The monthly card features the artwork of now and then. Looks like Brock Lesnar and Bill Goldberg. The art is good, I'm just not a huge fan of either of these guys as wrestlers right now.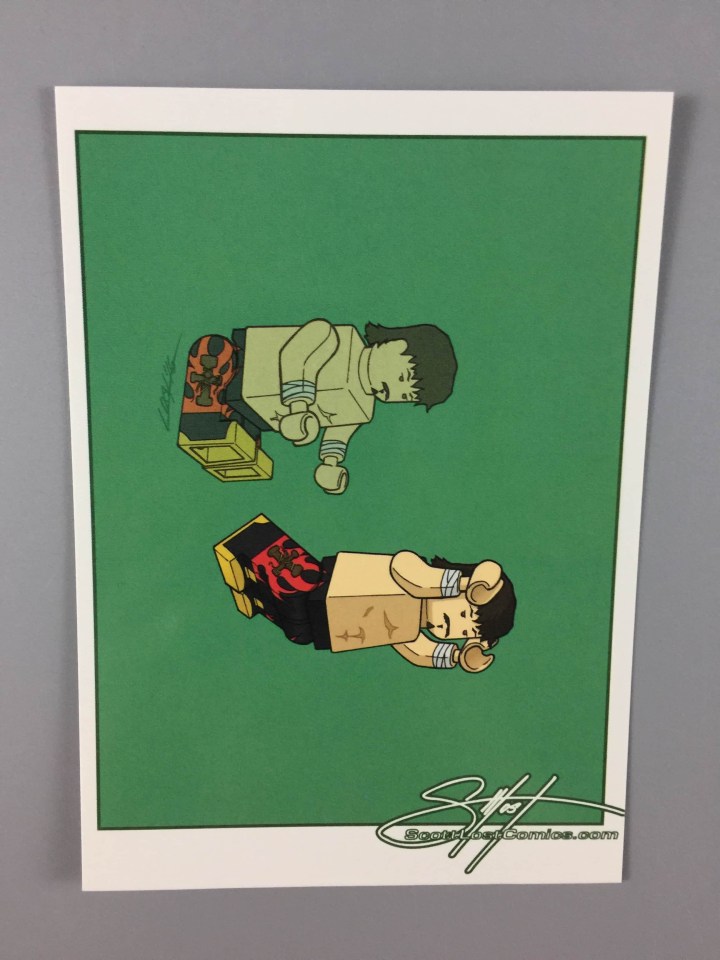 Logo Eddie Print. I like the Lego look of Eddie Guerrero doing a frog splash on this green background.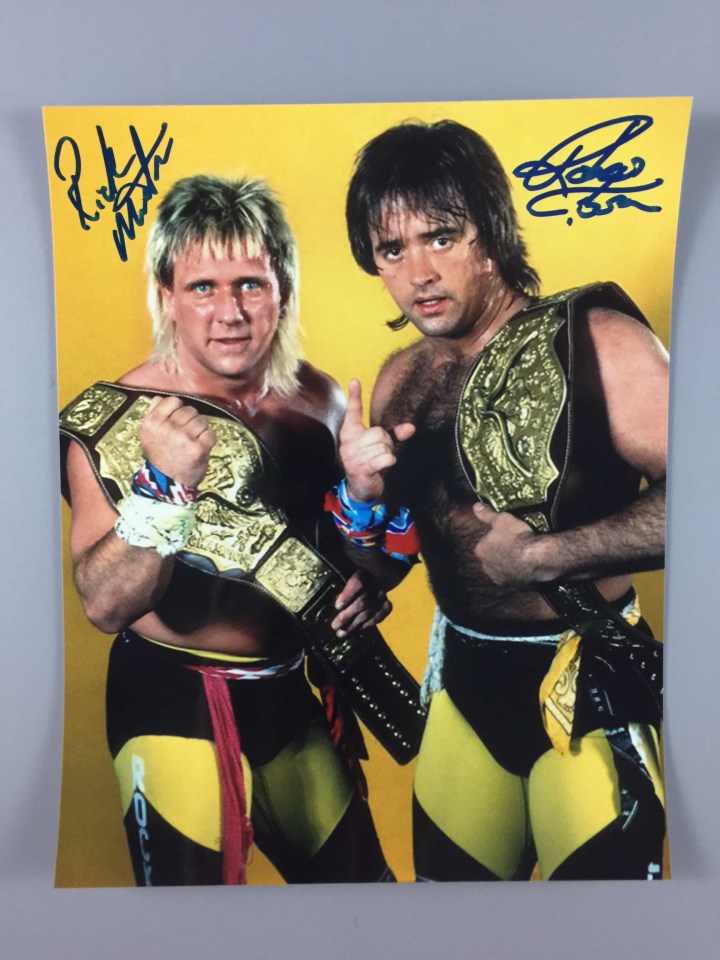 Rock & Roll Express Autographed 8×10. This is one of the biggest reasons to get Pro Wrestling Loot. The autographs from wrestlers are absolutely fantastic.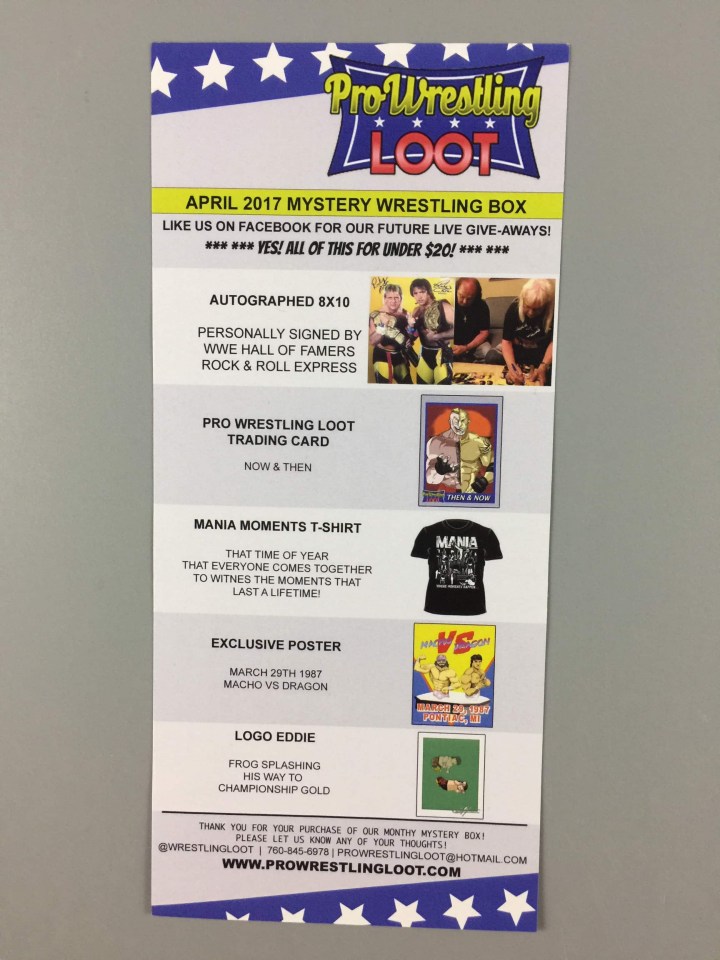 Description Sheet. I like getting a checklist with descriptions with subscription boxes.
This is such a fun subscription box. If you're a fan of pro wrestling and want to get items from all over the wrestling landscape along with exclusive items then I'd suggest giving the subscription a chance.