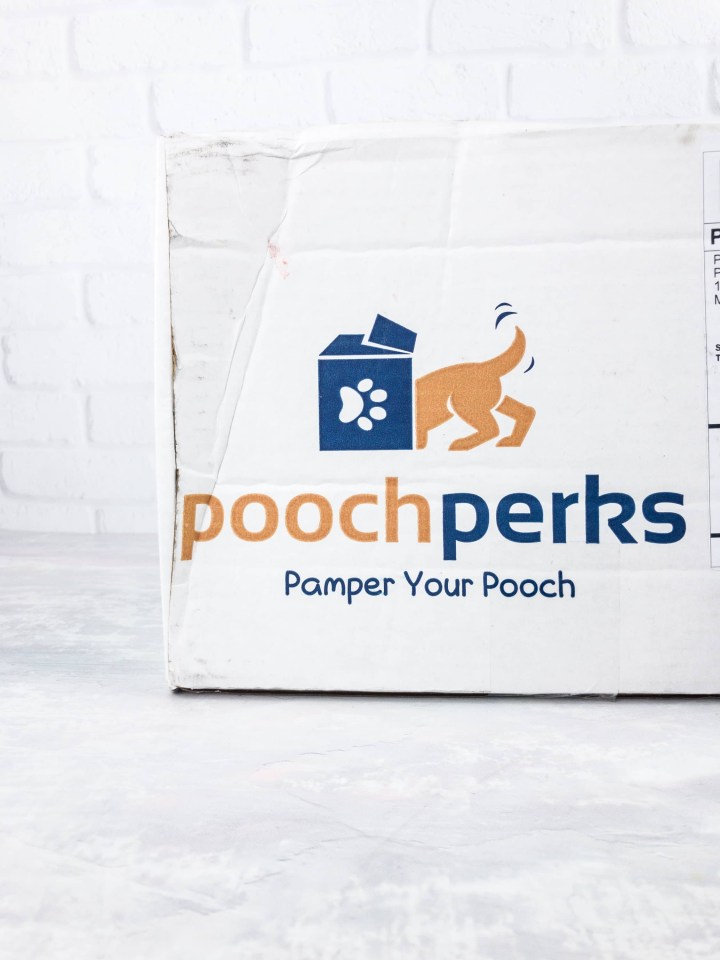 Pooch Perks ships a selection of gourmet dog treats and hand-selected toys to your favorite pup. Pooch Perks has recently relaunched, discontinuing their PennyPincher, Popular and Pampered boxes. You now have the option to fully customize your subscription, or get their standard Popular Pooch box.
This is review of the standard Popular Pooch box.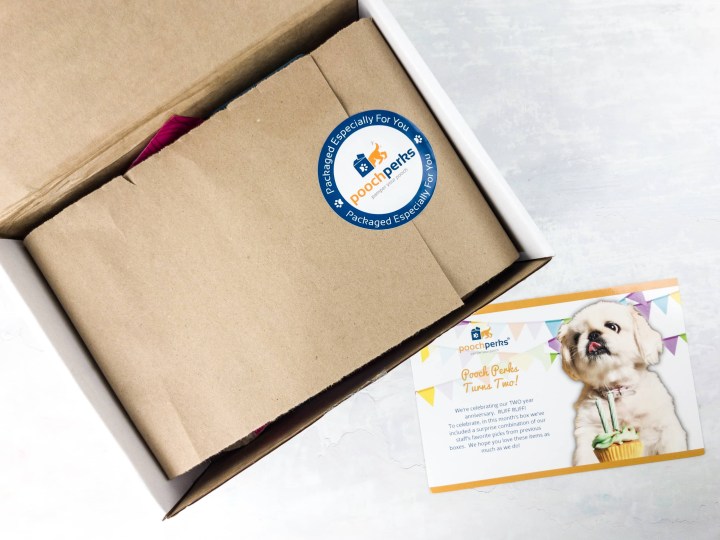 The theme this month is "Pooch Perk Turns Two."
DEAL:Get 10% off your subscription length! Use coupon code FRIEND10.
The opposite side of the card features the new specialty boxes from Pooch Perk – they offer a Barkin' Great Birthday Box to celebrate your dog's big day, or you can grab the Welcome Home Puppy Kit packed with items to help manage the stresses and messes of having a new addition to the family.
Everything in the box!
Opie & Dixie Organic Snoutstik Nose Balm For Dogs ($5.33): This organic stick helps protect your dogs nose from sun, dryness, and irritation. It moisturizes with jojoba and natural oils, protects from infection with the antiseptic properties of rosemary oil, and also contains natural sunscreen!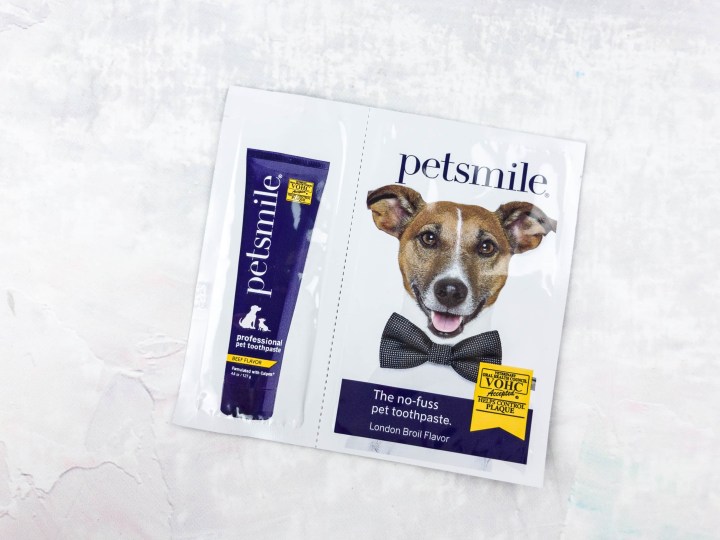 Petsmile Pet Toothpaste Sample: This sample pack comes in beef flavor.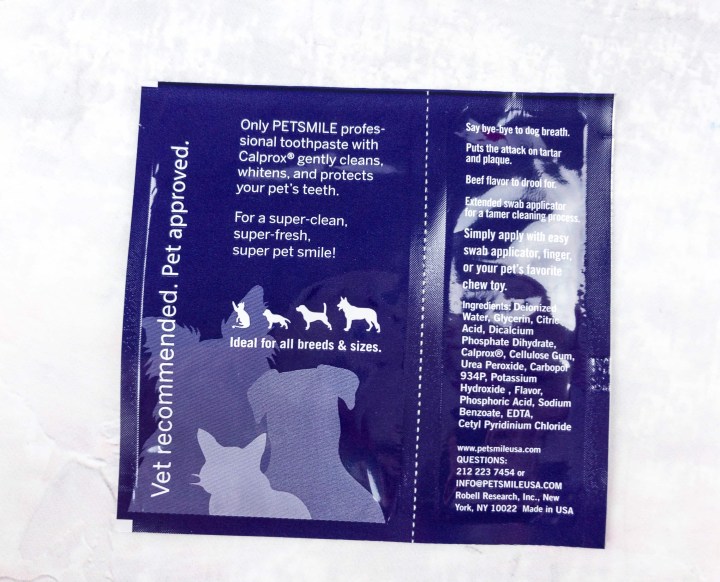 It contains a peroxide compound to help whiten teeth and clean without vigorous brushing.
Our box contained two fashionable toys from Haute Diggity Dog.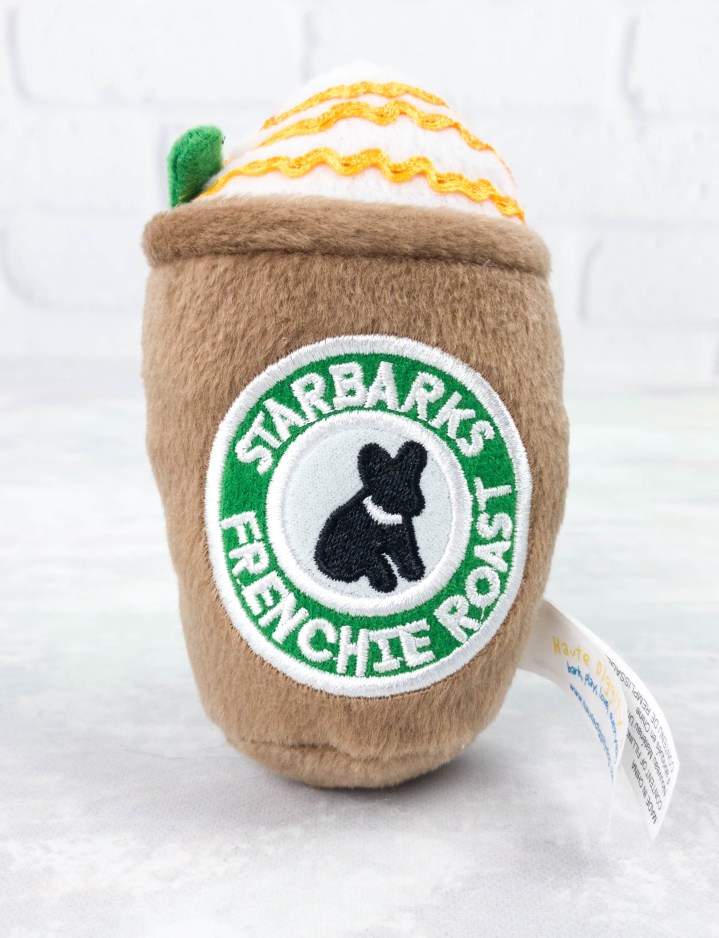 Haute Diggity Dog Starbarks Frenchie Roast Dog Toy ($12.50): This squeak toy has a plush exterior and soft filling.  It's so cute – it looks just like a tiny caramel machiatto.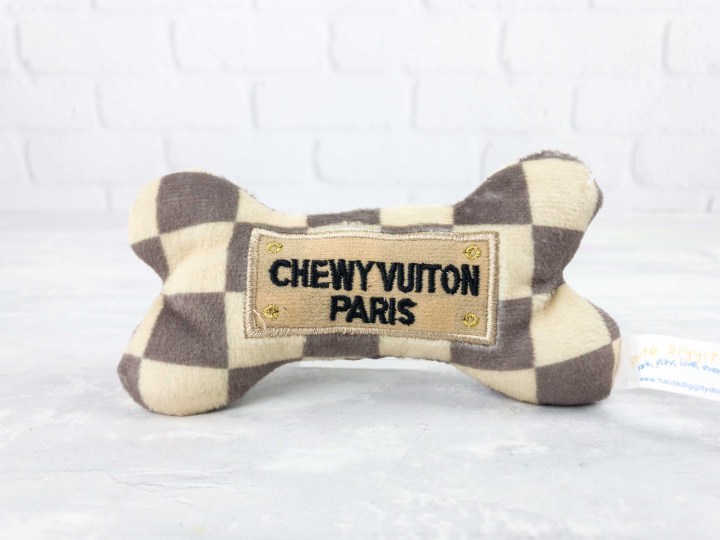 Haute Diggity Dog Chewy Vuiton Checker Bone ($13.99): In a nod to the notable design house, this bone has an elegant checkered pattern (they wisely didn't attempt to appropriate the actual LV print) and label. The interior is soft, with a tiny squeaker.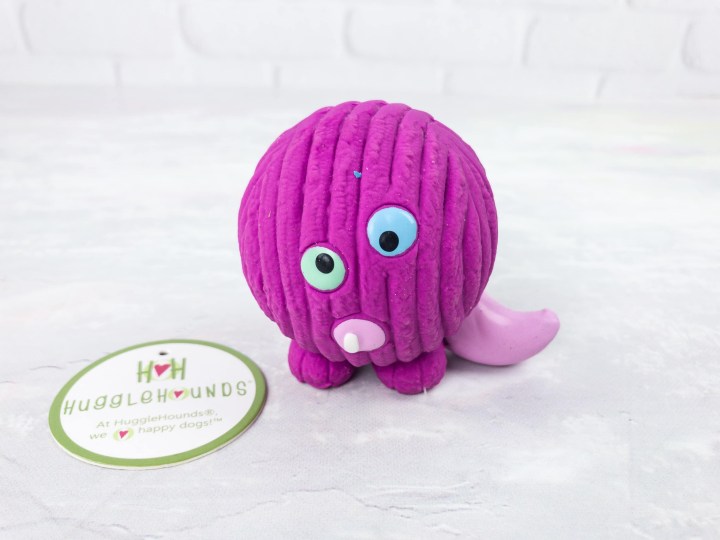 HuggleHounds Ruff-Tex Monstah Purple Dog Toy ($8.99):  This little guy has a rubberized texture and ridges that make for fun gumming.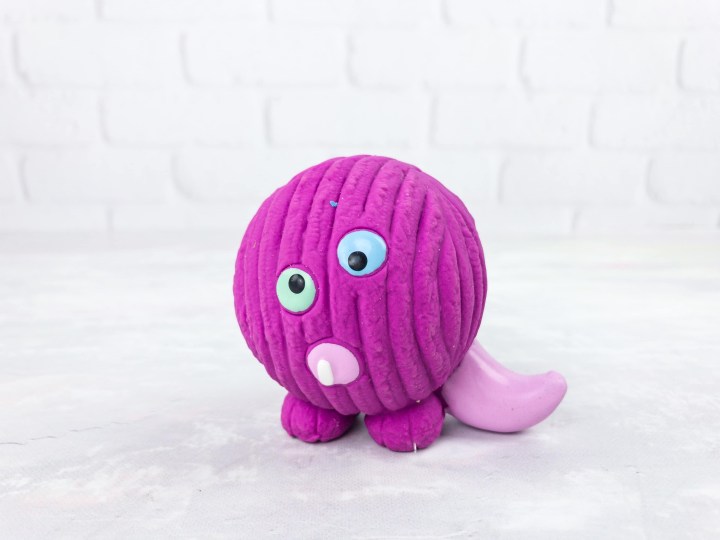 He has a fair amount of detail – including two different color eyes and a pacifier.
He even has a little heart on his bottom!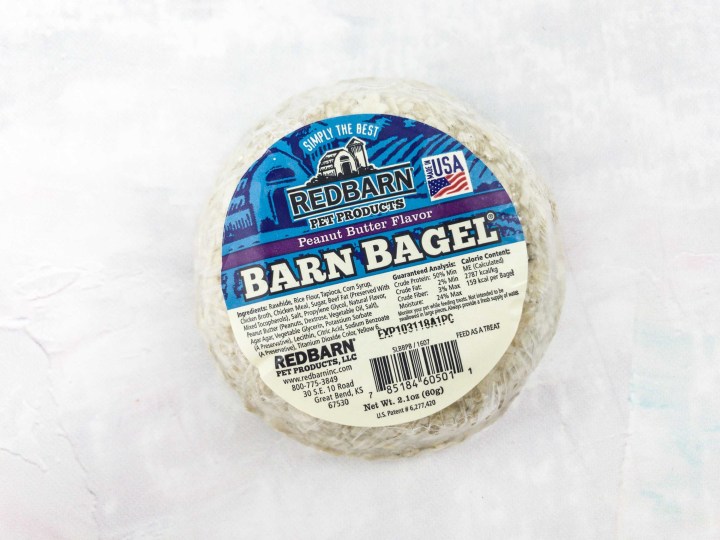 Redbarn Pet Products Peanut Butter Barn Bagel ($1.39): This rugged chew is like a amped up Combo for a dog. The exterior shell is made primarily from rawhide bits bound with tapioca and rice flour.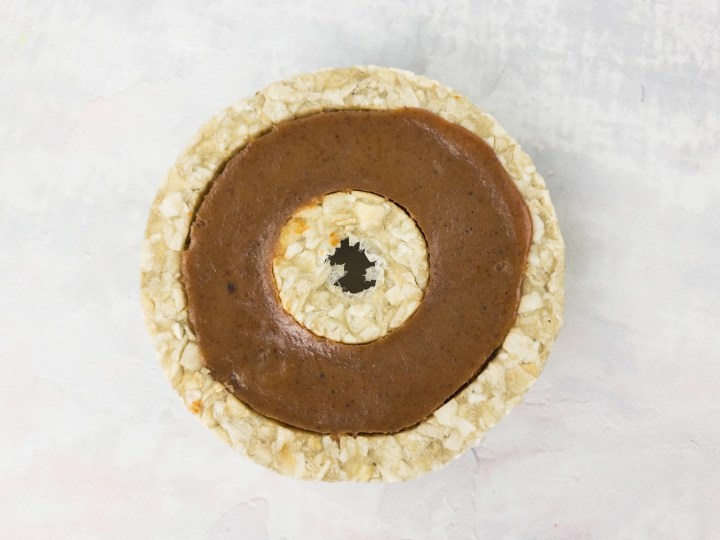 Inside is a thick, peanut butter based flavor ring. The filling is thicker than ordinary peanut butter, so it stays intact and doesn't make quite such a mess.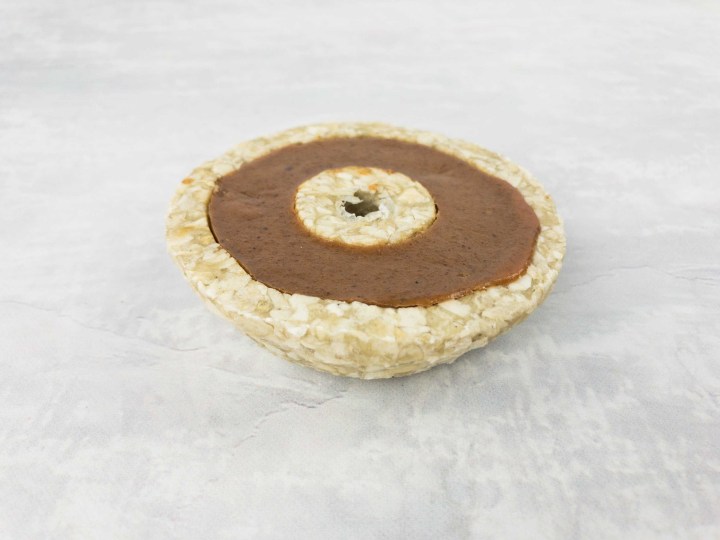 The half-bagel shape is manageable for even little dogs. Our mini-schnau isn't a bit chewer, but she felt compelled to grab this item and bury it immediately under a pillow for later!
Kong Teddy Bear Plush Dog Toy ($3.27): This fuzzy guy is designed especially for active chewers. He has a lessened amount of stuffing so he doesn't explode every where when vigorously chomped.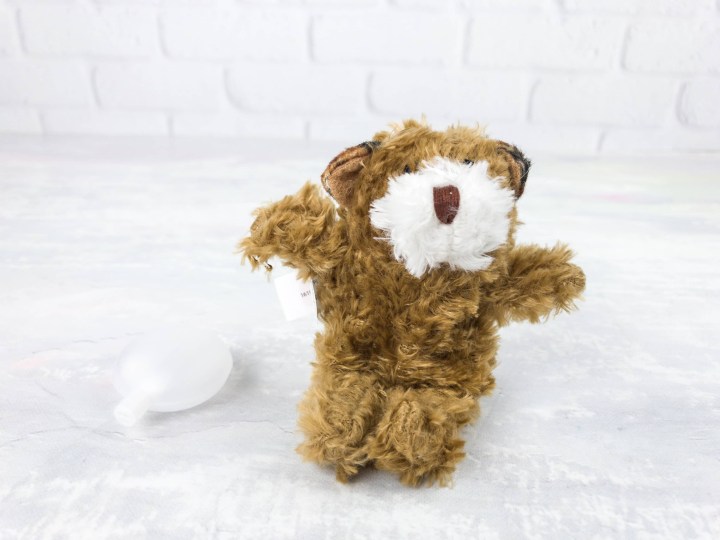 He looks like a slightly mangled little teddy bear. An extra squeaker is included, so he gets a second chance at life after being thrown to the dogs.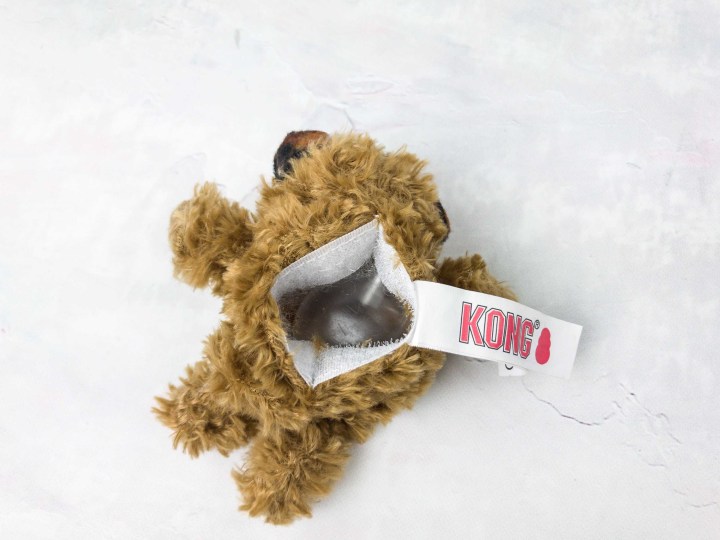 The back has a hook and loop closure that seals tight but allows access for swapping out the squeaker bulb.
Down Dog Snacks Dog Treats in Appleberry Zensations Flavor ($10): These smell really nice, with a cran-raspberry fragrance. Our pup ordinarily enjoys moist treats more than biscuit type treats bit she took right to these.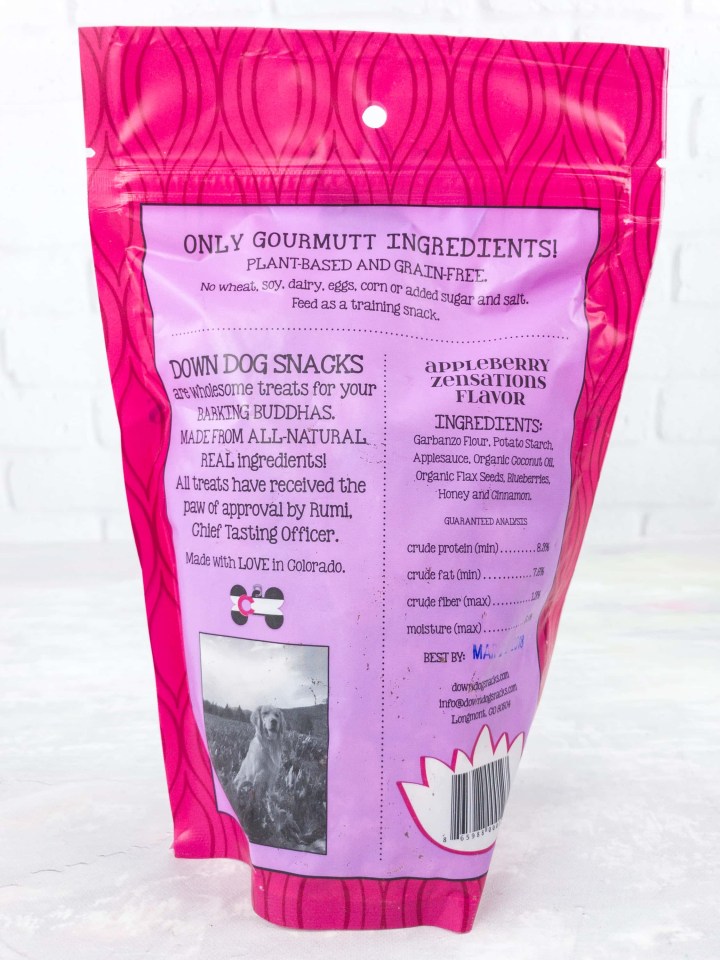 Garbanzo flour makes a healthful base for the dough, and the remaining ingredients would make a pretty good human snack.
Grandma Lucy's Pure Formance Starters Fish Recipe Dog Treats ($13.99): These little fish balls are a bit smelly because they are freeze dried instead of cooked rock hard.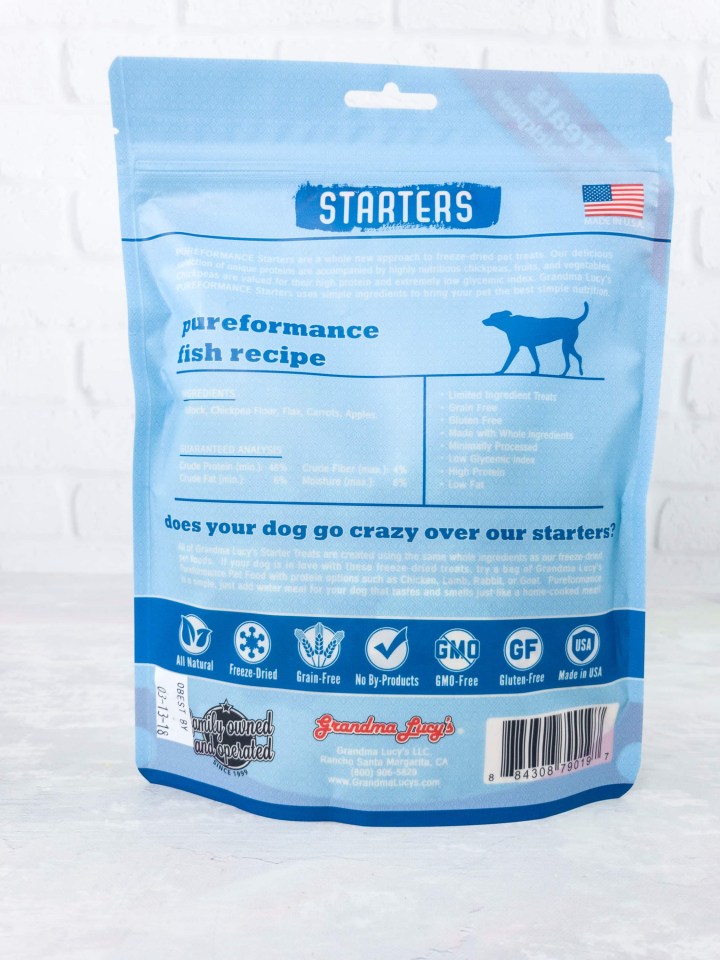 Our dog loves these. The ingredients don't contain any grains, relying on fruits, veggies, and chickpeas instead.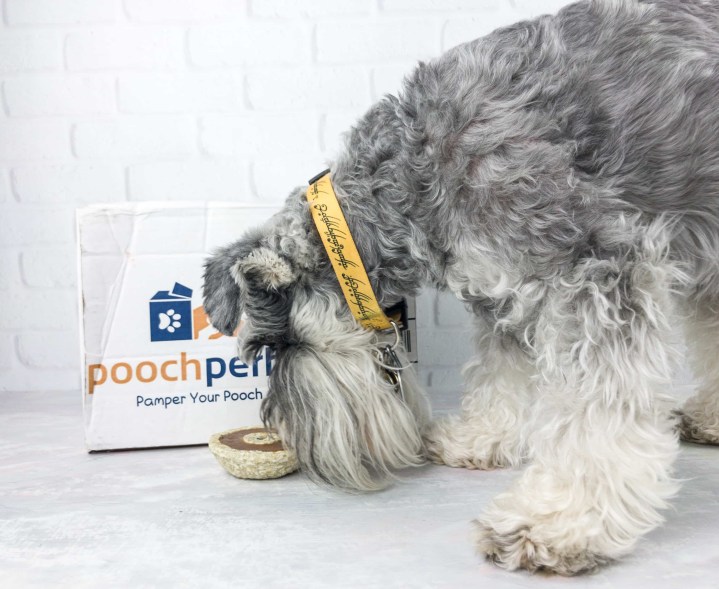 Although she will probably never actually consume it, Lindy was fascinated with the bagel!
Pooch Perks is reliably great. It is highly customizable to suit your dog's specific needs, but the standard box has a great combination of treats and toys.  We Especially like the quality of the treats that come in the box – they are made with high-quality, healthful ingredients, and they come in great big bags for gluttonous dogs.
What did you think of this month's Pooch Perks?