Pip & Lola's Everything Homemade Soapy Subscription Box is a customizable soap box! First, select the "Duet Better Package" (2 soaps) or the "Soaping Solo Package" (1 soap). Next, chose one of three options. The first option is the standard option of any soap from their 100 different varieties. The second option is the dude package which contains more "man-friendly" soaps and no floral scents. The third option is the vegan package which will have soaps that do not contain goats milk, beeswax or honey in them. All options include body, facial, and shampoo soaps. Lastly, pick your payment option. Enjoy the wonderful world of soap!
Pip & Lola's has updated its subscriber options. The 'Soaping Solo Package' (single bar) with shipping included is $6.49 monthly. The original option of $3.99 plus shipping is available too. The 'Duet Better Package' (two bars) with shipping included is $9.49. The original option of $6.99 plus shipping is also included.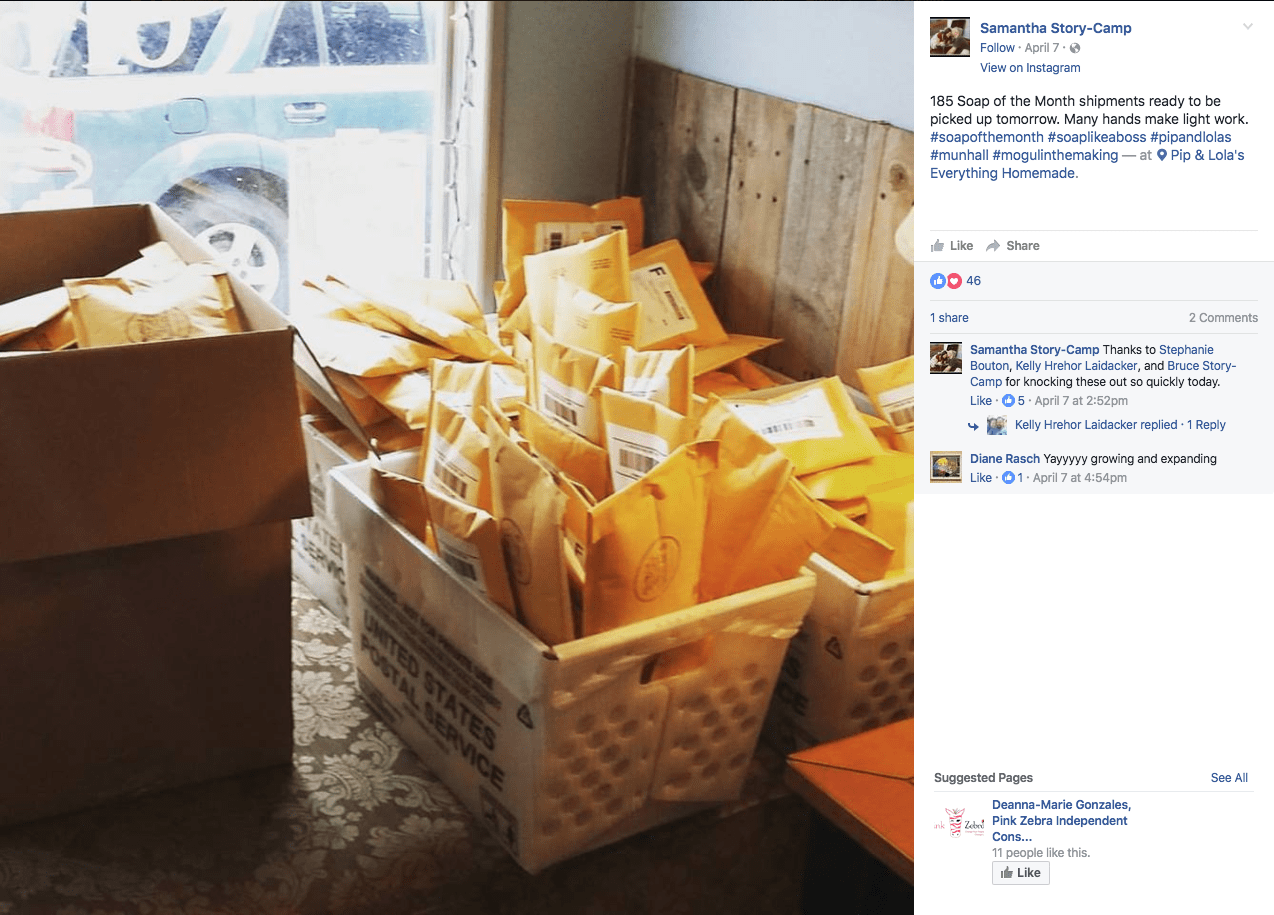 My package is there!
DEAL:  Get 15% off any 3, 6, or 12 month subscription plan! Use coupon code NOTLIKEFIGHTCLUB.
These are the soaps that arrived in my April box.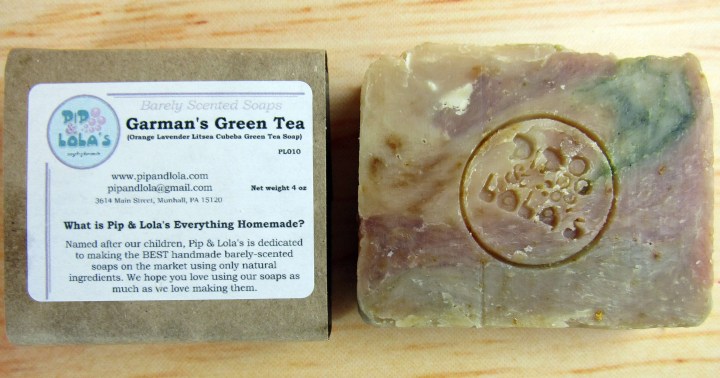 Garman's Green Tea (4 oz, $6.49) Vegan Soap
I can smell the green tea and lavender in this soap. It's very relaxing and calming. It's beautiful too. My skin can get irritated easily, and this soap is very soothing.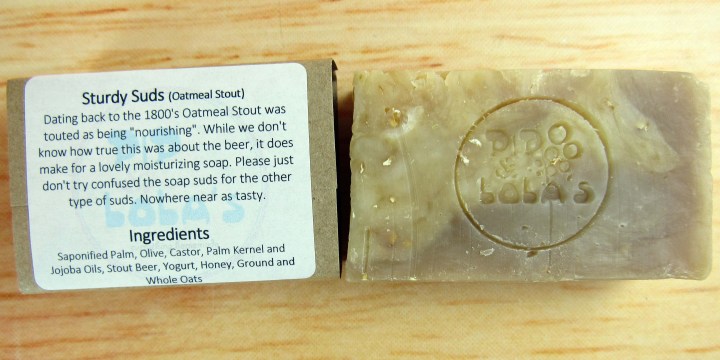 Sturdy Suds 4 oz

This soap is definitely a guy soap. The oatmeal smell is the most noticeable right away, but it's not a heavy smell. I love oatmeal, so I'm adding this to my long list of Pip & Lola favs.
The TAO of Soap Hot Process, Vegetarian
 This soap smells so good that I almost ate it. Seriously. The Dried Orange Peel, Coconut, and Cocoa Powder dominate this soap sample. This is a good soap for a guy, in my opinion. The Coconut and Dried Orange Peels spell out M-A-S-C-U-L-I-N-I-T-Y.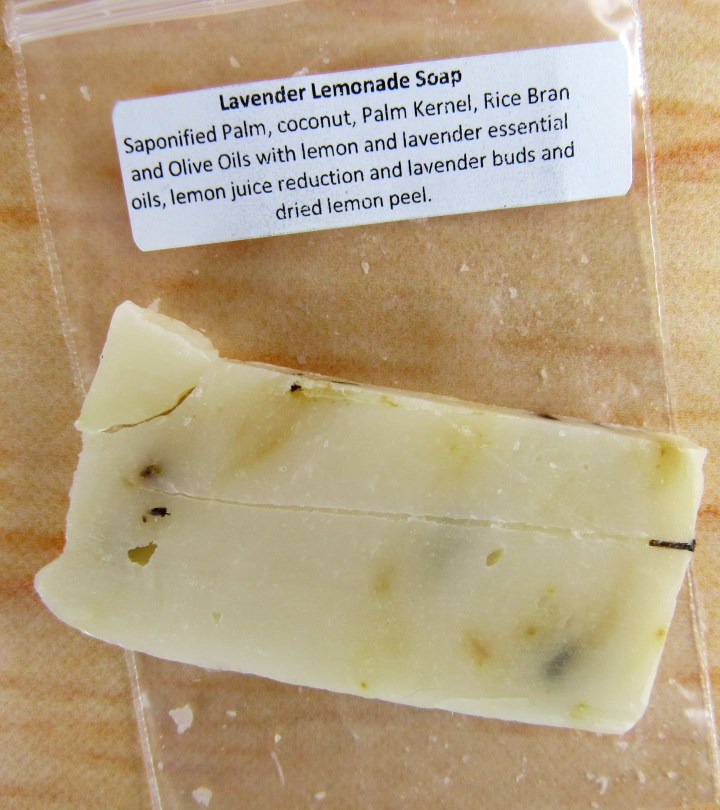 Lavender Lemonade Soap. Hot Process, Vegan

This is the second month in a row that I received this soap. I'm not complaining though; This soap has an AMAZING smell to it! Lavender + Lemon = perfection. I love this soap.
I'm sad to say that this Month Pip & Lola didn't include a funny business card. I love their business cards. When I opened the package I actually checked the business card before checking the soap… oh well.
Pip & Lola's soap DOES NOT disappoint. Ever. I have been satisfied with them every single month, and they are my favorite subscription.Every month I look forward to what soaps come.  This is a good soap subscription box for teenage guys and everyone else too.
Did you love Pip & Lola's Everything Homemade as much as I do?