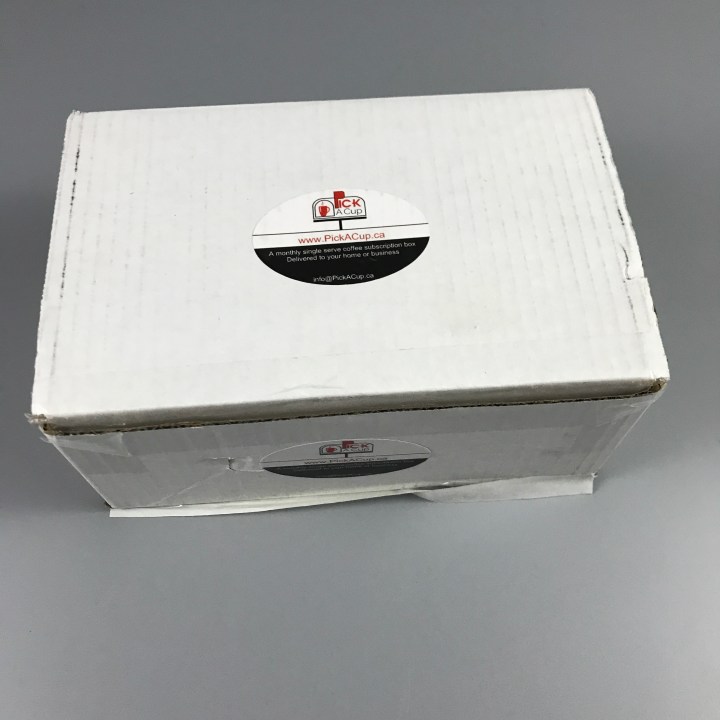 Pick A Cup is a monthly subscription box that delivers 24 single serve coffee pods to your door. There are six preferences to choose from including light roast and mystery. This box is in two sizes and available on year-long subscriptions – 10 k-cups per month for $117 for the year or $24 k-cups per month for $263.40 for the year. All prices in Canadian dollars! For the large 24 k-cup box this works out to be about US$25 per month, including shipping.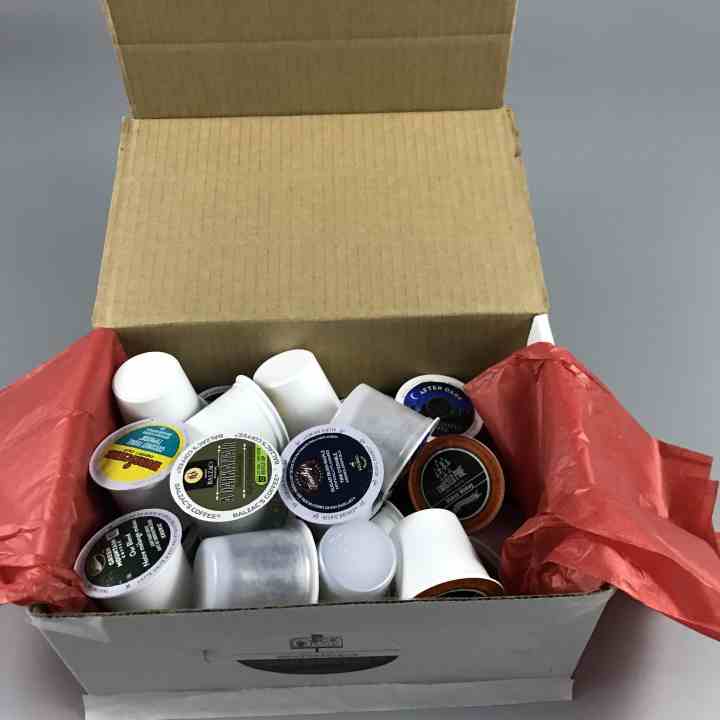 Not very neatly packaged but that's okay because nothing was damaged and I'm just going to organize them into my k-cup holder.
DEAL: Get 20% off any order! Use coupon code HELLO.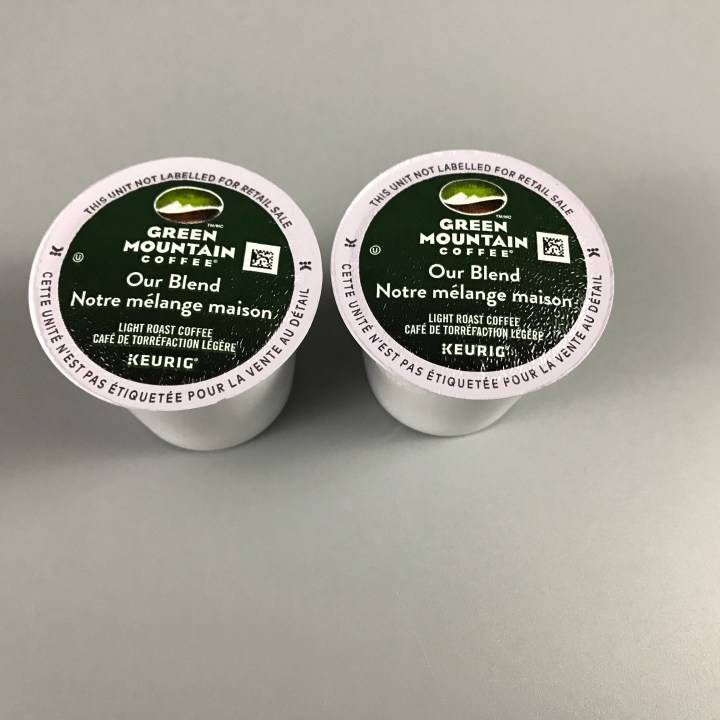 Green Mountain Light Roast Coffee. True to its name, this blend was just light, plain, and smooth. It's an American house-style coffee, perfect even for occasional coffee drinkers.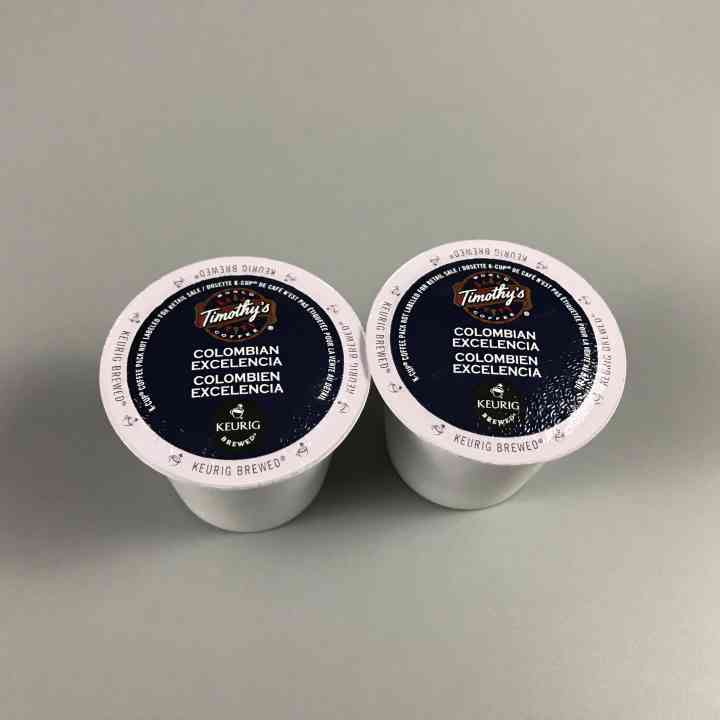 Timothy's Colombian Excelencia. This Colombian coffee is sweet and citrusy. It's a nice and smooth blend that will remind you of Colombia's vibrance.
Hawaiian Hazelnut by Wolfgang Puck. Mmmm, hazelnut + caramel! This one's a well-balanced roast and very tropical too!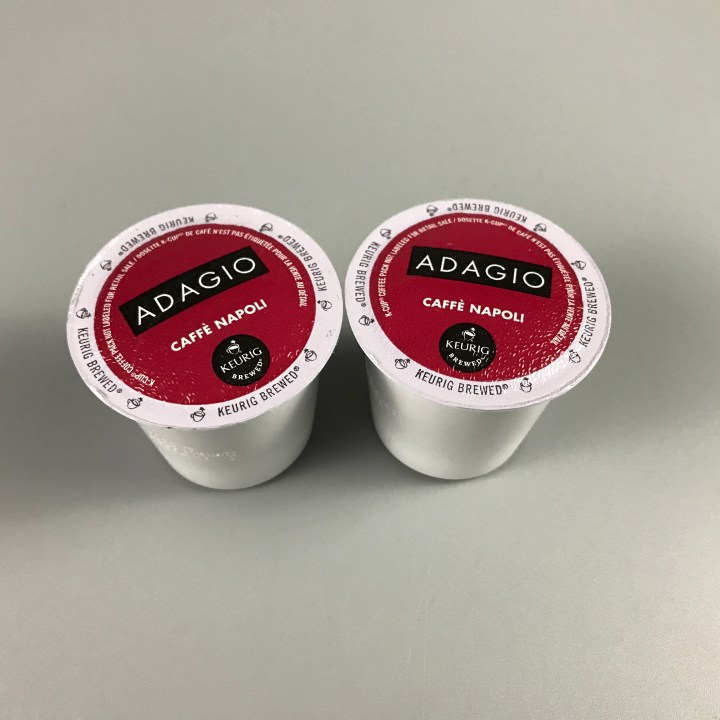 Adagio Caffe Napoli. For the dark roast lovers! It is a wonderful combination of chocolate and spices, very rich and full-bodied. It's made of 100% Arabica beans.
Wolfgang Puck's After Dark Decaffeinated Coffee. Something to satisfy our evening coffee cravings! Lively and crisp, this blend is medium-roast and made from 100% Arabica coffee.
Twisted Pine Carmel Sea Salt. Woah, this one is a great combination of sweet and savory! There was also a hint of coconut that made the blend so unique.
Unleaded Decaf Deca by Guy Fieri. A satisfying blend minus the caffeine! It's a rich medium roast that would be ideal for someone who is new to decaf coffee.
Timothy's Sugar Bush Maple. This could easily be anyone's go-to morning coffee! The aroma is sure to wake you up, and I like the attractive mouth-feel and smoothness too.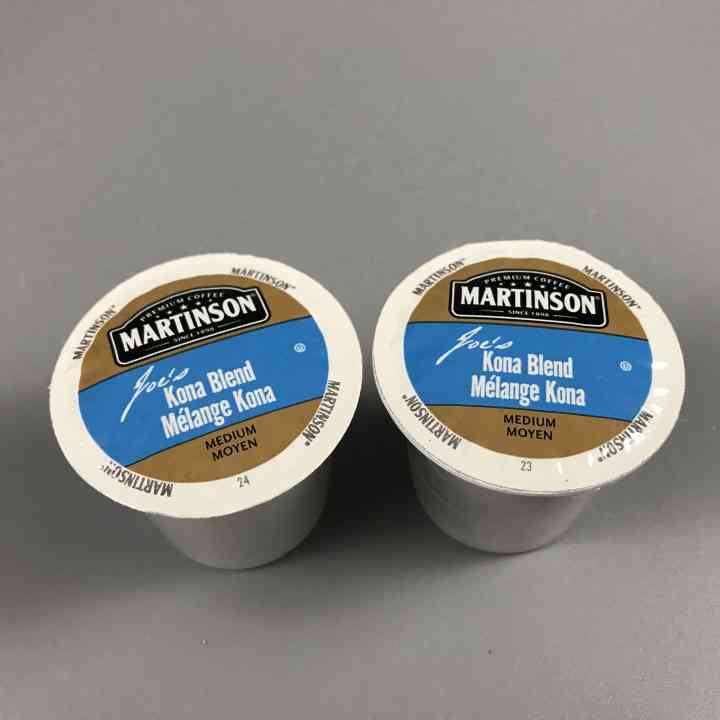 Martinson Joe's Kona Blend. Made of 30% Rainforest Alliance Certified TM coffee beans. Extra bold yet smooth. This coffee blend will definitely energize and get you going, making it a great morning coffee choice.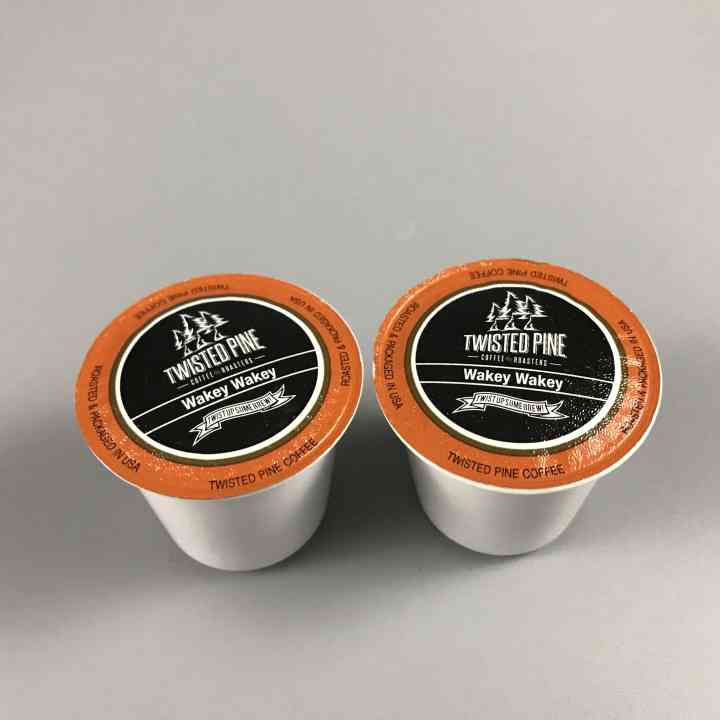 Twisted Pine Wakey Wakey. Speaking of coffee blends that will get you going, this is probably one of the best among them. Roasted in the USA, it is highly-caffeinated and boasts of perfect caramelization.
Martinson Breakfast Blend. Mild, nutty, and sweet, what more can you ask for? This light medium blend makes the perfect cup to accompany you on a lazy weekend morning.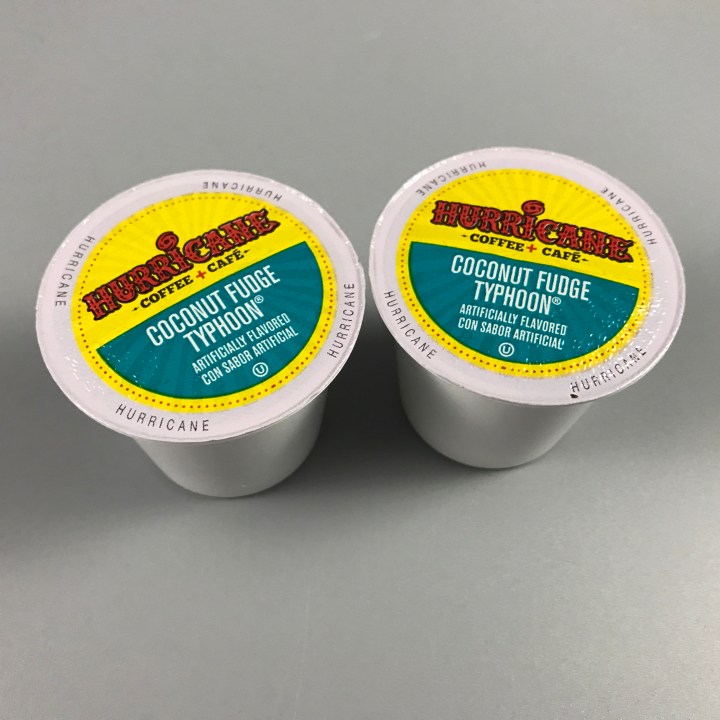 Hurricane Coconut Fudge Typhoon. So aromatic! Love how they were able to mix chocolate and coconut in this delicious, light roast blend. Made of 100% Arabica coffee.
Balzac's Coffee A Dark Affair. Hooray for dark blends!  This 100% Arabica coffee is rich and intense and was made in Canada.
I got 25 k-cups from ten different roasters. I also got flavored coffee, everyday coffee blends and decaffeinated coffee… all in the same subscription box! I love that I get to taste different coffees without having to commit to an entire box, especially since I'm not a huge fan of flavored coffees. As the only coffee drinker in my house I swear by single serve cups, this box has made my coffee loving heart grow a few sizes. With Pick A Cup's selections I will never get stuck in a coffee rut or stay up too late because I'm over caffeinated. I haven't had a chance to try them all but I can tell you the Caramel Sea Salt is like dessert in a cup with a slash of milk for good measure.