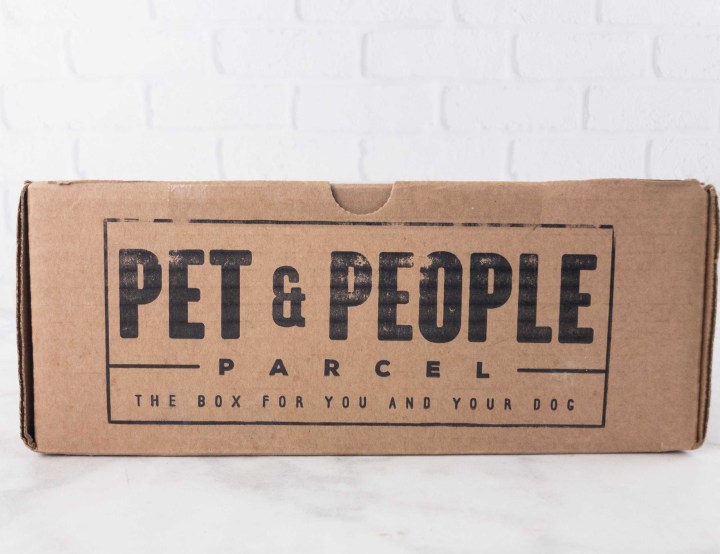 Pet & People Parcel solves your dilemma between choosing a subscription for you or for your dog. For only $34.00, Pet & People Parcel sends 2 treats for your dog and 2 goodies for you in a monthly subscription box!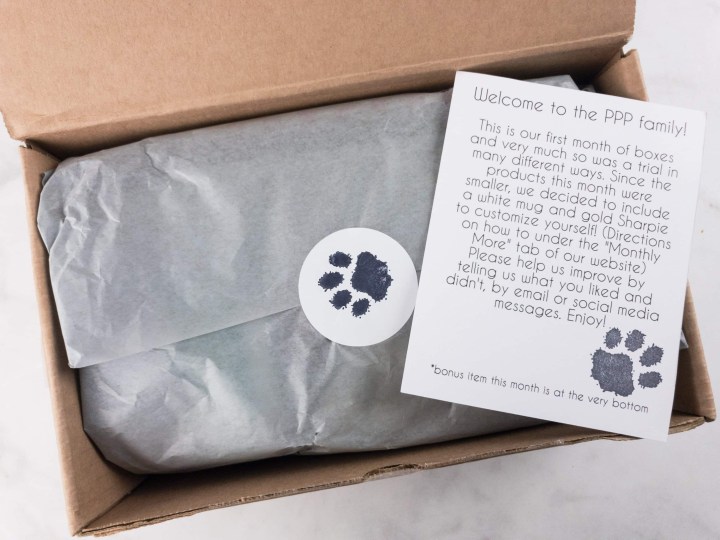 A short note from PPP.
DEAL:
 Receive a bonus item in your second monthly box! Use coupon code 
HELLOPPP
.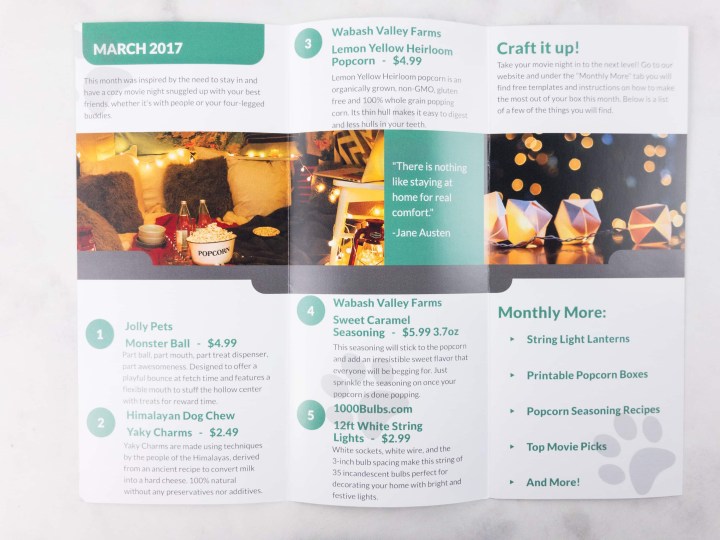 You'll also get a tri-fold booklet that contains a list of all the items, its description, and price. It also features a  "
Monthly More
" section that lists all things you can do with the items.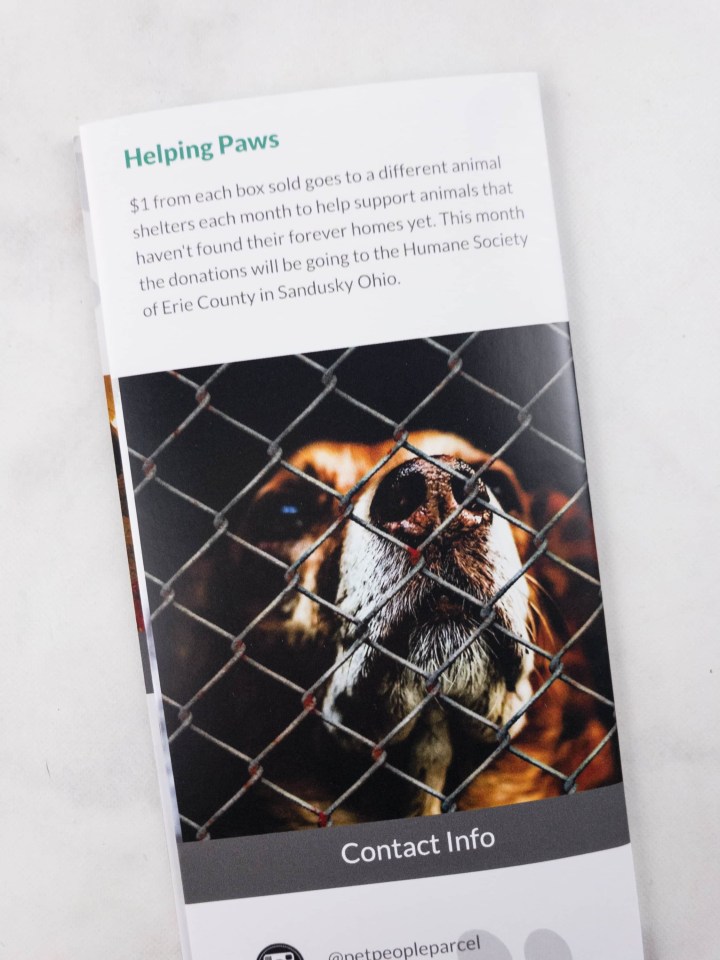 PPP also donates $1 from each box sold to animal shelters! This month's beneficiary is the Humane Society of Erie County in Sandusky, Ohio.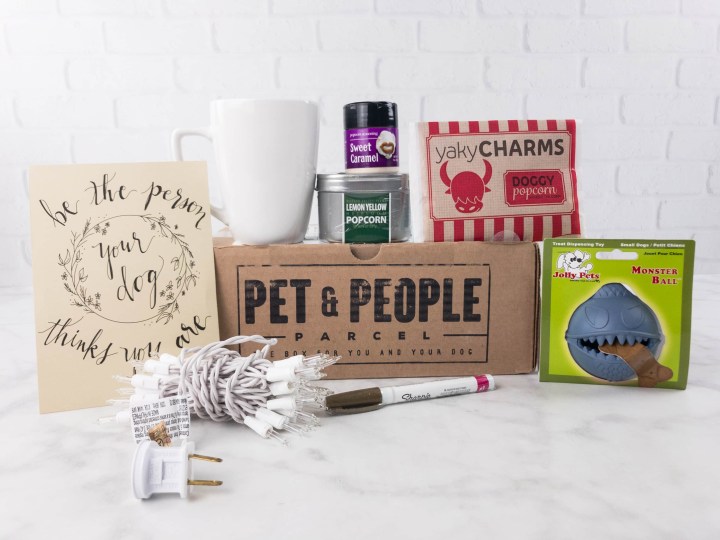 Everything in my March 2017 Pet & People Parcel box!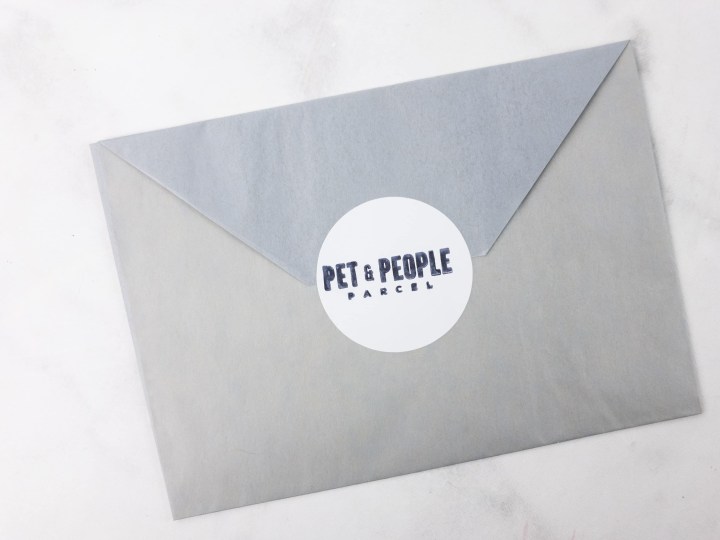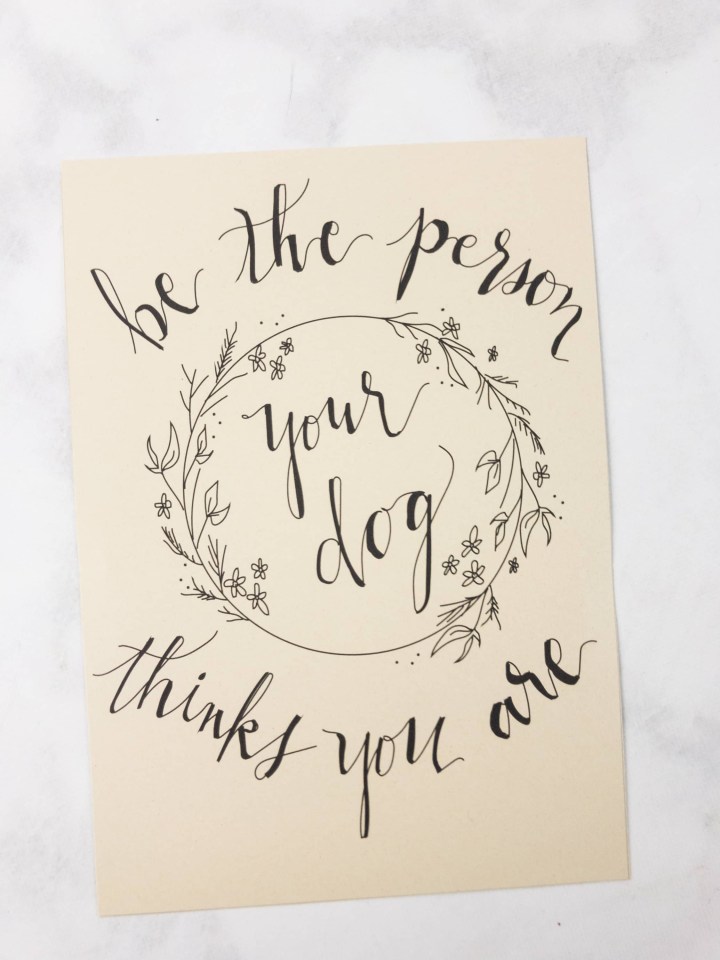 "Be The Person Your Dog Thinks You Are" Print – Dogs think their humans are awesome. That's why they wag their tails whenever they see us coming home! I love this print and its positive message!
Yaky Charms Himalayan Dog Chew ($2.49) Doggy popcorn… without the corn.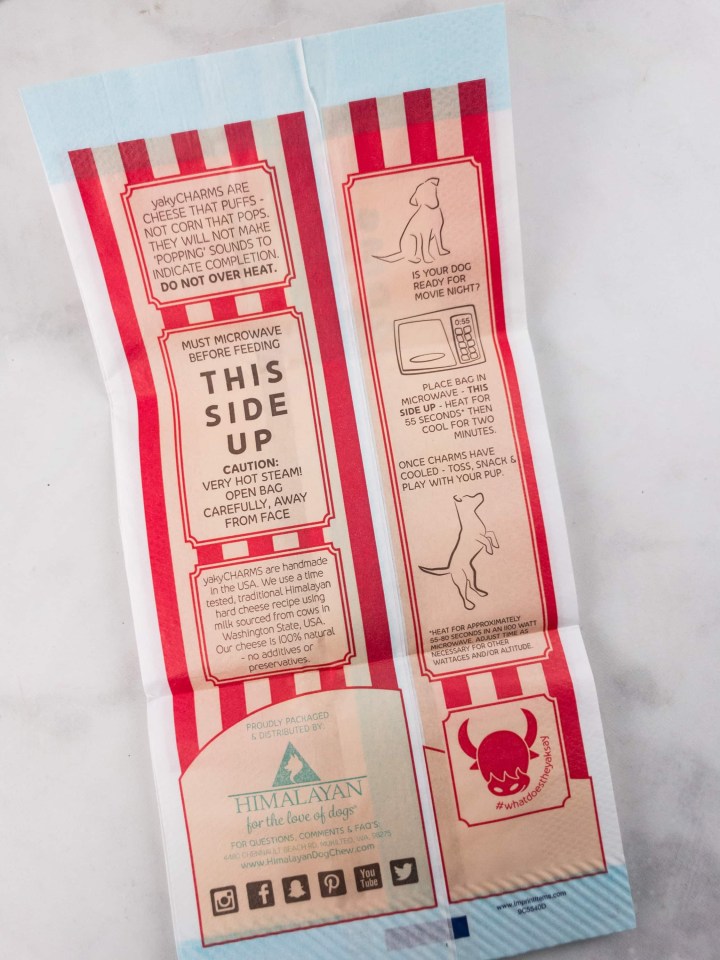 Yaky Charms is actually composed of cheese made the Himalayan way. 100% natural, no preservatives nor additives. To prepare, put it in the microwave for a few minutes, take it out and let it cool for a bit before feeding your furry friend. Sounds perfect for a movie night – Lindy loves yaky charms (and maybe it will keep her paws outta my popcorn! Yeah right!).
Wabash Valley Farms Lemon Yellow Heirloom Popcorn
($4.99) Of course, humans have their own movie night treat too! This organically-grown popcorn is non-GMO, gluten-free, and 100% whole grain. It also has thinner hulls that make it easy to digest.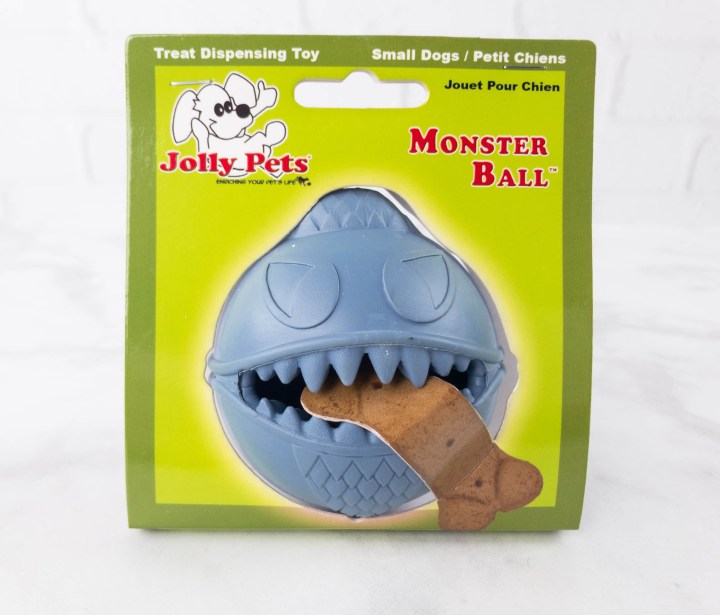 Jolly Pets Monster Ball ($4.99) – While waiting for the popcorn, we can keep our furry friends busy using this bouncy ball!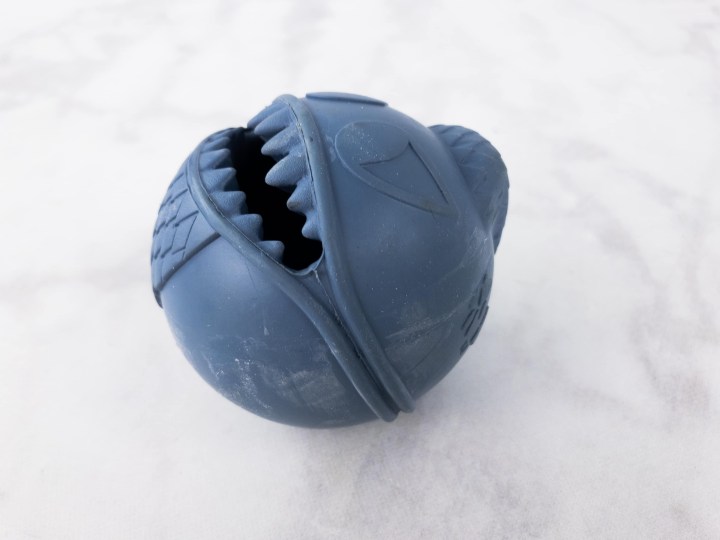 The ball has a flexible mouth, while the hollow center can be filled with dog treats.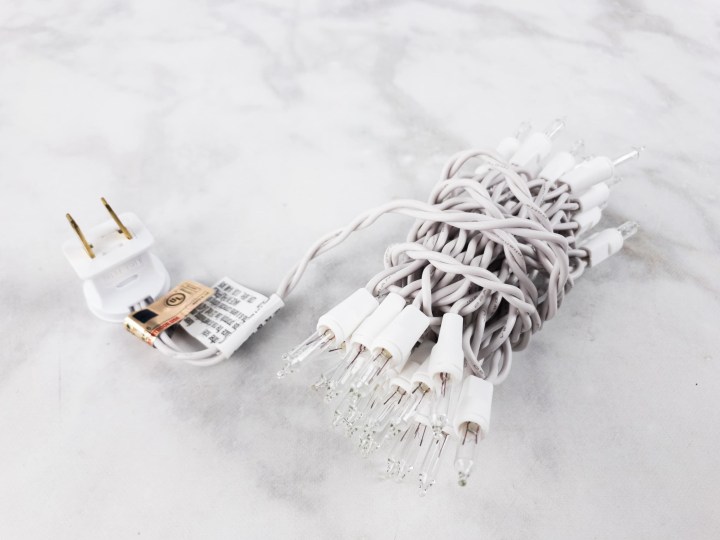 1000Bulbs.com 12ft White String Lights ($2.99) These pretty lights can be used to add mood to any space at home. It will definitely make a movie night more romantic too!
The "monthly more" page on their site gives a bonus activity for the lights – origami covers – plus printable popcorn buckets, as well as decoration instructions for the next item. We haven't made origami covers yet, but even without them they'll cast a nice glow.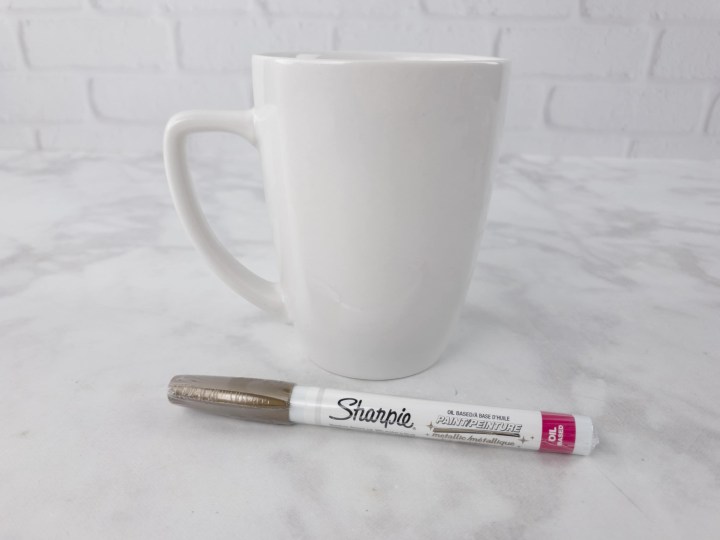 BONUS! White Mug
($5)
& Sharpie
($4.42)
– We're making a Sharpie mug! The information for this craft was on the "Monthly More" section of their website. I can't draw, so I asked my husband to make me a mug: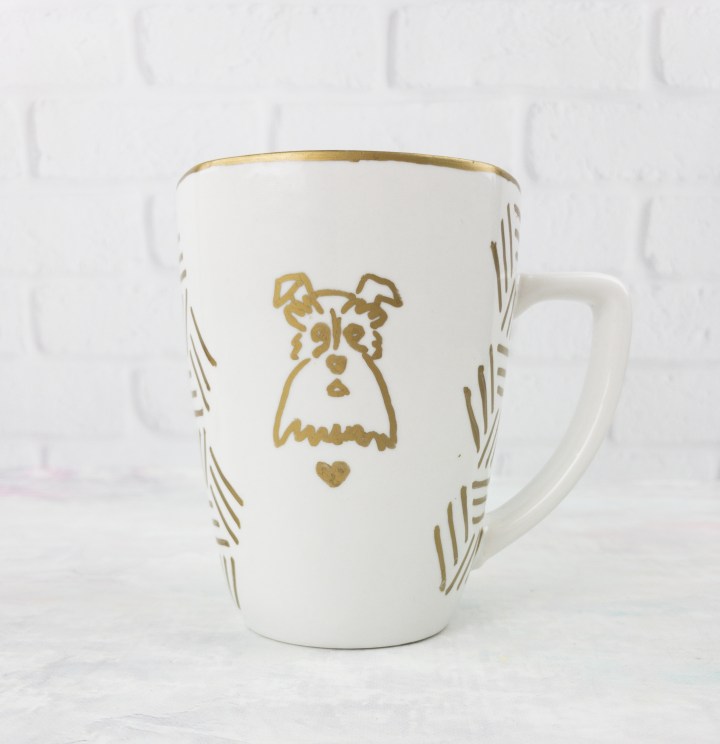 I'm thrilled!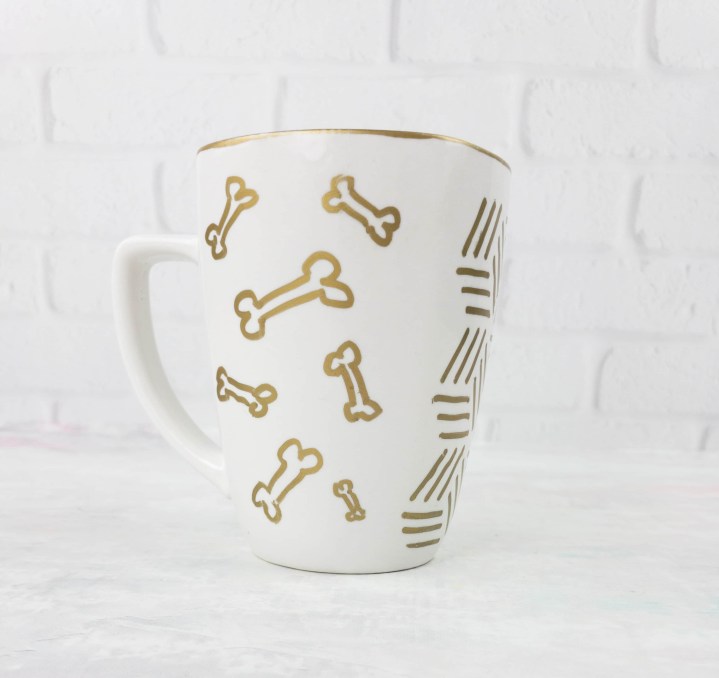 It's so adorable.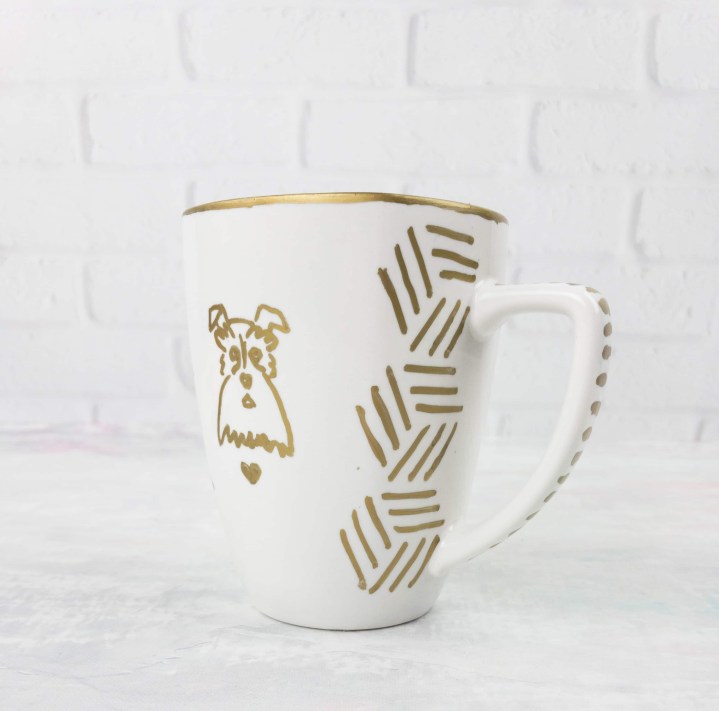 This is amazing!
I like how this month's box encourages us to stay in, put on a movie, and snuggle up with our pets. We all need days like that. All the items are consistent with the theme and we appreciate it. I thought it was fun to get a craft in the box, as well as a curated theme and quality time with my baby dog. The value in this box is in the experience, so be sure to plan a fun "date" with your dog!