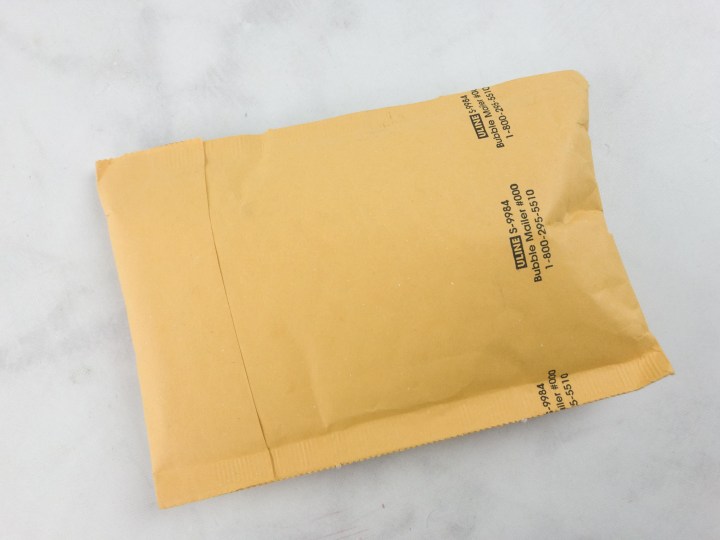 Mystic Monthly by Notoriously Morbid Cosmetics is a monthly themed lipstick subscription for $10 per month. Subscribers receive a full size exclusive Mystic Matte and one other full size lip product. If you're interested in this subscription, we suggest signing up for the waitlist.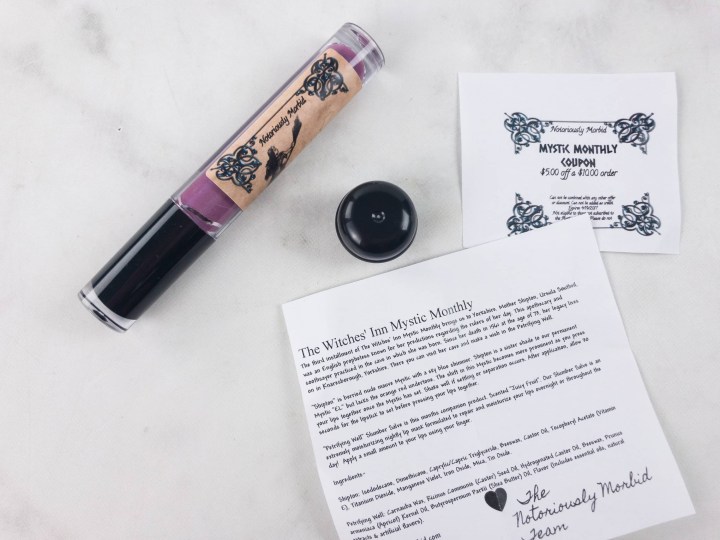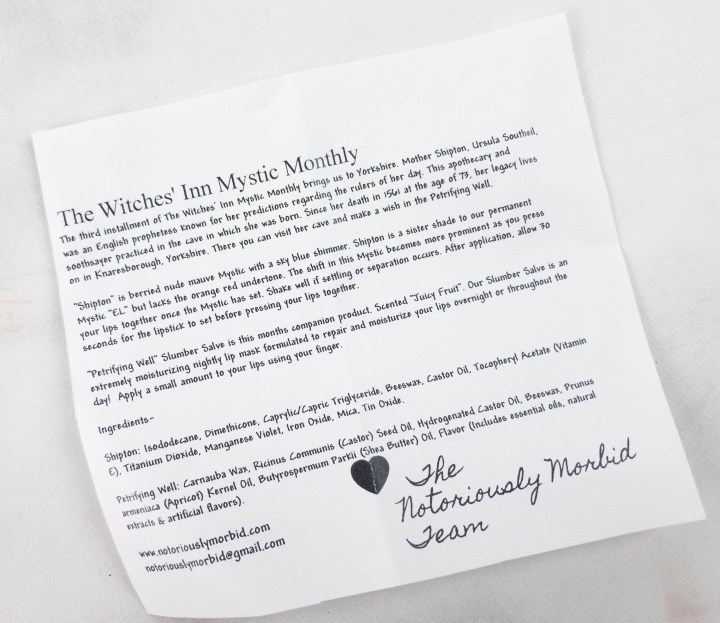 The theme of the 2017 Mystic Monthly is "The Witches' Inn."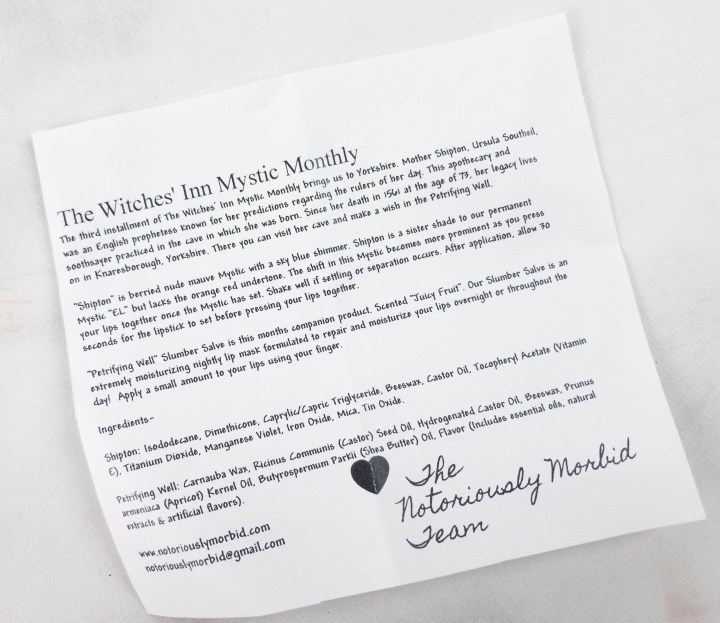 This is the third installment of the same theme. (I missed out on the first month, darn!). This month commemorates Mother Shipton, an English prophetess.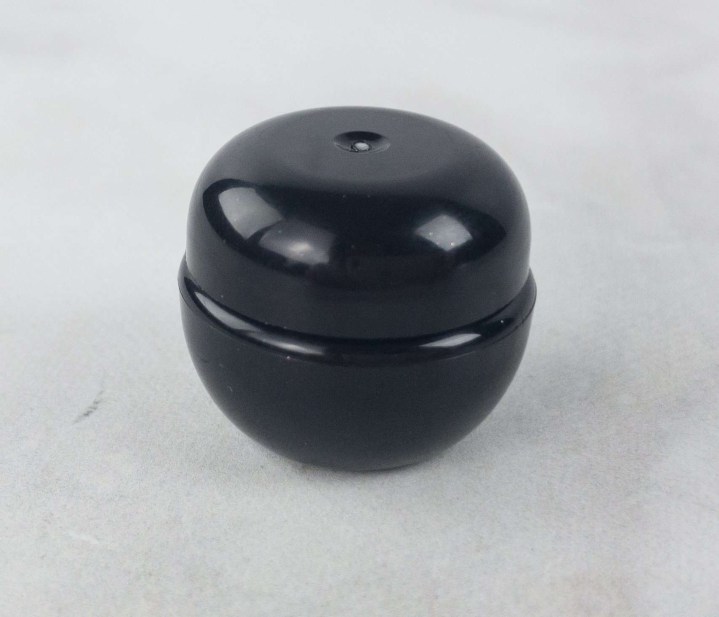 Petrifying Well Slumber Salve in Juicy Fruit: Before we get to the main event, a little bonus item. This month is a moisturizing lip mask!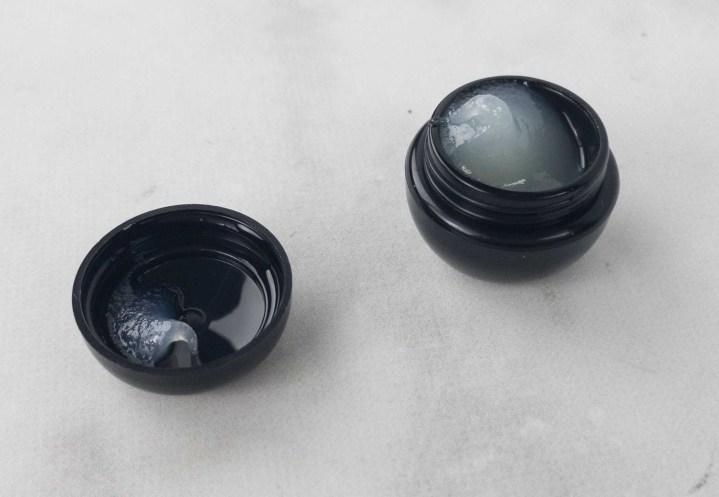 As you can see it's extremely thick – and it also tastes delicious! Great for re-hydrating overnight after a day of matte lipstick.
Shipton Mystic Matte: A berried nude mauve with a sky blue shimmer! NM explained that it's a sister shade to EL in their permanent line but without an orange red undertone. I think it's great for them to explain how the shades vary from the ones they normally carry.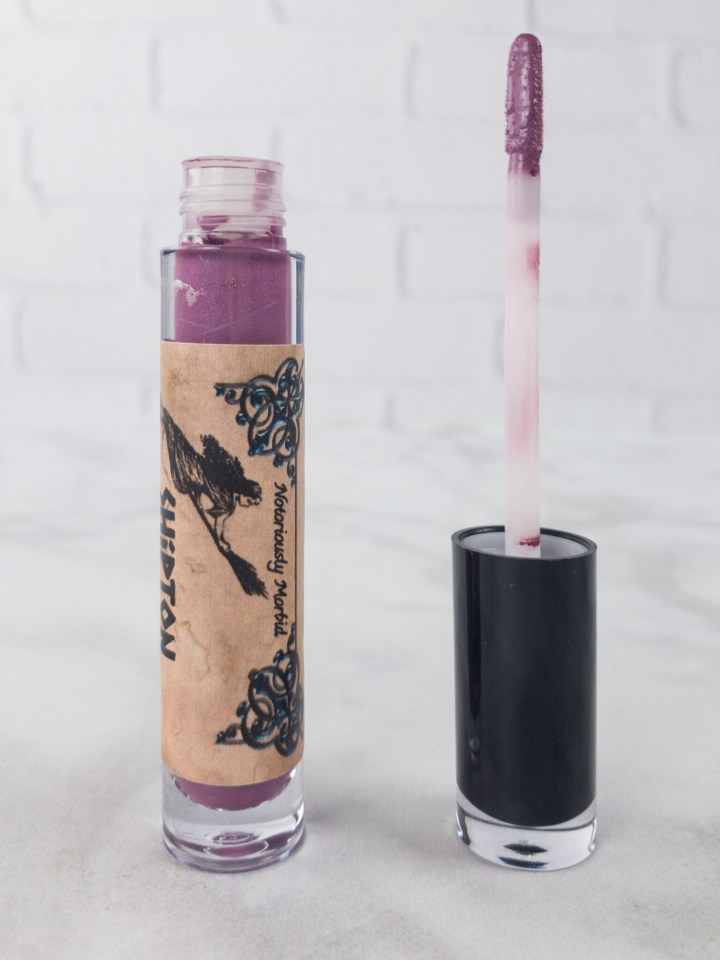 You can see the shimmer best at the top of the tube, moreso than on the swatch. It's more apparent when you press your lips together after the lipstick sets, and definitely comes through in person.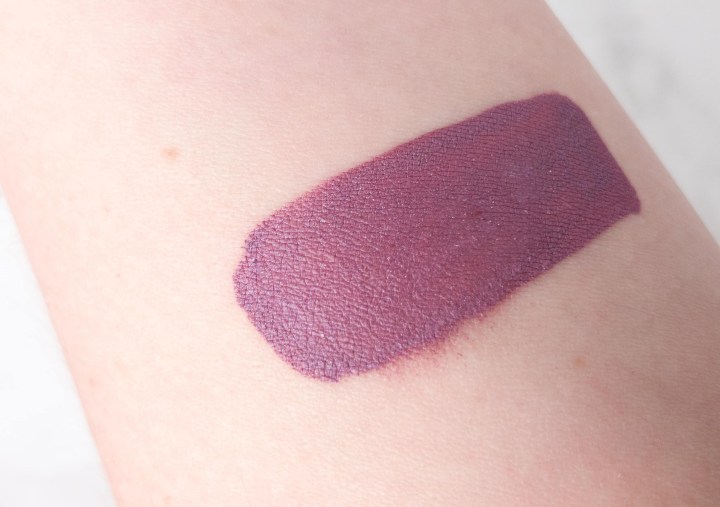 This is a great shade, and a great color for me too! I have found the application easy and the lipsticks really super wearable. This is a great indie makeup subscription to try out with fun themes!
What do you think of Notoriously Morbid's Mystic Monthly?