Noble Brewer is a quarterly subscription that brings award winning homebrews to your door. For only $53.00 per quarter, you'll get the 4 of the best homebrews made by partner breweries who underwent intensive interviews and beer tastings. You'll also get to know the stories behind each brew.
A giant heavy box showed up at the door and required a signature. After getting this monstrosity in the door, I found there was a whole lot of awesomeness inside.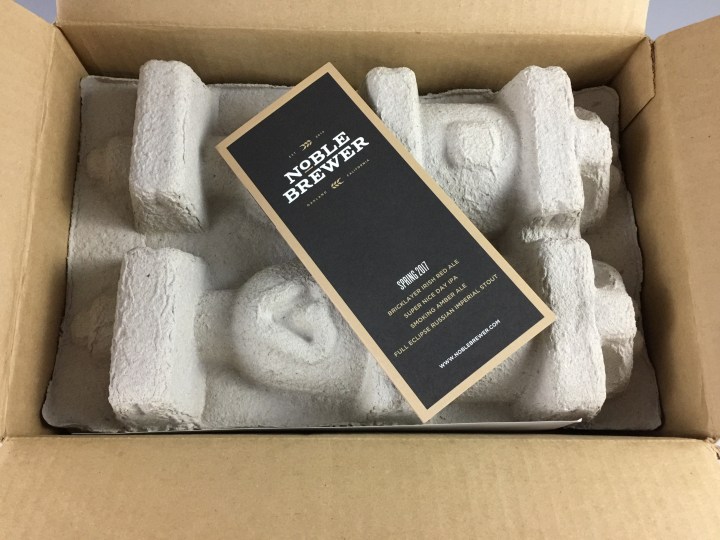 Noble Brewer is packaged incredibly well. The 22-ounce bombers are placed in these specially made holders. These are all home-brewed beers. The box comes with 4 bombers per quarter.
DEAL: You can get 8 bonus beers in your first shipment! Use this link to get the deal – no code required!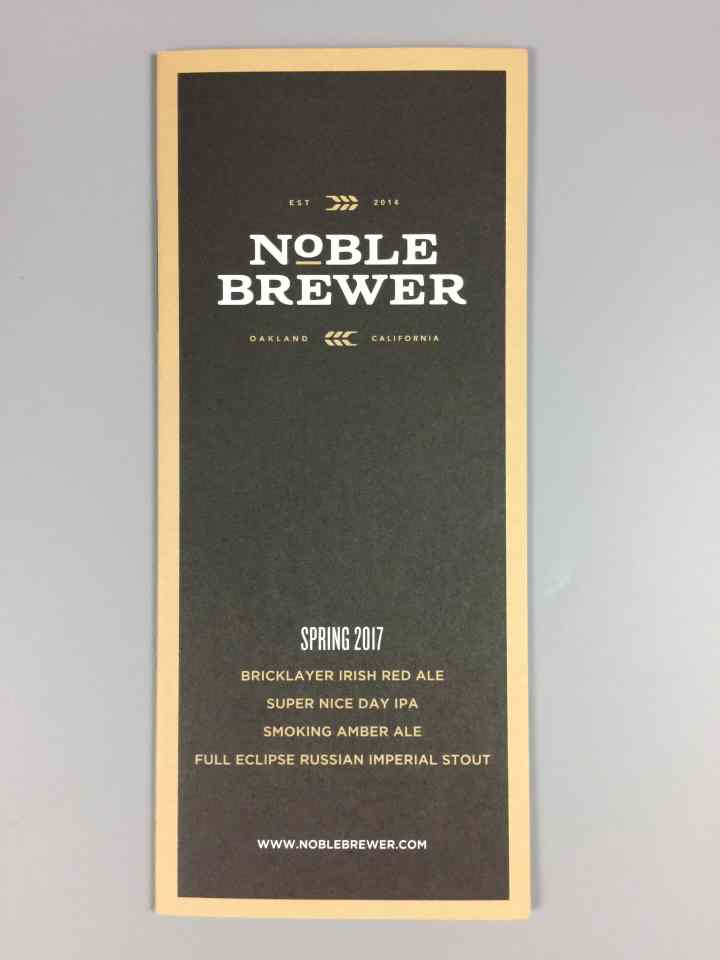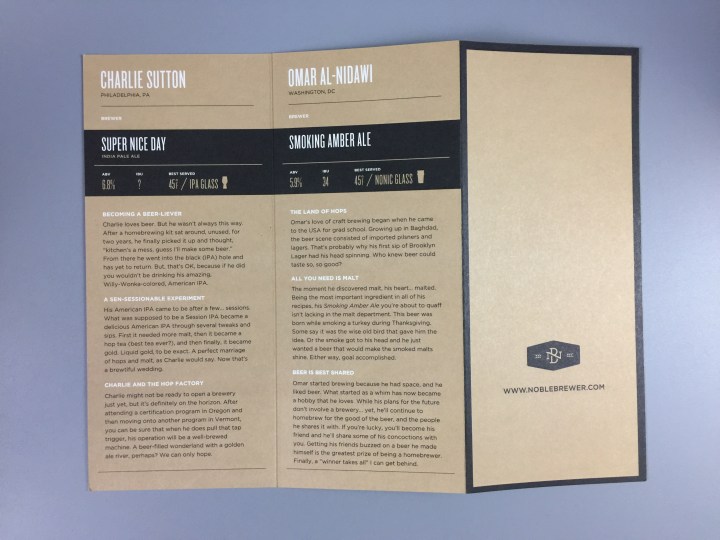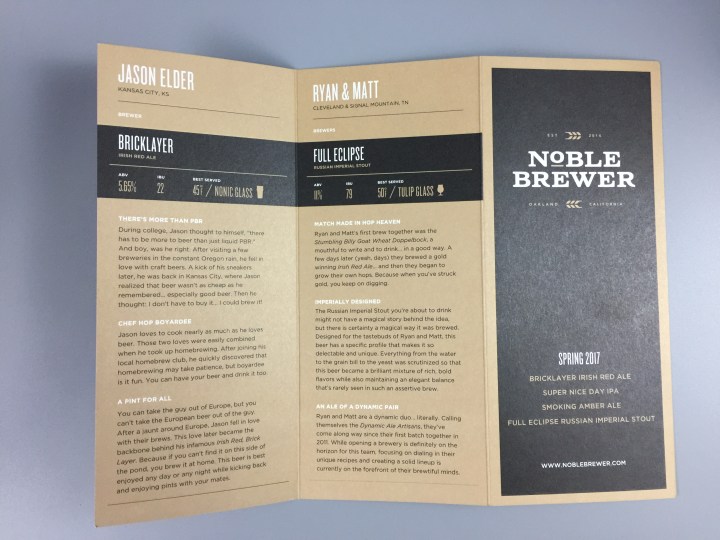 The pamphlets included gives insight not only about the beers but also about the home brewers that concocted these delicious drinks.
The sheets shown here give more insight on the beers included. It includes ingredients, ABV and also gives information on how to earn extra "beer money."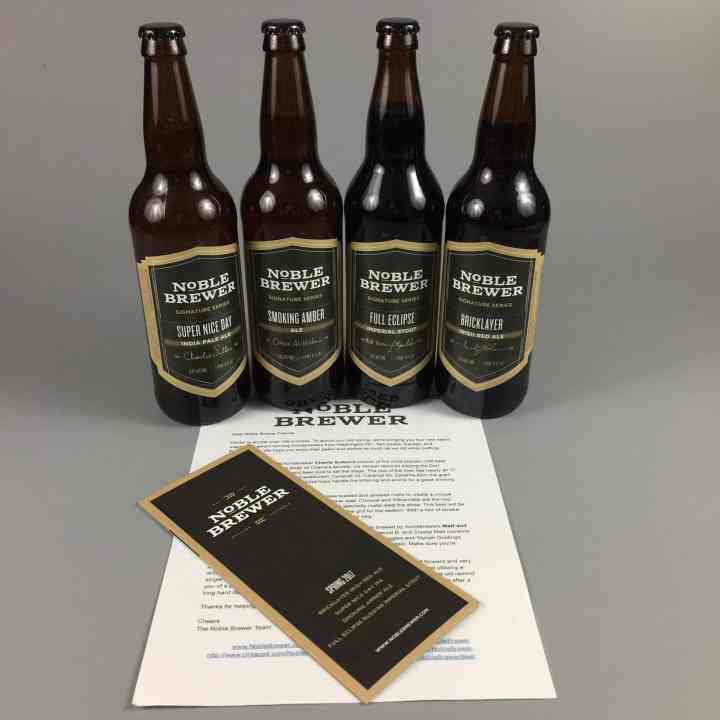 Here are all of the beers. I was able to taste all of the beers this time and was quite pleased by all of them. Follow me on Untappd to get the reviews of the individual home brews. Here's what came in the box for Winter 2016:
Bricklayer

This was probably the most tame of the bunch but I really enjoyed it.  Delicious with a nice aftertaste.

Full Eclipse

Russian Imperial Stouts are some of my favorite beers.  This one is 11% ABV and tasty.

Super Nice Day

This is a wonderful IPA!  I was highly impressed at how smooth this beer was.

Smoking Amber Ale

I liked this beer but it wasn't anything I would jump up and down about.
I've included some of my Untapped pictures.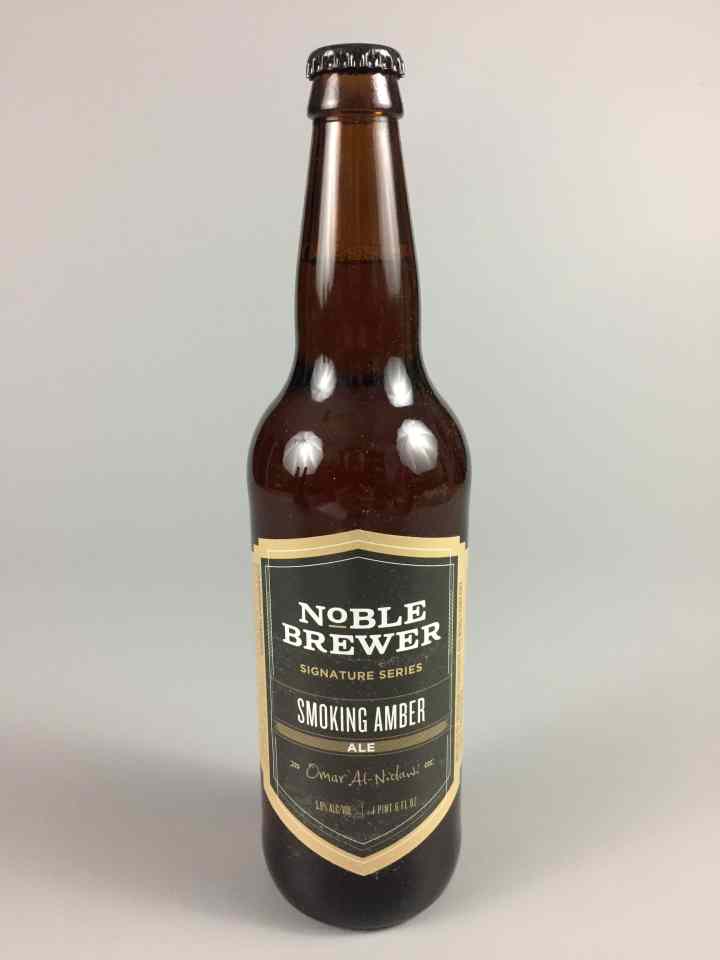 Smoking Amber. I used the picture from the photo shoot from the entire box.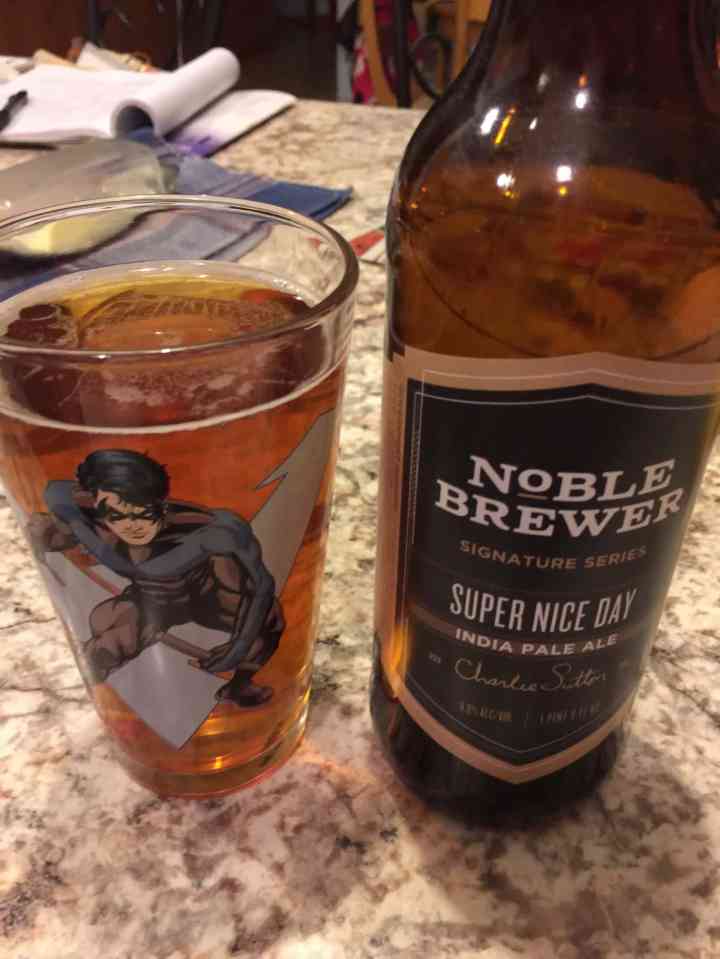 Super Nice Day. I used my favorite pint glass that I received for my birthday this year.
Noble Brewer is a great service as you are not getting these beers anywhere else. I've tried my hand at home brewing and it's not as easy as it looks. I know the folks that brewed these beers put in some work and it's awesome to be able to enjoy the fruits of their labor.
What do you think about the Noble Brewer concept?