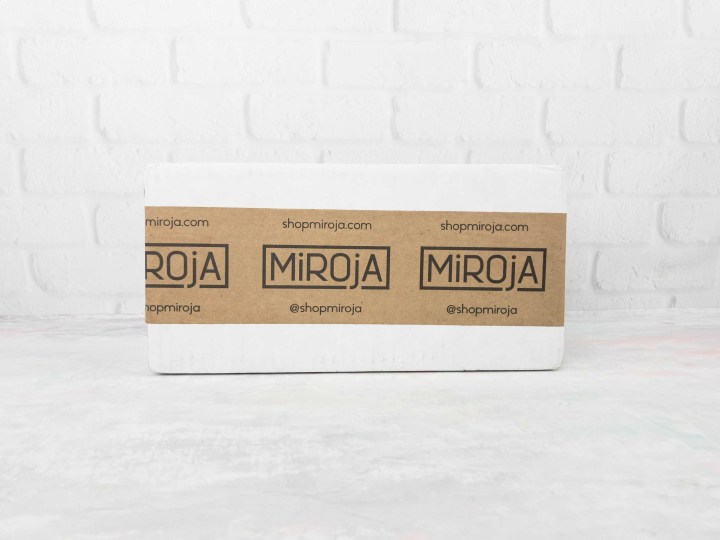 Miroja is a monthly plant subscription box that contains a succulent and plant accessories, starting at $29.99 per month. Every box focuses on simple + natural design, and makes a perfect gift for those who love plants.
There are multiple available plans! Currently available are the cactus, succulent, and marimo moss ball gift boxes ($24-25) with one small cacti/succulent/3 nano moss balls, one small vessel, soil and finishing rocks and the small surprise gift box ($29.99) with one plant or plant accessories and one home goods, and the small home goods surprise gift box ($30) with 1-2 home items.
The box below is a small surprise gift box!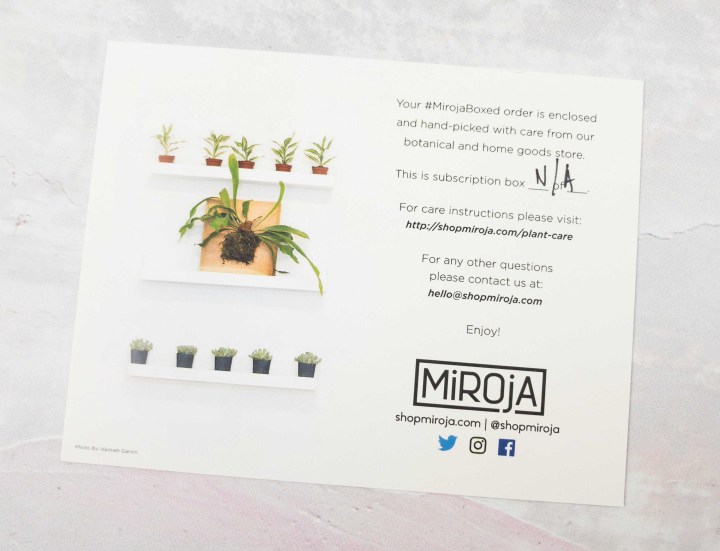 It also serves as an info card, and comes with a link to the website for care instructions.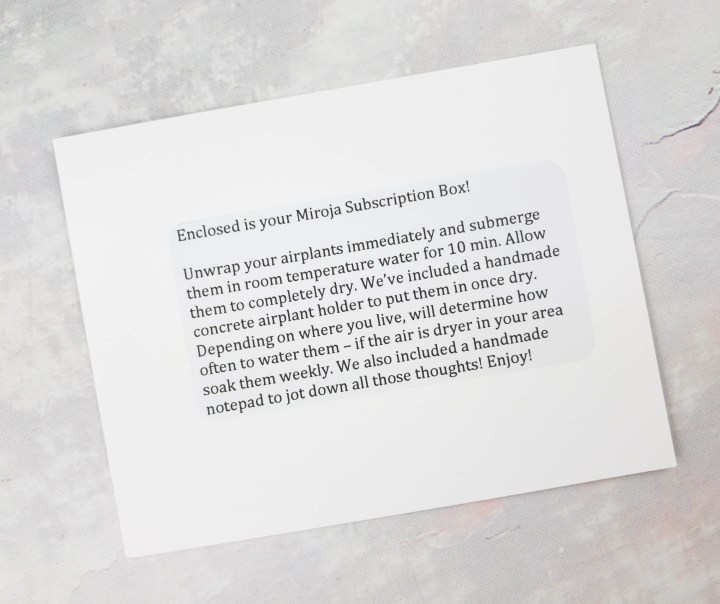 The other side gives instructions for the plants, and a brief summary of the other items.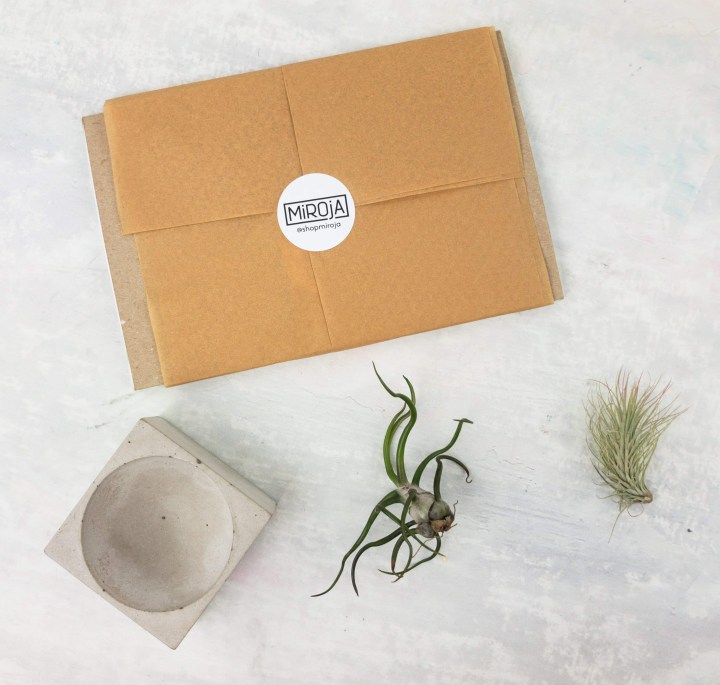 Everything in my Miroja Box!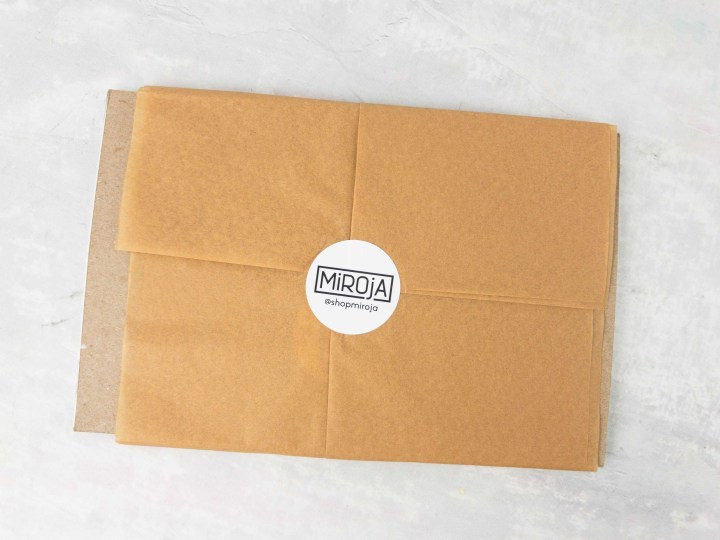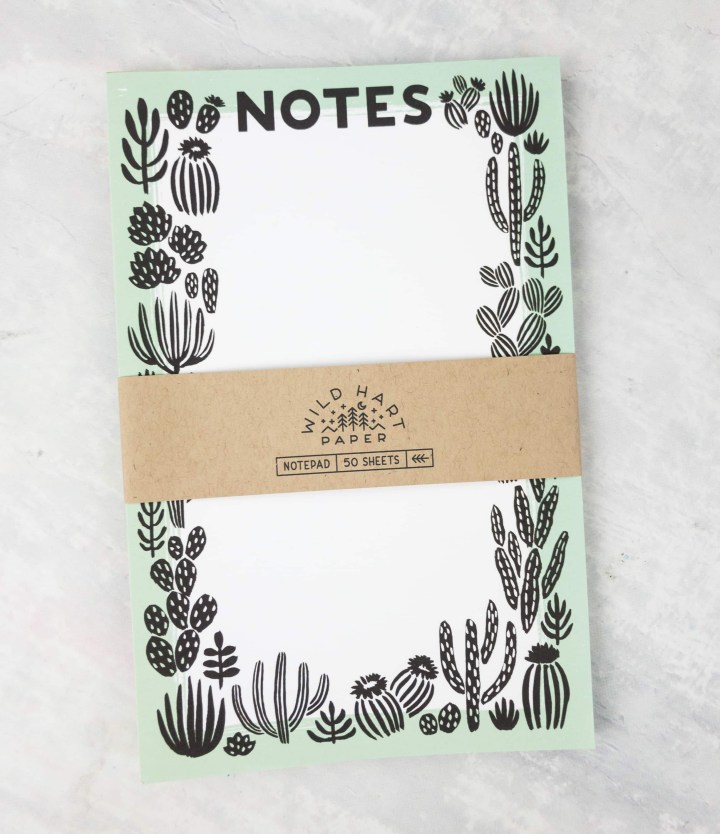 Wild Hart Paper Cactus Notepad ($10)
Such a delightful little notepad! This one has great cactus line drawings and a minty green border. There are 50 tear off sheets and the notepad measures 5.5″ x 8.5″.
Handmade Concrete Airplant Holder: I think this is a really neat holder for an airplant! I'm never sure quite what to do with them, and honestly murder quite a few every year, but this will give them a nice little home.
Air Plant: Standard airplant, although several times larger than what I normally see in a subscription.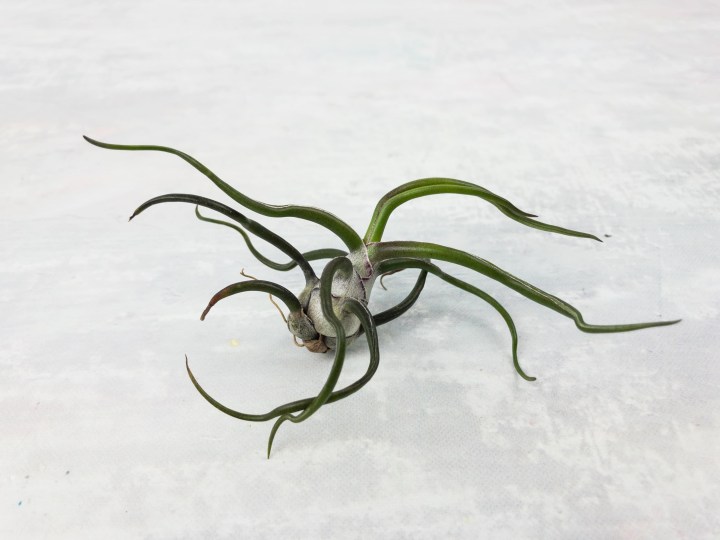 Large Baileyi Air Plant? ($10) This is unusual and provides a great contrast against the airplant!
Baileyi air plants, also know as Pseudobaileyi, are tall and slender and have very interesting vertical stripes on their leaves. When it blooms the leaves blush beautiful shades of purple with a spectacular blossom. The Large Baileyi vary from 10 to 14 inches in height with about an 8 inch spread in width. The bottom is about 3/4 of an inch wide.
I really hope I can get this one to live long enough to see it bloom!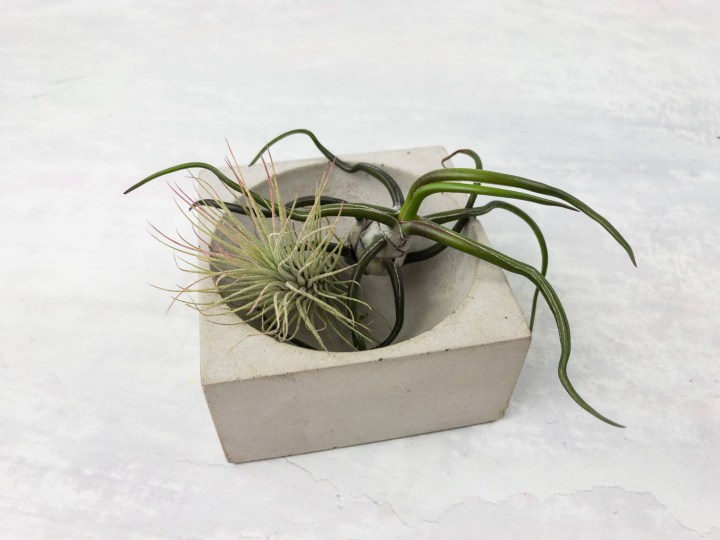 And the two plants nestled together in their nice streamlined concrete home.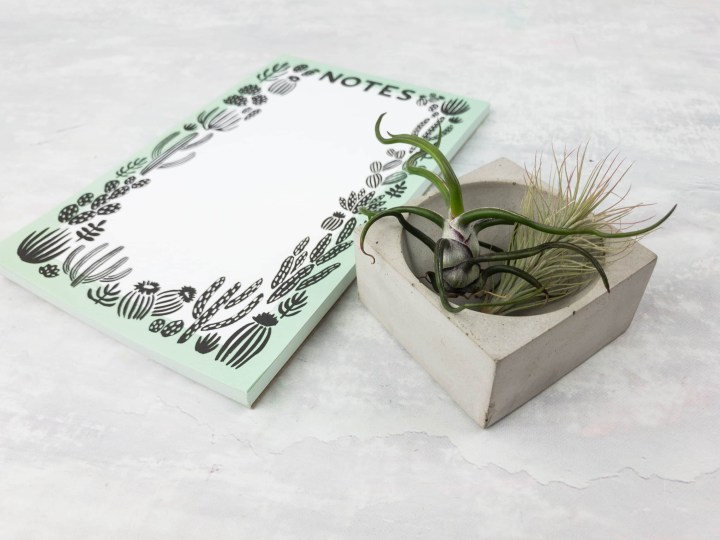 I'm ready to take some botanic-inspired notes!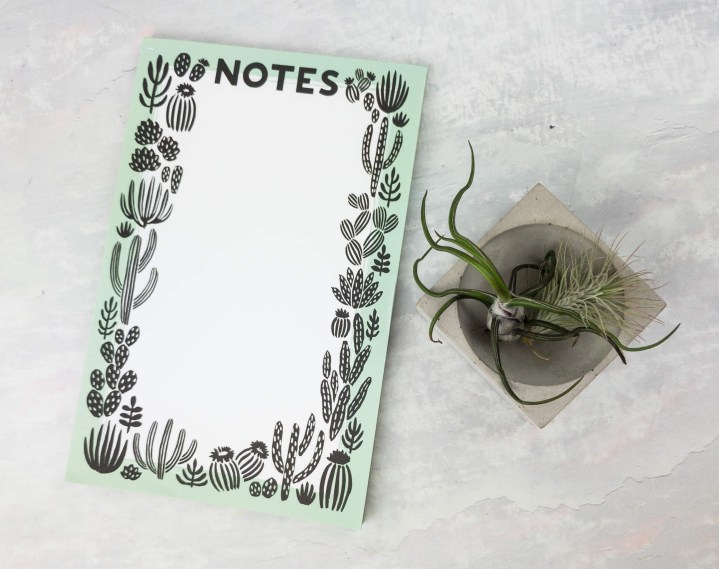 This was a great fun box, and this subscription is really making me happy. I find the combinations soothing and it's really like going into Miroja's high end shop and coming out with something lovely. For a fun home goodie + container + plant (or more than one), I think $30 is ok (and certainly expected with minimalist design items), and I suspect the value is better on these surprise boxes than the boxes without the home item.
My plants from previous months are doing well, but I need to move my cactus, which is growing more up than out. Time to find my buddy a new home in my house!