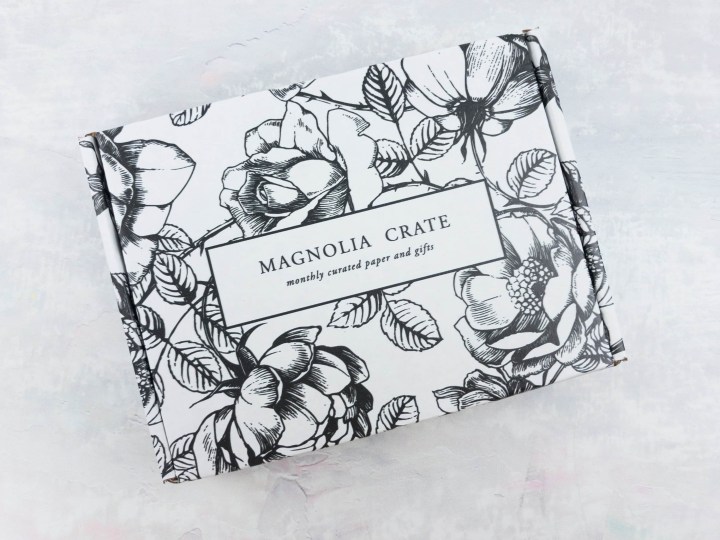 Magnolia Crate is monthly greeting card subscription box that's all about the feeling you get when you send and receive mail. There's something about a hand addressed letter, a beautifully colored envelope, or a unique card that you've never seen before. Each signature box comes with 4-6 paper goods, including greeting cards.  Additional items may include stickers, gift tags, magnets, and more.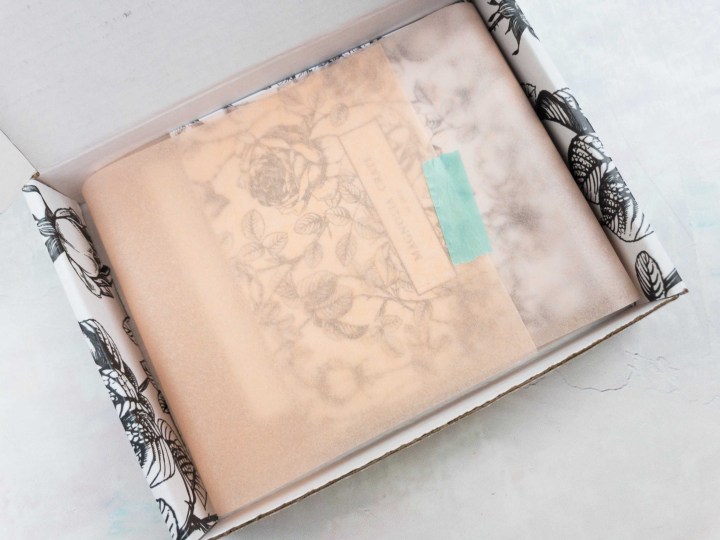 DEAL: Get 1 month free off a 3, 6, or 12 month subscription with coupon code HELLOSUBS OR Get free shipping on the first subscription and not pay for shipping again until your subscription renews (if you get a monthly sub you'll get one month free shipping, but free shipping on all 6 boxes in your first 6 month subscription, etc.). Use coupon code HELLOSUBSFREESHIP.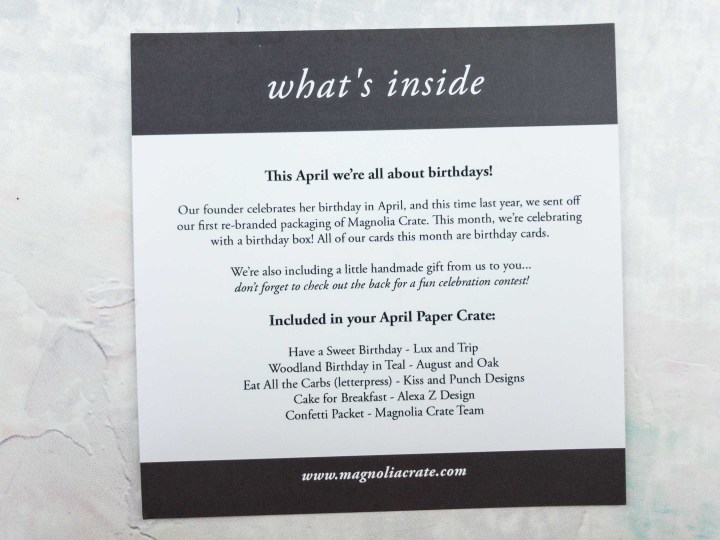 The information card lists the cards in the box and provides insight on the inspiration behind the items.
April is all about birthdays!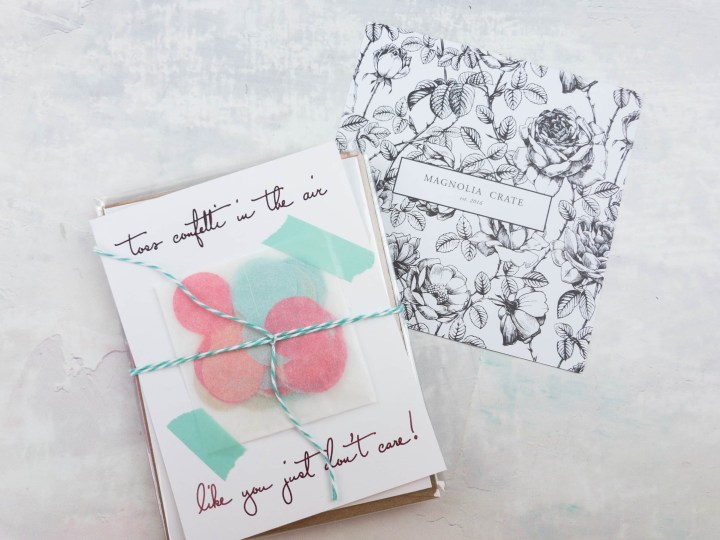 All the cards are wrapped up with a fun mint green string!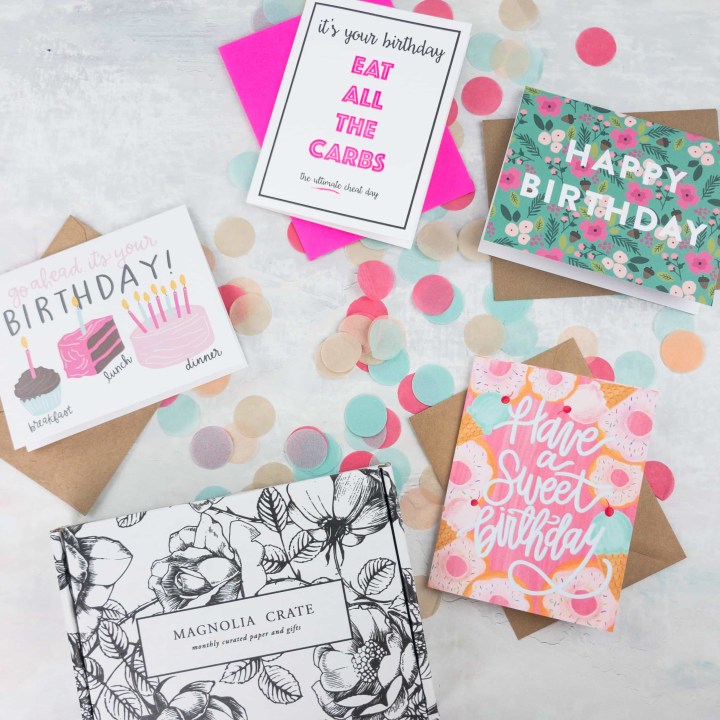 The April Magnolia Crate!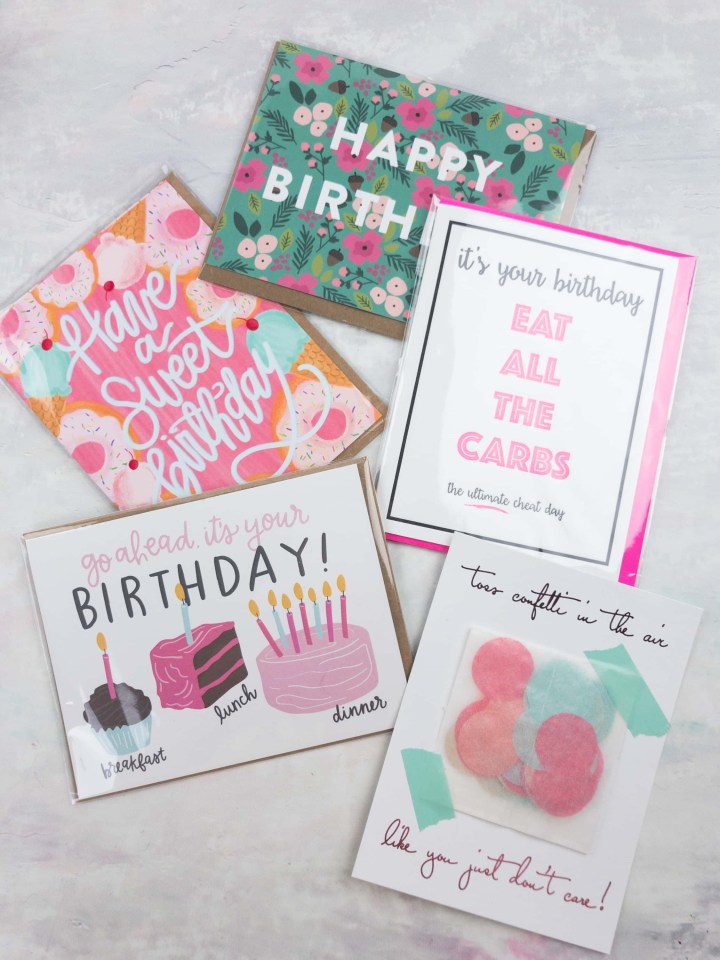 All the cards are extremely high quality with thick, weighty cardstock and are individually wrapped.
Magnolia Crate Confetti Packet: Toss confetti in the air like you just don't care!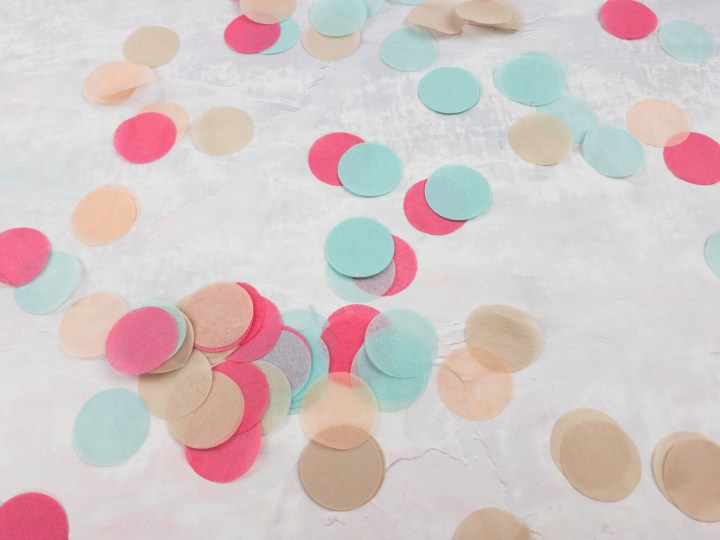 Whether you're decorating at home or slipping a fun surprise in the card this is really fun. Again I am loving the fun, chic, and modern color scheme (and bonus – this confetti is easy to pick up!).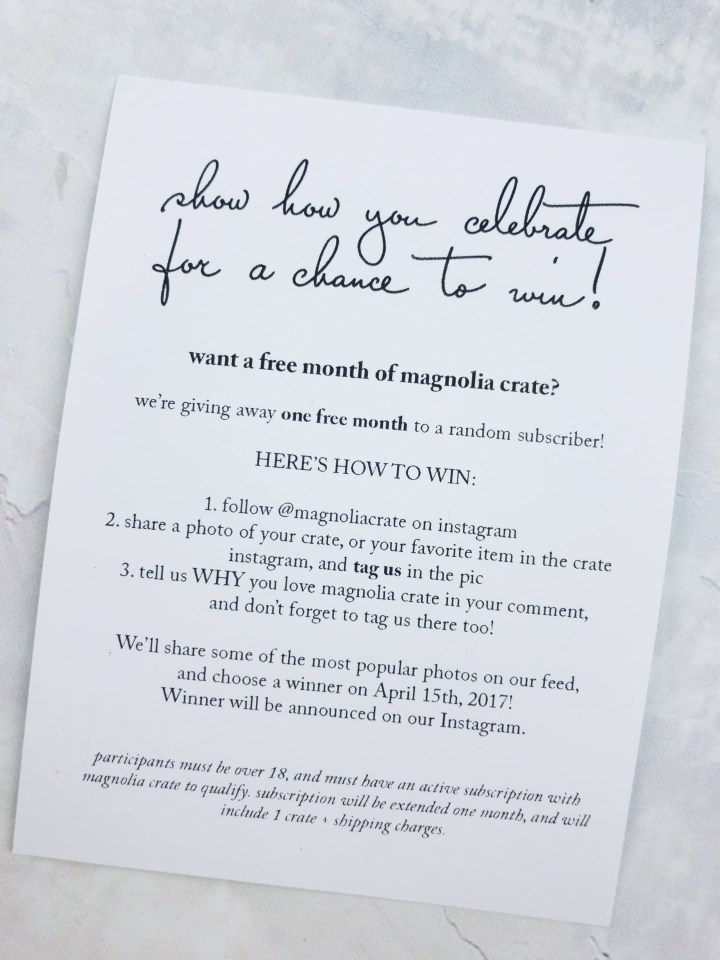 There's also an invite to join their contest and a random subscriber will have the chance to win one free month!
Lux and Trip "Have A Sweet Birthday" Card ($4.50) This bubblegum pink card is sugary sweet! Totally great for a sweet birthday greeting!
I won't do it for every card but I quickly noticed the easy to address Kraft paper envelopes. They are easy to write on and don't require special pens or labels.
Alexa Z Design "Cake For Breakfast" Card ($4.50) I am sensing a theme besides just birthdays! Permission granted to indulge on the happiest of days!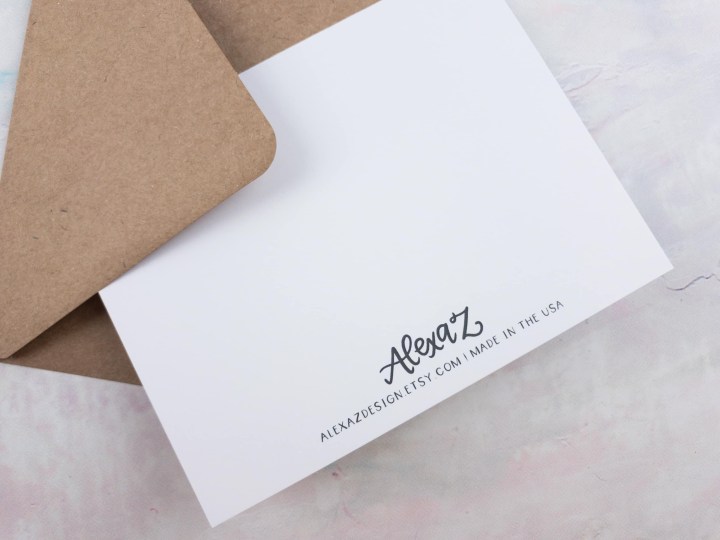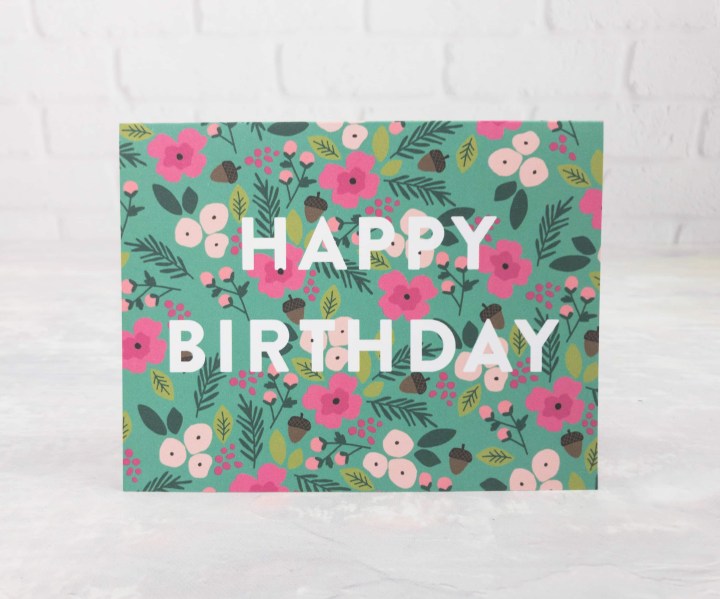 August and Oak "Woodland Birthday" in Teal ($4.50) Oh I totally love this illustration! It's modern and chic with a Rifle Paper Co vibe but unfussy and a bit bolder. The flowers, greenery, and acorns are just a fun print.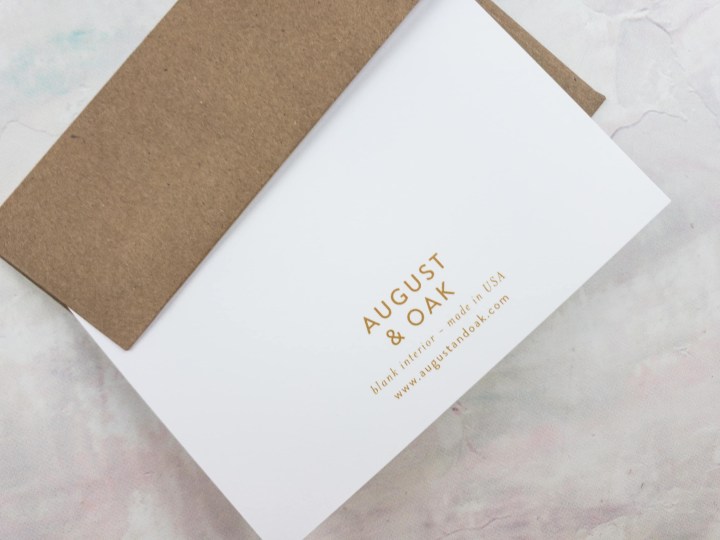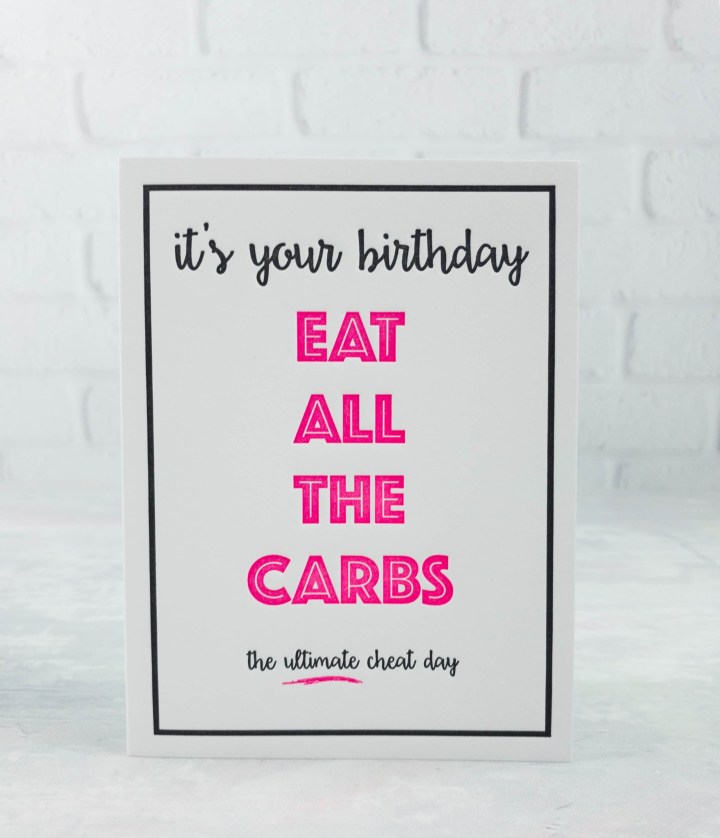 Kiss and Punch Designs "Eat All the Carbs" Letterpress Card ($5) My card recipients have had their horizons broadened beyond sugar into the general carb category (when we do have a chance to send this card out I may give some suggestions – but wouldn't this be perfect to slip a decadent gift card into?). I was impressed with the quality and printing of this letterpress card. It's so lux.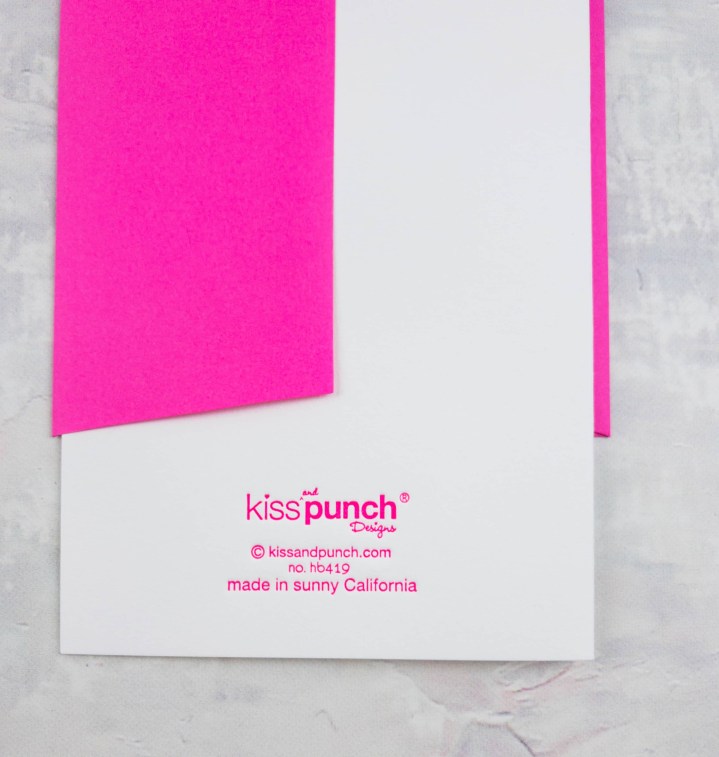 What a fun, refreshing, and most of all useful theme! I prefer to send a birthday specific card for the big occasion- and this way I don't even have to go to the store! I loved how the theme was so super cute and it was executed perfectly, plus I got to discover multiple artisan greeting card makers.
What did you think about this month's box?