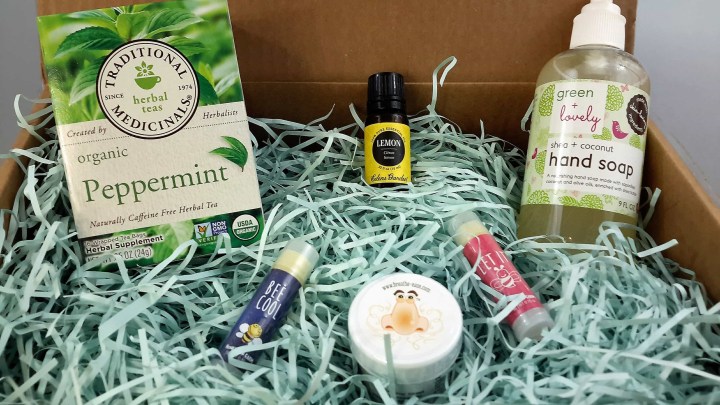 Lulu Luv Box Company is a wellness box focused on helping you be healthy and stay healthy. For only $34.95 per month, you will receive 4-6 products that will help lessen the effects of the season's ailments. One staple of each Lulu Luv Box is a hand soap product since washing your hands is always one way to keep your family healthy.
DEAL: Get 10% off your first month. Use coupon code LULU10.
First, let's discuss the Lemon Essential Oil by Eden's Garden ($4.95). I learned from LuLu Luv's website that Lemon Oil "cleanses and purifies the air and surfaces, aids in digestion, and supports healthy respiratory function." It also has an uplifting smell that induces positive mood. I'm using it in my diffuser while I type this and am enjoying the freshly zested lemon scent it provides.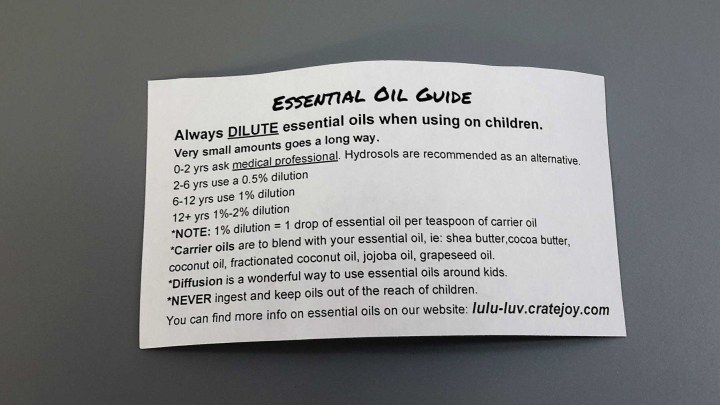 For those who have never used an Essential Oil, a handy guide was included explaining what to mix it with and where to find more information.
For lips, they've included these fun natural Beeswax Lip Balms ($3.50 each) from Honeyrun Farms. Bee Cool and Let It Bee balms go on smooth and silky.
The Raspberry and Blackyberry Pomegranate flavors were both nice and I've entered them into my lip balm rotation. I'll admit, I keep one in different rooms to help combat chapped lips.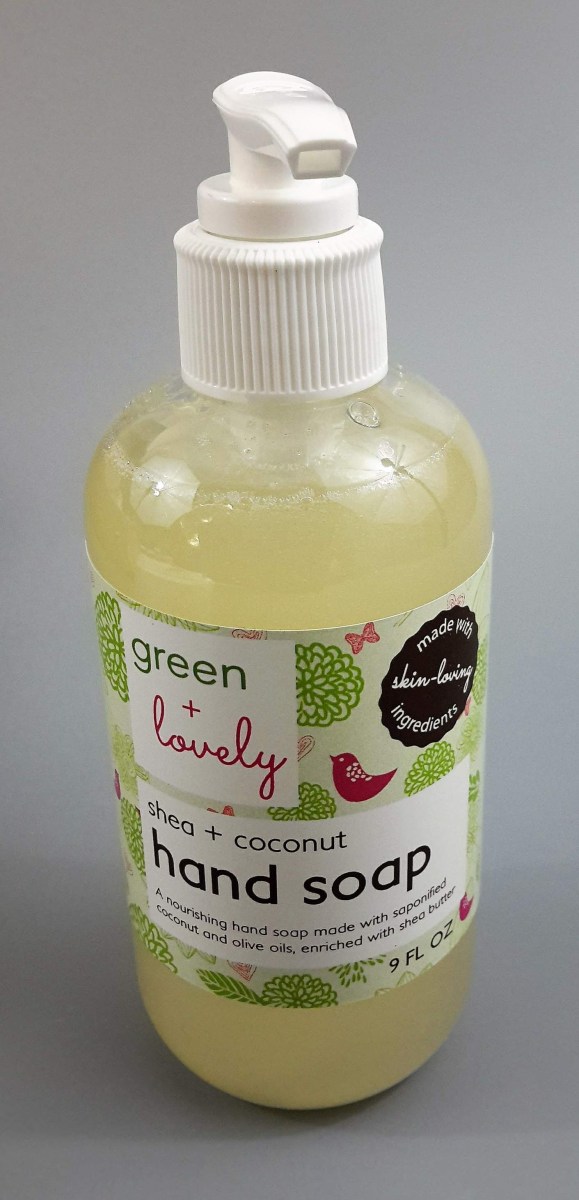 Keeping clean helps you stay healthy. The Green & Lovely Shea & Coconut Hand Soap ($9.50) is a natural way to get your hands clean and free of germs that spead the boogie blues without the use of harsh chemicals.
The ingredients of this hand soap can be seen below and include Coconut, Shea and Olive Oils.
This honey from Beathe-Ease. Com helps you feel better with its lemon and menthol components.
You take a tbsp then take a deep breath that helps the menthol effects go to your nose and clear the way. Sniff sniff….
This Traditional Medicinals Peppermint tea ($5.29) was also included. It smells amazing is great at soothing the digestive system. There is nothing like a hot cup of tea when you're stuffy and in need of a soothing drink.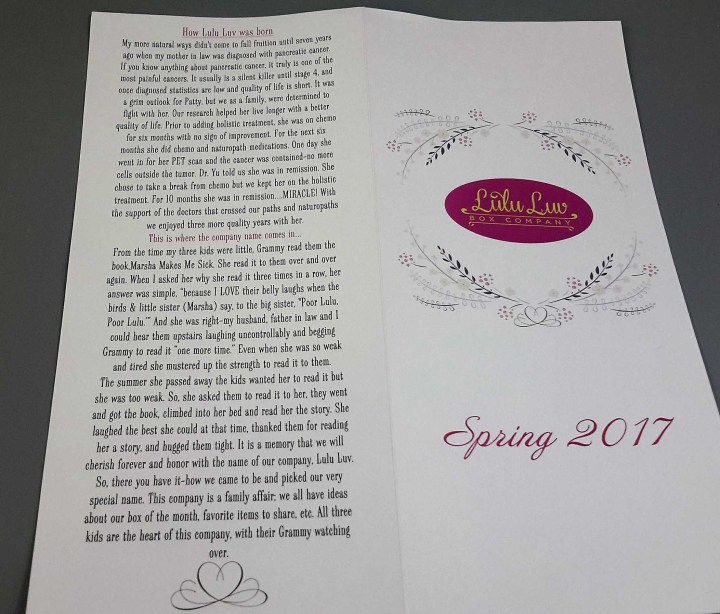 For more information on the contents of this box, you can click on LuLu Luvs product page or take a look at the enclosed information sheet, which also takes you through the story of where this family owned box company was born.
This box is a great way to learn about organic items and ways to help yourself feel better when the sniffles, coughs, and aching hit. It was honestly a wonderful box to have received for the first time right as Spring was arriving, with its lovely blooms, and blanket of pollen that comes with it! My stuffy nose arrived shortly thereafter and I've been putting the contents to good use ever since!
Subscribe to this box to be prepared for the unexpected!