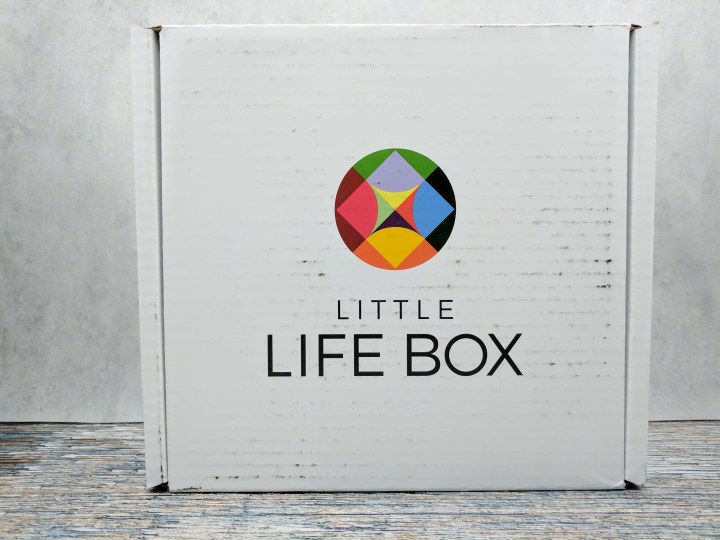 Little Life Box is a Canadian monthly healthy box subscription. For 19$ CAD, you will receive 8 to 12 items ranging from snacks to beauty products and supplements. The items are a mix of sample and full-size products. When you subscribe, you choose between the original and the vegan box. This review is for the original box!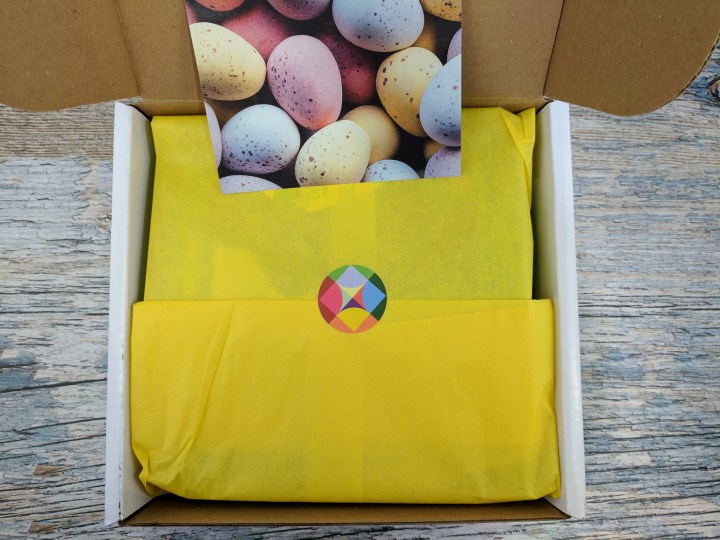 This month's card tells us to "Donut Worry, Be Happy." Now I want donuts.
DEAL: Save 25% on your first month! Use coupon code LLB25.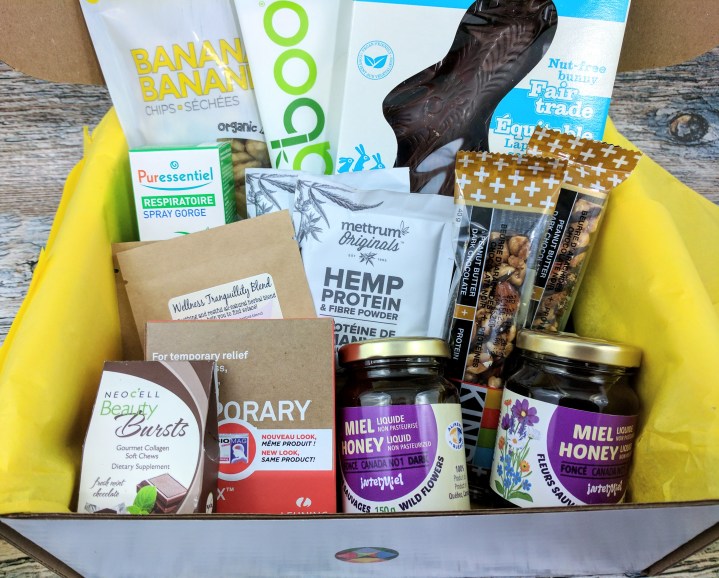 Easter is in the air!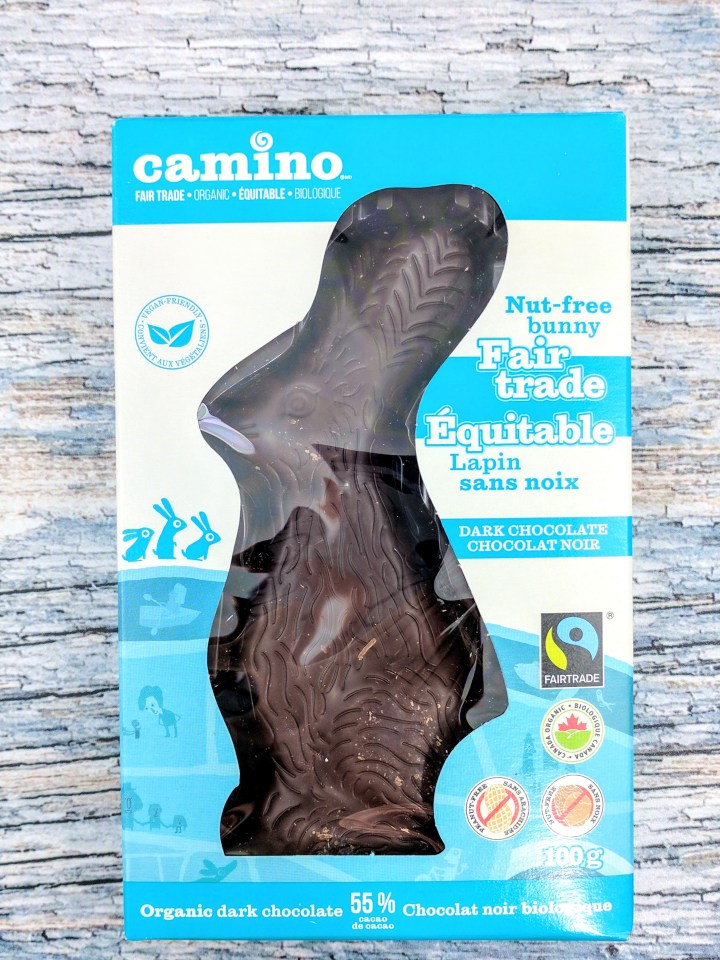 Camino Organic Dark Chocolate Bunny.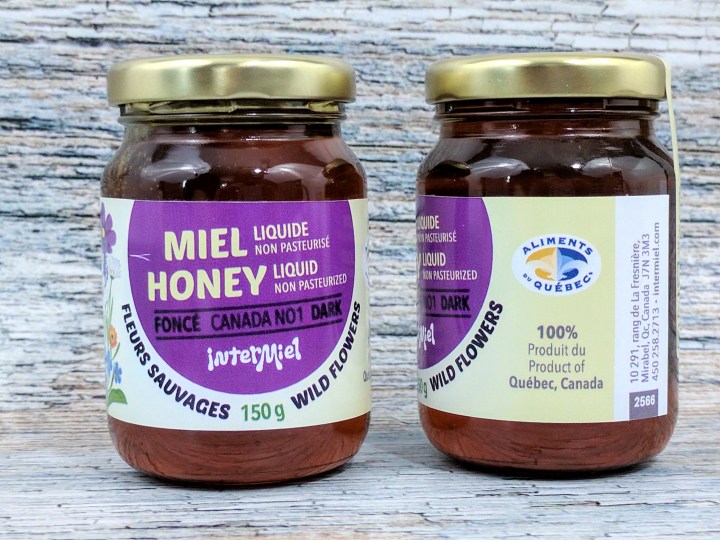 Intermiel – Wild Flower Non Pasteurized Liquid Honey. I love honey, it's my favourite sweetener after maple syrup. It tastes very nice and it's perfect on plain yogurt or oatmeal.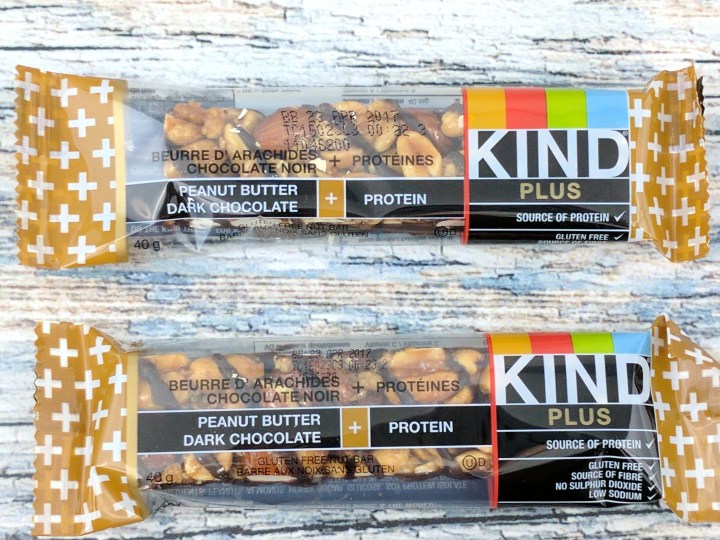 Kind Plus – Peanut Butter Dark Chocolate Protein Bar. I used to eat a lot of these bars when I was working in the field. It was the right kind of snacks to keep in a pocket, or a bag, for an on-the-go pick-me-up. I loved the peanut butter dark chocolate.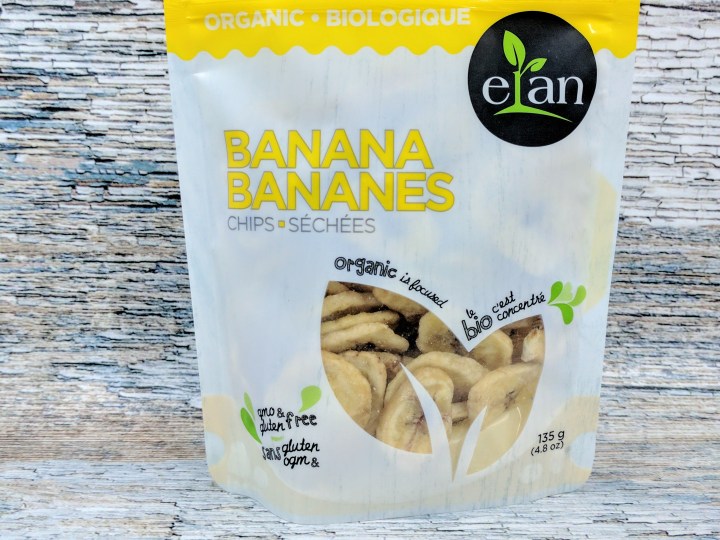 ElanBio – Banana Chips. I used to not like banana chips because of the strong coconut flavour, so I was a bit suspicious of this snack. Once I opened the bag, there was no looking back. They were so tasty! There's a bit of sugar/honey added to them, but the banana flavour is strong, with enough crunch to be satisfying, but not to hard to feel like I'm breaking my teeth. I don't know if they are the perfect after-workout snack, I ate them in front of a movie. This will become a staple in the house!
Mettrum Originals – Hemp Protein & Fibre Powder. I love raw shelled hemp seeds, I would add them to anything, but mostly to my breakfast oatmeal and yogurt. This is perfect to add protein to your meal, and is easily mixed in smoothies or yogurt for an added light vanilla flavour. Be aware that this powder will give a green colour to your white yogurt. I know that hemp powder can be use as a substitute to flour in some recipe for gluten-free baking, but I haven't tried it that way.
Ingenium Naturals – Wellness Blend Teas (Digestion & Tranquillity). Each sample could be steeped three times and my favourite was the digestion blend with it's light peppermint taste, and blend of chamomille, peppermint and calendula.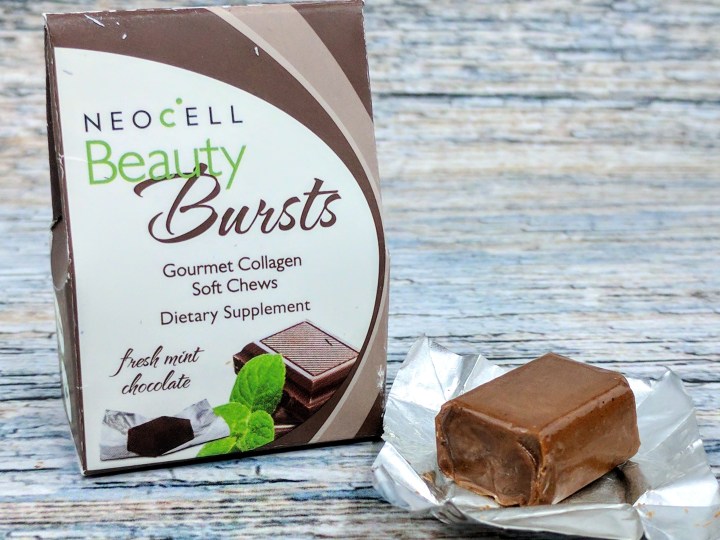 NeoCell Beauty Burst – Gourmet Collagen Soft Chews (Fresh mint chocolate). A collagen supplement with hyaluronic acid and vitamin C, these soft chews will help with hair, skin and nail protection. It tastes nice, like After Eight chocolate, but mine was so hard I couldn't chew it. Probably just a fluke though.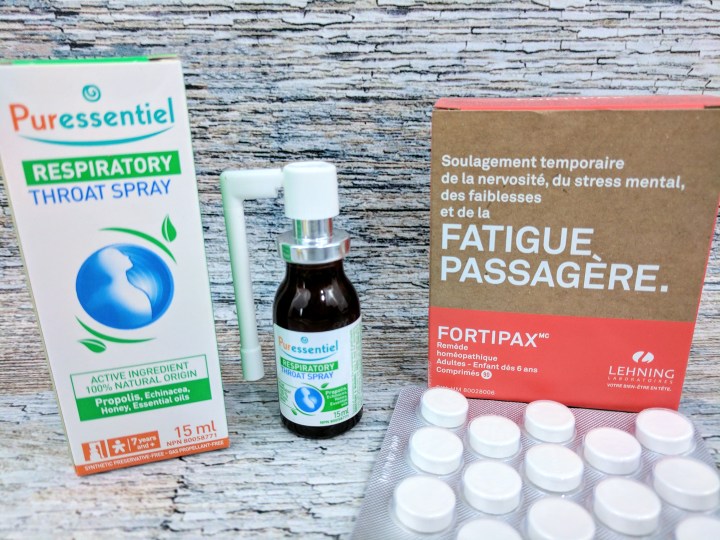 Puressential – Respiratory Throat Spray. Made with ingredients of 100% natural origin, this spray is made with echinacea flavoured with honey and essential oils (peppermint, eucalyptus root, thyme thujanol and rosemary cineol) and should help sore throat. When my colds are getting very bad and turning into laryngitis, I love the relief from echinacea. I'll keep this one for my next cold.
Fortipax – Fatigue Passagère. This is an homeopathic medicine for temporary relief of nervousness, mental stress, weakness and temporary fatigue. I'm not into homeopathic medicine, so this one will be pass along.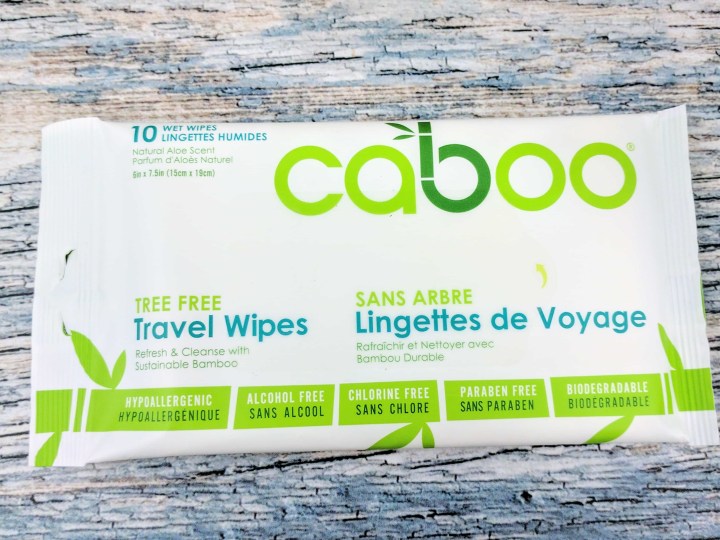 Caboo – Tree Free Travel Wipes. Super convenient to keep somewhere in the car for those "I'm eating lunch while driving, why are my hands so sticky suddenly." They are made with organic sustainable bamboo fibre and they are fully biodegradable in 28 days tree free wipes!
I really liked this month's box, it had a nice variety of items and the banana chips were delicious! I'm not a homeopathic medicine user, so I wasn't thrilled with it, but everything else was totally worth it! I'm enjoying Little Life Box because it makes me discover new favourites that are usually available in my grocery store.
What did you think of April's Little Life Box?