Leafer Box is a subscription box for all those readers who like to leaf through a good book. There are several genres to chose from (Fantasy, Historical, Comedy, Thriller, Sci-Fi, Chick-Lit and a Surprise box), so everyone can find a box to fit their interests.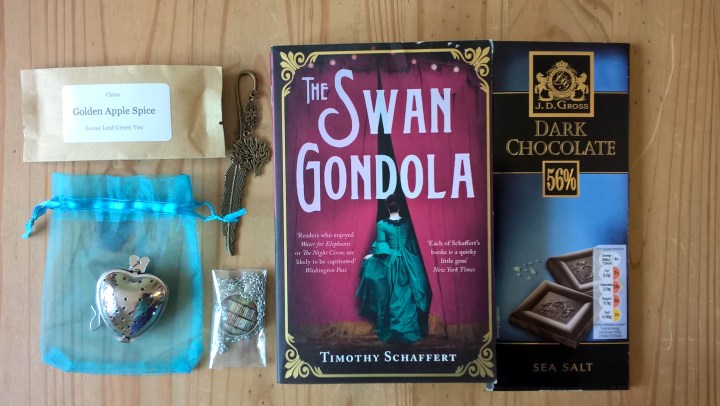 Each monthly box includes a book in your chosen genre along with a sweet treat and other themed items. Here are all the items in my box.
I really appreciated that my box came with a personalised note describing my book selection as well as the other goodies inside. Such a nice touch!
I received the Surprise Box, and luckily for me it just so happened to contain a historical fiction novel. What kind of History major would I be if I didn't indulge in some good historical fiction now and then?!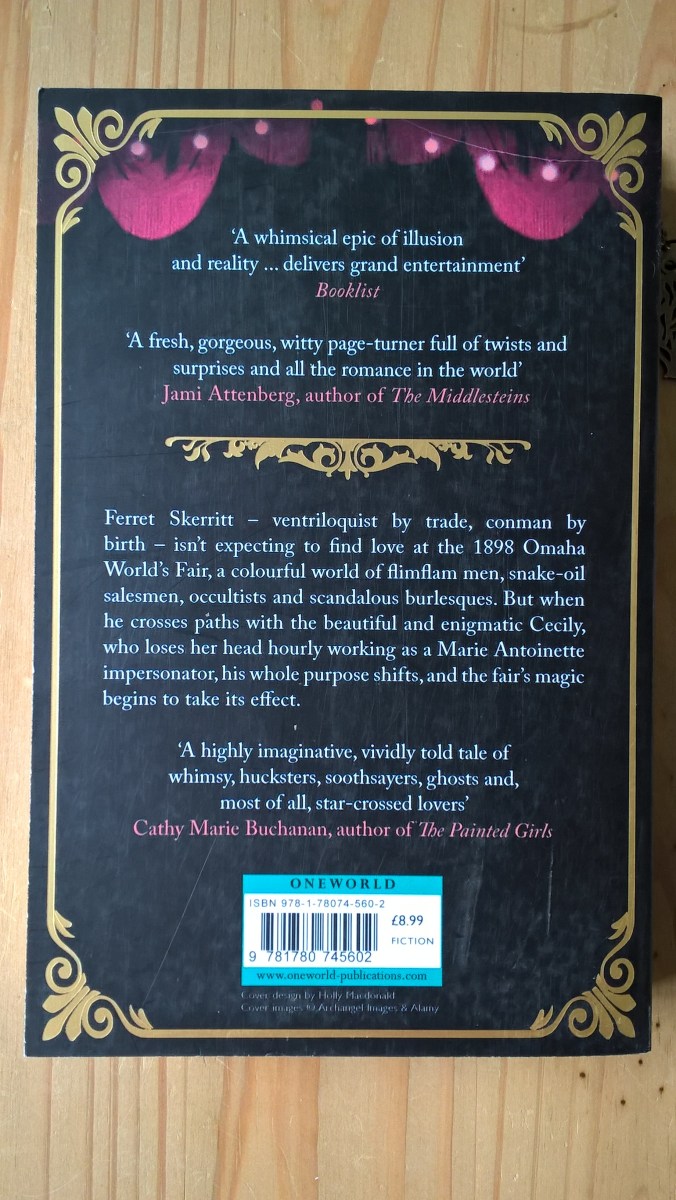 The Swan Gondola by Timothy Schaffert is a love story set during the 1898 Omaha World's Fair. I won't dare review the novel because I have only just begun it, but I really like what I've read so far. It is more sentimental than the books I usually go for, but the prose is solid without being overwritten and the story is full of charm.
A lush and thrilling romantic fable about two lovers set against the scandalous burlesques, midnight séances, and aerial ballets of the 1898 Omaha World's Fair.

On the eve of the 1898 Omaha World's Fair, Ferret Skerritt, ventriloquist by trade, con man by birth, isn't quite sure how it will change him or his city. Omaha still has the marks of a filthy Wild West town, even as it attempts to achieve the grandeur and respectability of nearby Chicago. But when he crosses paths with the beautiful and enigmatic Cecily, his whole purpose shifts and the fair becomes the backdrop to their love affair.
I also received a very practical bookmark with a very appropriate feather motif. Nice.

There is also a necklace with a charm depicting books on a shelf. It's cute with quality of typical items from bookish boxes.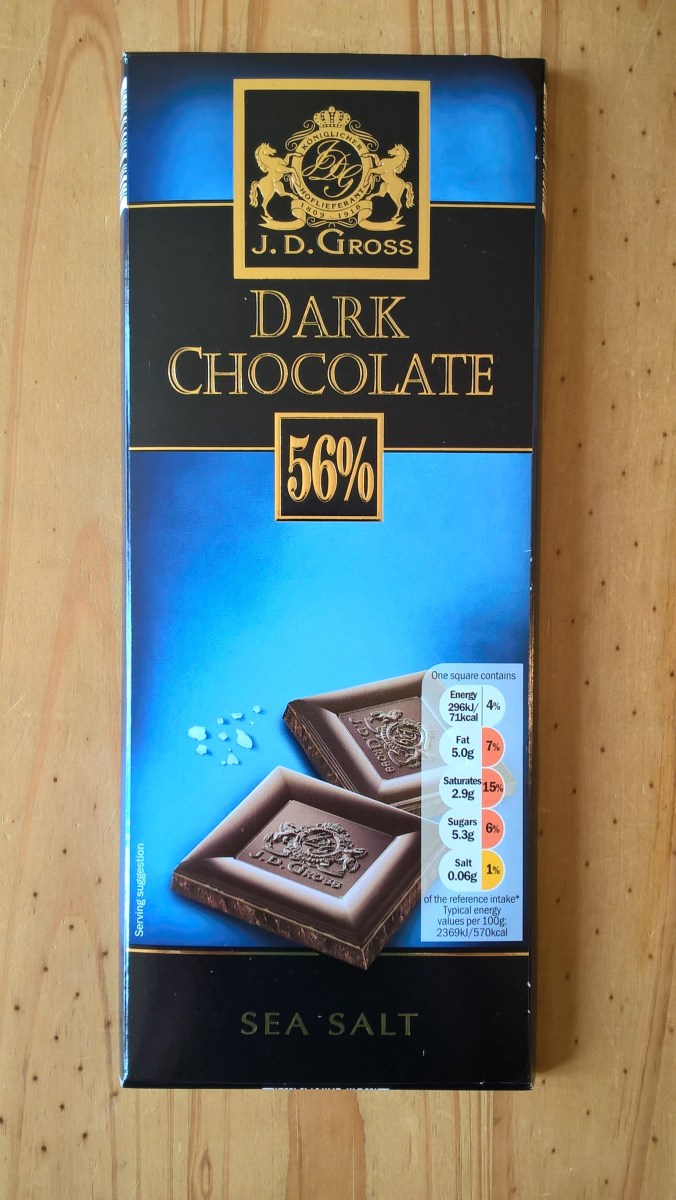 And for nibbling whilst I read, there is a bar of 56% dark chocolate with sea salt. This is pretty much my idea of a perfect snack!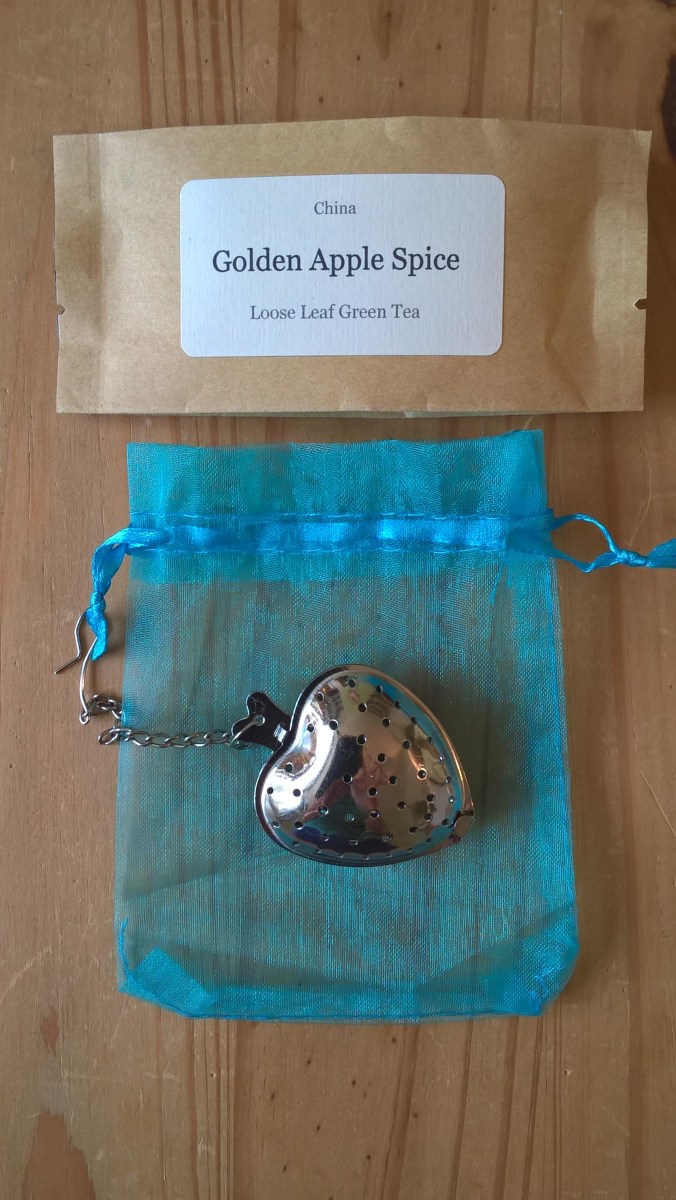 To wash down all that chocolate, a packet of Golden Apple Spice Loose Leaf Green Tea and a lovely little heart-shaped tea strainer.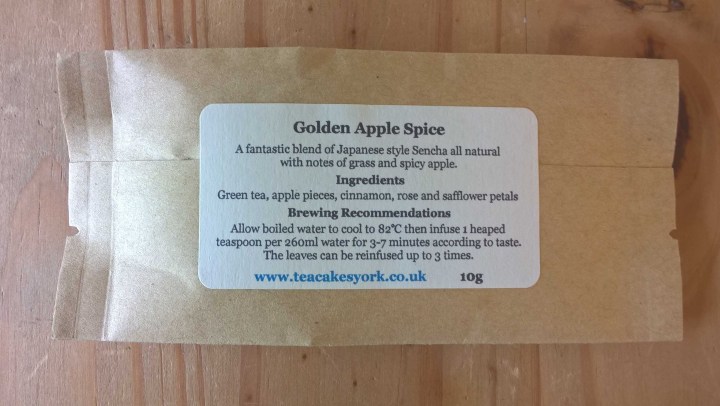 The tea was really nice. Warming, sweet and perfect for sipping whilst reading. The packet also makes a few servings.
Leafer Box was a really nice surprise indeed!  In an age when entertainment is always on-demand, multi-sensory and multi-media to the point of distraction, there is something so deliciously simple about receiving a surprise book (and a few other treats) by post each month.