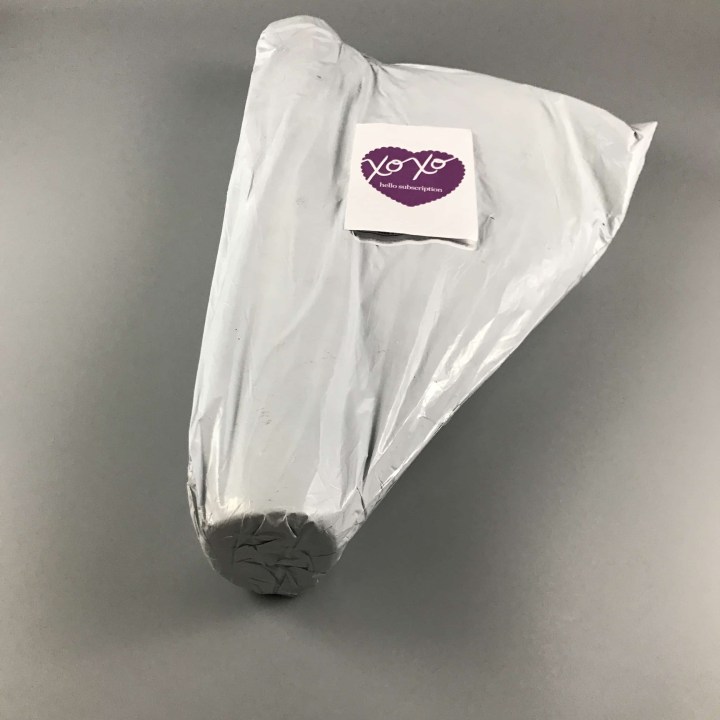 L.V. Kiki is a high-quality fashion accessory subscription box featuring 4-6 accessories for $19 a month with free shipping. The website boasts shoppable collections from head to toe with affordable prices.
I look forward to this box every month like a child waits for his/her birthday.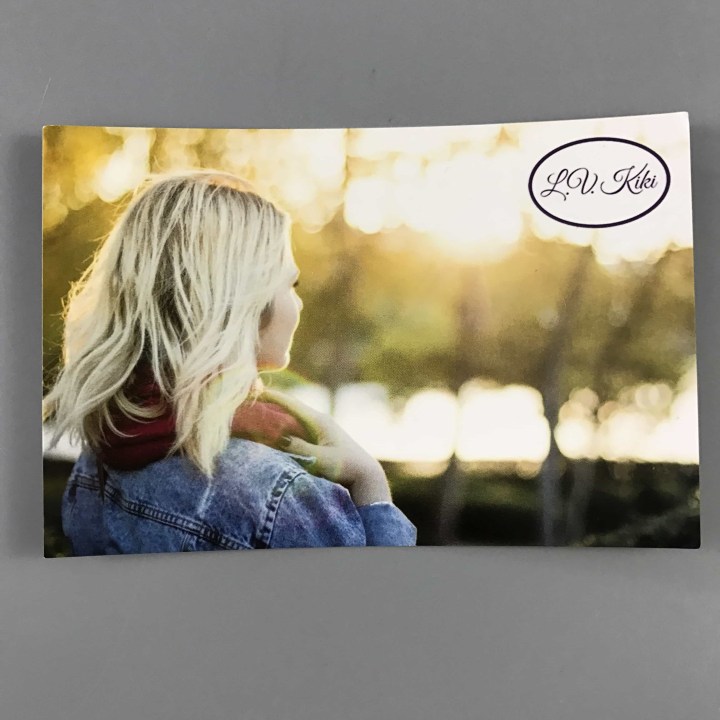 DEAL: Save 20% on your first month! Use coupon code HELLOTAKE20.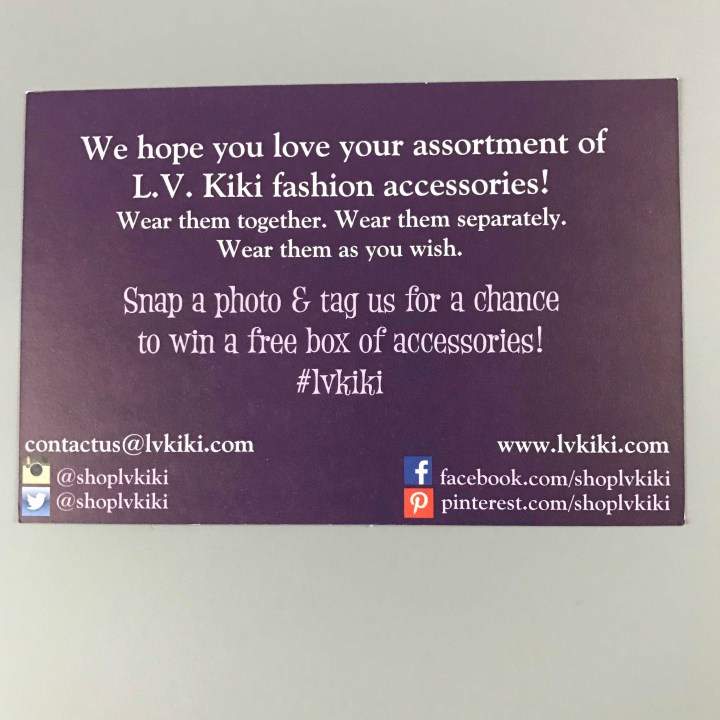 Information card does not give details about the contents of the box – just how to stay connected via social media.
Cover Girl Active Yoga Map. It's non slip and very plush, it will definitely make mastering my yoga poses so much easier. Perhaps I'll look like a yoga master in my next class than the novice I truly am.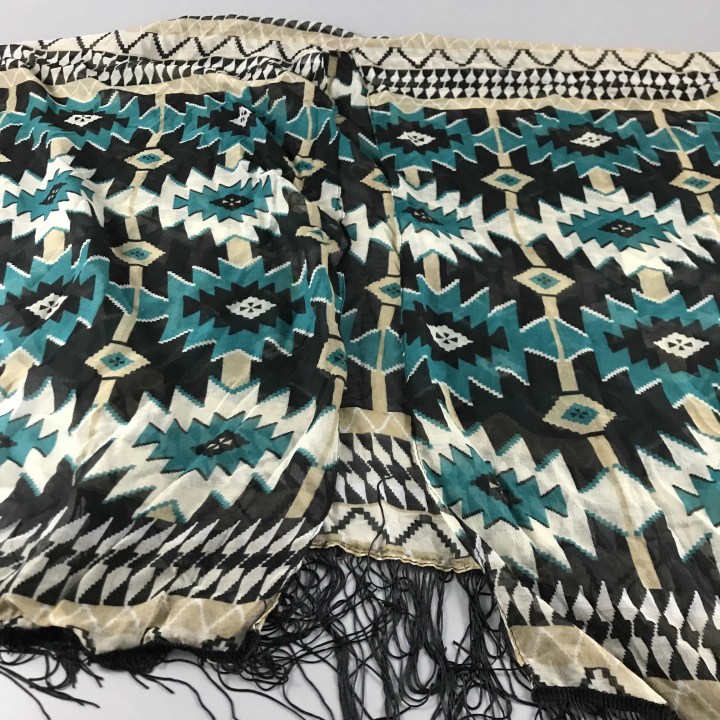 Shawl. A beautiful shawl with fringe and the perfect pop of turquoise. I like the multiple uses for this, a bathing suit cover up, a funky top layer with jeans or shorts. It's such a flexible accessory that adds a lot of personality and for me the best part is my husband hates it (he just doesn't understand women's fashion).
Cover Girl Active Resistance Bands. Fortunately these are flat and perfect for any fitness level. I'm looking forward to finding some total body workouts to use these bands. I really thing that L.V. Kiki is trying to get me summer ready. Thank you for the reminder that it's quickly approaching.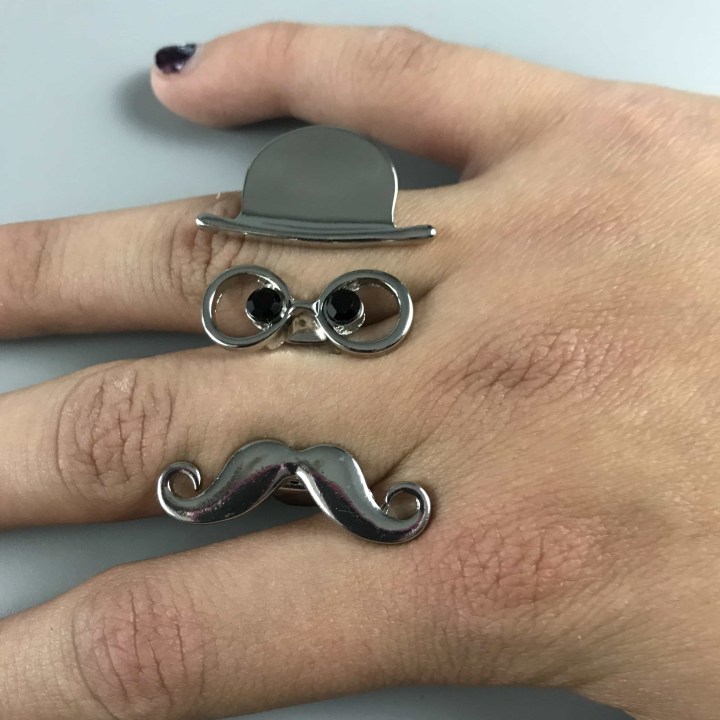 Mustache Man Double Ring. Quite possibly the cutest double ring I have ever seen, a gentleman wearing glasses with his mustache and top hat. Thank goodness that mustaches are all the rage right now because between my daughter and I, this will be worn out.
L.V. Kiki Key Chain. Key chains are my secret obsession, I don't have anything close to this one. The large blue stone is beautiful and sparkly with the pearl to add a special girly touch. I also like that this key chain is gold and so many of the ones I already have are silver. It also matches my new shawl perfectly!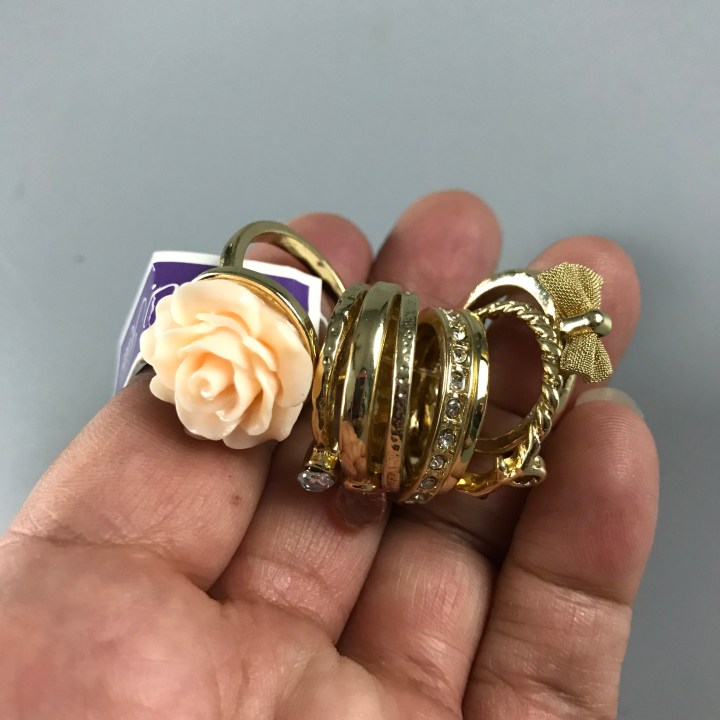 Assorted Rings. In different shapes and sizes, wear them together or alone. Whatever look you are going for can be achieved with one or more of these fun gold rings.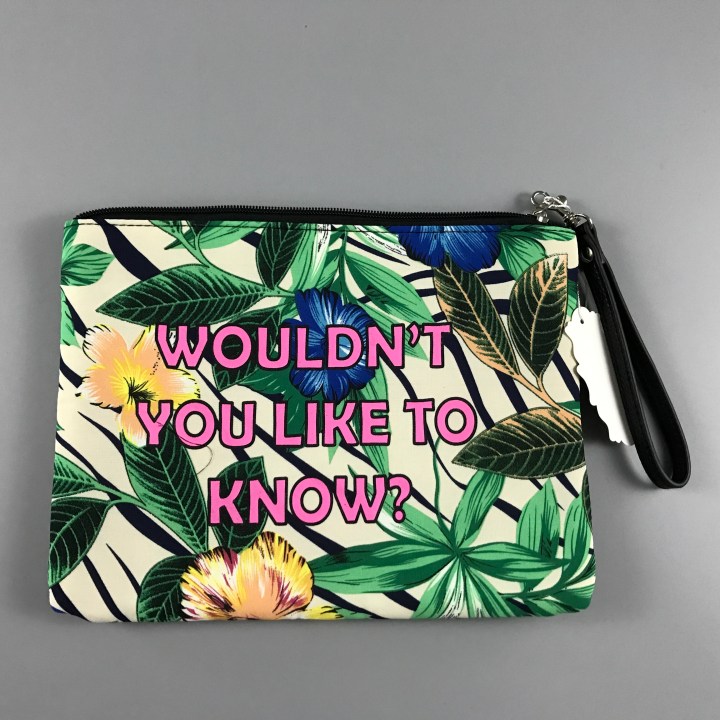 Wouldn't You Like To Know Wristlet. Large bright colored wristlet. I like that I could use this for the gym to hide my valuables or for a make up bag. I think the sassy question just makes me want someone to ask me where I got it.
This month's L.V. Kiki was all about self improvement, trying to get into shape and showing off my personal style. The shawl is my favorite item this month because it's so versatile. I love this box because every item is usable, high quality and so much fun. There was something amazing about it coming in an odd shaped bag because normally it's perfectly packed in a big box. I can't wait to see what next month will bring to my accessory stockpile.
What do you think of L.V.Kiki?