Kidbox
is a styling subscription box for children. (It's like
Stitch Fix
for little boys, but with no styling fee!) You will be sent a box up to 5 times per year at no cost, and you'll only be charged once you picked the items you want to keep. There's also no return fee to send items back, so your kids can ultimately decide which items are theirs to keep.
Kidbox promises to always bring cool brands inside their boxes. If you don't like what they've sent your children, they give you 7 days to pick the items you want to keep or return. You'll need to login to your account online to complete the checkout process within a week, if not, your credit card will be charged for the complete box. Every time you keep a Kidbox, they will donate new clothes to a kid who needs it.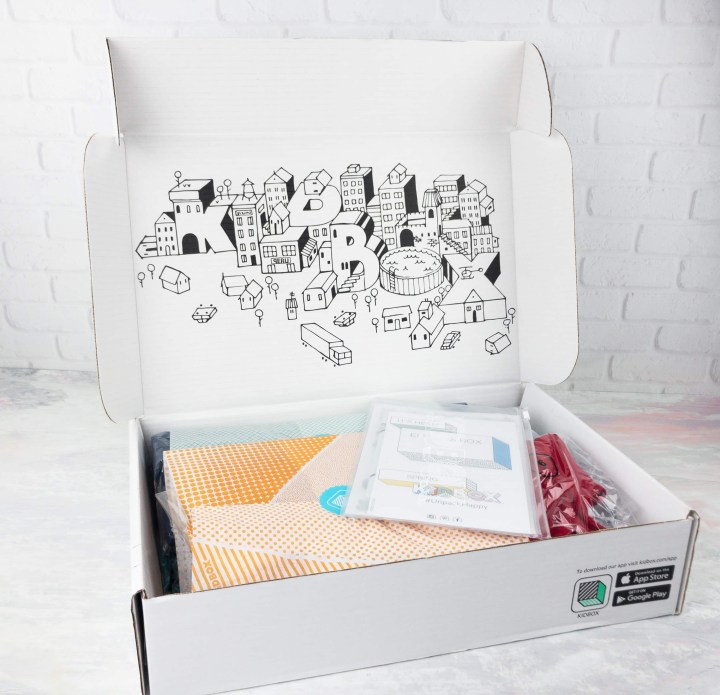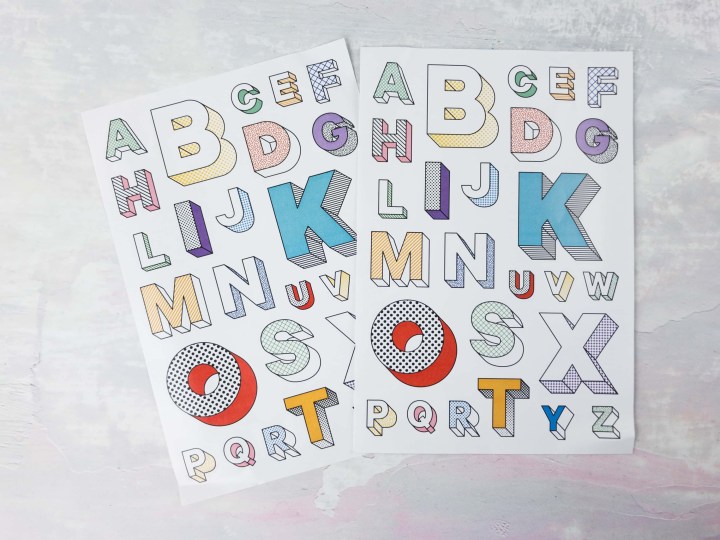 The box included alphabet stickers. Past boxes came with crayons and a small coloring booklet.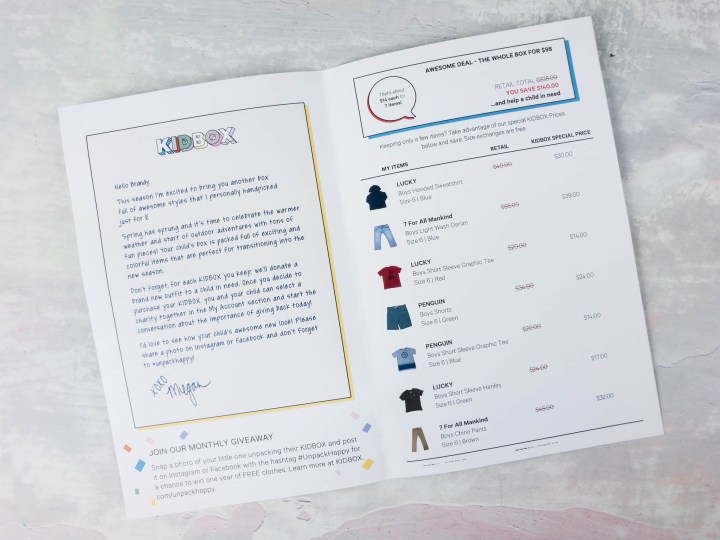 The booklet contains a welcome letter and a breakdown of the items that were sent to your kids.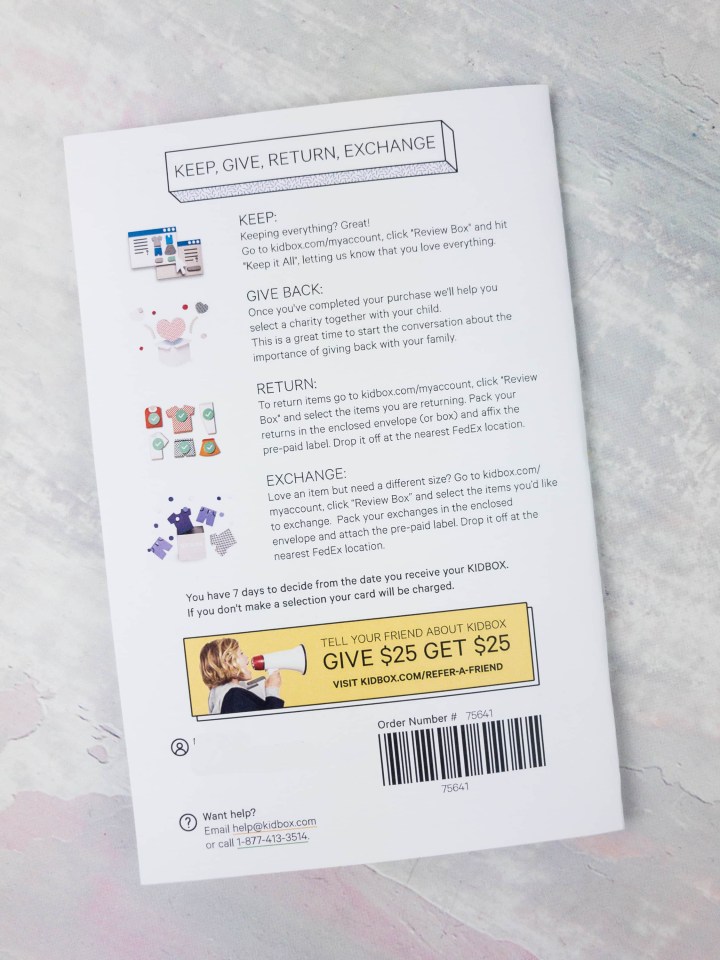 The booklet also listed a set of instructions on how you'll be able to return or exchange your items. To keep the entire box our total was just $98!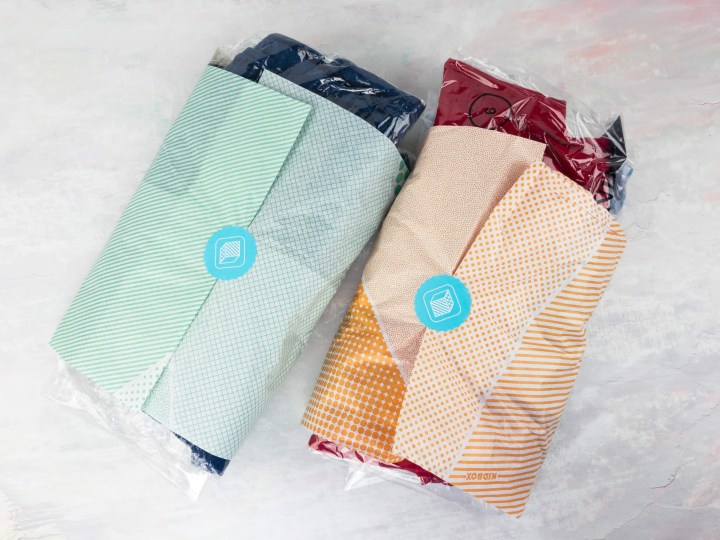 Everything was packed really neatly…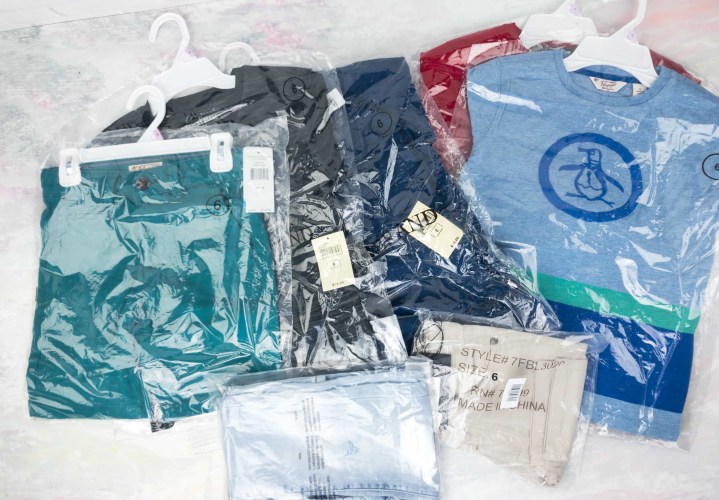 … and came with their own little hangers.
When you sign up, there's a short survey to categorize your preferred style. You can now completely update your profile right inside your account, which also accommodates multiple kids!
Everything in my Kidbox Spring 2017 box! Another thing to note – keeping everything is $98 for 9 items, making it less than $11 per item, so it's a fantastic value. Much like Stitch Fix, you might find yourself getting a better deal (and Kidbox will donate to charity!) if you keep the entire box.
Unlike the other kids' clothing subscriptions, this box ships clothing that you might find in a department store.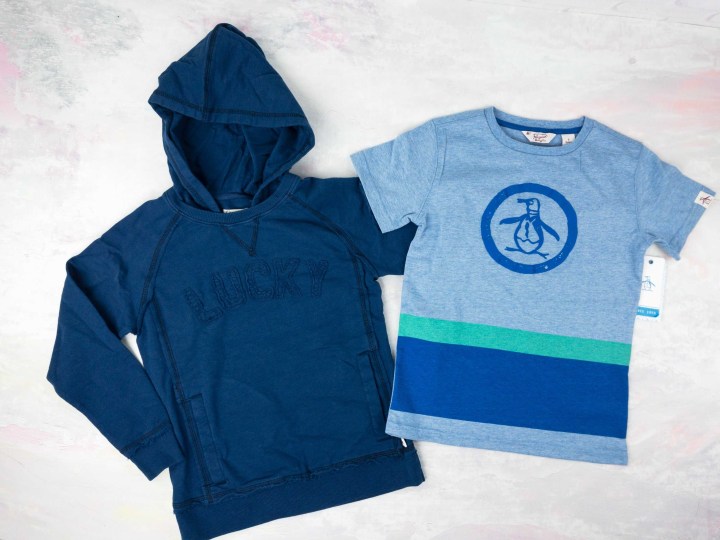 Lucky Boys Hooded Sweatshirt ($40) This sweatshirt is perfect for my son! It's blue, and it's not a coat! He prefers wearing blue whenever possible, and hates wearing a coat. We'll get a ton of use out of this one!
Penguin Boys Short Sleeve Graphic Tee ($20) Penguin is one of my husband's absolute favorite brands. Not only is this shirt cute and high quality, they can also be matchy matchy. Plus, it's blue!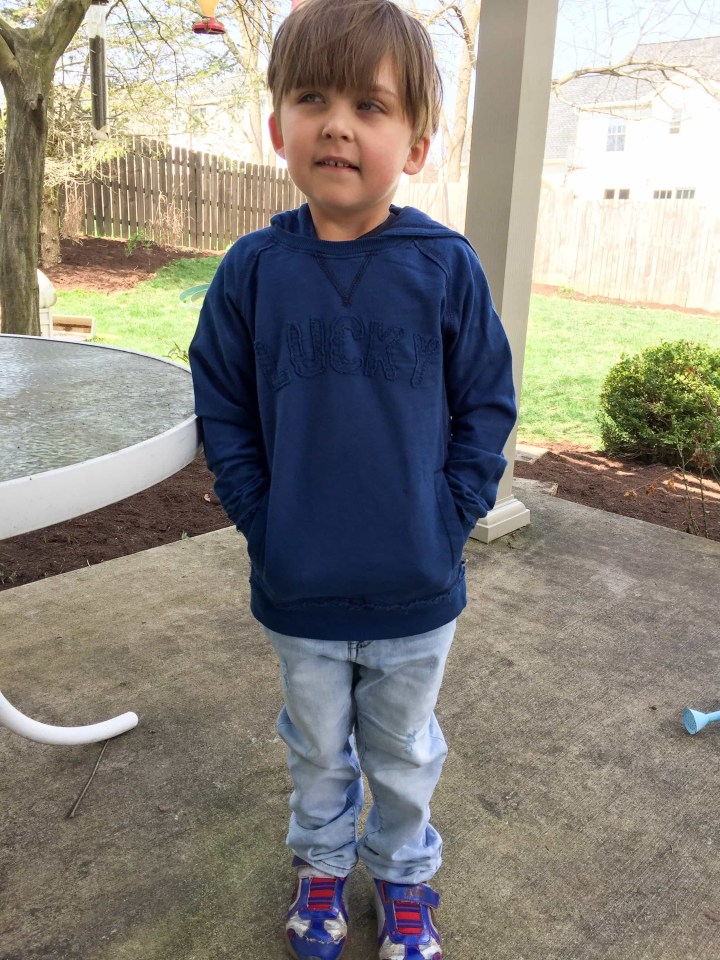 He's so pleased with these pockets! We got this box 2 weeks ago and he's tried to wear it every day.
7 For All Mankind Chino Pants ($32) These pants were a bit on the long side, but with some room to grow. They're perfect for a bit of a dressier look.
Penguin Shorts ($24)  We loved that they included the shorts to match the Penguin tee. They're a fun color, classy, and my son was wild about them!
7 For All Mankind Light Wash Denim ($39) You know what, I would never spend $40 on a pair of kid's jeans, but these are so soft and nice. I really appreciate the fact they came inside a box where I can grab the entire set for under $100.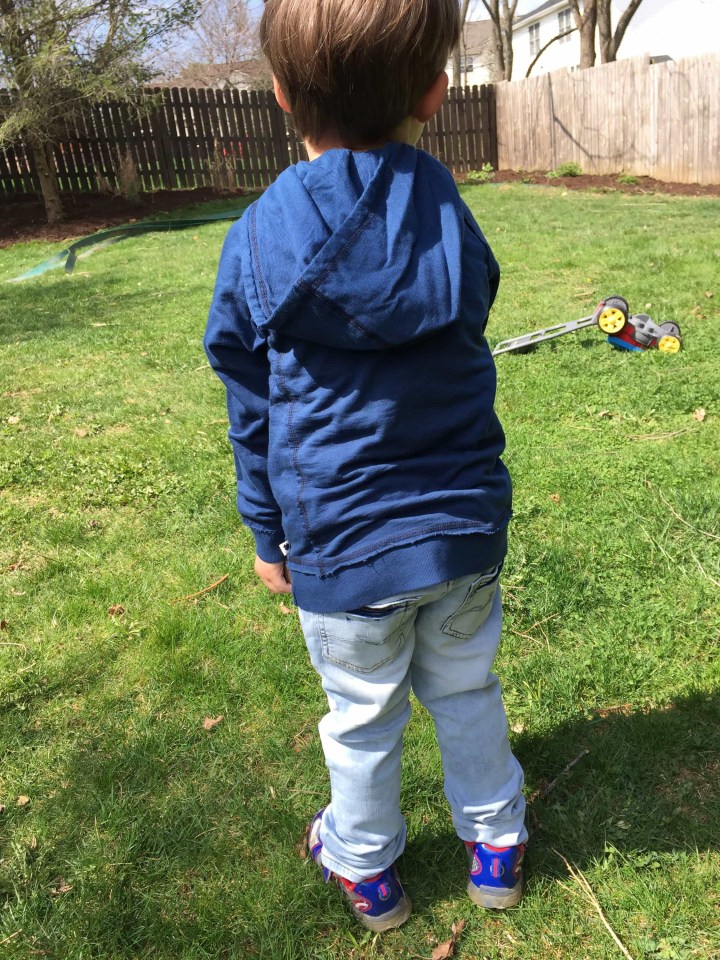 These jeans are fancy!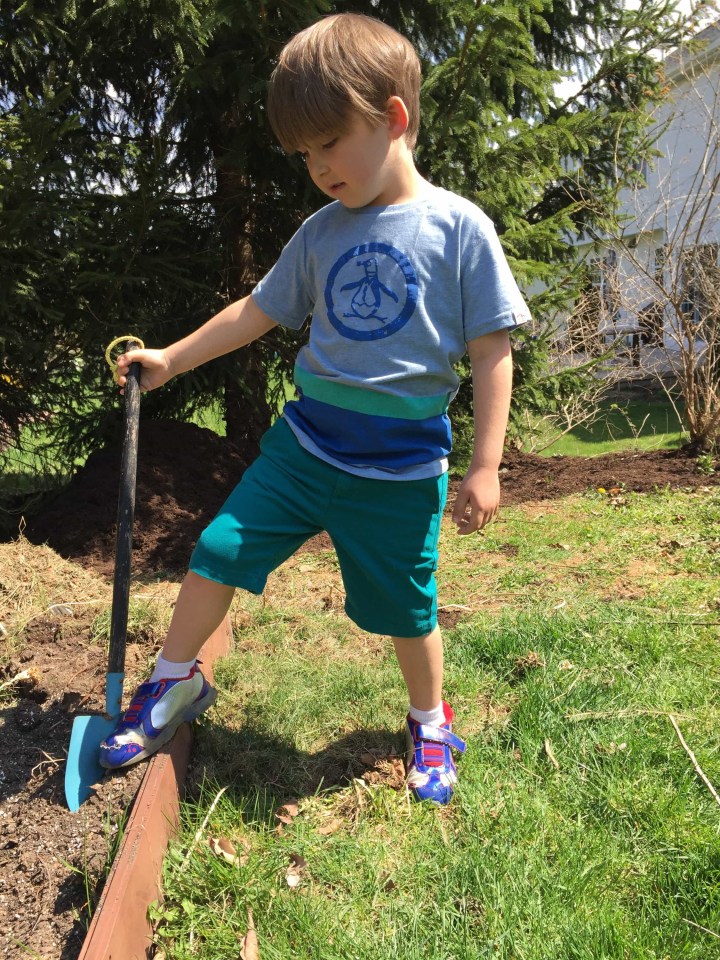 This is a great spring into summer outfit. He was helping dad clean up the yard.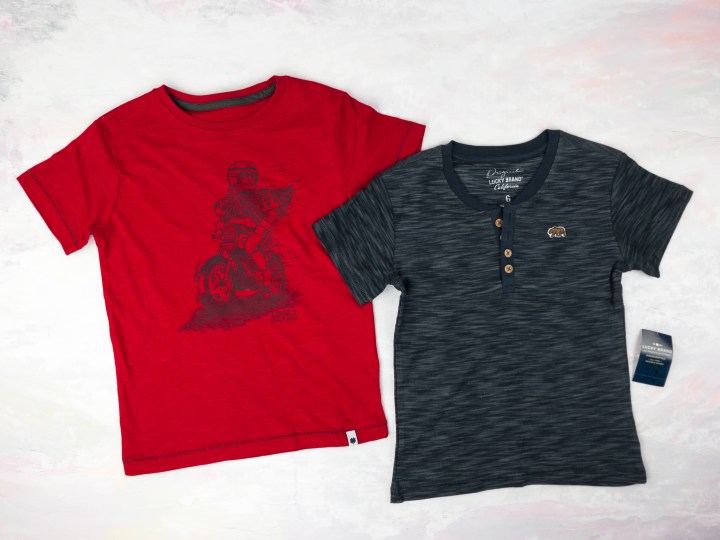 Lucky Boys Short Sleeve Graphic Tee ($20) I'm not entirely sure what to make of this playing card king on a motorcycle on this shirt, but it's a hit!
Lucky Boys Short Sleeve Henley ($24) This space dyed tee is nice and comfy and it's a real plus to have the nice wide neck opening.
The jeans ran a little long too, but again – room to grow! I loved that we didn't need to exchange a single item! We've done this box for both boys this quarter and it was so easy to just keep everything, which we did. Everything was so easy and all I had to do in my account was confirm that I was interested in spring boxes and update their sizes. The total value of this box was $170, and at $14 per item, I think it's an excellent deal. Also important to note – my son was interested in wearing and keeping each item. I have my own criteria for kids clothing, but so do they, and the #1 rule is that they have to actually wear it. We're super happy with this box!
What do you think about Kidbox?