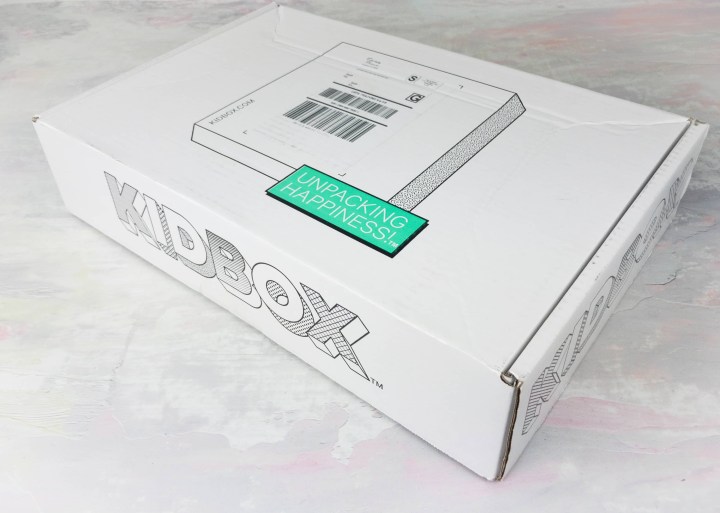 Kidbox is a styling subscription box for children. (It's like Stitch Fix for little boys, but with no styling fee!) You will be sent a box up to 5 times per year at no cost, and you'll only be charged once you picked the items you want to keep. There's also no return fee to send items back, so your kids can ultimately decide which items are theirs to keep.
Kidbox promises to always bring cool brands inside their boxes. If you don't like what they've sent your children, they give you 7 days to pick the items you want to keep or return. You'll need to login to your account online to complete the checkout process within a week, if not, your credit card will be charged for the complete box. Every time you keep a Kidbox, they will donate new clothes to a kid who needs it.
The best part is that the entire box is only $98 to keep.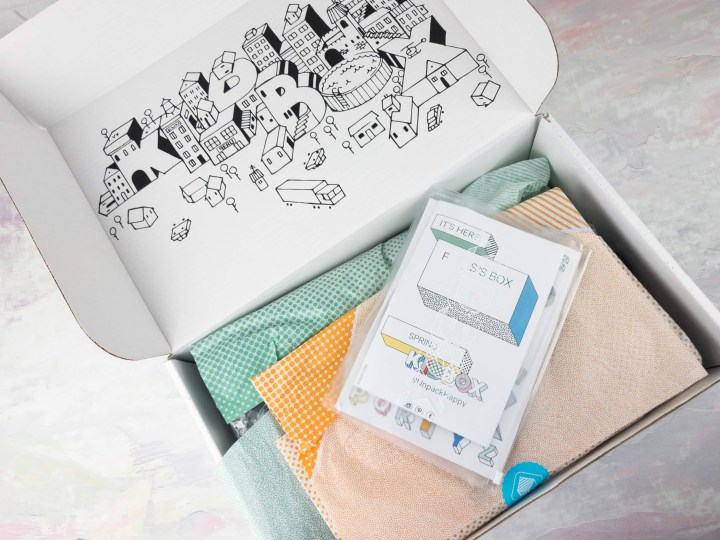 The clothes are wrapped nicely inside the box, but it has a fun feel, a bit like both a clothing subscription and an activity box.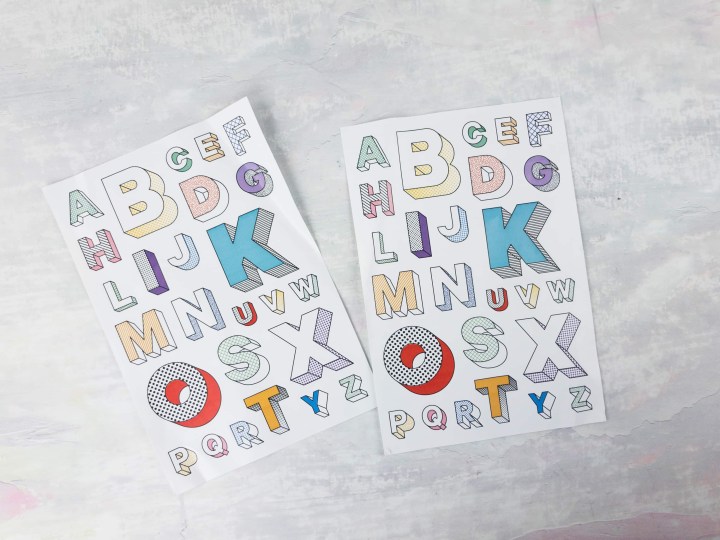 The box included alphabet stickers. Past boxes came with crayons and a small coloring booklet.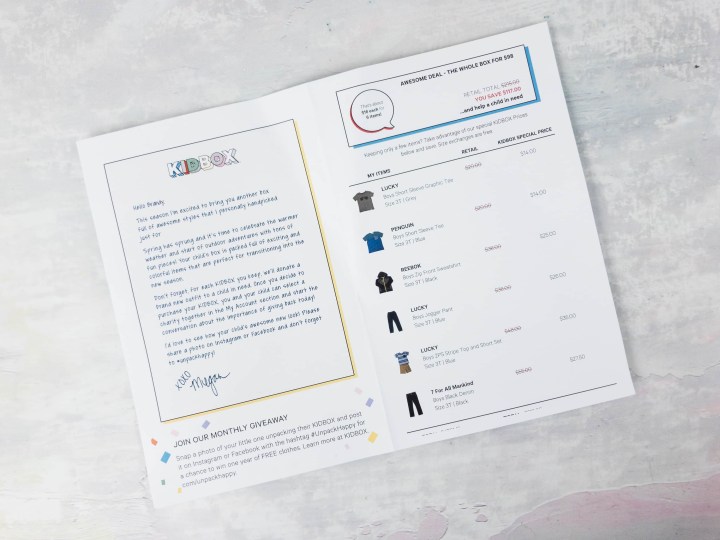 The booklet contains a welcome letter and a breakdown of the items that were sent to your kids.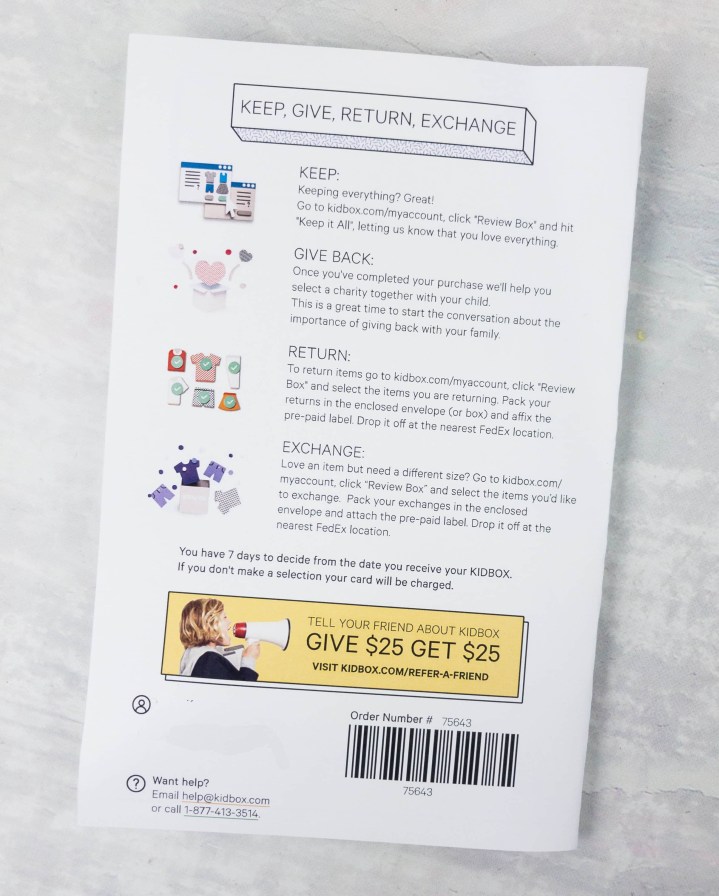 The booklet also listed a set of instructions on how you'll be able to return or exchange your items. To keep the entire box the total is just $98!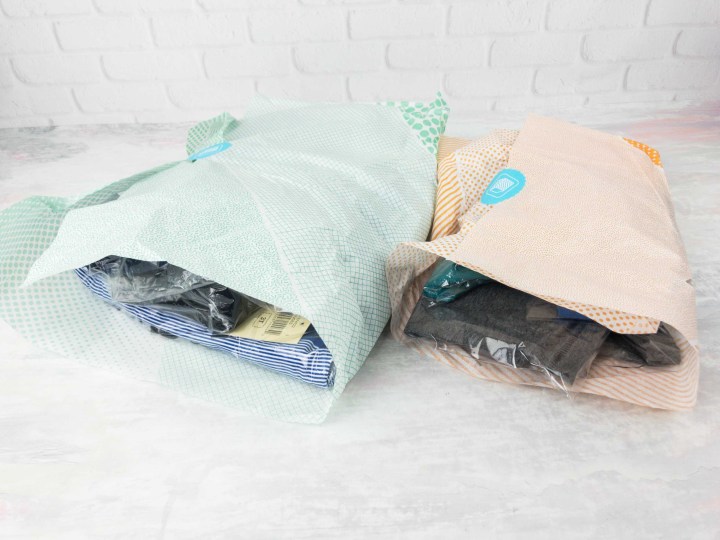 Everything was packed really neatly…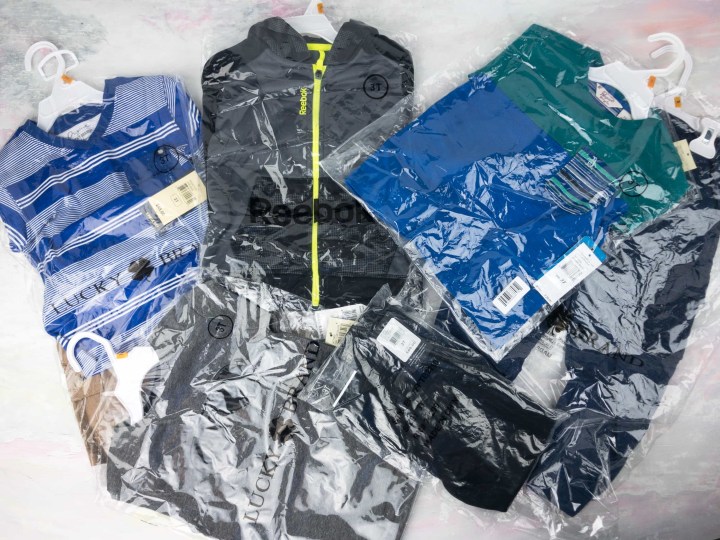 … and came with their own little hangers.
When you sign up, there's a short survey to categorize your preferred style. You can completely update your profile right inside your account, which also accommodates multiple kids! They have a great ship/no ship system which allowed us to get our spring box at our own schedule.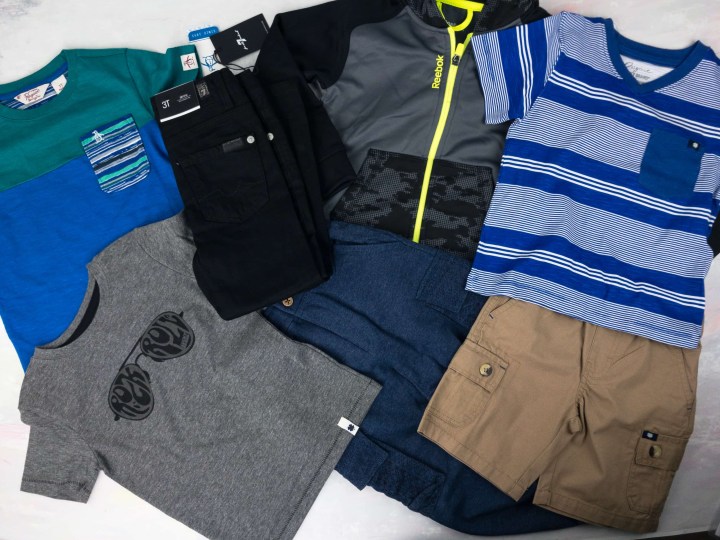 Everything in my Kidbox Spring 2017! Since it's $98 for the entire box Much like Stitch Fix, you might find yourself getting a better deal (and Kidbox will donate to charity!) if you keep the entire box.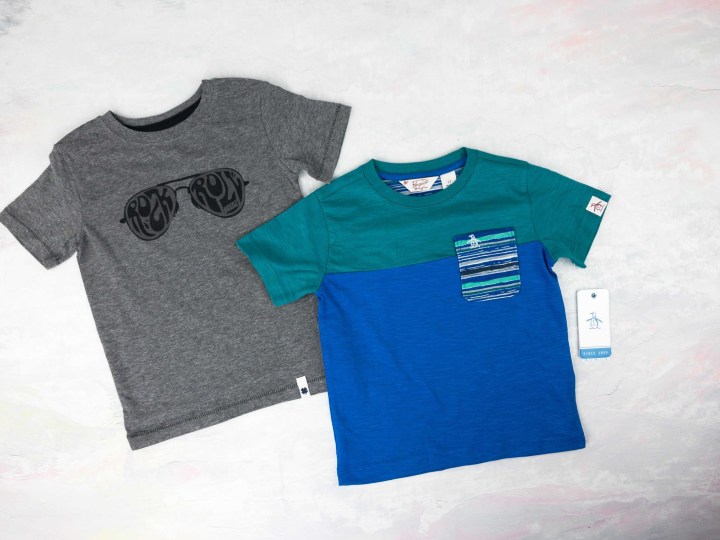 Lucky Boys Short Sleeve Graphic Tee ($20) This graphic tee has just the right amount of style for a 2 year old – nothing overboard and nothing too cutesy.
Penguin Boys Short Sleeve Tee ($20) A cute colorblock tee from Penguin. Now he can match dad!
7 For All Mankind Boys Black Denim ($55) Seven jeans look pretty much good on all butts right? Well baby butts are the best. These are bit long but fit well.
Lucky Boys Jogger Pant ($36) These cargo-styled joggers are cute and comfy, plus they have 4 front pockets and 2 back pockets for storing treasures. When you're 2, these things are important.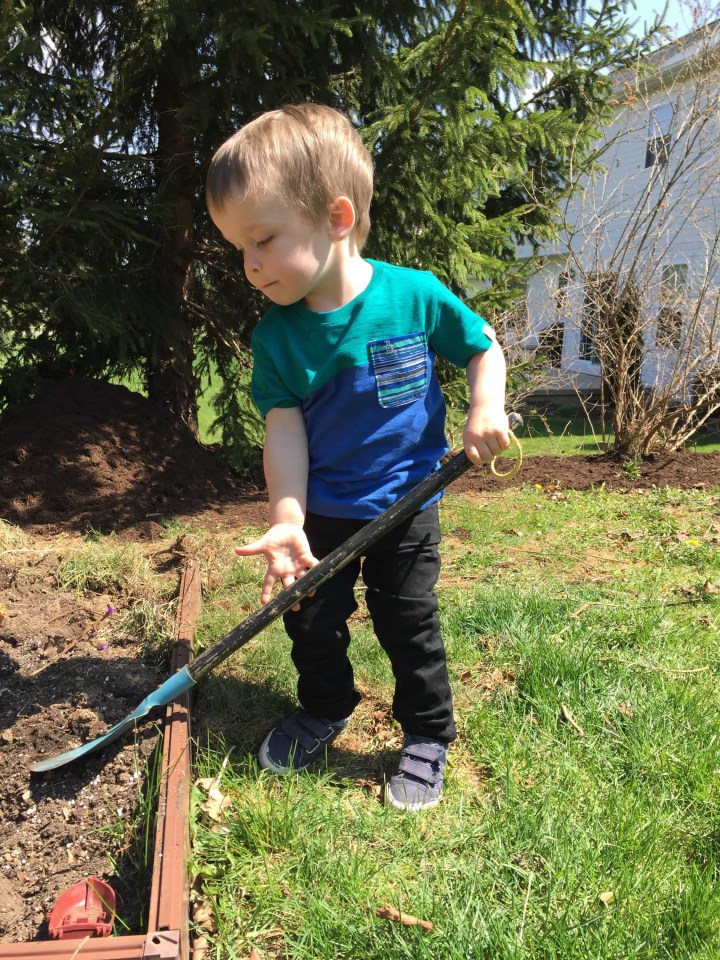 The outfits allow for plenty of movement, plus they're cute!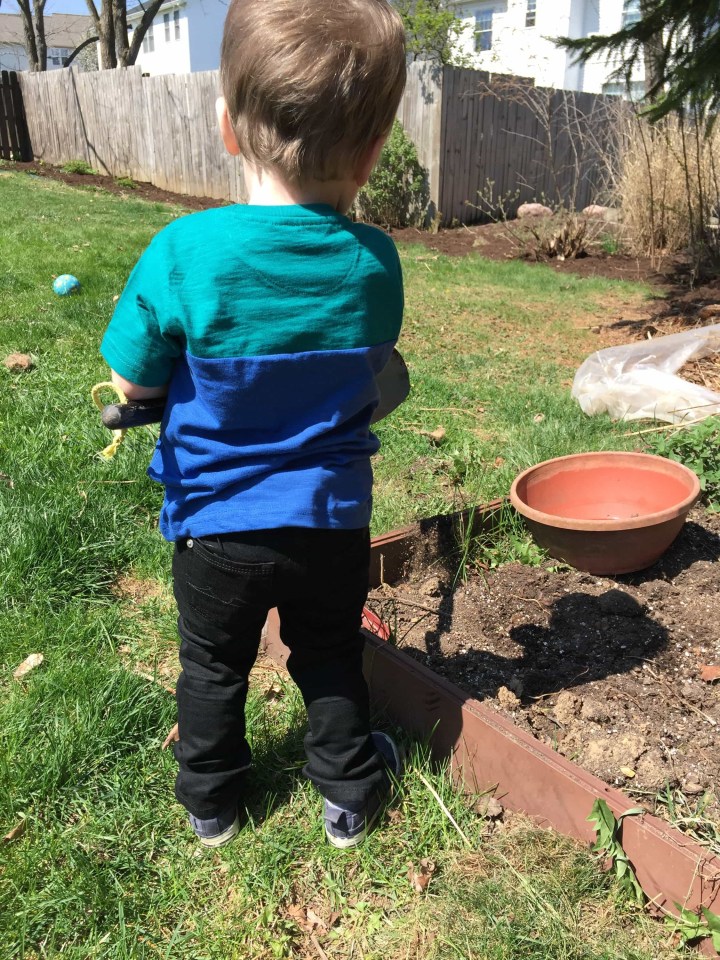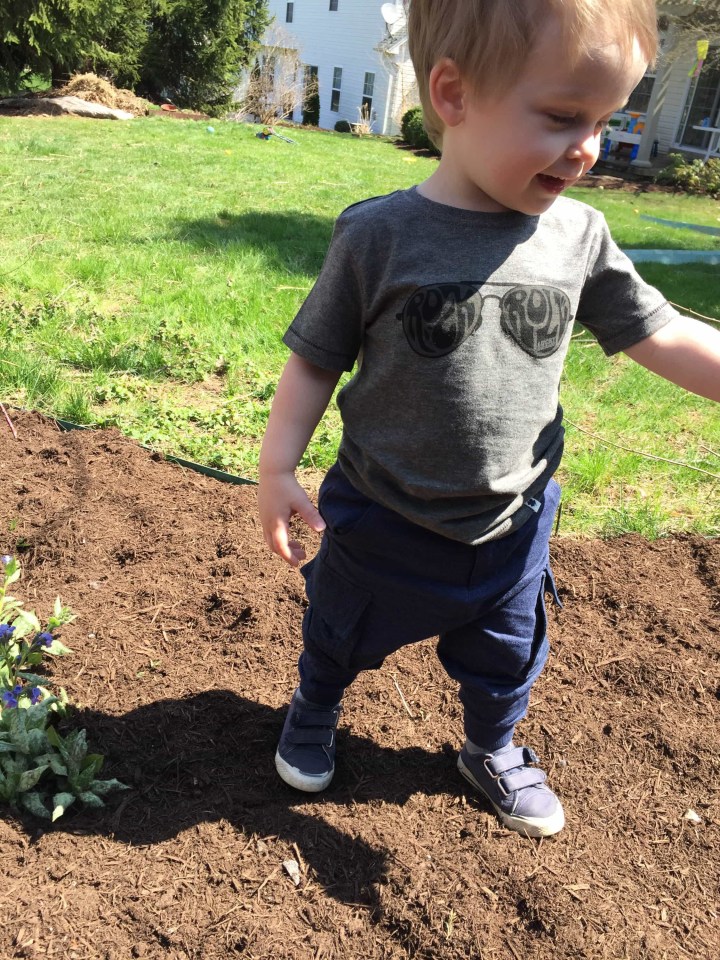 Baby hipster on the move!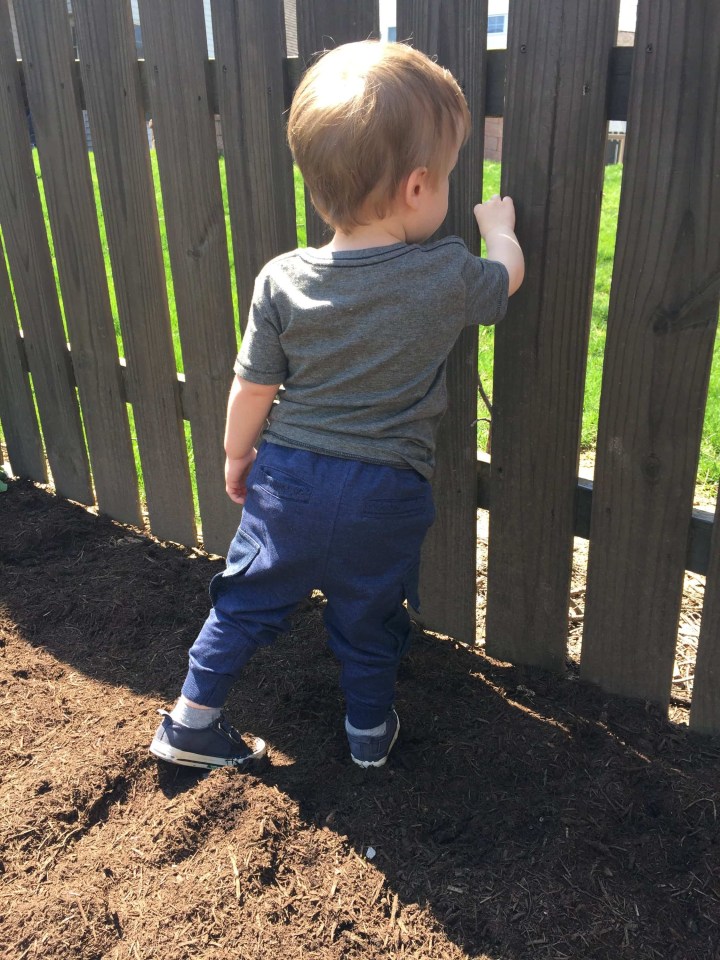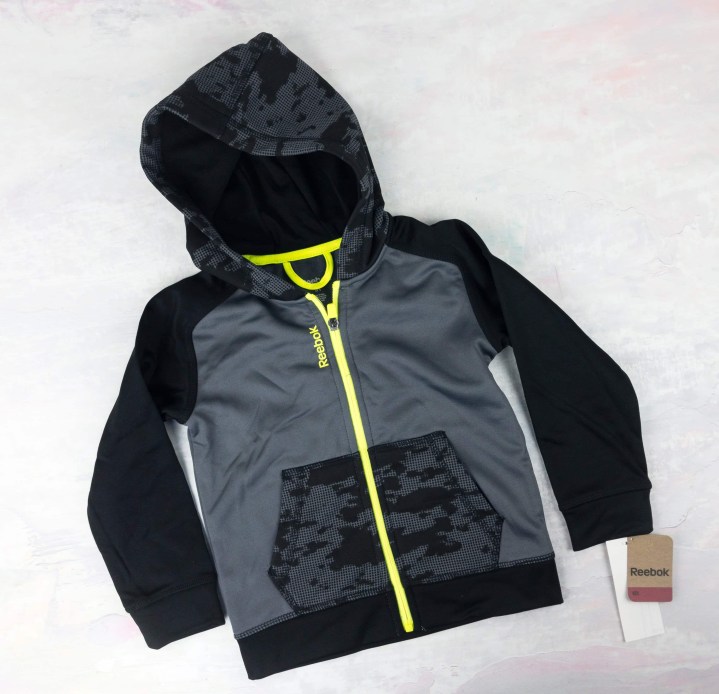 Reebok Boys Zip Front Sweatshirt ($36) This kid is obsessed with hats and hoods and it's still spring here, so this cute hoodie was perfect. I also really appreciated the bold chartreuse accents!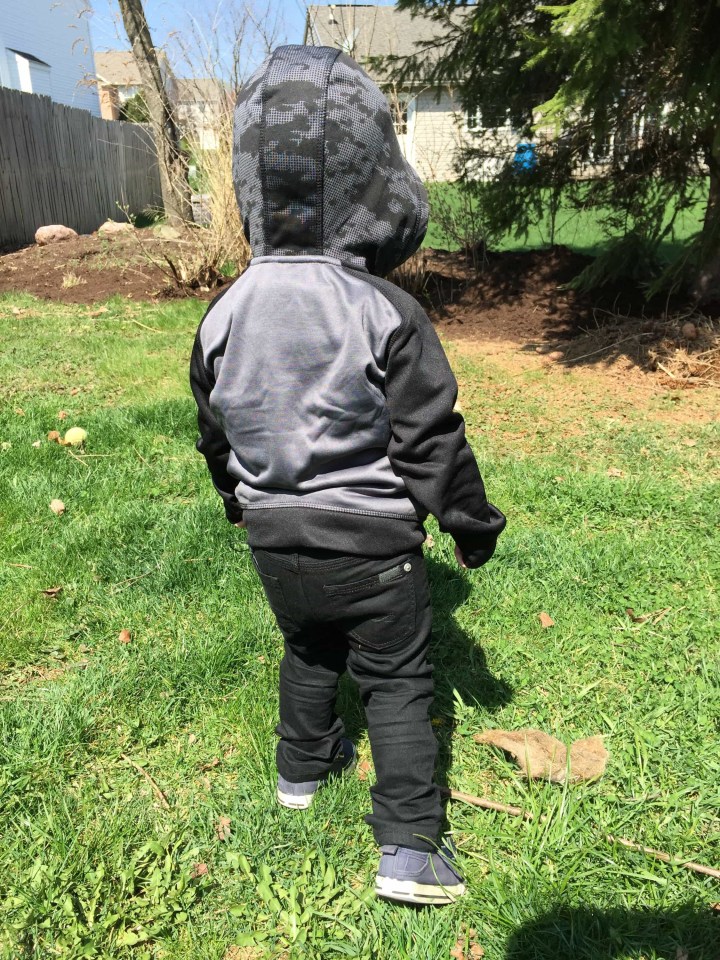 Lucky Boys 2-Piece Stripe Top and Short Set ($48) This set was pretty basic, and I think the MSRP on it is super inflated, but it's cute, sturdy, and seasonally appropriate.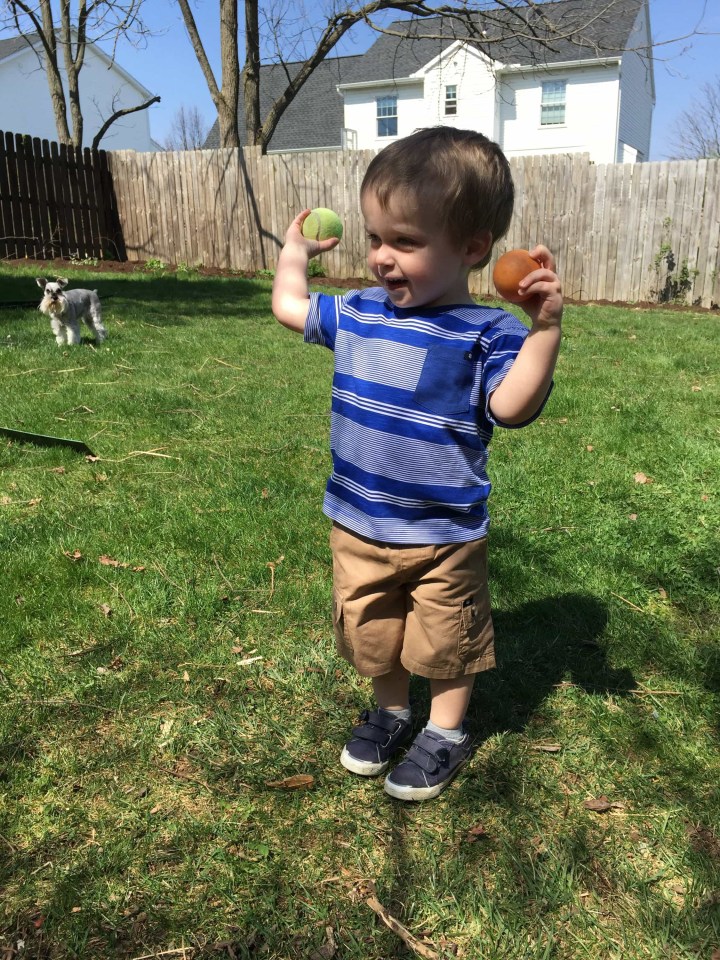 The Kidbox total price was $141 – already a discount on the MSRP, plus (have I said it enough?) keeping the box was $98, so we did! This is a great box to select for your child if you're looking for department store brands. Each piece was $14 an item and while we had the opportunity to exchange for size, we didn't think anything needed it. One of the easiest toddler clothes shopping experiences I've had. We're super happy with this box!
What do you think about Kidbox?