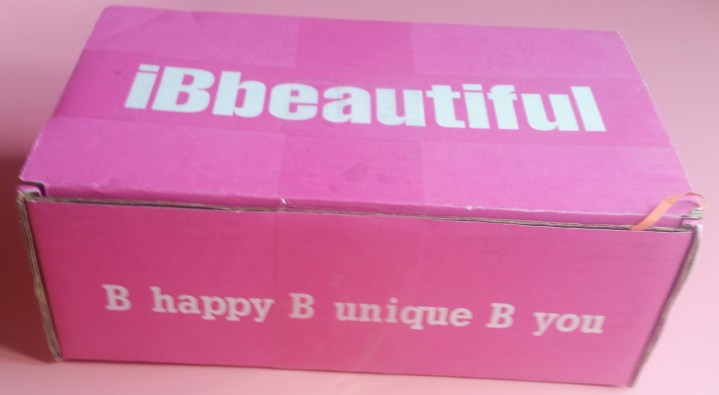 iBbeautiful is a subscription box for teen and tween girls with inspiring accessory and beauty products, plus a positive message! iBbeautiful wants to help girls be confident, smart, brave, unique, and kind. You can choose either tween (8-12 years old) or teen (13+). You also can choose between a basic box (no tee) for $20/month or a graphic tee box for $30/month.
This is a review of the Teen basic tee box for April. My older daughter, aged 15, helped me review this box.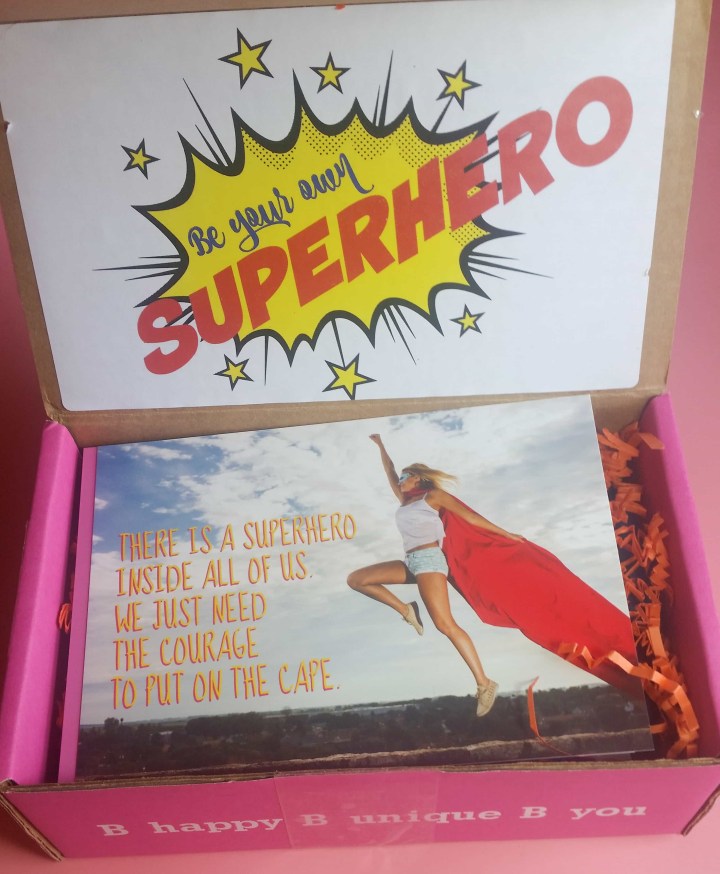 When you open an iBbeautiful box, the first thing you see is a great placard, pasted into the lid of each box, that highlights the month's theme. This month is "Be Your Own Superhero!" What a great message. Additionally, each box includes a gorgeous information postcard. Another fantastic, spot-on message: "There is a superhero inside all of us."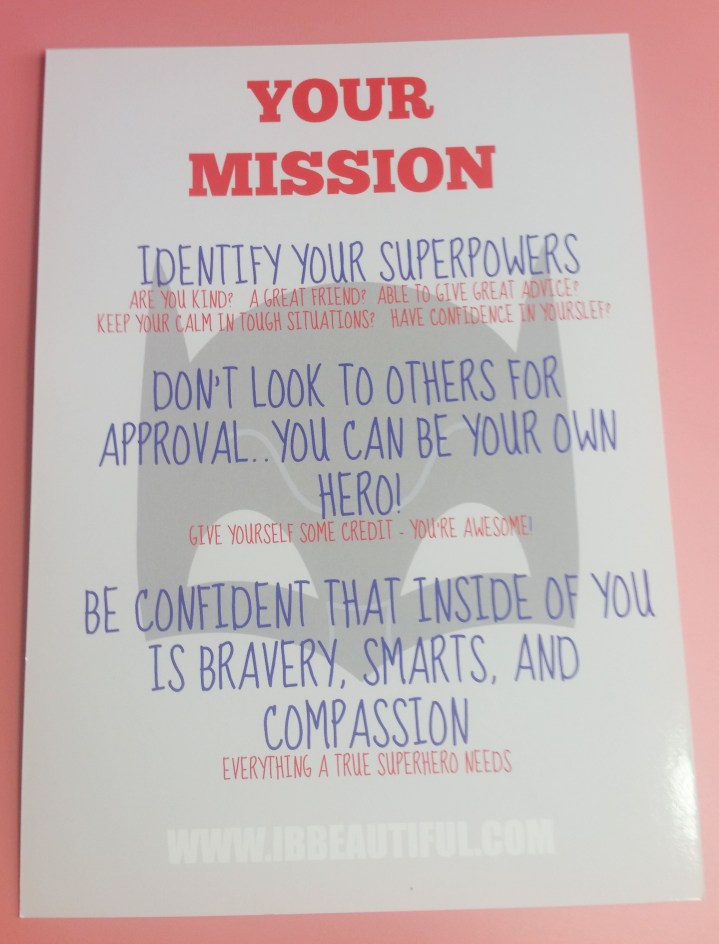 The back of the information card provides more details on how to live the month's message. These points are so perfect for teen girls. I have really appreciated each month's message and how they make it real for the girls.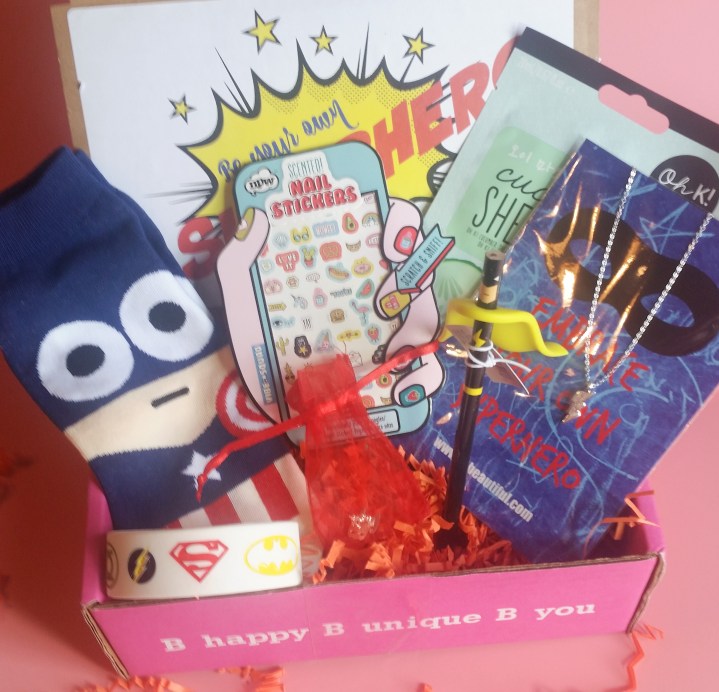 Here's a look at everything in this month's box. I have to say this is one of the most fun boxes we've ever gotten. The items are perfect for the theme and super playful. Awesome!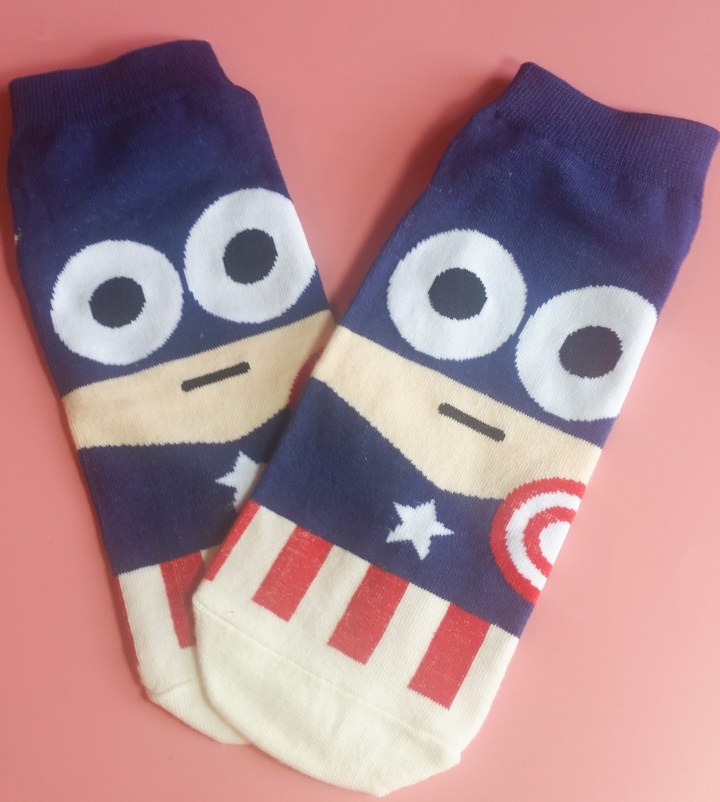 Captain America socks: OK, honestly. Do I even need to say anything about these? As soon as we saw them in the box, we were giggling wildly. And now, every time my daughter wears them we have to smile. They are just so cute! LOVE!
Superhero pencil: Another item that keeps making it smile. I've seen a lot of cute pencils in my life, but this one — with the hard plastic cape — is just the best!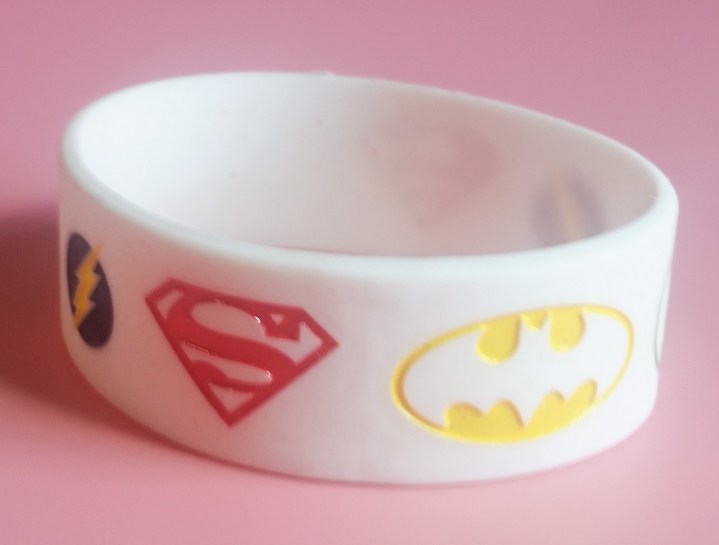 Superhero plastic wristband: Kids love these bracelets and this one is fun. It is wide and has a bunch of superhero logos on it. Cute.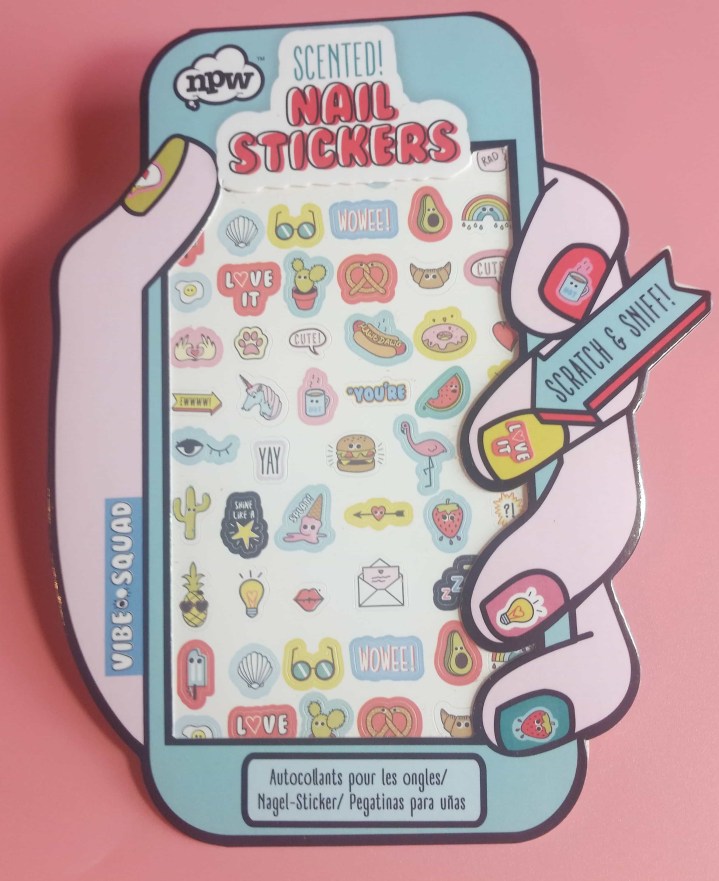 Scratch-n-Sniff nail stickers: OK, not superhero related, but still fun. These combine the best of nail stickers and scratch-n-sniff into one!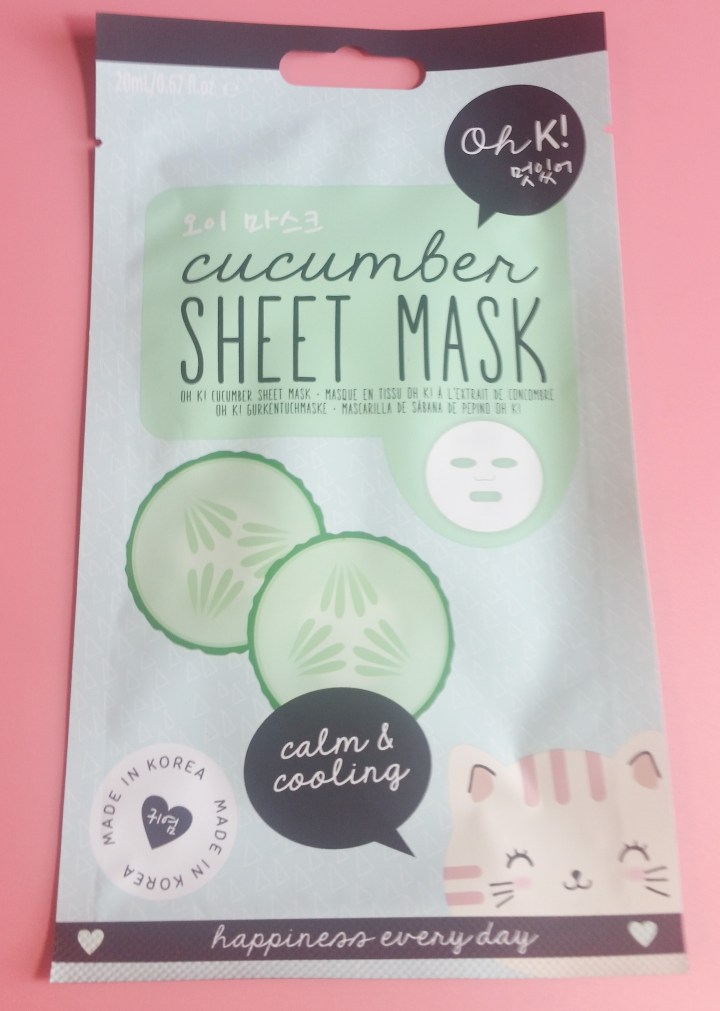 Cucumber sheet mask: Also maybe not superhero related, although having great skin can make you feel like a superhero, right? My teen daughter totally loves sheet masks, so she was happy to get this item!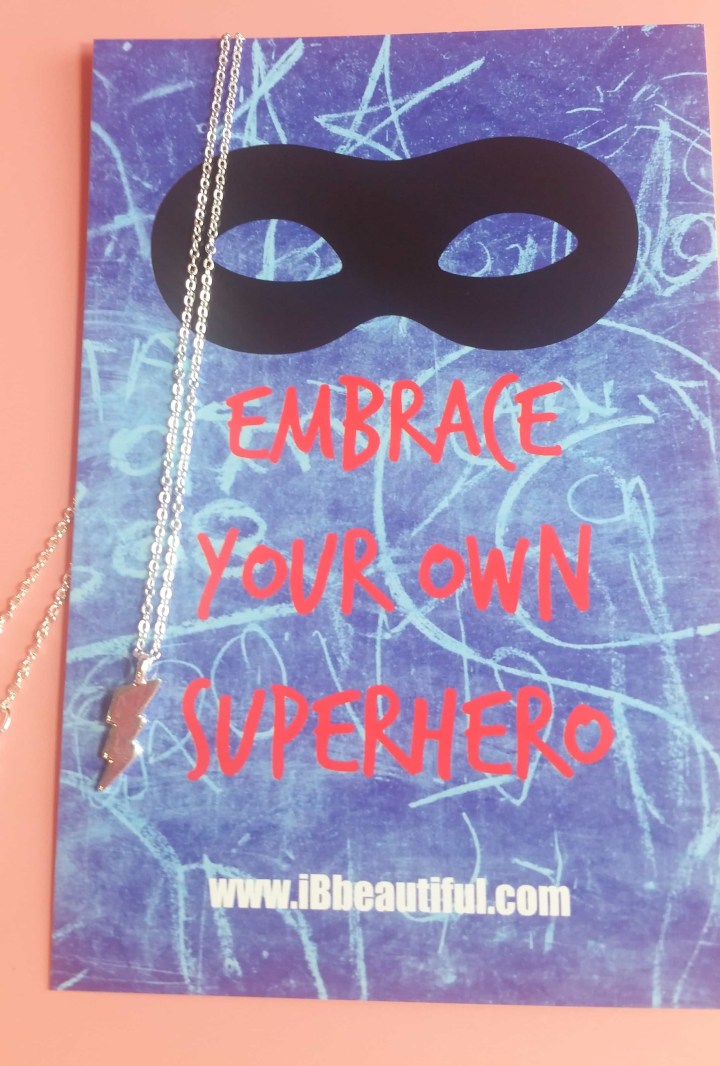 Lightning Bolt necklace: Attached to this great card ("Be Your Own Superhero") is a fun superhero necklace – who doesn't feel a little more powerful when wearing a lightning bolt?
Not only does it make you feel powerful, but the lightning bolt necklace is so cute on.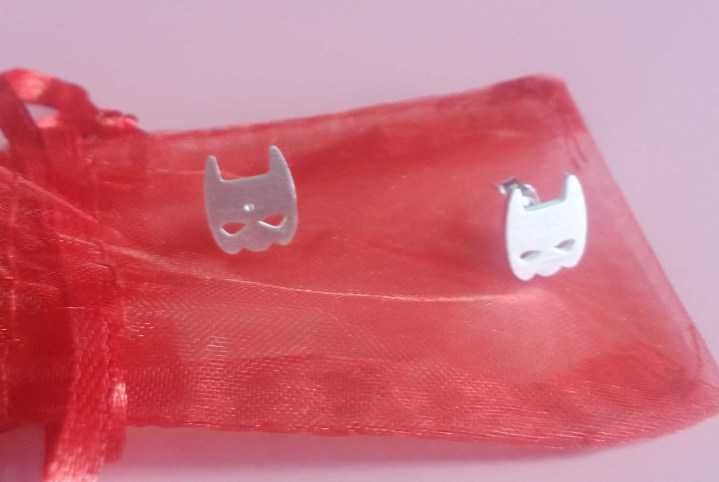 Batman earrings: Speaking of cute, how adorable are these! Little Batman earrings!!!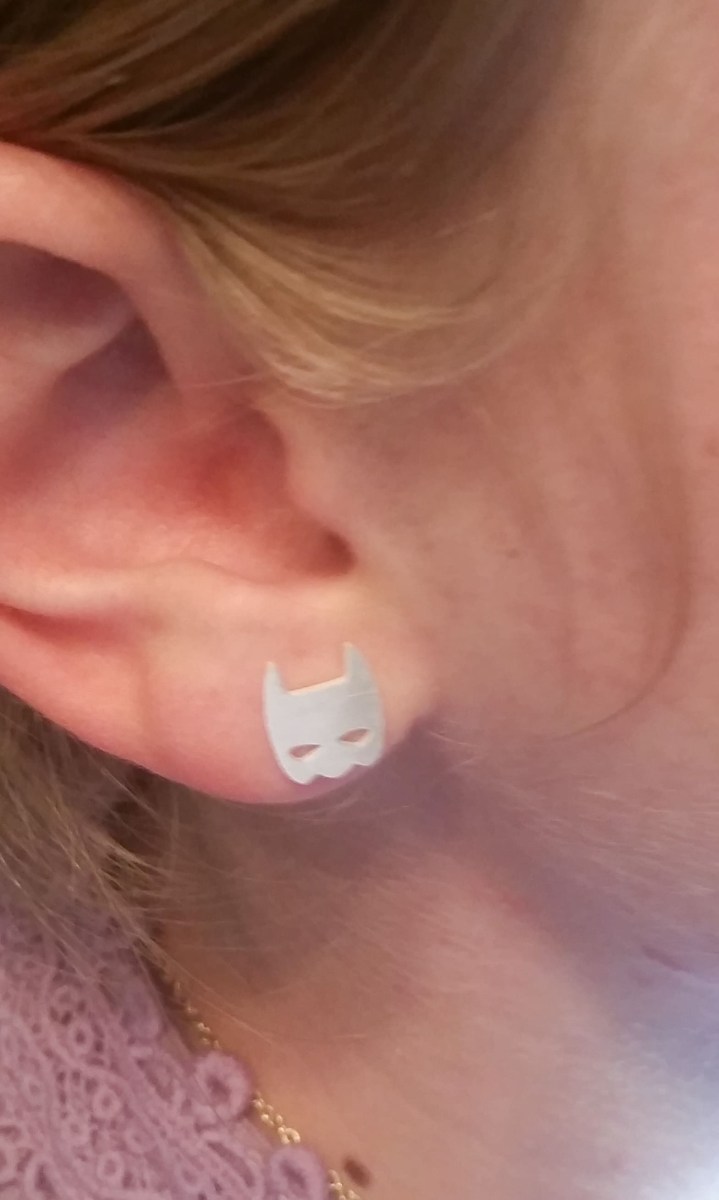 These are so sweet! These also made us giggle quite a bit and they are fun to wear.
My daughter loved this month's box – everything in it was quite a hit and made us smile. And we both really liked the message – Be Your Own Superhero!!!
iBbeautiful is a fantastic box for tweens and teens. The messages are spot on for what girls today need to hear and iBbeautiful does a great job presenting the message and incorporating the theme throughout the box. Plus all the items are fun, usable, and age appropriate. My girls love iBbeautiful!