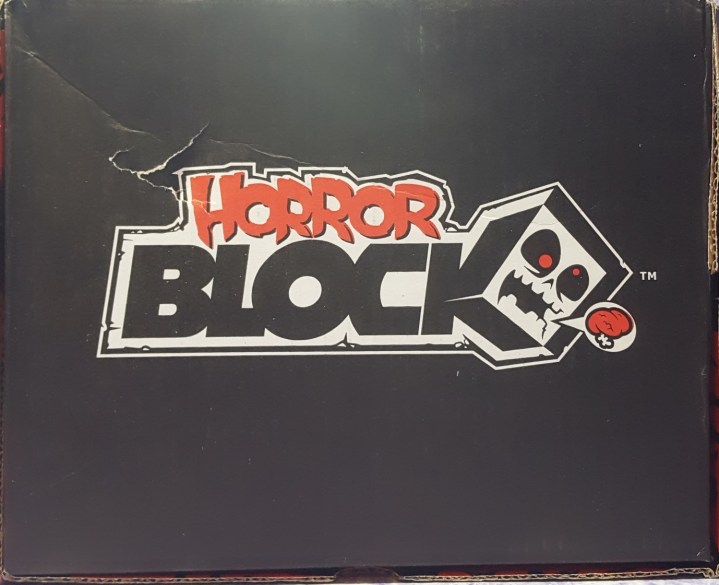 Horror Block is a monthly subscription box filled with some awesomely gruesome horror toys and collectibles. The Horror Block box ships at the very end of the month, so this is the February Box. I love getting this box with fandoms I already rep and ones that I know some about but realize I now NEED to check out more.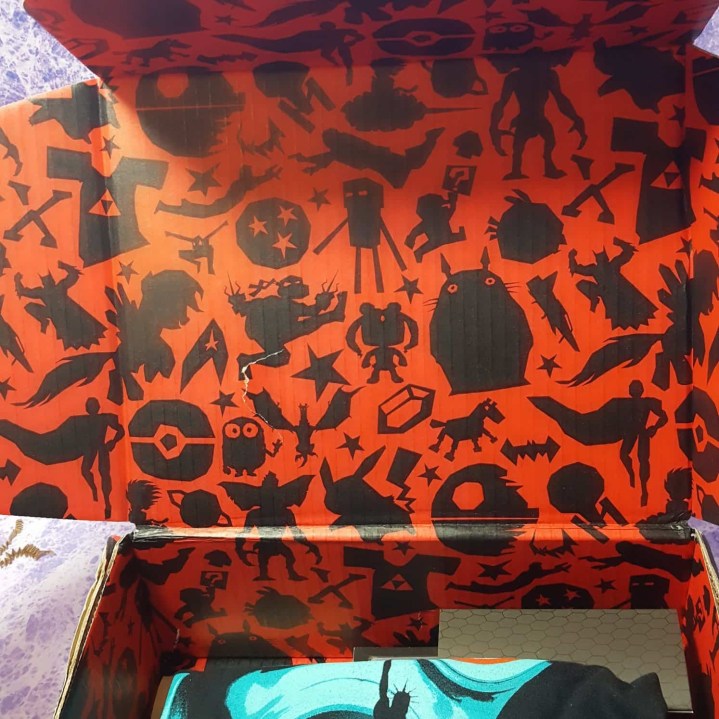 These boxes are fantastic and I love the patterns all over the box. The bright red and black also screams blood an guts which goes great for a horror box.
DEAL: Grab 15% off your first Horror Block with coupon code HELLOSUB16, or save even more with a longer subscription. Enter this code right after pressing the big green review order button.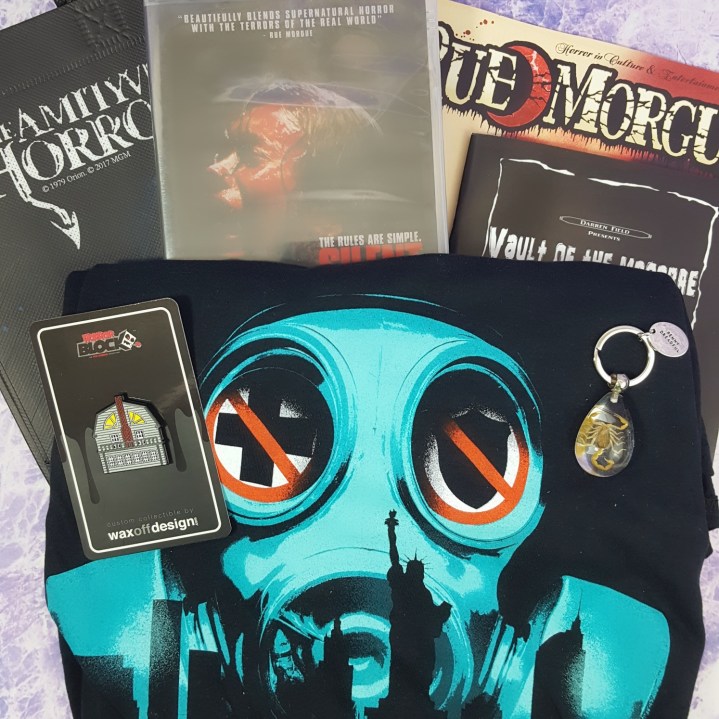 Everything that came in the February box. This month was great with 7 items with 5 of them being Exclusive to Horror Block.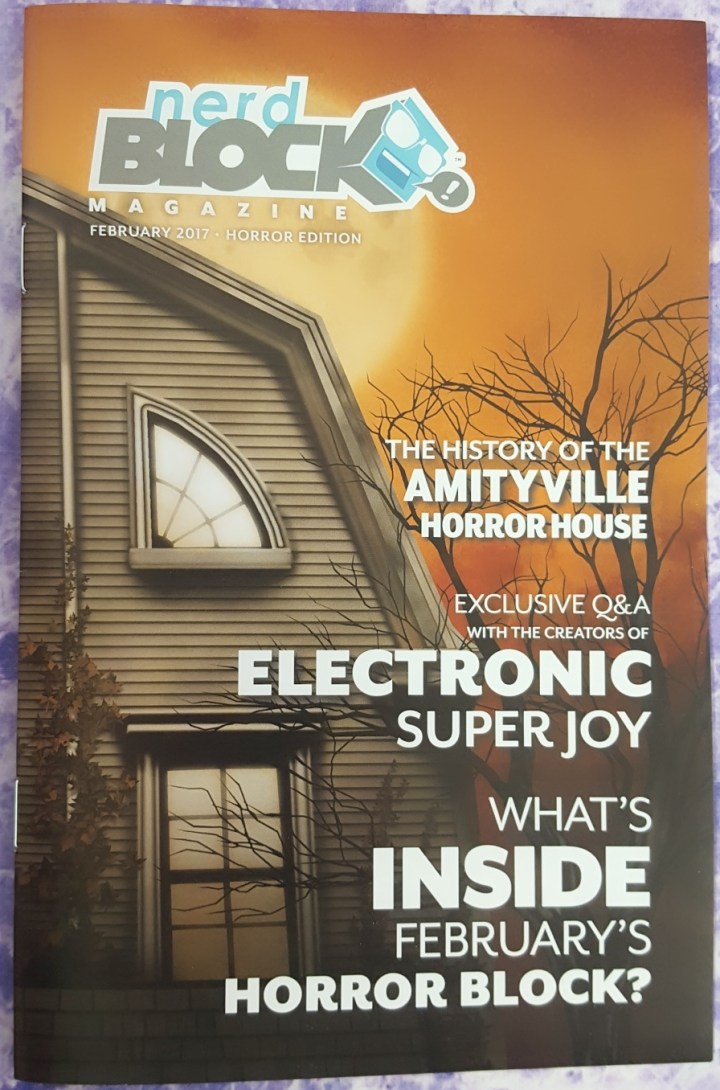 The magazine format is back this month and it not only has the information on the goodies but has interviews and other fun and games for me to look over.
This month we have a total of 7 items in the box. This is an interesting month for me as I'm not as familiar with most of these movies and shows.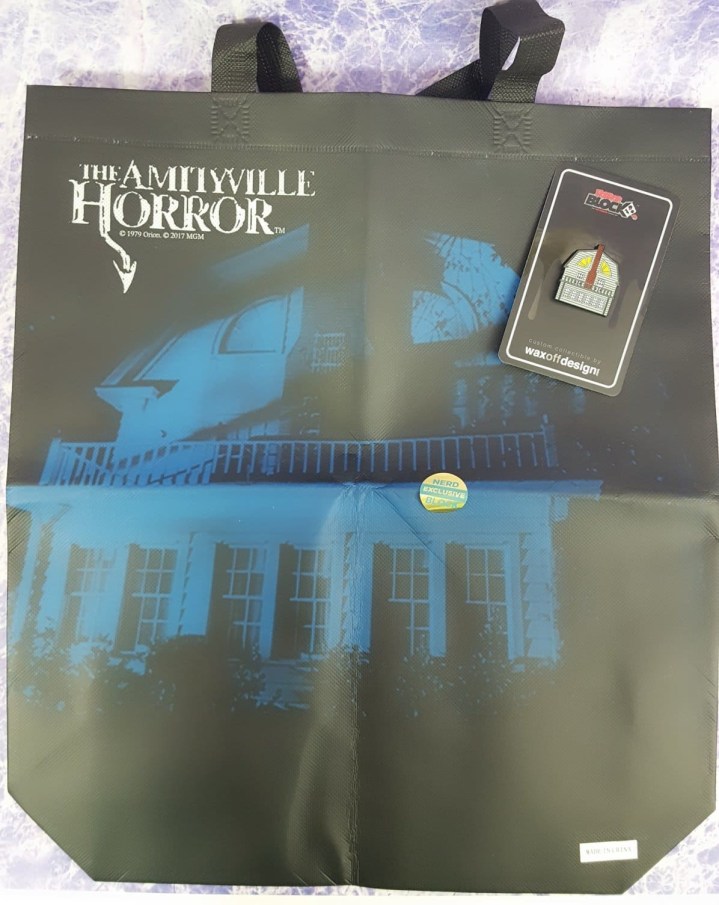 Amityville Horror Tote Bag and House Pin – I'm going to need to rewatch this one. I know the story and I've seen the remake since hello Ryan Reynolds but I'm not sure I was paying that much attention. I love getting a tote bag since I try to use them when possible so that I don't have to get plastic and this one is nice and thick. The pin is of the classic house.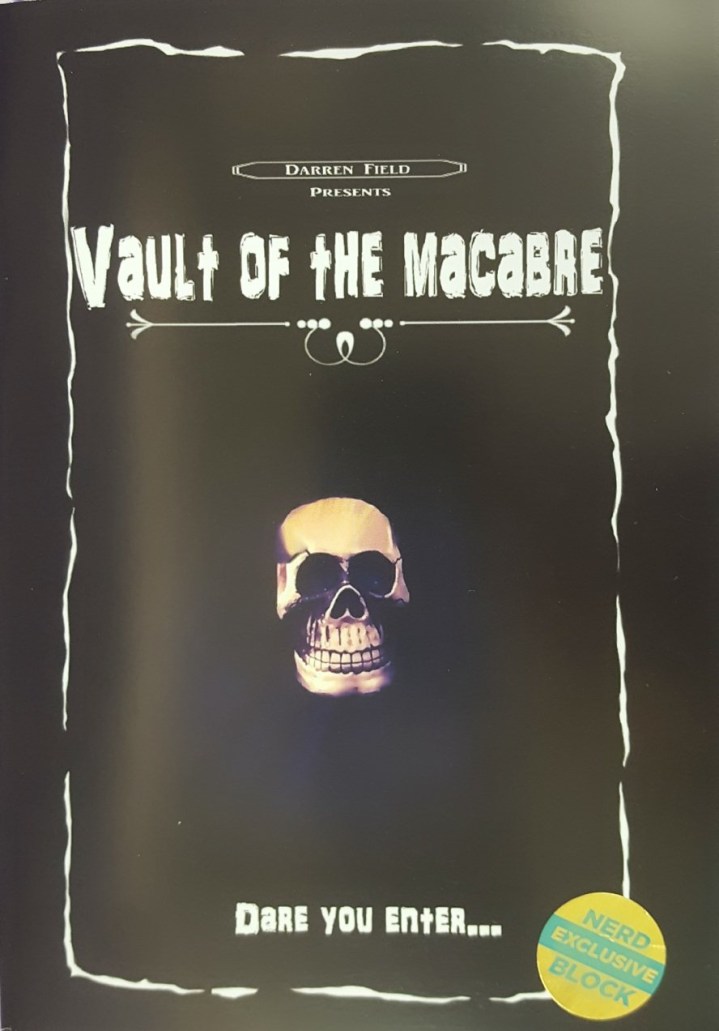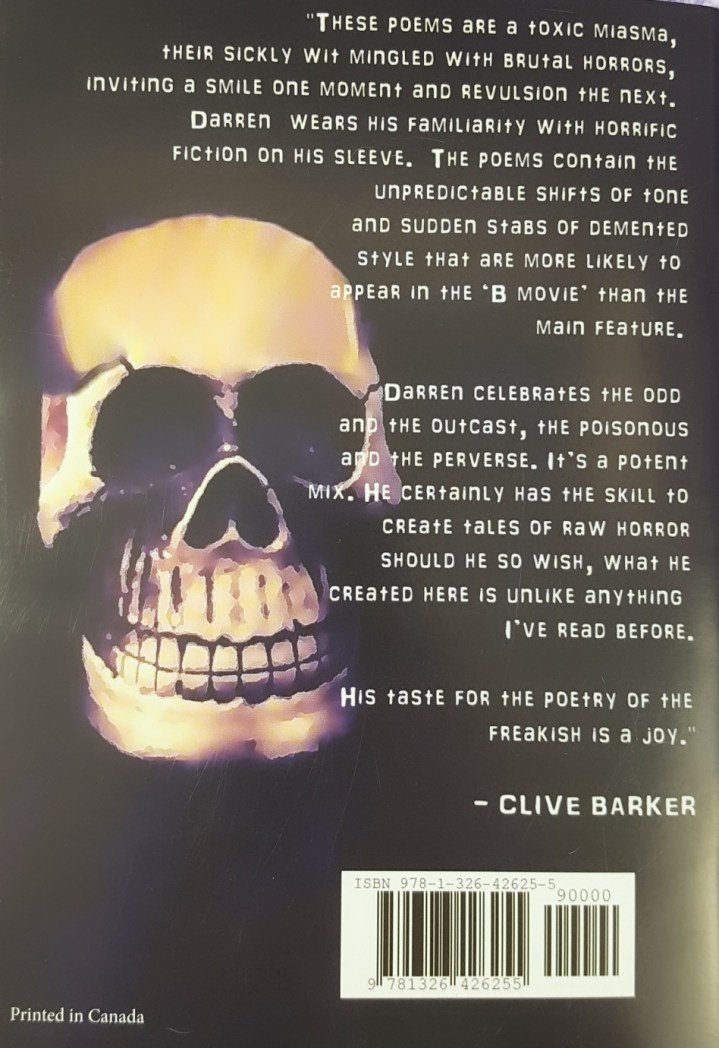 Vault of the Macabre – This is a book of poems and I had to laugh when I opened it up. My 3rd grader is starting a lesson on poetry and he came home the day I got the box and needed to find a poem for class. This was not going to be one he could use and I instead gave him a Shel Silverstein poems but I'm enjoying these just as much as I do those. They are demented and crazy and just all out fun.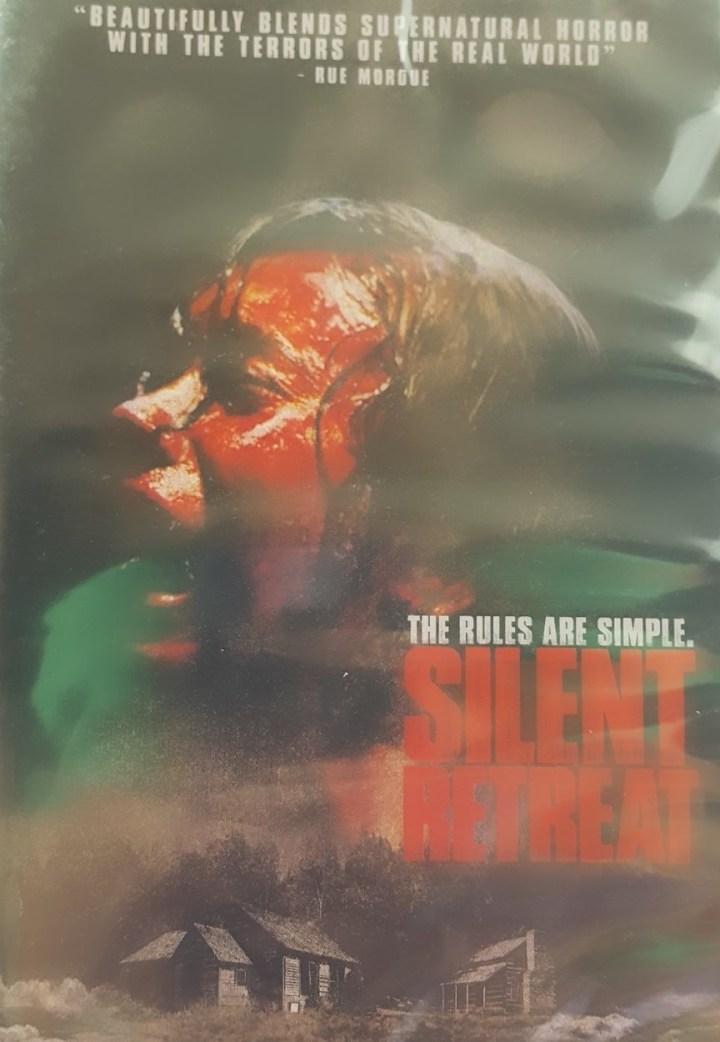 Silent Retreat DVD ($19.95) – I've not heard of this movie but it has some great reviews so I'm going to give it a shot. We get movies in these boxes some months and while I'm not opposed to them I do find it a bit odd. I like learning new movies to try and I still do keep actual DVDs and Blu-Rays but I know many people have gone all digital so I'm not sure it's for everyone. I'm going to give this one a shot one night and see if I can scare the beejezzus out of myself.
Janey is sent to a silent meditation retreat, in the woods, for rehabilitation, only to realize that the men who run it are brainwashing women, and if she breaks the rules, she'll discover what lurks beyond the trees.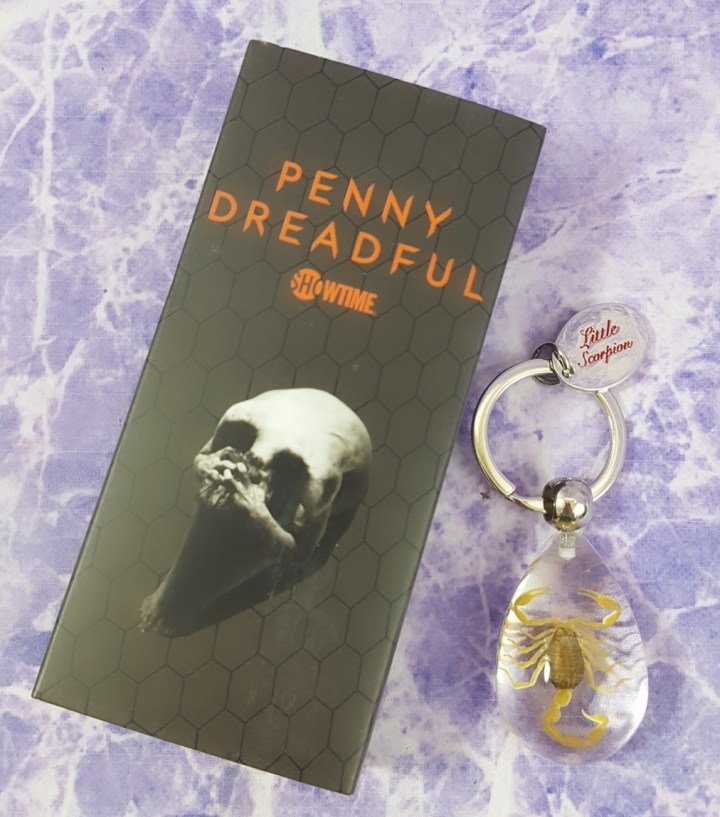 Penny Dreadful Keychain – I've not watched this one before either but I recently got showtime so I'm planning on checking it out. I do love one of the reviews I read that said, "this makes Supernatural look like Kindergarten." Supernatural is my favorite TV show so I can't wait. My sons ran off with the keychain already and thought it was AWESOME. I'm going to have to find out the significance of the scorpion when I watch.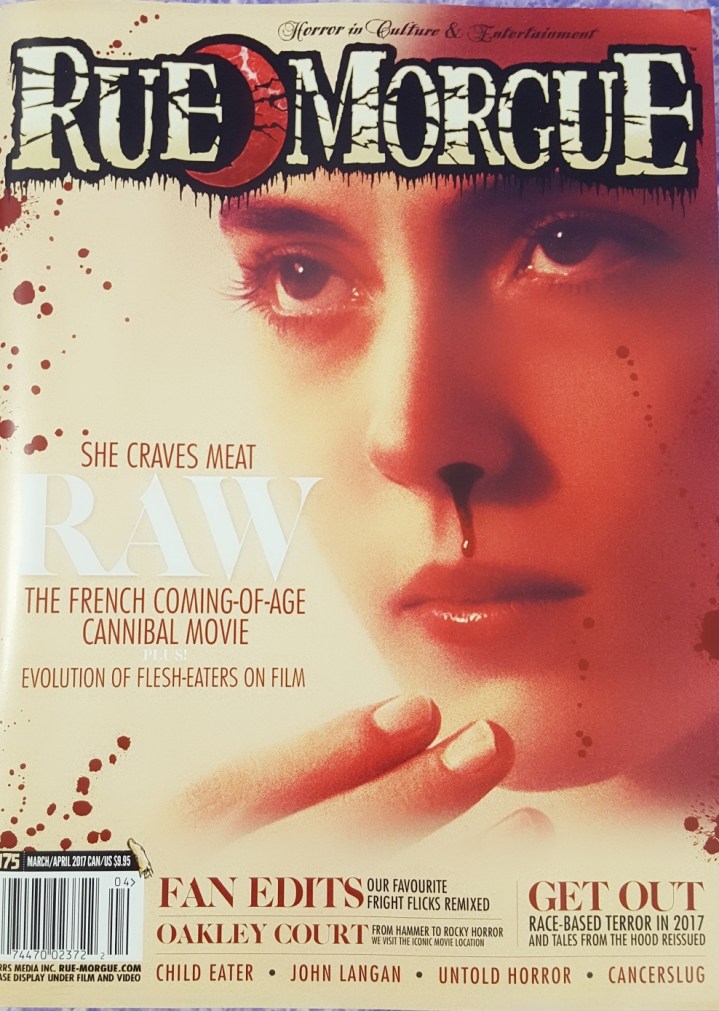 Rue Morgue Magazine  ($9.95) – We are back to the monthly magazine this month. I love going through these and getting behind the scenes info, interviews, and garish details. I'm an actual paper magazine girl so I go through these each month and really enjoy them.
Shirtpunch The Purge T-shirt (This is an exclusive but other Shirtpunch shirts go for $19.99) – Another movie that I've always thought of watching but just haven't yet. My friend was looking through the box with me and she said I HAVE to watch the movies and that they are really good. I'm adding them to my list of ones to watch one evening. The shirt itself is great and so vibrant. The blue almost jumps right off the black shirt.
Another fun Horror Block. These are not fandoms I am already into but they are ones I've heard of and am interested in trying so the box just reminded me of that and that I need to add them to my lists. Yes, I'm a list girl and there is nothing better than marking things off a list. While there was nothing in the box this month that just made me scream for joy, all the items were well made and I love that we had so many exclusives.  =I can't wait to see what we get next.
Spoilers for next month include items from Vampirella, Evil Dead, Penny Dreadful, Court of the Dead, and a scary DVD.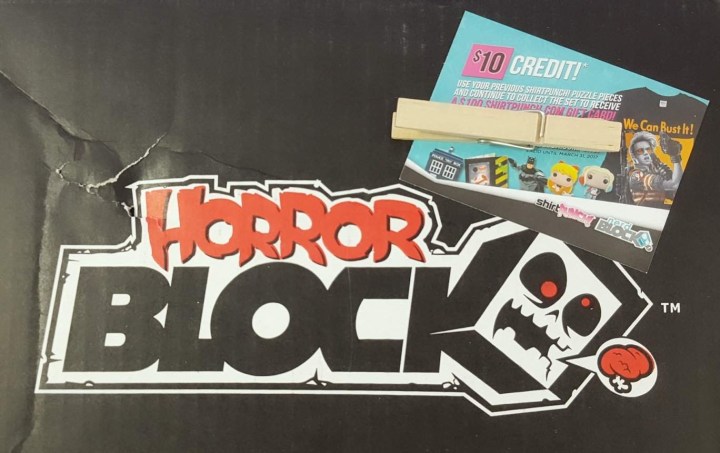 All Nerd Blocks come with a $10 credit for the Nerd Block shop. and on the back side is a piece of a picture. The idea is to collect all the pieces to win and we've been holding onto ours. SWhat did you think about this month's Horror Block?
Visit Horror Block to subscribe or find out more!