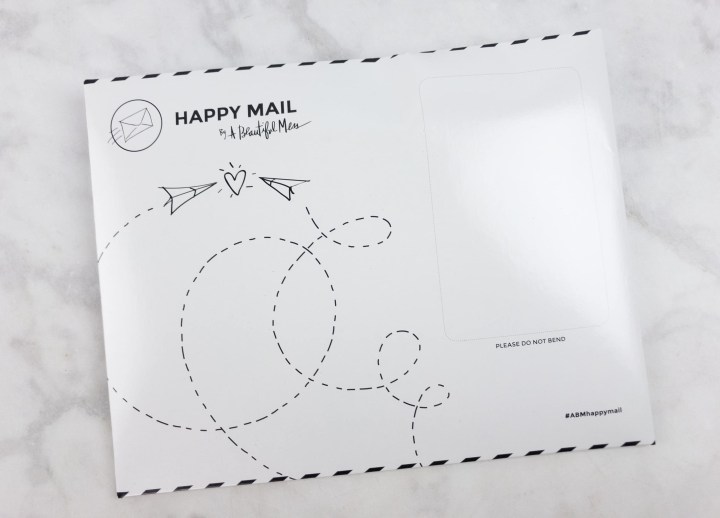 Happy Mail is a stationery subscription box designed and curated by A Beautiful Mess! Subscribers get $50 (retail value) of stationery, for only $20 per month. You also get extra goodies like notepads, stickers, journals, and a lot more!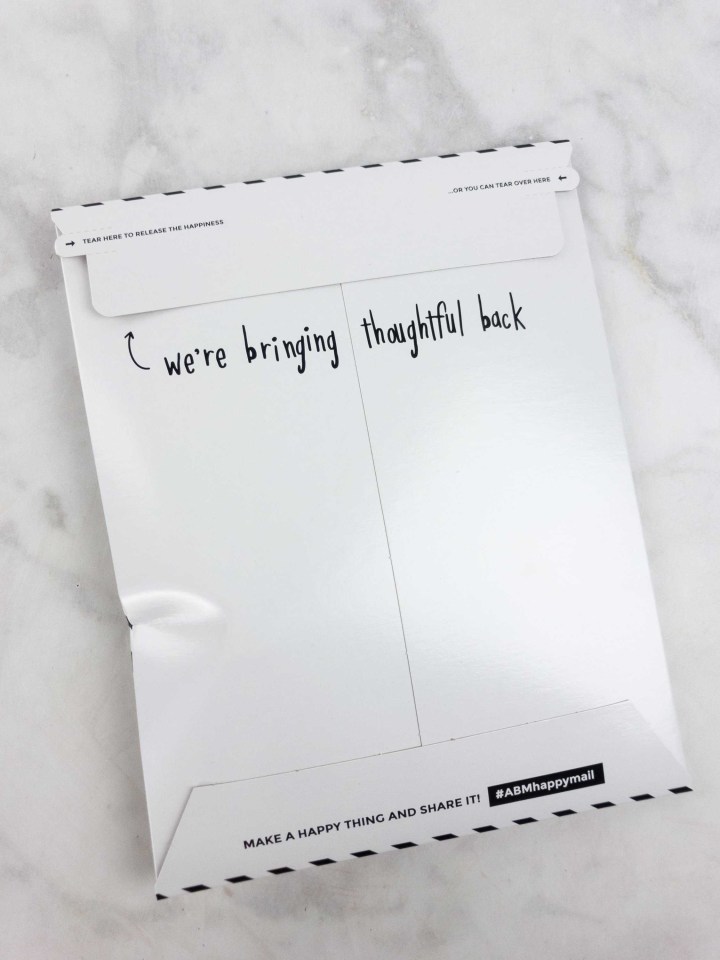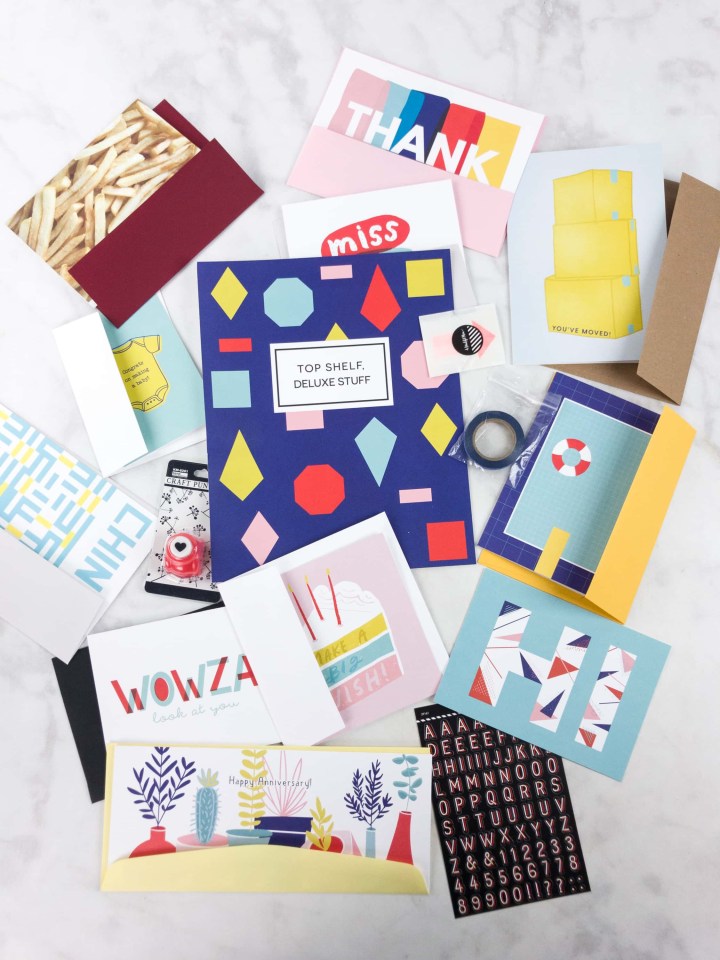 Everything in my March 2017 Happy Mail box!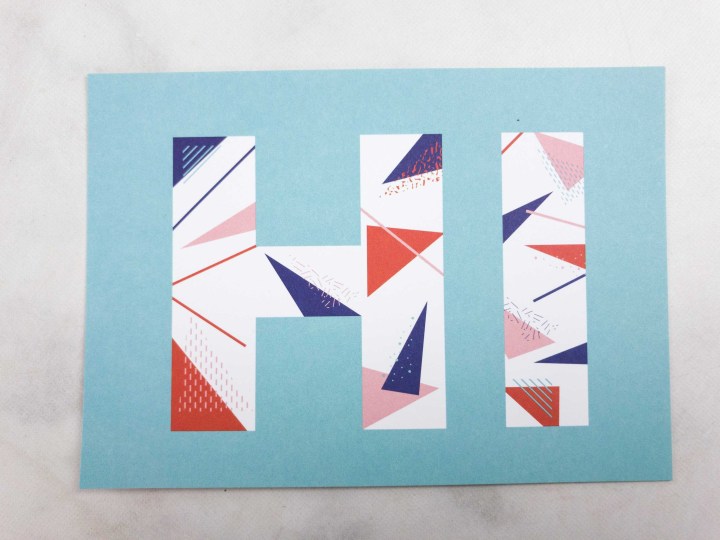 Hi Postcard: Why helllooooo rad theme clearly inspired by top notch 80s bold design!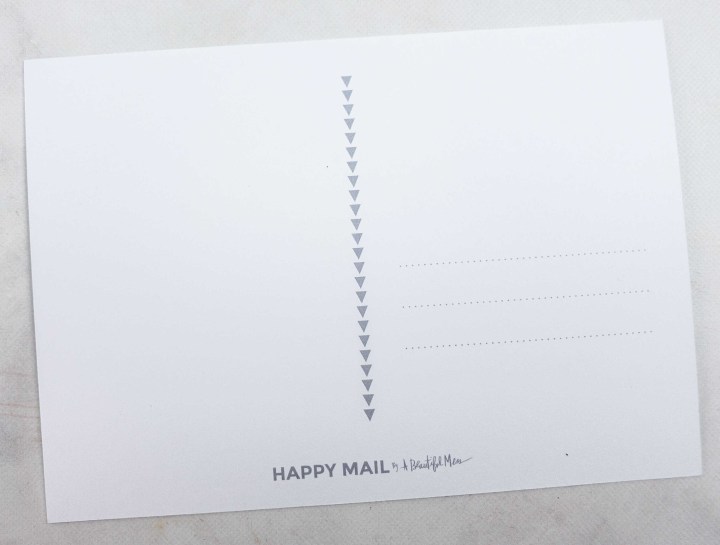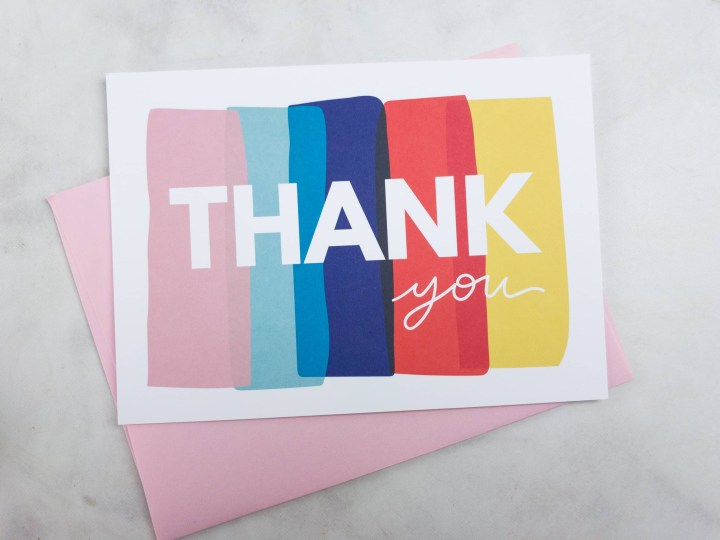 Thank You Flat Card: My daughter used this card to thank Aunt Summer for our amazing vacation, and turned the stripes into Harry Potter course books. Make it your own!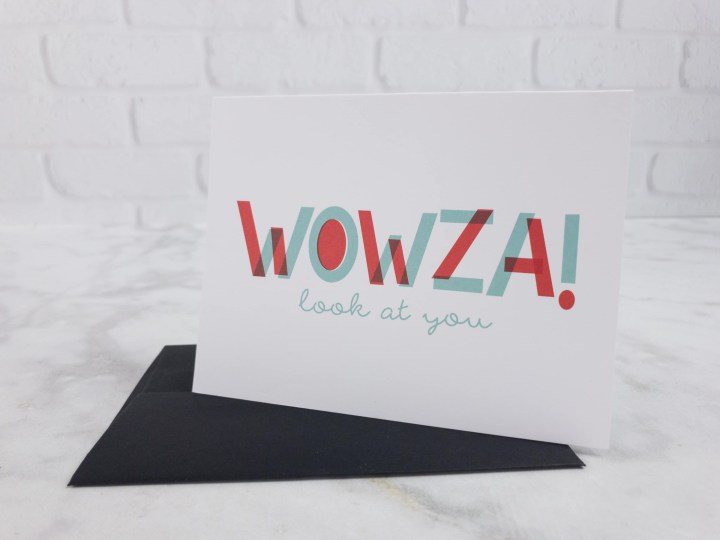 WOWZA! Card: I liked how this blank, folded card could be used for anything – but the black envelope is an odd choice. Perhaps I will use it locally to avoid the addressing hassle.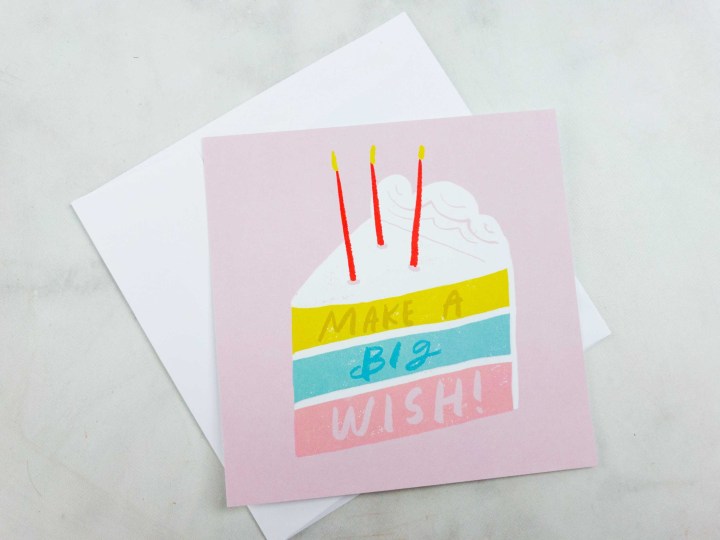 Make A Big Wish Card: Another "not for the mail" card – who wants to deal with square envelope postage? And why is that still difficult since I can put postage on a pineapple and USPS will deliver it? Anways I loved this fun birthday card besides that.
Happy Anniversary Card: Can I give this to my husband so I can keep it? I love the artwork!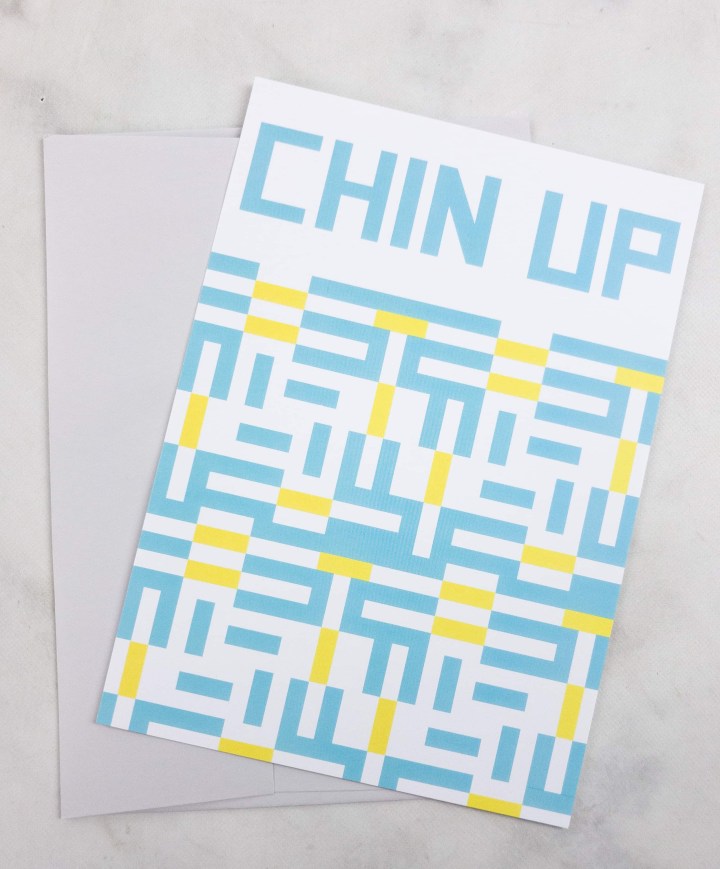 Chin Up Flat Card: This card was a bit off and not printed on the same sturdy stock as the other cards.
Top Shelf, Deluxe Stuff Art Print: This art print didn't do much for me. I can't envision it on the wall.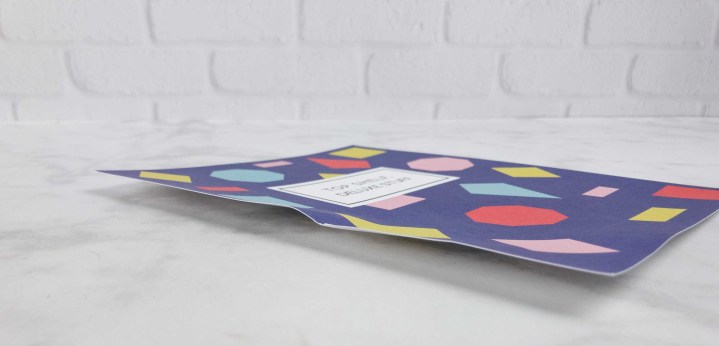 It was also seriously damaged. Glad it happened to a print I didn't care for.
Baby Flat Card: This is cute and funny and definitely great for a baby shower (at least one where said baby was created by the parent procreating!).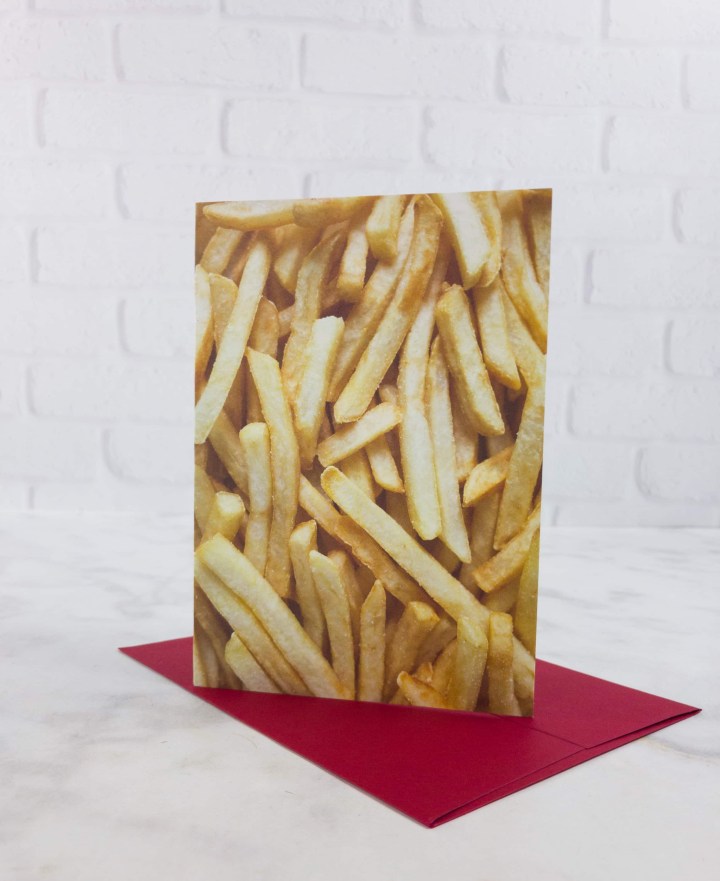 French Fries Card: Ok I am going to admit that when I saw the spoilers for this box I signed up for this card. Fries are life! ?
? Let's Ketchup!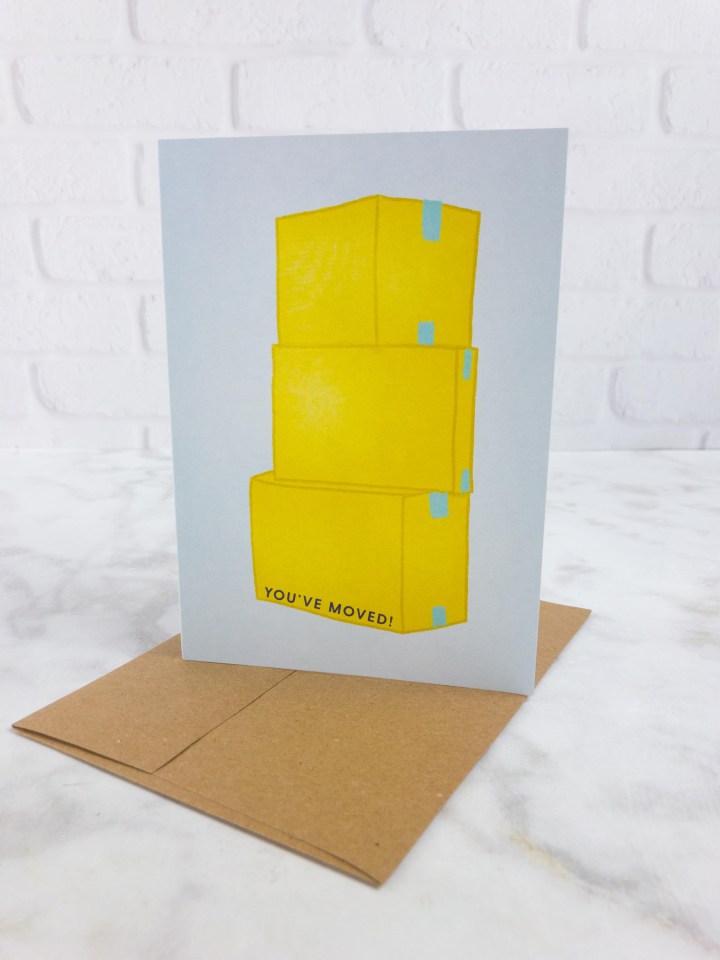 You've Moved! Card: Does someone who has moved need a card announcing this?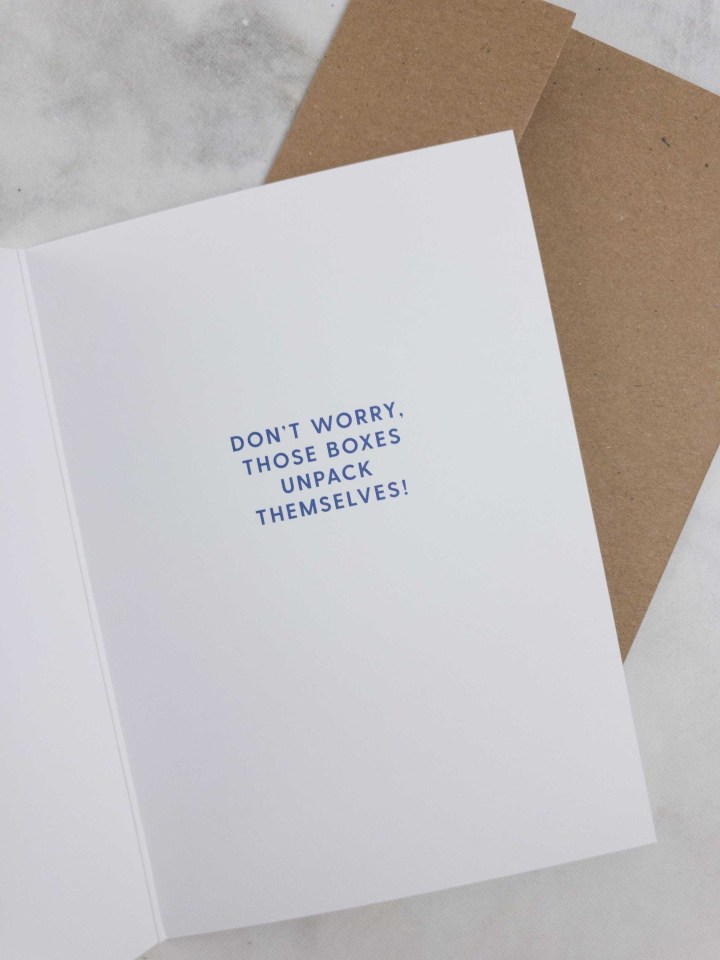 What does the person who opens this card think – gee, thanks for reminding me?? I guess you'd better accompany this card with the gift of a stiff beverage.
Swimming Pool Card: This is so dorkily 80s I can't even.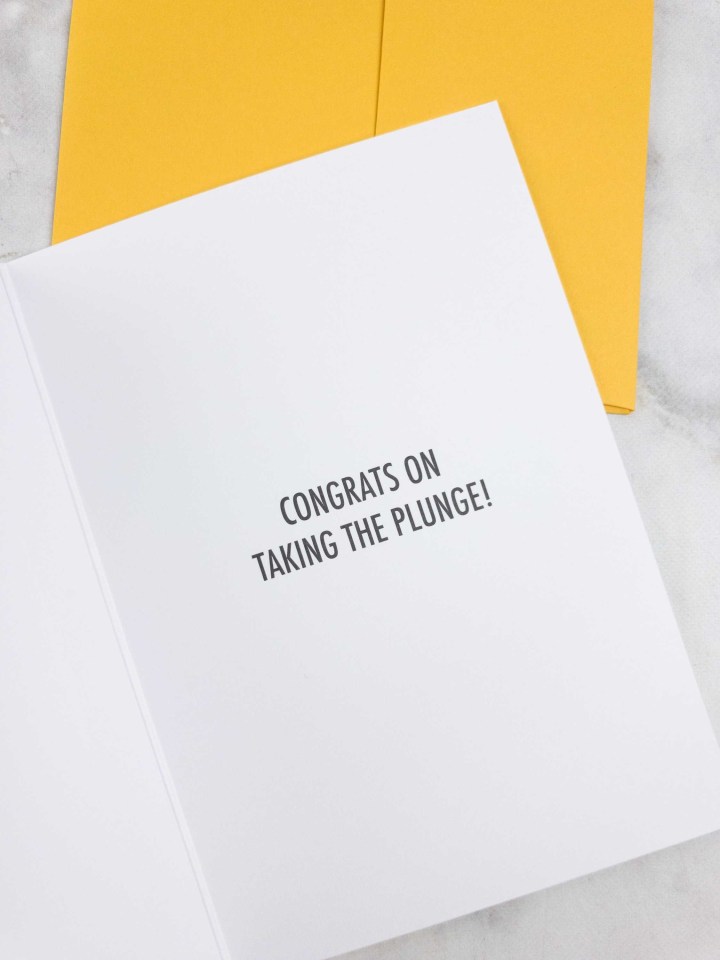 It's a great sentiment for a new adventure or marriage.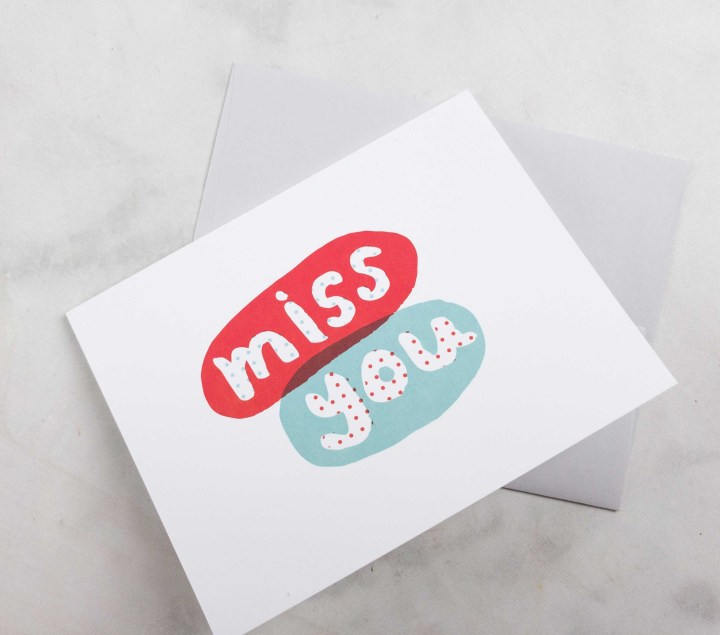 Miss You Card: I like cards that can be sent at any time, and this one is sweet and not over the top.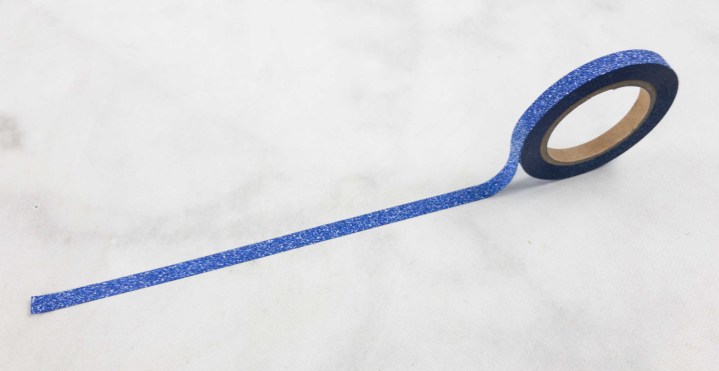 Slim Blue Glitter Washi Tape: Yesss so perfect! We used this sparkly washi to accent our envelopes.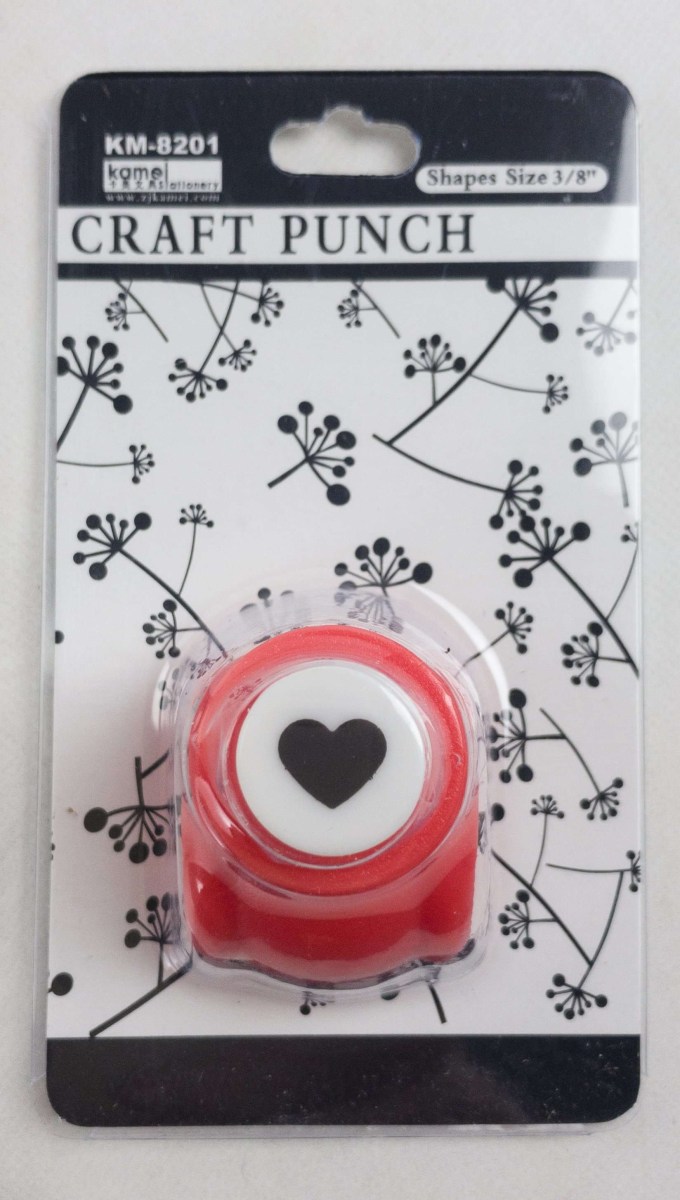 Craft Punch: And punches from this heart craft punch were glued onto cards and inserted inside.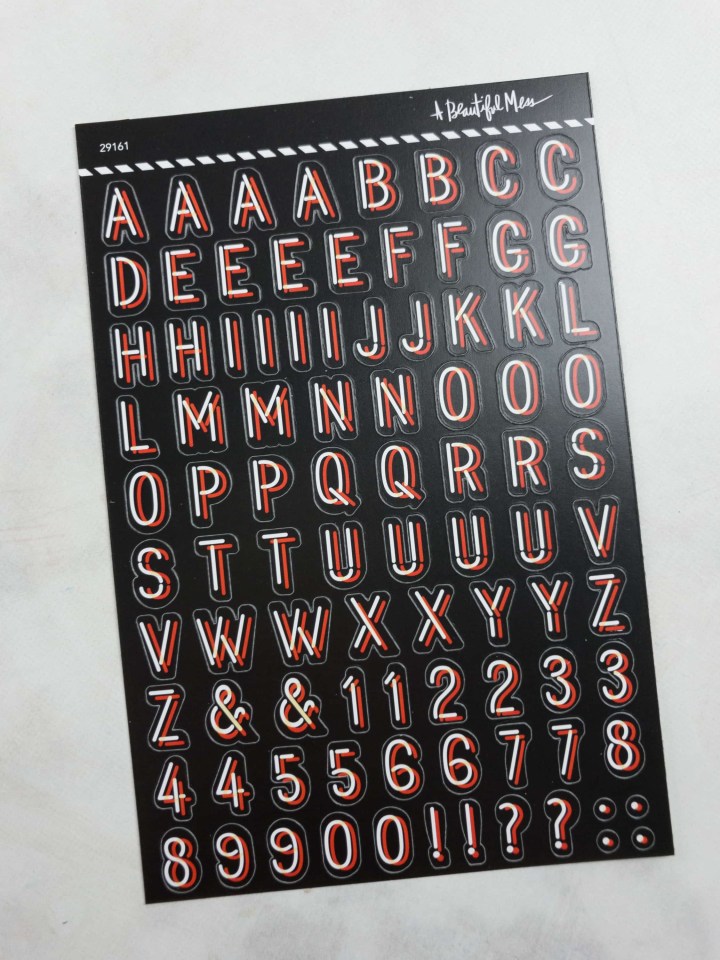 Alphabet, Numbers, Etc., Stickers: Perhaps I should use these to address my black envelope?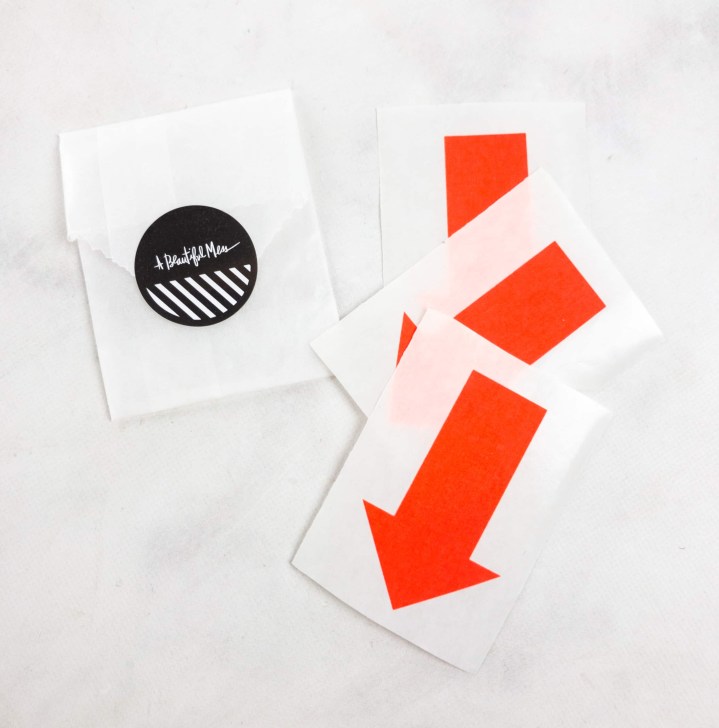 Arrow Stickers: These insanely bright (they are fluorescent) orange arrow stickers were one of the first items to be used from this box – I thought they would be the last, but they took the heart of my 6 year old.
This is a fun box and the kids and I have been having a great time with weekend card writing sessions. We spend some time unplugged as a family and reach out to loved ones – a super cheap all weather family date! However, I'm not in love with the too-dark-to-address envelopes and the rumpled items – hoping future months will improve!