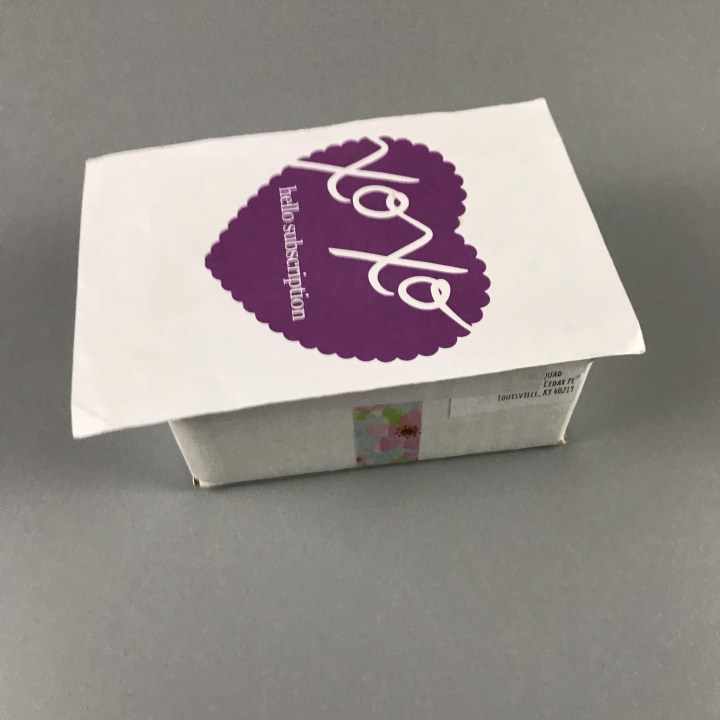 Hang Squad is a monthly subscription that sends two pairs of earrings to your mailbox. For $22 per month (shipping included), you can either get a classic, trendsetter, simple & sleek, or funky & fun pair of earrings. There is a quick survey to help get make sure you get the earrings best suited to your personal style. Even the box has a fun style to it, makes my mail box not seem so boring.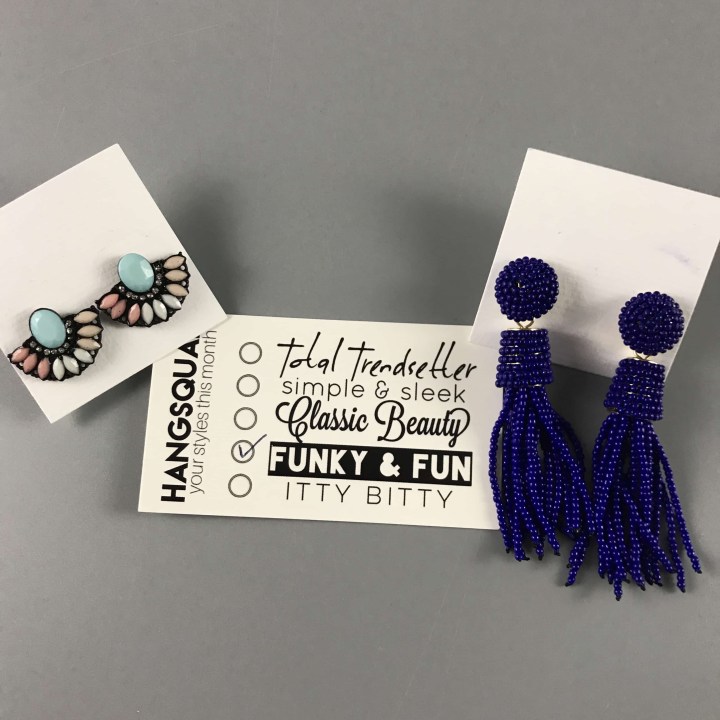 All of this style in a tiny little package.
DEAL: Save $5 on your first month with coupon code HELLOSQUAD.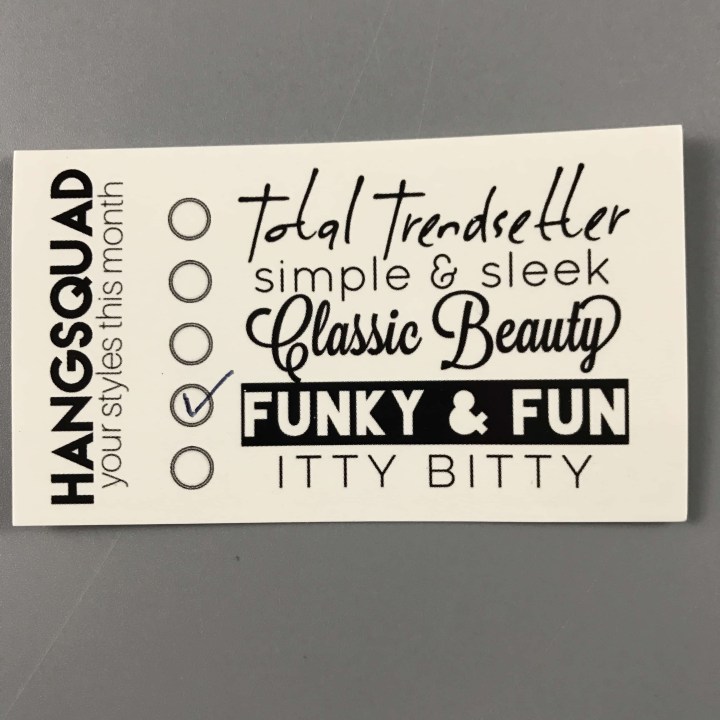 In case you forget what you put into the style survey, they tell you what this month's selections are. I got two funky & fun selections!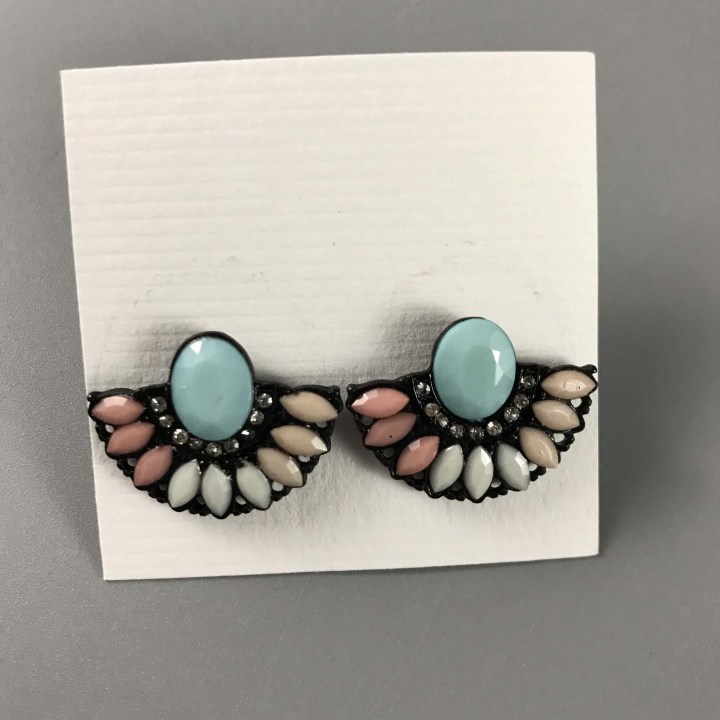 Beautiful and colorful these remind me of a Victorian fan. I love the added details of the cubic zirconia stones that break up the black background. The center aqua stone is my favorite summer color, these are going to be my go to earrings for a fun flirty summer look.
Royal blue tassels! The rich color and long length scream take me to an outside concert.
This month's selections are all about brushing off the winter blues and jumping into spring/summer. I love the pop of color that was delivered to my doorstep. These earrings are going to help me usher in a new fashion season with confidence and style. Thanks to Hang Squad it's impossible not to show some style and pizazz.
What did you think about HangSquad?