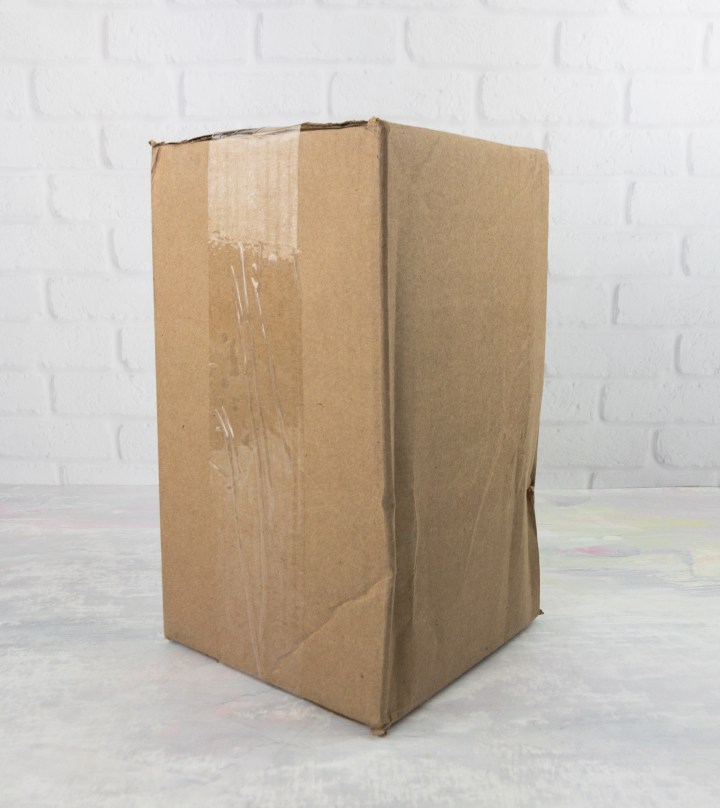 Grove Collaborative (formerly known as ePantry) is an eco-friendly subscription service that allows you to quickly pick your favorite high-quality cleaning and household supplies and set up a customized schedule for their shipment to you. Grove Collaborative carries a variety of brands including Method, Mrs. Meyers, Seventh Generation, Preserve, and more, including their own house brand.
When you sign up you take a quick quiz so they can create a suggested bundle for you, but you can customize it as much as you'd like.  See our complete Grove Collaborative/ePantry walkthrough here! Grove calculates exactly how much you need!
You'll pay the cost of the products (you can see the details on every product on the Grove Collaborative site), plus $2.99 shipping.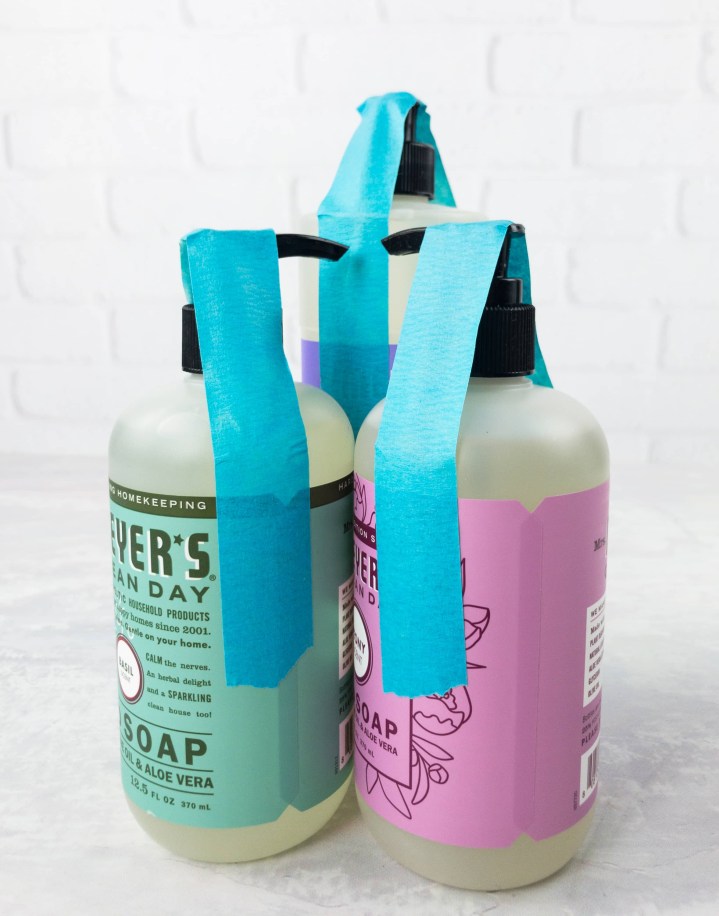 All the products are taped up to prevent leaking.
DEAL:  You can get a free $10 credit plus a free Mrs. Meyer's hand soap when you sign up with this link.
Mrs. Meyer's Clean Day Liquid Hand Soap in Basil Scent ($3.89 – Amazon price $5.22) One of my kids develops severe skin irritations if he doesn't use the right soap – but he loves scented soaps! Mrs. Meyers solves that problem with beautiful liquid hand soap!
Mrs. Meyer's Clean Day Liquid Hand Soap in Peony Scent ($3.89 – Amazon price $3.99 as a Prime add-on) I picked up one of the spring seasonal scents for me. I love the scent!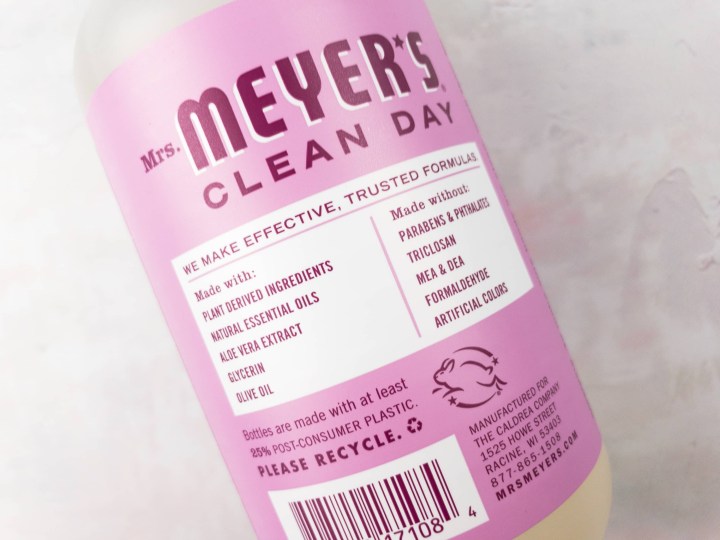 Their soaps are phthalate, paraben, MEA & DEA, formaldehyde, triclosan, and sulfate free, and they're made with plant derived ingredients.
Mrs. Meyer's Clean Day Liquid Dish Soap in Lilac Scent ($3.89 – $10.25 on Amazon) And the same great qualities, just in dish soap form! It's such a nice sensory experience to romp around in a field of lilacs while you wash dishes!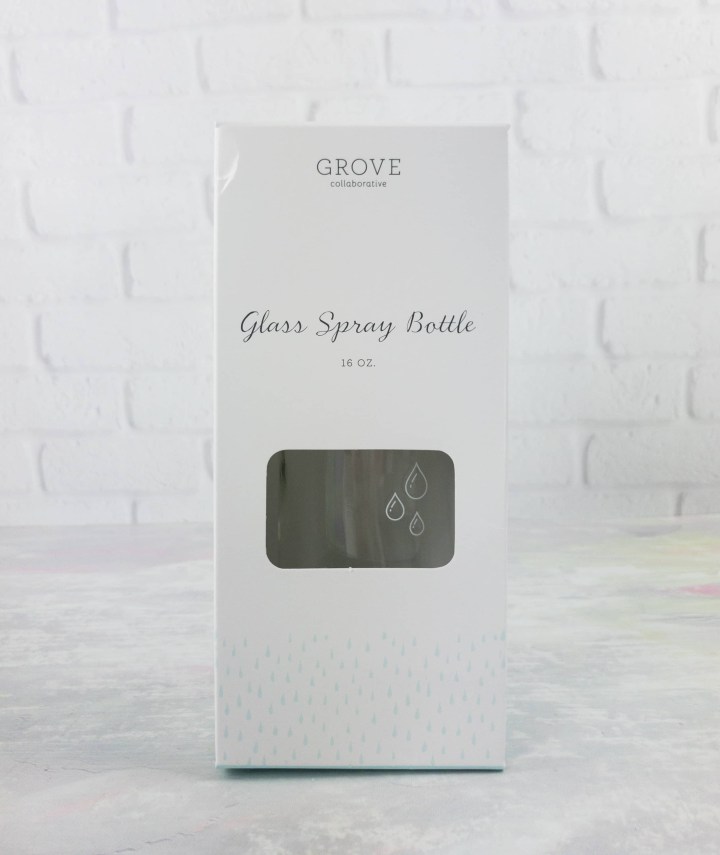 Grove Collaborative Glass Spray Bottle ($8.95) I picked up another glass bottle – it's super pretty and handy to have around.
In my case, I needed another bottle for my plant spritzing operation – have you seen my Miroja reviews? Instead of watering I tend to spritz succulents.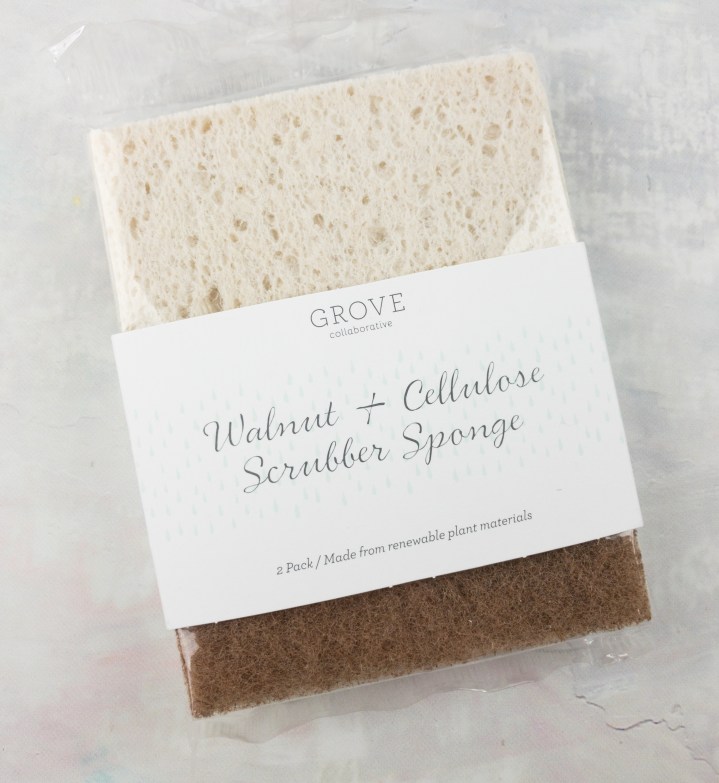 Grove Collaborative Walnut + Cellulose Scrubber Sponge ($3.95) These sponges use crushed walnut and vegetable cellulose. They do call them hypo-allergenic and I don't know if I would have considered if people with nut allergies can use them – but they do say Walnut right on the name.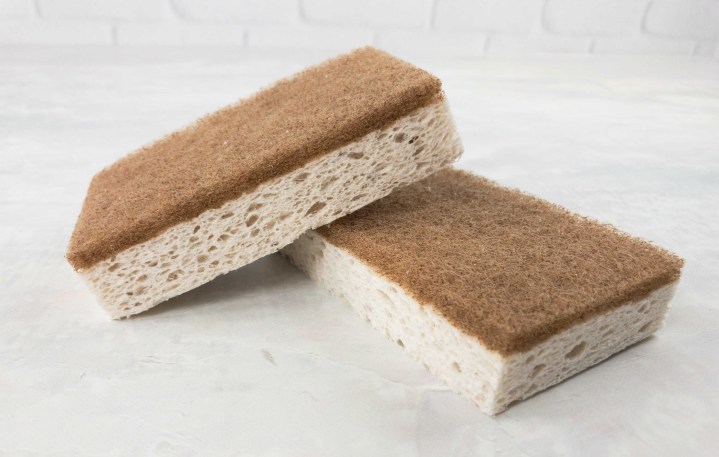 T ime to clean up!
I noticed on the Grove website they have a few new Mrs. Meyers products plus Badger anti-bug sunscreen, plus a new Grove Collaborative Coconut Body Lotion. And I'm already looking forward to my next delivery, because it has my favorite product – the Mrs. Meyers Fabric Softener in a new scent – Geranium!
I find Grove really useful because I'm not in the habit for shopping for household & cleaning items at the grocery store and they have every day low prices, as well as harder to find and unique items and scents. I love how everything is already curated for me and I don't really have to think about the items I'm buying in terms of ingredients – I just sign up for a subscription for what I like and adjust it from time to time or change the scents. In my case I made sure to have a Method hand soap in my next shipment, because I like those too!
Visit Grove Collaborative to check it out and personalize your own subscription!