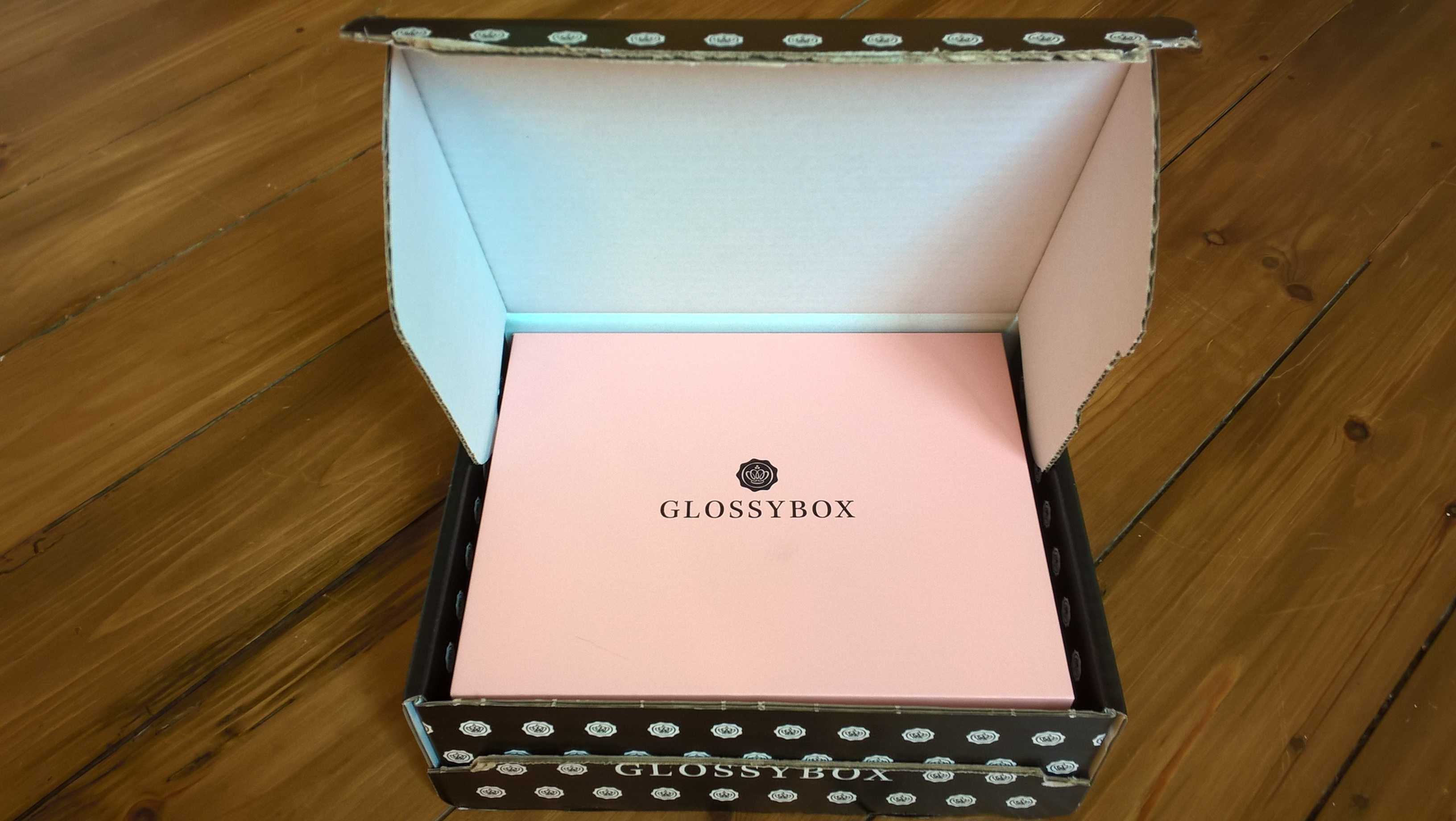 GLOSSYBOX UK is a popular beauty subscription box which delivers five beauty products to your door each month.  The products are hand-picked to suit your beauty preferences. FYI – If you're looking for GLOSSYBOX US, check that out here!
DEAL: Customers can receive a free Rodial Smokey Eye Pen & The Balm Meet Matt(e) Trimony Eyeshadow when they subscribe to the April GLOSSYBOX and use the code APRIL at the checkout.
The box contents!
As always, the Discover The Box card includes info on all five products.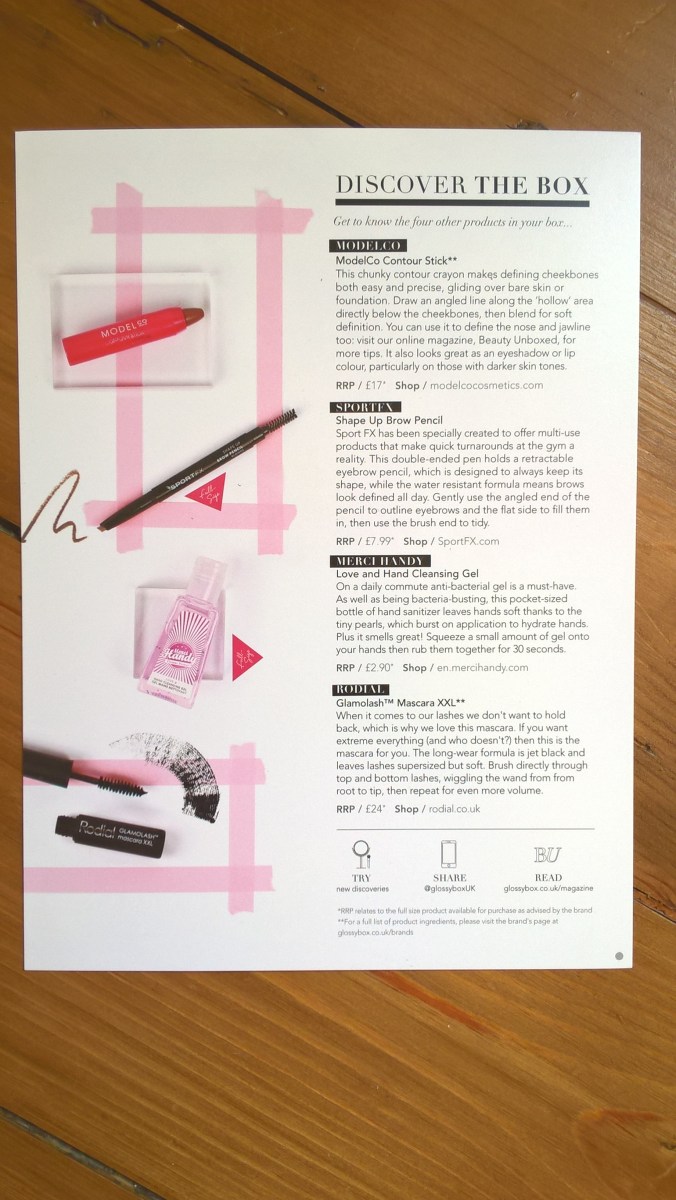 April's Glossybox has a bit of a Spring clean theme, with products designed to simplify and streamline your beauty regime.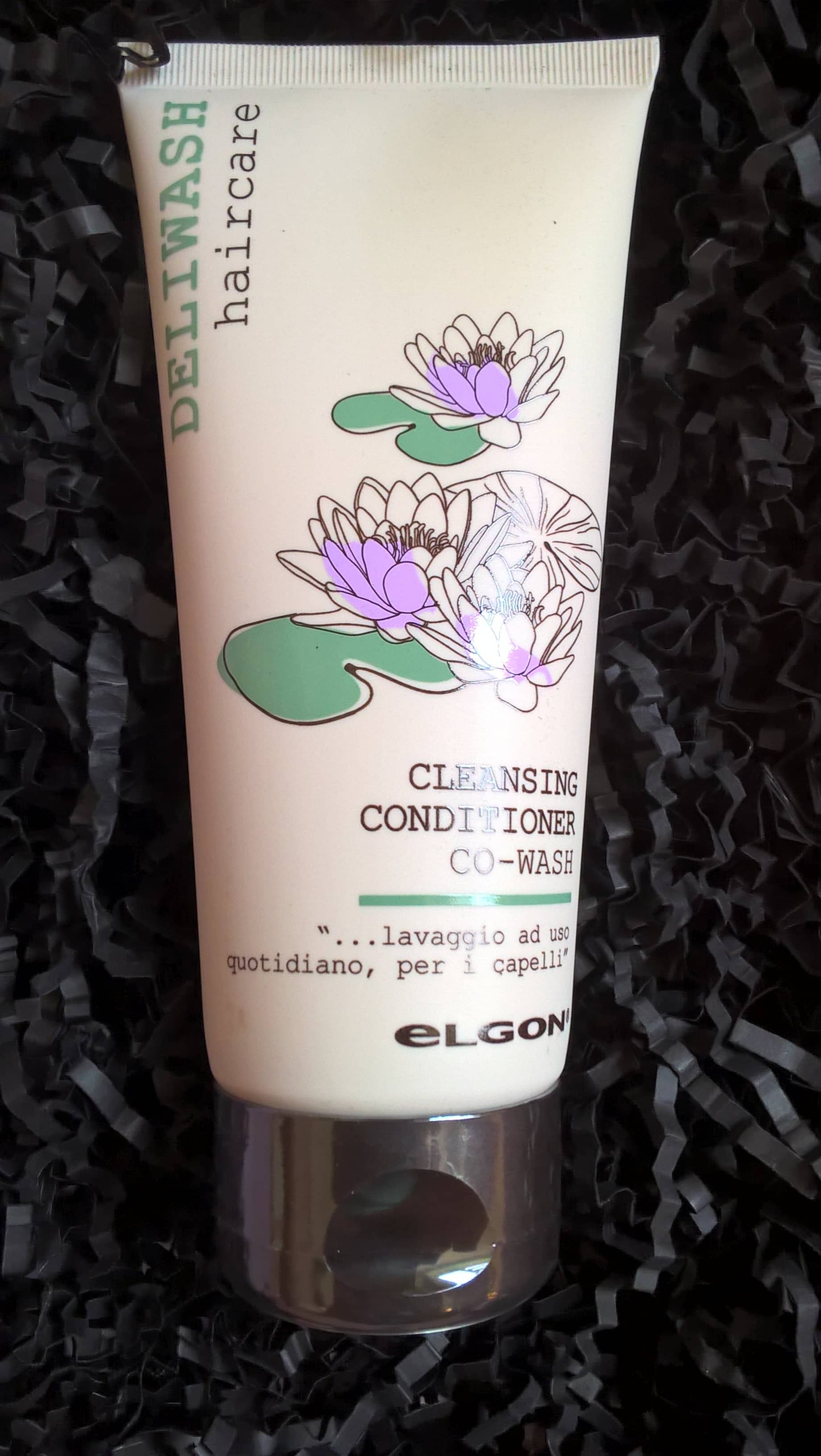 Elgon's Deliwash Cleaning Conditioner (RRP £14.50) is, apparently, part of the 'latest trend in co-washing'. I must live under a rock, because I had never heard of co-washing before! At first, I mistakenly thought this was a two-in-one shampoo-conditioner (thinking, surely these products have been around for decades and aren't they universally loathed?). After a bit of research I learnt that co-washing is short for 'conditioner washing'. Thus, Elgon's Deliwash offers a gentler (and quicker) way to cleanse your hair that is free from the sulphates, salts and artificial colours found in shampoos which can dry hair out.
I have used this product every-other-day for about two weeks. It produces almost no lather and requires a lot of massaging to work through the hair and, probably as a consequence of this, I lost a lot of hair with each wash. I have such thick hair that I'm not too worried about strands falling out, but I know most women would be alarmed to lose so much hair with each wash. I did really like the end result though, and my hair felt clean, bright and neither dry nor greasy.
ModelCo Contour Stick (RRP £17) is another on-trend product which allows you to easily define cheekbones, the nose or jawline. The stick makes it super easy to apply and the colour blends well, even on pale skin, creating visible results. While the product does work, it's probably not something I would spend £17 on, as contouring is just not high on my list of beauty essentials.
Sport FX Shape Up Brow Pencil (RRP £7.99) is a double-ended pen with a retractable, angled eyebrow pencil on one end and a brush on the other end.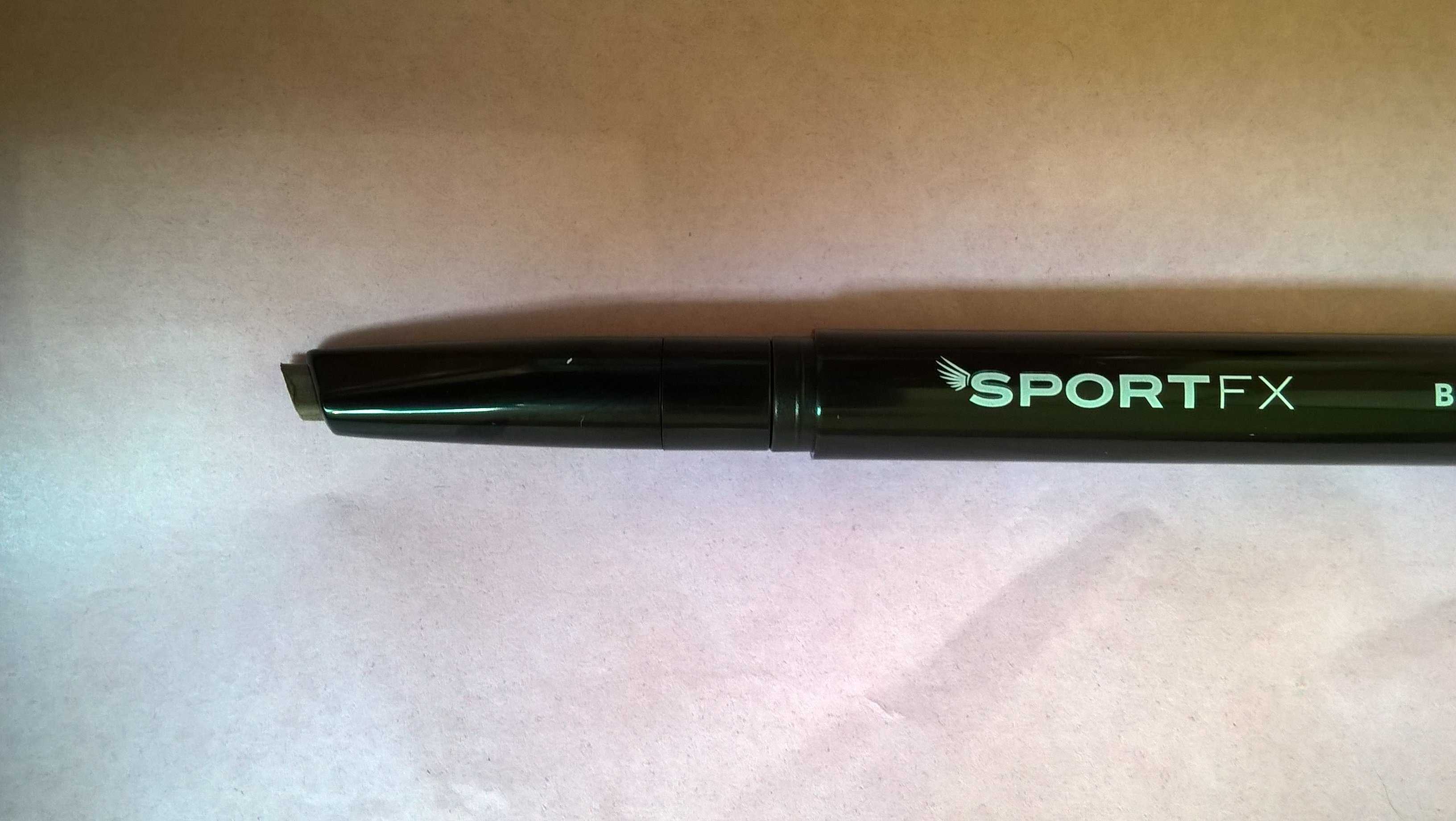 The angled pencil was great for filling in the brows. The brush works okay to groom the brows, and is basically like the soft tip of a mascara wand.

 I really liked how this pencil defined my brows and the brunette colour is the perfect shade for me. I will use this for special occasions but certainly not for everyday – messing about too much with my somewhat sparse brows would probably lead to them falling out!
Merci Handy Love and Hand Cleansing Gel (RRP £2.90) is an anti-bacterial hand sanitizer made for daily use. It has tiny pearls of moisturiser which burst upon application to hydrate hands. I don't use anti-bacterial gel on a regular basis – generally viewing it as a last resort for when it is absolutely impossible to wash my hands – but I liked this one. It has a decent 'lollipop' scent and didn't dry my hands out as much as other gels. It's a fine product if you're in need of some anti-bac assistance, and it's available at a fine price.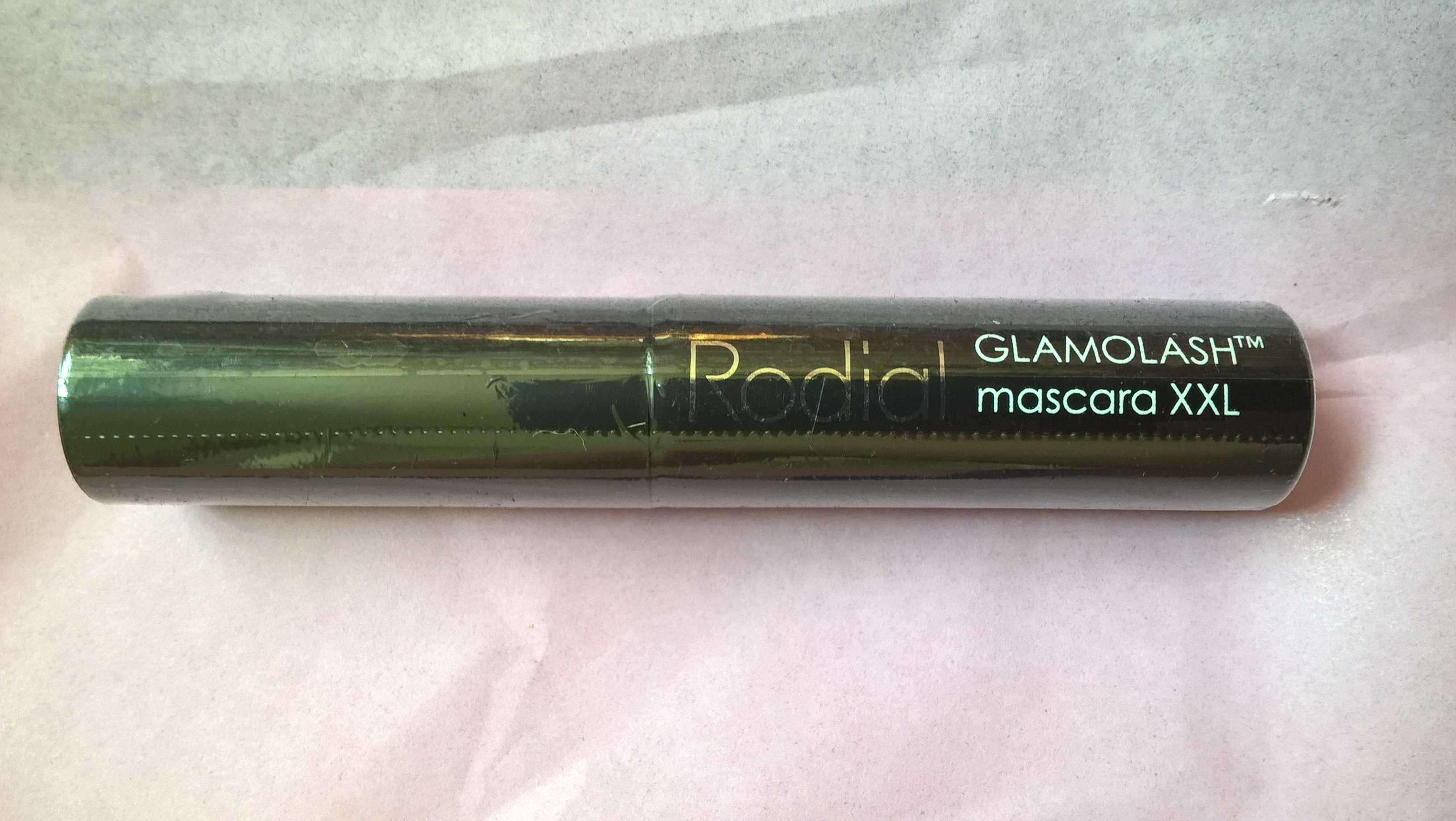 Rodial Glamolash Mascara XXL (RRP £24) is a long-wear mascara in jet black. I cannot lie: I am a tough sale when it comes to mascara. I've had a favourite brand of masacara for a few years now and I have found no reason to stray from perfection. This Glamolash mascara left my lashes full and soft. It is totally adequate, but not amazing enough to tempt me from my favourite, and less pricey, mascara.
Sadly, this was the first Glossybox I received that didn't quite hit the mark. All of the products delivered good results, but they didn't excite me or introduce me to any new must-haves. Better luck next time, I hope.