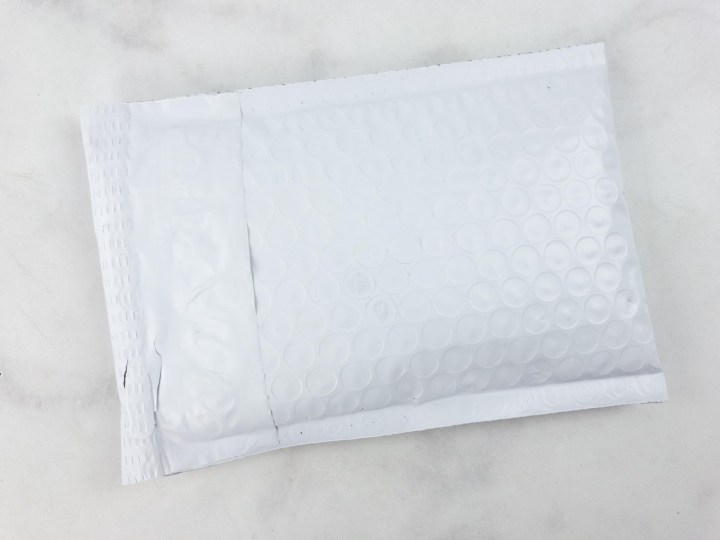 Glamour Doll Eyes delivers fun and unique eyeshadow colors and other makeup to your door every month. It costs $8 per month to subscribe, and you'll get a collection of new, limited-edition eye shadow colors that are guaranteed to make your eyes pop! They also have a just the shadow subscription, plus a blush club!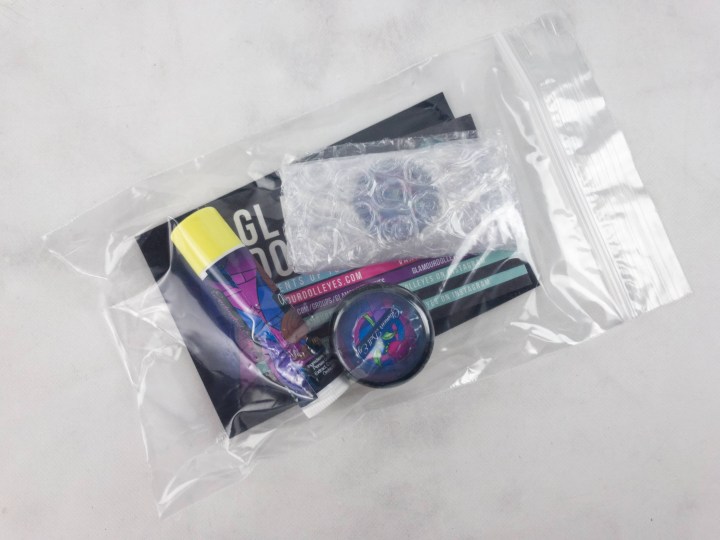 The information card gives you a list of the items this month, plus the description and ingredients of each makeup.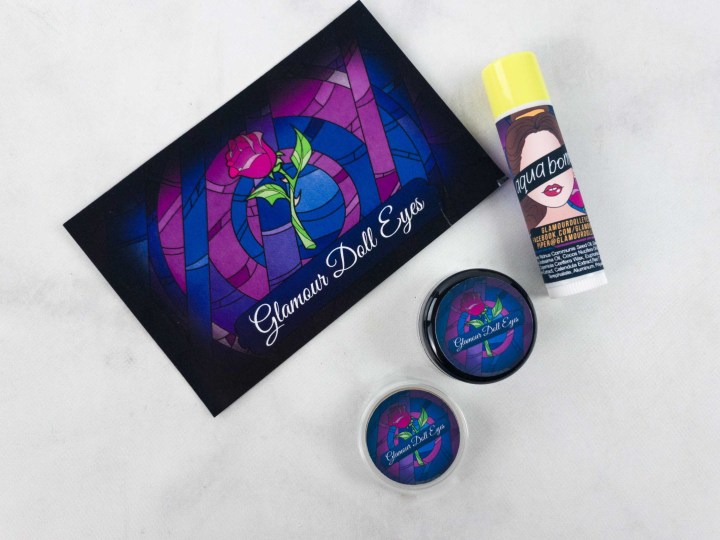 Everything in my Glamour Doll Eyes box! I love that it's Beauty & the Beast themed!
Before we get to the goodies, I should mention that this subscription is on a long waitlist. If you're interested, sign up now. It probably took me 6 months to get off. There's also a shadow singles OTM club ($4.50) and it looks like glitter and blush are coming! You can find out more on their website!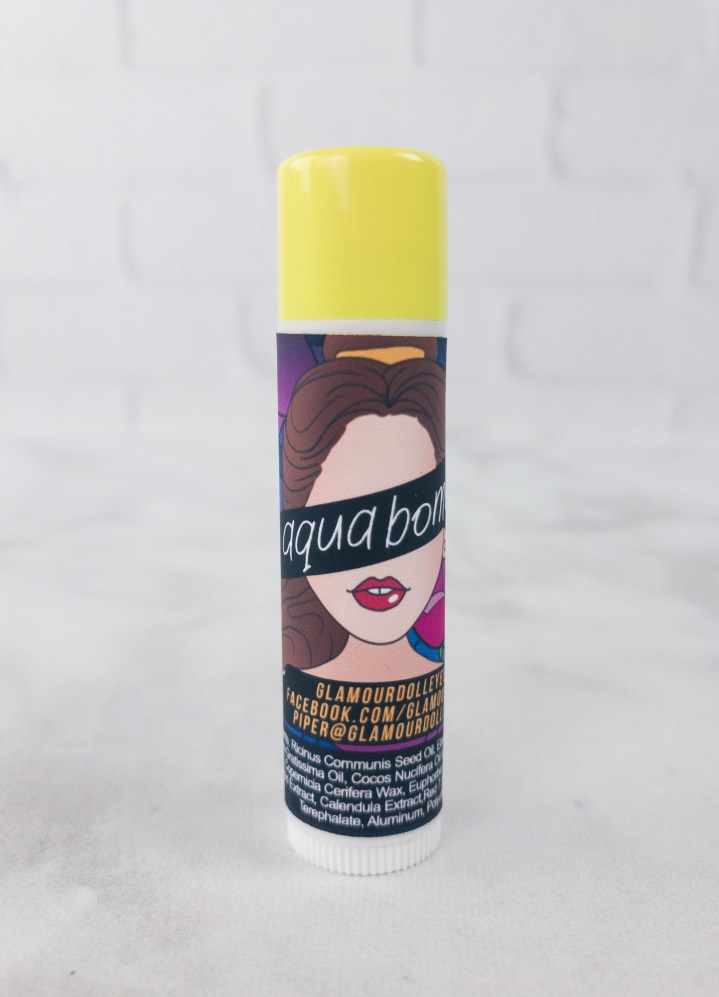 Enchanted Elena AquaBomb: The Glamour Doll Eyes Aqua Bombs are slick, glossy lip balms.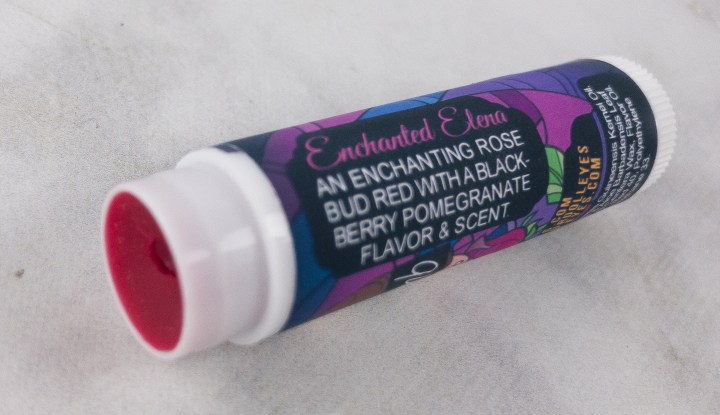 Unfortunately, mine was stuck! I contacted GDE about it and they suggested warming it up. I didn't have any luck with it, and am really bummed, because it's super pretty with beautiful micro holo sparkles. It tastes and smells great too – blackberry pomegranate. Swatch below.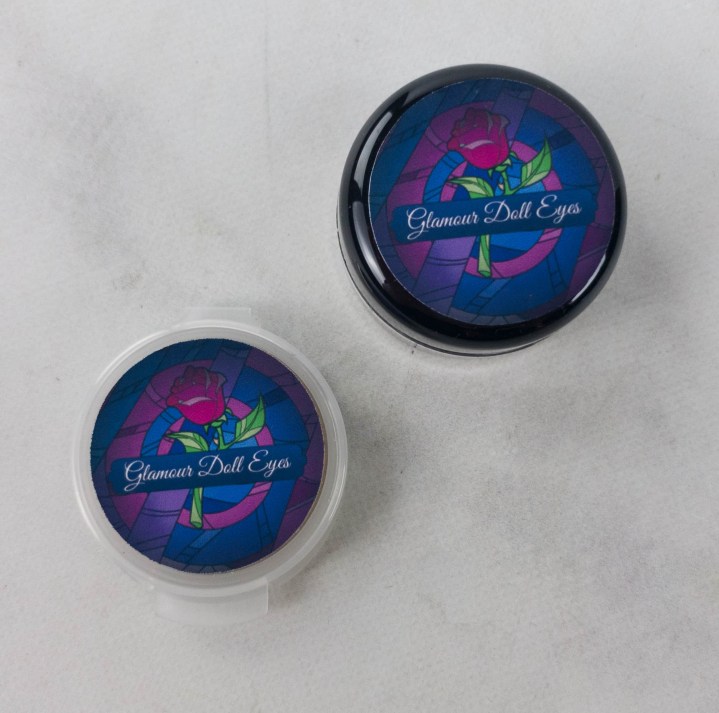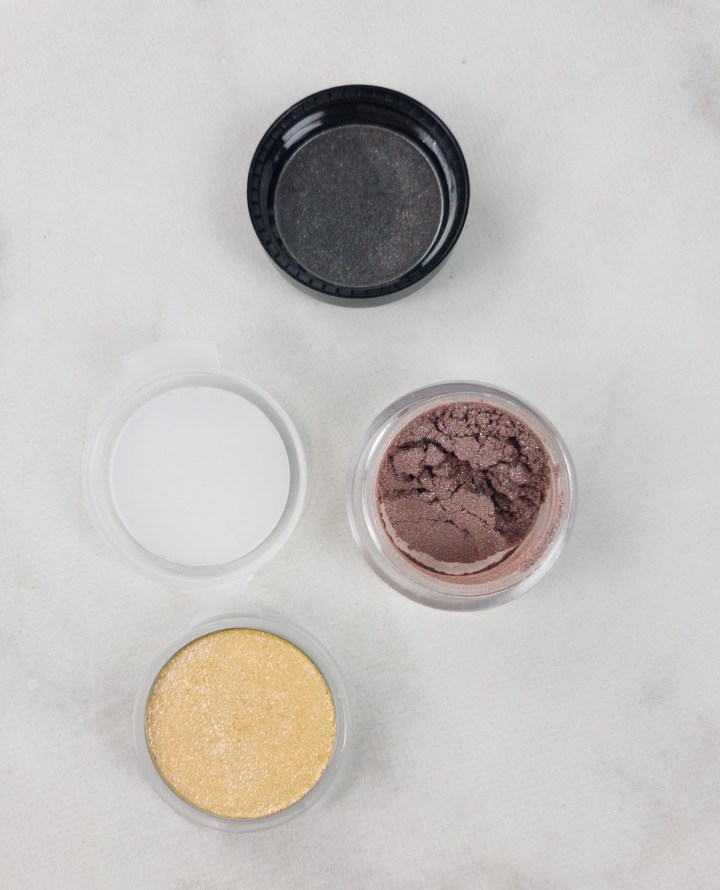 He's No Monster Mineral Eye Shadow – a medium brown base with a golden blue duochrome and blue sparkle.
In The Great Wide Pressed Eye Shadow – the description on the card was the same as for the brown shadow. It's yellow with golden sparkle.
A pressed shadow this month! Clearly inspired by Belle's gown! The brown is a super wearable shade.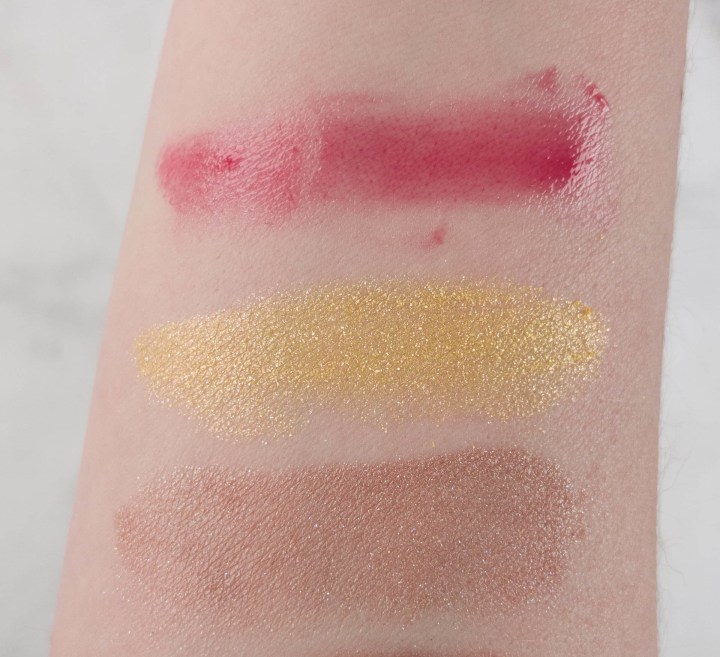 Here's everything swatched! It's an absolutely gorgeous collection this month!