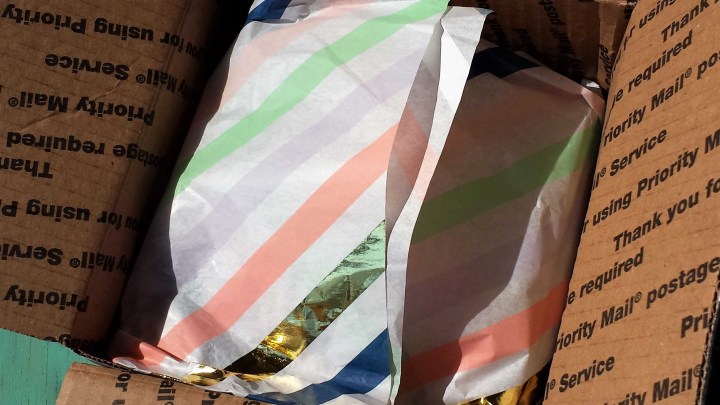 Glamly (formerly Instaglam) is a monthly customized style subscription box. The standard box includes a top and four accessories. You can also choose add-ons to your subscription each month that coordinate with the items in the box. When you subscribe you will be sent a survey a few days before your box is mailed so that you can choose your top and accessories. You also have the opportunity to choose the add-on items such as coordinating wallets, pants, shoes, etc at an additional cost.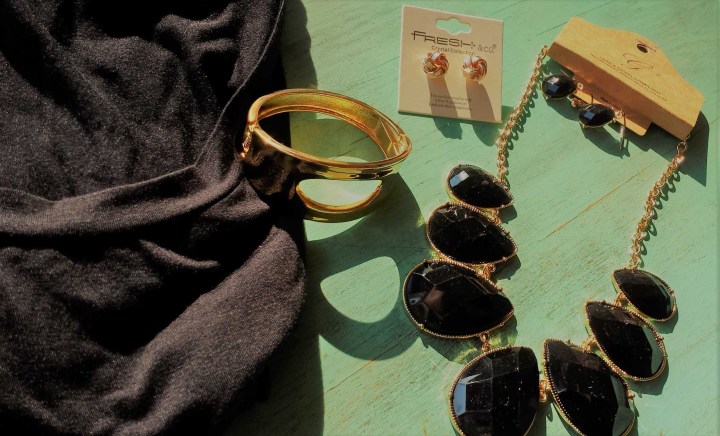 If you have something wrong with your subscription you have 3 days to let them know so they can fix the issue and 14 days to get the return to them.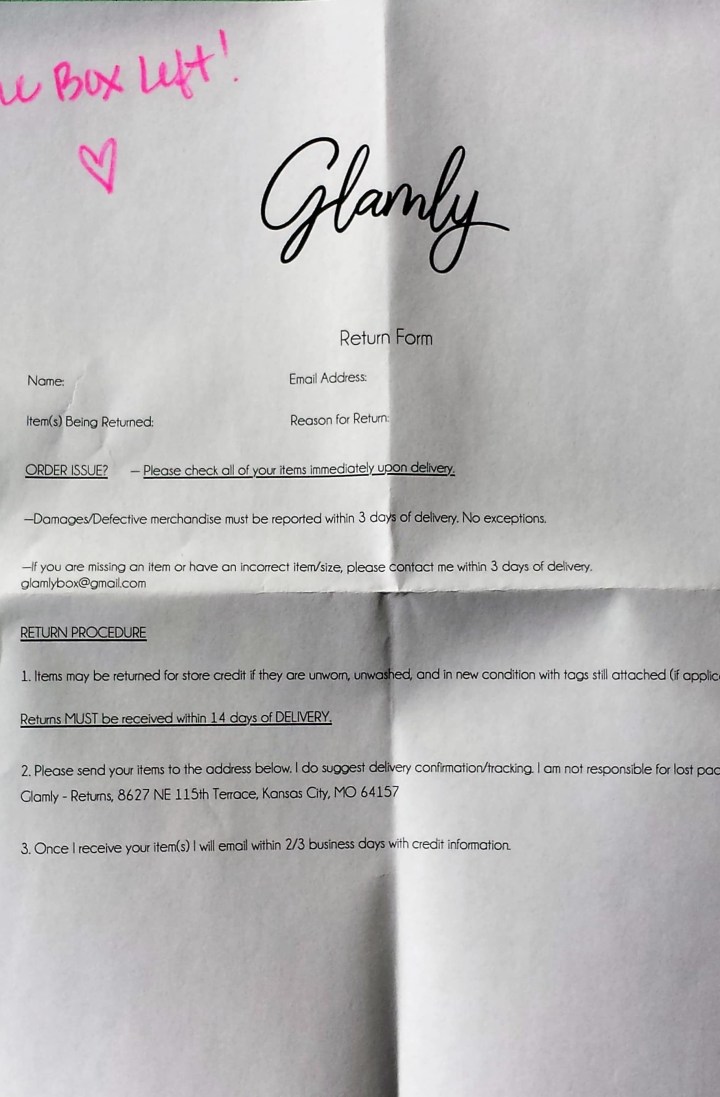 The standard subscription (shirt and 4 accessories) is $59 per month with the price dropping if you prepay to as low as $45 per month for 18 months.
There is a special offer on the site right now, if you prepay for a year ($600), you get another year for free!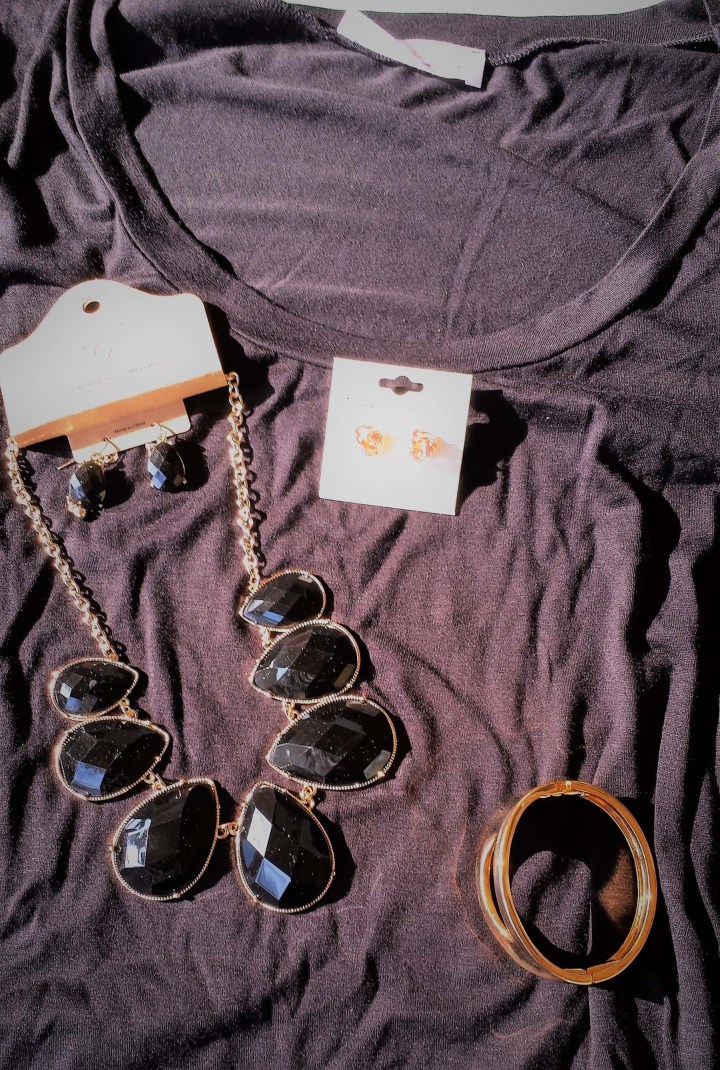 This month's box was full of gold and black. Those were my high school colors. My history teacher gave extra credit for wearing black and gold on Fridays. This outfit is a lot cooler than what I wore in high school. The shirt is longer in the back. (I love the extra butt coverage!)
There was the fabulous black shirt, a very blingy statement necklace, a bangle and two pairs of earrings.
The black statement necklace and earrings were simply labeled "G". The necklace dressed up the black shirt and fell perfectly across its neckline.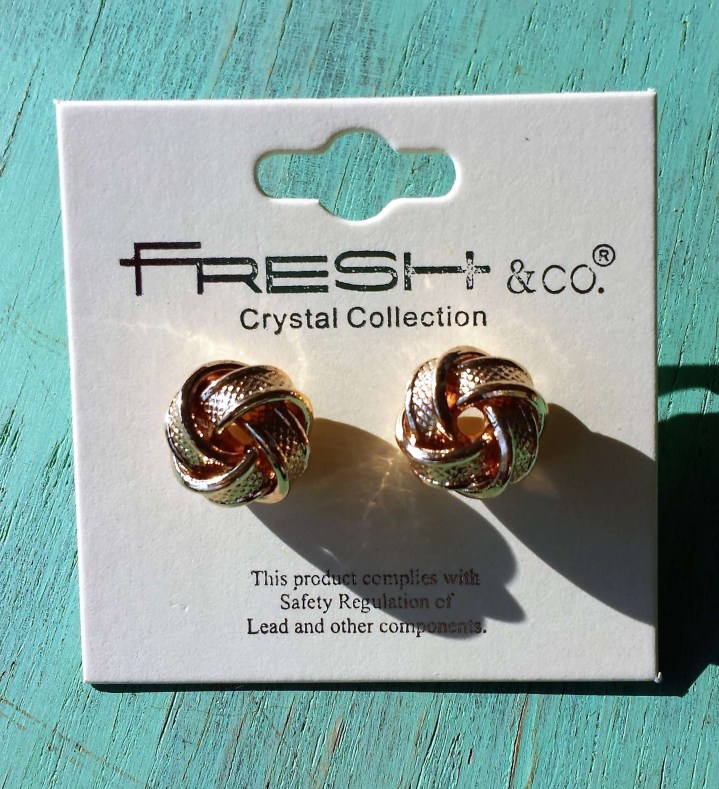 The second set of earrings were from a company called Fresh & Co. The pretty gold knot studs were understated and elegant. They were my favorite! The gold had a rosy hue that was very pretty.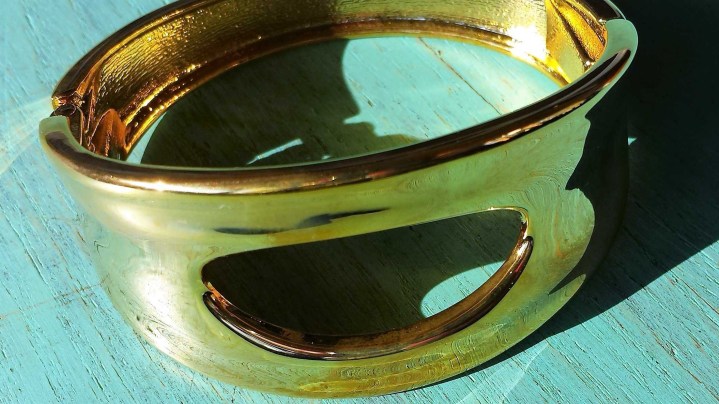 The bangle was just fabulous! It hinged on the side and opened on the other. It looked great on.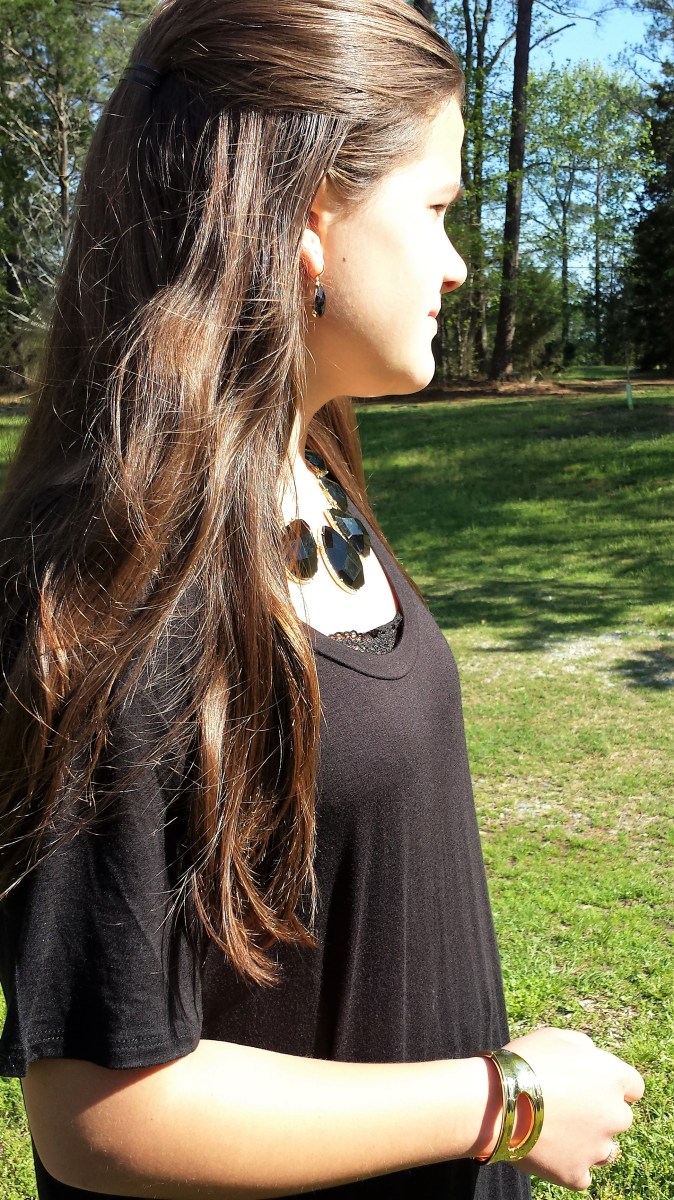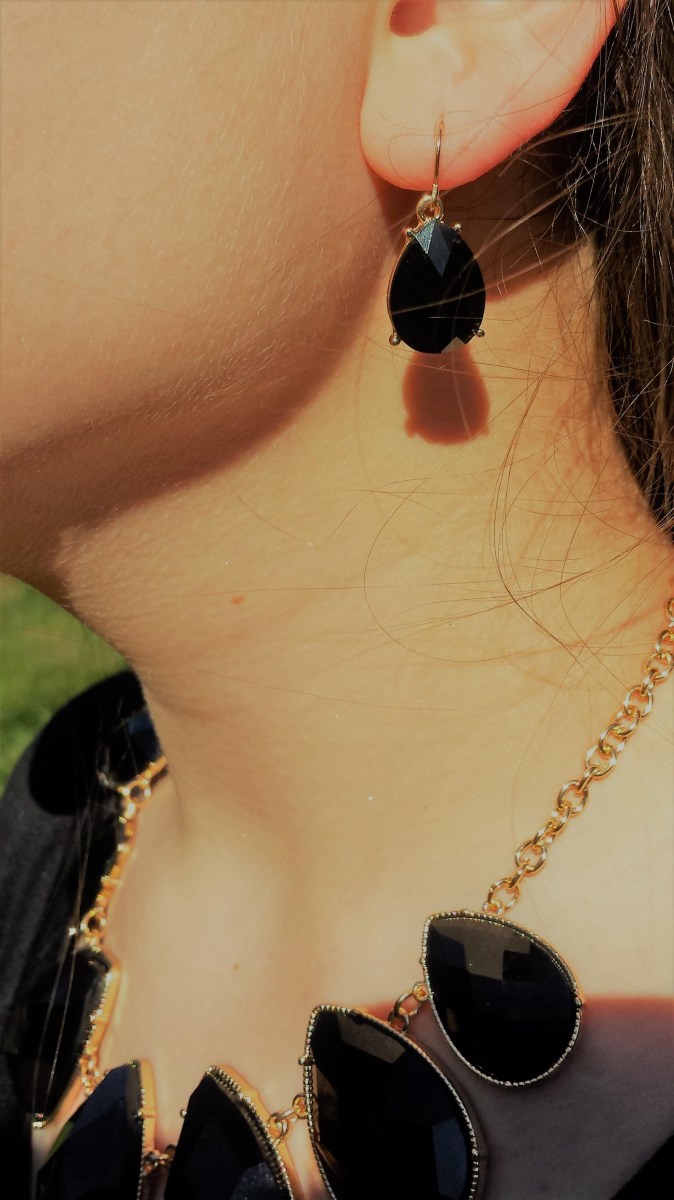 The statement necklace sparkled in the sunlight.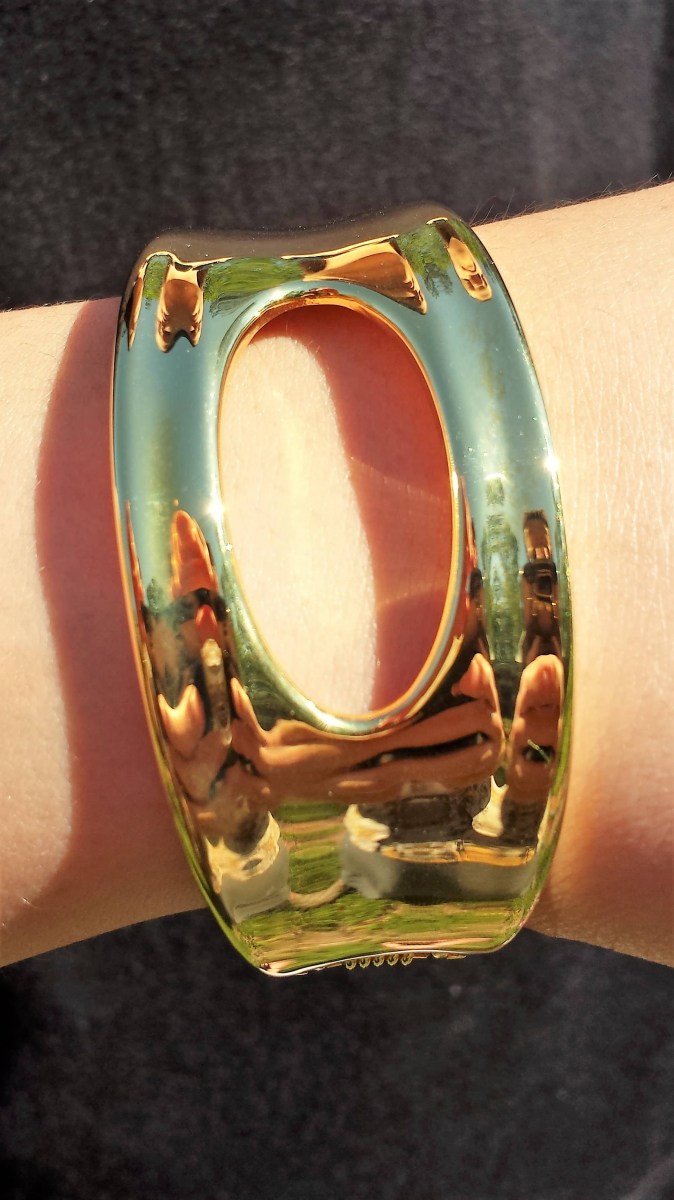 The Glamly box is nice because it puts everything together for you. I really like this month's box. The black shirt had great drape and coverage and the gold knot earrings and the bangle were both awesome.
What do you think of Glamly? Did you get the same pieces in your box?