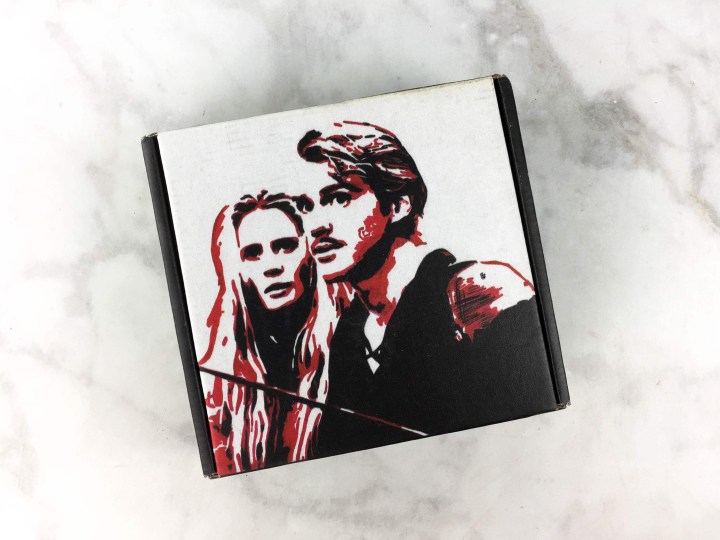 Geek Chic Monthly is a monthly geeky fandom jewelry subscription box to satisfy your geeky bling craving! Each month features a theme and you are sent 4-6 jewelry items.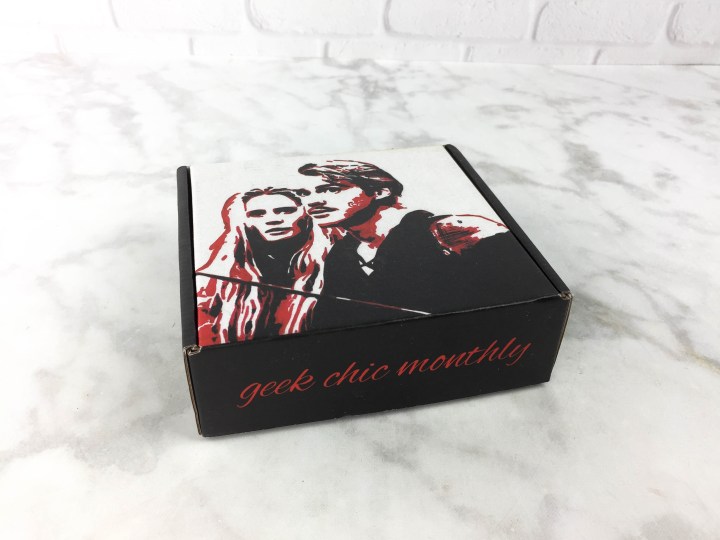 I thought the custom box was amazing!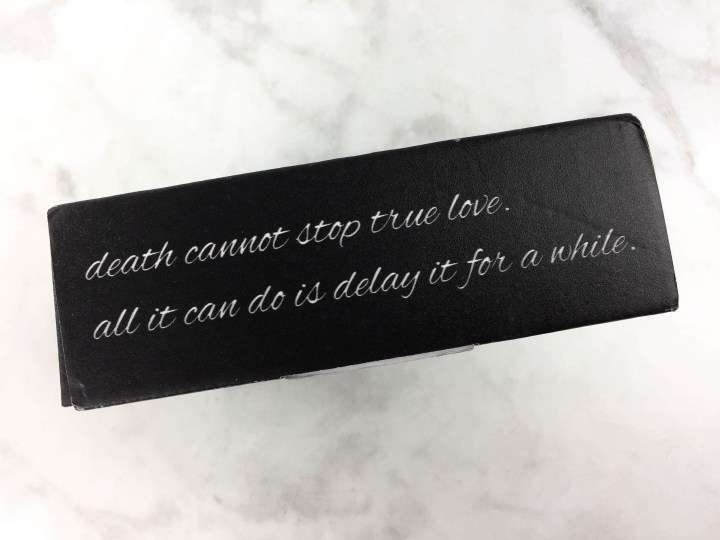 I recycle most of my regular cardboard boxes, but this one is a keeper!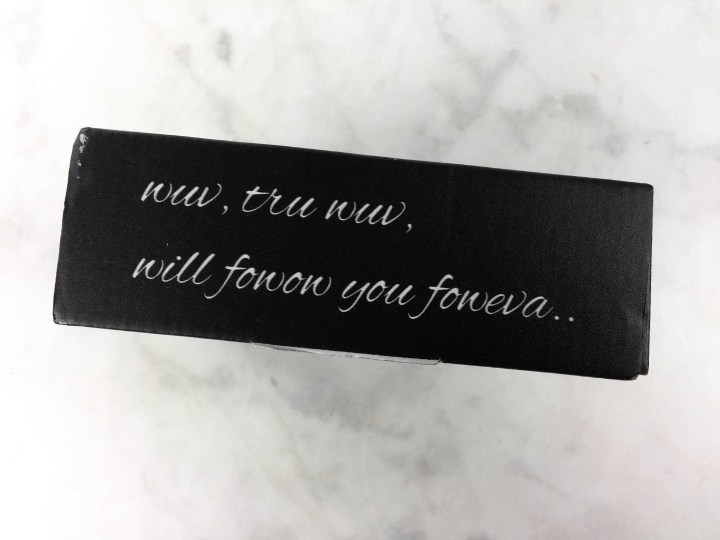 The theme this month is "The Princess Bride."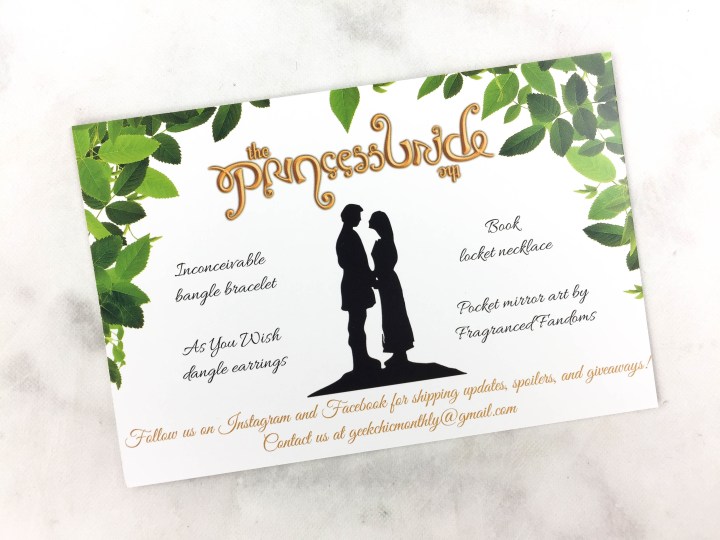 The information card is simple. It gives you a list of all the item names, plus Geek Chic Monthly's social media accounts.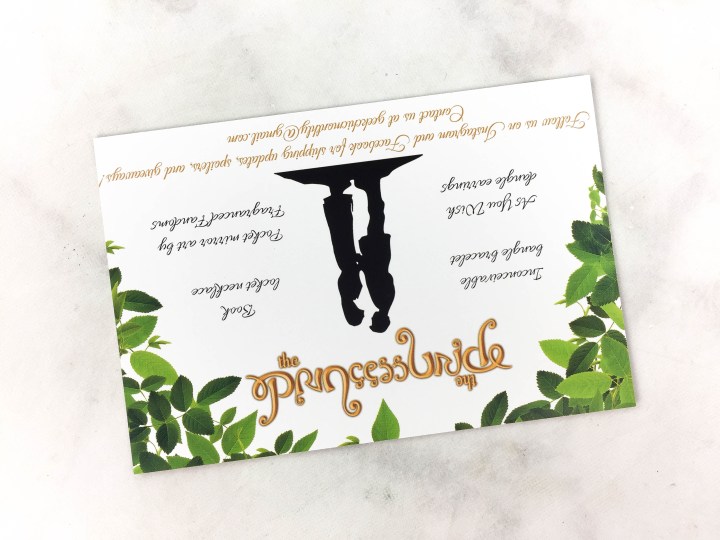 In case you didn't notice, the theme name is an ambigram.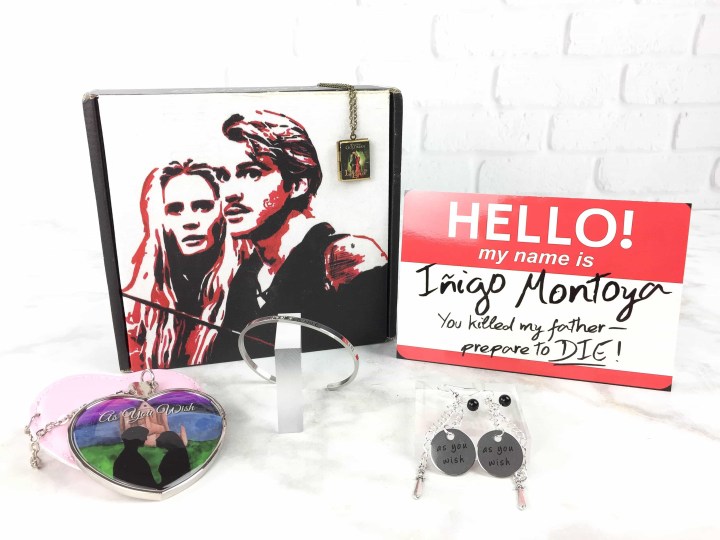 Everything in my March 2017 box!
Fragranced Fandoms Pocket Mirror Art: This sweet little pocket mirror has Princess Bride inspired art, along with an attached case!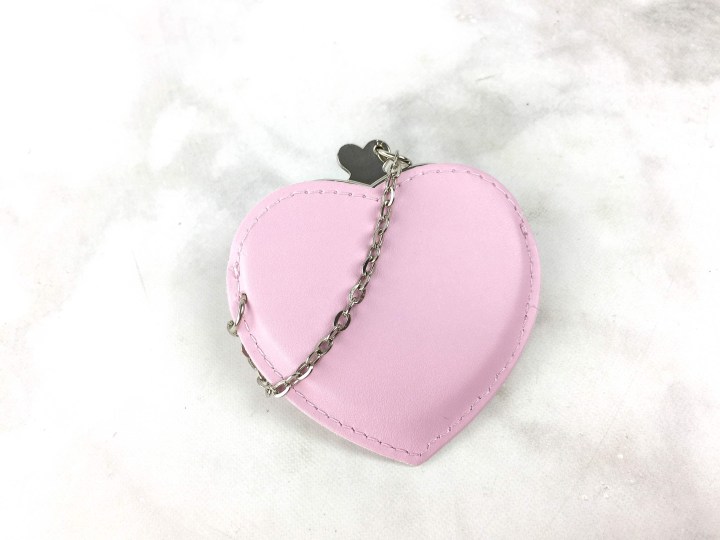 The mirror slips right inside.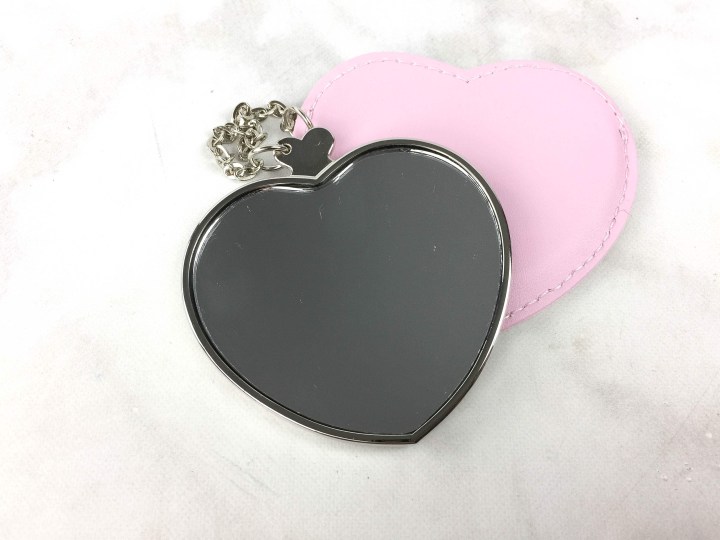 Super sweet, and you can check yourself out in the mirror as you wish!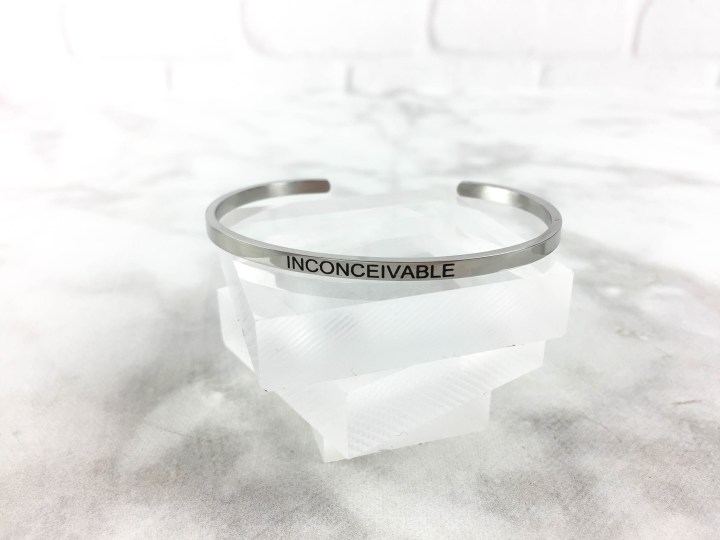 Inconceivable Bangle Bracelet: I do not think this word means what you think it means!
As You Wish Dangle Earrings: These dangle earrings feature the phrase "As you wish" on pretty silver-colored disks along with jet black beads and little swords!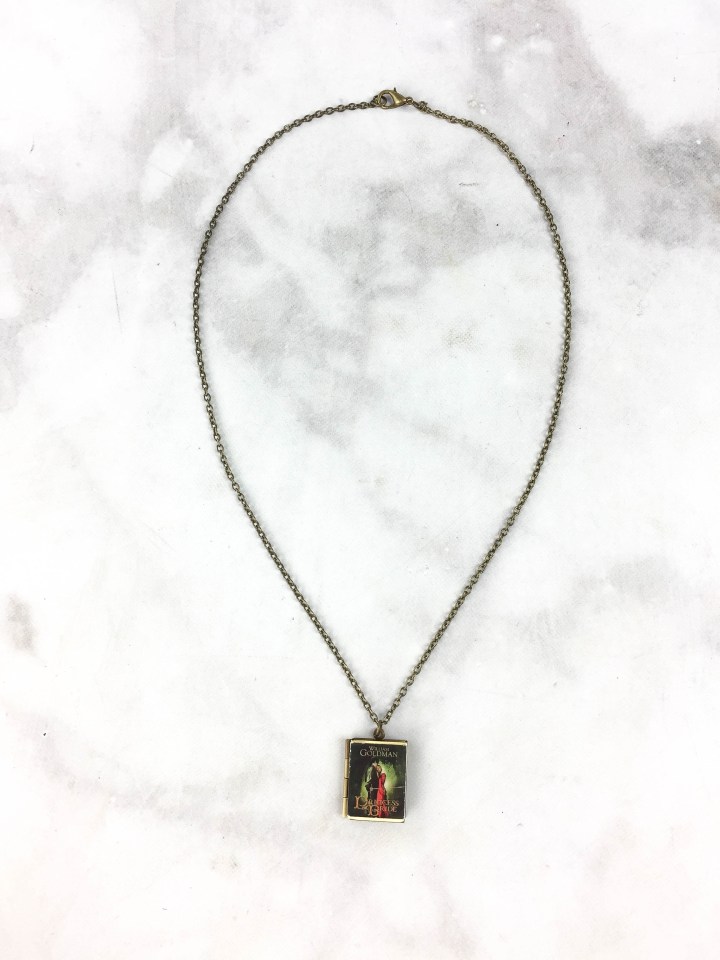 Book Locket Necklace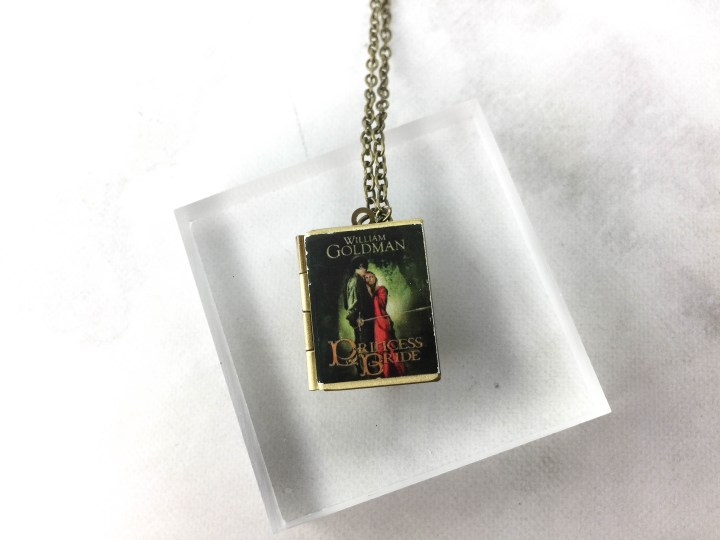 And finally, the book locket necklace features a movie poster book jacket cover.
When you open it there are two pretty frames!
This month was a perfectly themed box! From the box itself to the postcard to all the items, they were all totally on point! The bracelet and the book locket necklace are my favorite, but I thought all the items were great. The cost worked out to about $4.50 per item this month, which is a great value. Definitely looking forward to future geekiness from this box!