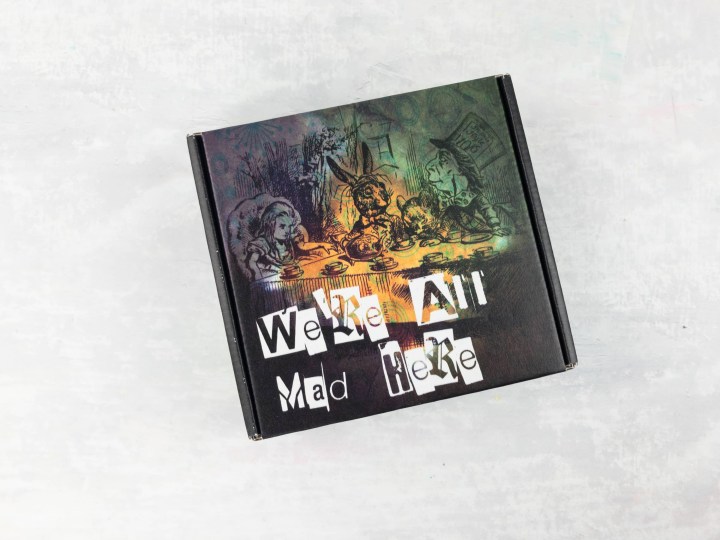 Geek Chic Monthly is a monthly geeky fandom jewelry subscription box to satisfy your geeky bling craving! Each month features a theme and you are sent 4-6 jewelry items for $15 per month.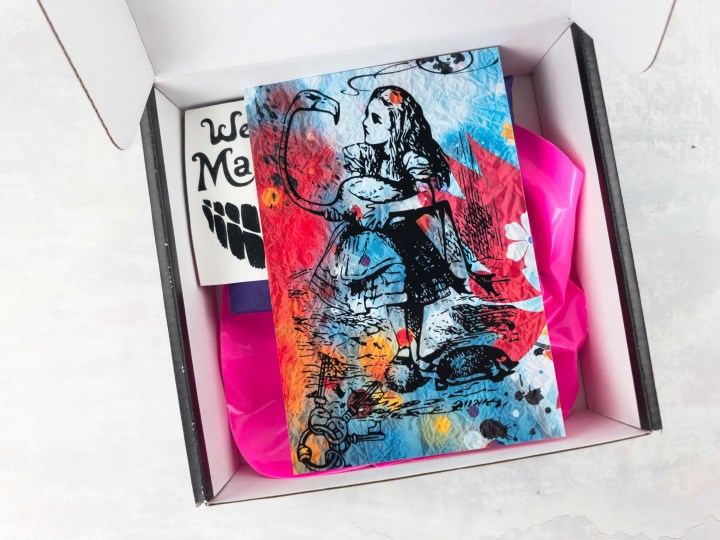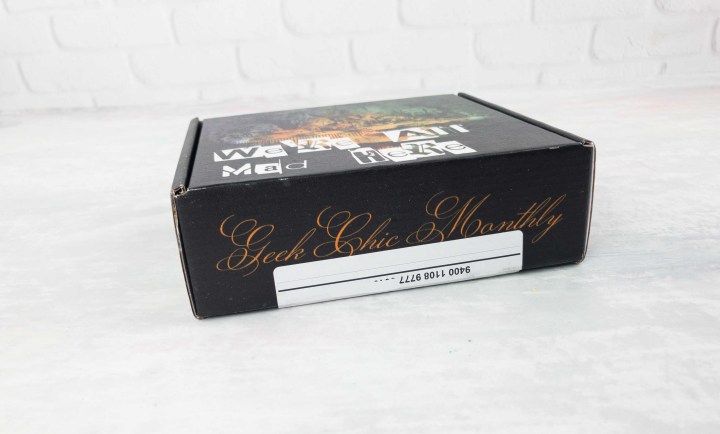 I thought the custom box was fantastic!
The theme this month is "Alice In Wonderland – Madness" This side of the info card is a nice colorization of one of the classic Tenniel illustrations – Alice and the croquet flamingo!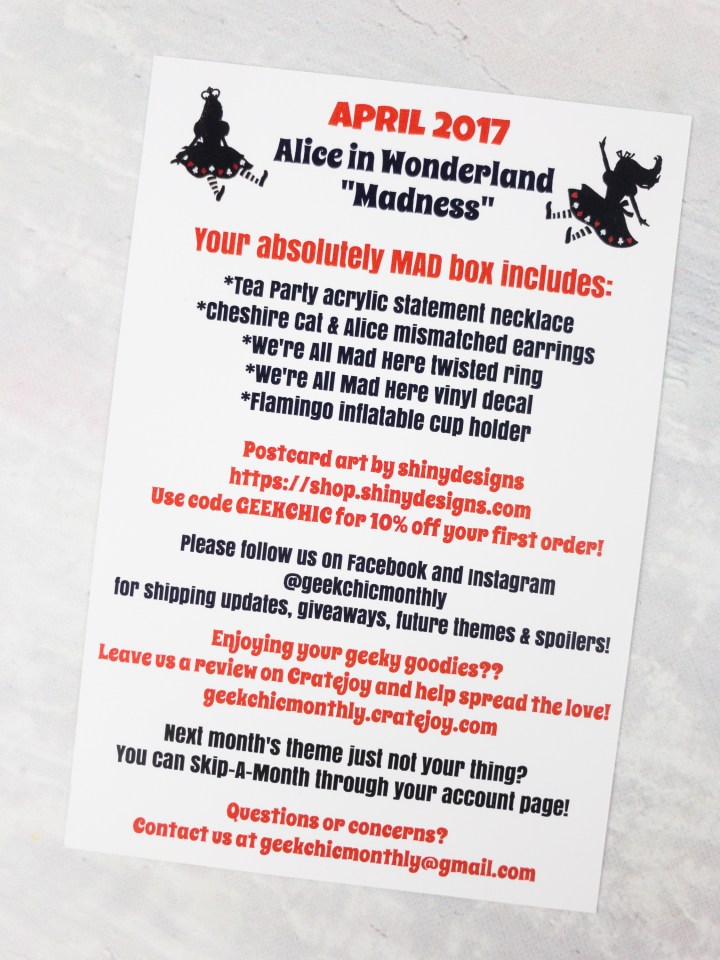 The information card is simple. It gives you a list of all the item names, plus Geek Chic Monthly's social media accounts.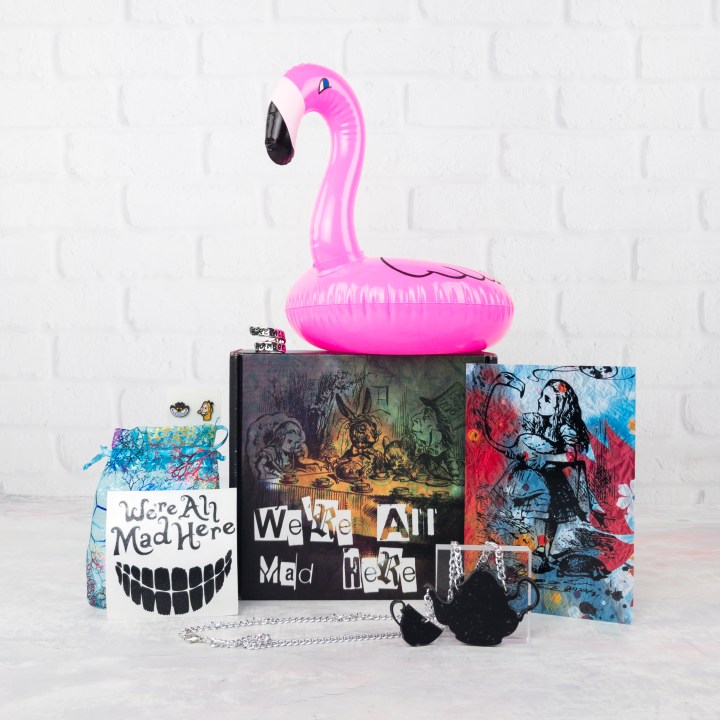 Everything in my April 2017 box!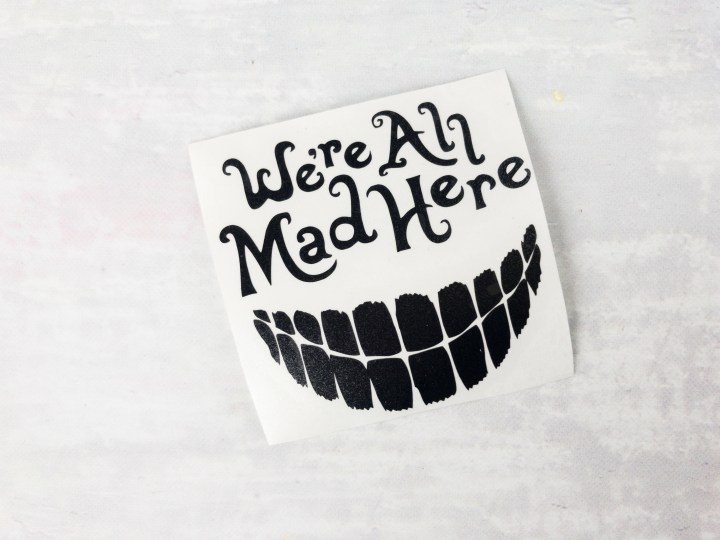 "We're All Mad Here" Vinyl Decal: This decal is delightfully creepy. Think it'd be great on your office window or door?
Tea Party Acrylic Statement Necklace (£12, about $15.35)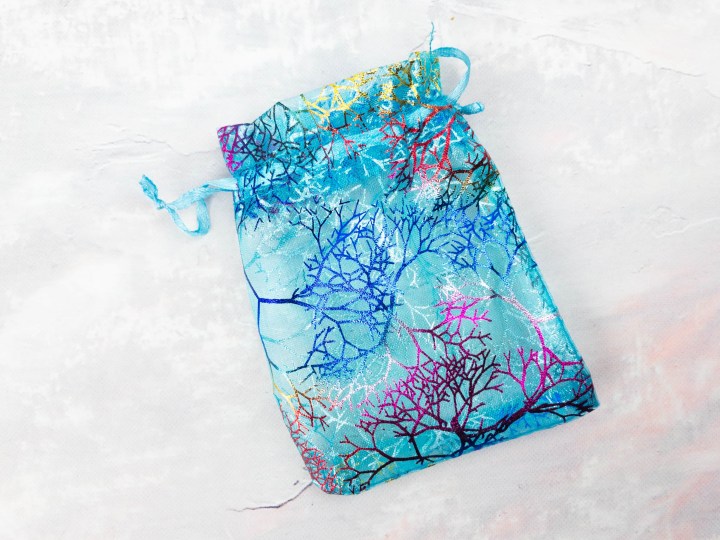 This tea party necklace is so unusual! Bonus – it doubles as a Beauty & the Beast fandom item, too!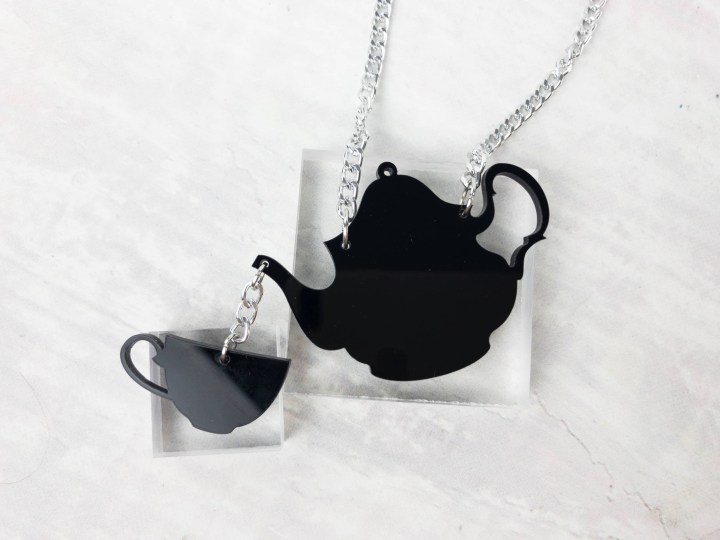 We've removed it here, but the necklace came with a protective covering on the acrylic pieces so they wouldn't get scratched in shipping.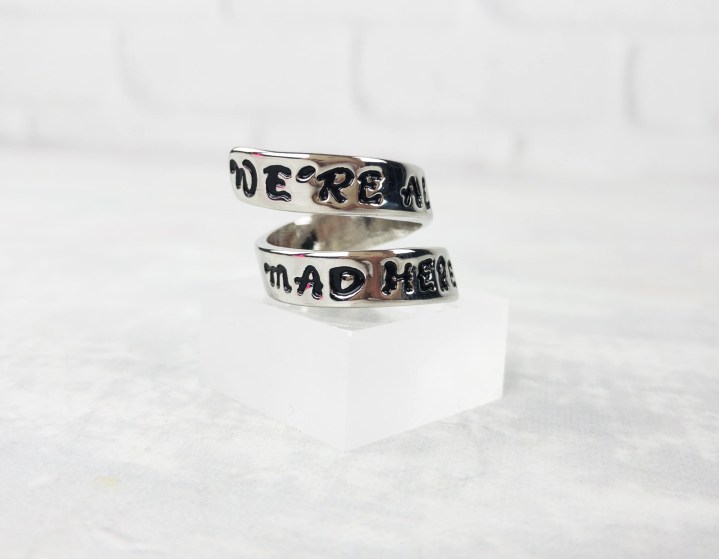 We're All Mad Here Twisted Ring ($15.92) Some repetition here of this famous quote, perfect to encircle a finger.
But I don't want to go among mad people," Alice remarked.
"Oh, you can't help that," said the Cat: "we're all mad here. I'm mad. You're mad."
"How do you know I'm mad?" said Alice.
"You must be," said the Cat, "or you wouldn't have come here."
And so it is!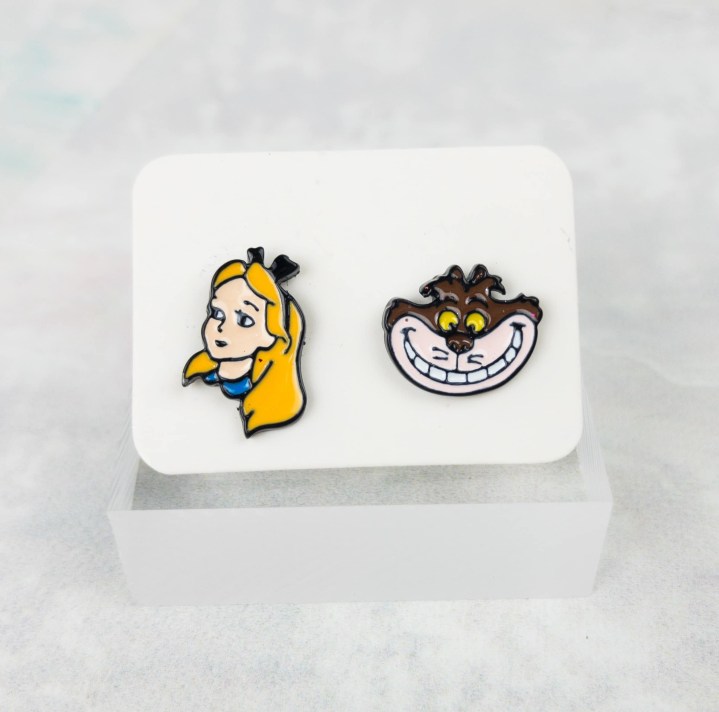 Alice & Cheshire Cat Mismatched Earrings: Aren't these absolutely perfect? I'm rather a fan of the mismatched pair for fandom earrings – allows me to pack more in!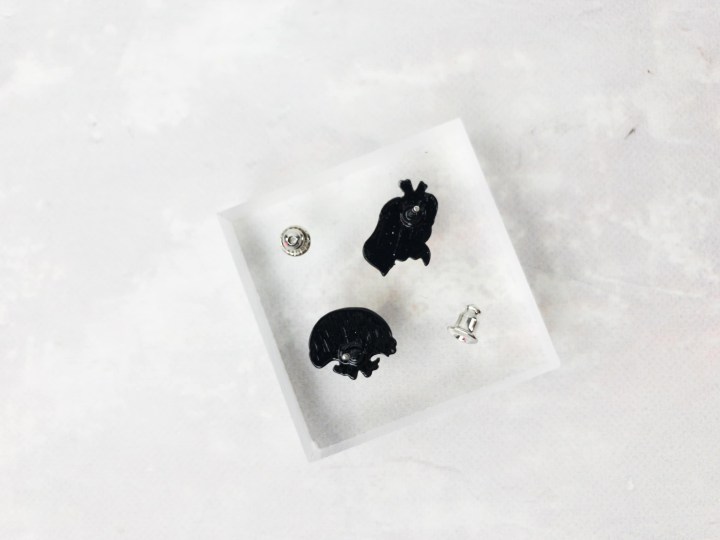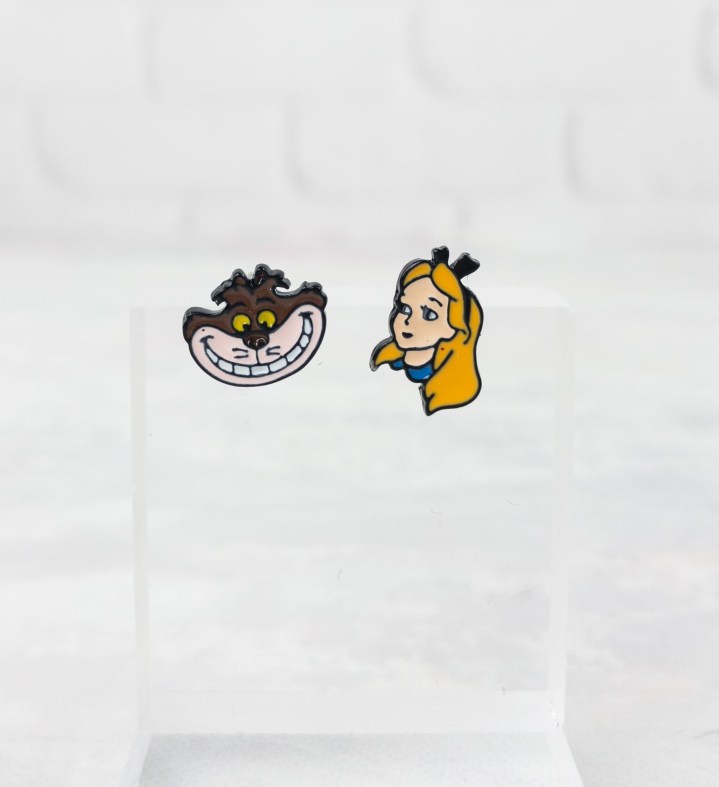 They are super cute and were just fun to wear!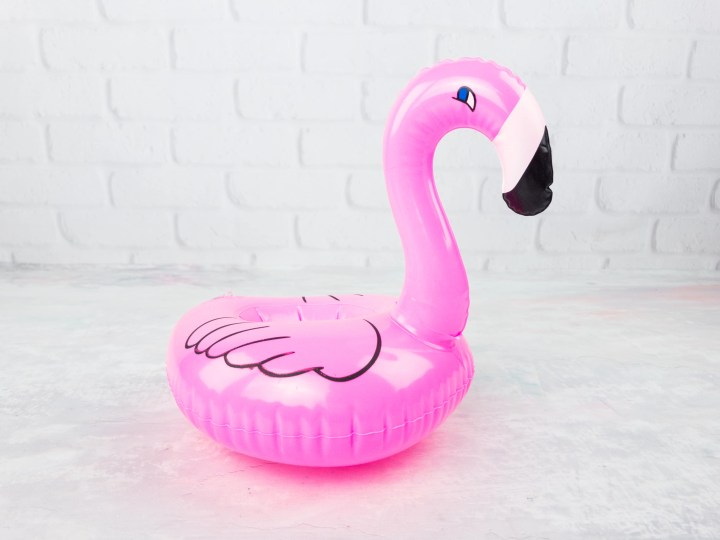 Flamingo Inflatable Cup Holder ($4.33, linked to similar) And speaking of fun, this drink holder! It was a totally unexpected item but I was so happy to pull this out of the box!
I think this subscription has a solid handle on its themes and is pulling off some fun and entertaining jewelry while mixing them with other items. Alice in Wonderland is more than a favorite of mine and I was really excited about the theme and will totally wear my new geek chic goodies very happily. I think it's great that they chose to focus on the "mad" side of things, too. This box was also a good value for $15 + shipping.