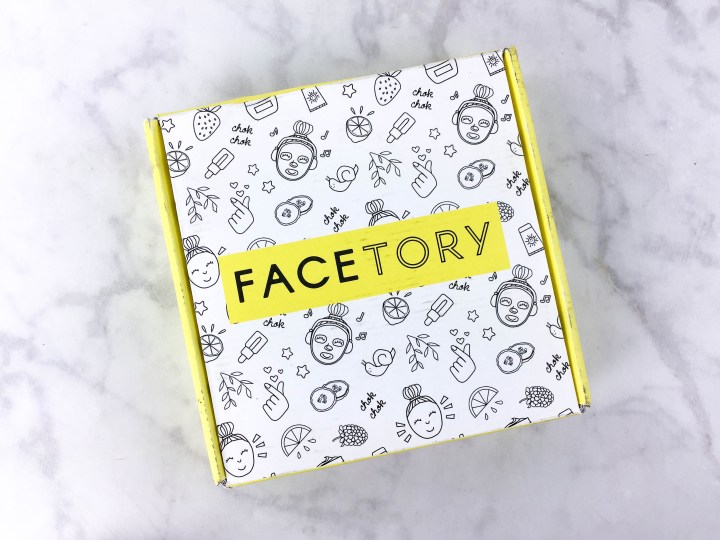 FaceTory is a monthly sheet mask subscription service. For only $5.95 per month plus shipping, you'll get 4 of Korean sheet masks (FOUR-ever Fresh) – OR pay $15.95 + shipping to get 7 masks each month (SEVEN LUX). It's a fun, easy and affordable way to discover the newest sheet masks in the market.
This is a review of the seven mask box.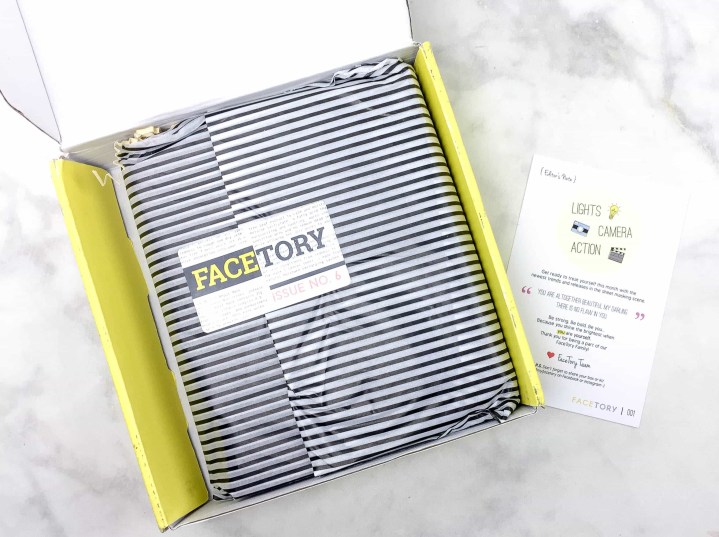 DEAL: Get 10% off your first order. Use coupon code EMAILSIGNUP10. Limited to one-time use per customer.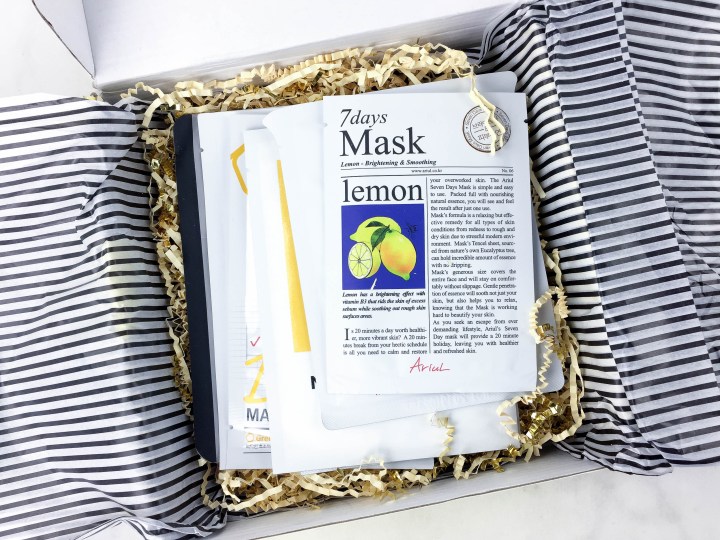 This is a review of the SEVEN LUX subscription.
The information card gives you a list of the items, its description and retail value. There's also instructions on how to apply your masks properly.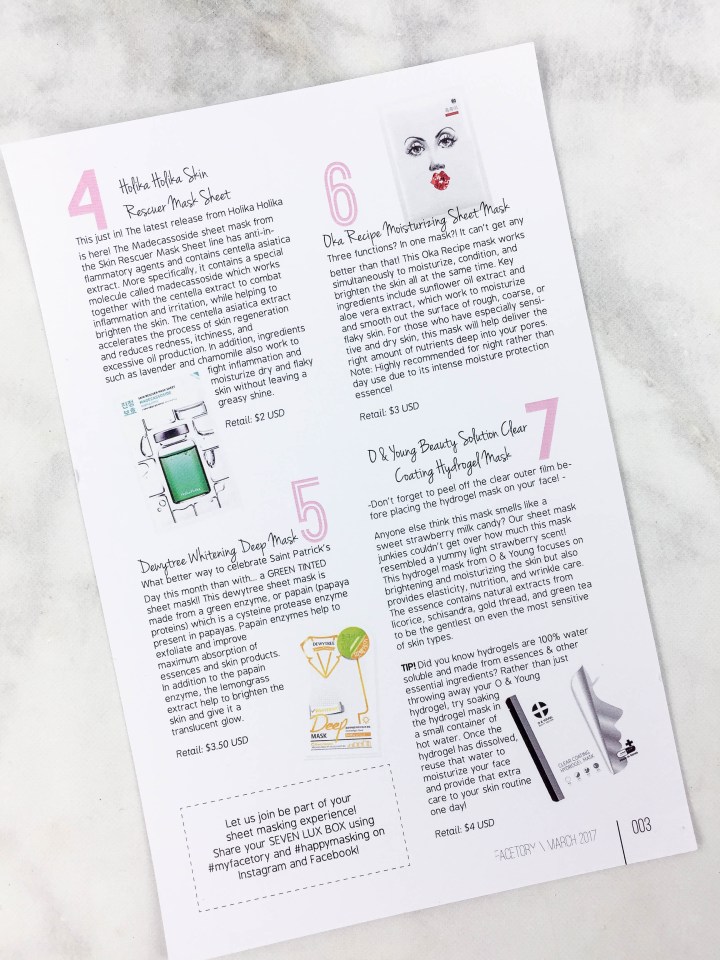 There's also a tip on how to dispose hydrogel masks, instead of throwing it away.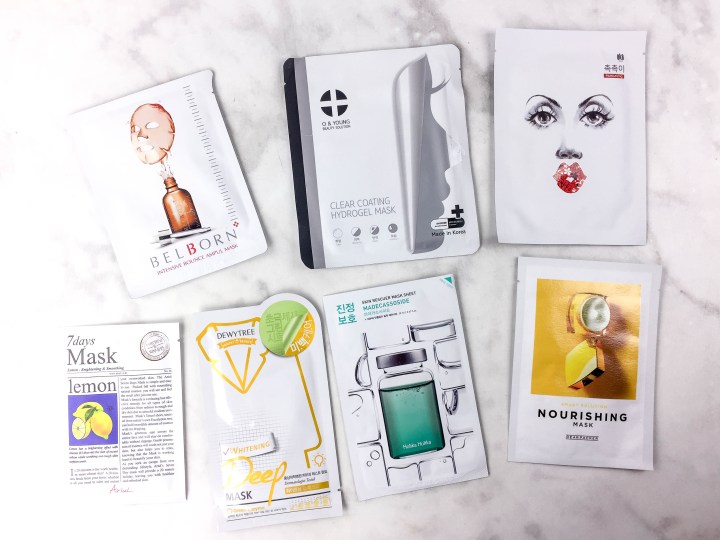 Everything in my March 2017 FaceTory Box!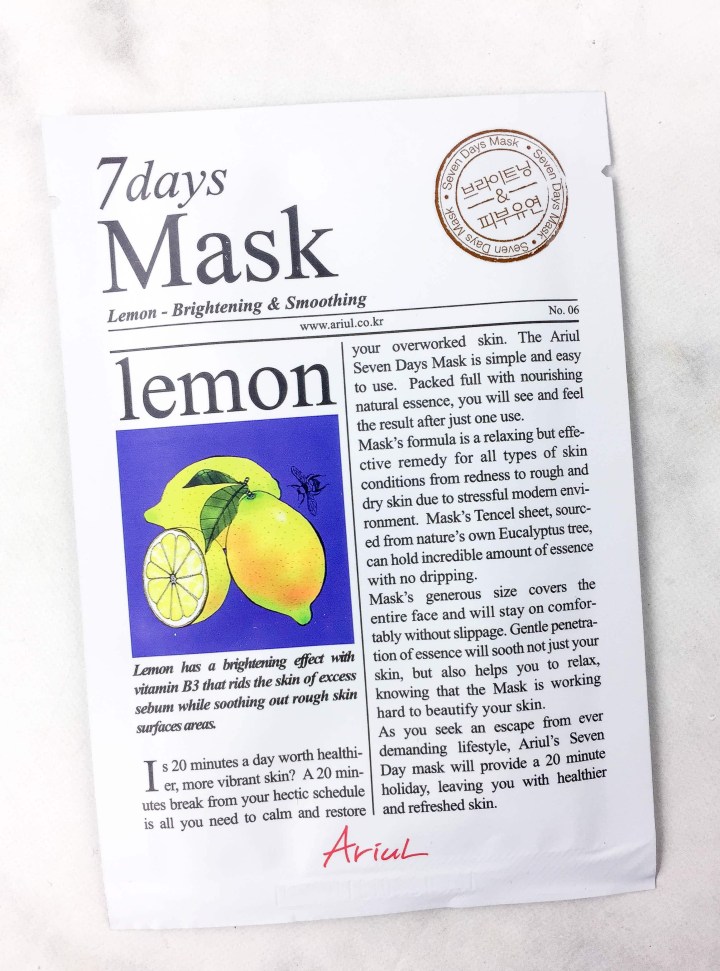 Ariul 7 Days Mask in Lemon ($2)
The information card says this mask is for brightening, gets rid of excess sebum while smoothing out rough areas, and is good for everything from redness to rough and dry skin. I think it's a little all over the place! It would be impossible to tell actual skin tone evening effects right away, but it does have B3 for that. It also happens to smell like Mr. Clean.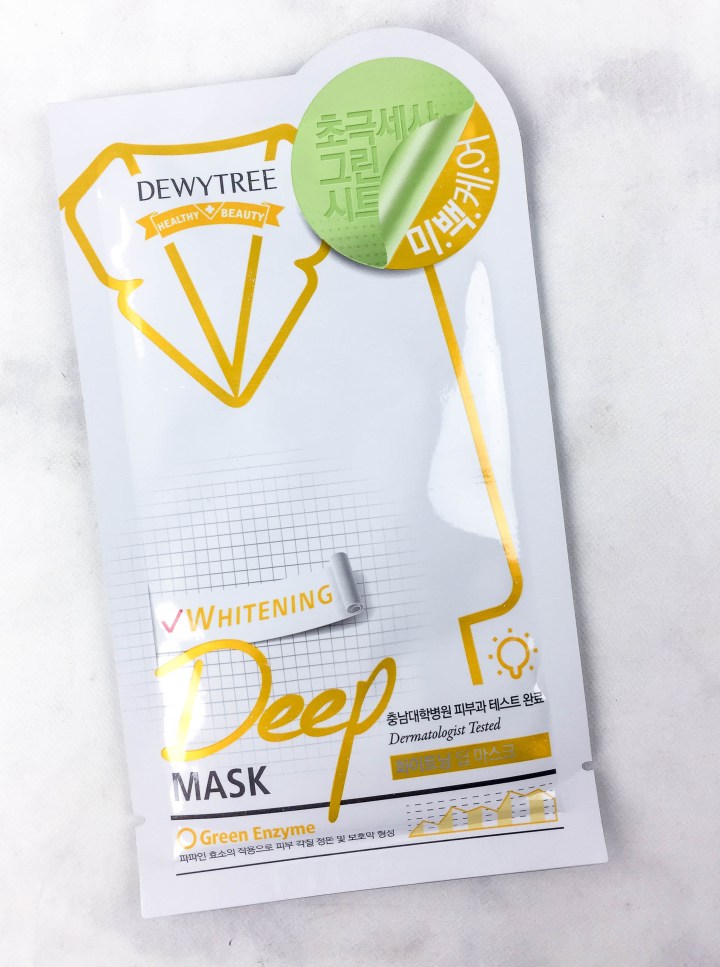 Dewytree Whitening Deep Mask ($3.50)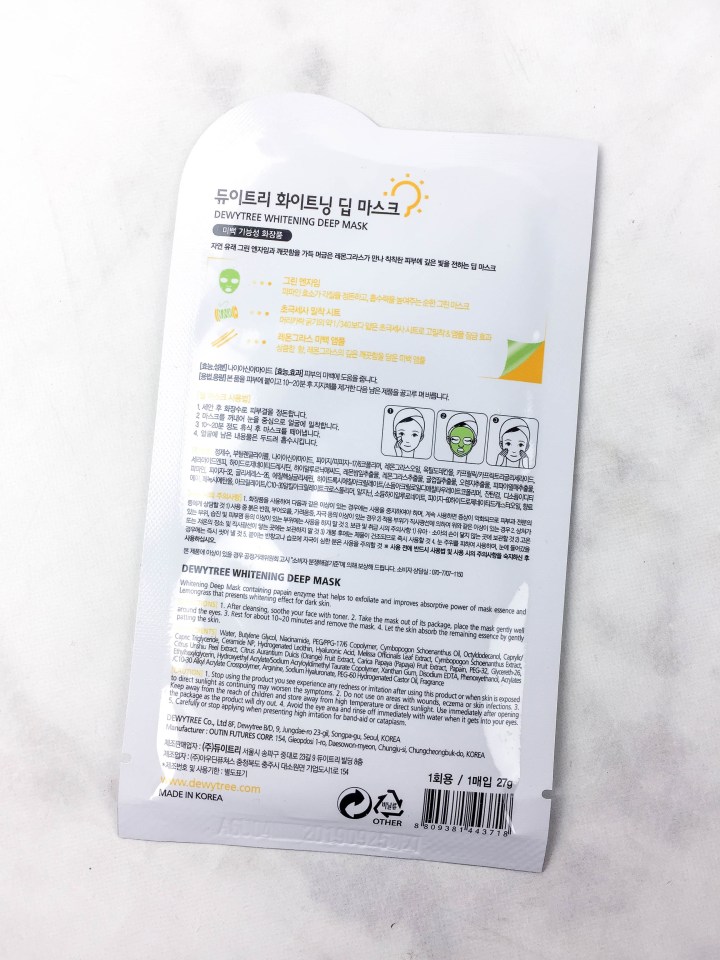 This mask is a pleasing lime green! It's made from papaya proteins which help exfoliate and improve absorption of skin products. Lemongrass extract helps brighten the skin. Enjoyed this one (and it was nice and wet too!).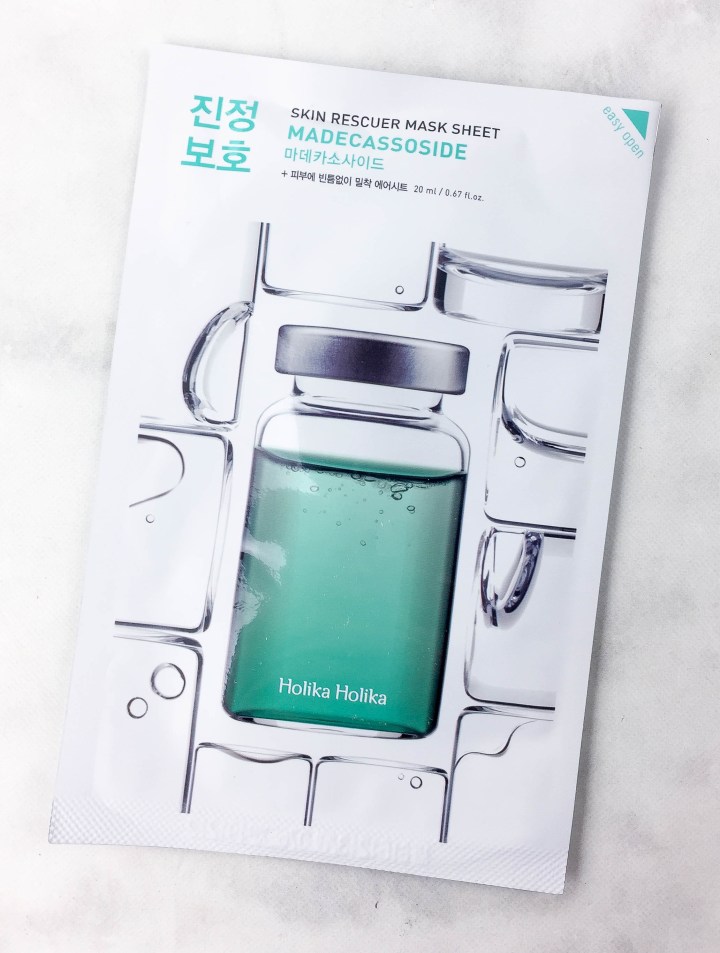 Holika Holika Skin Rescuer Mask Sheet ($2 on card, $3.65 on Amazon) This is a madecassoside sheet mask – it uses centella asiatica extract. The mask liquid is actually creamy and is designed to combat inflammation and irritation while brightening.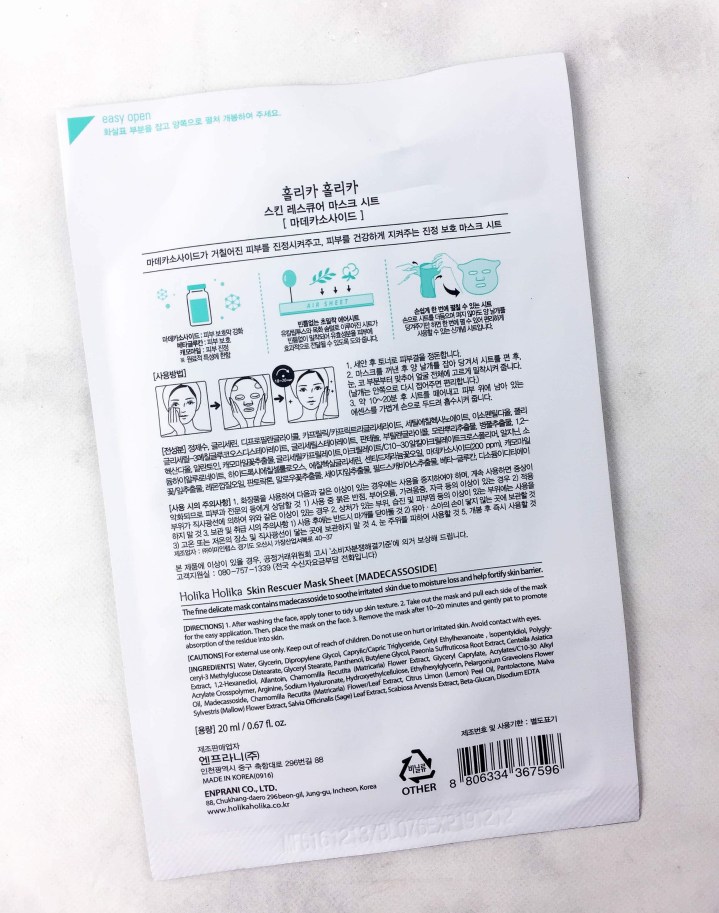 The mask takes 10-2o minutes. The mask itself has these little flaps on the forehead edges that have perforations. I really don't know what their purpose is, and they were somewhat annoying. This mask is scented with lavender and chamomile and was relaxing. It was a good mask, but not my most favorite!
Dearpacker Smart Solution Nourishing Mask ($2)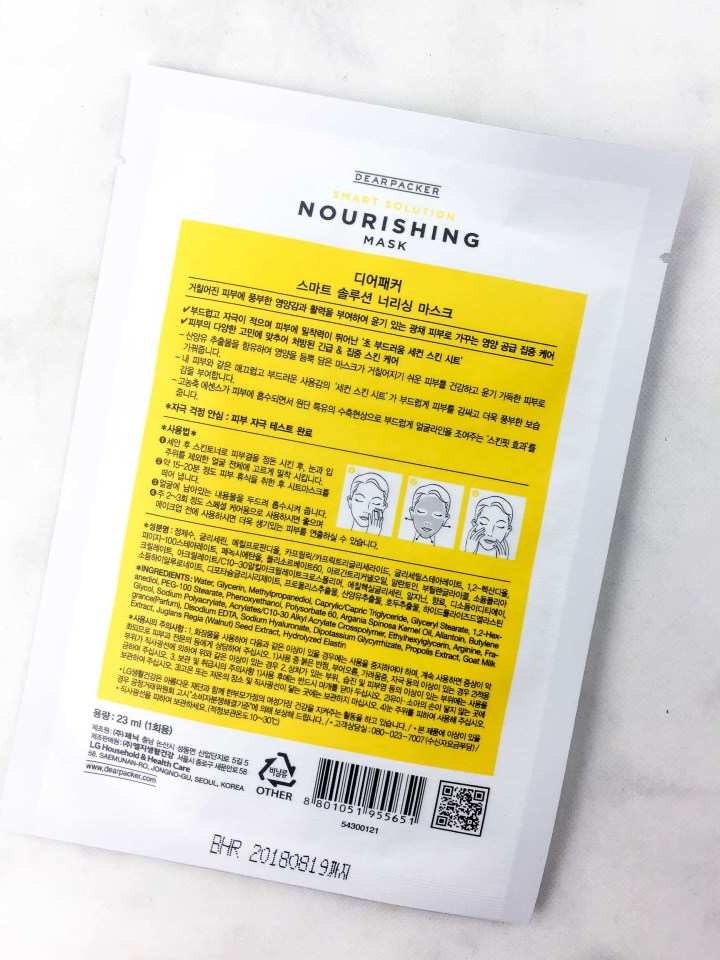 This mask really melded nicely onto my face! It's made for moisturizing with propolis, walnut, and  goat milk extracts plus argan oil. Propolis is not honey but is made by bees, and can be antibacterial and anti-inflammatory! It's generally thought to be healing – I used this after a few flights and it really helped nourish my skin.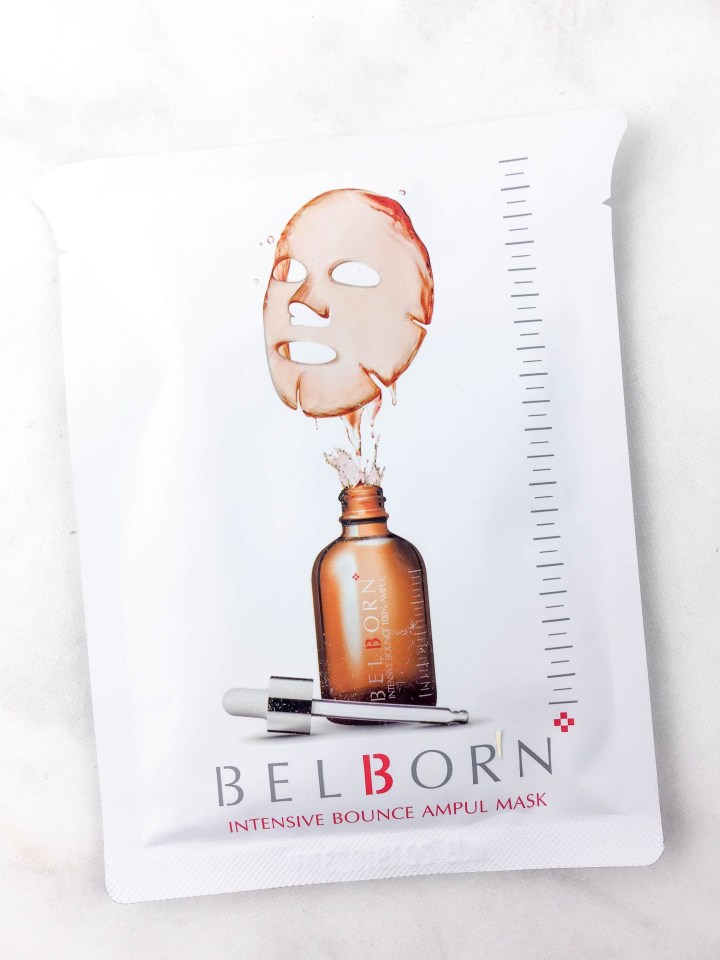 Belborn Intensive Bounce Ampul Mask ($2 on card, $3.09 on Amazon)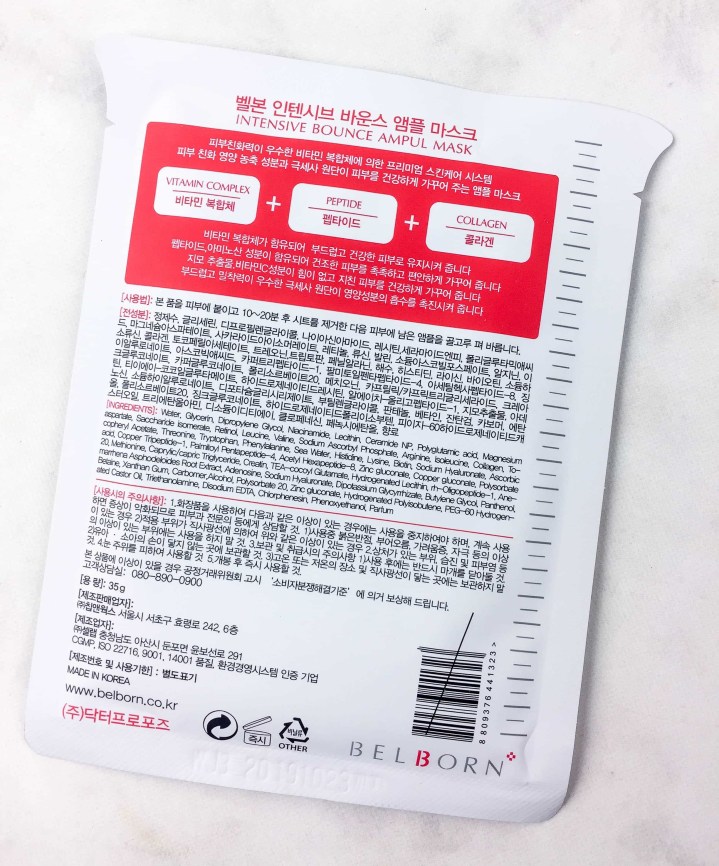 This mask was just dripping with essence – not a surprise, 35g on this one! This mask uses a multivitamin complex for replumping skin. The card notes that it's good prep for makeup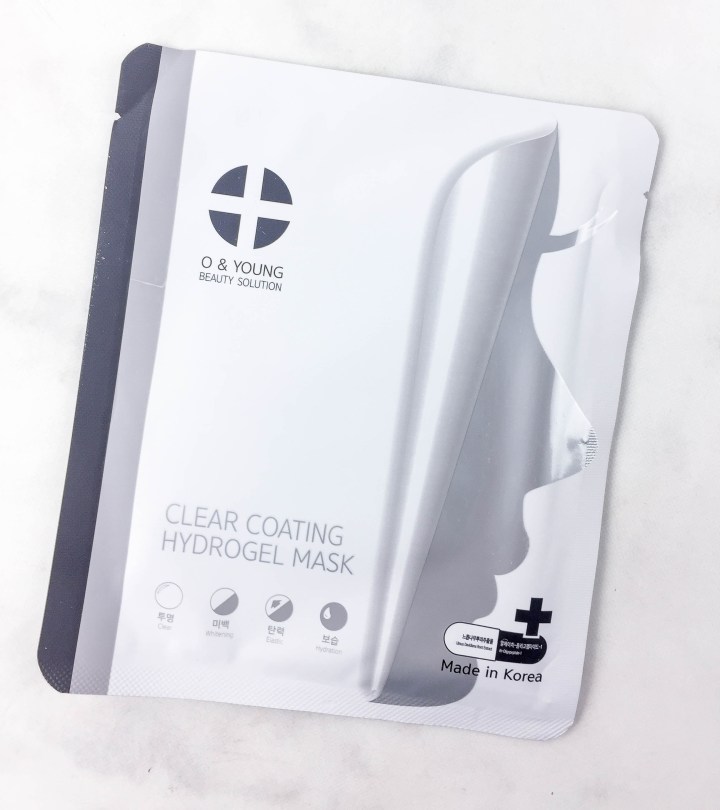 O & Young Beauty Solution Clear Coating Hydrogel Mask ($4) This hydrogel mask comes in 2 pieces, but I had a hard time getting it to contour around my nose area.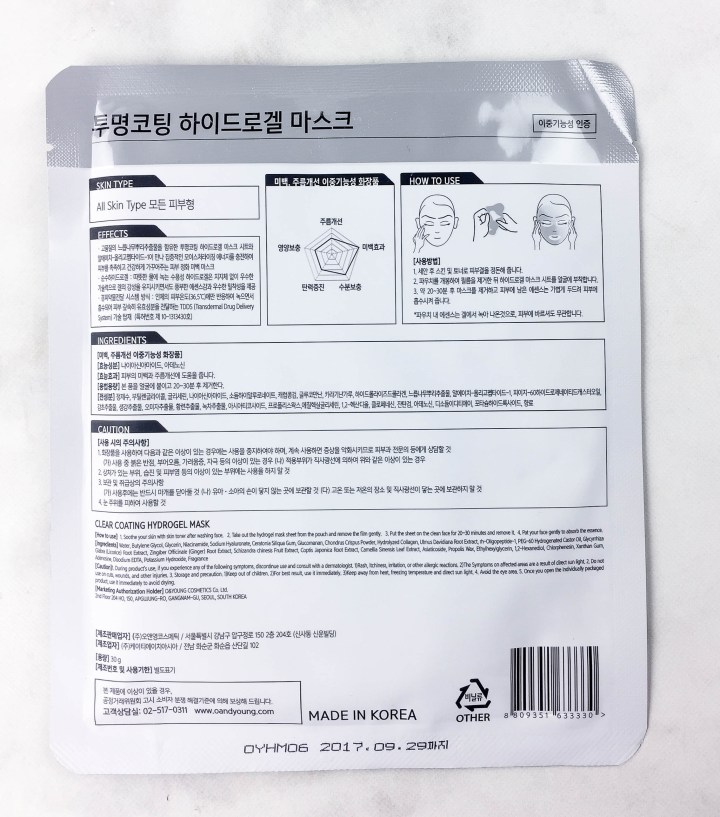 It has a delicious strawberry scent and is focused on brightening, moisturizing, elasticity, and wrinkle care, with licorice, schisandra, gold thread, and green tea. Although it mentioned gentle for super sensitive skin, I did feel some tingling. My skin was nice and soft afterwards though!
The information card mentioned soaking the hydrogel mask (which is water soluble) to reuse as a water patdown later, but to be honest, I thought that was icky.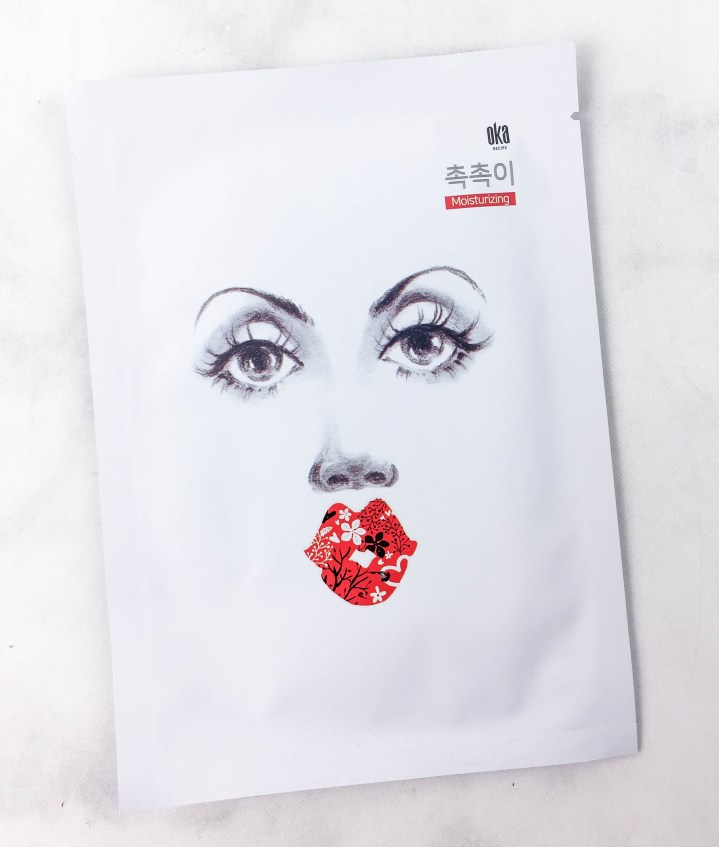 Oka Recipe Moisturizing Sheet Mask ($3)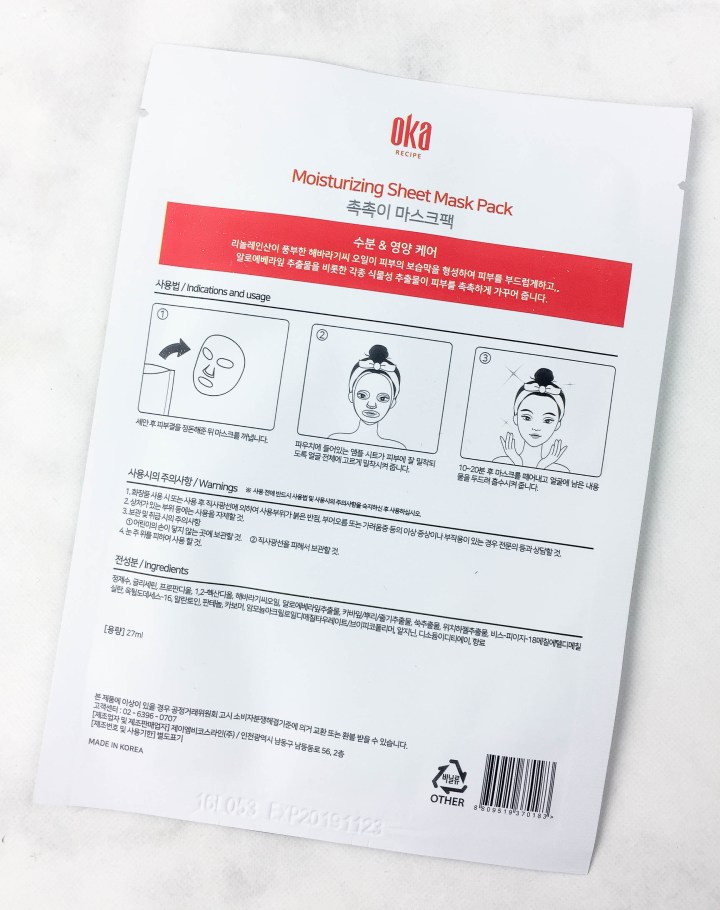 The card says this mask works to moisturize, condition, and brighten the skin with sunflower oil and aloe vera extracts. I can't say it was terribly memorable, except that I didn't feel any residue left behind, which I liked.
I think this is a decent face mask box, but I also didn't feel like it was totally top tier masks like I expected. One of the things that could be improved upon is a basic dry/oily skin box variation. I feel for the lux box it might be better to be a bit more tailored – more than a few masks promised to moisturize rough skin while still being good for oily skin, and I'm a bit skeptical of that! Still, there were a few unusual masks in here and several of the masks went beyond the more basic 4-fresh masks. If you're committed to masking, it could be a good box to try out!