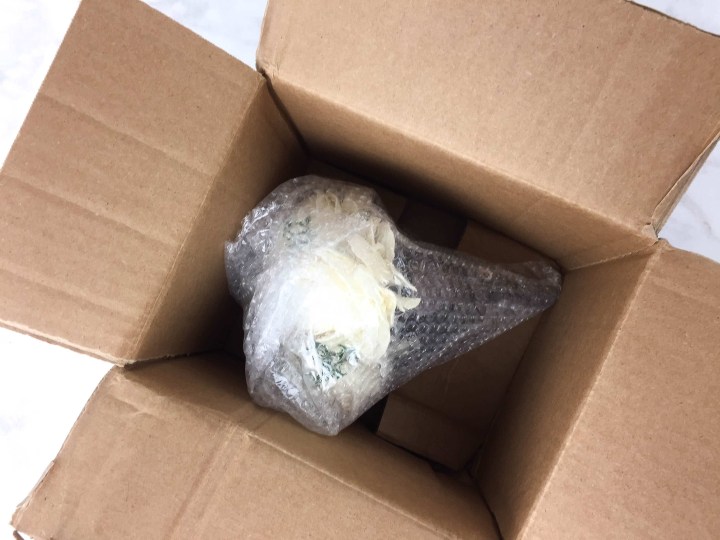 Eco Flower is an online "florist" that makes bouquets out of recycled and sustainable materials like book pages, brooches, burlap, music sheets, pallet wood, pine cones, and sola wood. The bouquets last forever and are can be individually scented with fragrances such as black raspberry vanilla, Egyptian lavender or Japanese cherry blossom.
This is the review for the Like It Monthly Box for $9.99. There's also the Love It Monthly Box for $29.99 and Gotta Have It Monthly Box for $49.99. FYI – the $9.99 level is often unavailable, but you can check here to see if it's up! The subscription box page on their site often just defaults to the $29.99 box.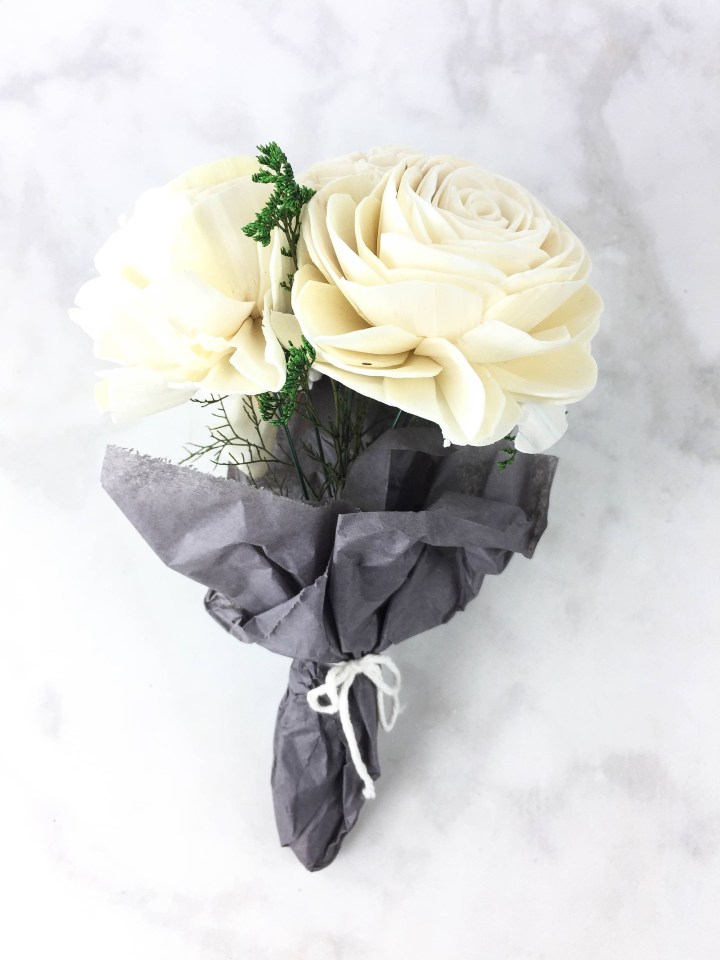 Our "flowers" arrived in perfect condition with a bit of tissue and greenery, tied up with a string!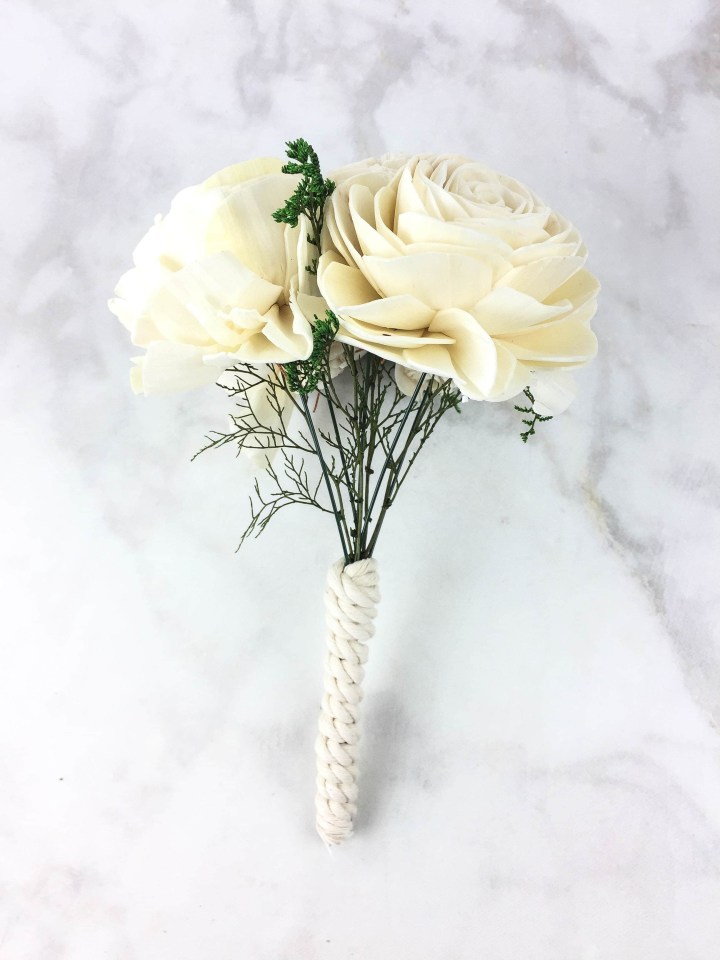 The arrangement itself is secured with some knotted cord.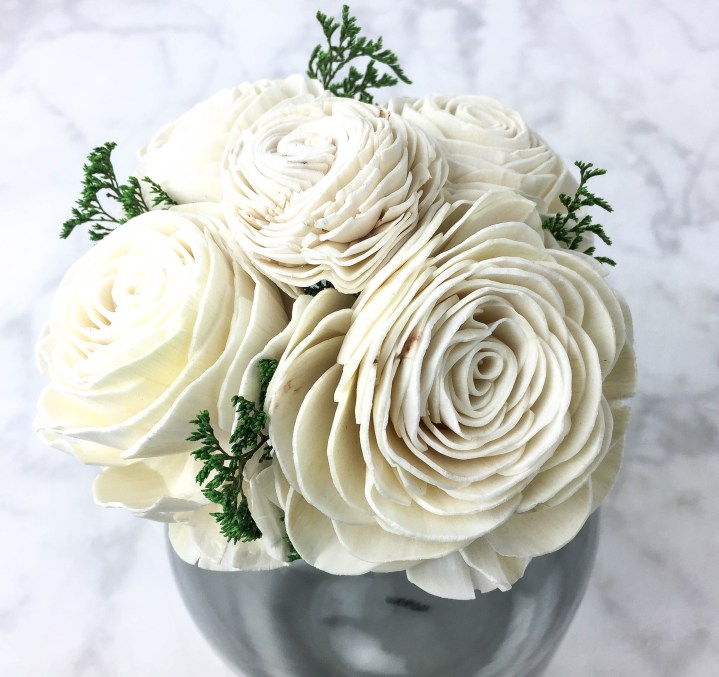 They really do look real, but last forever! I think it's totally amazing that they use recycled materials to make these beauties.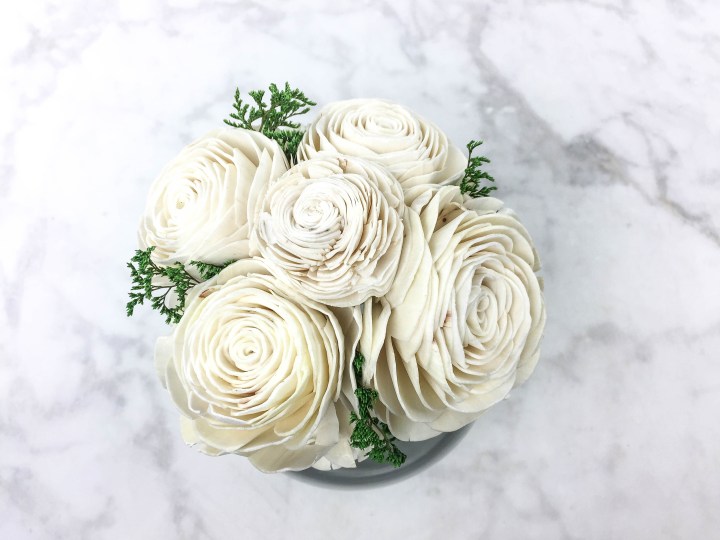 I was pumped at this simple white bouquet for $9.99 – shipped!
This is such a great, fun way to bring a floral arrangement into your home without the typical expense and of course limited shelf life of flowers. I really love that they are upcycling the materials, and I honestly don't know how they ship this subscription level for less than $10 per month!