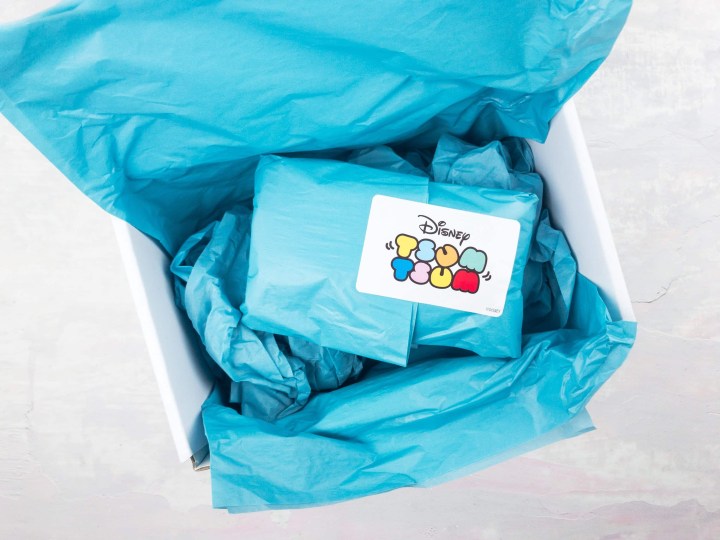 Disney's Tsum Tsum Subscription Box is a monthly subscription box with 2 official Tsum Tsum plush. They have recently relaunched, and they made a few changes from the last subscription.
Inside the new box,  you'll find one of four adorable possibilities:
1 Small & 1 coordinating Mini; OR
a 3-piece Mini Set; OR
a Plush Movie Moment; OR
a 6-piece Micro Set. The new micro size is an adorable 2.5″!
FYI – you cannot access Disney subscription pages on mobile – you must be on a desktop.
Tissue, a sticker, and a card! I love that Disney is getting with the program on their subscriptions and making them super special. To be fair, some collectors are disappointed that the old-style window box is no longer included, but we play with our Tsums so we're happy with this.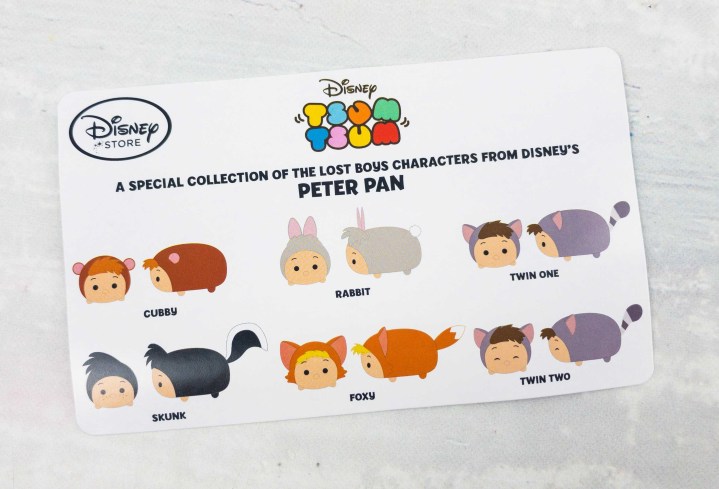 So exciting – it's one of the 6 piece micro Tsum Tsum sets!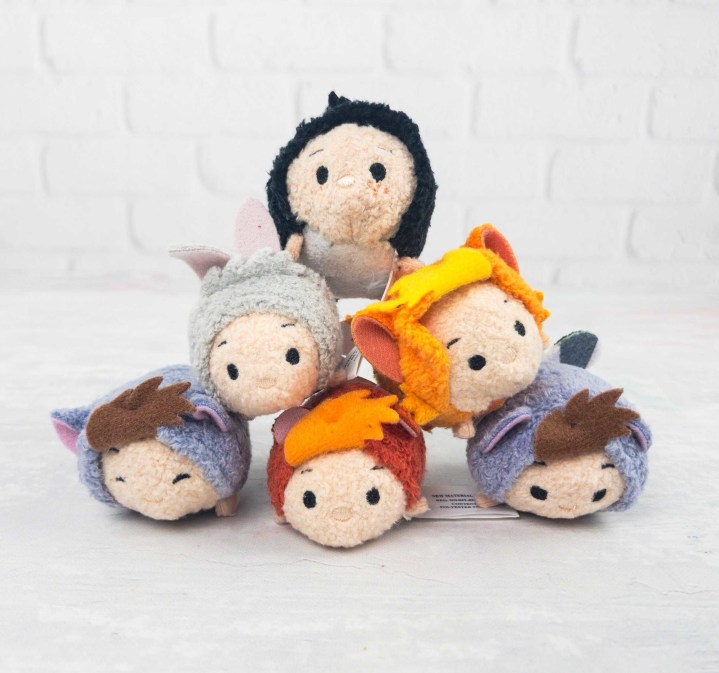 This month's Tsum Tsums are The Lost Boys from "Peter Pan."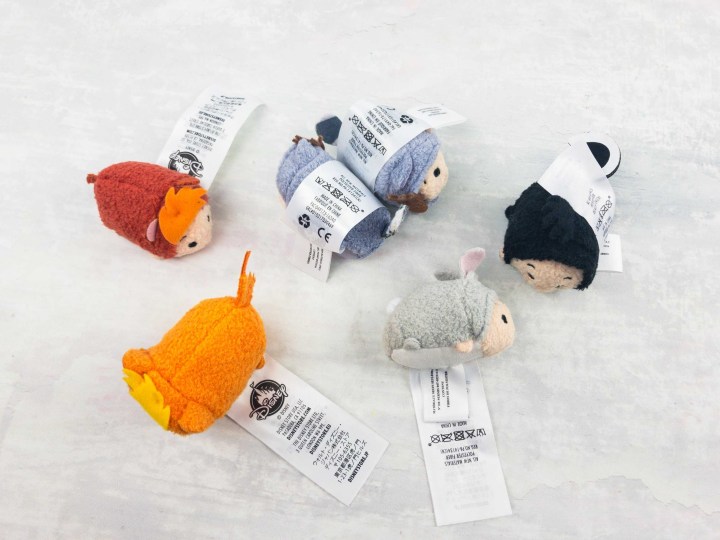 As usual, the tsums have microfiber underbellies. And really really large tags.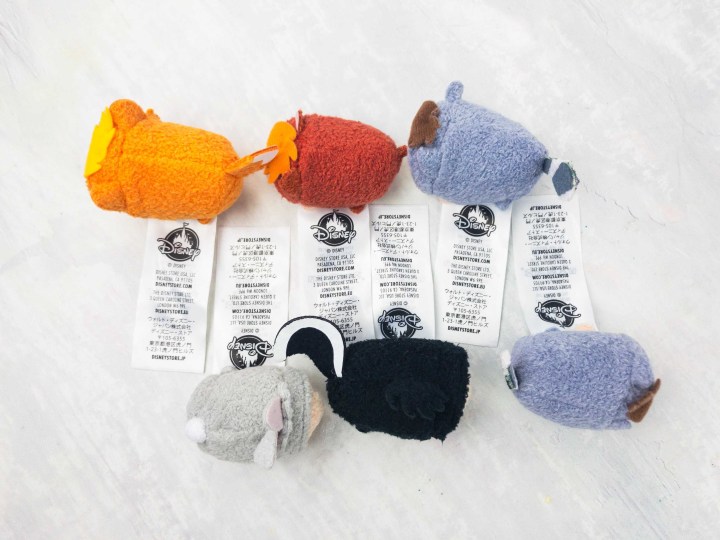 So much tag. I wish they were tear away. We cut off the largest size tag (there are 2) after taking this shot).
Cute little buns on all the Tsums!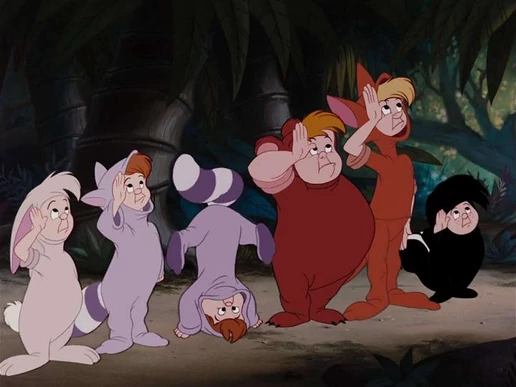 If you need a reference, here's a shot of the Lost Boys from Disney's Peter Pan!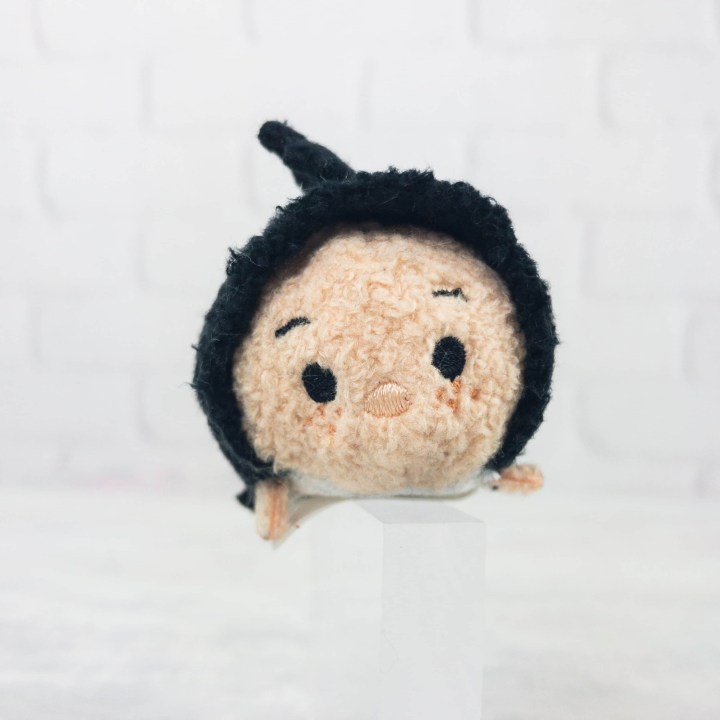 Skunk: Sweet little freckles!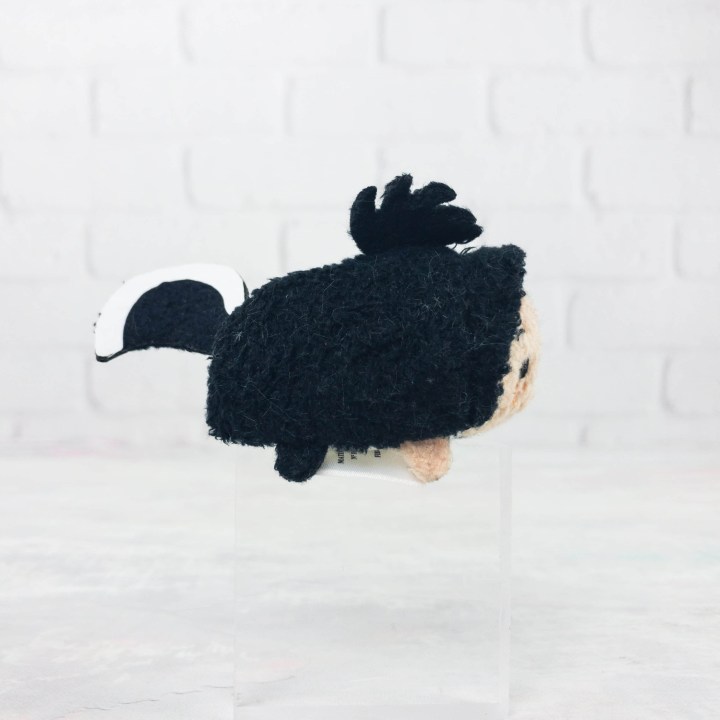 Skunk/Tootles is the boy who always just misses all the action. He's dressed in his skunk outfit!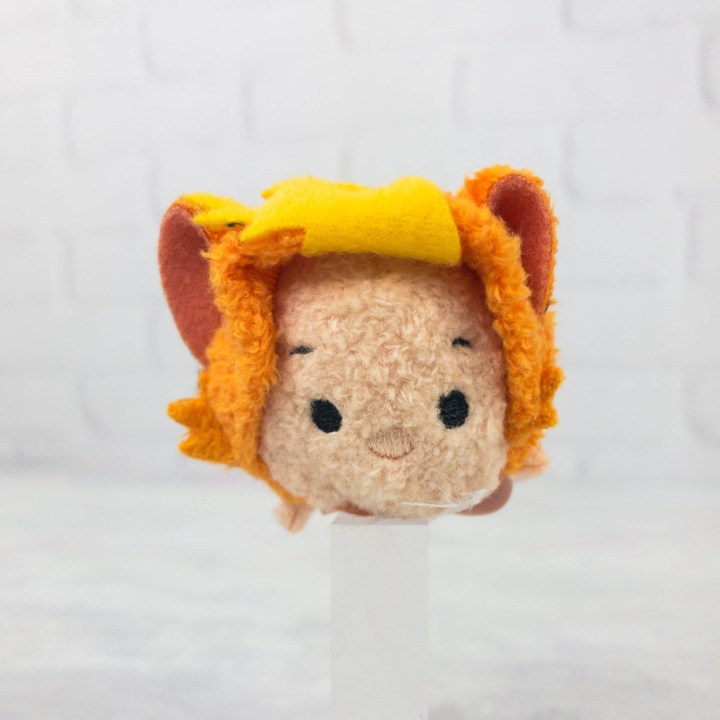 Foxy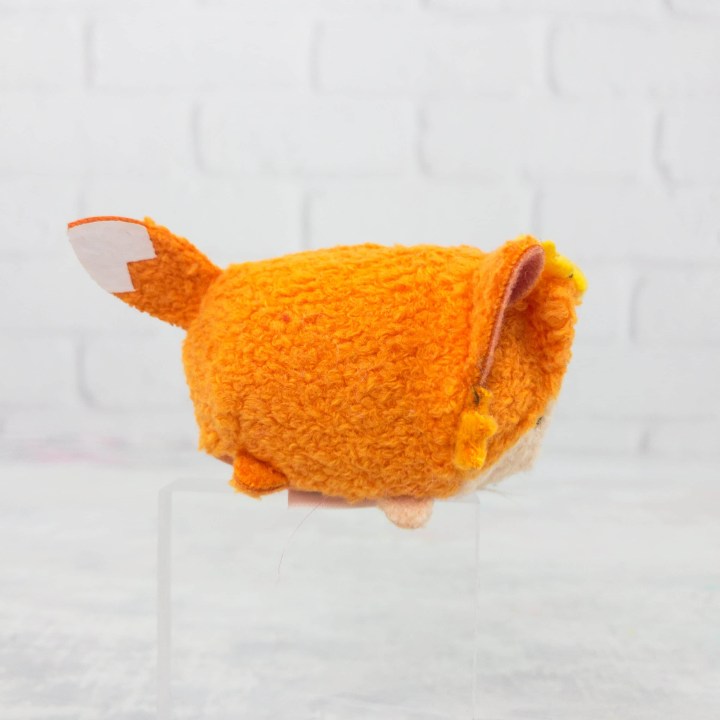 If you don't recall, the Lost Boys are boys "who fall out of their prams when the nurse is looking the other way and if they are not claimed in seven days, they are sent far away to the Neverland" and captained by Peter Pan. Girls are too clever to fall out!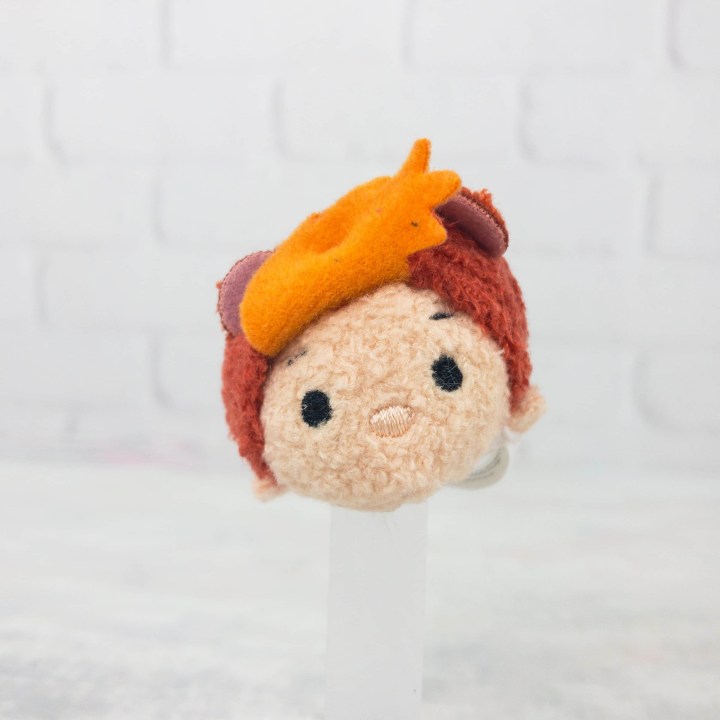 Cubby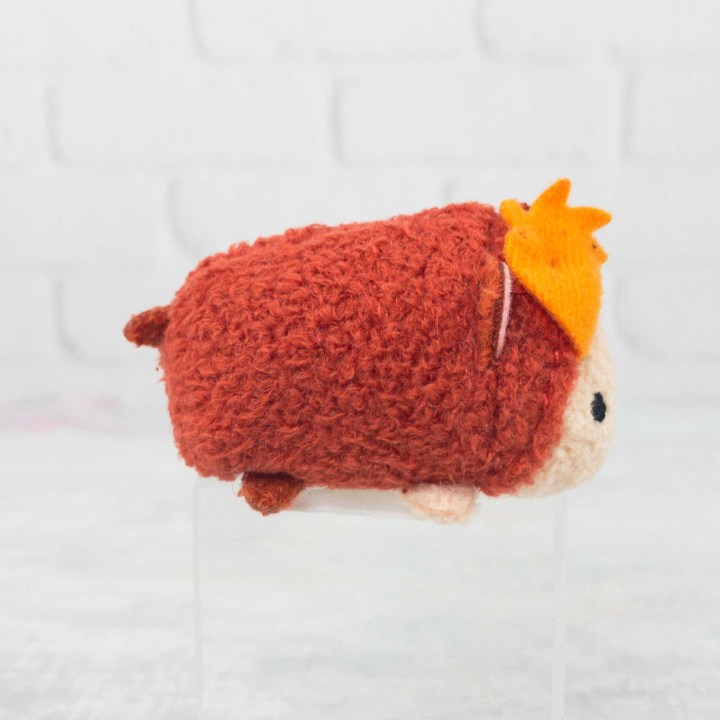 There have been many variations and extensions on the Lost Boys, but as this is a Disney box, these are all straight out of the animated feature. Accordingly the Lost Boys don't have a lot to talk about, because they act as a group character almost – perfect for the micro set!
Rabbit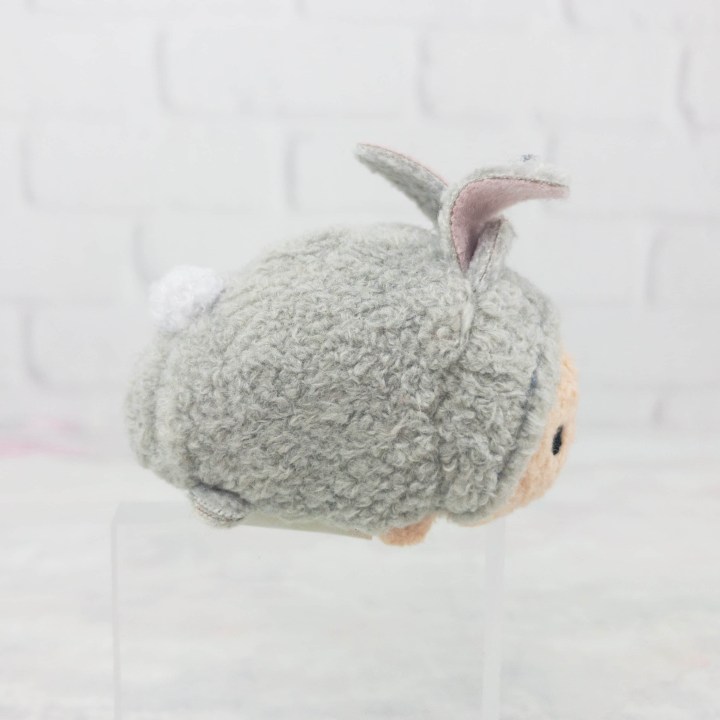 As far as I can tell the Lost Boys wear animal hides to differentiate themselves from Peter, and those turn into fun Pajamas in the Disneyfird version.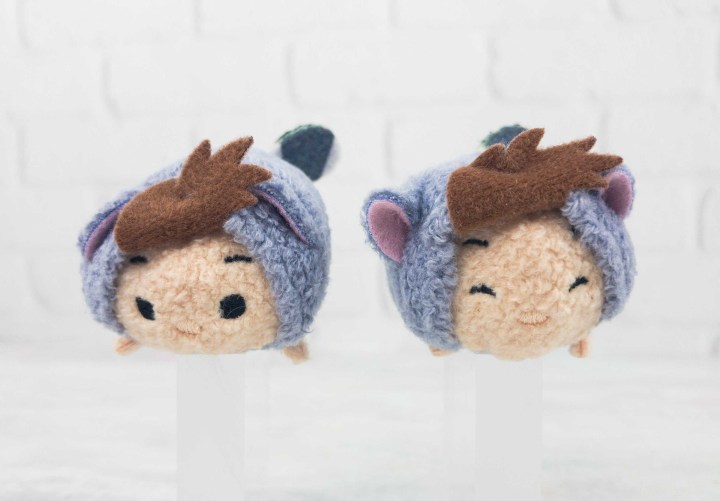 Twin One and Twin Two: The second twin has smiling eyes!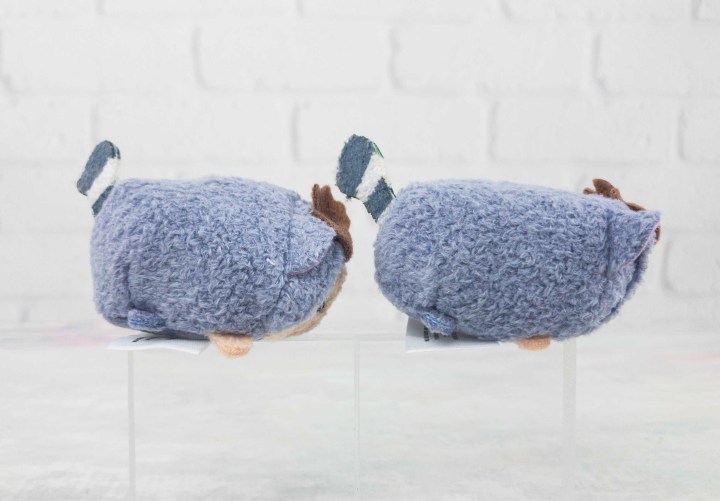 Love these two in their matching outfits!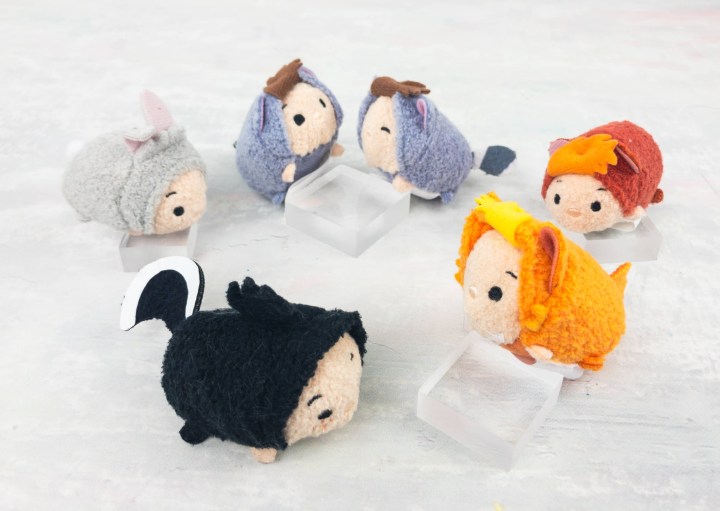 These are perfect for setting up a cute scene or just playtime fun.
Following the leader, the leader, the leader

We're following the leader

Wherever he may go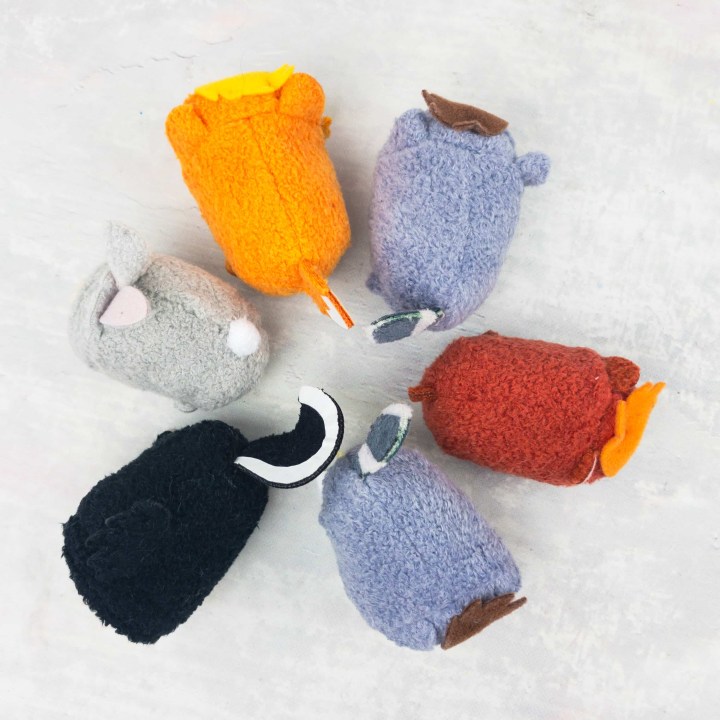 And we can't get enough of their sweet tails! What's fun installment of this collectibles subscription and I can't help to think what a perfect pairing with the Disney Treasures Pirates Cove theme! We can't wait to display the Lost Boys with Smee!
Visit Disney Tsum Tsum Subscription to subscribe or find out more!