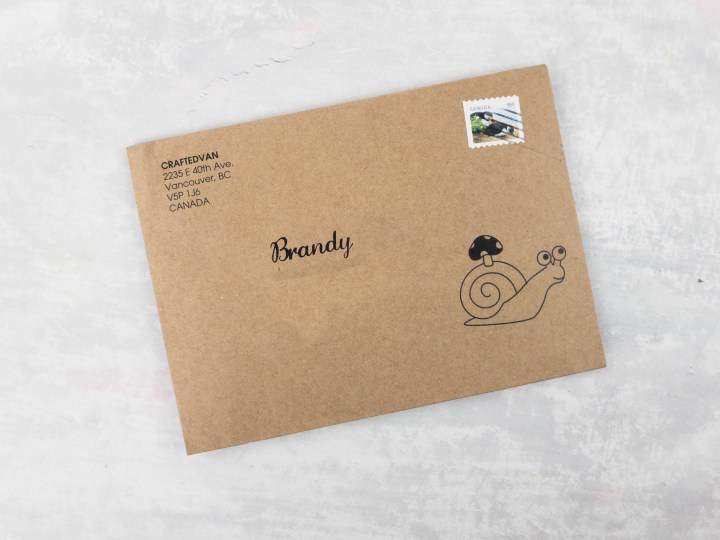 Craftedvan is a monthly subscription box that specializes in magnetic bookmarks, magnets, and cards. It costs $9.15 (or $12 CAD) per month, and you'll get 3 exclusively designed goodies.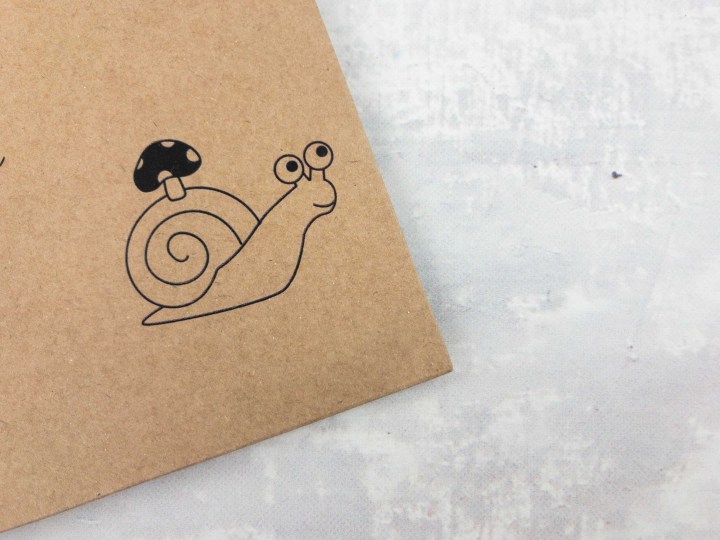 There are two varieties of this subscription – planner obsessed and book nerd. I picked up a subscription for my daughter, a voracious reader – this is the book nerd version! Craftedvan goodies pop up in a variety of bookish subscriptions, especially ones like OwlCrate!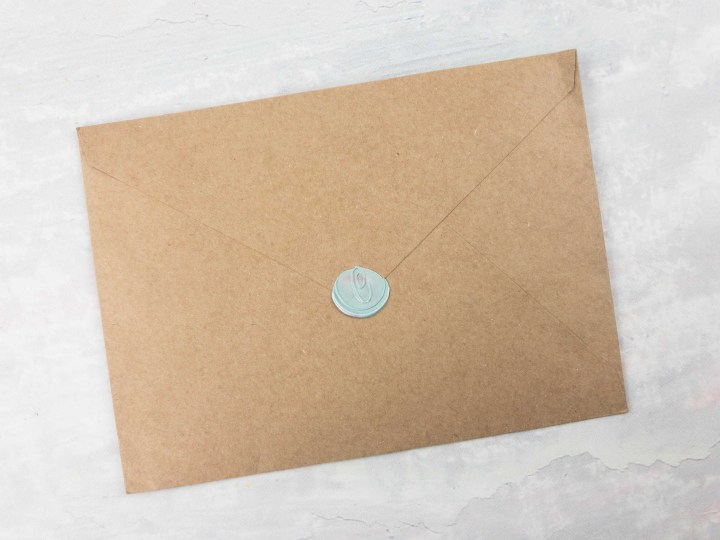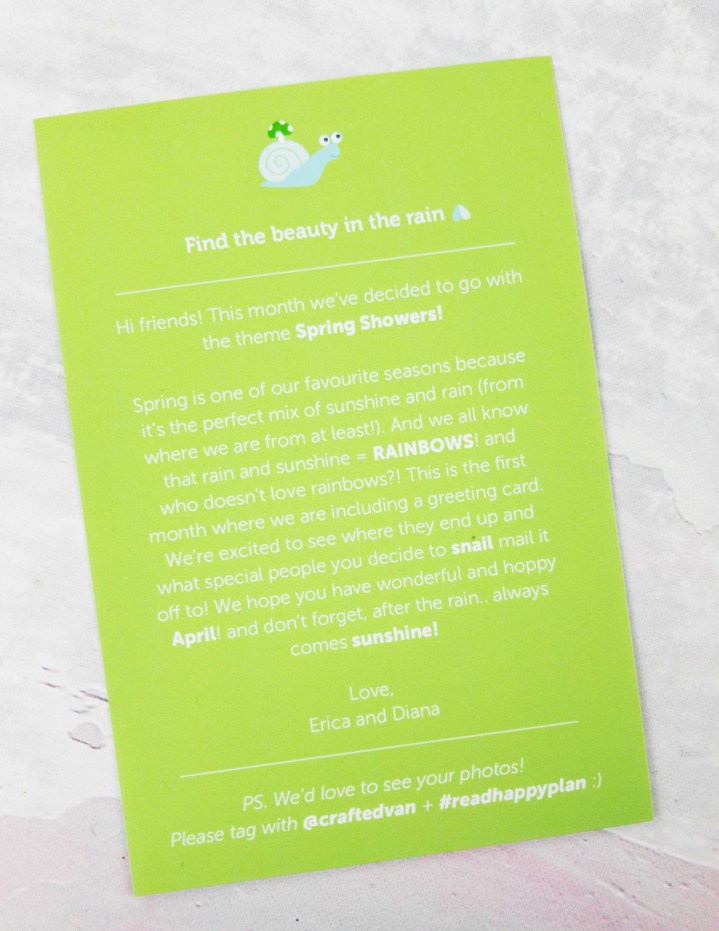 The information card gives you a brief description of this month's theme – Spring Showers!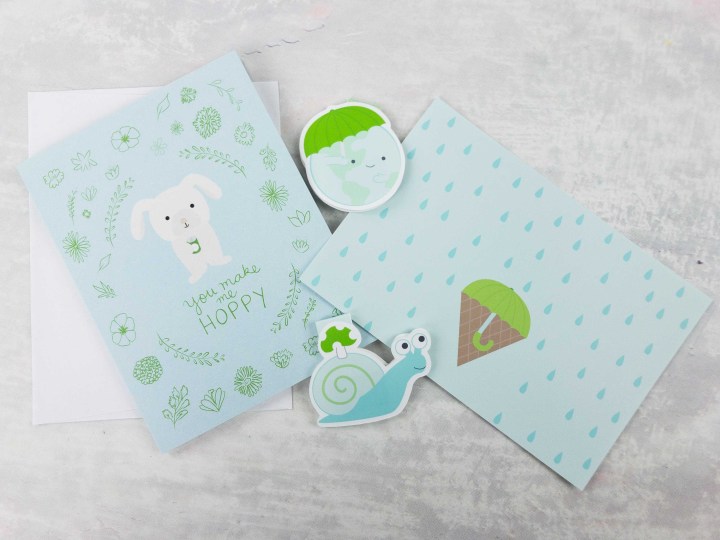 Everything in the envelope!
This cute little mini print turns spring showers into an ice cream opportunity!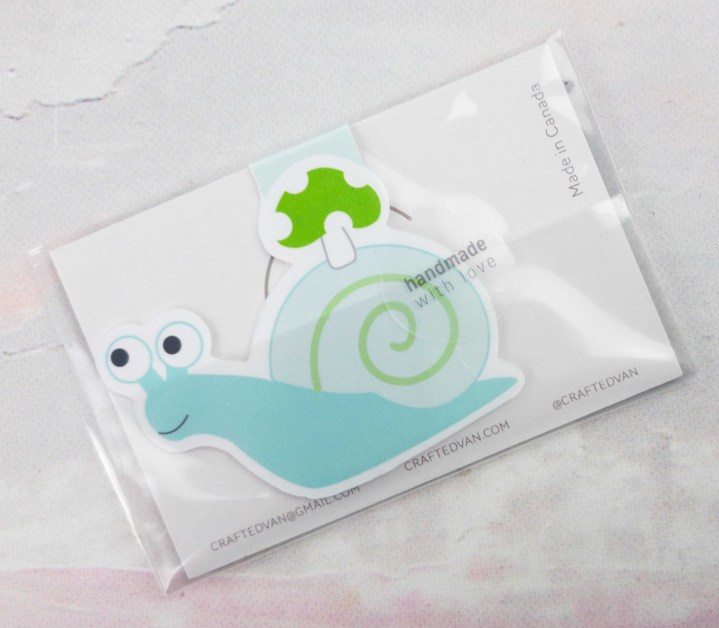 The bookmarks themselves, as well as the card, were packed up really neatly in plastic slipcases. This really helps everything arrive in tip-top shape.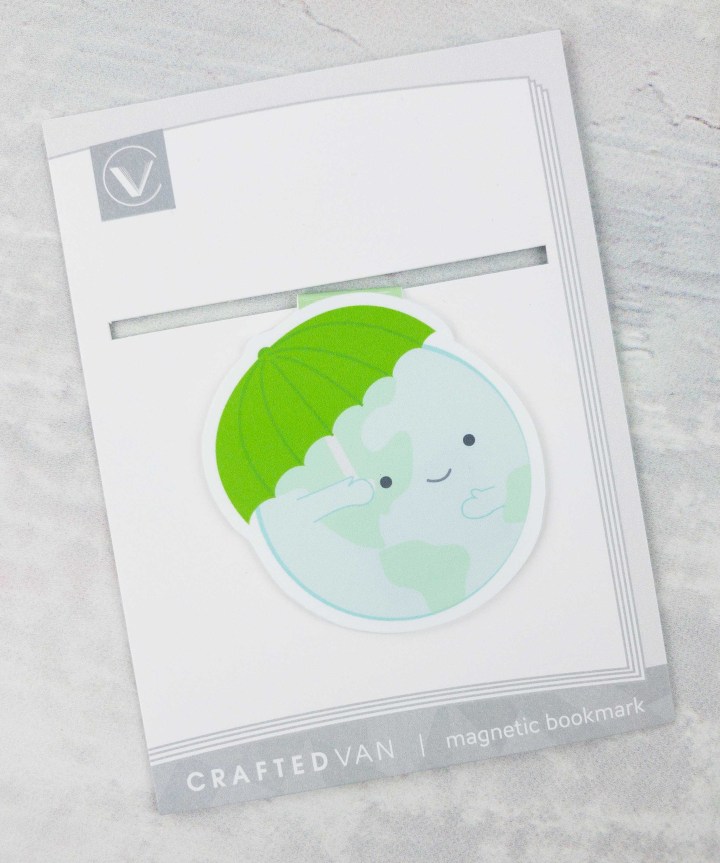 This cute Earth is enjoying April with a fun green umbrella!
As the card it comes attached on demonstrates, you just clip it over the pages you'd like to mark.
This happy snail is bringing a fun green toadstool to the party!
There are plenty of magnets on the bookmarks to keep your place secure.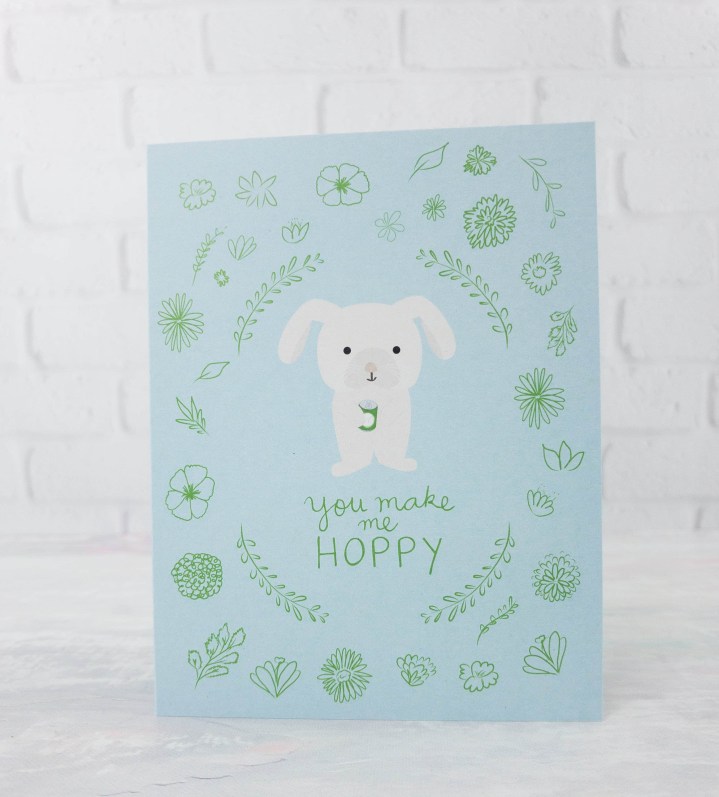 You Make Me Hoppy Greeting Card: This is the first greeting card in this box, and I have to say that I totally love it! It's darling and the illustration is just so sweet.
Craftedvan is the kind of subscription guaranteed to put a smile on someone's face whenever it comes in the mail. It would also be a nice gift for a book lover who could use a new batch of bookmarks every now and then, or for someone who just loves cute stuff.  This subscription is inexpensive and fun, and this month was particularly great with a fun Eastery greeting card, too!