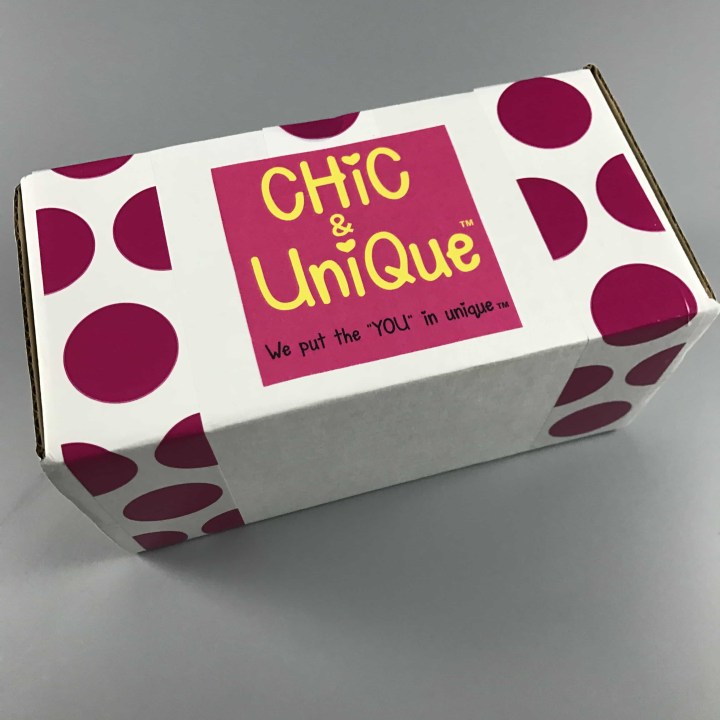 Chic & Unique is a style-packed monthly subscription box for tween girls, for only $25 a month. With this box, girls can express their unique selves with fashionably fabulous products. From socks to stationery, pencil cases to patches, they put the 'YOU' in unique.
The list of contents is fun and has so much information included. Remember to share pictures on Instagram. This month's theme is Bow WOW. Meow.
Socks! The workout dog is adorable but not as cute as Audrey Hepburn kitty. I love socks no matter what but these are so darn cute, I don't even want to wear them in case they get a run. I'm so glad that my child can't wear them with her big old feet so I get them by default.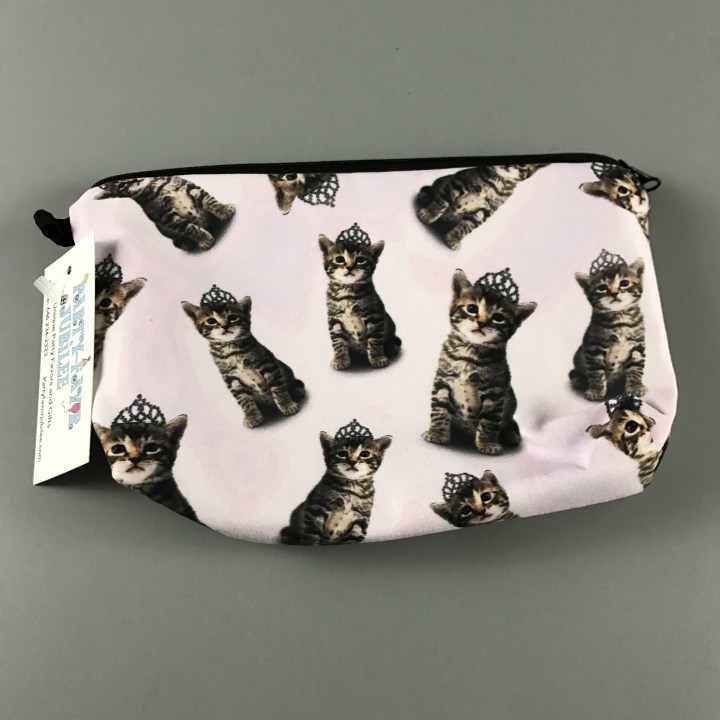 Princess Kitty Zippered Pouch. This is built for those days when you have to remind yourself just who they are dealing with, a super unique fabulous girl.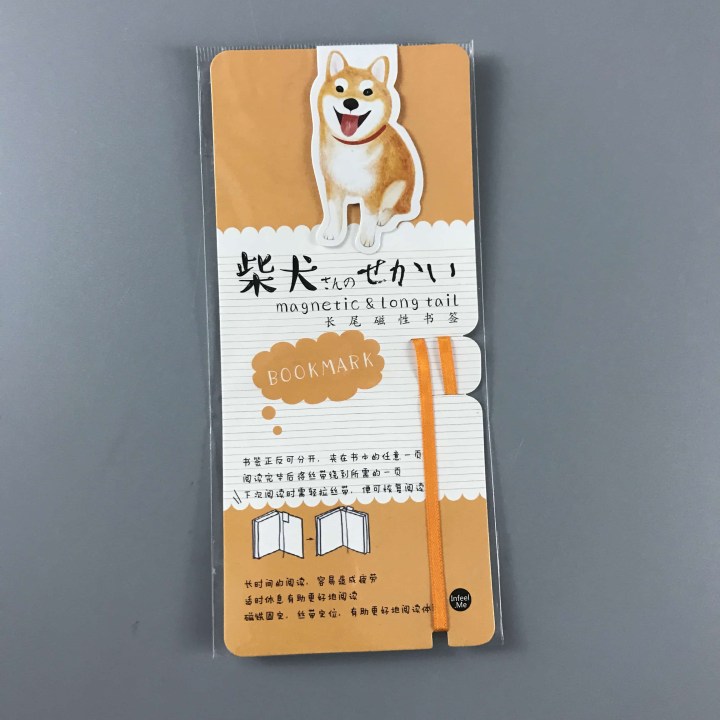 Magnetic Dog Bookmark. I love these bookmarks because they never fail, I've never lost my page when using a magnetic bookmark. Also, who wouldn't want to read lots of books and show off their animal love at the same time? I can't even imagine that girl.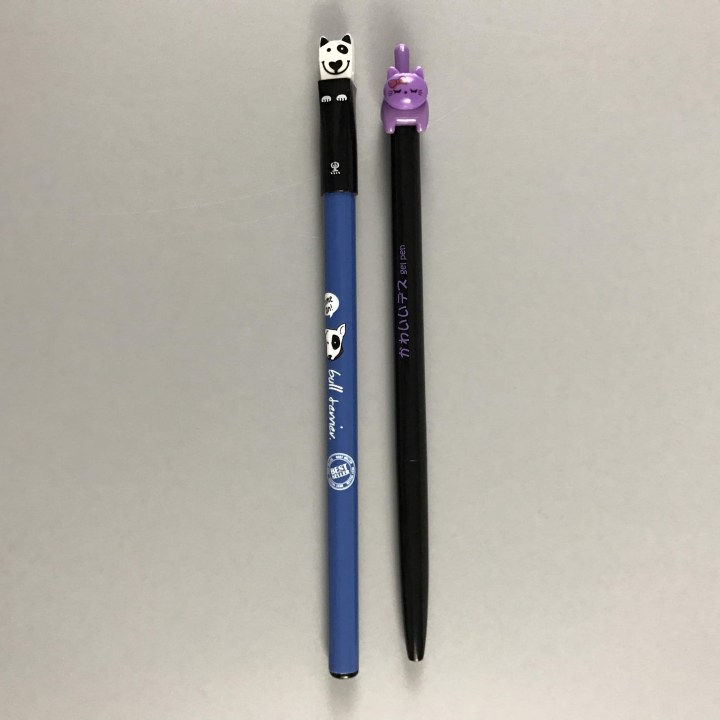 Gel Pens! One is a smiling puppy and the other is a mischievous cat. I know I say this every month but I just can't get over how awesome the pens are from this subscription. They always make my hand writing look better and they don't bleed all over the paper. When ever I let someone borrow my pens, they start a conversation because they are so darn cute.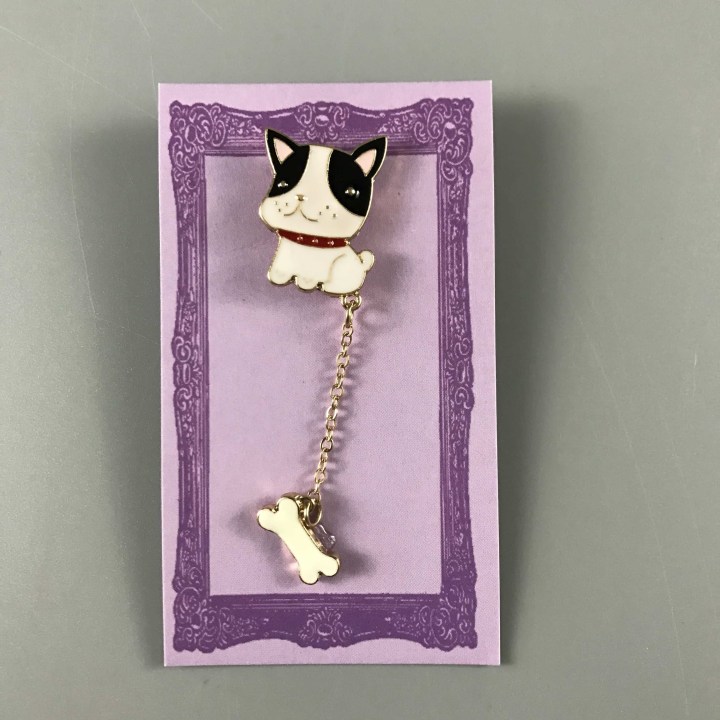 Darling Dog Pin with Hanging Bone. My daughter is beyond excited to add this pin to her backpack, it's adorable without being too little girlish. She thinks the bone is the best part. I'm excited to see something other than the normal sticker patches (which I love by the way!).
Washi Tape! This tape is one of our favorite crafting things, it's so easy to make unique items without any mess. My daughter and I have used washi tape to make pens, cards and picture frames. I can't wait to see what she creates with this awesome dog tape.
Puffy Cat and Dog Stickers!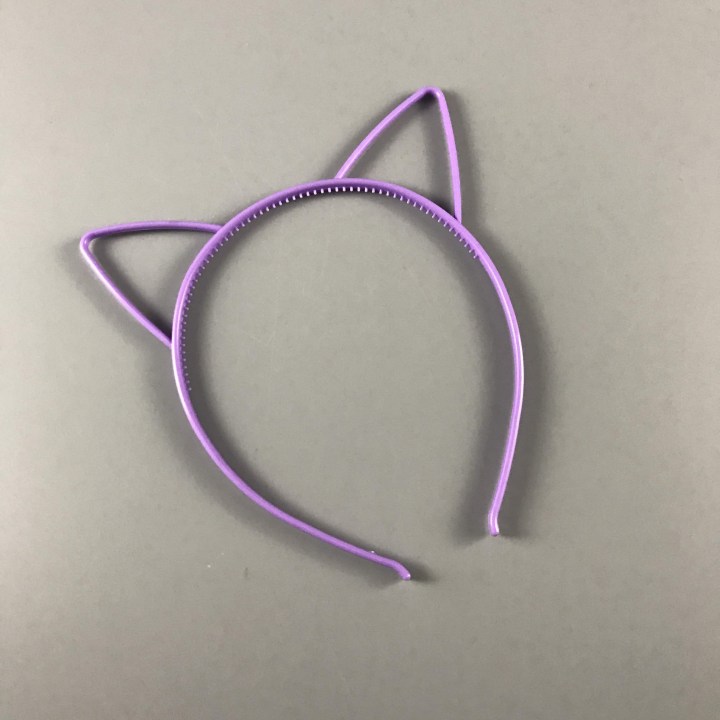 Cat Ear Headband. We have been taking turns wearing this around the house because it's so much fun. I will admit that wearing glasses and this headband will create a slight headache but who cares when we are giggling and having a great time making memories.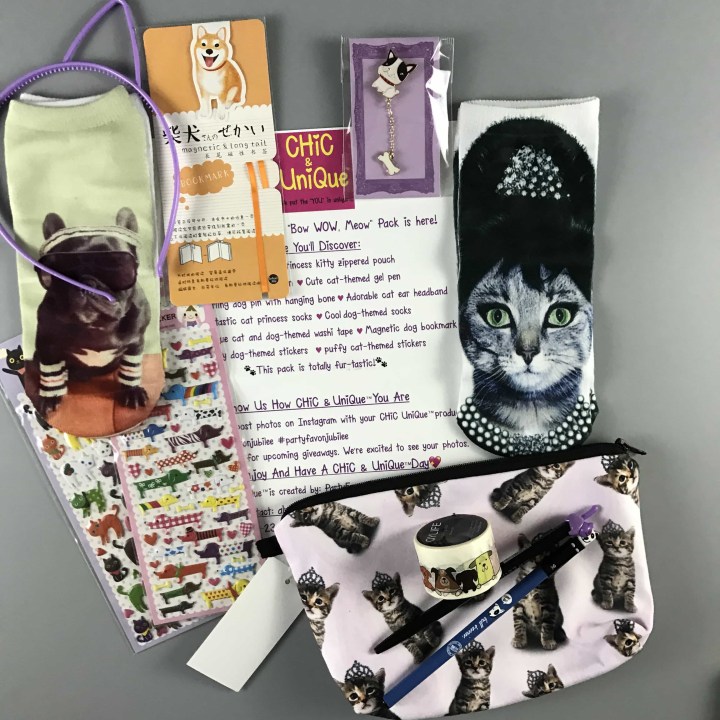 Chic & Unique is designed for tween girls but I have to tell you I have just as much fun as any other girl when looking at all the cool items they send out. I'm loving the themes more and more each month. I like that even the packaging is true to the theme. Each month the items are usable and of great quality. I haven't seen a more fun subscription box for young ladies and for older ladies who refuse to grow up.